1965 FIA-spec Corvette Sting Ray - Brock's Goodwood racer
---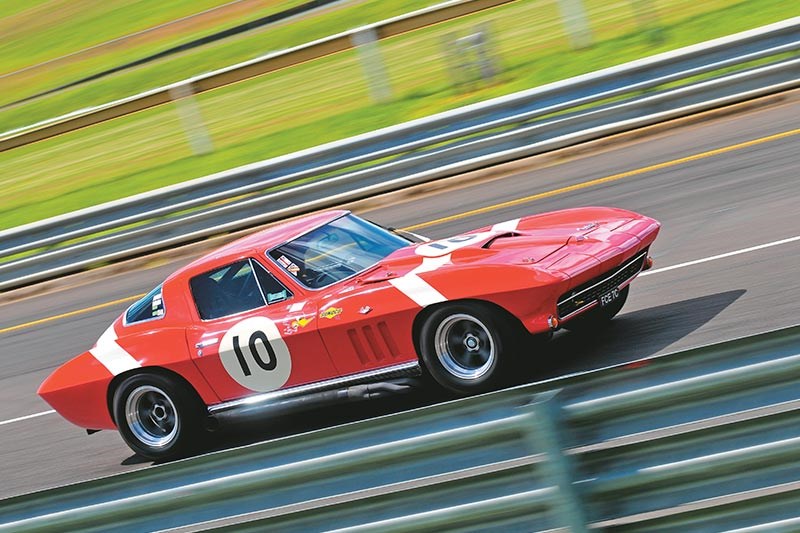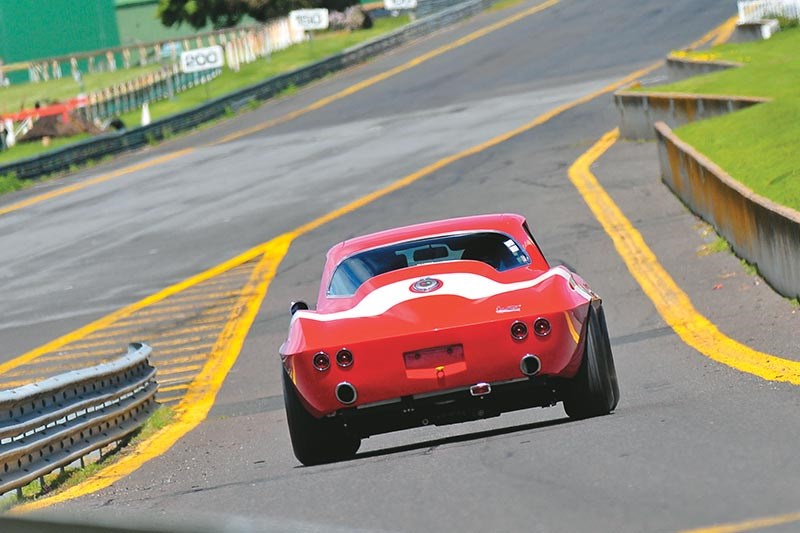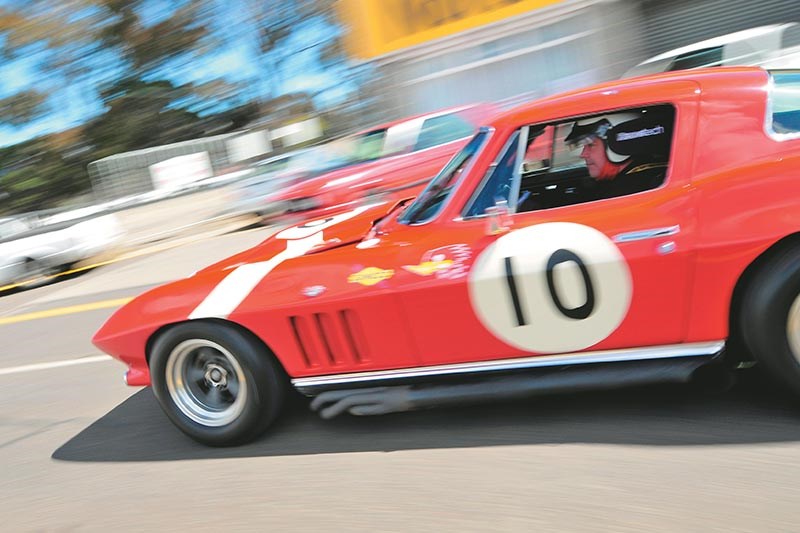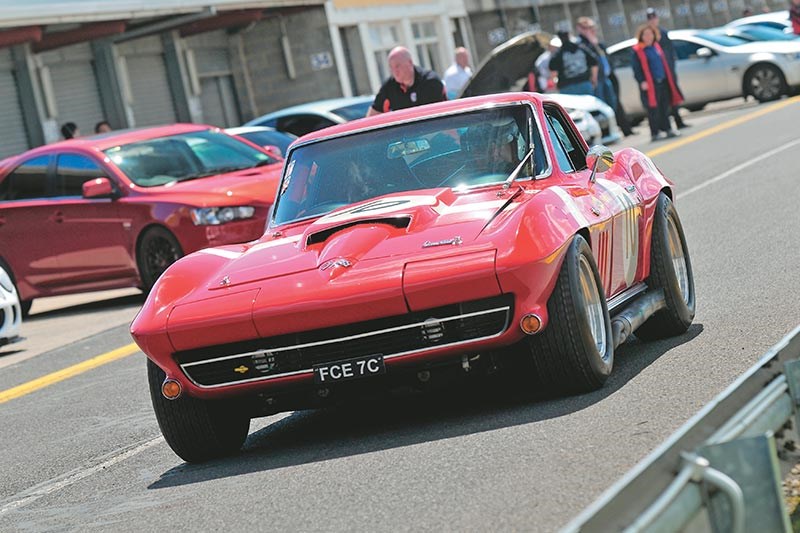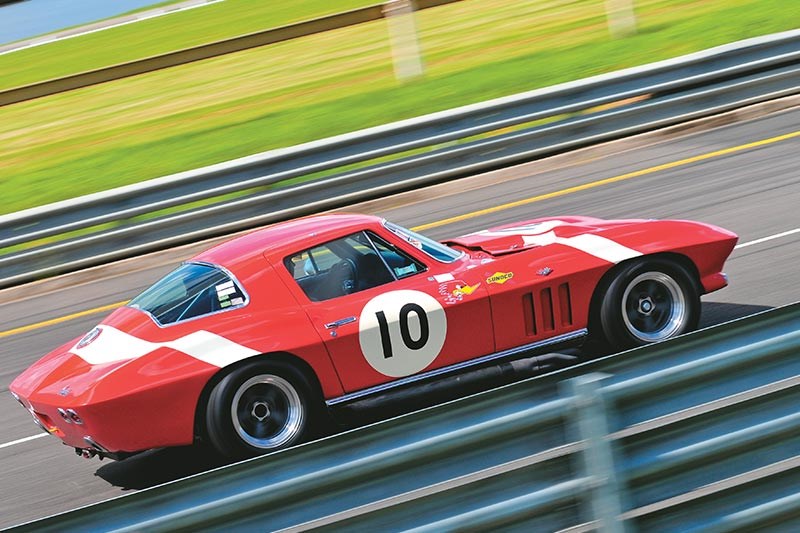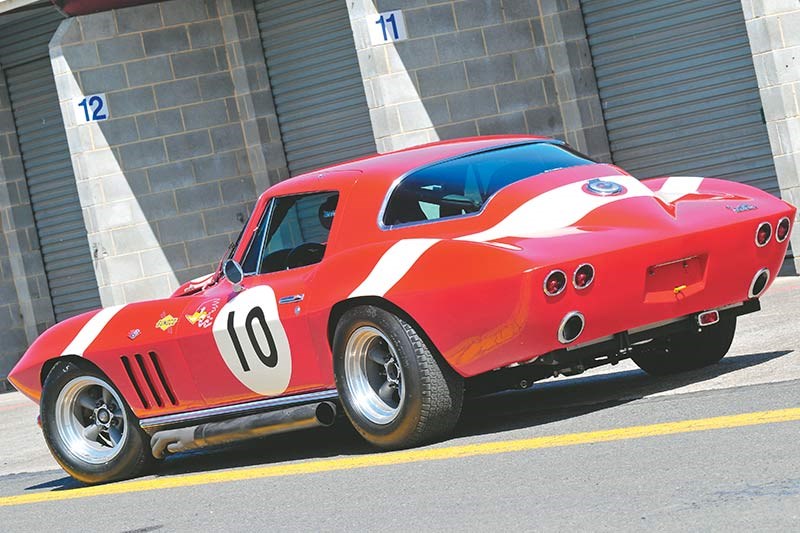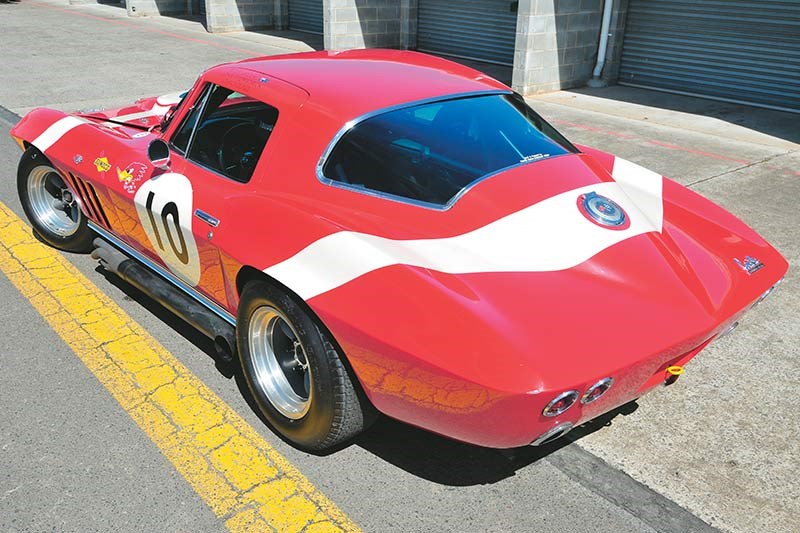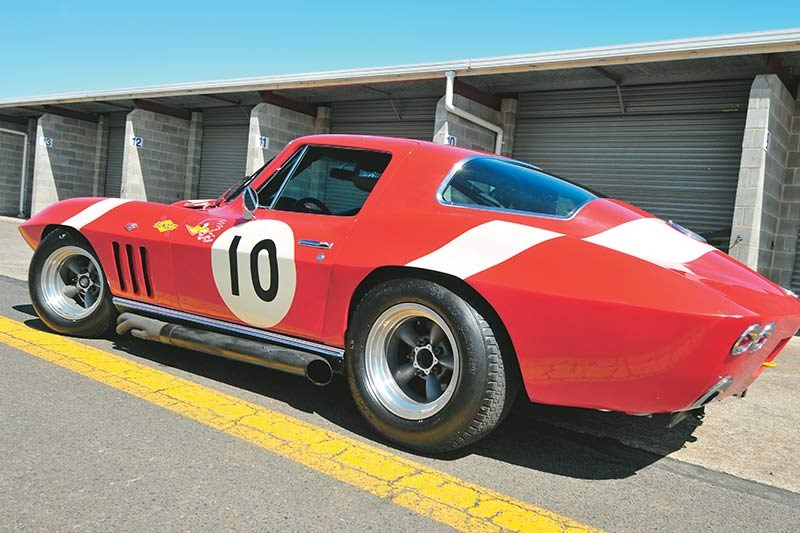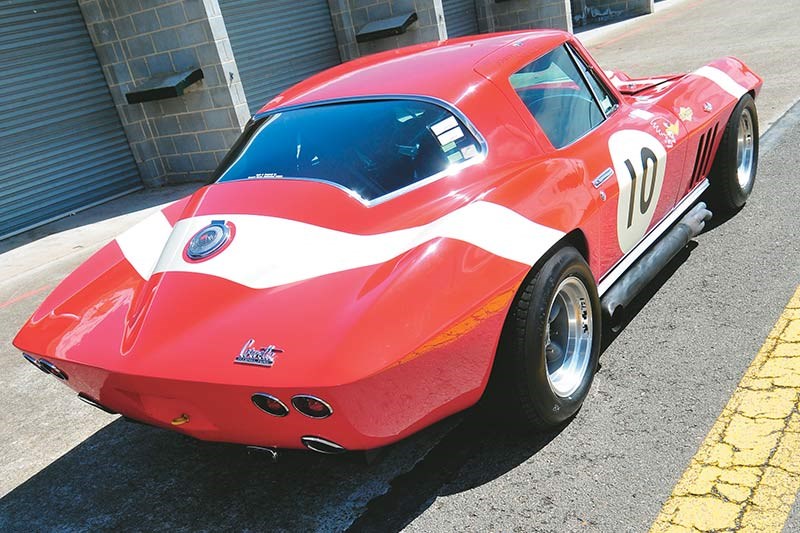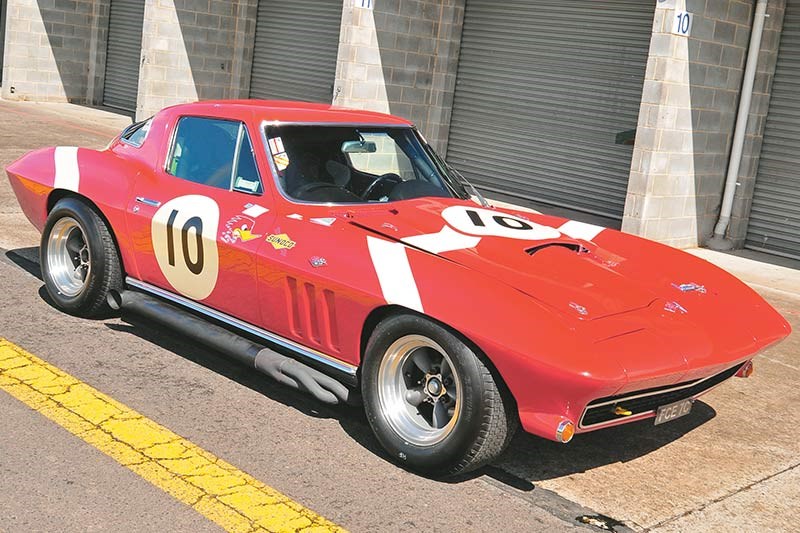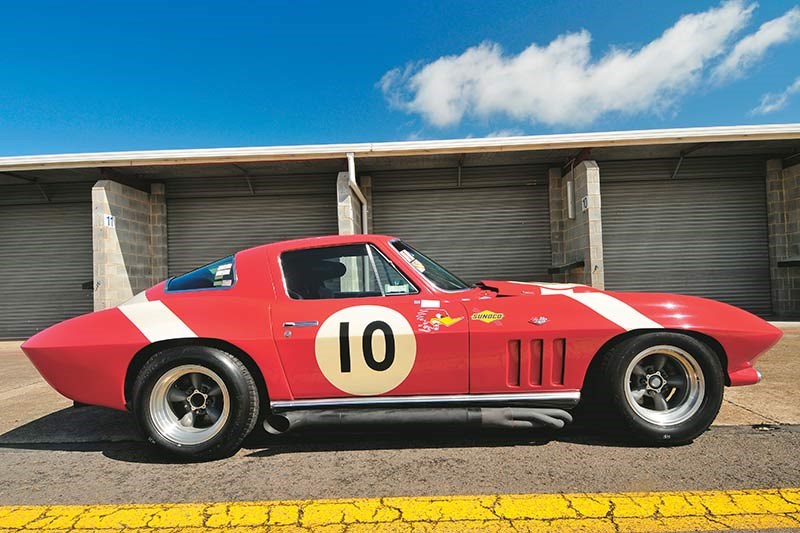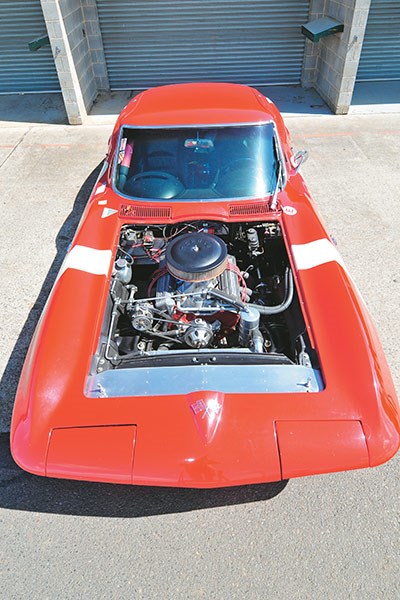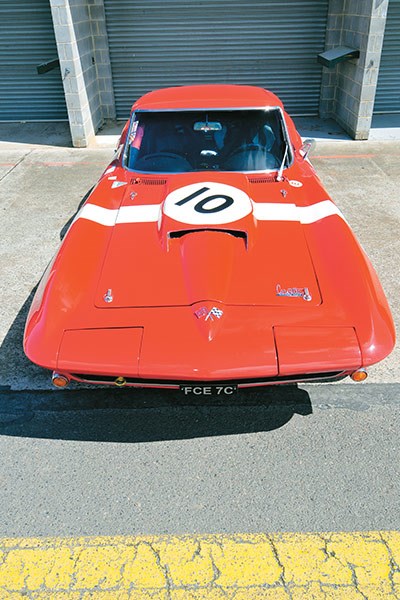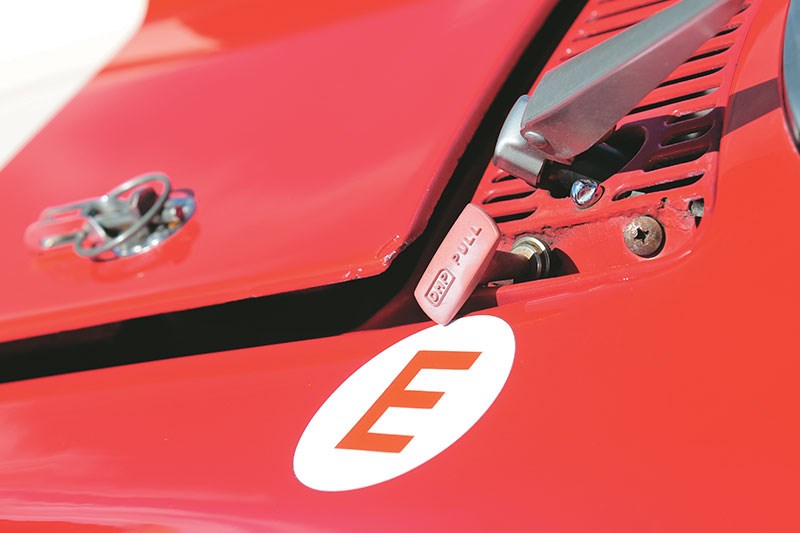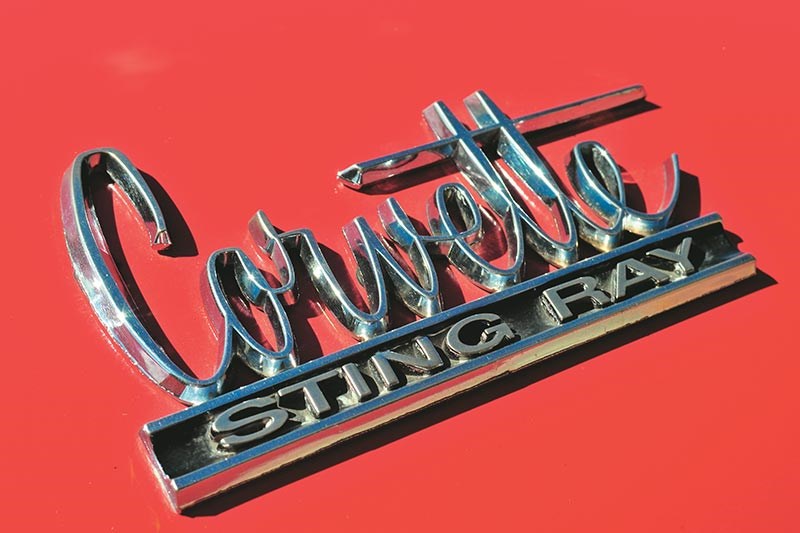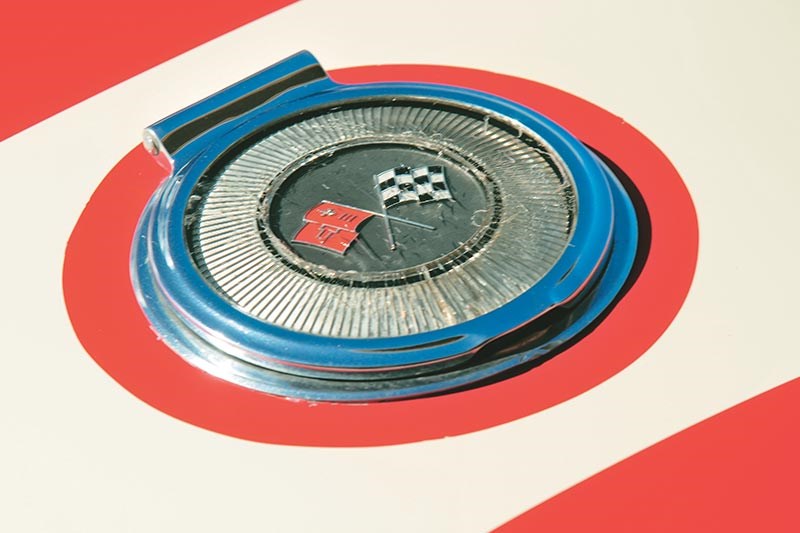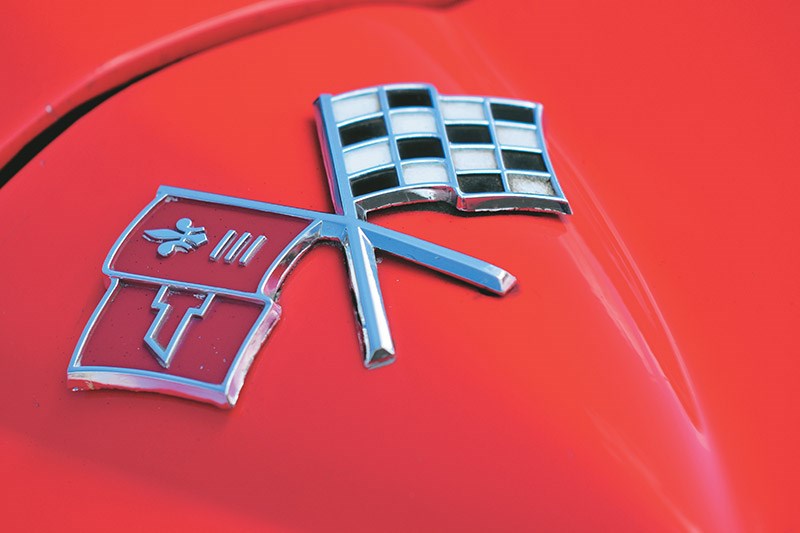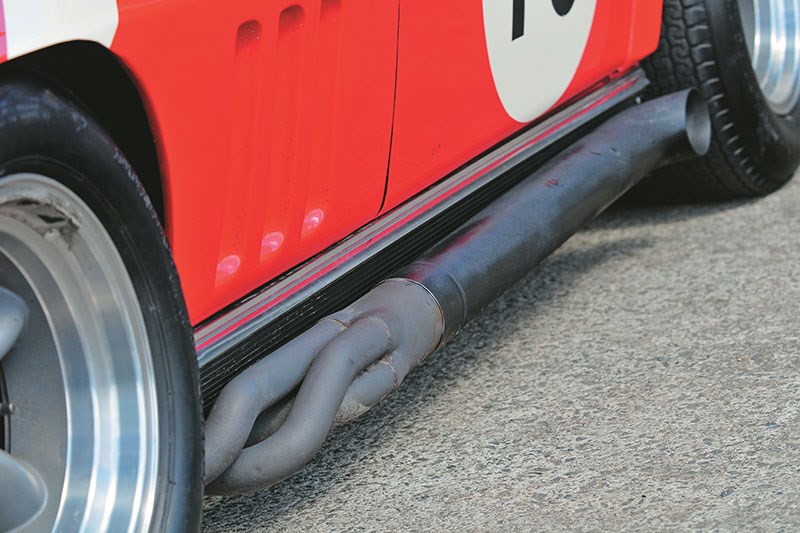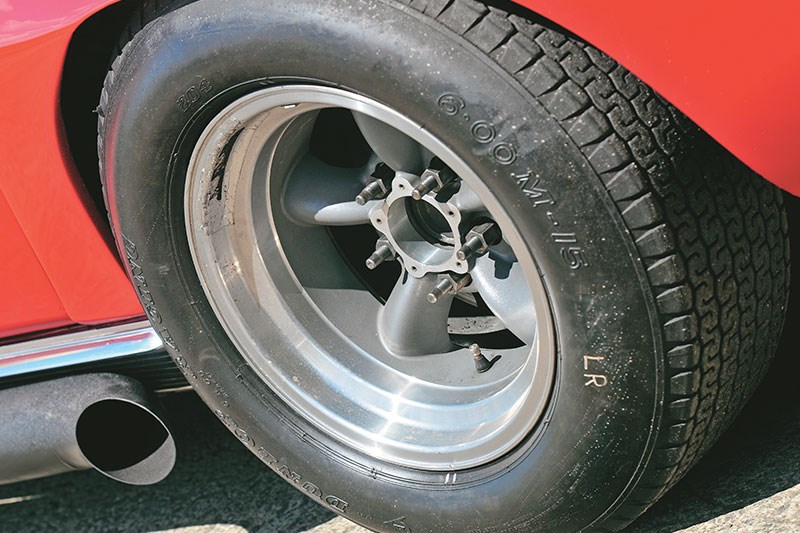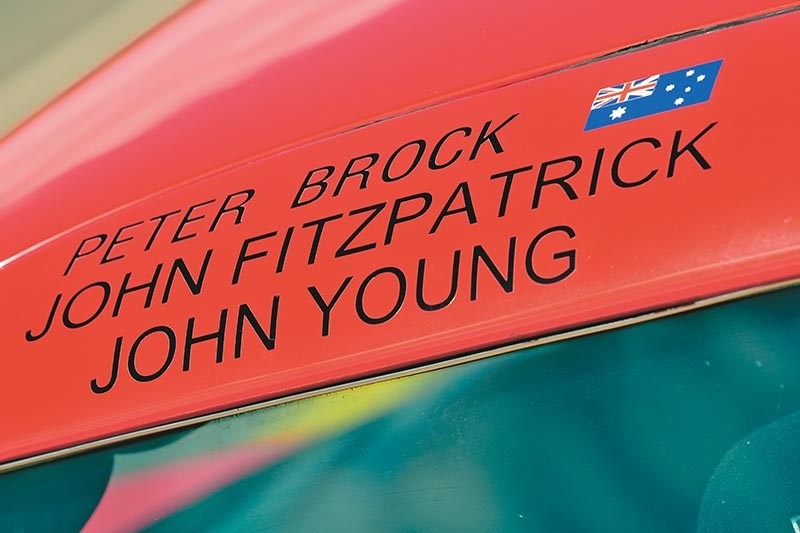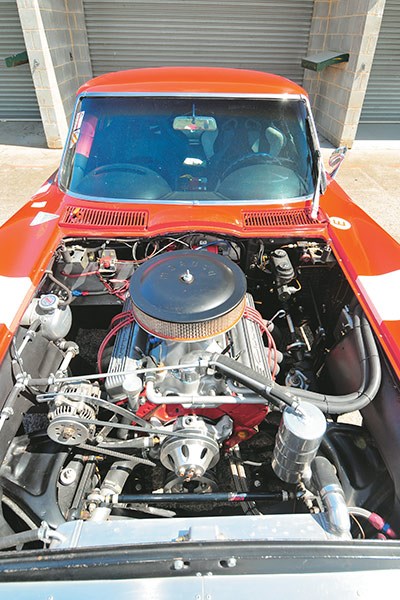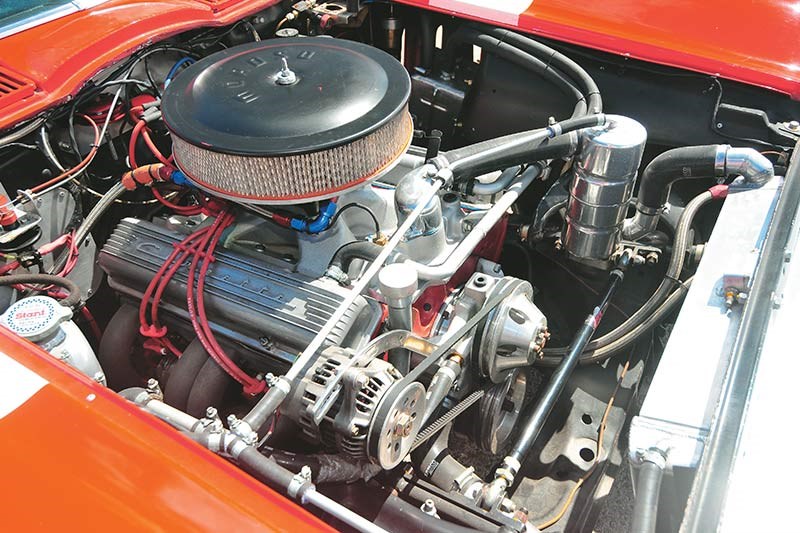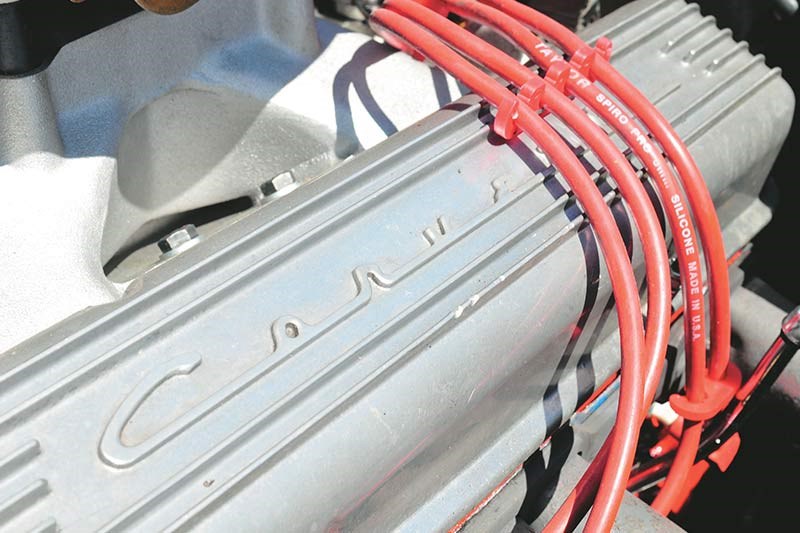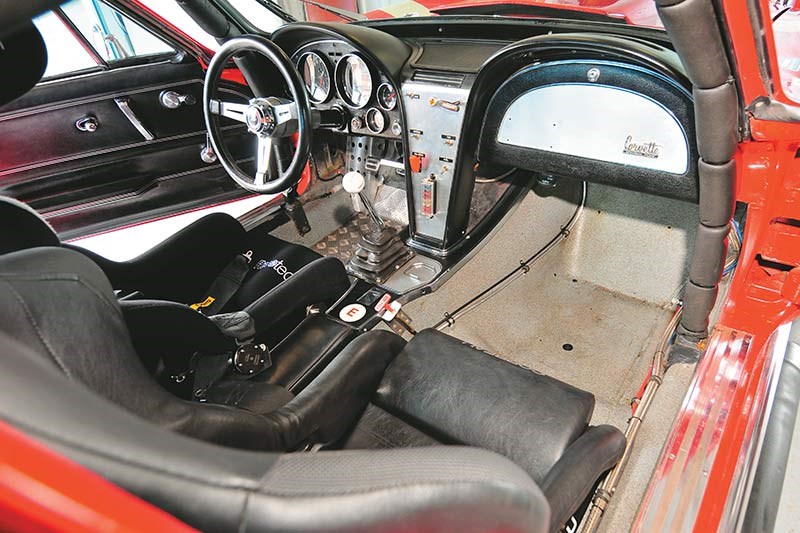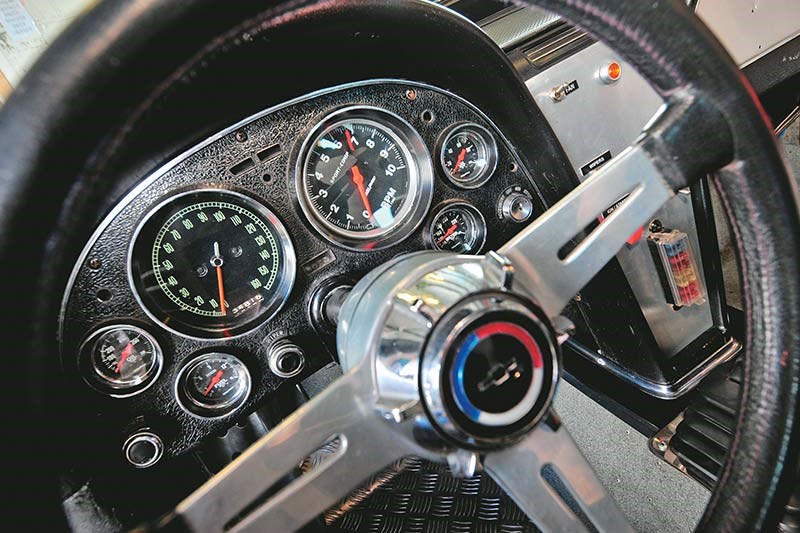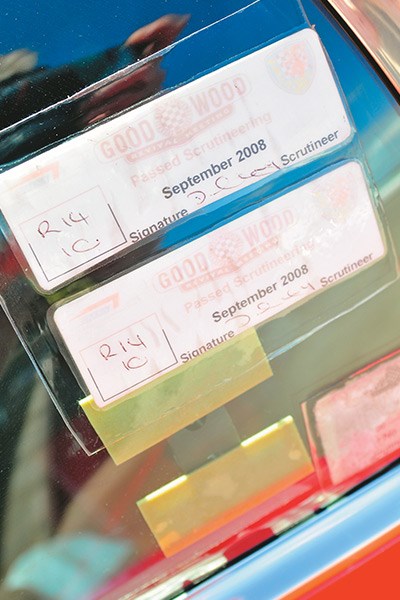 Peter Brock's final circuit race was in this thundering Corvette Sting Ray at Goodwood. Here's a look back to 2011 when we caught up with the car and its then new Aussie owner, Joe Calleja
From Unique Cars isue #320, Jan/Feb 2011
1965 FIA-spec Corvette Sting Ray
More than four years after his fatal crash in a West Australian tarmac rally, interest in Peter Brock remains at fever pitch.
Barely a week goes by without a new video, book, TV show or article discussing some aspect of the nine-time Bathurst 1000 winner's life, or providing further insights into Brock's countless on- and off-track adventures.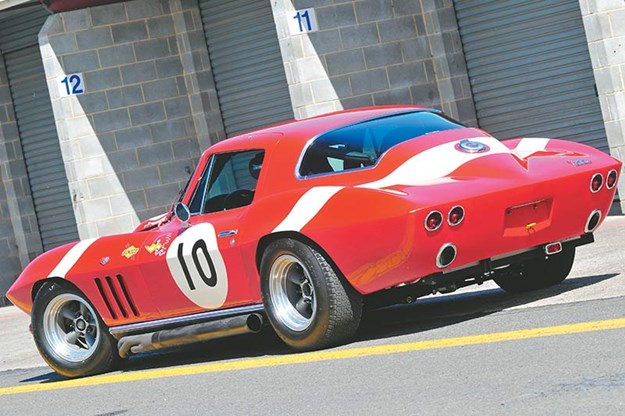 Any item associated with Brock – car, memorabilia or otherwise – is in demand and attracts a premium, from the privilege of living at Number 5 Peter Brock Drive at the new housing estate at Oran Park, to the last HDT 05 Commodore raced by Brock at the 2003 Bathurst, recently advertised for sale.
| Read next: Brock's Le Mans Aussie assault
Drainpipe exhausts should come with warning of potential eardrum damage!
Which brings us to this red racing Corvette. While an awesome example of '60s Chev muscle boasting an impressive resume of top-level racing in the US and Europe, the X-factor for this car lies in the fact that it has been touched by the gifted hands of P.G. Brock.
| Watch next: John Bowe Goodwood shakedown in Joe Calleja's C2 Vette (2015)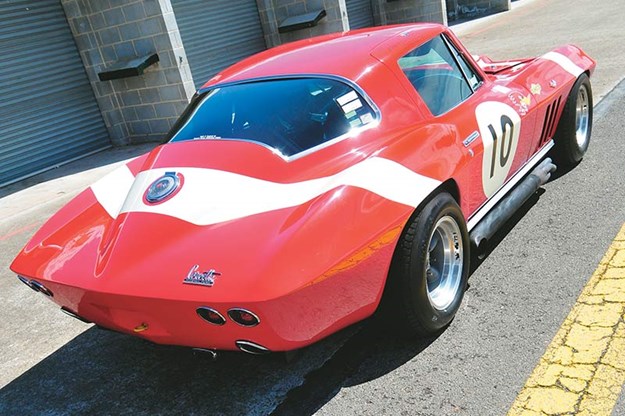 RETIREMENT RACING
At 60, having just retired and been named the second-greatest touring car driver ever by British mag Motorsport, Brock embarked on a number of trips to the UK to compete at the prestigious Goodwood motorsport events.
At the 2005 Goodwood Festival of Speed, he raced up the picturesque hillclimb in his 1984 Bathurst 1000-winning VK Commodore, now owned by Queensland's Peter Champion. A few months later he was back in Nomex at its sister event, the Goodwood Revival, driving our featured Corvette in the RAC TT Celebration.
| Read next: Brock prototype 1995 VR Commodore rally car restored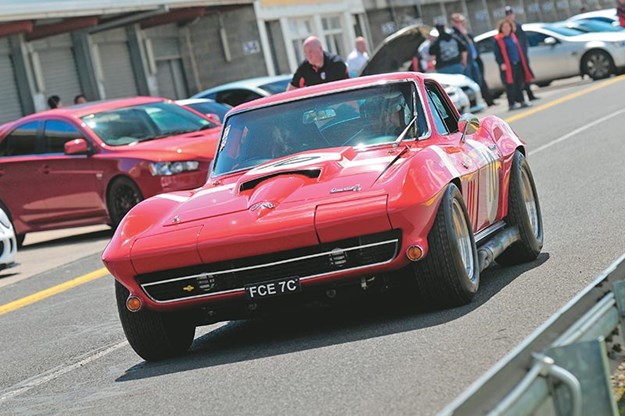 He was in contention early before the gearbox failed and finished last. He also drove a sluggish Vauxhall VX4/90 in the St Mary's Trophy saloon race before it too was retired.
Brock must have enjoyed himself, though, as he was back the following year, driving the Corvette again, as well as a special 1953 FX racer prepared for the Revival by Melbourne old Holden enthusiast Phil Munday.
| Read next: Brock's HT Monaro sells for $455,209 (2019)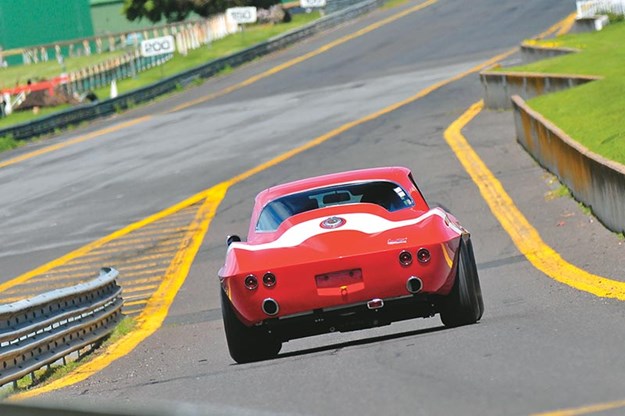 Brock and co-driver David Cooke qualified sixth in the Corvette against more fancied cars including E-Types, Cobras, and 330 LMB Ferraris.
Again, the Corvette's gearbox broke, prompting some to claim Brock was giving it too much of a 'red hot go'! But with fourth place in the St Mary's Trophy in the FX, Brock's tenacity was rewarded with the Spirit of Goodwood award.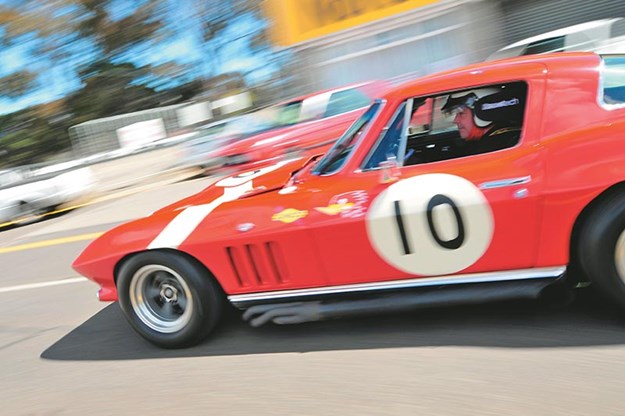 Calleja sets out for a few more "scary" laps at over 200km/h
'ROUND THE WORLD
So how did Brock's last circuit racer end up on Australian shores in mid-2010? Black and white photos of the car taken not long after it was built in 1965 suggest it started life as a standard Corvette Sting Ray with a production small-block 327ci V8 and Borg Warner T10 four-speed manual. It seems that not long after, it was converted to a racecar and it has appeared in various competition guises ever since.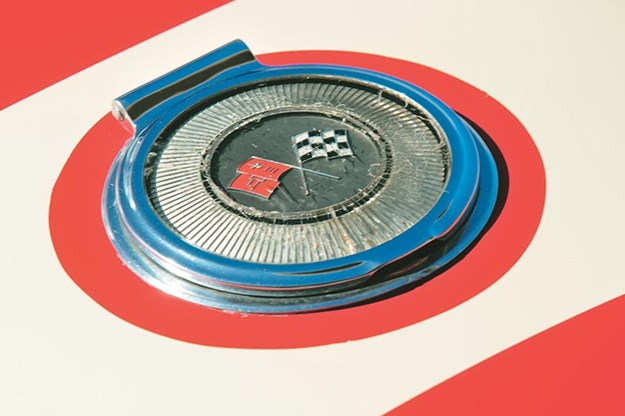 You pour money into here
According to previous co-owner and former England rugby international David Cooke: "The car was owned by Robert [Bob] Johnson and driven in the period by Doug Bergen. It raced continually from 1965 to 1969 in the US with the Sports Car Club of America. It raced in both the West Coast and Mid-West regionals in 'A' production class [street/showroom stock cars]."
Cooke says the Corvette "was modified, used and raced in different production classes over the next two decades", although details are sketchy.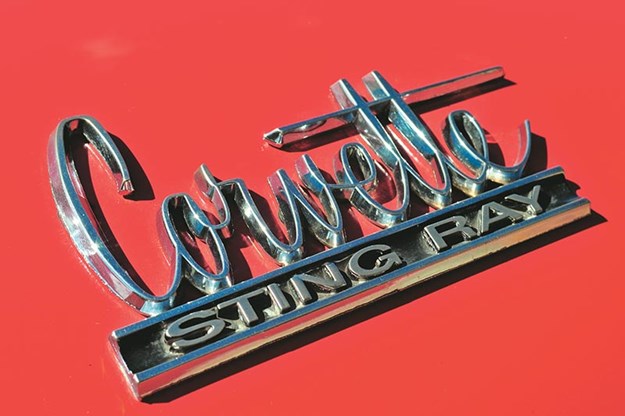 Johnson sold the car in 1975, and in 1990 it ended up in the UK where new owner John Young began racing it.
Chris Ballard bought it in 1997 and it was then sold to Cooke and historic racing-car collector, Grahame Bryant, in 2004. Not long after, Chelmsford-based Roxwell Racing was engaged to undertake a period-spec restoration to make it eligible for European FIA historic events.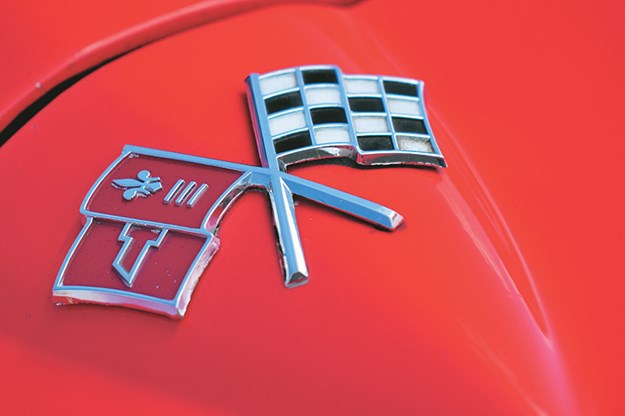 It was then entered in a hectic schedule of historic racing, competing at major European tracks in endurance events including the Masters Historic Racing series, Le Mans Support Race and Le Mans Classique and Goodwood Revival. (British racing driver and Fifth Gear host Tiff Needell drove it at the 2007 Revival).
With some class wins to its credit the Corvette was again put on the market around late-2007, where it caught the eye of Chris Bowden, son of prominent Queensland car collector David Bowden.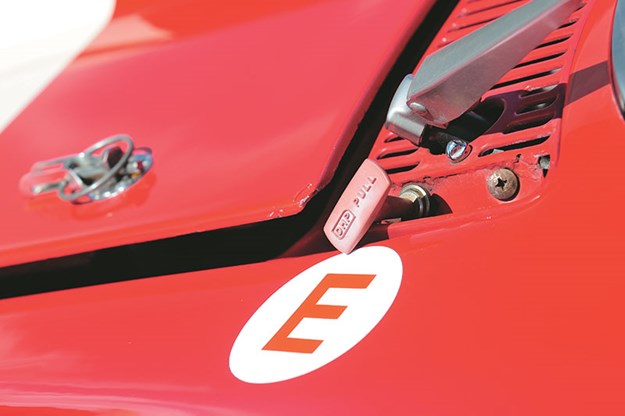 'E' for excitement? Nah, it's the kill switch, but there's plenty on tap
Bowden, who drove Brock's Bathurst-winning Torana A9X at the 2008 Festival of Speed, wanted to buy the Corvette but the asking price was too high (believed to be around €300,000).
"Now I've seen the bill for the restoration I can understand why they were asking so much," Bowden says, referring to $150,000-plus in documented receipts. "But we were nowhere at that price, especially considering where the dollar was at [at the time]."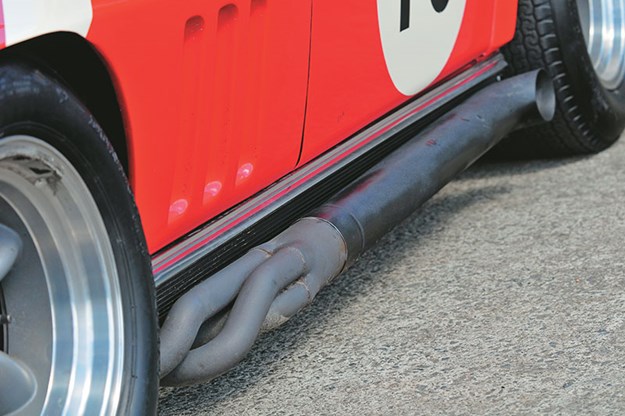 Early in 2010 Bowden, who runs classic car specialist business Ecurie Investments, accompanied Melbourne car collector, Joe Calleja, on a shopping trip to the US. Calleja, who runs a steel company, took advantage of the strong Aussie dollar by adding a few Shelby Mustangs to his dream garage – one that also includes an original AC Cobra, Lamborghini Murcielago and latest Ferrari 458 Italia.
Meanwhile, the Corvette was still on the market but now at a substantially reduced price. Bowden mentioned it to Calleja, a deal was done, and before long the Chev was on its way to Melbourne.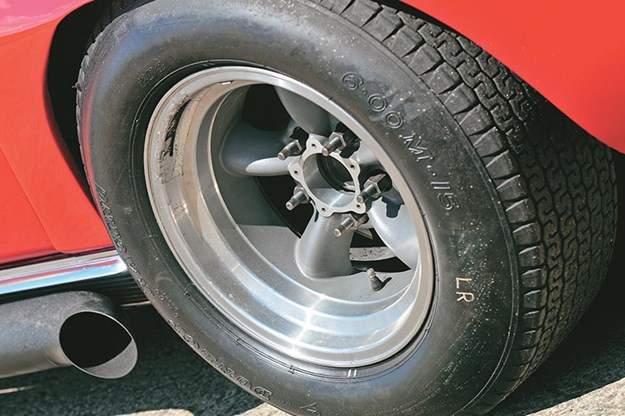 Real Halibrands
THE BROCK FACTOR
Unique Cars caught up with the Corvette and its new owner at a John Bowe Performance Driving course at Sandown Raceway in early October.
With its bulging guards, twin side pipes and gleaming red paint, the Corvette isn't hard to find among other high performance but more modern machinery. Calleja had been at Sandown a couple of weeks earlier but only managed a few laps before the engine failed. Now, $2500 in receipts later, he's back for another crack with the temperamental beast.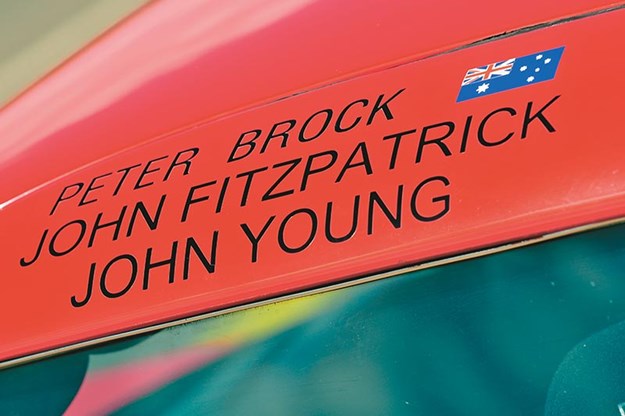 A couple of famous names
Although putting out less than the estimated 600-plus horsepower (447kW)when Brock drove it, the 5.3-litre V8 with single four-barrel carburettor still sounds the business, roaring to life on ignition before settling into a menacing rumble.
Crawling onto track, the car quickly hits its stride and is so loud it's audible from our trackside vantage point for most of the 3.1km lap. Blasting down the main straight at over 200km/h, it emits an eardrum-blowing cacophony.
Back in the pits, its obviously shaken driver describes the experience as "scary".
Small-block Chev V8 has been de-tuned from its race peak but still hammers
"It's a f---ing hoot," are Calleja's first words. "The first corner I nearly slid off, and at 5000 revs down the back I went from third to fourth and the back was moving… The car scares you just going up the straight – it's just unforgiving."
Later, John Bowe does some hot laps and is also impressed by the brute power of the small block Chevy. It reminds him of his own similar vintage Mustang he races in the Touring Car Masters.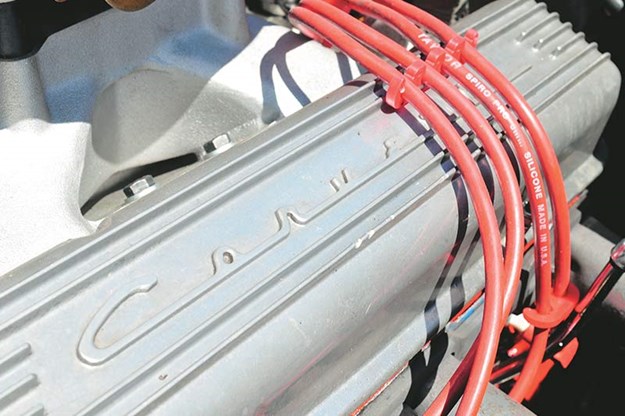 "They've got so much torque, these Yankee V8s. It just pulls from two and a half – it just hauls," Bowe marvels.
"The Americans have just mastered the art of carburetion, because it's smooth as anything. It has no flat spot, no holes in the power curve, it's just great. NASCAR is still using carburettors and they do 9000 revs in those engines!"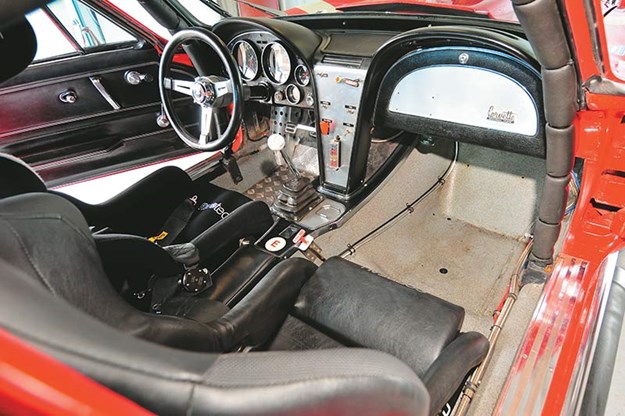 While enjoying the impressive power-to-weight ratio of the 1300kg fibreglass coupe, Bowe also appreciates period details like the Hurst shifter and authentic Dunlop Racing rubber.
"This is mid-60s so this is what they would have raced on," he explains. "But they all raced on [crossplies] back then."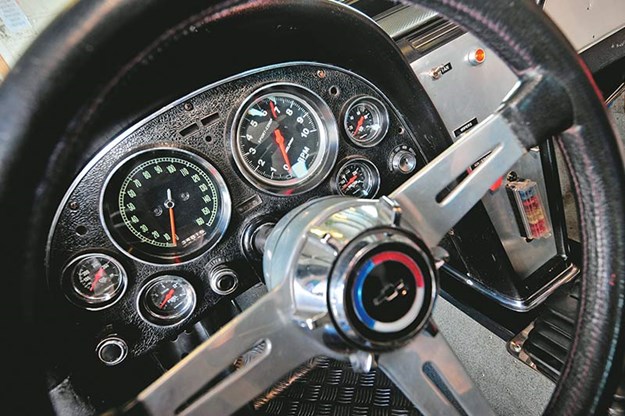 6700rpm redline
Bowe agrees the Corvette needs some sorting, particularly its "twitchy" rear end, and perhaps a taller diff ratio, before it can be competitive in historic racing. The car is pretty much as Brock raced it, including his name above the door, and Calleja has no plans to mess with it except he's added a passenger seat for joy rides.
Despite a penchant for classic Ford muscle and modern exotica, Calleja is impressed by his new toy. "I've never owned a car like this," he admits. "It's just the rawness, the brutality. Compared to my Murcielago it's just completely raw.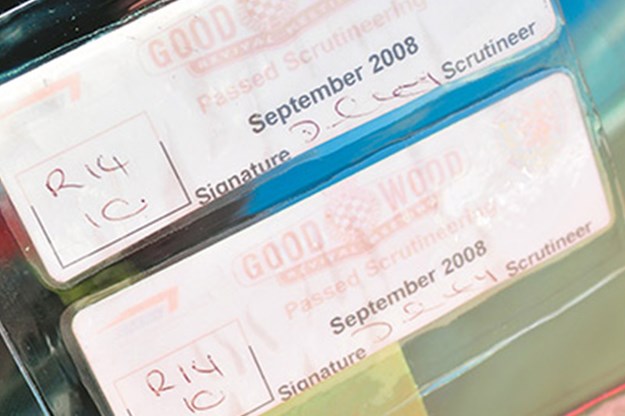 "I didn't know much about the car, just that Brock raced it, and sadly, not too long after, he had his big crash. We've got photos of him in it and it's just amazing he drove it at Goodwood that year. That's the appeal, Peter Brock drove it."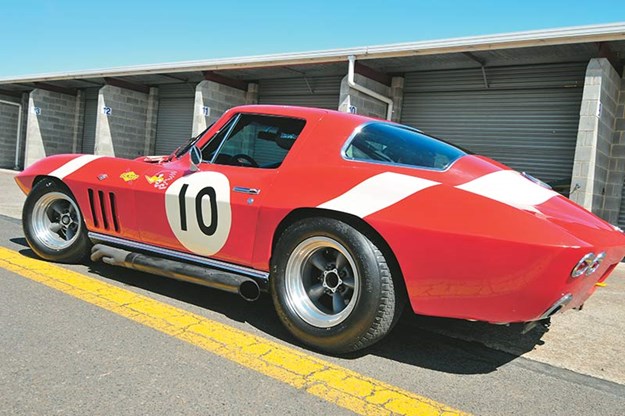 1965 FIA-spec Corvette Sting Ray specs
Body two-door coupe, fibreglass
Engine 327ci (5357cc) V8, OHV, 16v, aluminium heads, four-barrel Holley carby
Power 373kW @ 5900rpm (est)
Transmission 4-speed manual Weight 1300kg (approx)
0-100km/h 5.7sec
Top speed 274km/h Suspension independent, coil-and-wishbone, telescopic dampers (f); independent, transverse leaf spring, telescopic dampers (r)
Brakes four-wheel discs, unassisted
Wheels 15 x 6.5-inch Halibrand
Tyres Dunlop Racing
Unique Cars magazine Value Guides
Sell your car for free right here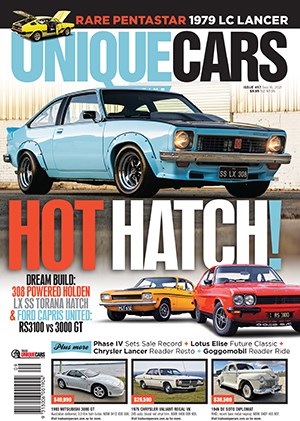 Subscribe to Unique Cars Magazine and save up to 42%
Australia's classic and muscle car bible. With stunning features, advice, market intelligence and hundreds of cars for sale.
Subscribe