Bathurst Legends Pt.5: Holden Torana A9X
---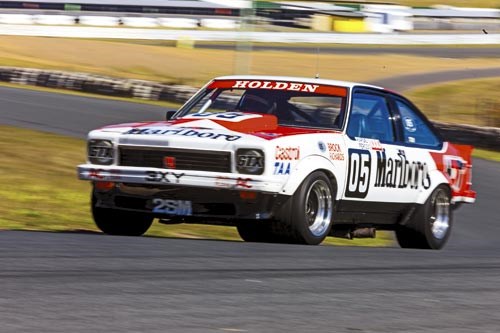 Bathurst legends: 1978 Holden Torana A9X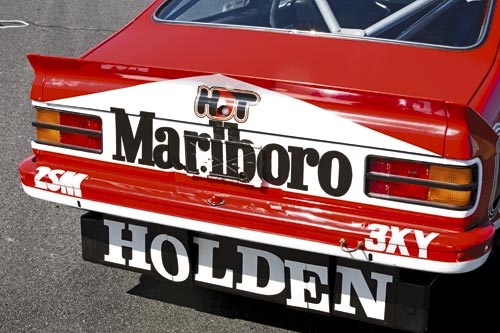 Bathurst legends: 1978 Holden Torana A9X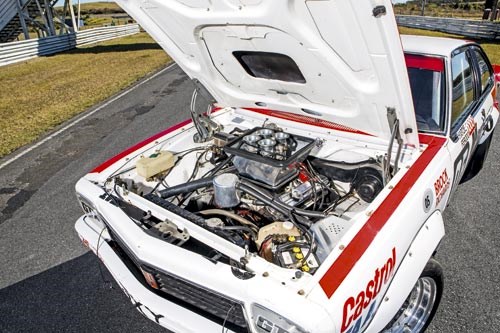 Bathurst legends: 1978 Holden Torana A9X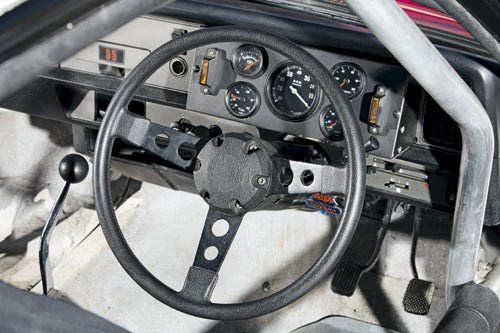 Bathurst legends: 1978 Holden Torana A9X

Bathurst legends: Holden Torana A9X. Part 5 of our series on Mount Panorama hero cars
Holden Torana A9X
Ford's tumultuous relationship with Australian touring car racing continued in 1978. Despite its 1977 dominance, the results dried up, with Moffat and Bond only winning one race each in the '78 ATCC. Bond left at the end of the year and Ford pulled its support.
Things were more positive over in the Holden camp. Harry Firth - who had been frustrated by the lack of support from GM-H and refused to shoulder the blame for HDT's dismal 1977 Bathurst showing - had packed up and left, but Peter Brock was back and the team management role had been handed to John Sheppard.
A new era of professionalism had begun and the arrival of Sheppard prompted a major shift in the presentation of the HDT cars. Firth's gritty, underdog approach was replaced by 'Sheppo's' almost fanatical attention to detail.
"Sheppo was basically my first manager in touring cars," explains guest driver John Bowe. "He managed the Volvo Dealer Team and he was a mega-stickler for detail. Motorsport became more fine-detail as it went along - it's the little one and two-percenters that make the difference, and this [era] was the start of that."
The DVD The Holden Dealer Team: The Men, The Cars, The Legend…(a must-own for Holden fans) offers a great insight into this period. In it, Sheppard explains the logic behind his approach: "I'm very strong on presentation, and my reason for that is if you present the cars really well and they fail, people say, 'Oh well, bad luck', whereas if you present them badly and they fail people go, 'Well, what did you expect? Look at the way they're presented'. Plus I liked the look of them when they were all nice and clean."
Wheels were polished, tyres were blacked and paint jobs had to be inch-perfect. Drivers Brock and John Harvey began doing public appearances at shopping centres and there were bright new uniforms and grid girls.
Lucky for HDT, its gleaming A9Xs went as well as they looked. Brock became the first driver to win the 'triple crown' of the ATCC, the Sandown 400 and, teamed with New Zealand sports sedan driver Jim Richards, the Bathurst 1000. That 1978 Bathurst-winning car is the one present at Lakeside, and it still proudly bears the stone chips gathered during six-and-a-half hours of pounding around Mount Panorama.
I hop in alongside Chris Bowden for a quick half-lap. The predominantly stripped-out interior feels more 'race car' than its contemporaries, with rough speckle-paint covering the floors, and the lack of insulation amplifies the thunderous 308 under the bonnet. It might 'only' have around 400hp but with under 1200 kilograms to push, a Bathurst-spec A9X still feels plenty potent.
Of course, history now shows that the '78 race was merely a warm-up. Brock and HDT may have missed out on the 1979 ATCC, but they more than made up for it by destroying the competition at Bathurst. HDT had built an absolute weapon of an engine and to avoid putting miles on it, car 05 did the absolute minimum required to reach the Bathurst grid.
The car had completed a mere 27 laps by the time it lined up for the race start, including practice, qualifying for both Brock and Richards, and the Top 10 Shootout. Despite the limited running, Brock secured pole by almost two seconds and in the race, simply disappeared into the distance. The winning margin was six laps - a display of dominance that will never be repeated - and to further rub salt into the opposition's wounds, Brock broke the lap record on the final lap of the race!
Speaking many years later, Brock explained his motivation: "I tried the year before in '78, and if anyone looks at the footage from that final lap, they'll notice me coming down behind the Gulsons in their Alfa Romeo at The Dipper and I missed out by a poofteenth. In '79 I had added reason because one Allan Moffat, whose car had broken down, was doing commentary and I knew Moffat would be saying, 'Peter will be hearing every squeak and rattle and he'll be going slow now just to make sure it gets over the hill', so I thought 'I'll show him'. So I gave it plenty."
It crowned an incredible year for Brock, who was arguably at the peak of his powers, and the Holden Dealer Team. In addition to its Bathurst success, there was the one-two-three finish for the new VB Commodore in the Repco Round Australia Reliability trial.
Ironically, following this incredible success and in a move reminiscent of Ford two years earlier, Holden pulled its support from touring car racing, seeing little promotional gain in providing funding to a semi-factory team to beat a load of privateers, who were all driving A9Xs anyway.
This lack of competition shouldn't detract from the HDT A9X's achievement, however. It would be 1982 before a Commodore would beat Brock's 1979 pole position time and a lot longer before one looked as good as the winged, flared Holden hatch. As JB says, "It looks mean - I reckon it's arguably one of the best-looking race cars ever."
Thanks to the Bowden Family, Terry Ashwood, and Lakeside International Raceway
1978 Holden Torana A9X career highlights
· 1978 Hardie-Ferodo 1000 - 1st (Brock/Richards)
· 1978 ATCC - 1st (Peter Brock, 3 wins)
· 1979 Hardie-Ferodo 1000 - 1st (Brock/Richards)
· 1979 ATCC - 1st (Bob Morris, 4 wins)
Unique Cars magazine Value Guides
Sell your car for free right here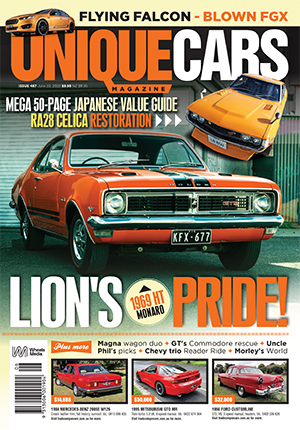 SUBSCRIBE TO UNIQUE CARS MAGAZINE
Get your monthly fix of news, reviews and stories on the greatest cars and minds in the automotive world.
Subscribe