Brock's 1984 Le Mans
---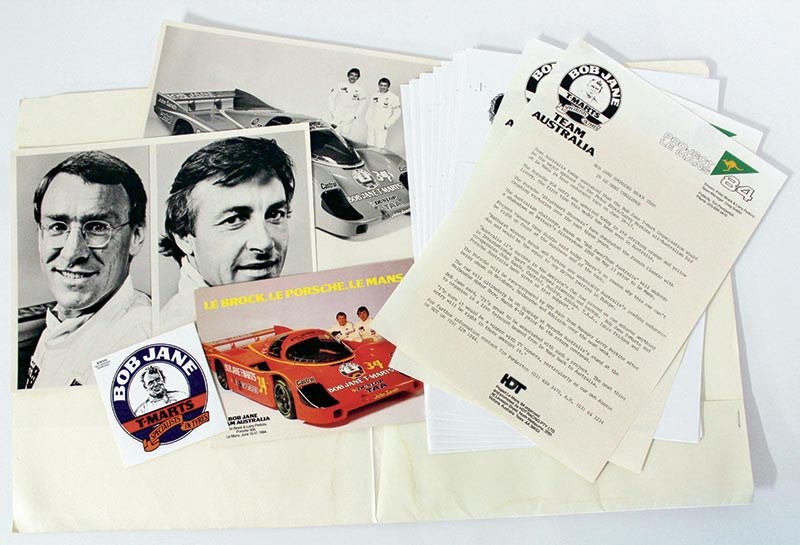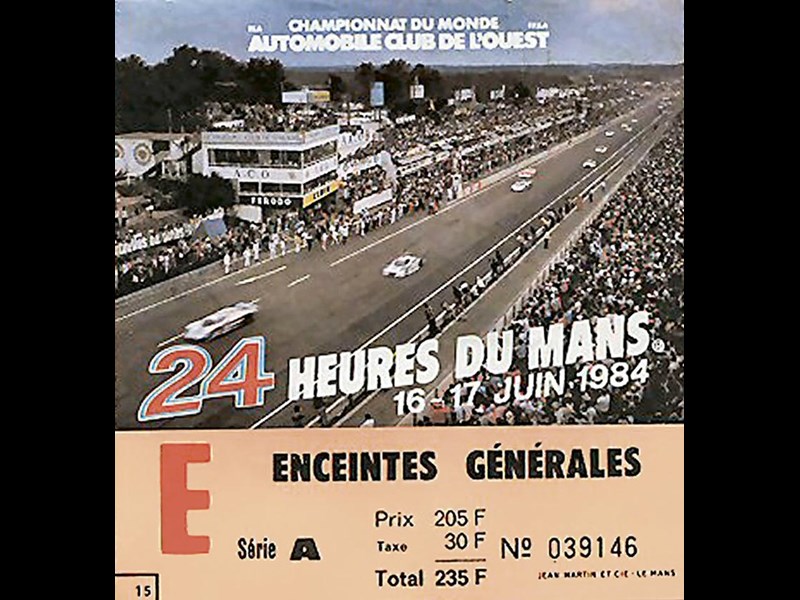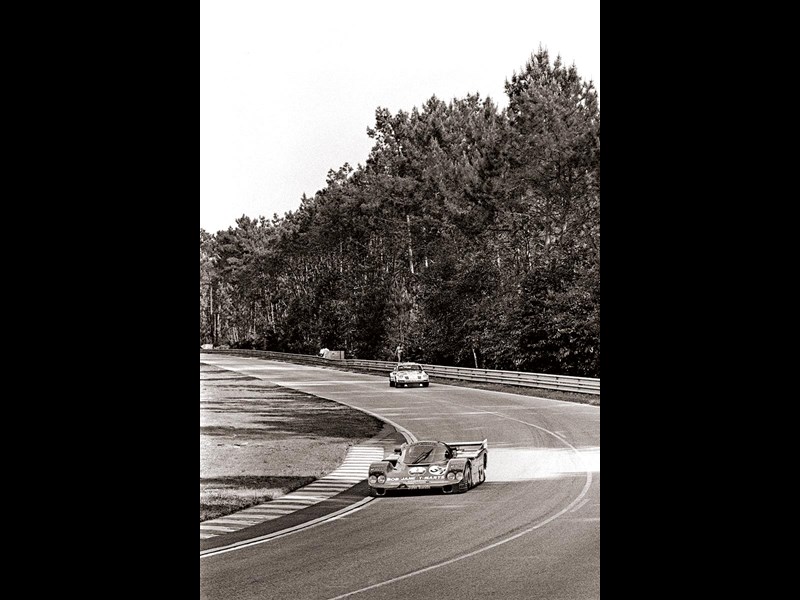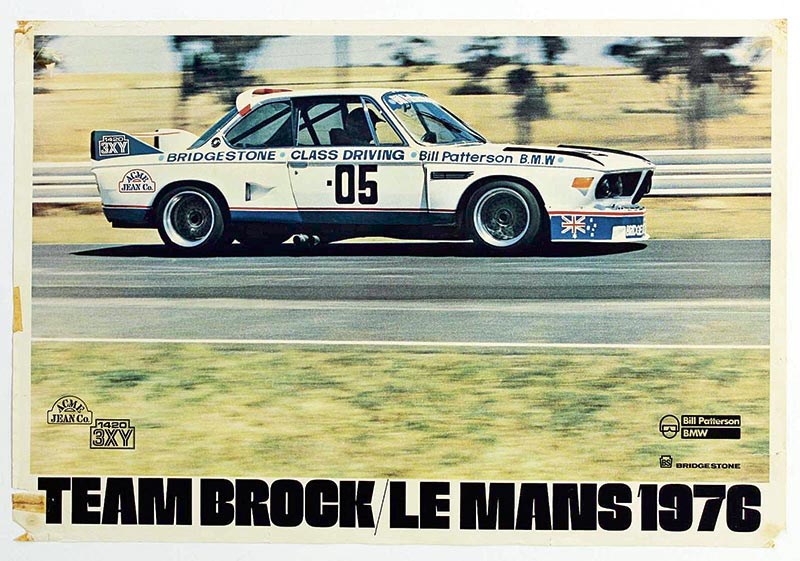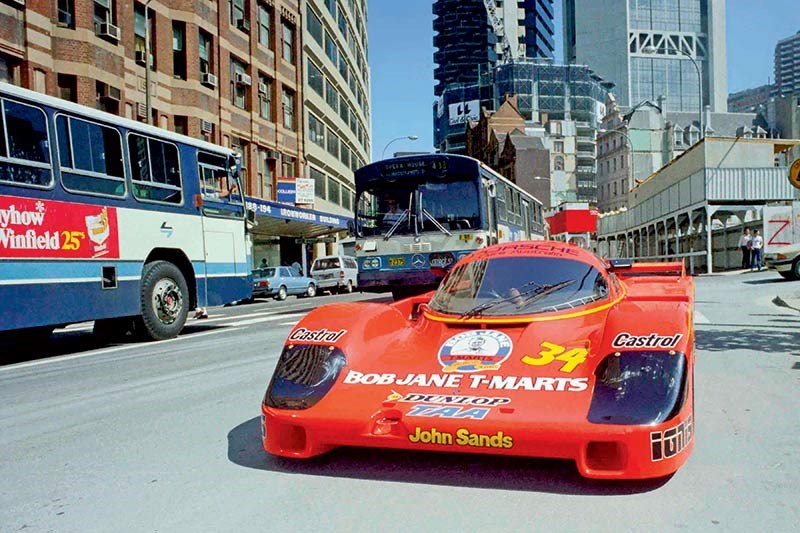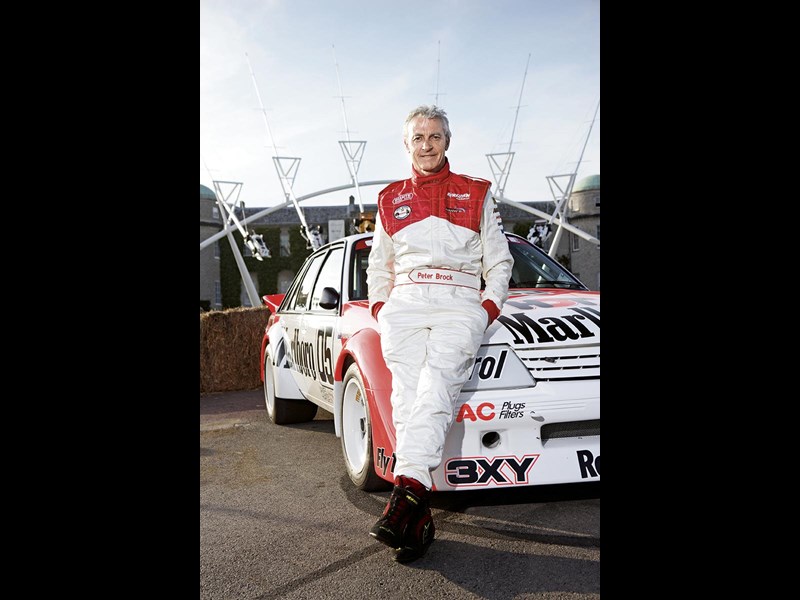 How the Australian assault on the 1984 Le Mans 24 hours came unstuck
Brock's 1984 Le Mans
HOW DID Peter Brock measure up in the pantheon of motorsports greats? Sadly we'll never know. A harsh critic could look at Brocky as a racer content to be a big fish in a small pond, and many revered him for that slightly parochial approach rather than despite it. Less documented were Brock's low-key efforts to establish an international reputation for himself, pulling strings behind the scenes to give himself a shot.
He won in New Zealand and came second in a tin-top race at Macau, also campaigning at Fuji, Osterreichring, Monza, Donington, Hockenheim and Silverstone amongst others. It was the big European endurance events that turned his head though and he would talk of racing at Spa, the Nurburgring and, most prominently, Le Mans. His first crack at Le Mans came in 1976 when, alongside Brian Muir, his Team Brock BMW 3.0CSL lasted 17 hours before the head gasket waved the white flag. He was a reserve for the 1981 race, but '84 was supposed to be the year that the world would discover the Brock that we already knew. It's no great spoiler to say that things didn't quite work out that way.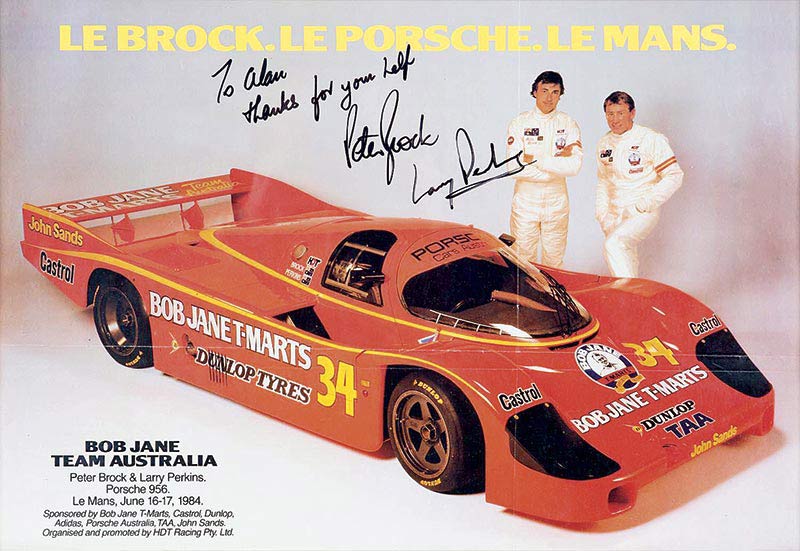 The 'Australian Assault' saw seven domestic racers take on La Sarthe that year. In the box seat was defending champ Vern Schuppan, partnering Alan Jones and Frenchman Jean-Pierre Jarier in a Kenwood-backed Porsche 956. Alan Grice also booked a seat in a 956, as did Rusty French, while Neil Crang, had a crack at the C2 class in a Tiga-Cosworth. It was Team Australia that was the most audacious attempt. The drivers, the crew and the funding were all Aussie. Bob Jane fronted more than half the money and the team's Porsche 956 sported Bob Jane T-Mart branding and a boxing kangaroo on the tail.
The European motorsports fraternity knew Larry Perkins from Formula Three and a few outings in Formula 1. Brock? Not so much, despite Peter Perfect getting #1 driver billing in the team. It had started in, of all places, Alan Jones' kitchen some seven months earlier. Brit race team owner John Fitzpatrick pricked Brock's ego, suggesting that having won everything in Australia, it was time to play in the big league at La Sarthe, casually letting drop the fact that he could secure a Porsche 956 and the attendant support structure if the price was right. Bob Jane tipped in the cash and the wheels were set in motion.
Unfortunately they were set in motion somewhat too late for a red-hot crack at victory. Perkins and Brock seemed up to the task, the bespectacled Cowangie farm boy going over the car six weeks previously, trying to troubleshoot anything that might break. Nevertheless, a bolt in the lower suspension wishbone terminated their shakedown race at Silverstone. Perkins and mechanic Larry Burns had to make a last-minute dash to Weissach in a battered Kombi van to pick up the race engine, two days before the team packed for Le Mans. The only test the car would get before the race was an evening blat on public roads from the JFR workshops at Silverstone seven kilometres to the local village of Dadford, Brock leading the way in a black Opel Kadett GT/E with Perkins registering 198km/h, half the 956T's top speed.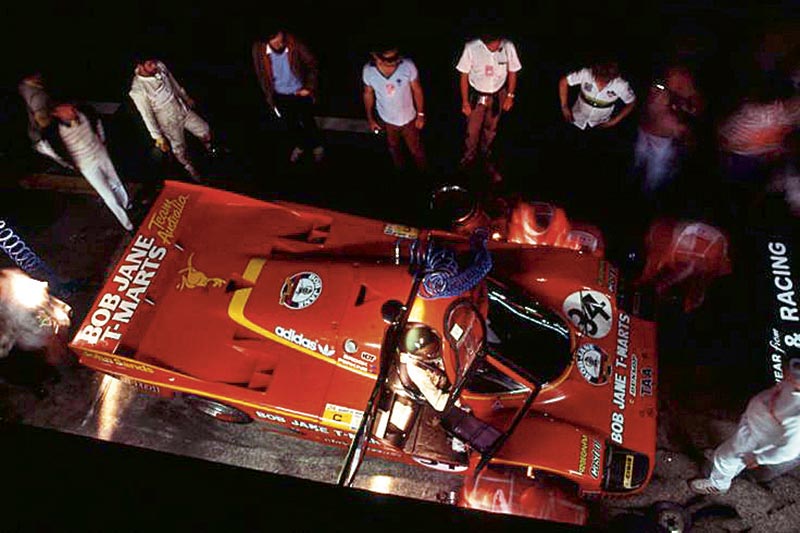 Race weekend started typically, with peevish French scrutineers judging the Porsche windscreen decal a millimetre or two too wide and, bizarrely, claiming the 956's wheelbase was too long, despite it being identical to every other 956 they'd just passed. Arguing with a Frenchman with a clipboard is a fruitless task at best and the Aussies had to physically demonstrate the measurements themselves before getting the requisite sticker.
Perkins had outlined a race strategy that he calculated would guarantee victory. With just one engine, it was a conservative plan. Qualifying high on the grid would not be a priority, but consistent 3m 40s racing laps were. Dialling back the boost from 1.45 bar to 1.2 and lowering the rev limit from 7800 to 7600rpm should have hit a sweet spot between pace and fuel preservation without stressing the powerplant. "If you do that for 24 hours, you'll win the race, said Perkins. Brock was enjoying the rangy pace of the big Porsche on the 13.6km circuit. "I've driven it before, in the BMW and a couple of laps in the Porsche 924. Then, you'd be sitting there waiting for a corner to arrive. In a 956 it seems to flow. Where other cars are on the brakes, you're on the power."
Qualifying came and went, Perkins nerfing an indecisive Joel Gouhier's 956 off the track before the team called it quits with a 3m 35.34 lap and 15th place. Brock was offered a chance to have a crack at bettering the time in the afternoon session but his experience told and he demurred. Peter Broke, as the local paper Ouest France mistakenly dubbed him, knew there was little point in stressing the car just to underscore his credentials. The works Lancia of Nannini and Wollek claimed pole with a 3m 17.11, the Australian team laughing at this exuberant effort, believing this to be the only glory the fast but fragile Lancia would enjoy over the weekend.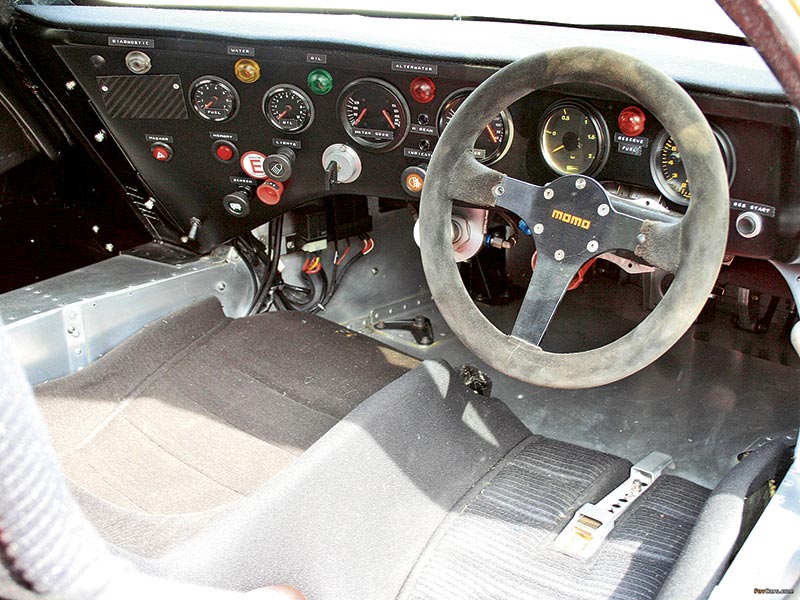 Race day dawned hot. Team Australia's medic, Hugh Palmer, had highlighted that the drivers would lose two litres of fluids every hour they were in the car and their stomach could reabsorb one litre at most. Brock and Perkins were told that a five per cent moisture loss result in concentration impairment of around twenty per cent. It was reported that Brock insisted on Gatorade. They did use a special 'cool' hat though, which piped refrigerated liquid into a skull cap worn under the helmet.
Twelve laps into the race, the strategy hit some hiccups. Fuel consumption was too high and Perkins was almost delirious as he reeled from the car, bathed in sweat. Brock was in next and after his 53 minute session, he reported that the cool hat had gone on the fritz. Despite these travails, after three hours, the number 34 Porsche was in fifth place.
Then came the cascade of events that was to floor Team Australia. At 6.15pm, Brock was punting the 956 into Virage Porsche, a full commitment 195km/h third-gear right." I thought, gee, this is feeling dodgy under the brakes," Brock later reported. "Very heavy and lots of vibration. I went into a left hander and then a long right and it didn't feel too handy at all. Next thing, there's a thump and I'm on three wheels. I just kept my boot into it, accelerated past the wayward wheel and drove very gently back to the pits."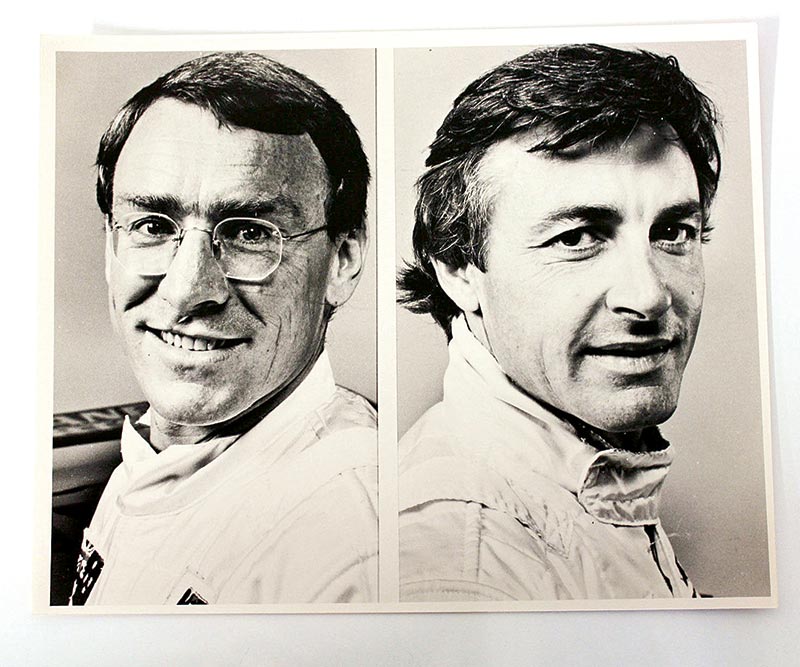 The damage to the front hub would take 28 minutes to repair as the leader board showed car 34 ticking downwards to 35th place. At 9.00pm the car was back in the pits with a broken rear rocker arm, sustained at 350km/h while Perkins threw the car at the Mulsanne kink. A mere fourteen minutes later the car was out again, eventually climbing to 20th. A long way behind the eight ball, the decision was made to throw caution to the wind. And then at three minutes before 2am, it ended.
Perkins put his hands up to the error. "I came up fast on three slower cars. One went to overtake another and I went for the third lane and misjudged the situation. I didn't allow enough room and ran out of road. I wasn't tired, not in the slightest, which is why I don't even have a good excuse. I was trying to keep up a good pace – around 37s – but perhaps I should have recognised a dangerous situation and backed off. We might still be driving round here. But these things happen. We were behind schedule and I was driving full bore. I suppose I went off at something like 240 kays…"
Brock took Perkin's error of judgment magnanimously. His timing sheets had shown what he could do in the car, the Aussie racer showing he could mix with the European elite. Bob Jane watched impassively. "Survival is the name of the game here," he said. "We've learned that and a lot more. After all, we didn't win the America's Cup on our first try."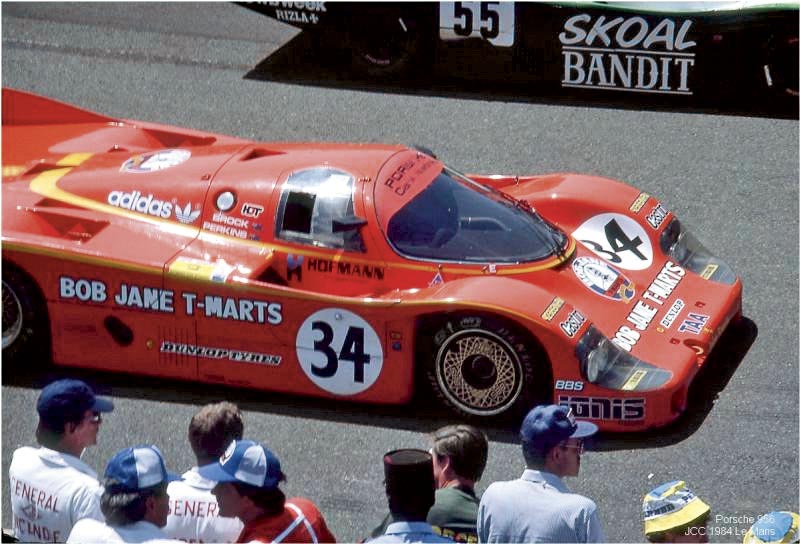 Brock never returned to Le Mans. Bob Jane's 1985 plans came to naught. Brock was mentally and physically spent from the effort to conquer La Sarthe. He was introduced to chiropractor and 'healer', Eric Dowker. Rumours abounded that he had cancer, that he'd suffered fibreglass poisoning driving the 956. Under Dowker's guidance, Brock quit smoking and appeared to regain his old vitality. Yet as Dowker's influence grew, Brock's star waned.
He never stopped believing though. Maybe he believed too easily. One of the most appealing aspects of Brock's personality was that, above all, he believed in himself. In the last studio interview before his death, host Brett Ramsey informed Brock that the BMW 3.0 CSL he drove at Le Mans in 1976 was eligible for the 2008 Le Mans Classic. As Ramsey remembers, "His eyes instantly lit up. 'I know where that car is and who's got it!' he said. 'Boy that'd be fun wouldn't it?' "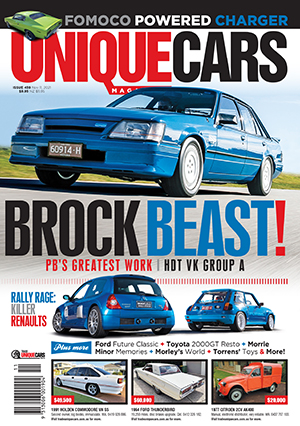 Subscribe to Unique Cars magazine for 12 months and save!
Australia's classic and muscle car bible. With stunning features, advice, market intelligence and hundreds of cars for sale.
Subscribe