Lancia Flavia Vignale Spider review
---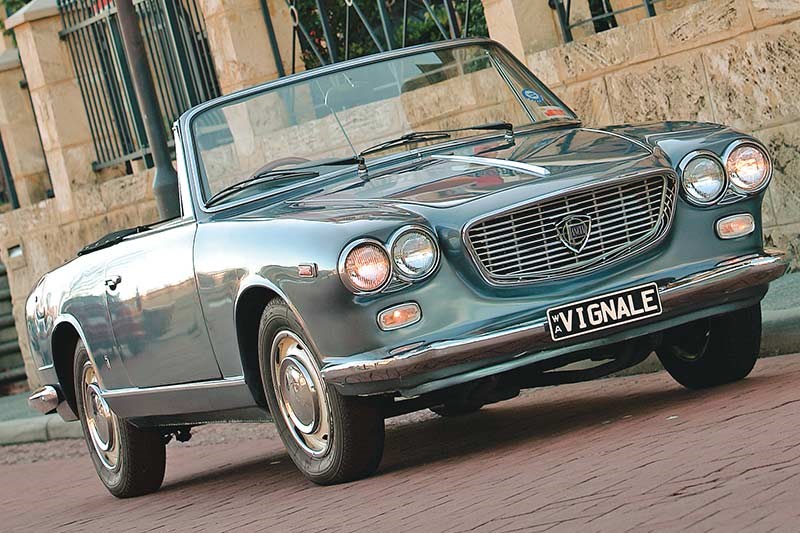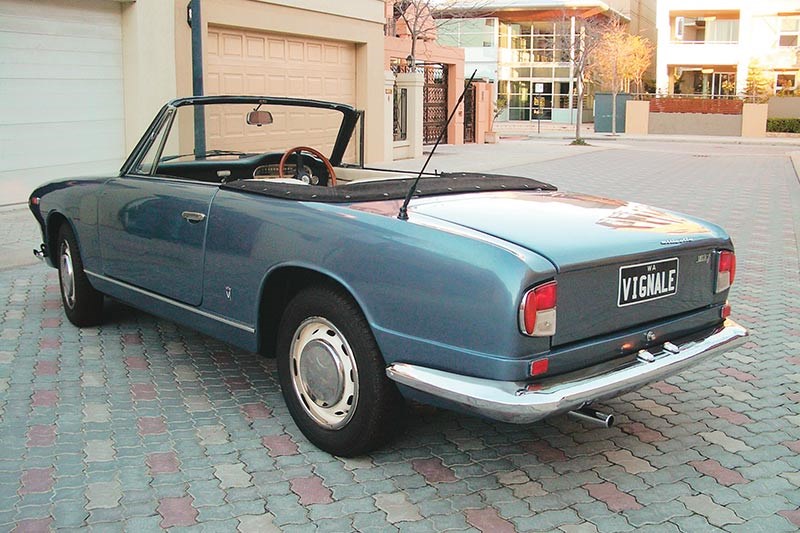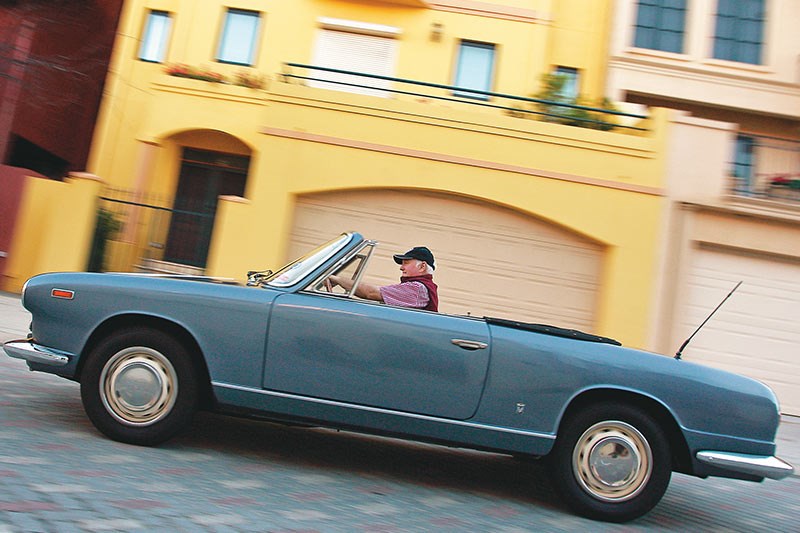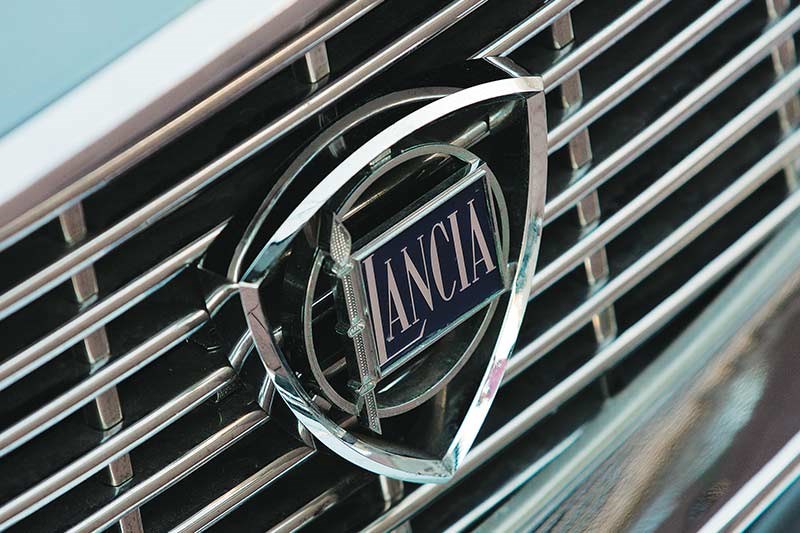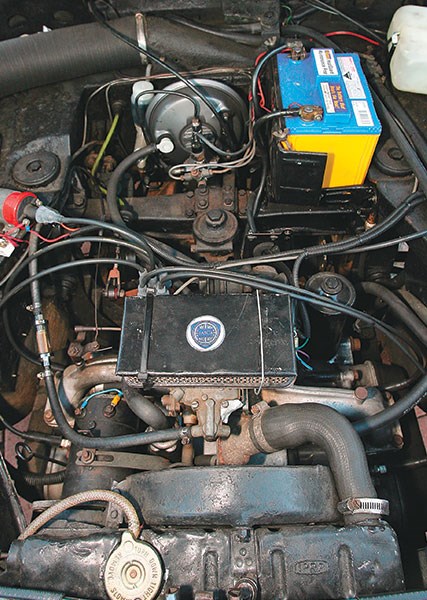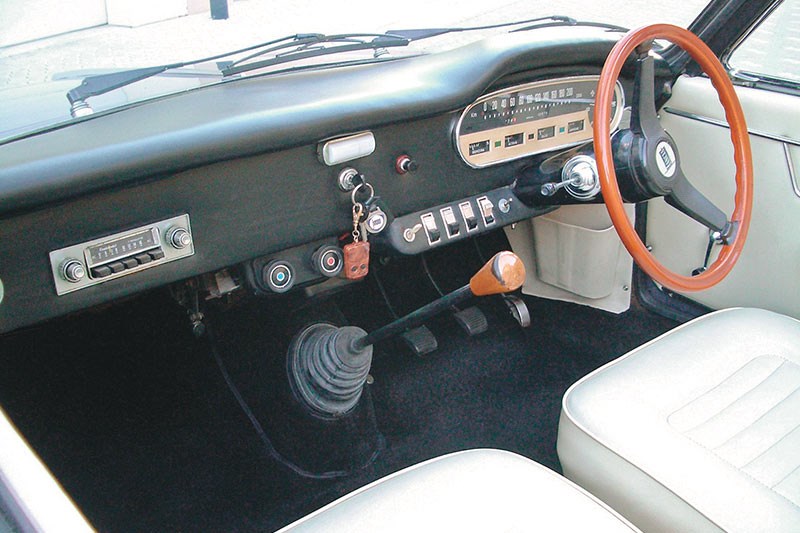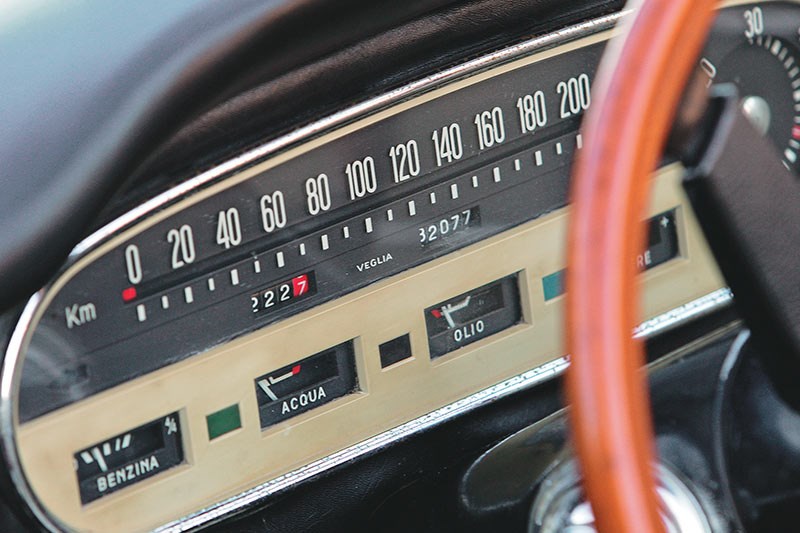 And so to the third car in our tasty Italian trio - Lancia Flavia Vignale Spider
First published in Unique Cars issue #264, Aug/Sep 2006
Lancia Flavia Vignale Spider
Harry Heuchan bought his 1962 Lancia Flavia Vignale Spider over 20 years ago. "I saw it in the street at a car wholesalers and thought, 'I've got to have that'," he recalls.
He was familiar with the model as his family had imported several rare Lancia and Maserati models in the 1960s, though he'd never had one himself. He took the plunge there and then and says he was a bit nervous driving the car home.
It had been partially restored when he bought the car. "I had to have all the chromework done and had a new hood made," he says. "The Vignale badges were missing and I managed to locate a set from the Vignale family in Italy."
| Read next: 1974 Lancia Fulvia 1.3S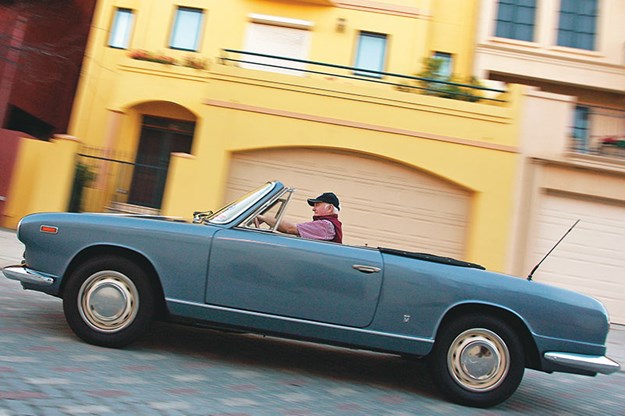 Classic uncluttered Vignale lines are apparent from any angle
The front of the car features the classic Lancia grille and the sides are quite smooth and unadorned. Inside, it's a very comfortable four-seater, with probably the longest gearstick a car's had in the past 45 years.
Vignale was begun immediately post-war in Turin by Alfredo Vignale who'd previously worked with Stabilimenti Farina (run by the brother of Pininfarina). After beginning like so many others with Fiat-based cars, the company quickly began taking orders for Ferrari, Maserati and other exotics.
| Read next: Lancia Aurelia GT review
By the 1960s Vignale was making a broad range of models, many still based on everyday Fiats, but also building all the different Maserati models. They would also be the designers of Jensen's famous Interceptor.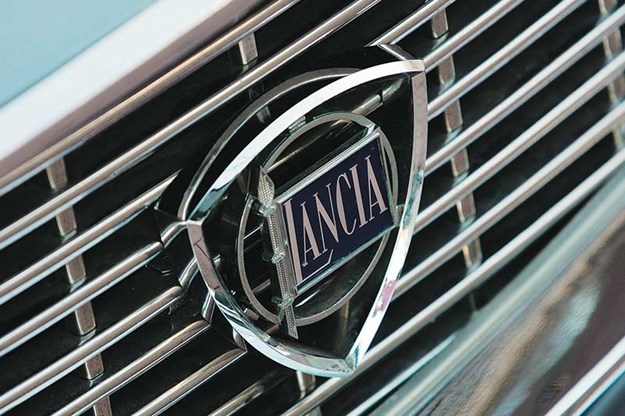 When Lancia released its new advanced Flavia series, they built the awkward-looking sedan model itself and farmed out the other derivatives. While Pininfarina built the coupe, Vignale got the job of the convertible.
While the mechanicals and some hardware were shared, the body style was unique. Clothed completely in aluminium, performance was improved over the heavier sedan, but with just 1500cc in the early model, it wasn't its strong point anyway.
| Read next: Lancia Stratos review
But the Flavia was front-wheel drive, with a low-mounted flat-four engine and disc brakes all-round. It was an expensive car in any version – the sedan cost more than a Jaguar E-Type – and while the convertible was offered in Australia, very few were delivered. This 1962 example was from the first year of production.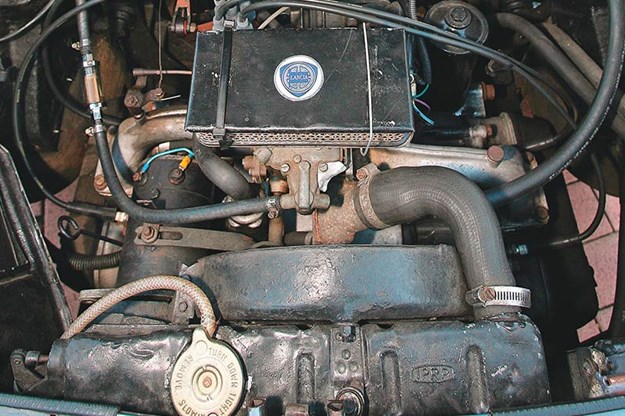 Equipped initially with a 1.5-litre engine performance wasn't Spider's strong point
By the 1970s the writing was on the wall for coachbuilders. The last few in most countries had been absorbed by car makers and the majority of them in Italy were really struggling unless they had strong arrangements with big manufacturers.
Vignale were purchased by Alessandro De Tomaso who also bought Ghia. Three days after the sale, Alfredo Vignale was killed in a car accident. The De Tomaso Pantera was built in the Vignale factory, and ultimately the name along with Ghia was sold to Ford.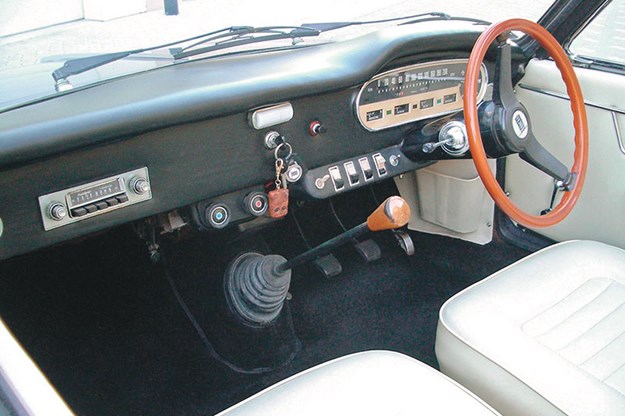 Luxurious interior comes complete with lengthy gearstick
Pininfarina still flourishes, with 2700 employees, as a part of the giant Fiat group. All Ferraris are Pininfarina designs. The company also builds specialist models for Alfa Romeo, Mitsubishi, Volvo and Ford in Italy and conducts design work for other makers.
Zagato still exists as an independent company, making special runs of Alfa Romeos, Lancias and Aston Martins in recent years.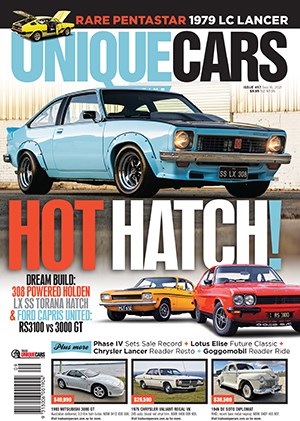 Subscribe to Unique Cars Magazine and save up to 42%
Australia's classic and muscle car bible. With stunning features, advice, market intelligence and hundreds of cars for sale.
Subscribe