1923 Lancia Lambda
---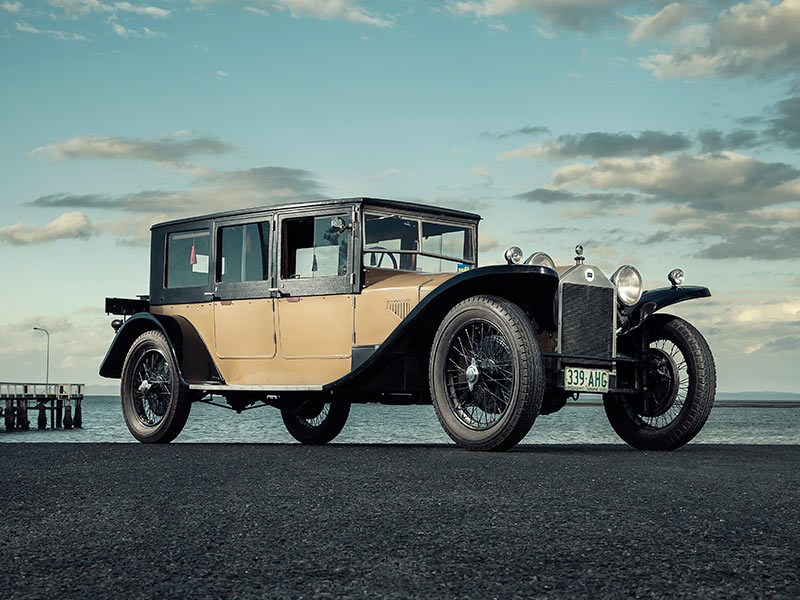 1923 Lancia Lambda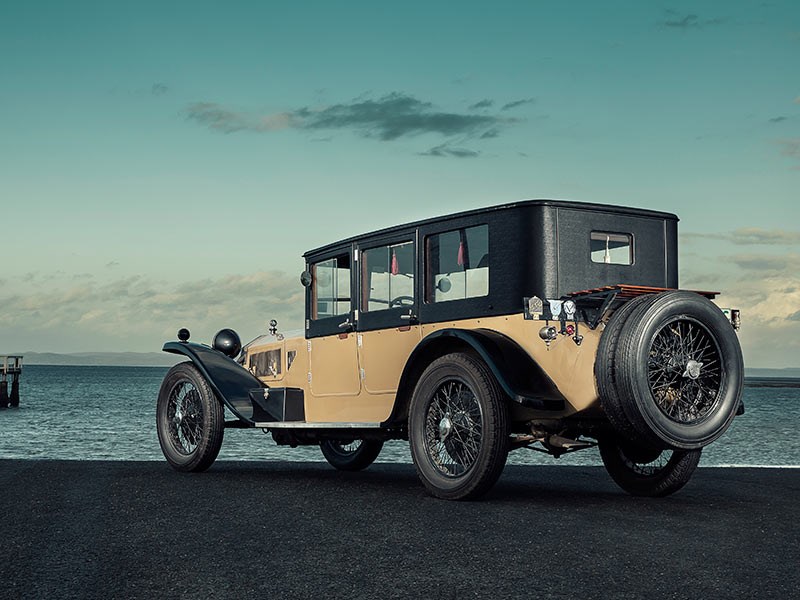 1923 Lancia Lambda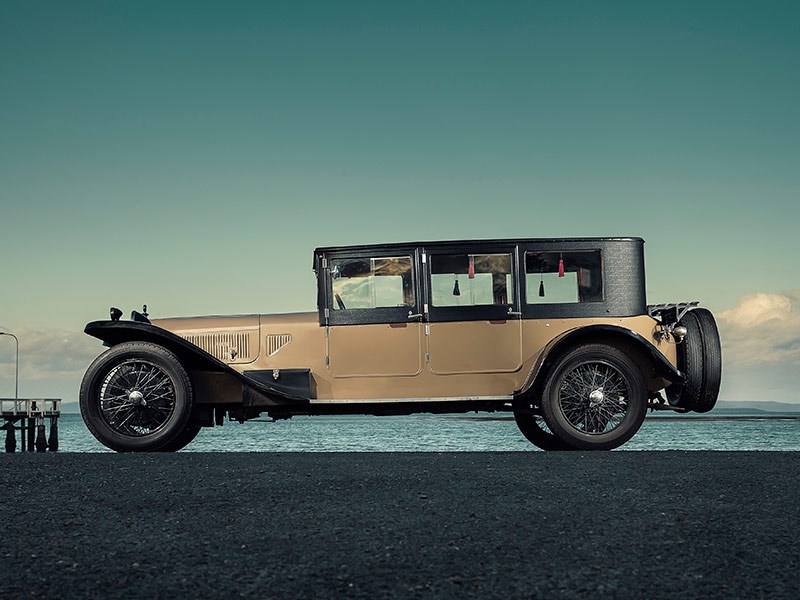 1923 Lancia Lambda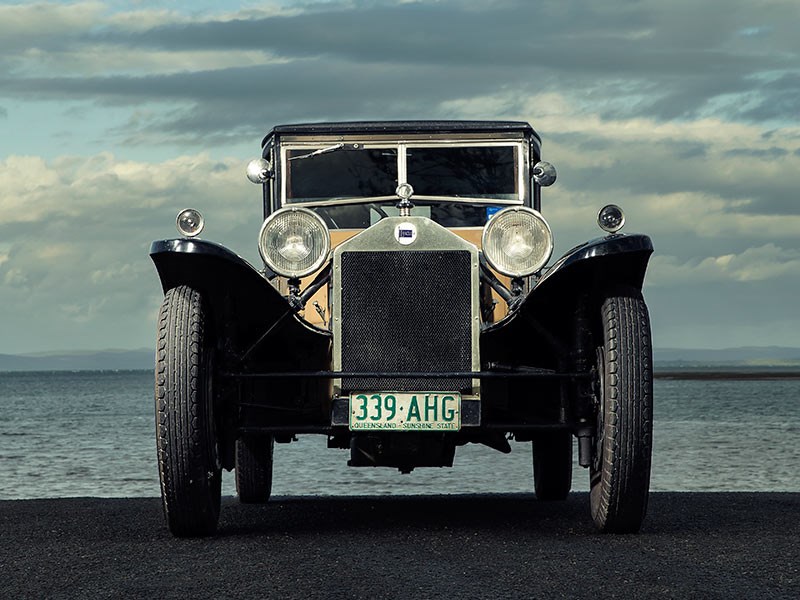 1923 Lancia Lambda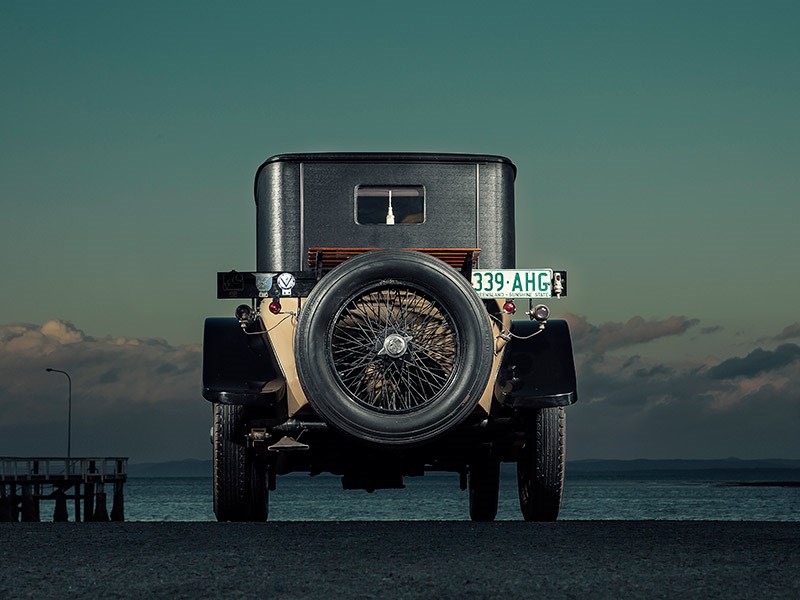 1923 Lancia Lambda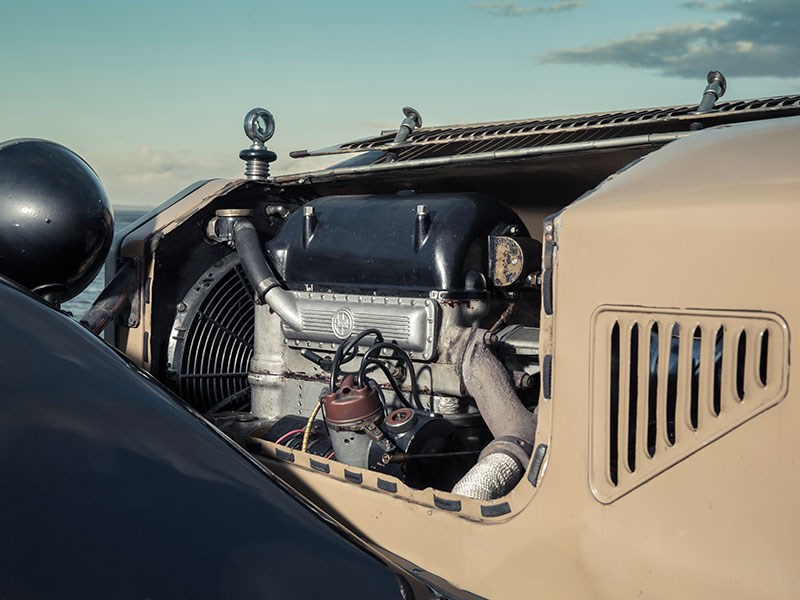 1923 Lancia Lambda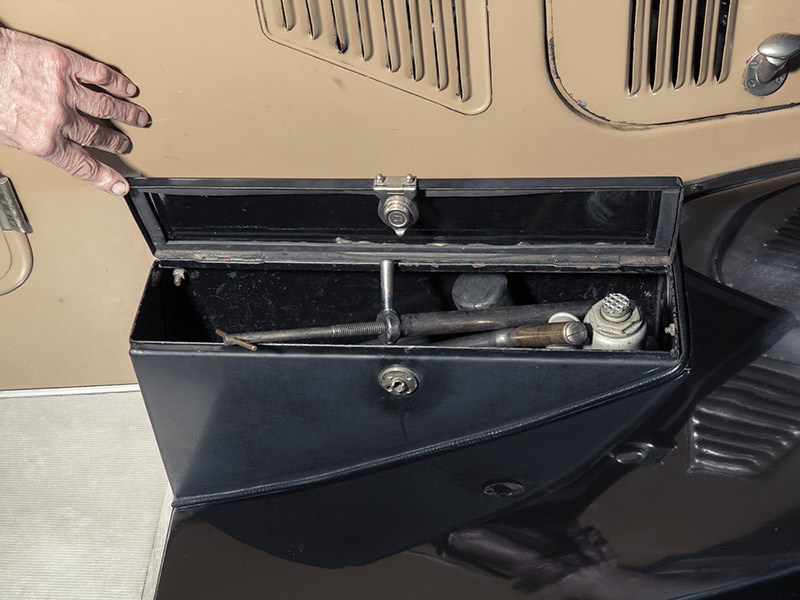 1923 Lancia Lambda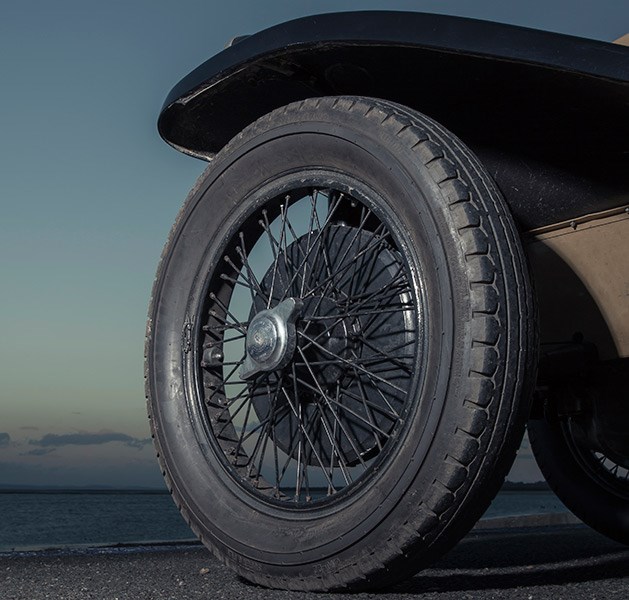 1923 Lancia Lambda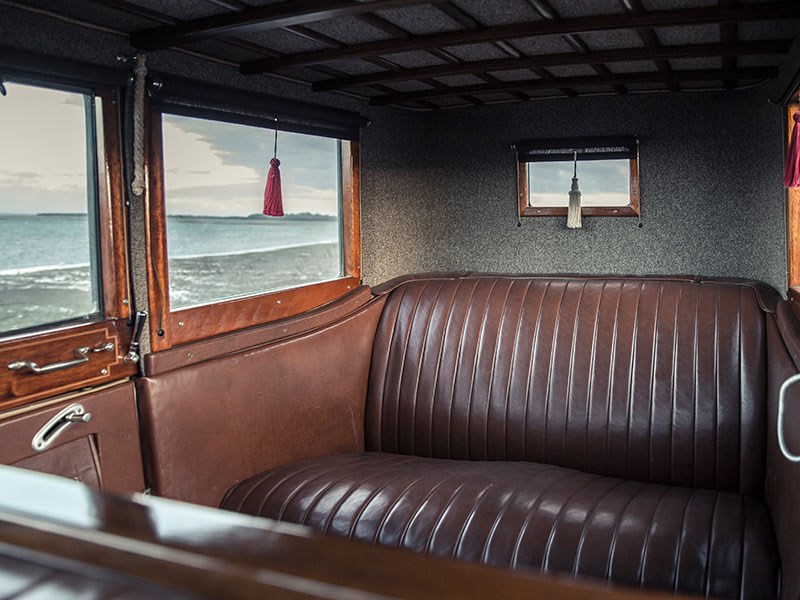 1923 Lancia Lambda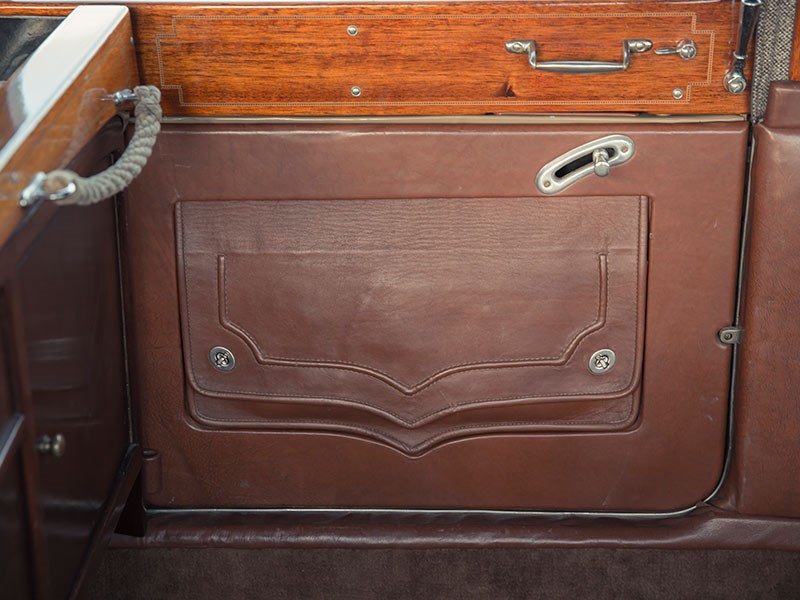 1923 Lancia Lambda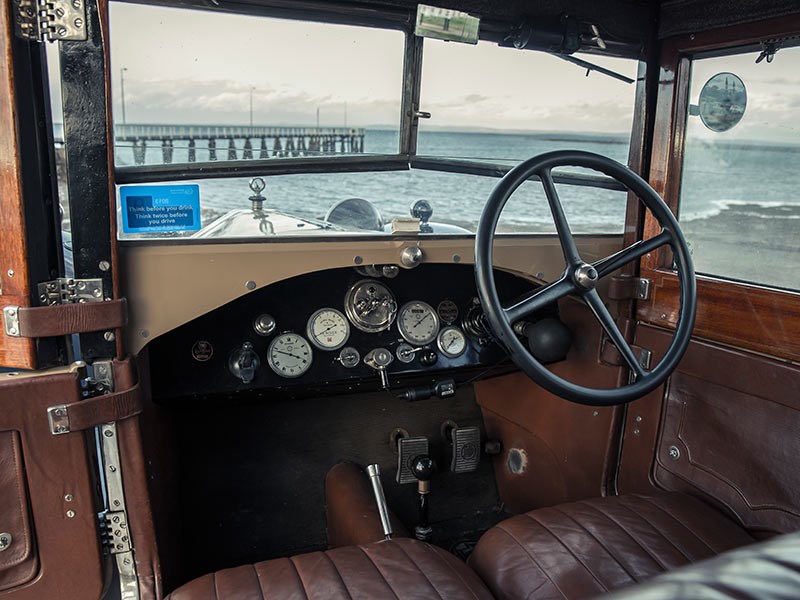 1923 Lancia Lambda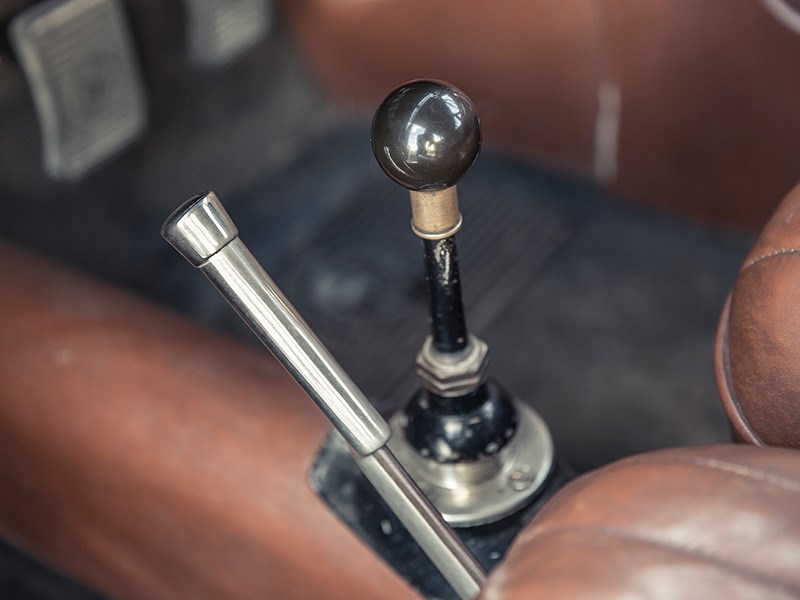 1923 Lancia Lambda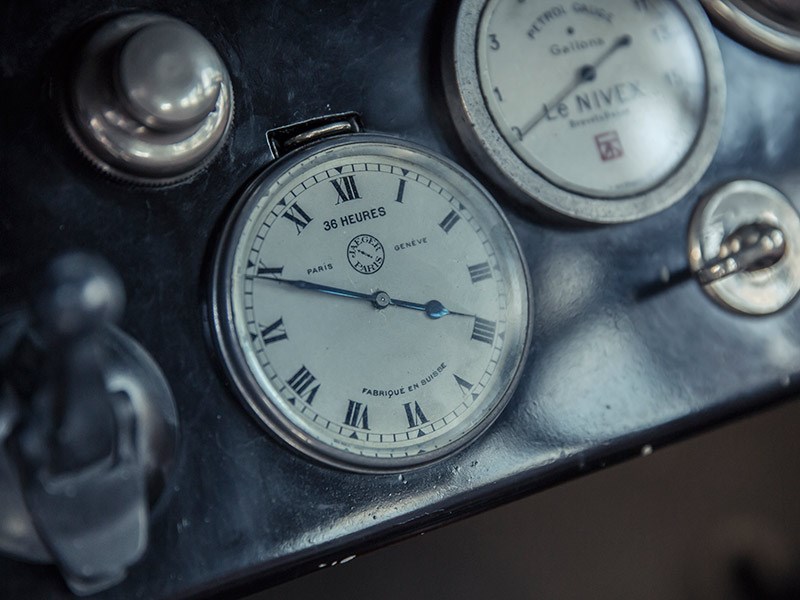 1923 Lancia Lambda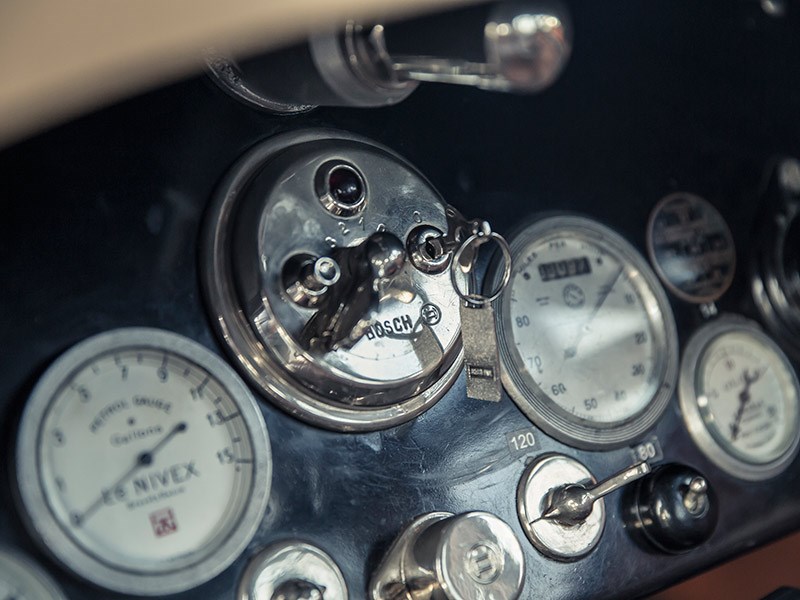 1923 Lancia Lambda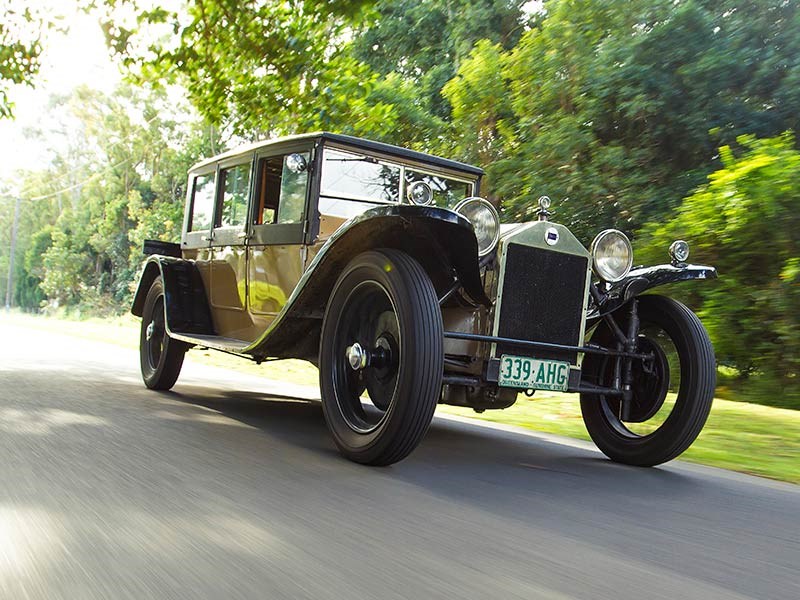 1923 Lancia Lambda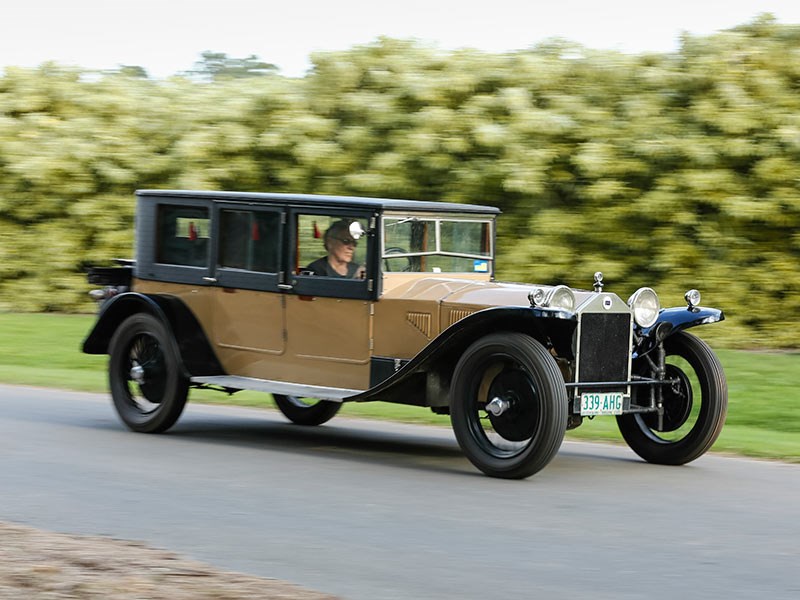 1923 Lancia Lambda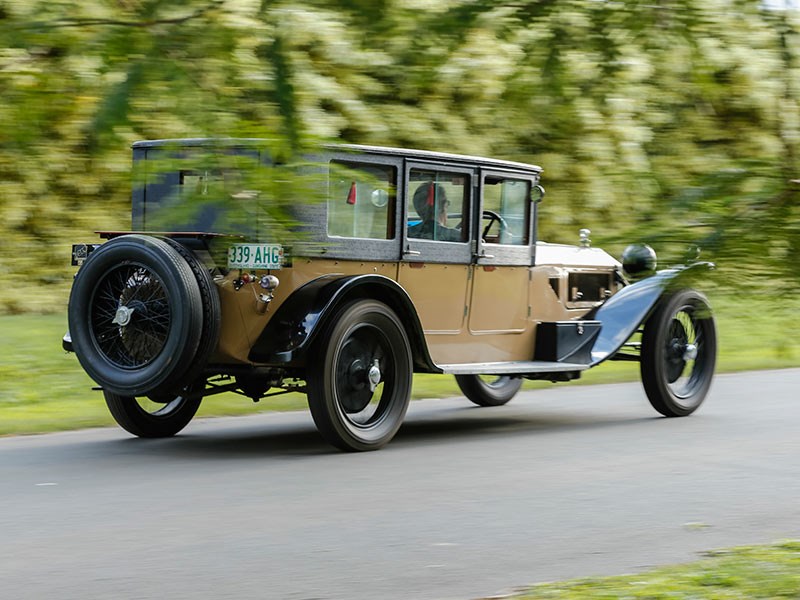 1923 Lancia Lambda

Lancia's wonderful competition principles aren't hard to find in the sleek and sophisticated Lambda...
1923 Lancia Lambda
THE LOW-BUILT LANCIA
In the interwar years Lancia and Citroën were Europe's most innovative automotive manufacturers. But as famous as cars like the Traction Avant, and later models such as the Deux Chevaux and DS are, there was a more profound diversity of engineering innovation at Lancia from its 1906 inception to its takeover by Fiat in 1969.
Lancia was a pioneer in monocoque construction, independent front suspension, narrow-angle V-configured engines, transaxles and the GT coupe. As well it was – like Citroën – early with four-wheel disc brakes. During those long pre-Fiat decades Lancias used V8, V6, V4, and horizontally opposed four-cylinder engines. So the dual overhead camshaft in-line Fiat four used in the 1972 Lancia Beta was doubtless seen by purists as anti-climactic, along with almost everything else about the rust-prone Beta!
Both Andre Citroën and Vincenzo Lancia were engineers and for decades engineering remained a priority over finance and marketing at both companies. But unlike Citroën, Lancia had a passion for racing and his cars soon reflected it.
Vincenzo Lancia had been a professional racing driver at FIAT for six years before founding his eponymous company. He had joined FIAT when it opened its doors in 1899 and was soon recruited to the racing team, where he was often the quickest.
Although the first Lancia car was not especially fast, its design reflected lessons learnt in racing. This 12-18 horsepower model was notably light and powered by an engine that could spin to 1800rpm when most engines could barely achieve 1200.
Just one year before showing his Lambda at the Paris Salon in October 1922, Vincenzo Lancia introduced the V8-powered Trikappa. He had experimented with a V12 but deemed it too extravagant for the times, when World War I was a painful recent memory. The 4.6-litre V8 delivered 98 brake horsepower at 2500rpm and could power an open chassis car to 130 km/h. But it was too much for the two-wheel brakes to cope with and the third series Trikappa of 1924 was equipped with the same four-wheel braking system as the new Lambda.
The Lambda set a template for Lancia brand values which continued undiluted at least until the Fiat takeover of 1969. It was advertised as 'The Low-Built Lancia'. Light weight, advanced engineering features including independent front suspension and four-wheel brakes, and an ability to cruise at high speed with great comfort over long distances made the Lambda the most advanced car in the world. So a 1927 British advertisement proclaiming it to be 'the Best Medium Powered Car in the World' damns it with faint praise. Independent front suspension via Lancia's patented coil springs and hydraulic dampers in vertical pillars combined with an ultra-low centre of gravity (as well as the stiffness imparted by the monocoque) to endow the Lambda with unmatched dynamics. Another and more convincing British advertisement was headlined 'you can always tell a Lancia' and depicted a Lambda curved like a corner. 'A GIRL,' the copywriter declares, 'could drive such a car 300 miles in a day and be ready for dancing at the end of it.'
An extremely rigid monocoque hull was the major single factor in the Lambda's brilliant roadability. The monocoque included the rear luggage compartment and was strengthened by other panels including the scuttle, transmission tunnel and the seat mountings. The doors became stressed members of this special club.
Although it is sometimes credited as being the world's first monocoque car, that honour goes to a 1912 Lagonda but certainly it was the first to be produced in large quantity, with 12,998 Lambdas being produced in nine series from 1923 to 1931. Andre Citroën's Traction Avant arrived three years after the Lambda had departed.
Throughout its life the Lambda received constant updating. Its overhead camshaft V4 started out as a 2120cc unit developing 49 brake horsepower at 3250rpm and drove through a three-speed gearbox. An additional transmission ratio arrived in the fifth series of 1925. The sixth series got a longer monocoque and the seventh a larger engine (2370cc and 59bhp at 3650rpm). The next iteration had 2570cc and 69 bhp at 3500rpm.
Lancia initially offered the Lambda only as a factory-built open car known as the 'Torpedo'. The original Torpedo weighed 1320kg and had a maximum of 115km/h. Mass was well contained and in 1931 was still just 1350 for a short Torpedo, 1420 for a 'normal' Torpedo and 1550 for a Weymann saloon.
Jak Guyomar's concours winning car shown here may be described as a seventh series Lambda. While two seventh series cars were involved most componentry originally came from a Tipo 225 Weymann saloon while the rest came from a Tipo 225 Torpedo.
A euphemistically termed 'removable' hardtop – the ballon smontabile – converted a Torpedo into a sedan with sliding windows and roof lining. Removal required at least three people and even more hours so that in many cases this performance only occurred once! (And where would you store such an object during the warmer months?) The ballon on Jak's car was recreated by him from parts that he had acquired. The restoration was completed in 1988. His first rally was in the 1990 Lancia Club Wintersun Rally where it was awarded Best Car Outright.
Although the Lambda is unquestionably the most celebrated Lancia, many others achieved classic status while they were still current. Designed by Vittorio Jano and based on the Aurelia sedan, the B20 GT Coupe went through six series' from 1951 to 1958. Reflecting its sedan beginnings the early cars incongruously used a column gearshift for their four-speed gearbox but the popular Nardi conversion added a floorshift as well as tweaks for the 2.0-litre V6 engine.
This was the world's first car to be widely referred to as a 'GT' and discerning customers included Juan Manuel Fangio, Mike Hawthorne and Prince Rainier of Monaco (who specified the Nardi conversion).
Italy must have seemed even further from Australia in 1960. The XK Falcon joined the FB Holden in our local motoring mainstream. Left-field were the Morris 850 and Volkswagen. New in Italy for the coming decade was Dr Antonio Fessa's Lancia Flavia. Fessa had supervised Dante Giacosa on the 1936 Topolino where he would have preferred the more expensive choice of front drive. At Lancia he got his way. The Flavia had a 1.5-litre horizontally opposed four-cylinder engine producing a generous 78 horsepower. It had four-wheel disc brakes and seating for six. Synchromesh was applied to all four gears where the Aussie cars had three-speed transmissions with no synchro on first. The top speed was about 148km/h to the Holden's pathetic 130. Production ceased in 1974.
The Fulvia which was produced in numerous guises from 1963 to 1976 was another brilliant design from Fessa. As the Aurelia Berlina morphed in to the gorgeous B20 GT, so did the Fulvia sedan provide the basis for the HF Coupes. In 1.3-litre guise an HF came second in the 1967 Monte Carlo Rally, 13 seconds behind the winning Cooper S. The second series 1.6 HF of 1970 was offered without bumpers, window trims and other such flim-flam for those who couldn't wait to take to the track. The Sport variants with their special Zagato body were beautiful but arguably less so than the delicate and superbly proportioned standard HF Coupe.
Fiat ownership has seen a steady decline in Lancia's brand value. The 1984 Thema (which shared elements of its design with the Fiat Croma, Alfa Romeo 164 and Saab 9000) was pretty impressive, especially when equipped with a Ferrari V8 and sold as the Thema 8.32. But the idea of the current Chrysler 300 – not a bad car but insistently American – being rebadged as a Lancia Thema makes BMC's efforts look almost honourable.
One satisfying irony is that the 4.0-litre V8 Dilambda was sold in the US as the Lancia Eight from 1929 to compete with Cadillac, Packard, Stutz and Duesenberg. It was assembled by Lancia Motors of America in Poughkeepsie, New York.
IT'S MINE: CHARLES' LAMBDA
'My Lambda is a seventh series long wheelbase chassis built in February 1927. It may have been sold new by Shields in Melbourne because it does not appear in the Sydney sales records.
The earliest history we have is that it was used by filmmaker Charles Chauvel as a camera platform for the shooting of The Sons of Matthew in Toowoomba during 1947.
After that it was basically left to rot until being rescued in 1965. I bought it in May 1980 from John Chippindall.
It had previously been owned by the Aker family who still had the remains of another seventh series long wheelbase and I bought this for parts.
John Aker had found this wreck in 1959. He did some research and discovered that it had been bought by Rob and Brian Fechner of Brisbane in 1953 for £115. It became their first race car.
Now I had the remains of a second car I got going on the rebuild. I did all the panel work, painting and mechanical restoration.
Since 1988 I have used the Lambda as my everyday transport come rain, hail or shine. I have driven it between Brisbane and the Gold Coast on a daily basis covering well over 50,000 miles. And the original engine is still in the car.'
SPECIFICATIONS
1923 Lancia Lambda
Engine: 2120cc V4, SOHC
Power: 36kW@3250rpm
Weight: 861kg/1320 (torpedo) suspension Sliding-pillar, transverse leaf spring (fr) Solid axle, parallel elliptical leaf sprinolid axle (r)
Gearbox: 4-speed manual
Brakes: drums/drums
Unique Cars magazine Value Guides
Sell your car for free right here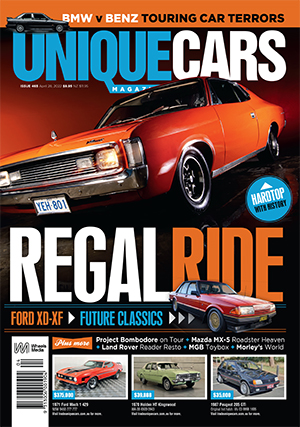 SUBSCRIBE TO UNIQUE CARS MAGAZINE
Get your monthly fix of news, reviews and stories on the greatest cars and minds in the automotive world.
Subscribe