Lancia Aurelia GT: Past blast
---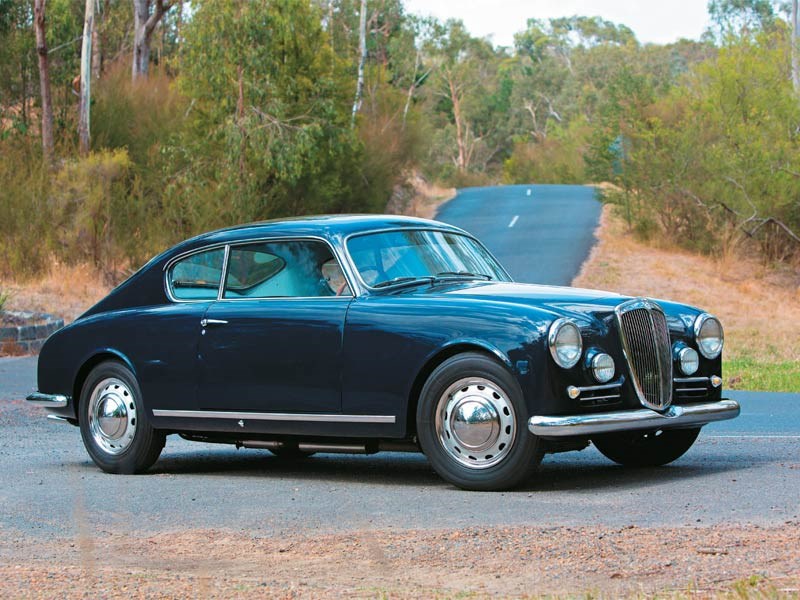 Lancia Aurelia GT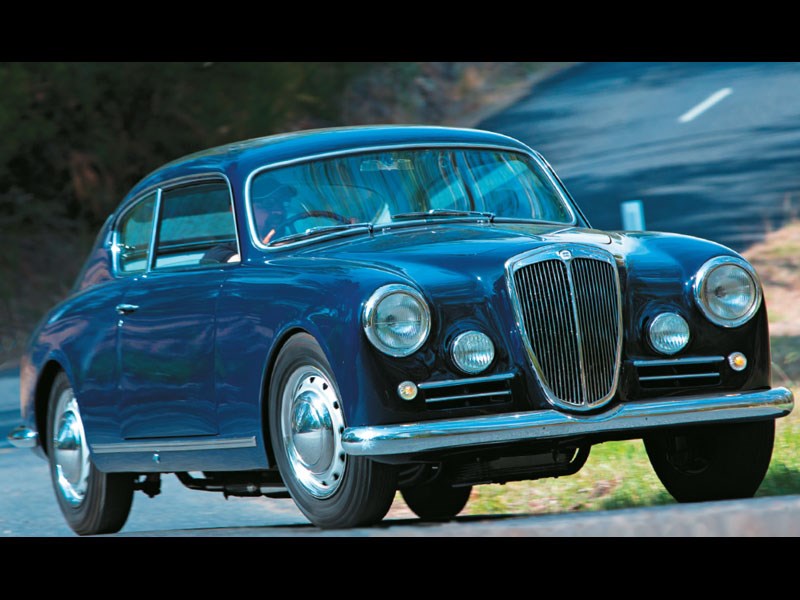 Lancia Aurelia GT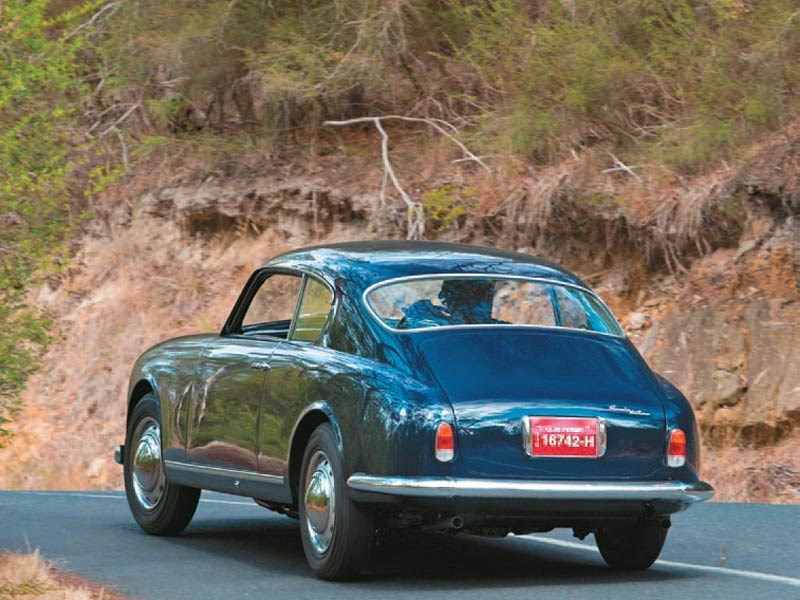 Lancia Aurelia GT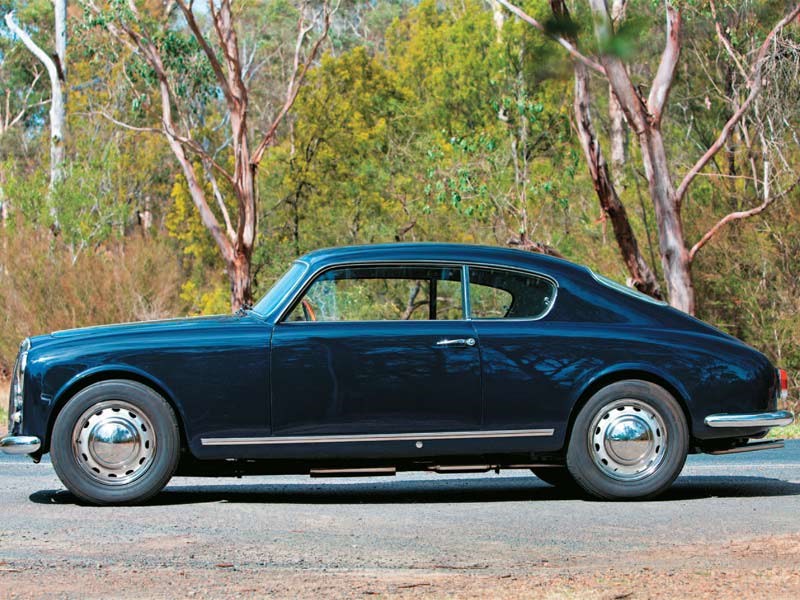 Lancia Aurelia GT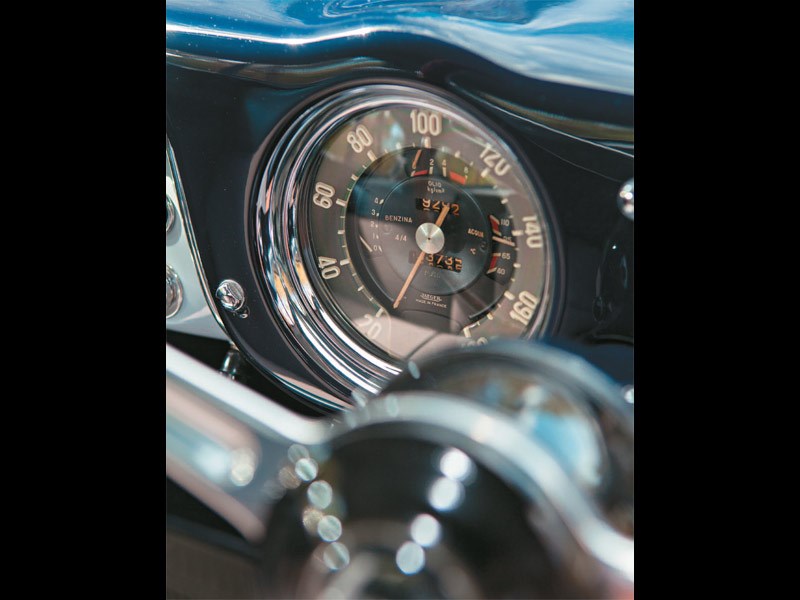 Lancia Aurelia GT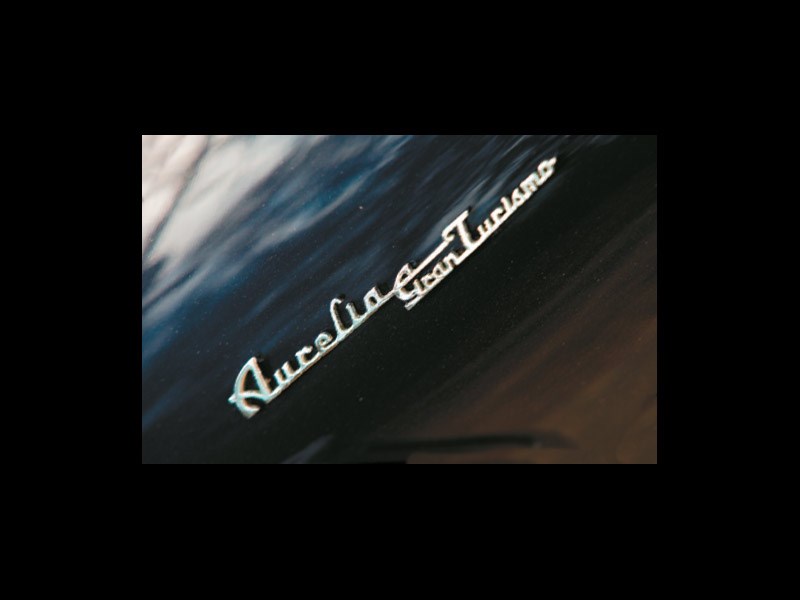 Lancia Aurelia GT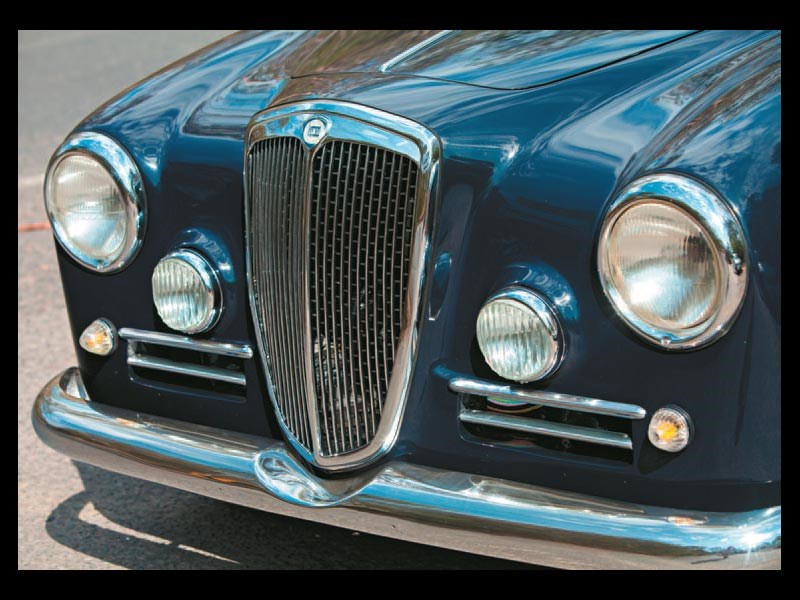 Lancia Aurelia GT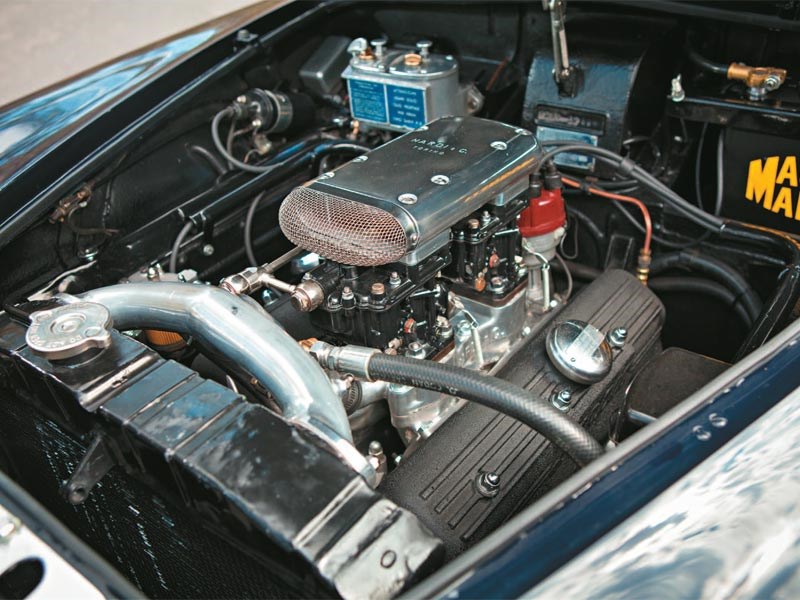 Lancia Aurelia GT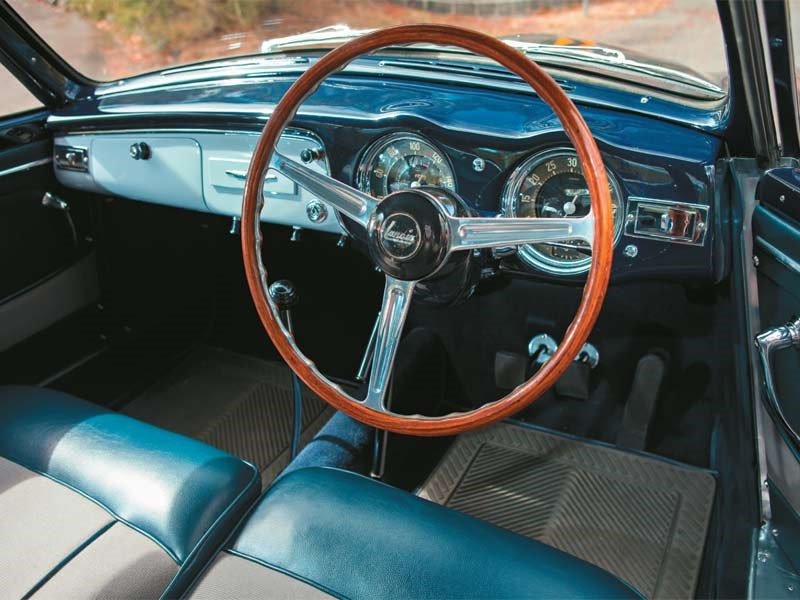 Lancia Aurelia GT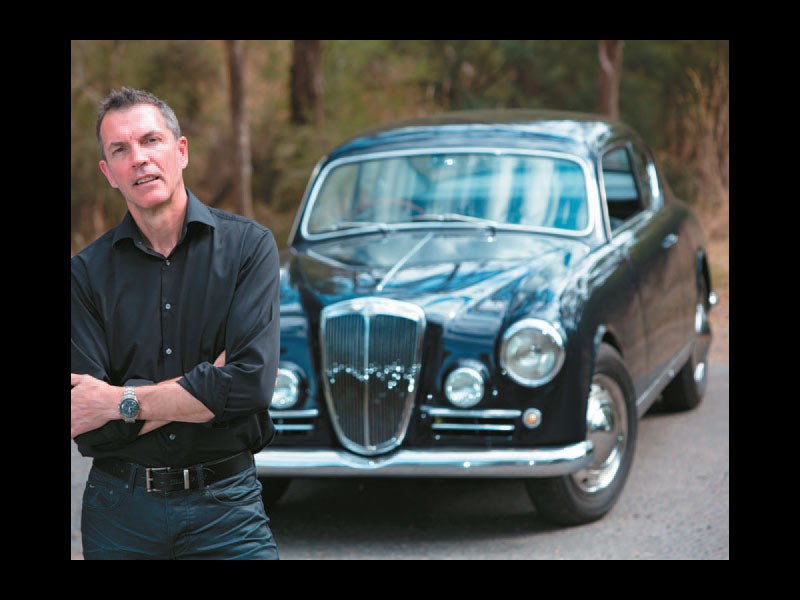 Lancia Aurelia GT

With a similar price tag to a Ferrari when new, this understated Italian has an air of grace and sophistication...
LANCIA AURELIA GT
You can be forgiven for not knowing what this car is: It's a Lancia Aurelia GT. In the 1970s, before Mazda and BMW, my family had a small business with Fiat and Lancia so I've had an awareness of these and seen a couple of resto projects over the years. And yes, I know about the reputation for rust! So the ones I'm interested in are the earlier ones, such as Fulvias and this one from the 1950s.
This is a beautiful classic, just gorgeous, and it came to us through Historic & Vintage Restorations who have helped us with some of the cars you've seen in Past Blast. Believe it or not, these Lancias were as expensive as Ferraris and built with the same dedication and esteem. Unlike Ferraris, however, they weren't sports cars but more of a grand tourer and very low-volume. When you see (and drive!) this car, you understand why – even if Lancia doesn't enjoy Ferrari's brand mystique and legions of fans from all walks of life, from school kids to captains of industry.
I can imagine the typical Aurelia buyer in the 1950s – well-to-do car enthusiasts who enjoyed holidays in their summer houses on the Italian coast ... and all those other clichés. But these owners would have shied away from the in-your-face ownership experience of the Ferrari, they would have been more reserved, more modest, but definitely well-moneyed.
Technically, like many expensive cars of its era, it was quite advanced and taking nothing from Ferrari, probably more advanced than it or Maserati.
It has an unusual all-wheel independent suspension system. Not only was allindependent suspension special in the '50s, but this one is technically interesting with a de Dion rear and a sliding-pillar front.
The engine is a stressed member of the chassis. OK, so that's not something you see too much of today, but using the engine as part of the chassis of the car was an advanced idea as it cuts down on weight and makes packaging of the suspension and other components within the body easier.
The engine is a 2.5-litre V6 with twin carbs on a beautiful little cast manifold. The gearbox is a transaxle installed at the rear of the car for better weight distribution – a technique that has only been recently adopted by V8 Supercars – so it's an advanced and interesting car. Keep in mind this was in the 1950s, about a quarter of a century before Holden and Ford began moving away from leaf springs, three-speed column shifts and pushrod engines!
Beauty is in the eye of the beholder, but I reckon this car has beautiful styling with lovely proportions. You open the door to a terrific set of front seats – I wouldn't call them GT seats but they're comfortable – and it has a lovely Nardi wooden steering wheel. This one has a special handbrake, too, and there's a story behind that: This car was imported to Australia in the 1950s and driven by Charlie Dean. At the time he was the boss of Repco and designed the cars that (F1 identity) Alan Jones's father, Stan, drove so there's a bit of an important heritage link there.
The handbrake is one that would be a lot easier to use in motorkhanas and the like – can you imagine this thing being thrown around in weekend motorsport?
Driving most 1950s cars is a real step back in time, but like a few other notable cars from that era, driving this Aurelia GT feels like driving something far more contemporary. It has an overall behaviour that is way ahead of its time.
The fellows at HVR say the steering is a 'worm and wheel' system so it's almost like a crown wheel and pinion working the steering. It works very well – it's direct, with no slop or play, and nicely weighted. Similarly, the gearbox: I've driven far younger cars, like some '80s Porsches, with far worse gearshifts – and this one is older, Italian, has the 'box at the bum of the car and a long rod to make it work!
The ride and handling are really well done. Forget anything about 'plush' like an American car – the ride is what I would describe as taut. But it's not so taut that you'd describe it as firm, and that translates to competent handling. Like I mentioned, it doesn't feel at all like a 1950s car like an FE Holden, a Vanguard or a Zephyr.
It goes okay, too. I drove this one around the Diamond Creek area in Victoria. There are some great winding roads out there to keep you entertained for hours, just like I was. Driving the Aurelia GT out of town, you don't get wannabes wanting to take you on at the lights as it's subtle and classy with its dark paint.
Really, this is a rock-star car. I'll happily add this car to the long list of unique cars that I've driven and that I'd love to own!

SPECIFICATIONS
1956 Lancia Aurelia GT
Engine: 2451cc V6, OHV, 12v
Power: 88kW @ 5300rpm
Torque: 172Nm @ 3500rpm
Weight: 1150kg
Gearbox: 4-speed manual
Wheels: 16-inch steel
Brakes: disc (f), drum (r)
0-100Km/h: 13.8sec (estimated)
Top speed: 185km/h (claimed)
Value: $100,000
*****

More reviews:
> 1966 Lancia Flaminia GTL 3C coupe review here
> 1938 Lancia Astura Farina Cabriolet review here

Search used: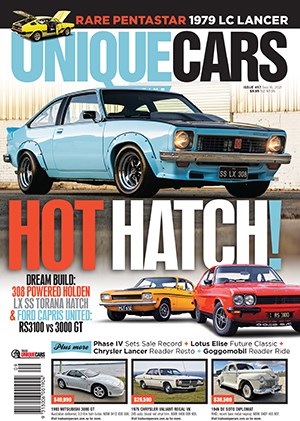 Subscribe to Unique Cars Magazine and save up to 42%
Australia's classic and muscle car bible. With stunning features, advice, market intelligence and hundreds of cars for sale.
Subscribe