1967 Jaguar E-Type I - Reader Resto
---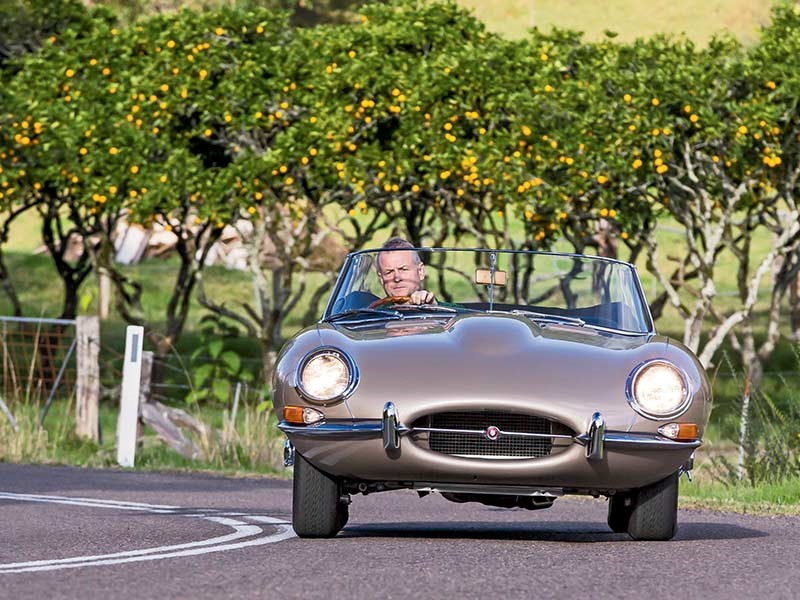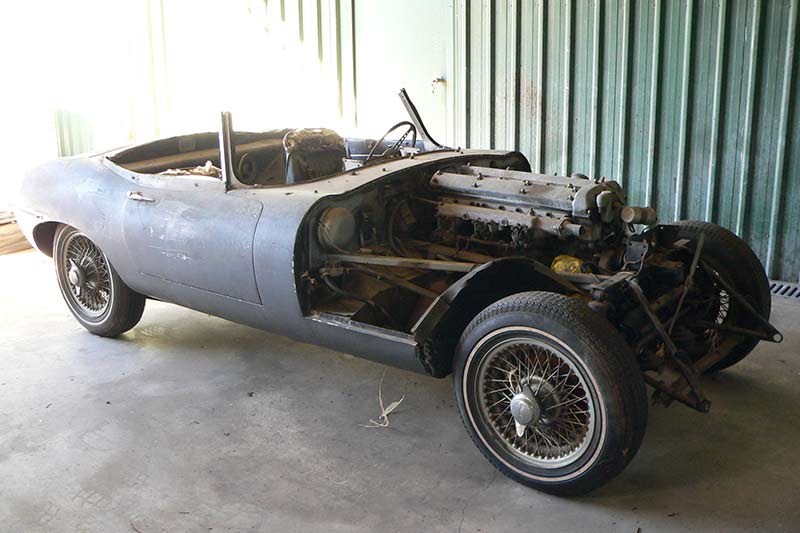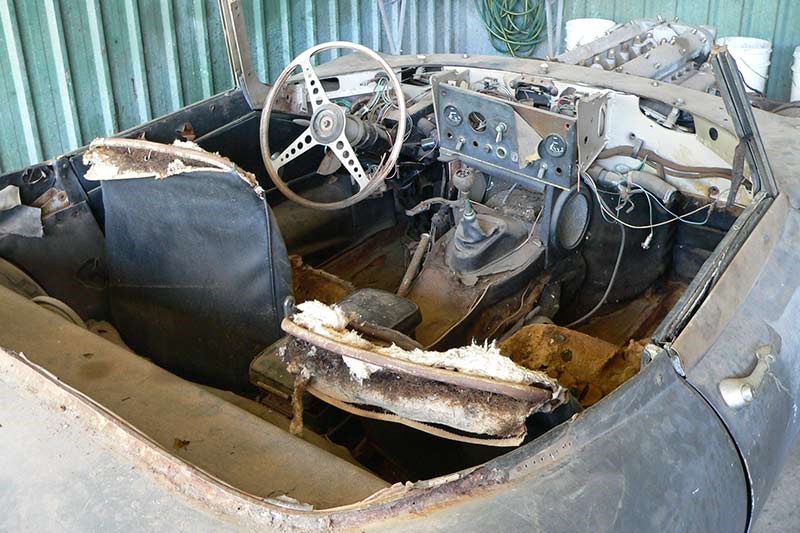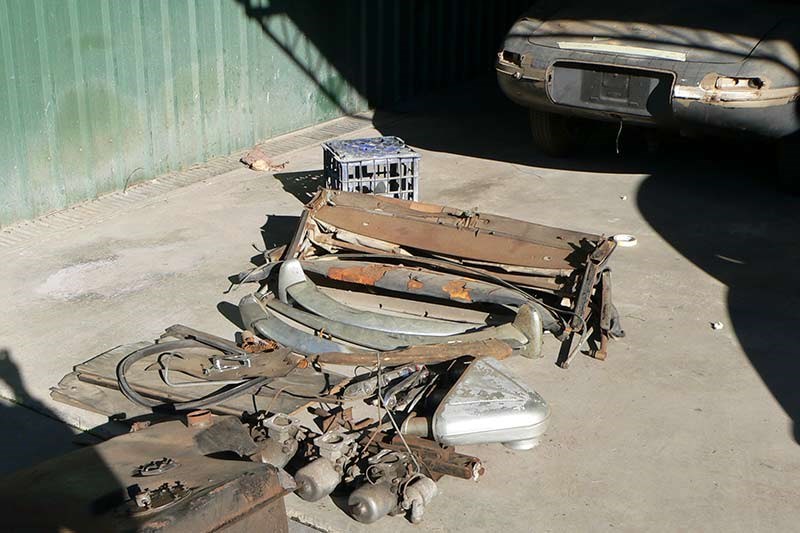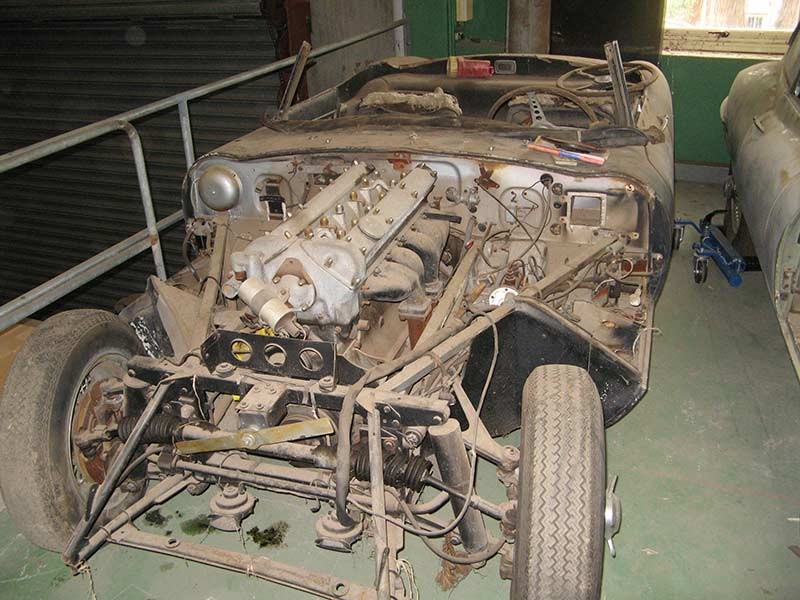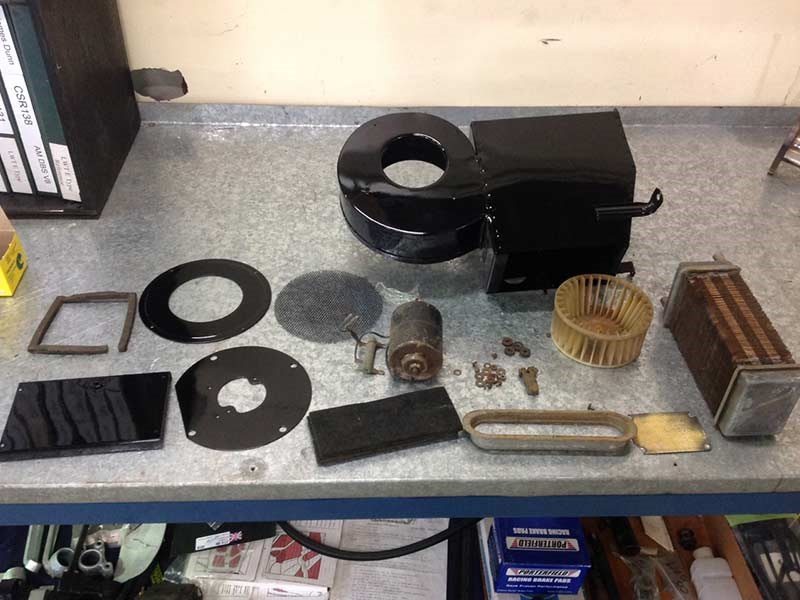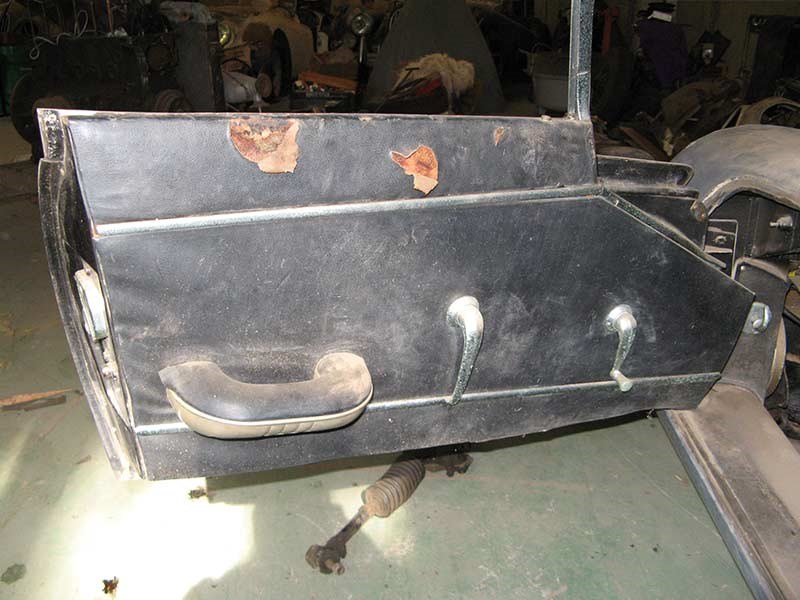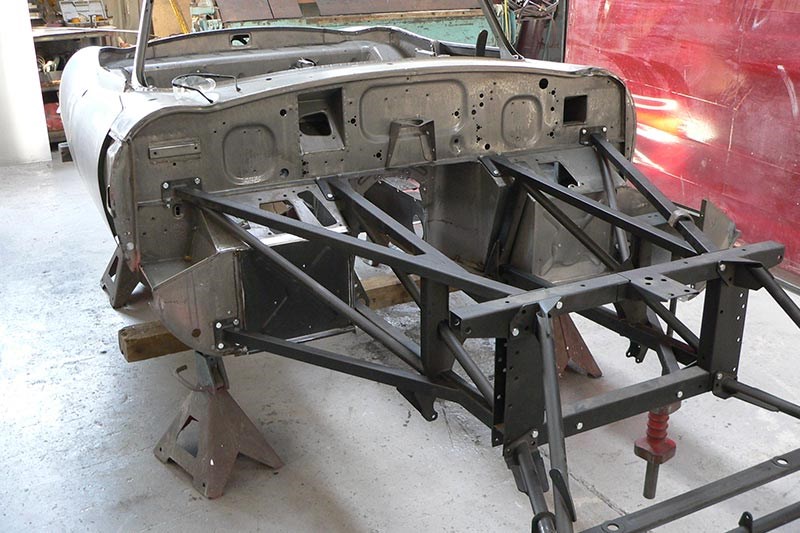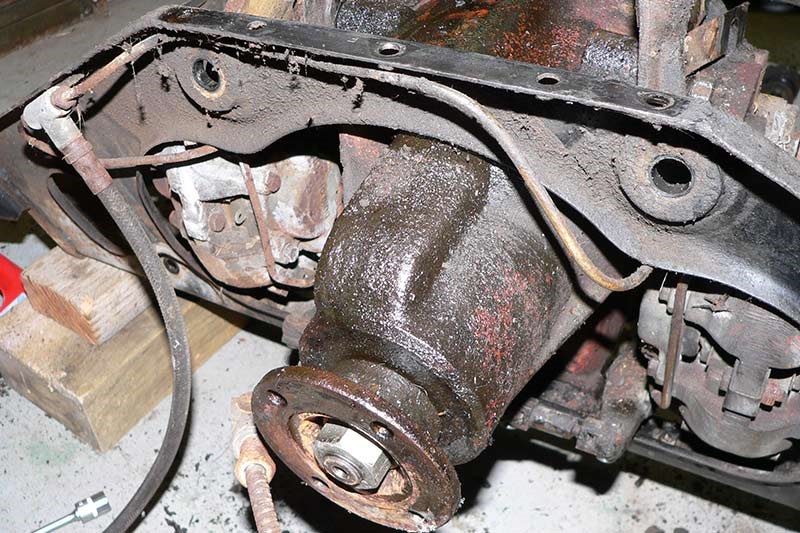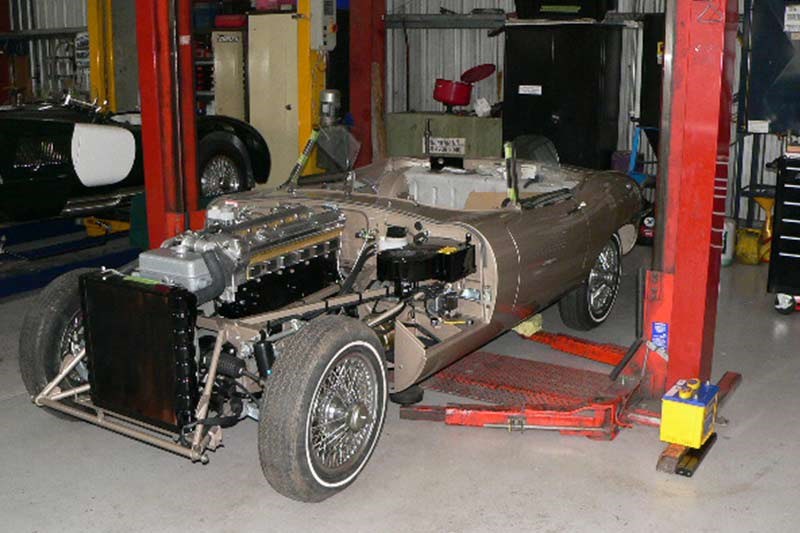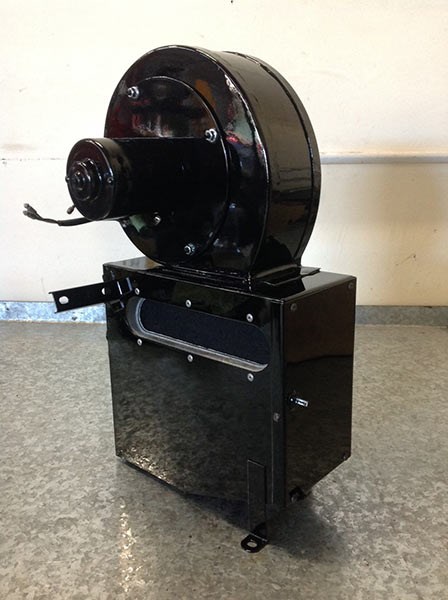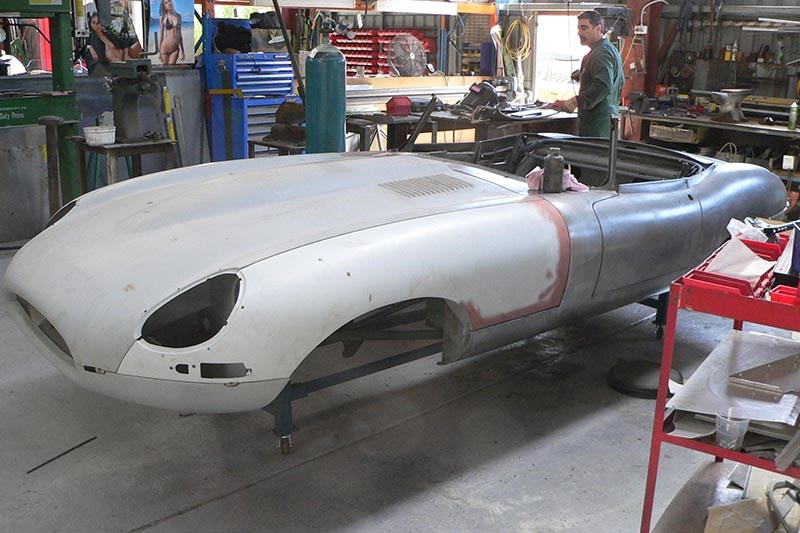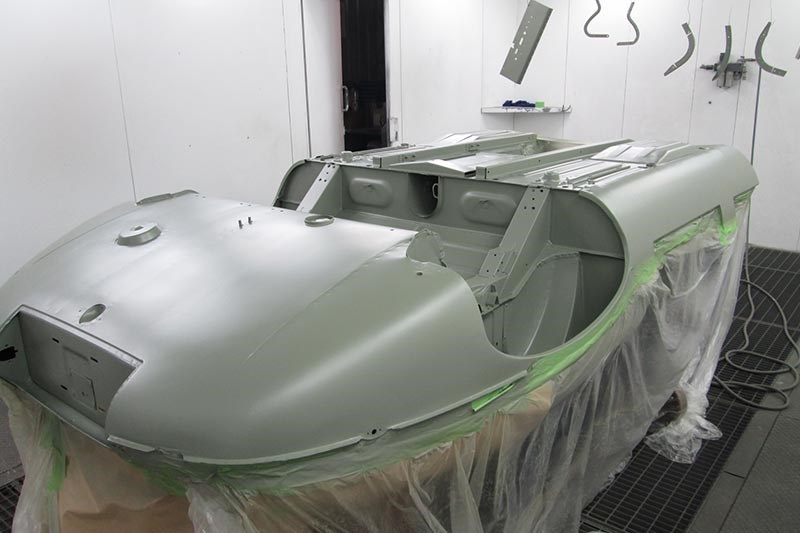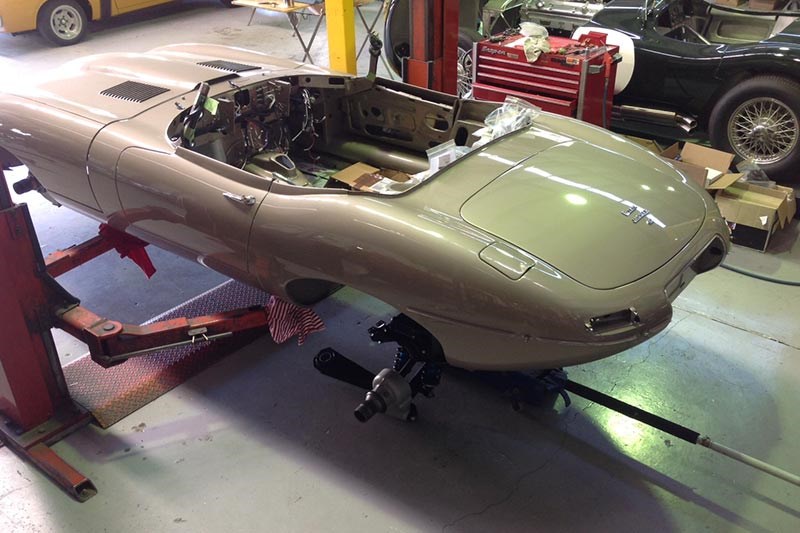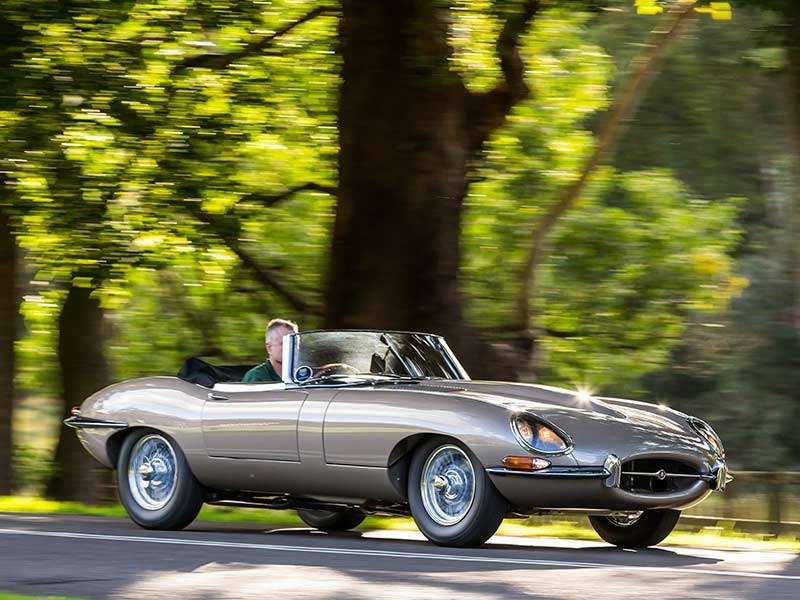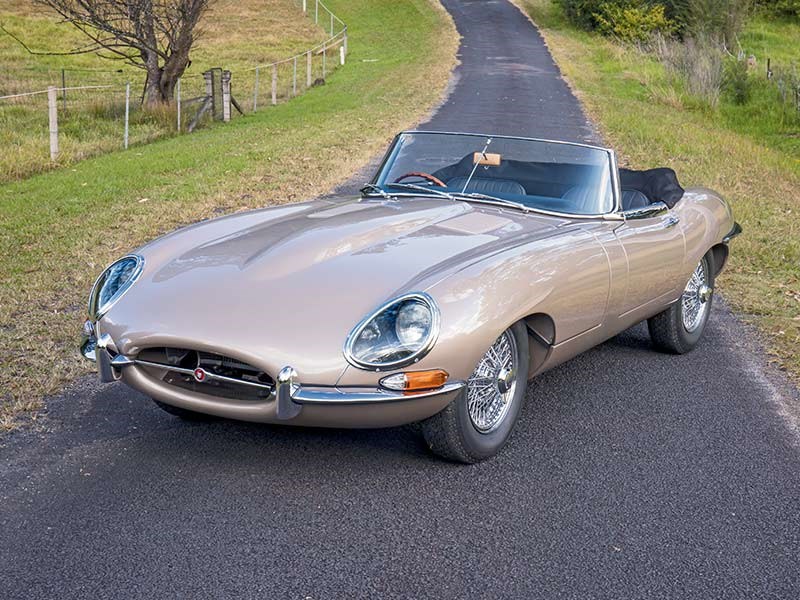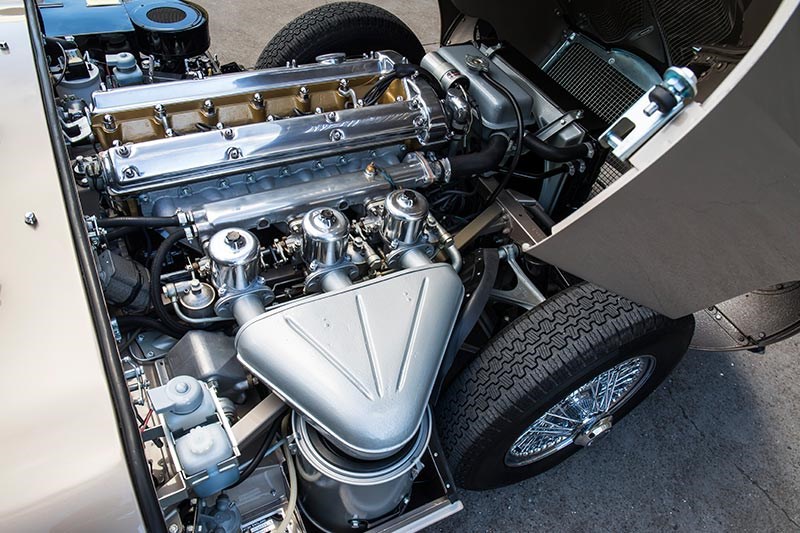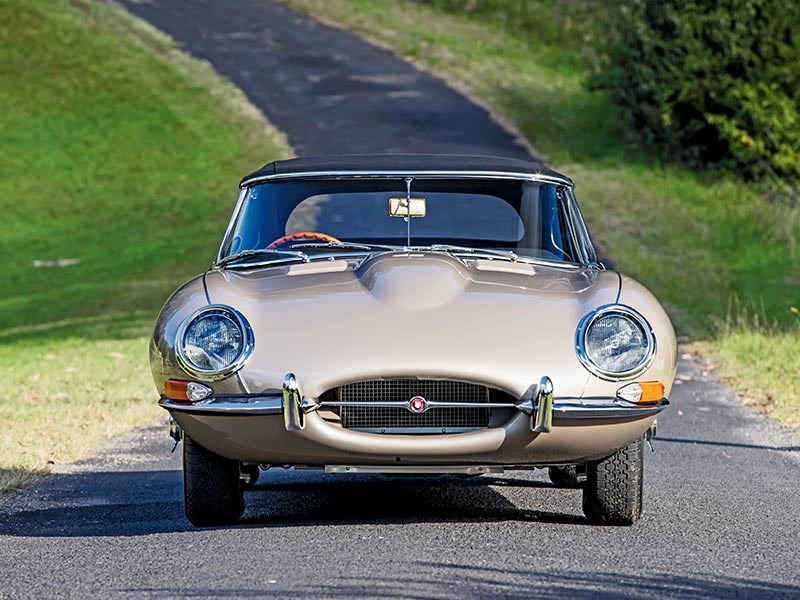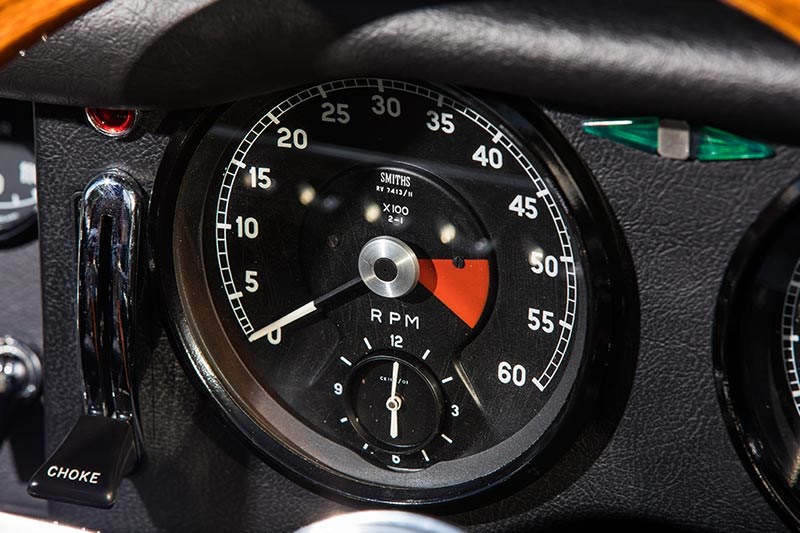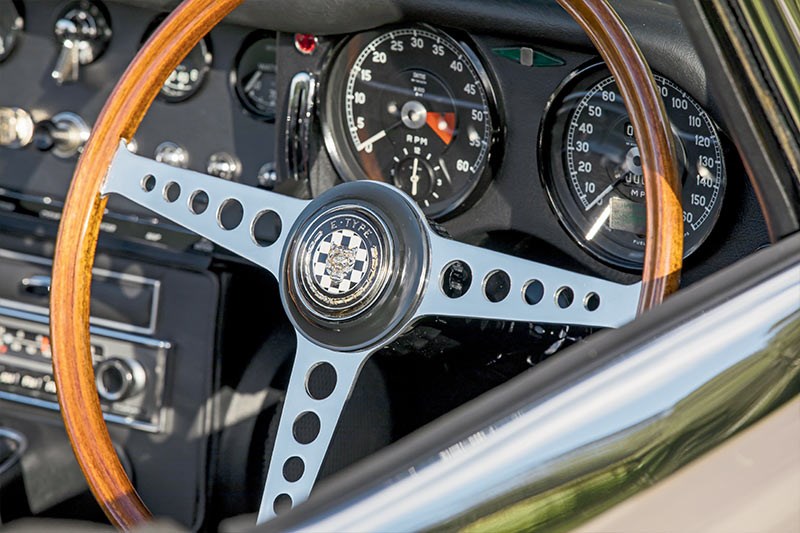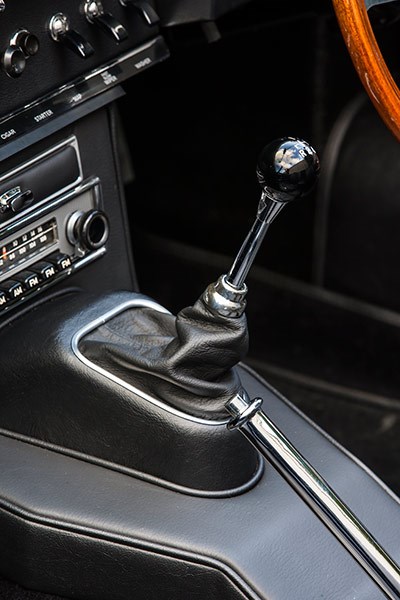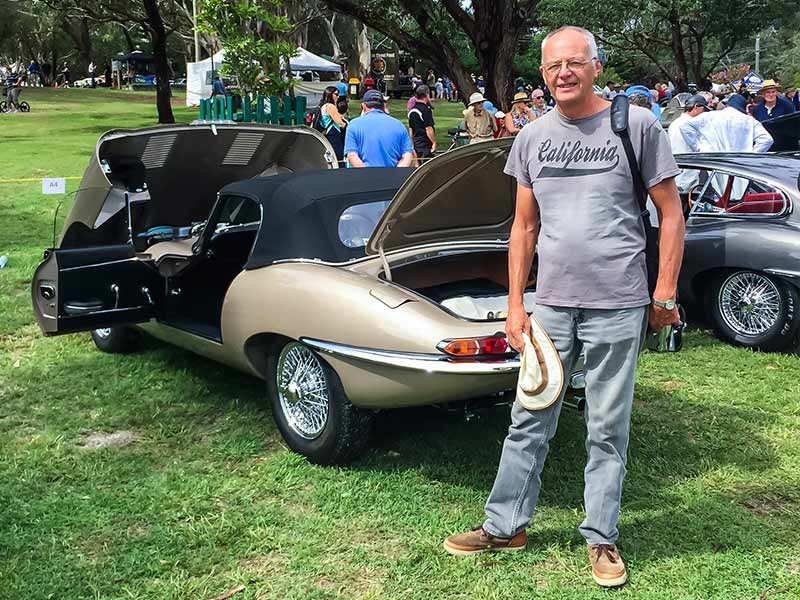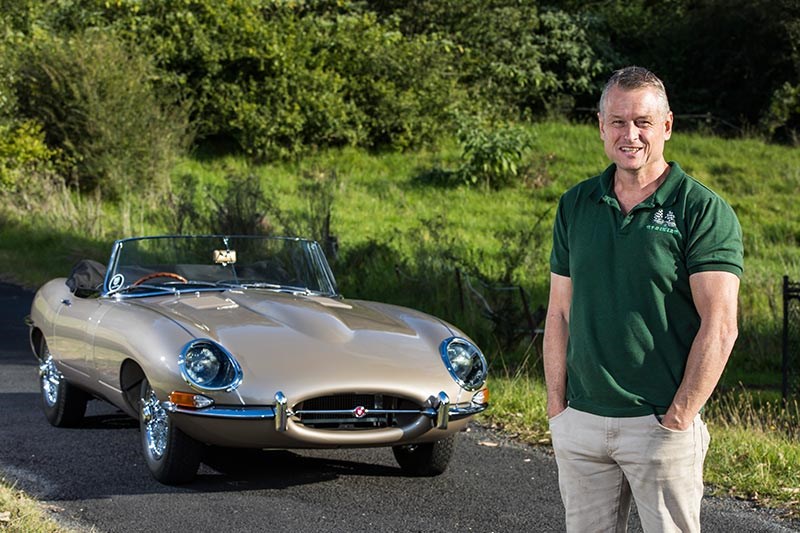 It's one thing to revive a car, but quite another to go down the rabbit hole of a concours resto
1967 Jaguar E-Type I Resto
This was a bit of an unusual exercise for me.
I'm a toolmaker by trade and my two previous restorations (the 56 Chev Bel Air and C1 Corvette we featured last year - Ed) were very much hands-on. However a critical decision fairly early on with this car changed the whole course of events.
Let me roll back a bit. One of the decisions I faced with the E-type was how high a standard should I shoot for. These things are in big demand internationally and they're worth a lot of money if they're done right. So you can't just go and pick one up for 60 grand, give it a lick and a promise and expect it to fetch top dollar.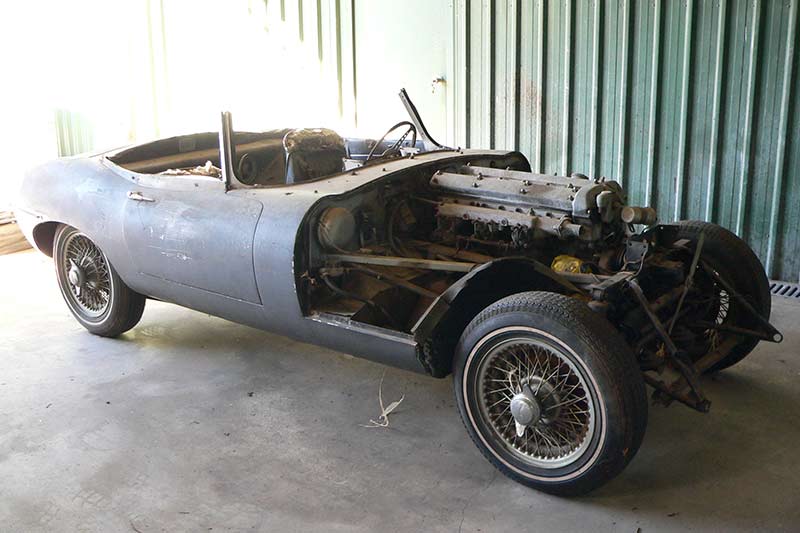 I've been watching prices for the last four years or so and the rises have been alarming. I'm a car nut and I'm not wealthy, but you're seeing E-types that were an absolute pile of crap selling for $20,000 four years ago in the USA, going for more like $50,000 now. And that's before you fix them – all you're really buying is VIN plates This one is a 1967 Series 1 4.2. That means it's running the 4.2 litre straight six and, in this case is still running the complete original drive train: engine, gearbox and diff.
In some ways for me, it closes a long circle. When I was in my 20s (I'm now 66), I was working as a toolmaker for a boss who brought in highly specialised NC machines and gave me the opportunity to learn about them. I'd always liked Pommie cars – had owned MGBs and the like – and the money allowed me to buy a 1958 MkI Jaguar out of a bloke's front yard. It was a heap of crap and I restored that in my back yard.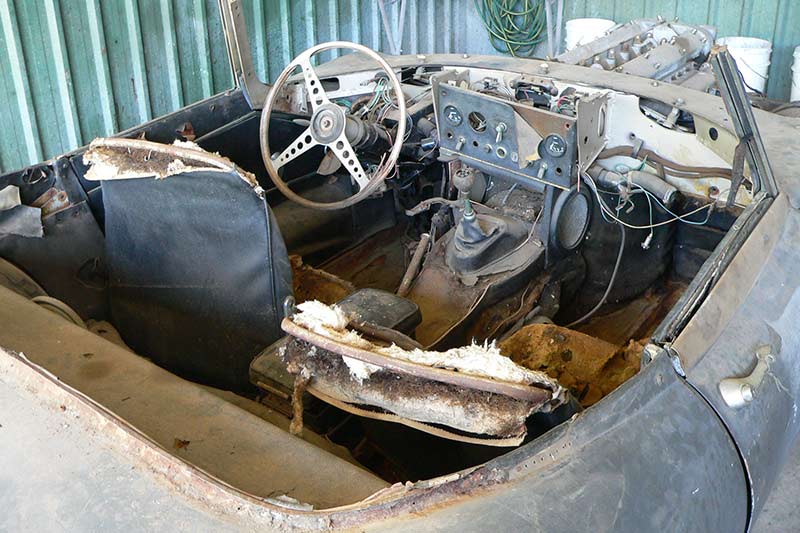 I thought it was fantastic, but when you go to a big Jaguar club event and see the cars there you soon realised it wasn't up to scratch. Even back then I thought I'd really love to have a show-winning car, perhaps an E-type. But I figured I'd never be able to afford an E-type while I worked for a boss, which was the whole motivation for starting my own business.
For years I never got around to buying the E-type, though I had been looking. In 1984 I bought a C4 Corvette – which I reckon even today are the best value for money out there – and owned it for a while. I progressed through more classics, including the C1 and of course the Bel Air.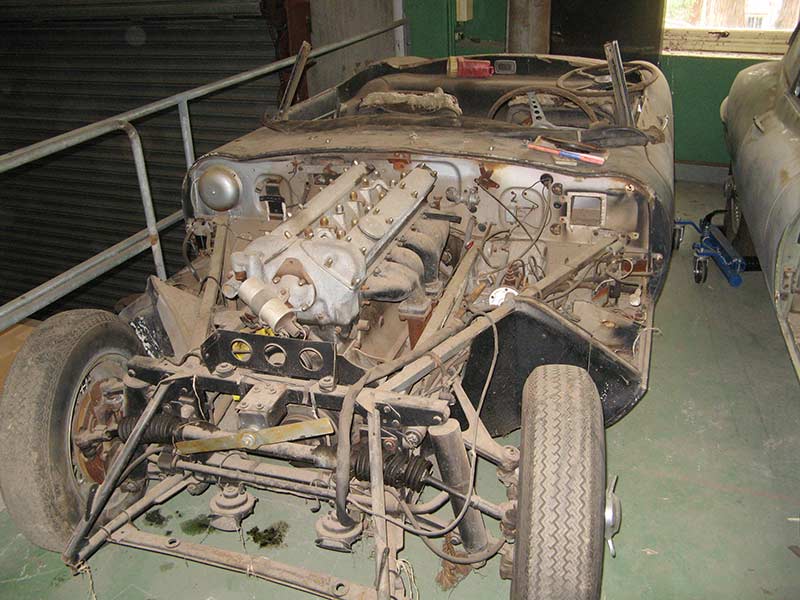 I reckon I made some questionable decisions along the way. For example I spent far more on that Bel Air than I should have. I was talking to someone I know in the trade – Gavin King from Concours Sports Car Restoration – and was wondering out loud why I didn't put the money into an E-type. He said, "Would you like one?"
That led me to the car you see here, which was owned by a well-known long-term Jaguar E-type enthusiast and collector. This one had been sitting up in a mezzanine for years – perhaps decades – and so I began on the negotiations. We agreed on a price, then sadly the fellow went into hospital and never came out again, so the whole process started over with his estate.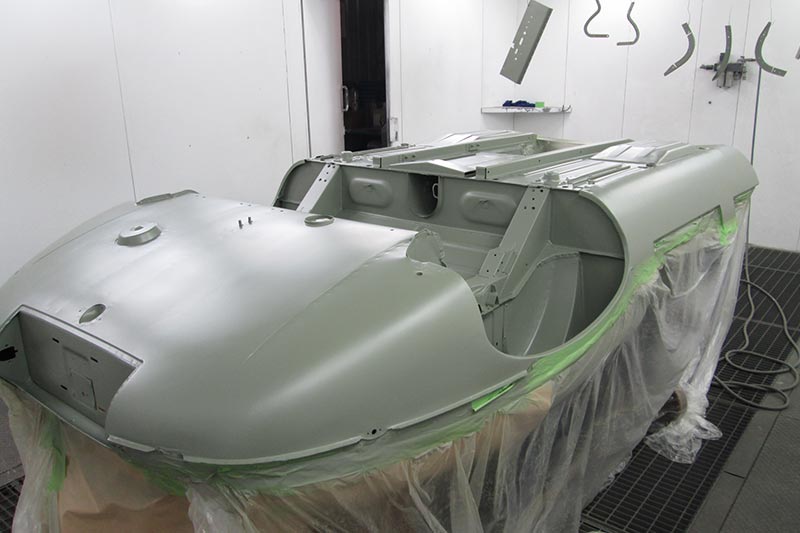 Finally we got hold of the car and I did the initial disassembly and got components alkaline-dipped along the way. Incredibly, as we bagged up the pieces, we realised these were all the original nuts and bolts. The car had been 'resting' for 25 or 30 years and was very original.
It was about then we made the decision to go for broke and build it to concours standard. This isn't something you should take on lightly. My previous two Chevs are beautiful cars, but they're 'mongrels' with some non-stock components. I like that – it makes them interesting. But going concours means everything has to be standard, which is much, much harder. And more expensive. The trouble is, once you start down that rabbit hole you have to pursue it. Changing course halfway through would have meant that the effort already expended on all sorts of details would have been wasted.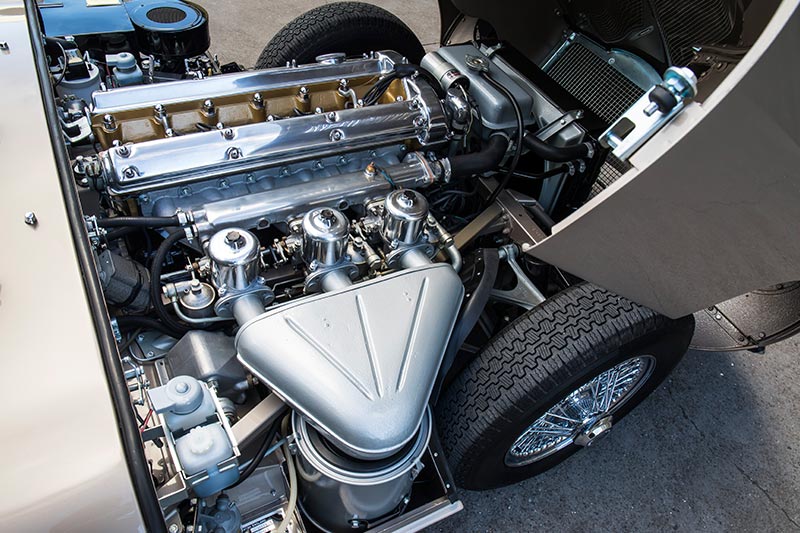 And here was the other realisation: while I have a fair few skills to restore a car, I'm not at the level required for a concours build. That is a whole other skill set.
In the end, the entire car was stripped and rebuilt – from mechanicals through to bodywork and interior. It was actually in pretty good shape, but concours level means you start from scratch.
The hardest part? Believe it or not, finding the literature pack and the original jack! The literature includes an invitation to join the Jaguar club, a service book, and various other bits and pieces. Some are near impossible to find, and I eventually tracked them down in Canada.
When it comes the jack, if you can find one in Europe you're paying around $3500 for it.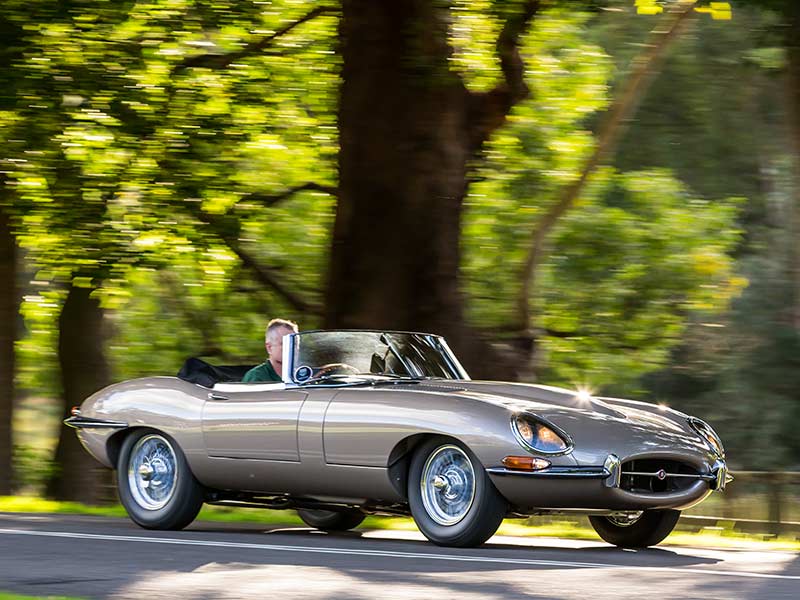 The item on that model was notoriously fragile and not many are left. Jaguar updated to a stronger unit, but that's no good for concours. We eventually found a damaged jack and restored that too. You see what I mean about
this being a whole other level?
In the end, it was worth the considerable time and trouble, and the folk at Gavin's shop did a great job. The car was invited to enter in Motorclassica in 2016 and did extremely well, getting through to the final and was pipped by a Ferrari. We decided to take the feedback into account and make a few changes, and I'll no doubt take it to more shows. This may be my last restoration. (We'll see – once you're bitten by the bug… Ed)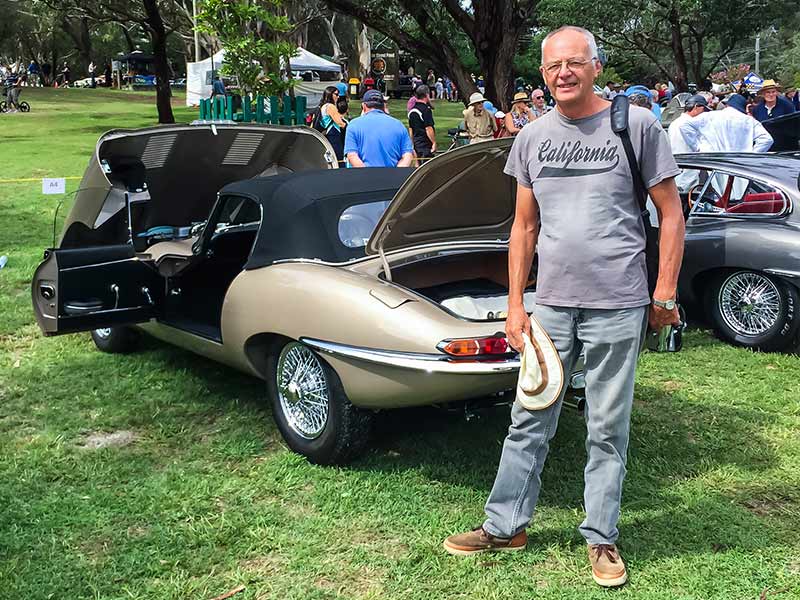 So which of the three restos do I like best? It's a tough one, but I have to admit I have a soft spot for the 56 Chev. I reckon it photographs really well. Some of the photos Mark Bean took of the Chev have come up so well you could sell them at the markets all day.
This car? It's been the realisation of a long-term dream. Some 40 years after first getting the urge to own a really nice E-type, it's happened.
THE RESTO
THE GOOD NEWS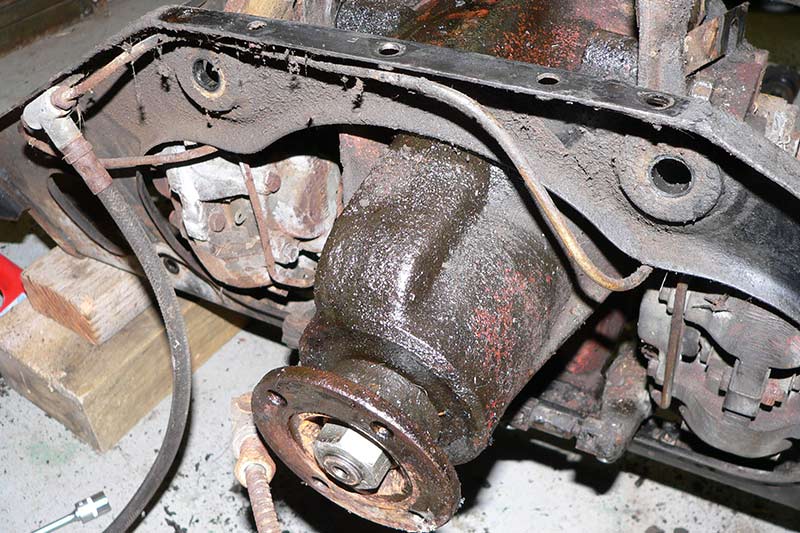 It might look rough and sad, but this is part of the original driveline, and it's complete.
HOW LONG DID YOU SAY?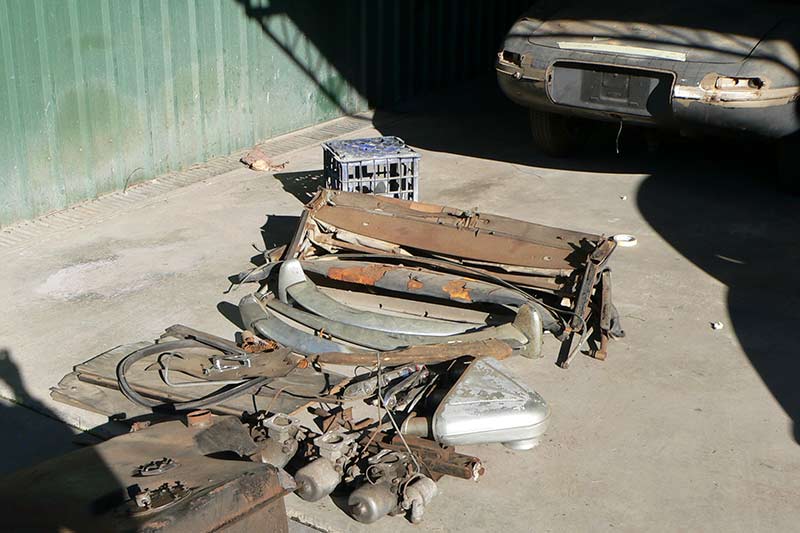 Engine ancillaries and the roof frame - days of work just in this little lot.
HEAVY METAL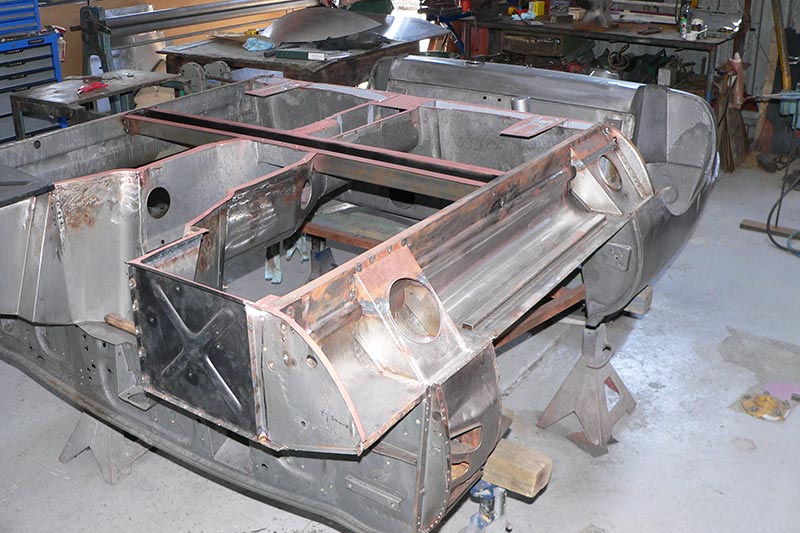 The body was actually in very good shape, having spent decades in dry storage.
GOOD AND BAD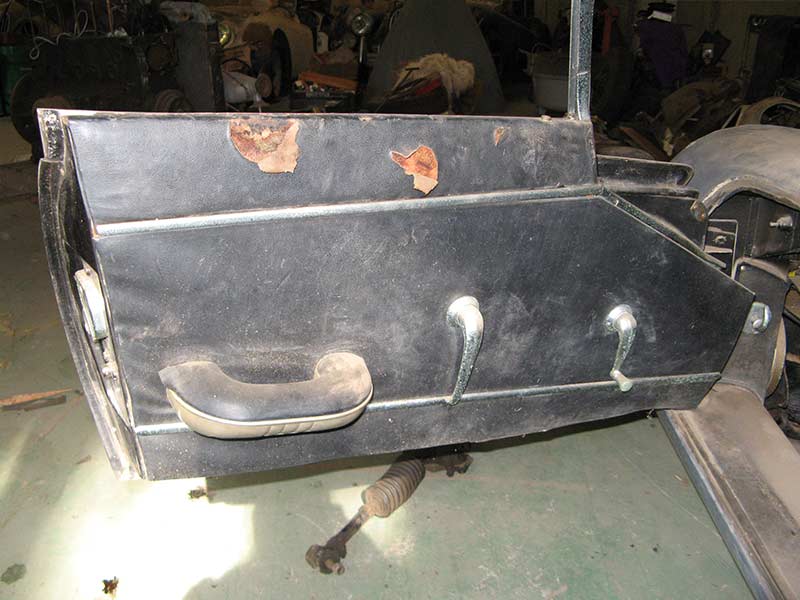 The good news is we have enough here to know exactly what it should be made of. The bad news? We have to remake it.
NICE CHASSIS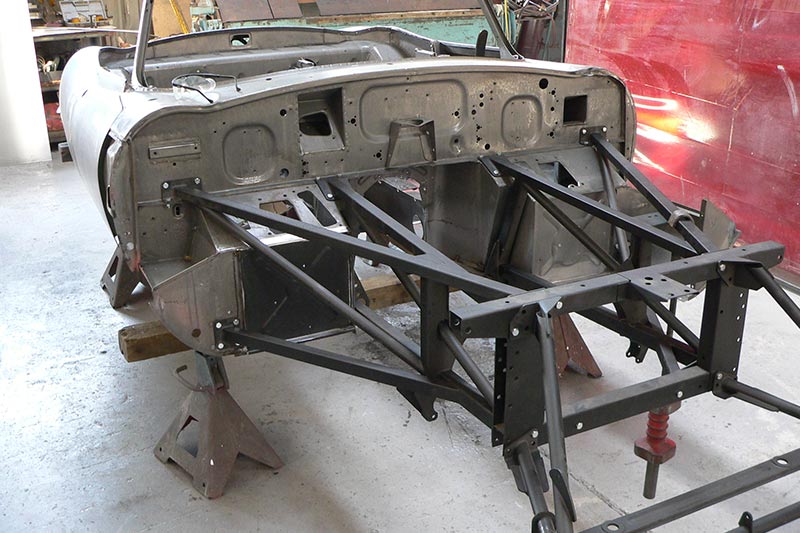 There's a lot of strength built into that front end - these were a true highperformance car.
MR SMOOTH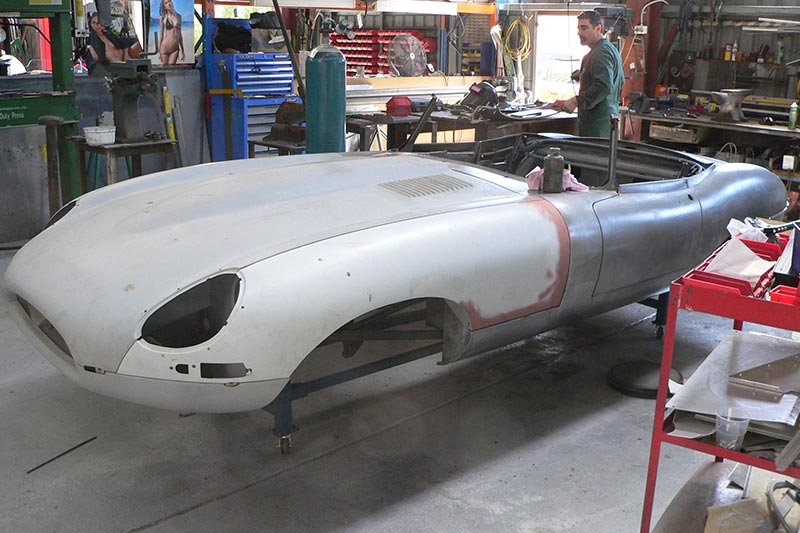 Getting those body lines just right is absolutely critical before you even think about picking up a paint gun.
1967 Jaguar E-Type Specs
BODY 2-door roadster
ENGINE 4.2 litre six
POWER & TORQUE 198kW, 384Nm
PERFORMANCE 0-100km/h 7.6 seconds
TOP SPEED 246km/h
TRANSMISSION four-speed, all synchromesh manual
SUSPENSION
Front – independent coil springs, and torsion bars
Rear – independent coil springs
BRAKES discs f/r
PRODUCTION 17,320 Series 1 4.2s
VOTE FOR OUR READER RESTO OF THE YEAR
Vote for Chris' Jag in the Unique Cars Reader Resto of the Year and you could win one of five $100 Visa gift cards.

Unique Cars magazine Value Guides
Sell your car for free right here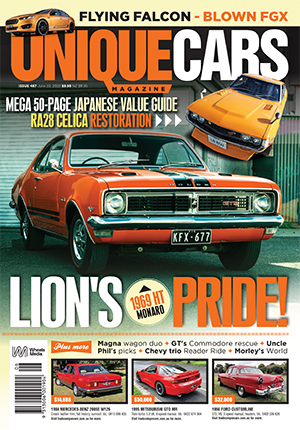 SUBSCRIBE TO UNIQUE CARS MAGAZINE
Get your monthly fix of news, reviews and stories on the greatest cars and minds in the automotive world.
Subscribe