Jaguar E-Type Series 1 Review - Toybox
---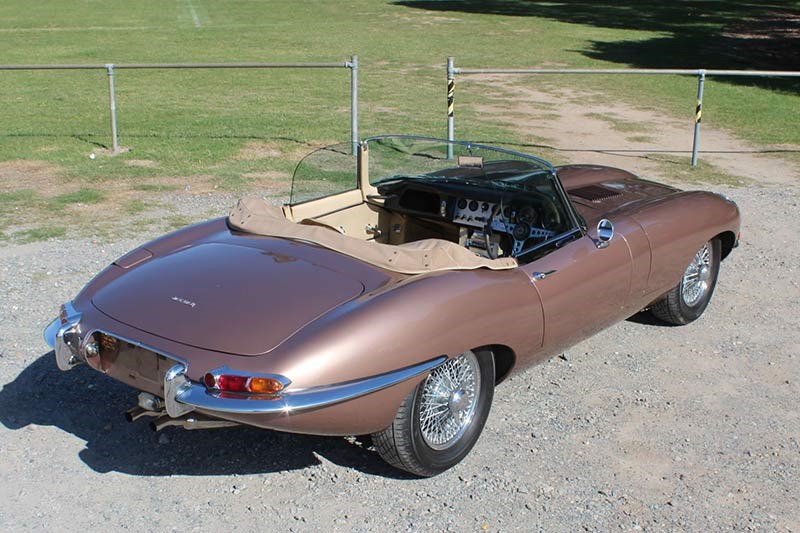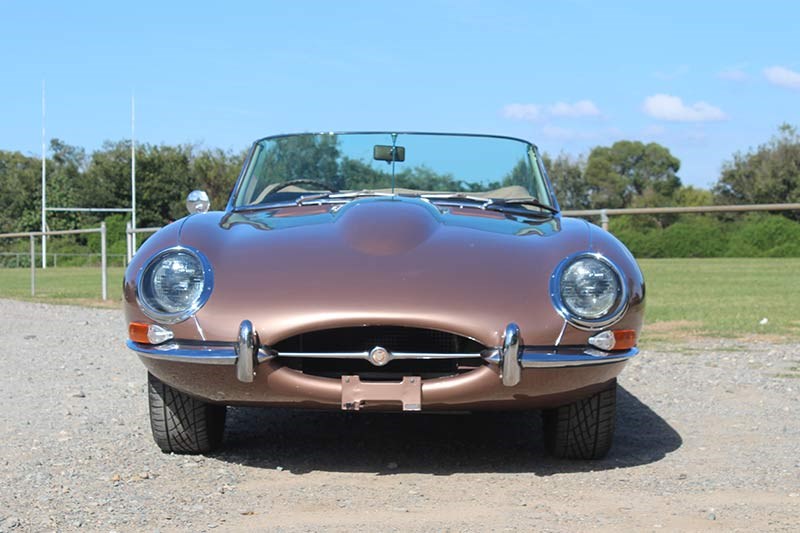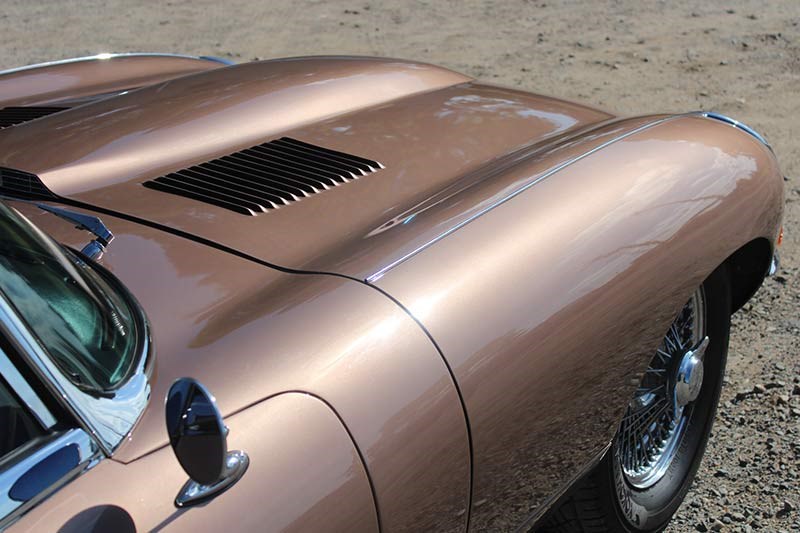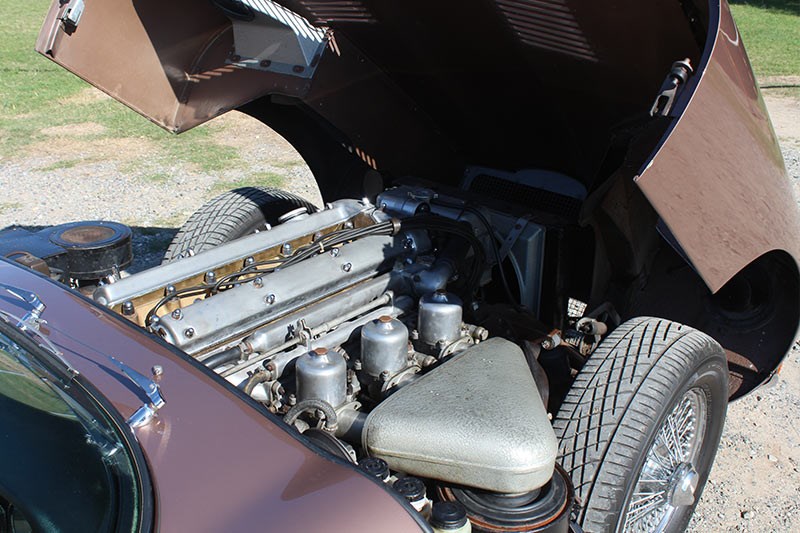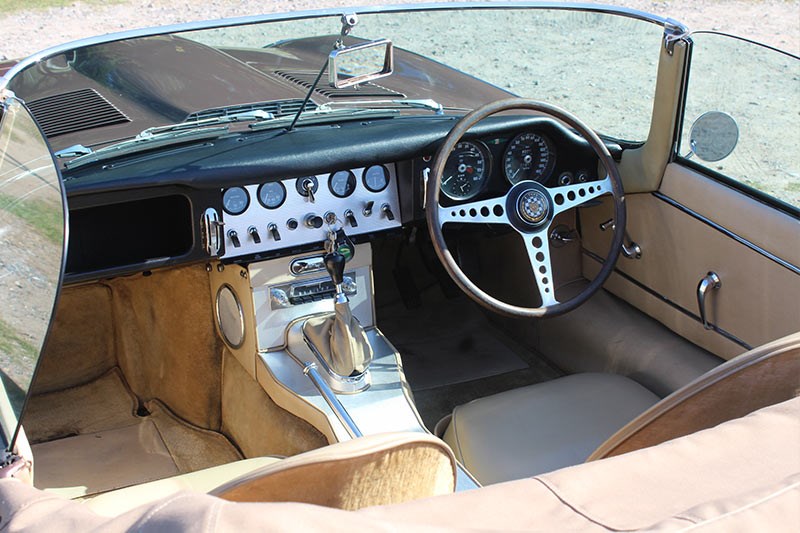 With the rise and rise of Jaguar E-types in the international auction world over the last couple of years, provenance has become an increasingly big part of the equation
Yes, they are one of the most beautiful cars ever made, and yes they are still a very engaging (if not hugely sophisticated) drive today. But the fact is investment-level money is being thrown at them – particularly early cars.
Which is why this one got our attention. It claims to be a rare 'flat floor' from the first year of production and to have had just two private owners (which means we're leaving dealers out of it) since new. Assuming that's right, it's quite a record.
While the prototypes date back as far as 1957, the production cars appeared from 1961. When you think back to that time, the specs were pretty special. Independent suspension all round, disc brakes and an unusual construction that saw the engine bolted to the bulkhead of the monocoque body via a steel trellis framework.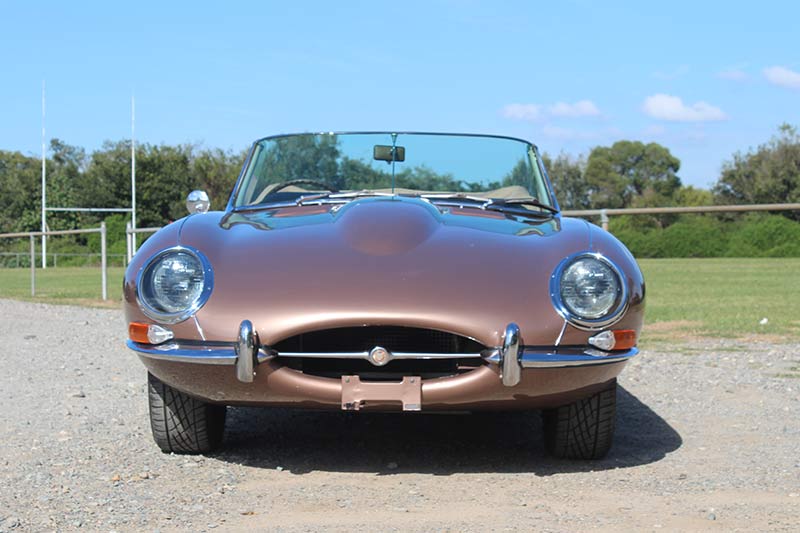 Jaguar claimed at the time that the E-type borrowed much from the iconic D-type factory racers, and there was some truth to that.
Early cars like this ran with the 3.8lt DOHC straight six and a four-speed manual with no synchro on first.
| Jaguar E-Type factory restorations

It may not have been the quickest production car on the planet – that's a debate for another day – but it was widely recognised as being seriously fast. That six claimed a healthy 265 horses (198kW) and a phenomenal 149mph (240km/h) top speed. The latter was measured with a roadster, and we're talking very quick for 56 years ago.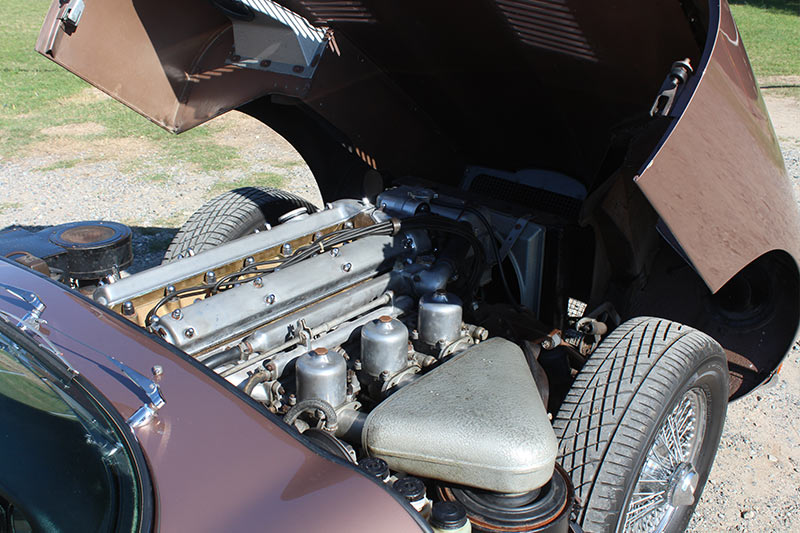 The 3.8lt Series 1 cars were successful, selling over 15,490 units over their three-ish year production. Despite those relatively hefty numbers, the survivors seem to be pretty thin on the ground.
Talk to owners, and the refreshingly honest ones will admit that you should not compare these things to a modern car. Yes, they're still relatively quick, but the handling and grip leave something to be desired. Great for a 60s car essentially designed in the 50s, but that's it.
But that's not what they're about. The appeal is in the style and the era they represent.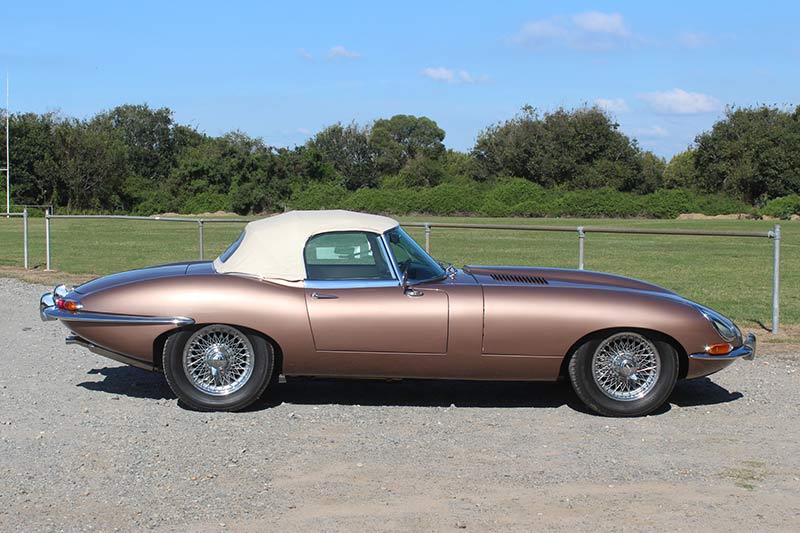 The profile of this example says it was hatched in January 1962 – so a very early car – and dispatched to New York into the clutches of a Mr PA Barchus. That of course means it started life as a left-hand-drive.
Barchus took it to the west coast and owned it for some three decades – clearly a man who made a decision and stuck with it. The car subsequently lobbed in Australia in 1996 and had the steering converted. These days you wouldn't bother, but the local rules were very different back then.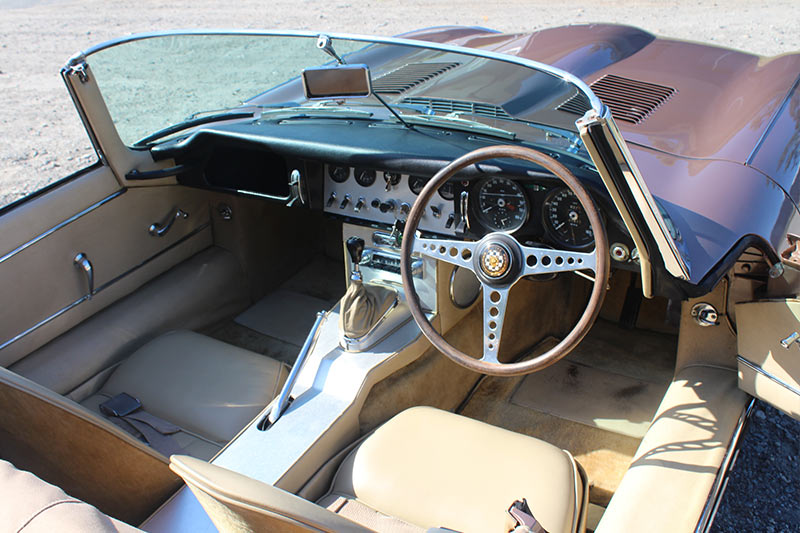 It's in the original colours and the overall presentation looks pretty good. That, given the history, helps to make sense of the $269,000 price tag. It's a lot of money, but the international market is showing no signs of slowing down.
JAGUAR E-TYPE SPECS
Engine 3.8lt, DOHC inline six
Power 198kW @ 5500rpm
Torque 325Nm
Transmission 4-speed manual
Weight 1300kg
0-100km/h 7.6s
Top speed 240km/h
Price $269,000
On Sale at OldtimerAustralia.com
See the ad here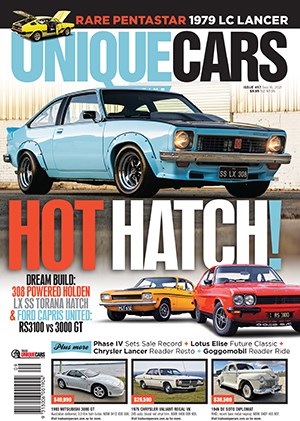 Subscribe to Unique Cars Magazine and save up to 42%
Australia's classic and muscle car bible. With stunning features, advice, market intelligence and hundreds of cars for sale.
Subscribe