Jaguar E-Type: World's greatest cars series
---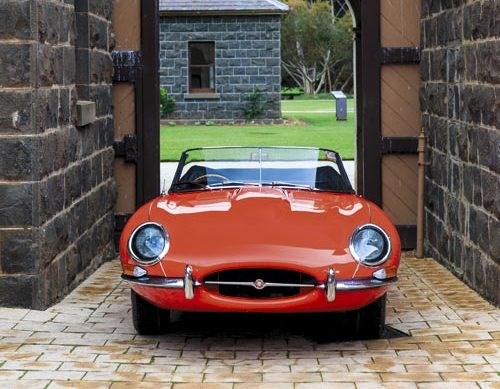 World's Greatest Cars series: Jaguar E-Type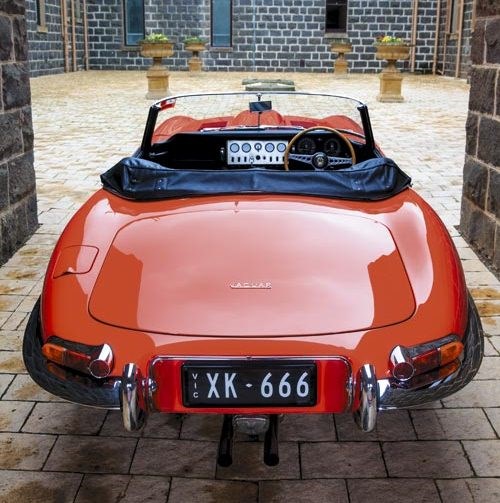 World's Greatest Cars series: Jaguar E-Type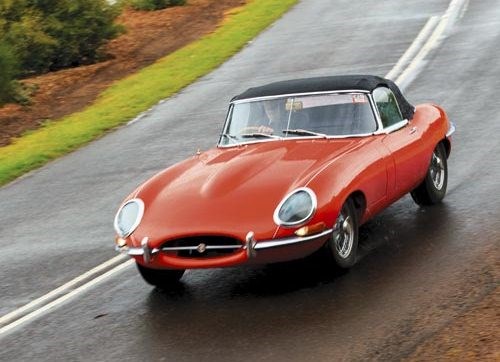 World's Greatest Cars series: Jaguar E-Type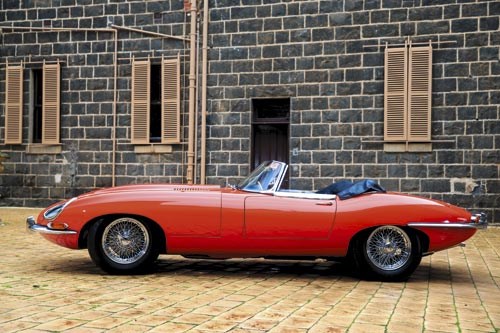 World's Greatest Cars series: Jaguar E-Type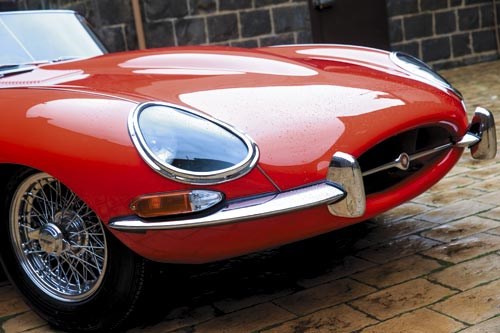 World's Greatest Cars series: Jaguar E-Type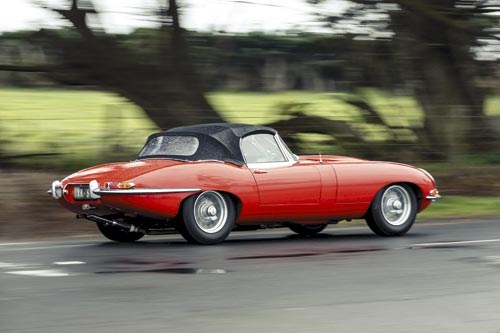 World's Greatest Cars series: Jaguar E-Type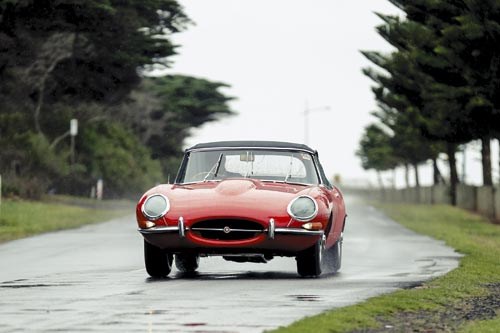 World's Greatest Cars series: Jaguar E-Type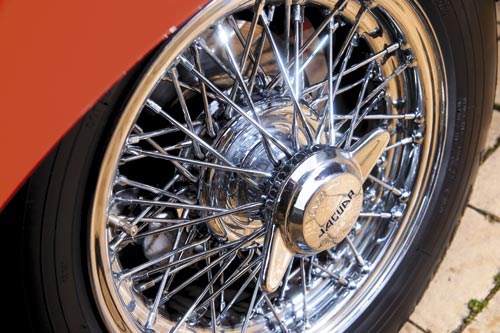 World's Greatest Cars series: Jaguar E-Type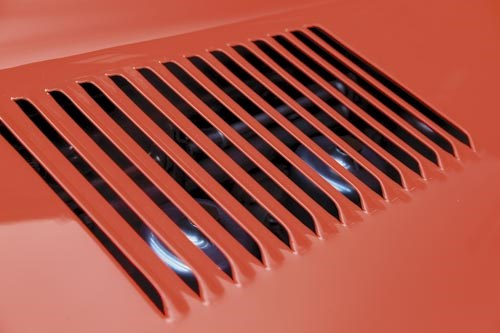 World's Greatest Cars series: Jaguar E-Type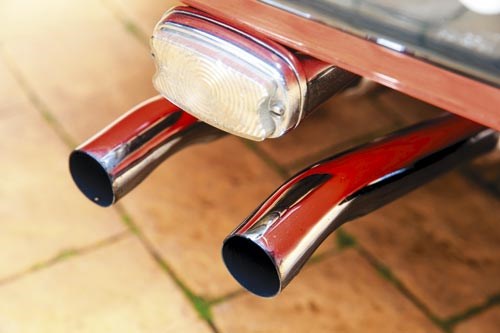 World's Greatest Cars series: Jaguar E-Type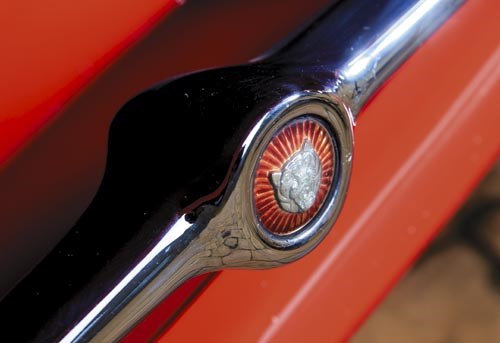 World's Greatest Cars series: Jaguar E-Type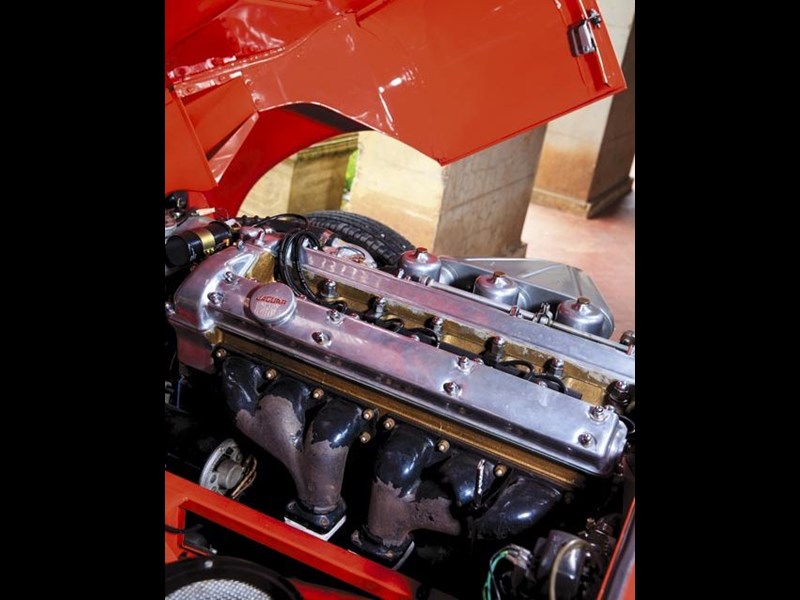 World's Greatest Cars series: Jaguar E-Type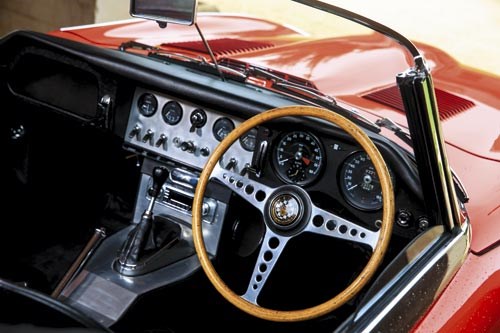 World's Greatest Cars series: Jaguar E-Type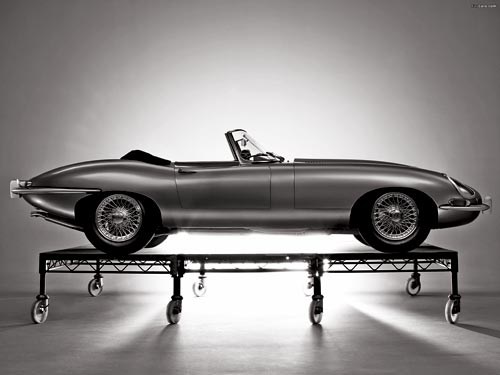 World's Greatest Cars series: Jaguar E-Type

WGC series - Sports cars category: Jaguar E-Type...
Jaguar E-Type
The people's supercar
WHY IS IT HERE?
The E-Type would make the cut of the world's best on any number of fronts. It was insanely good value when it was launched in 1961 and, at around half the price of a Ferrari, it gave the supercar establishment a real scare.
It was also famously beautiful. Even Enzo Ferrari had to admit it was the most beautiful car he'd ever clapped his famously shaded eyes on. And if you didn't like the coupe, there was always the drop-dead drop-top on these pages.
And then there was the actual performance. Okay, so it wouldn't really do the claimed 150 miles per hour, but it was good for 140 and even now that's a proper performance statement. Handling? Er, that was another matter and, although it steered nicely, that narrow front and rear track meant it could feel a bit tippy-toe on the limit. But nobody is going to drive an E-Type like that today (unless they're bonkers), so the E is seeing out its retirement as a lovely cruiser rather than the motorway bruiser it was once considered.
And when you use it that way, there are few, if any, more rewarding motoring experiences.
BEHIND THE WHEEL
Remember how they told you at school that people used to be smaller than we are now? Well, maybe they meant back in the early '60s because I'm damned if I can get remotely comfortable in this Carmen red rag-top. I can't get the seat back far enough, the seatback itself feels like it should be used for correcting spinal curvature, and the steering wheel is in my lap. My head's hitting the cloth top, I can't see under the header-rail and the rain that's forcing me to keep the top up is pouring in over the same header rail. Other than that, it's just dandy.
The engine feels fit and very happy to be revved, which is handy because JB (the owner of this actual car) has fitted a big throttle pedal plate to allow heel-toeing, but there's also a very light throttle-return spring, so she's lively.
The clutch lacks any real feel, but the infamous Moss gearbox with its non-synchro first gear and notoriously dodgy shift action doesn't feel too bad at all. That said, Robbo jumped out of the E-Type and damned the gearbox with a couple of carefully chosen words. I don't agree, but a later car with the Jaguar four-speed is definitely nicer to use.
The steering and ride are lovely and the engine feels so eager to please it's incredible. If you had a quid, maybe the '60s really were a swinging place to be. And, next to everybody else ,you'd be a big guy, so that'd be fun, too.
THE OWNERSHIP EXPERIENCE
Everybody knows our very own John Bowe as a race driver and two-time Bathurst winner. But what you may not know is that JB also made his bread and butter in the olden days buying and selling cars.
Yep, JB was a car dealer. As such, he never really bonded with road cars because he never kept them longer than a few months. So it speaks volumes that this red E-Type has been in JB's own garage for about four years now, the longest he's owned a single car.
"I've never owned a car longer than a year," he says. "So this is definitely a record."
As well as driving the E-Type on special occasions, JB reckons it's a blast to use on the open road, but he's not so sure about its credentials in modern traffic.
And he's a realist about the classic car ownership experience. "It had a lot of money spent on it before I bought it. But I'll tell you what, it's had a lot spent on it since then, too," he grins.
"These things cost money even when they're just sitting there."
JB's hots for an E-Type go right back to when he was a kid growing up in Tassie. His dad, also a car dealer, traded an E-Type, but wouldn't let the young Bowe buy it from him.
"Probably just as well," JB reckons.
THE RACER'S VIEW: JOHN BOWE
They were called OTS – 'open top sports' – in the day and the release of the E -Type rightly took the motoring world by storm.
Introduced at the Geneva motor show in 1961, this example is one of the early cars from '62.
As Robbo said, the original had flat floors, so a size-7 shoe was too big, but this car is one of the first with floor wells, so at least my size-10s fit.
At just 1000kg, the car's light weight is a revelation, so the performance is brisk to say the least and cruising at 160km/h is easily attained. The steering is light and accurate, so it feels and acts like a true sports car.
Imagine this back in 1961! Holden had just given us the FB and Ford's first Falcon was on the market. The E-Type must have seemed like a vehicle from outer space by comparison.
The gear ratios are delightful, but the change needs care and good feel to operate properly. Once mastered, though, it's easy.
The 1964 update included a 4.2-litre engine and more cockpit room, with flatter, wider seats and an in-house all-syncro 'box, but in the world of significant collector cars the 3.8-litre Series One was the groundbreaker, the famous first-born, the rarest and the most valuable.
This is my own car and I am very proud to be its custodian; it is amazing and mostly I love it.

VALUE GUIDE
Jaguar Series 1 E-Type Roadster
$145,000-175,000
Summary: The world's most recognisable sports car has frustrated owners for decades with roller-coaster values.
Prices have soared recently, with 3.8-litre roadsters the ones to keep.

SPECIFICATIONS
Jaguar E-Type Series 1
Years of production: 1961-1968
Body: Unitary rear mated to space-frame front
Engine: 3.8 6-cyl
Power: 198kW @ 5500rpm
Torque: 353Nm @ 4000rpm
0-100km/h: 6.5s
400m: 14.5s
Gearbox: 4-man
Suspension: Wishbones, coils (f); independent, coil-overs (r)
Brakes: Disc/inboard disc

ROBBO'S REAR-VIEW MIRROR...
'Sensational' only begins to describe the impact of Jaguar's new sports car when company founder William Lyons unveiled the coupe at the 1961 Geneva show. The E-Type – or XKE as it was known in the USA – brought a new chassis, developed from the Le Mans-winning D-Type, with a sophisticated independent rear suspension – rare on British cars at the time – discs brakes all round, with coupe and roadster bodies. And beautiful, almost erotic, styling. Perhaps only the launch of Citroen's DS at the 1955 Paris salon compares with the overwhelming passion created by the E-Type.
What left enthusiasts most impressed, however, was the claimed 150mph top speed. That ensured the new Jag bragging rights as the fastest production car in the world. It was only years later, when one of Jaguar's two road test cars – a coupe and a roadster – was restored that it was discovered they had been "optimised". The famous 3.8-litre DOHC engine had an XK150S cylinder head with the inlet and exhaust manifolds gas-flowed and the rest of the engine blueprinted. As well, instead of running on the standard 6.40/15 Dunlop RS5 tyres, the test cars were equipped with Dunlop R5 racing tyres on special wheels that, for those who like to know all, delivered 4.5 per cent greater rolling radius, to the obvious benefit of a higher top speed.
The Motor road test of the roadster gave a best run of 150.1mph while The Autocar coupe managed 150.4mph and 0-60mph in 6.9seconds. Topping that magic headline number was obviously incredibly important to Jaguar, though owners soon reported that their cars struggled to do much more than 140mph.
I know this because in 1971, having heard all the stories, I spent a day in a futile attempt to exceed 130mph in a Series II 4.2-litre E-Type coupe. On that test car's 3.07 final drive, the best that car could pull was 5200rpm in fourth for 130mph (209km/h) after a four-mile run.
Nothing, however, could deny the E-Type's staggering acceleration: 15.0secs for the quarter-mile (blown out to 15.3secs in 1971) was beyond anything else at the time, with incredible flexibility (on triple SUs remember) and smoothness.
Jack Brabham, testing an early roadster for a British magazine, complained about seat comfort, the driving position and poor pedal positioning, but still called the E-Type fabulous.
Sir Jack especially loved the steering: "It is good to see a Jaguar with rack-and-pinion steering, beautifully responsive and high-geared, yet never heavy, even at quite low speeds."
Criticism of the early cars was directed at high oil consumption, poor seats, a lack of leg room and tight pedal box, and the ancient Moss gearbox with no synchromesh on first gear and a heavy, slow and long-travel shift. The early 'flat-floor' cars were soon improved in terms of comfort, but it wasn't until the arrival in 1964 of the 4.2-litre engine – same 265bhp (198kW), but 283lb-ft (383Nm) of torque, a 43lb-ft (58Nm) increase – that a new, much quieter all-synchro box arrived, along with far better seats and improved brakes.
The Aston Martin DB4 and the E-Type date from same era, but it is the Jaguar that easily feels the more modern. Lighter, more direct and precise steering, far better ride comfort, superior performance and brakes instantly reveal the Jaguar as a car for the '60s, rather than a development of a car basically conceived in the mid-'50s.
More than 50 years after it was launched, the E-Type remains as gorgeous today as it was in 1962 when the first examples arrived in Australia. Back then, a girl I knew cried every time an E-Type went by…
People still stop and stare, despite it breaking one basic design rule: the wheels are so far under the body, the tracks look incredibly narrow.
*****

More reviews:
> Past blast: 1962 Jaguar E-Type

Search used:
>> Search Jaguar cars for sale
Unique Cars magazine Value Guides
Sell your car for free right here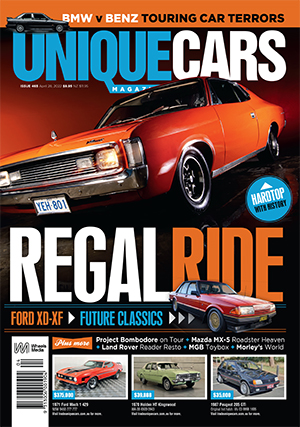 SUBSCRIBE TO UNIQUE CARS MAGAZINE
Get your monthly fix of news, reviews and stories on the greatest cars and minds in the automotive world.
Subscribe