Vic Club Permit update - more details unwrapped
---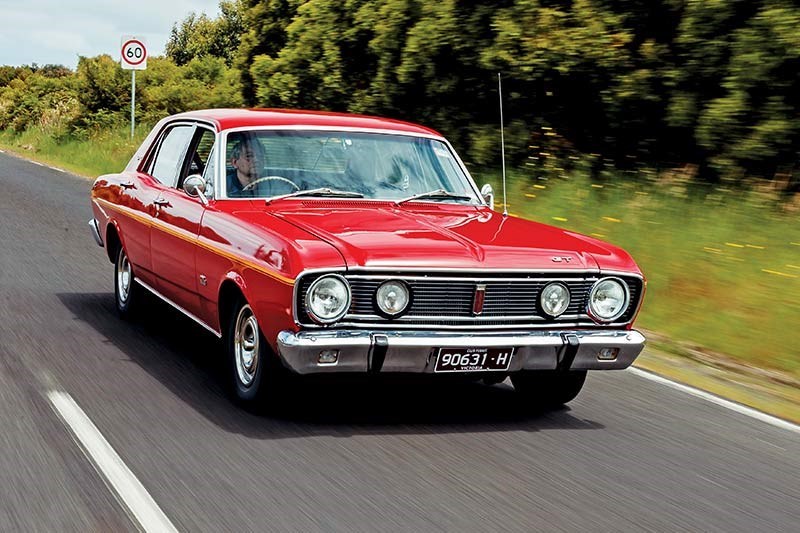 More info has been released on the changes to club permit rules in Vic

Written-off register option delayed
As we revealed in a recent story, Victoria has decided to retain its 25-year cut-off for Club Permit vehicles, rather than go to the proposed 30 years. However last week's announcement was short on detail.
The Department of Transport has since released more information.
Perhaps most important is that the proposal to include cars over 15 years old in the written off register has been dropped for the time being, but may be (according to a recent public notice) revisited at a later date. This issue was raised as a sore point by a number of clubs.
For example, the BMW Drivers Club of Melbourne said the idea could result in onerous and unreasonable conditions being placed on restorers.
"We support the notion of the register – to avoid ring-ins and bad repairs – but it was the conditions of implementation that need further consultation," Lawrence Glynn, Secretary of the club, said.
The Department of Transport has said: "We automatically review vehicle regulations every 10 years to ensure they're effective, relevant, and keeping Victorians as safe as possible on our roads.
"Earlier this year, we sought feedback on a range of potential regulations to give the broader community and industry a chance to have their say to improve road safety in Victoria.
"We thank the community for their feedback and expect the new regulations will take effect in the coming weeks."
Here is the department's summary of the changes.
The following changes to the Club Permit Scheme will be implemented:
The introduction of specific offences relating to range of items such as general maintenance conditions, failure to completing logbook entries and failing to provide a vehicle for inspection.
Inclusion of a definition about replica vehicles seeking to preserve the integrity of the Club Permit Scheme and provide stakeholders greater clarity as to which vehicles are eligible.
Outlining the items required when applying for a permit. This will provide greater clarity for stakeholders, align the scheme with other registration processes, and increase efficiency when processing applications.
The following changes to the Club Permit Scheme were considered as part of the public consultation and community feedback. However, they were not included as proposed reforms, nor contained within the draft regulations and are not being implemented:
The pro-rata of Club Permit Scheme fees in line with standard light vehicle registration fees 
Introduction of an eLog Book for Club Permit vehicles
The availability of customised plates for Club Permit vehicles
Appointments with VicRoads will not be required to obtain a Club Permit.
The new Regulations introduce a specific offence with penalties more proportionate to non-compliance with logbook requirements: 
New penalty - Logbook non-compliance
Infringement fine of $363 (2 penalty units)
Max court fine of $1817 (10 penalty units)
Previous penalty – Driving an unregistered vehicle 
Infringement fine of $908 (5 penalty units)
Max court fine of $4543 (25 penalty units for the first offence)
The new logbook obligations require Club Permit holders to ensure that:
The Club Permit is affixed inside the club logbook.
each day the Club Permit vehicle is driven outside the vehicle's local zone, the next available entry in the club logbook is completed before beginning your journey
If the journey begins before midnight and continues into the next day, an entry is made in the logbook for both days
A complete or partially complete entry in a club logbook is made, which relates to a future day if a second 45-day club permit is issued and affixed inside the club logbook.
If all available entries in a club logbook are complete, or the Club Permit has expired or is cancelled, the vehicle is not driven outside the vehicle's local zone until you have a new Club Permit.
Club Permit holders are responsible for ensuring the driver of a vehicle operated under the Club Permit complies with these obligations.

The proposal that vehicles older than 15 years be recorded in the Written-off Vehicle Register will not be implemented under the new regulations.
(Ed's note: The written-off register proposal is likely to be revisited, once some ground rules have been established on what is required for repairs of classic vehicles.)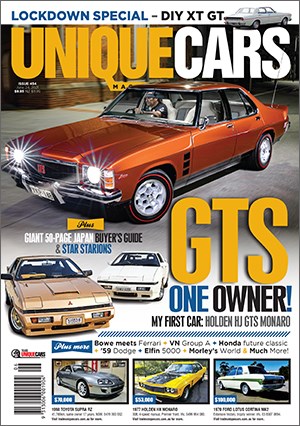 Subscribe to Unique Cars Magazine and save up to 42%
Australia's classic and muscle car bible. With stunning features, advice, market intelligence and hundreds of cars for sale.
Subscribe