Flashback: MGA - Tassie Historic Racers #3
---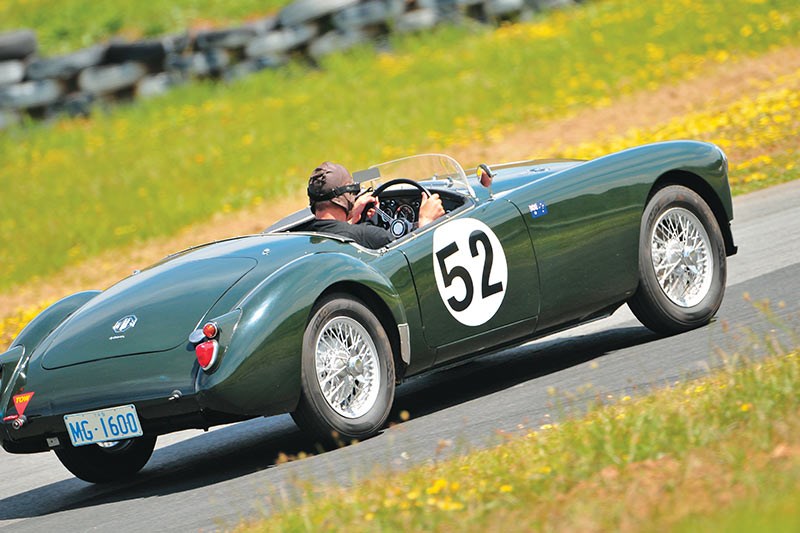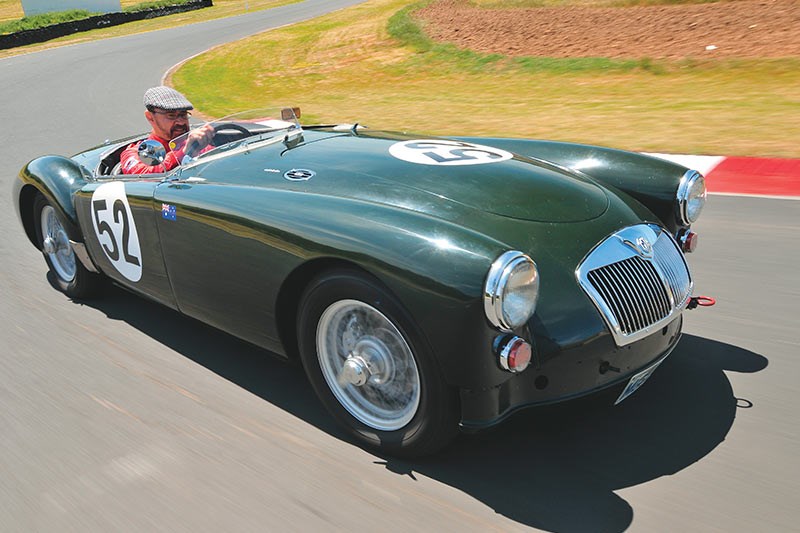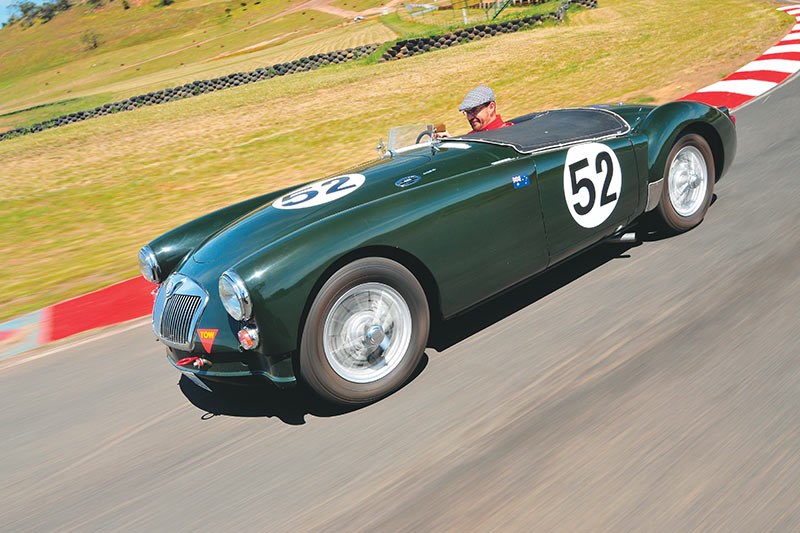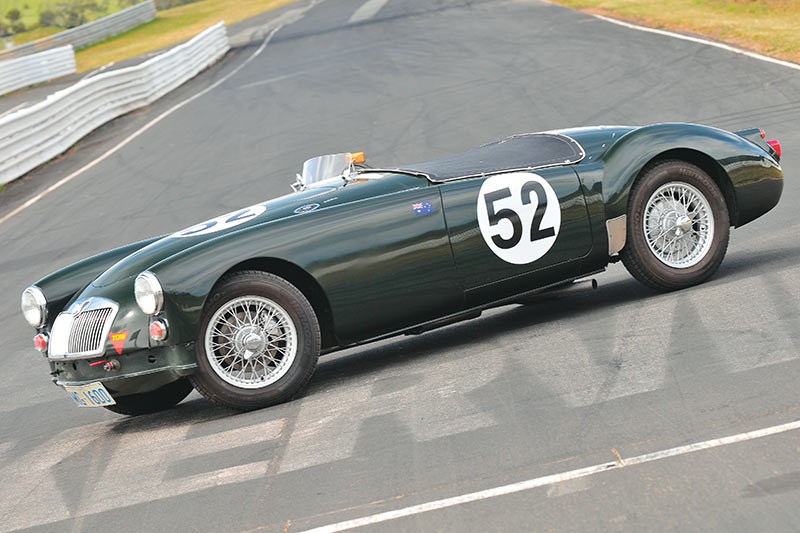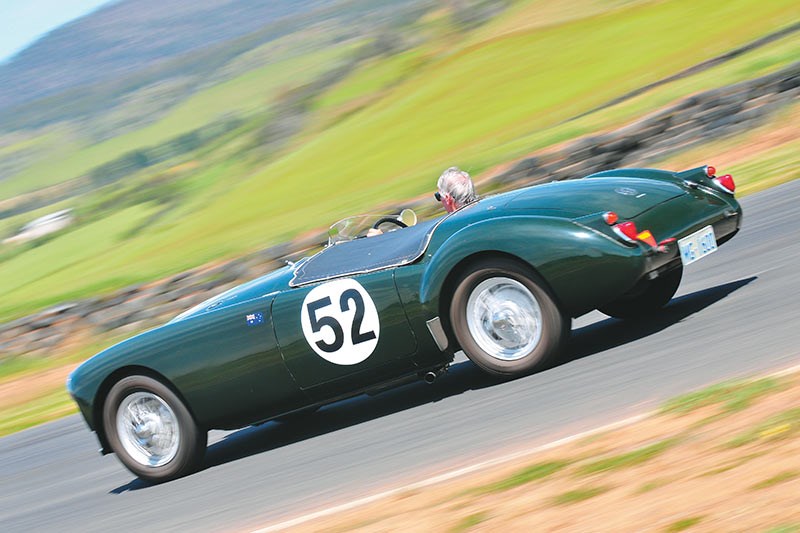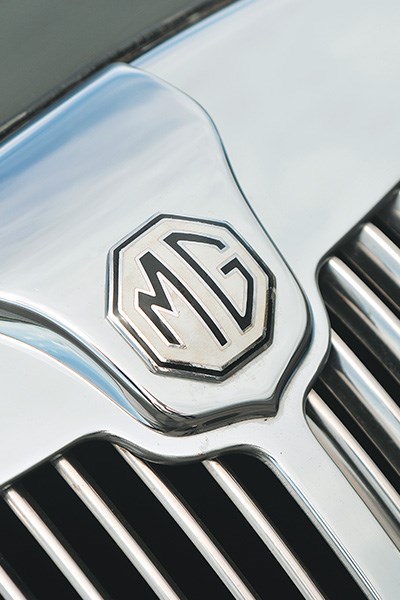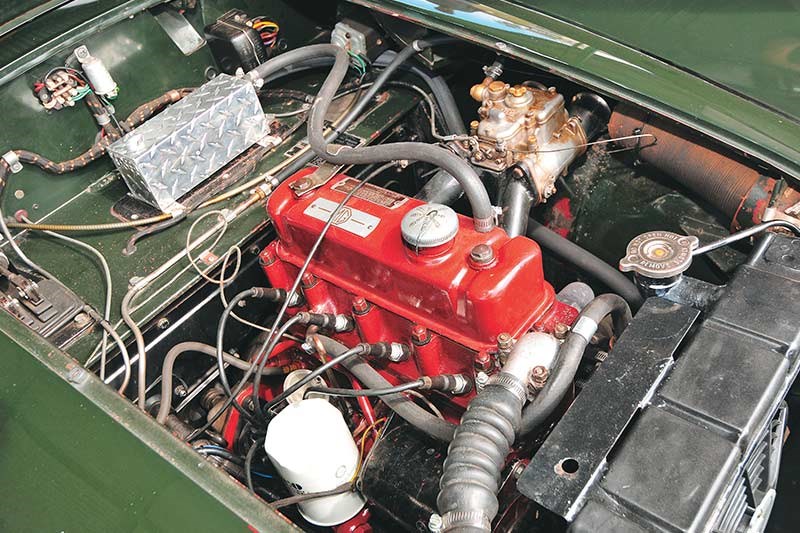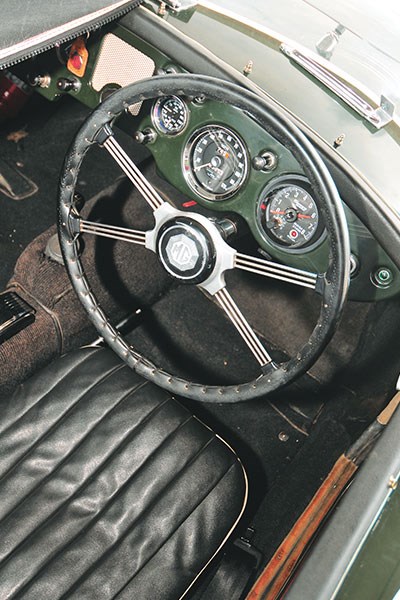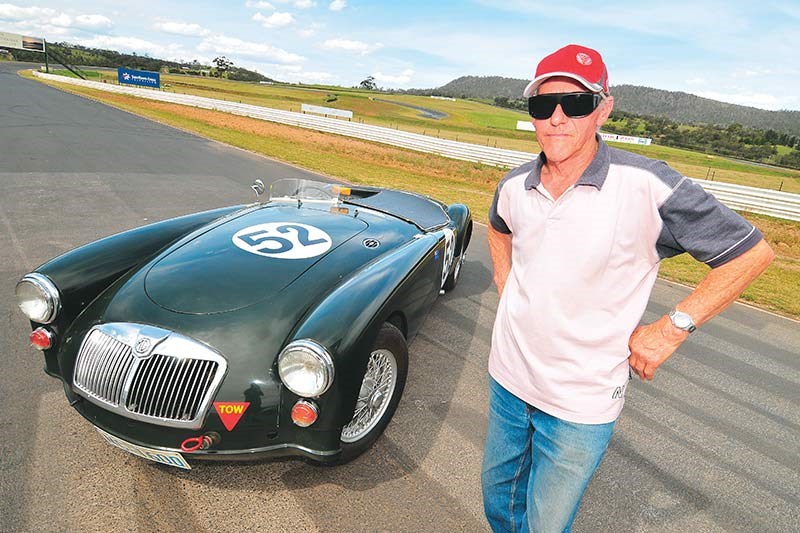 Back in 2010 we sent John Bowe to Baskerville Raceway in Hobart to check out some of Tassie's historic race cars, like Greg Ellis' MGA
From Unique Cars #307, Jan/Feb 2010
MGA
Another example of Tassie filial generosity got Greg Ellis started in motorsport way back in the early-'60s. In 1960, his brother traded in his MGTF and bought a brand new MGA from BMC dealer Heathorn's, in Hobart, for the princely sum of £4162, a lot of money in those days.
Ellis was already racing a Morris Minor 1000 but after crashing it the night before a meeting at Baskerville, his brother flung him the keys to the stock standard MGA, which had done just 4000 pristine miles.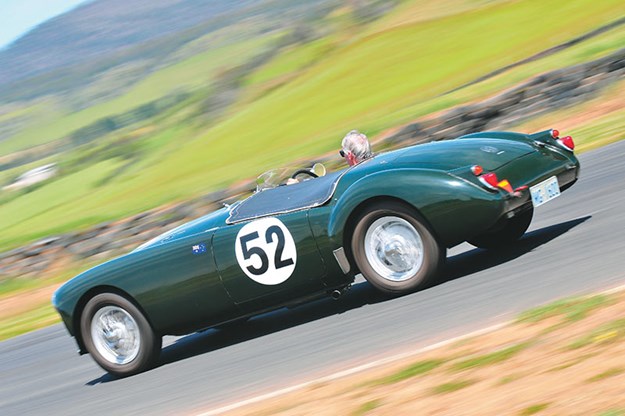 "When he bought it new, instead of folding the hood down, he would lift it off completely and hang it up in the garage so the original hood has never been folded," laughs Ellis, now 70. "When the MG car club chaps saw the car they couldn't believe it was the original hood!
"We raced it for a couple of meetings in standard trim then we decided to improve it so we pulled the motor out and stripped it down and had the car sprayed British Racing Green (it was Carnation Red).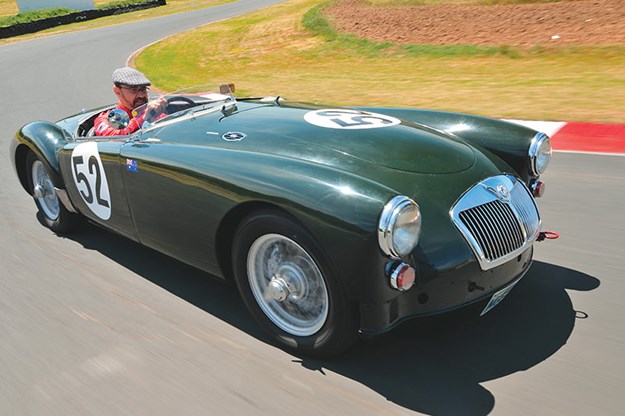 You'd never guess from the MGA's perfect exterior and cabin that this car had sat under layers of dust under a house for 30 years; it's like brand new. JB loved it
"We didn't bore the engine out but we put in a full race camshaft, had the cylinder head ported and polished, balanced everything and lightened the flywheel, and strengthened the heavy duty clutch. When we first ran it, it had a standard SU carbie."
| Past Blast: 1960 MGA twin-cam
That engine blew up at Longford (where else?) in 1966 and the Ellis boys got serious, fitting heavy-duty conrods and pistons from the twin-cam MGA, big valves and a Weber carburettor.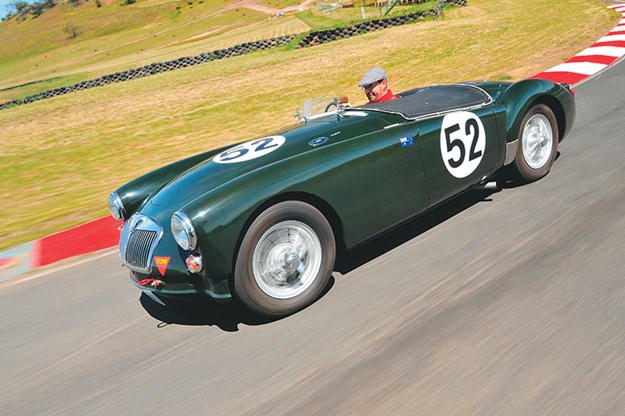 They also fitted heavy duty valves in the shock absorbers, lowered the car an inch all 'round and installed an anti-roll bar on the front. The difference was noticeable.
"It was timed at 111mph at Longford but it was still accelerating at the timing traps; it was probably doing 120mph at the end of the straight," Ellis says, which is quick when you don't even have a roll bar.   
"All I had was a three-point harness, so it was pretty daunting to drive. I've raced it at Symmons Plains with water sloshing around the floor."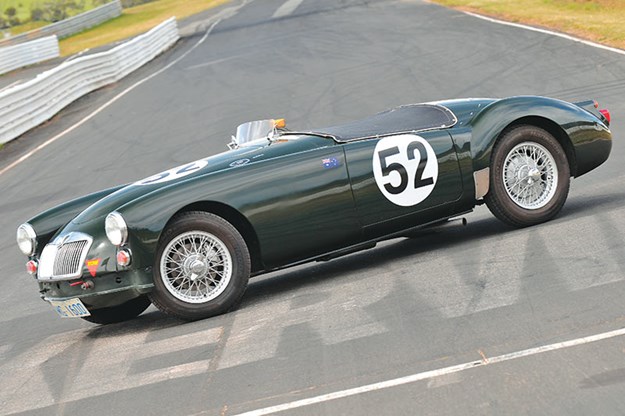 Ellis continued to race the car at all three Tassie tracks until 1967, when his brother (who never raced it) claimed the MGA back as his road car.
| Read next: 2019 MG Nationals
"He drove it around for a while with the full race motor in it then stuck it under his house and it stayed there for about 30 years. I ended up buying it off him about 18 months ago for $12,000, ­which was a gift – ­he wanted to keep it in the family – and resurrected it.
"When I bought the car it had 42,000 original miles. It was just under his house covered in dust; all I did was give it a cut and polish. It had no rust whatsoever!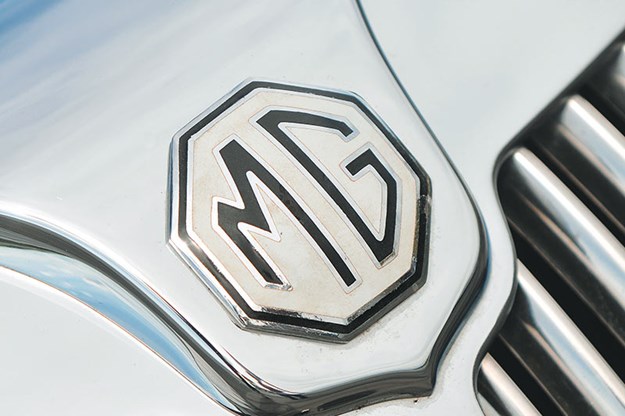 "It's got the original seats and carpet and people are amazed when they see it; it's such an original car. It's fully road registered and I've only just started racing it in regularities and historics and I've built a standard motor so I can just drive it around. I'll keep the race engine for racing; it's too hard to drive around with the heavy clutch.
"I have a lot of memories of when I raced it back in the '60s and I'm reliving that now; just a little bit slower than I used to be. The recent Baskerville historic meeting was the first time I'd driven it hard and I got down to within five seconds of my old times."
| 2019 Market Review: MG sedan/sports 1946-73
Race engine pushes it to 200km/h
JB'S verdict:
"I clearly remember my dad racing a supercharged MGTC special against Greg in the early-'60s and I find it fascinating that Greg is racing it again after being in a shed for 40-odd years. It looks like it's never been away. It's not a concours car but it'd have to be one of the most original MGAs in the world.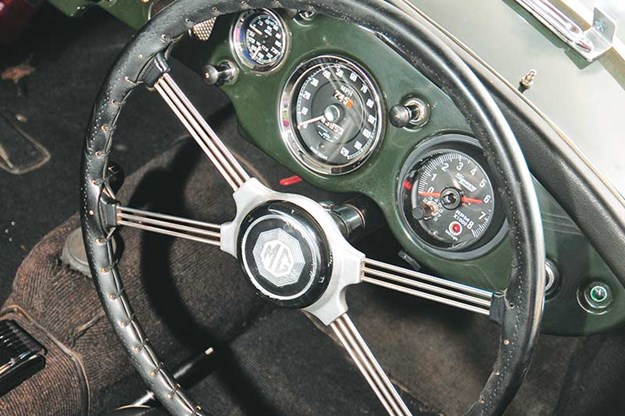 It drives like a new car. The steering is fantastic; lovely, light and precise without slop or shake. It's got a nice short-throw gearbox. It hasn't got lots of power but you don't expect it to. It's a sweet little car.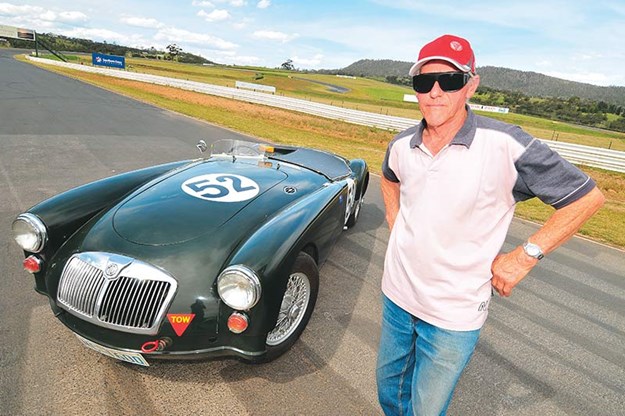 Greg Ellis might be 70 but he can still get within seconds of his lap times from the '60s in his mint MGA
It's got discs on the front, which a lot of Aussie cars didn't get 'til much later, but these cars didn't have a lot of grip and braking is dependent on how much grip you have. But the brakes were more than adequate for its level of grip.
The nice thing about it is, when you're driving it you feel like you are in the '60s."
More Tassie racers:
#2 - Mini Cooper
#3 - MGA
#4 - Holden FX
Unique Cars magazine Value Guides
Sell your car for free right here
Unique Cars magazine Value Guides
Sell your car for free right here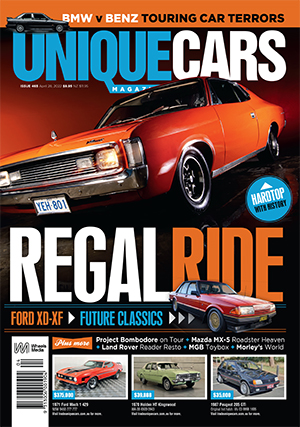 SUBSCRIBE TO UNIQUE CARS MAGAZINE
Get your monthly fix of news, reviews and stories on the greatest cars and minds in the automotive world.
Subscribe