Flashback: Special Delivery Holden - Tassie Historic Racers #1
---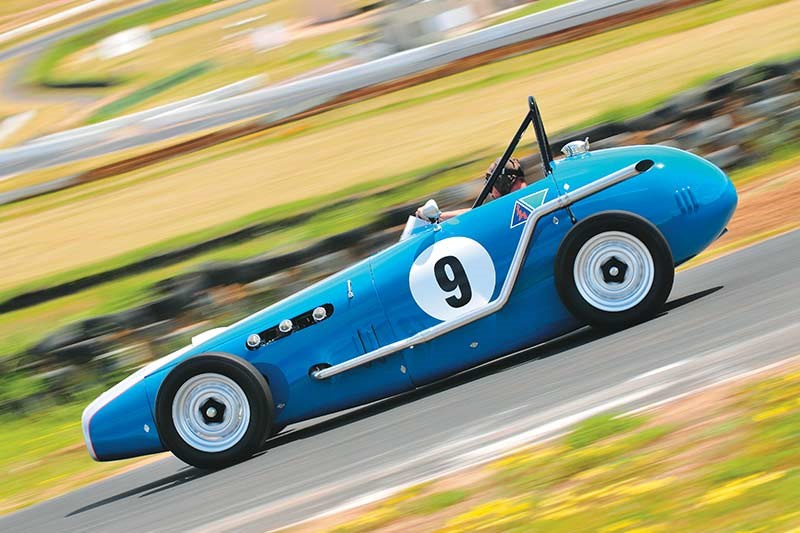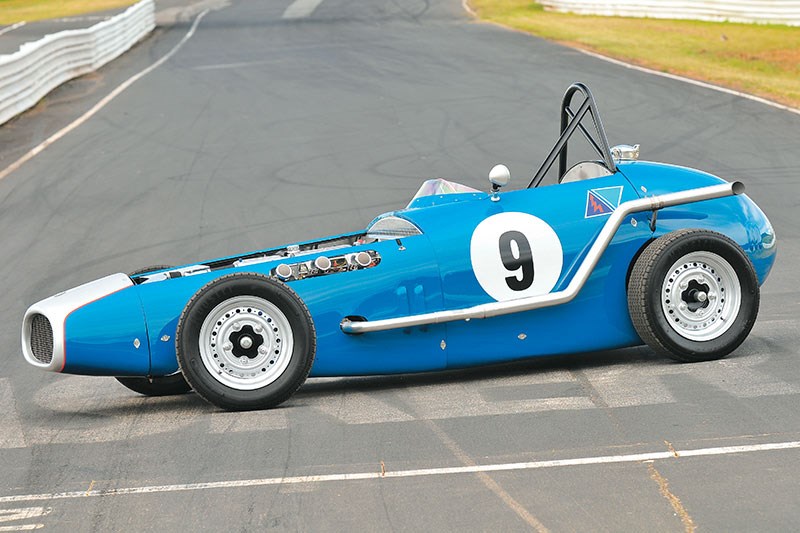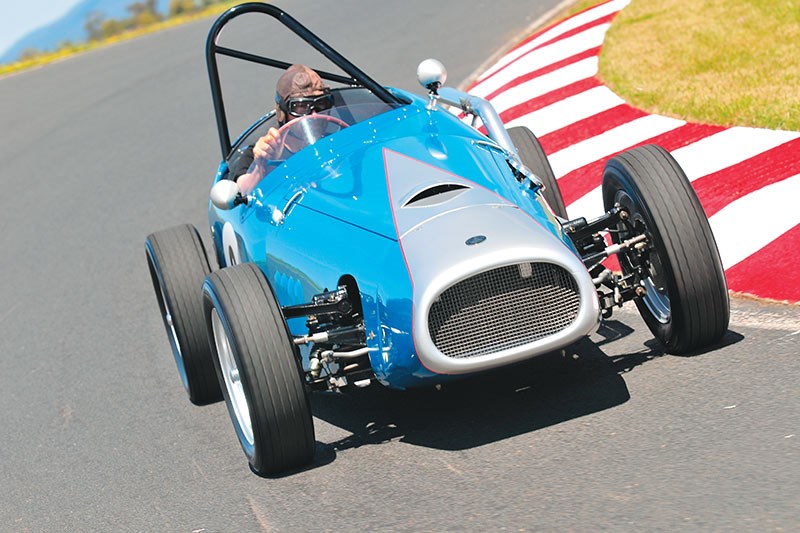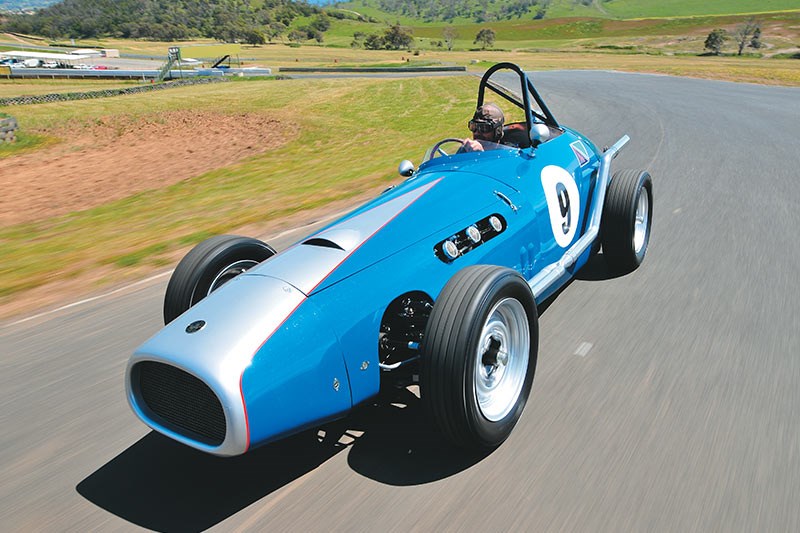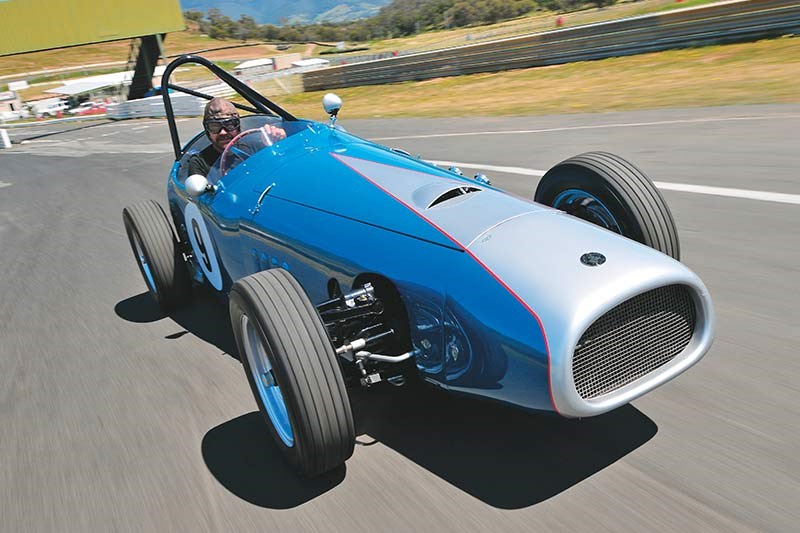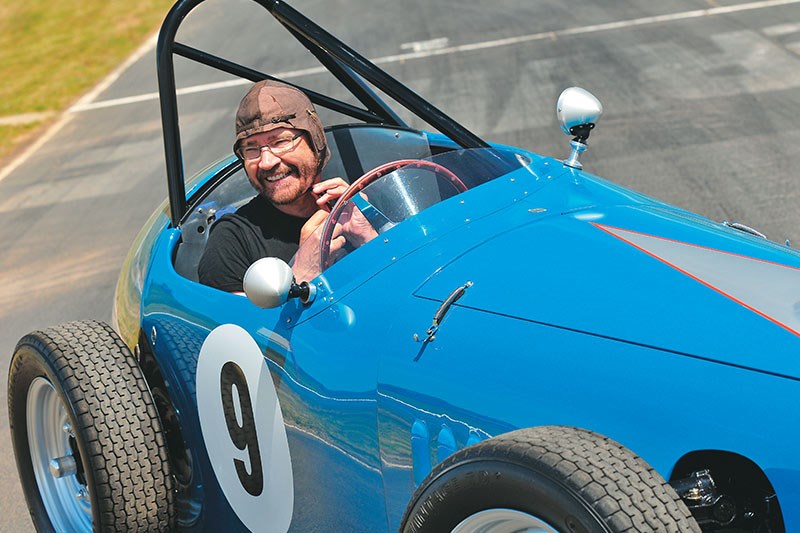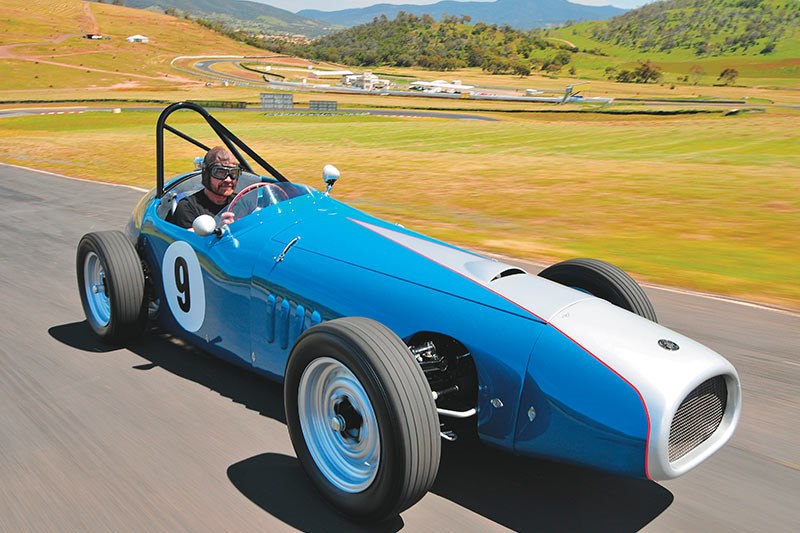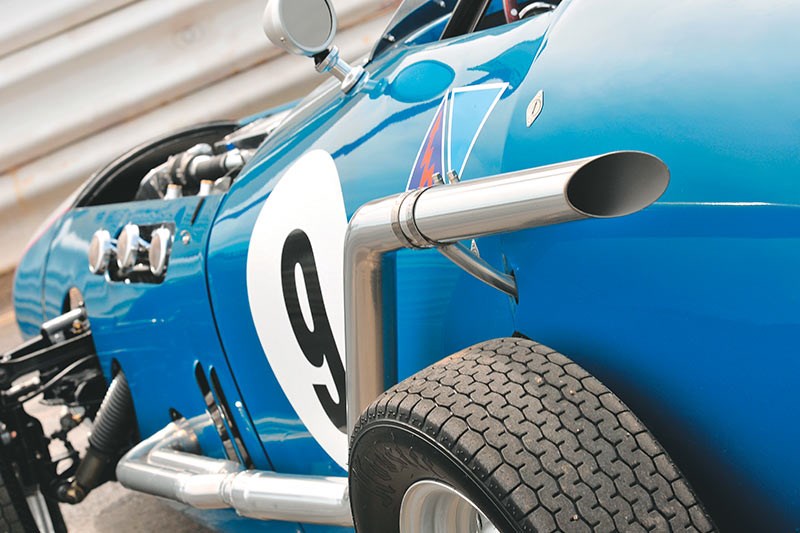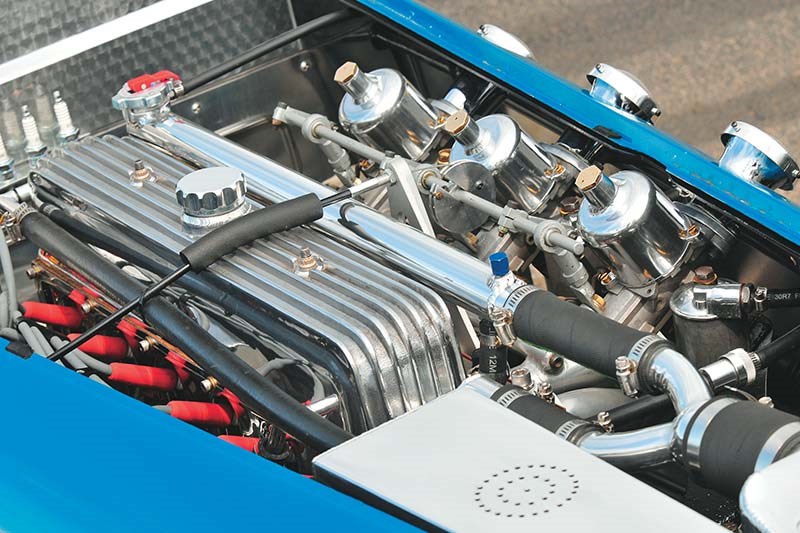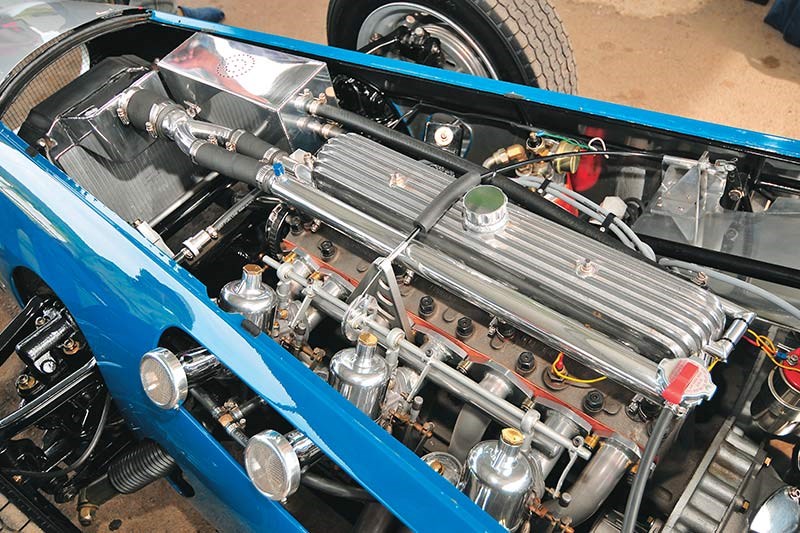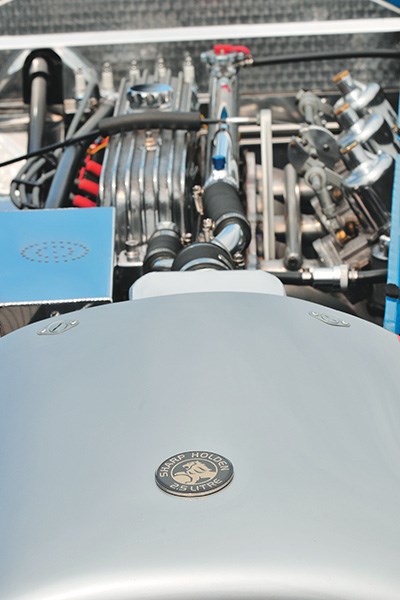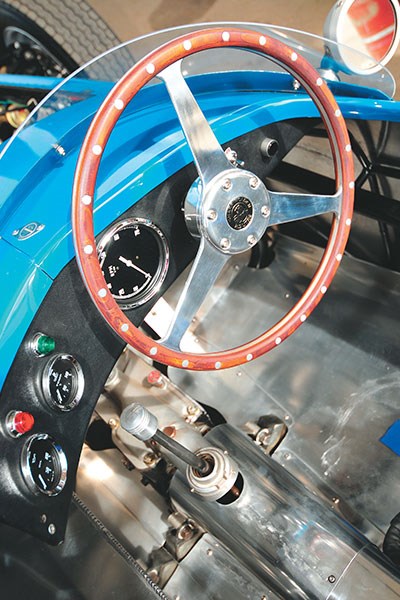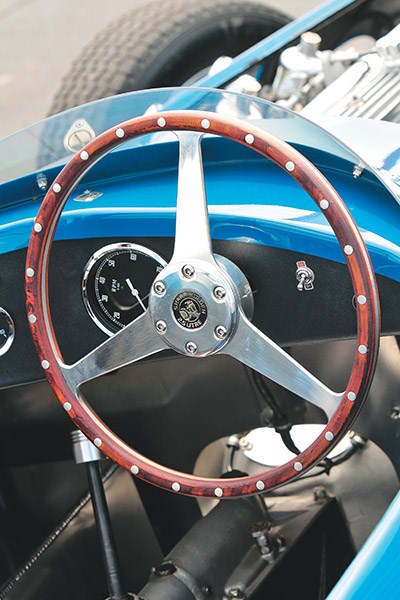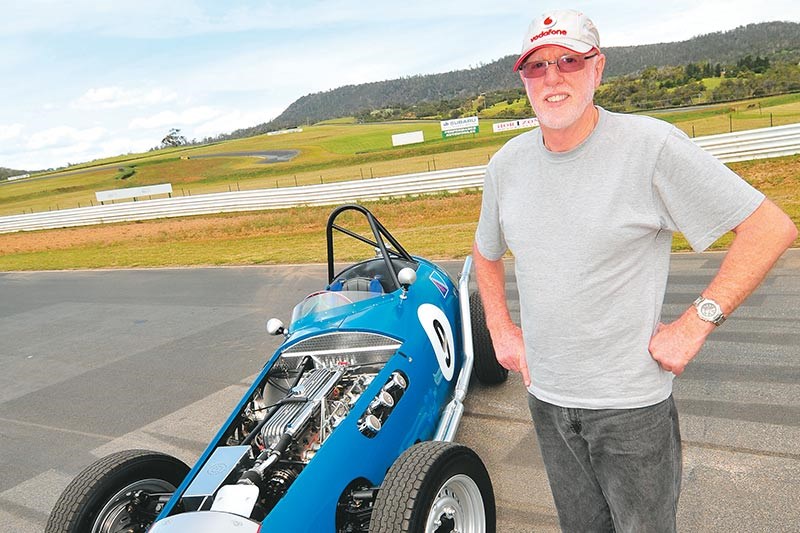 Tasmania might be small but there's a king's ransom in historic race cars just across Bass Strait. Back in 2010, we sent hometown hero John Bowe over to drive some...
From Unique Cars #307, Jan/Feb 2010
The proportion of rare and historic race cars garaged on in Tasmania seems quite high, if the roll-up to a recent Unique Cars track test at Baskerville Raceway was anything to go by.
Officially, four cars were asked to front but when word got out a cast of 11 classic cars and owners turned up on a hot spring day for a few laps of the legendary Hobart track.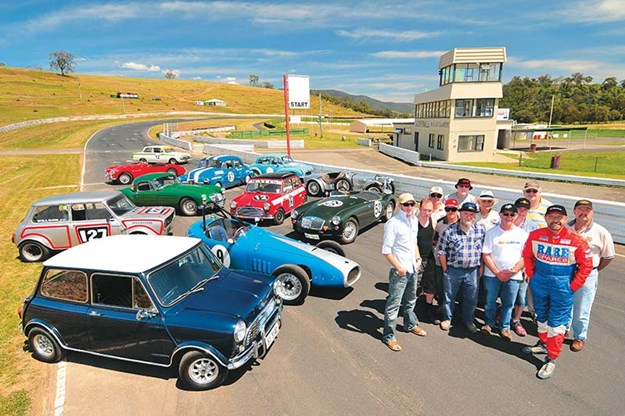 It was somewhat of a homecoming for Melbourne-based chief tester John Bowe, who was born and raised in Devonport and began his racing career in Tasmania. 
But the bonus for Bowe was that he had seen most of our hero cars race when he was a kid and now he was going to drive them, so for JB it was a massive dose of déjà vu.
SPECIAL DELIVERY HOLDEN
First up was a good mate of Bowe's, former classic car dealer Mick Arnold and his immaculate Sharp Holden Special, the only open-wheeler in our top-shelf cast.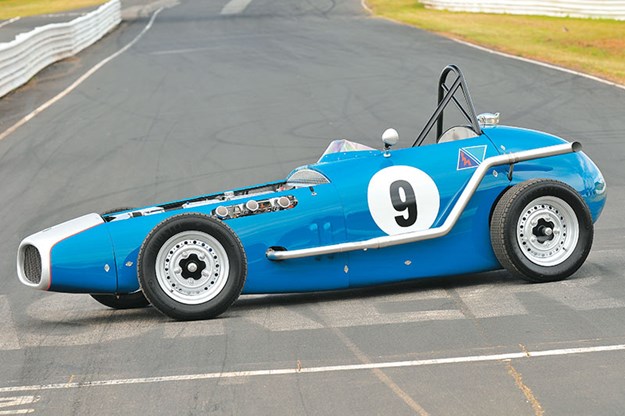 Arnold had been racing a Ford V8 open-wheeler, the Jack Wright Special, but being a long-term Holden man – he'd bought, hotted up, and sold 35 FJs before he was 21! – he'd been on the look-out for a Holden-engined car. After spotting one in Queensland, where he used to live, he spent a few years convincing its owner to part with it.
"John Walker had had it for about 10 years and ran it in regularities and street sprints; it was never in good enough nick to race," Arnold recalls. "Anyway, it blew up one day and he finally decided to sell it to me in 2002."
| Read next: 1964 Repco-Brabham BT11A review
It wasn't just because it was a Holden Special that Arnold liked the car, it also made good engineering sense.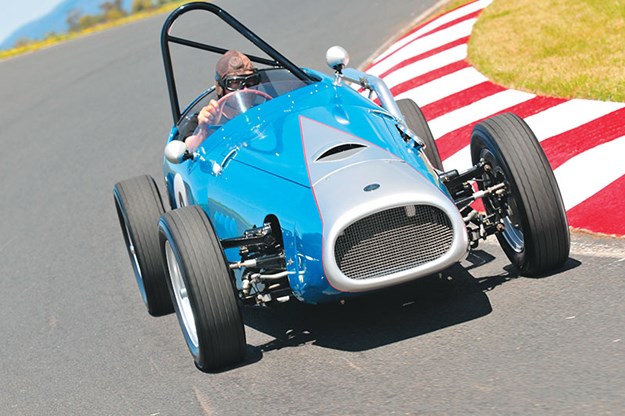 "It's got an off-set engine and you don't sit on the car, you sit in it," he says. "And you're not on top of the gearbox tunnel with the gear lever stuck between your legs. The running gear is all Holden except the gearbox so it's kinda cheap to maintain and I've worked on racing cars most of my days, so I could make it go."
But making it go would take the next three years; the car wasn't in great nick.
| Read next: 2016 Caterham Seven 485S review
"It was built in 1955 and was terribly run down when I got it and we had to remanufacture part of the body. I wasn't going to do the body but when I stripped the paint off, it was full of holes with things pop riveted.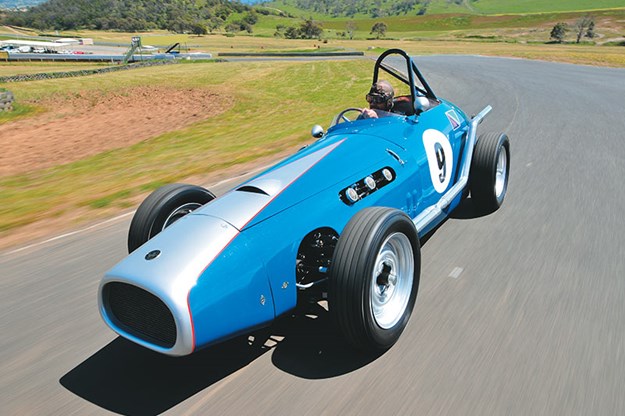 "The tail and nose are original but the centre section is new. It was done by MG Bodyworks on the Gold Coast (no longer in business) and they had an old fella, a Kiwi named Selby, who used to build bodies for Jack Brabham's Coopers. He said he could fix the body but he could make a new one in half the time.
"The original body was a superleggera-type and the engine panels didn't come off and you couldn't get at anything so we rebuilt so it comes in half; you can take the whole body off the car in 15 minutes."
Arnold wanted easy access to components because "it was restored to race, not to look at".
"The (138-cube six) engine is really special. It was built by Dennis Cooper, who used to build engines for JB's racecars in the '80s, and he designed it from scratch so it's got the best of everything."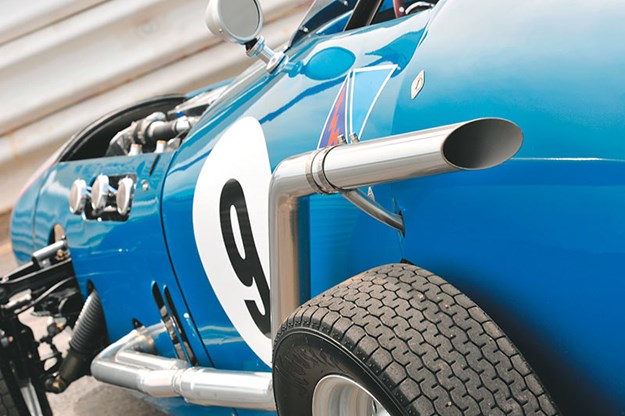 That means a 3¼-inch bore, 30-thou over to run special rings, steel billet crank, hollow chrome-moly pushrods, Argo conrods and Cosworth pistons designed by Cooper and machined from blanks by Special Piston Services, and Dean Tighe cam.
It also has an aluminium flywheel and 7-inch Jim Berry clutch, steel timing gears, modified lightened cam followers, John Needham-built MGTC gearbox with billet steel, straight-cut, close-ratio gears, Ross harmonic balancer, Bo Seton distributor, and Cooper-designed sump.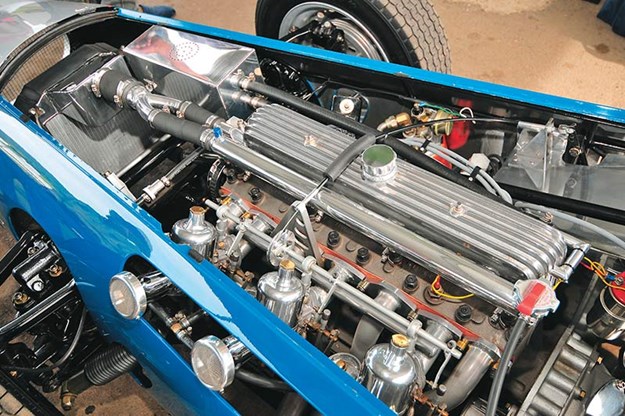 Engine is a tour de force and beautiful to look at (above). It only makes 134kW but it's enough to make the light Special the quickest sideplate-engined Holden around
"We dynoed it at Bo Seton's and it's got 180hp (134kW) at the flywheel, which is as good as you'll get out of an iron-headed engine with small SU carburettors on it. It's log booked that way so you're stuck; you can't go and put a Repco head on it." Arnold had stellar help, with Dennis Bedford (DBR Cobra) helping build the FJ-based suspension and ex-Holden Dealer Team and Dick Johnson Racing driver and team manager, Neal Lowe, sorting the handling.
Because the engine is off-set, the diff is cut and shut so there's one short and one longer Greg Gardner axle. It runs a standard Holden LSD but Arnold has a choice of three ratios and the brakes are standard FJ drums.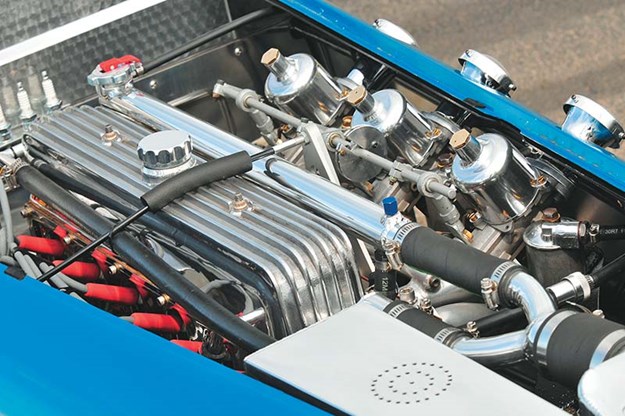 The Special weighs just 590kg dry and Arnold went to great lengths to reduce reciprocating weight, including finding the lightest FJ wheels (they were made in three weights) and using the centres with lightweight rims.
It even has handmade, aircraft-grade alloy wheel nuts and a tiny aluminium starter motor.
CAMS wasn't too thrilled about some of the changes, though, Arnold says. "It already had a logbook but I resubmitted it after I restored it and they weren't happy with some stuff and there was a lot of to-ing and fro-ing.
"It originally never had an exhaust system, just two little pipes out the side, and you can't race like that so Gonzo made a period exhaust system. CAMS didn't like it but they gave up!"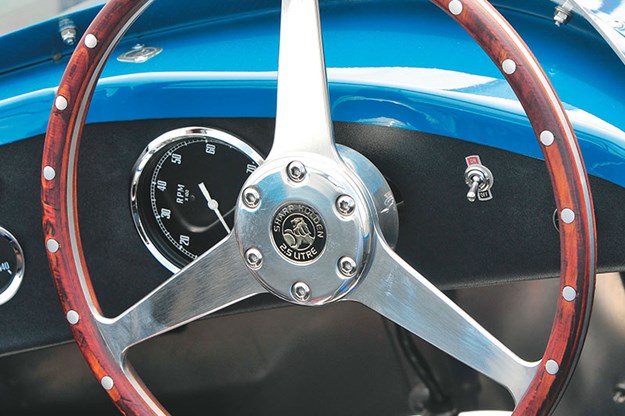 Stunning steering wheel is made from billet alloy
Light weight combined with a super-responsive engine makes the Sharp Holden Special a pretty fast car.
"It accelerates extraordinarily quickly. The engine is its best part; it's superb, it's got really good torque. It's only got little carbies and runs out of power at 6000rpm but it's got torque all the way through.
"It's probably the fastest sideplate-engined car in Australia that doesn't have a Repco head. I've never been beaten by a car without a Repco head and I've beaten cars with Repco heads as well on short tracks where I can gear the car right, like Winton."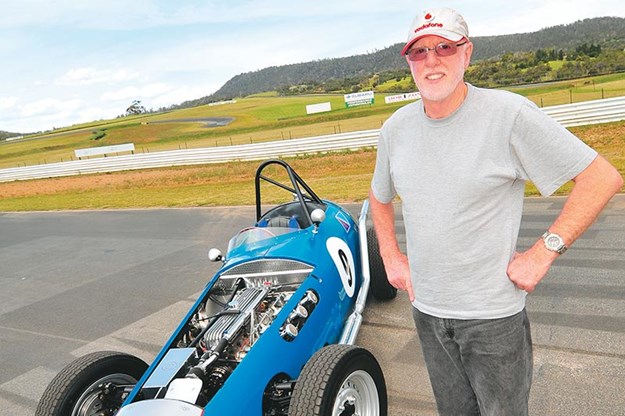 Owner Mick Arnold is reliving his youth
Arnold is chuffed with his car and, now retired, is enjoying racing it the way it was intended.
"I grew up with these cars, I like the people involved and it's fun, like it was when I was a kid.
"We're not racing for sheep stations, no-one's going to plough into you to win a race, and no-one kids themselves that we're great drivers. We're just trying to get our old cars going as best we can."
JB's verdict:
"Mick has been a friend of mine for nearly 30 years and I had the opportunity to race the car at Historic Baskerville a while back. I'd never driven a '50s racing car before and he's done a beautiful restoration on it.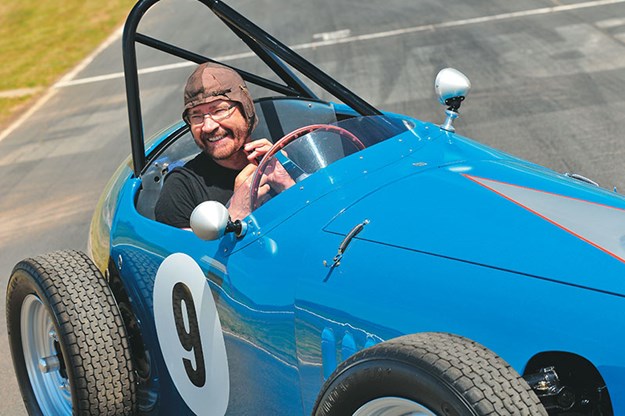 JB thought his helmet looked out of place so he borrowed this natty French leather number for that 'wind on the scone' experience!
The car behaves really well. It doesn't have much grip on those skinny tyres but it's forgiving and neutral. It's very vintage to drive so you're never in any doubt about what era it comes from and how old it is.
Those old triple-carb, Holden side-plate engines are nice and smooth, especially with the work Mick's had done on it, and it has a really nice sound. It's got a nice, close-ratio MG 'box.
If anything gets your attention it's the brakes; they fade really easily, and this is not a high-speed circuit.
The 1950s wasn't a time of great prosperity and a lot of people made cars like this in their own workshops, based on Holden bits, so this car is the epitome of a Holden special."
More Tassie racers:
#1 - Special Delivery Holden
#2 - Mini Cooper
#3 - MGA
#4 - Holden FX
Unique Cars magazine Value Guides
Sell your car for free right here
Unique Cars magazine Value Guides
Sell your car for free right here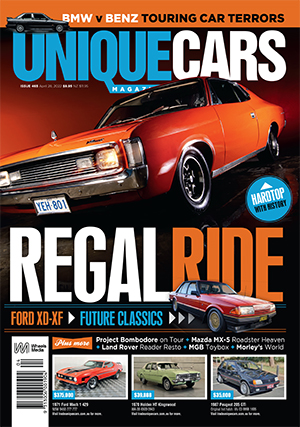 SUBSCRIBE TO UNIQUE CARS MAGAZINE
Get your monthly fix of news, reviews and stories on the greatest cars and minds in the automotive world.
Subscribe