Flashback: Mini Cooper - Tassie Historic Racers #2
---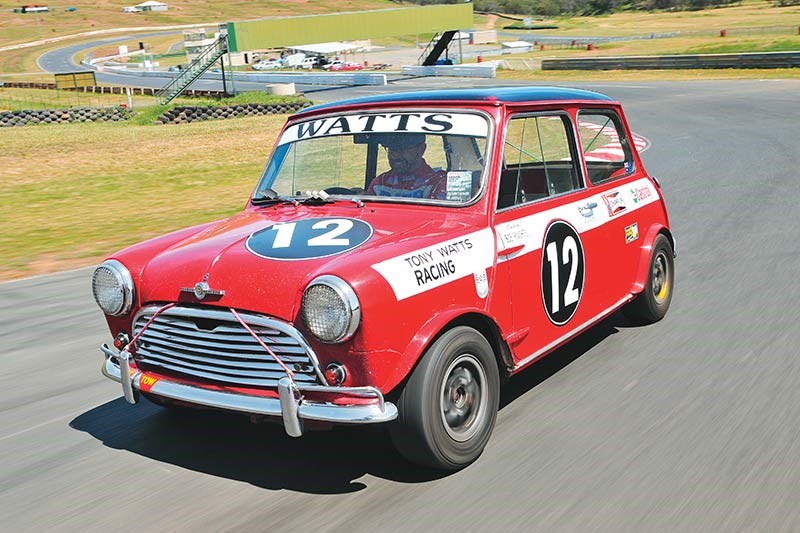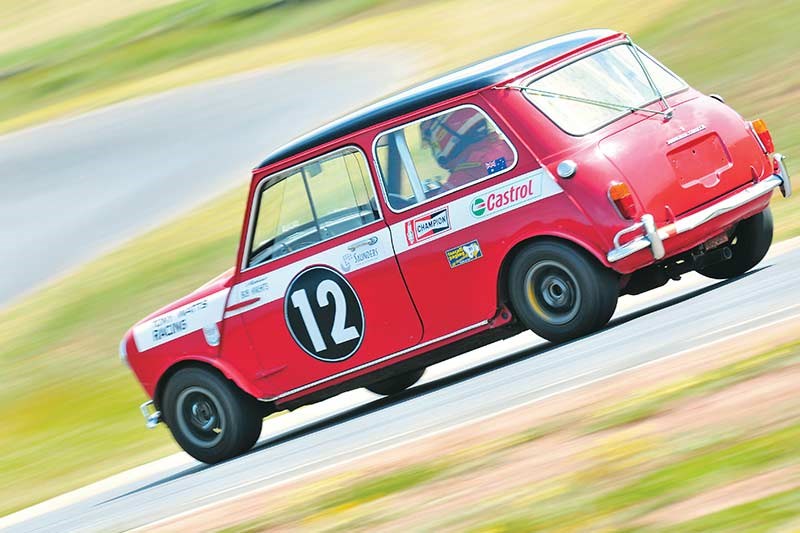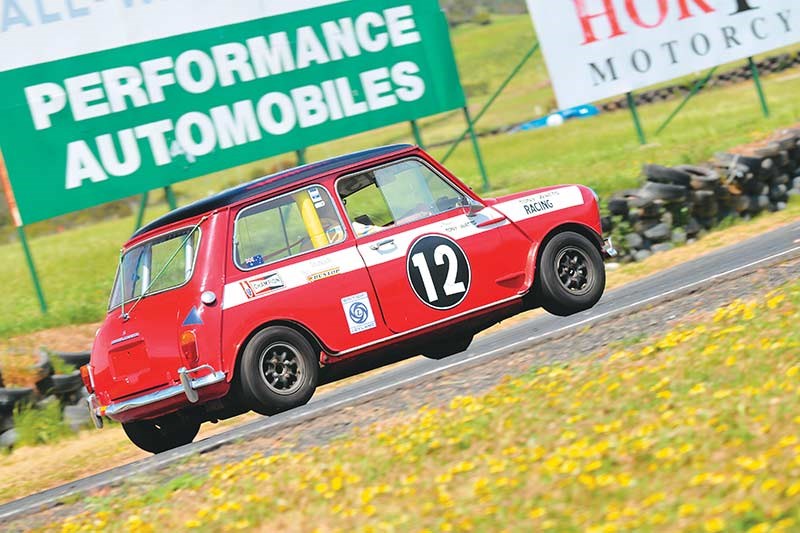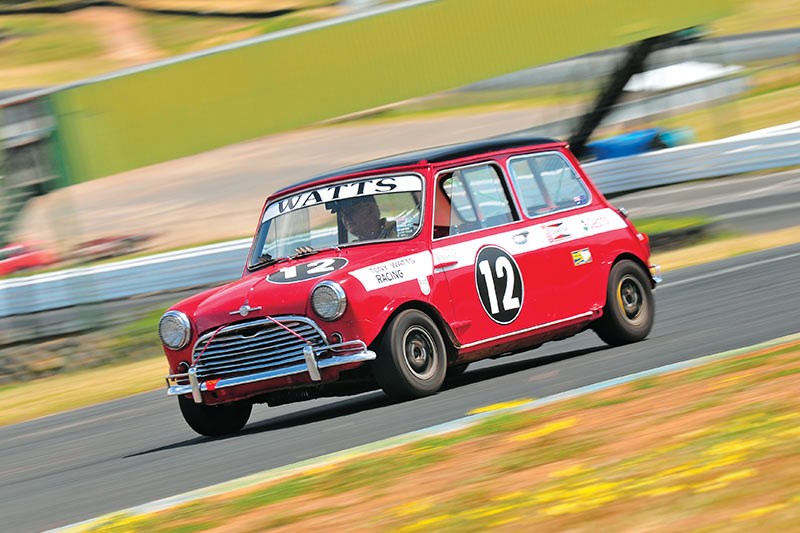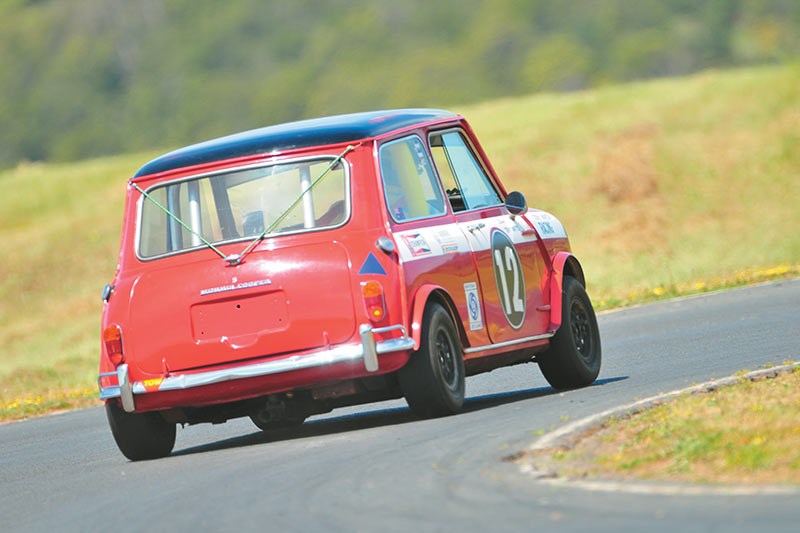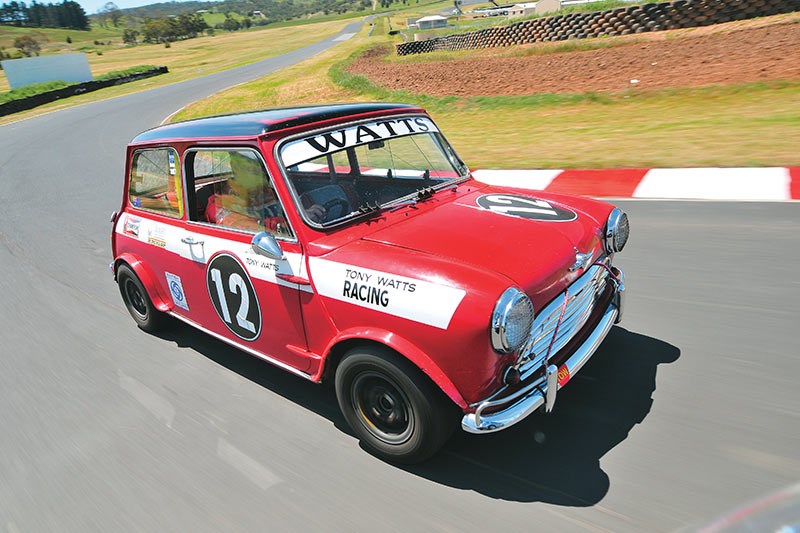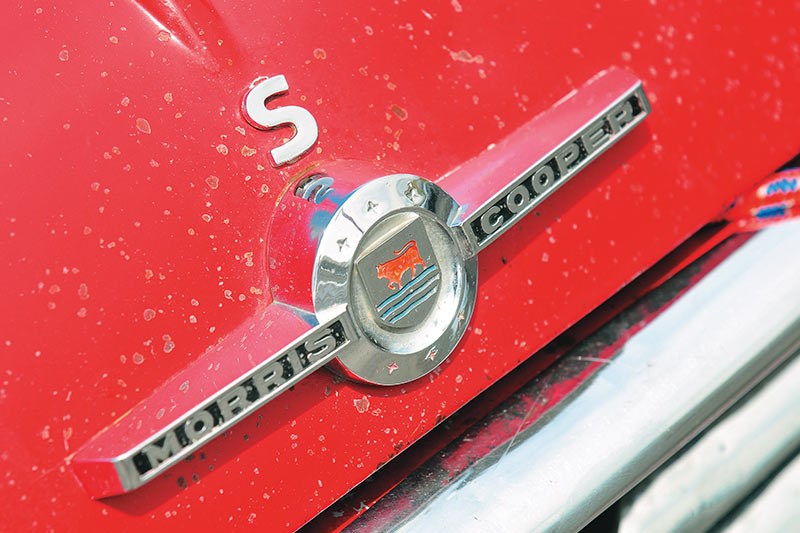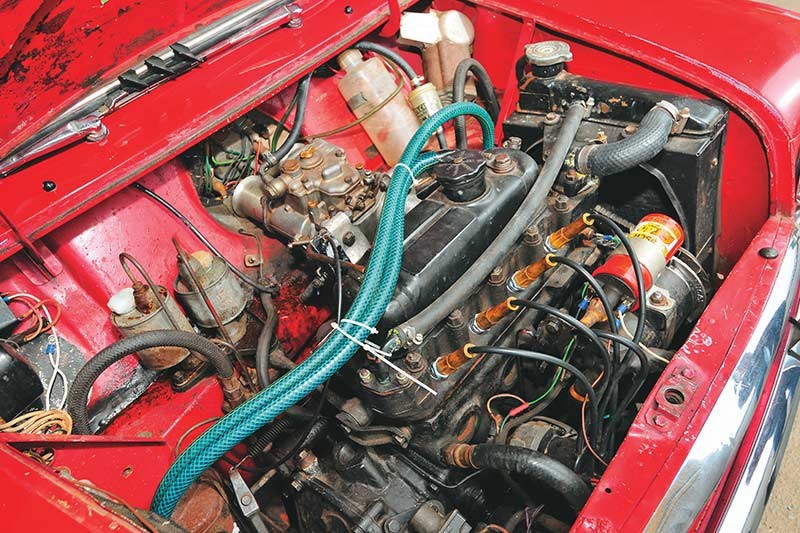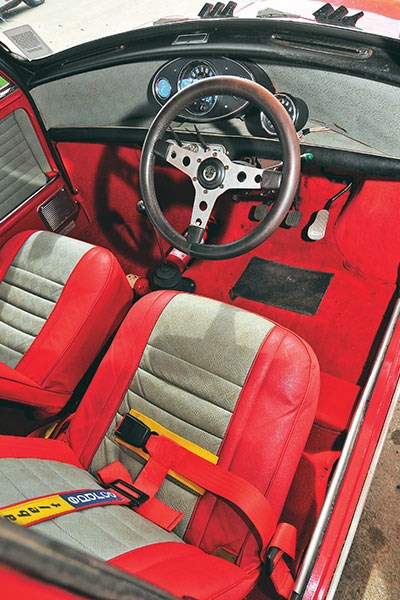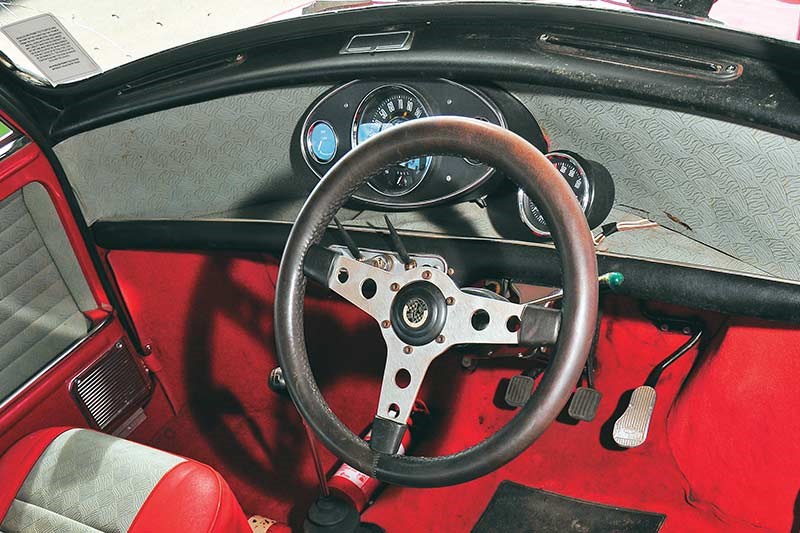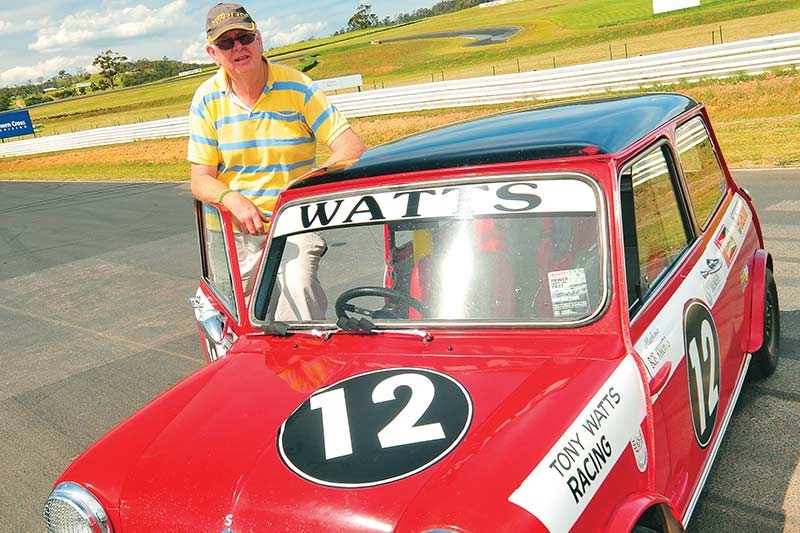 Back in 2010 we sent John Bowe to Baskerville Raceway in Hobart to check out some of Tassie's historic race cars, like Tony Watts' Mini Cooper factory race replica
From Unique Cars #307, Jan/Feb 2010 
Mini Cooper
Tony Watts is 6ft 3in tall in the old money (1.9 metres) but he proves just what a brilliant design the original Mini Cooper was because he's been racing it for nigh on 43 years and has never had trouble fitting his big frame inside the tiny two-door. Actually, he says, no one has ever sat in the back seat!
Watts' Mini Cooper looks like it's just jumped out of the pages of a '60s motorsport magazine, so original is it. It even has all its original racing grime and Watts is too scared to wash the precious magnesium Minilite wheels in case they fall to bits!
His brother bought it new in the UK in 1966 and took it straight to one of the doyens of Mini tuning, John Sprinzel (of Speedwell fame) to transform it from road car to a factory race replica. Fifteen months later Tony bought it and it's been in the family for over four decades.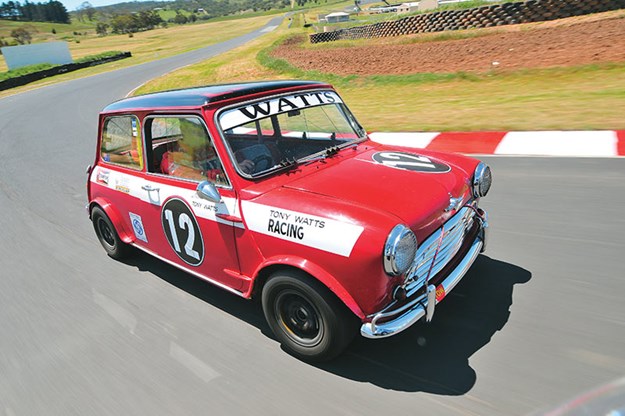 'Sprinzel' Cooper is ultimate survivor car, it's basically as-delivered in '66
Watts, who used to be the used car manager for a Hobart Leyland dealer, is an avowed Mini fan, having sold and owned many of the little front-drive British 'bricks'.
"Sprinzel was very much a Mini guru," he says. "He did the motor (bored out from 1275 to 1293cc) and gearbox and it's got all the right bits like roller rockers and polished rods; to see the motor pulled down it's a work of art.
| Buyer Guide: Leyland Mini Clubman
"The English certainly know what they're doing. I took it to the mainland a couple of times to Manton's and they couldn't believe the work that went into the engine."
Compact Cooper S was, and still is, difficult to punt quickly due to LSD, which necessitates perfecting left-foot braking. JB loves 'em but doesn't like driving 'em!
Watts' Mini is famous in Tasmania, having been raced at Longford three times before the hallowed road circuit was closed down.
"My brother ran it first at Longford, then we shared it the second year, then I ran the last Longford meeting in 1968," he remembers. "It was very successful at Longford because of its reliability. A lot of the cars it competed against were older and it was a long way 'round – 4.5 miles a lap and they were six-lap races – and I won't say I had the quickest car there but I picked up a lot of money. It was a very good car at Longford.
| Buyer Guide: 1965-71 Morris Cooper S
"The Flying Mile would stretch its legs but down through the Viaduct and Pub and Tannery Corners it could pick up cars with ease until we got to the Flying Mile again. I think it's failed to finish only a couple of times in its life and I rev it to 8500; it'll pull close to 9000 revs.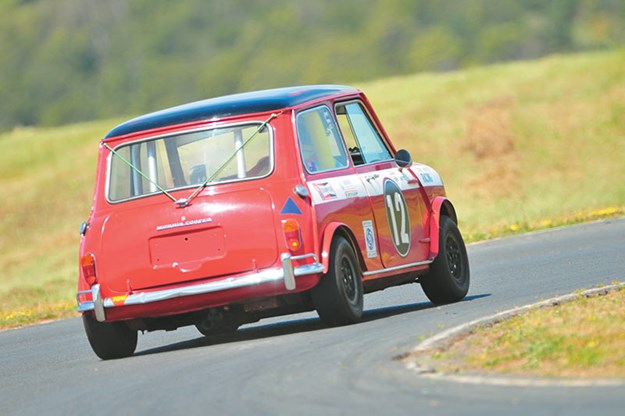 "We really looked after the car. Each year we pulled it apart and rebuilt everything new. It was expensive but we didn't take any shortcuts.
"I had a couple of good Pommie mechanics who were pretty fastidious and gave strict instructions on how to run it in."
Watts also raced it at Baskerville and Symmons Plains but eventually the little Cooper was out-gunned, especially on Symmons' long straight, so he parked it and raced an ex-Garry Rogers Escort for a while. Aware of the Mini's value and rarity, Watts built a replica in 1986 and it was raced successfully in Group N by local driver Richard Biggs.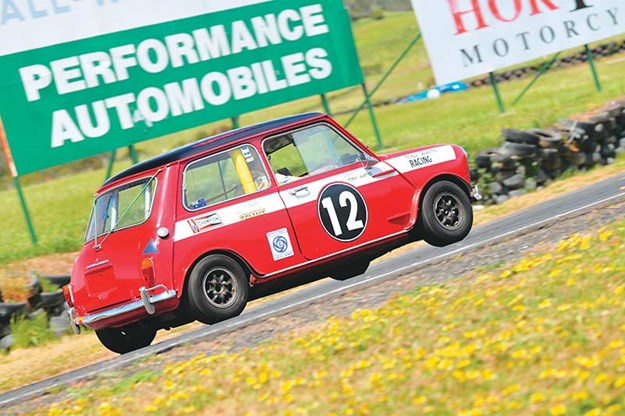 Watts' Mini is completely original and only has 224 road miles on the odometer, which was disconnected when the car was converted to race spec. He has installed a 10,000rpm tacho and an accurate temperature gauge but everything else is pukka.
"To my knowledge there isn't another of these Sprintzel cars in the country; it's one of the most original Minis in the country," he says proudly. "I don't drive it very often these days, just on very special occasions and at historic meetings.
"The LSD makes it very difficult to drive; the wheels point in all directions. You put your foot down coming out of a corner and you've really got to grab hold of it. It's really difficult to drive quickly  because they're nearly as long as they are wide and you can't really make any errors otherwise you're in big trouble.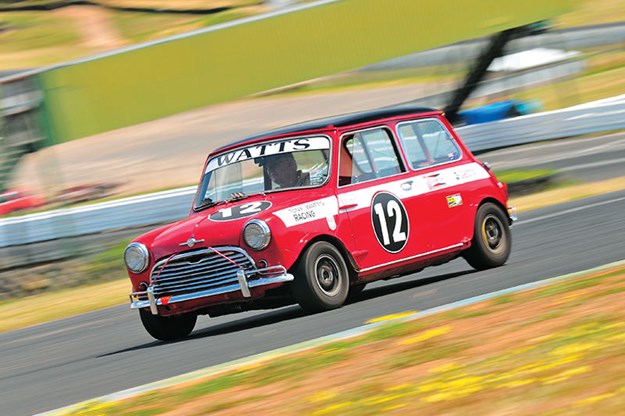 "You steer it on the throttle and left-foot brake to straighten it up. If the diff is set up right it pulls the front 'round, but you can't let the back slide out too far, they can do a lot of damage.
"In the early days at Longford, you had a seatbelt and that was it. It's got a hoop in it now and I've just left it how it ran, without a passenger seatbelt, heater or radio. That's how it came from the UK."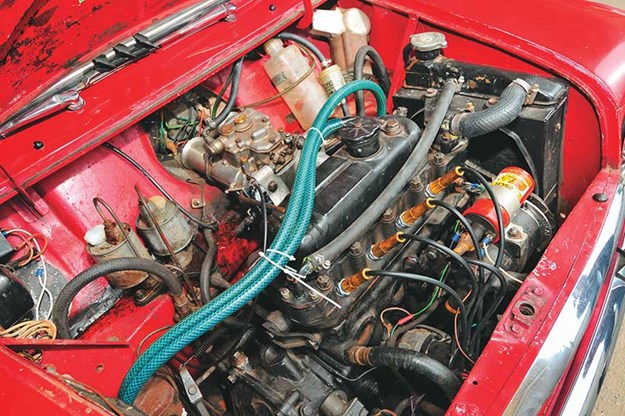 Engine revs to 9000!
JB'S VERDICT:
"I remember watching Tony Watts race that car. When it first arrived in Tassie, our little local racing scene was pretty excited because there were very few Mini Cooper Ss around here in those days.
It's a time-warp car. It's not restored, it's not polished; in England people would wet themselves with excitement over it because they love that original patina. And it's not a barn find; he's used it periodically for the last 43 years.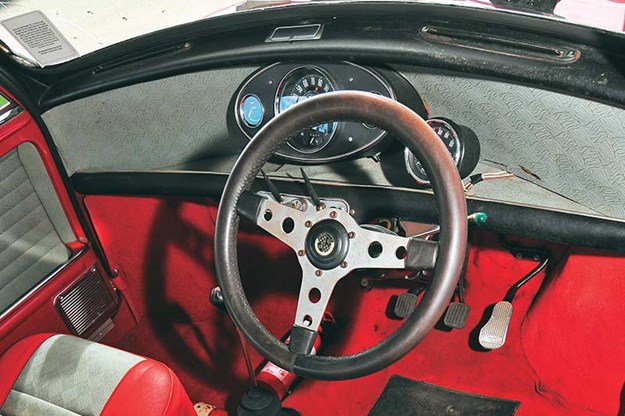 I've never been a great fan of Minis and now, having driven it, I think it would take a fair bit of practise and technique to drive one fast. It's quite short and twitchy and has a limited-slip diff and it tugs you all over the road. Guys of the era like Peter Manton, Brian Foley and John Harvey used to throw them around and stand on the throttle with smoke coming off the front tyres but there was no way I was going to do that today.
I can certainly understand why those guys were fairly adept at left-foot braking, because if you back off too quickly when you're turning, the back wants to step out, and left-foot braking would allow you to keep some throttle on and keep the front wheels pulling.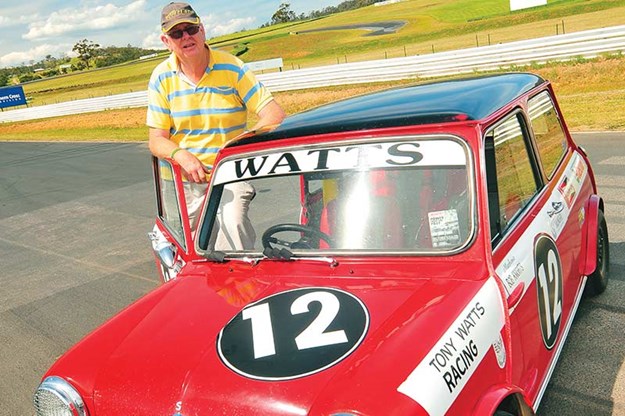 Tony Watts towers over Mini he's raced for 43 years
In their time they were a very special little car and I clearly remember that car when it was new. It brings back lots of childhood memories."
More Tassie racers:
#2 - Mini Cooper
#3 - MGA
#4 - Holden FX

Unique Cars magazine Value Guides
Sell your car for free right here
Unique Cars magazine Value Guides
Sell your car for free right here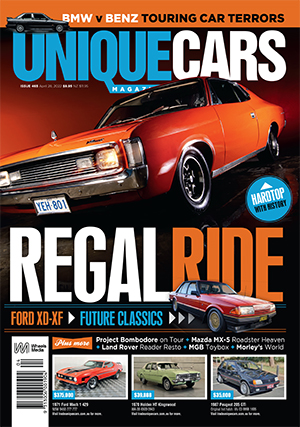 SUBSCRIBE TO UNIQUE CARS MAGAZINE
Get your monthly fix of news, reviews and stories on the greatest cars and minds in the automotive world.
Subscribe