1960 MGA twin-cam: Past blast
---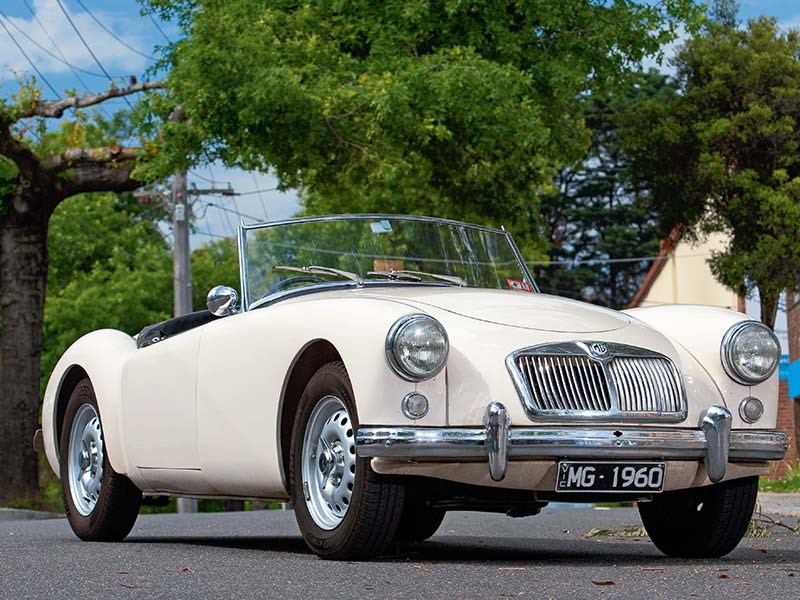 1960 MGA twin-cam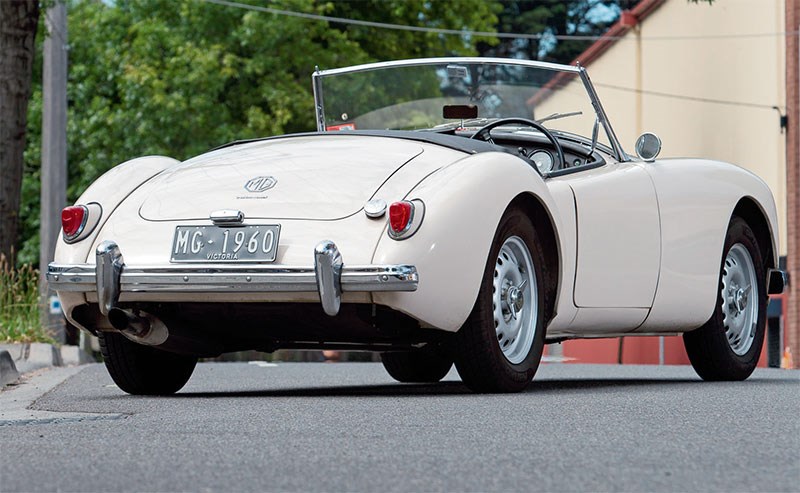 1960 MGA twin-cam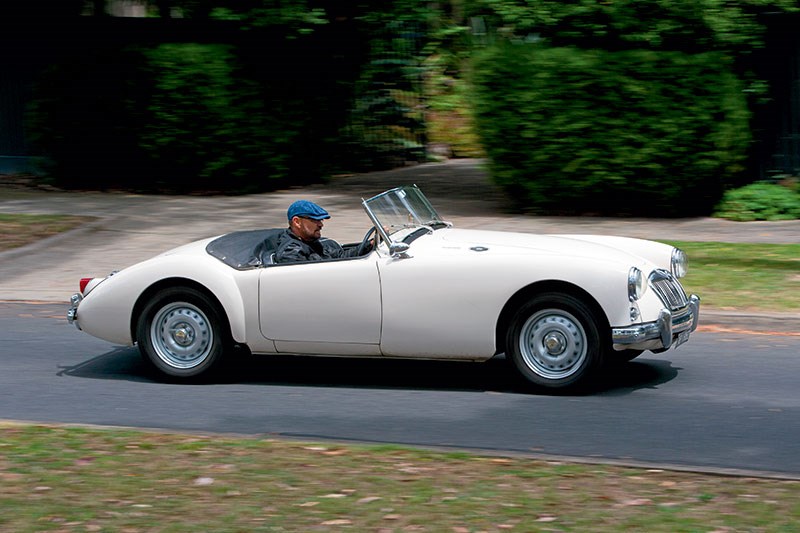 1960 MGA twin-cam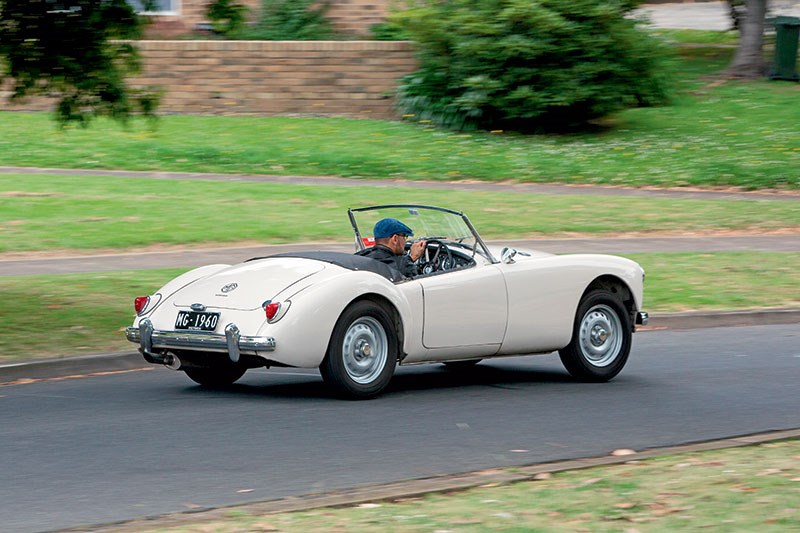 1960 MGA twin-cam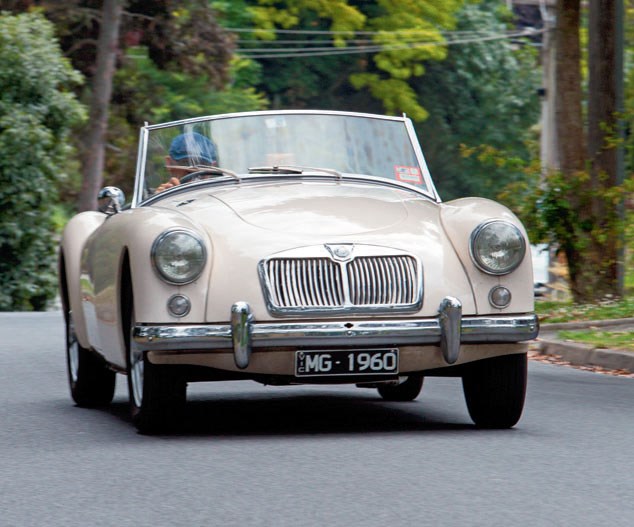 1960 MGA twin-cam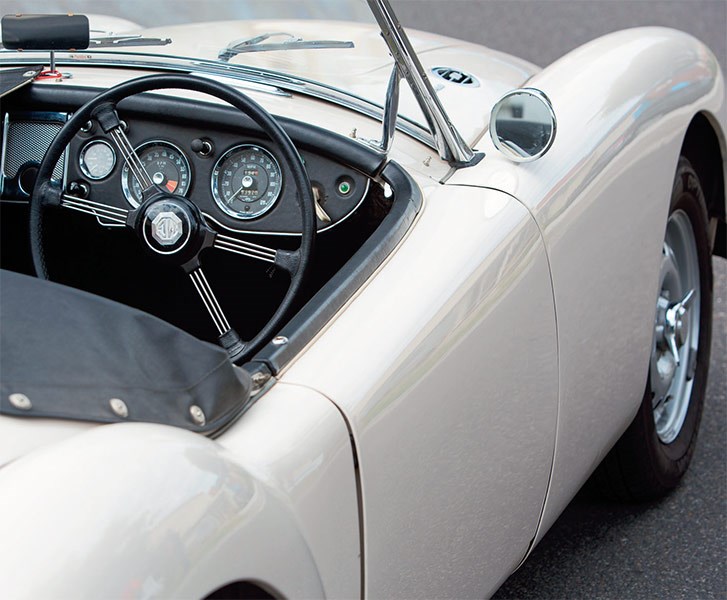 1960 MGA twin-cam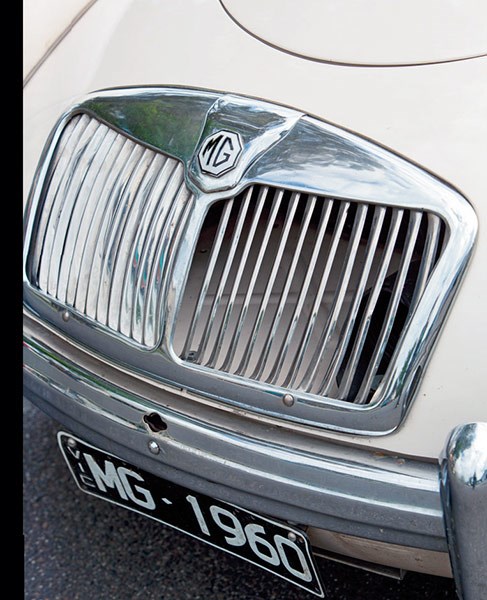 1960 MGA twin-cam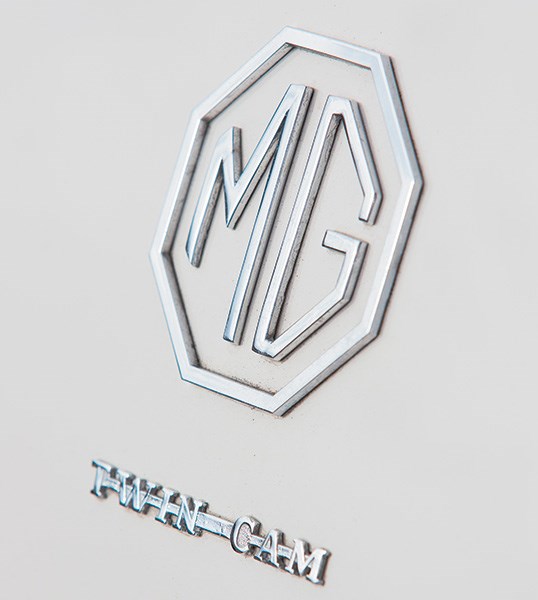 1960 MGA twin-cam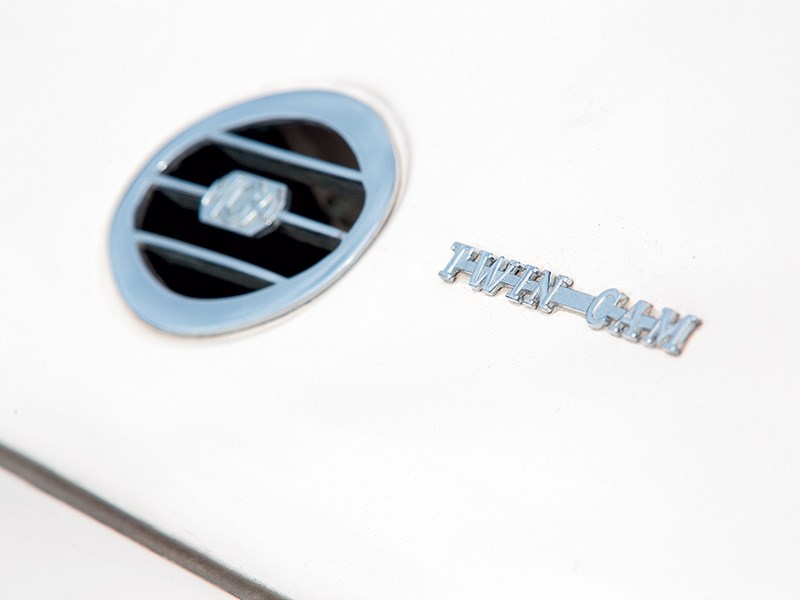 1960 MGA twin-cam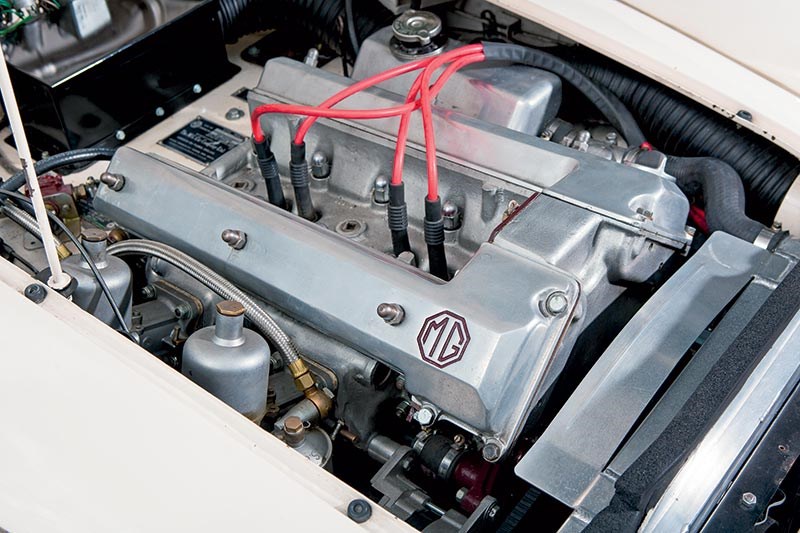 1960 MGA twin-cam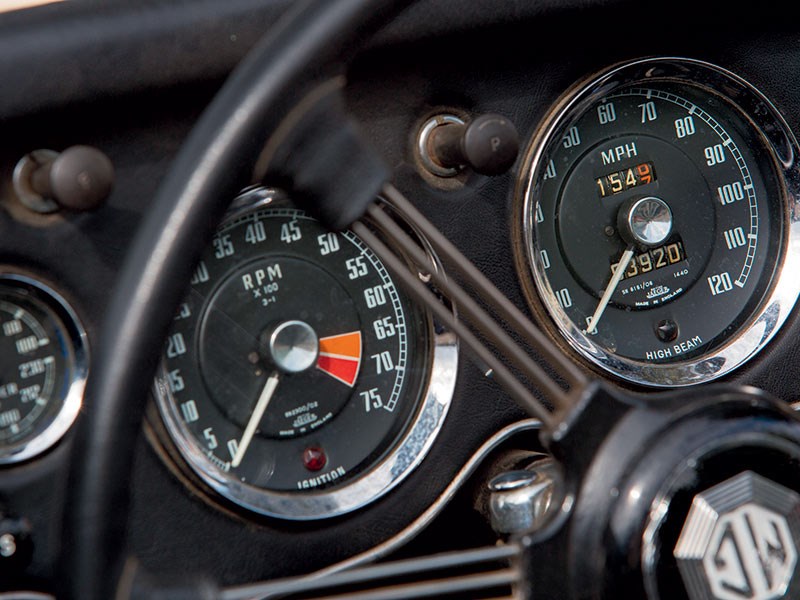 1960 MGA twin-cam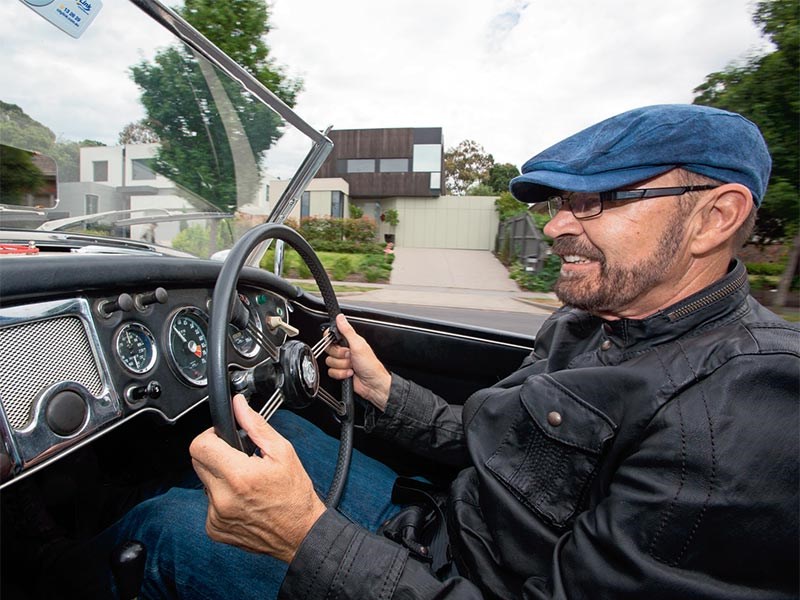 1960 MGA twin-cam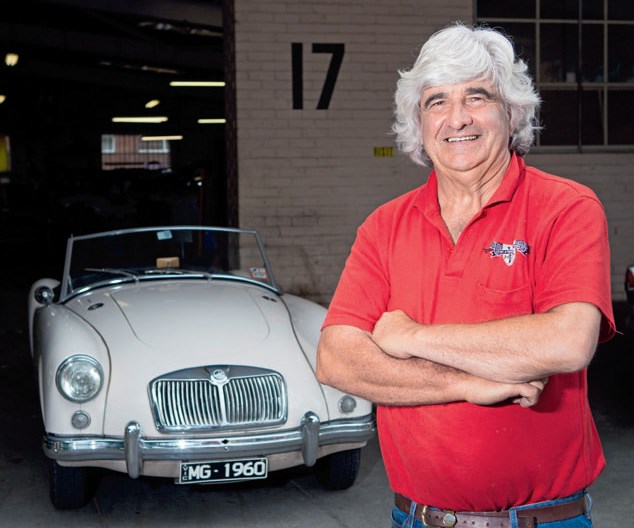 1960 MGA twin-cam

If you're into iconic MGs, they don't come a lot more desirable than this one
1960 MGA twin-cam
TWIN PEAK
I've mentioned this before, but when I was a youngster my father was a bit of a British sports car guru. He was particularly good at tuning SU carburettors, so people would come from all over Tasmania to be tweaked and tuned. They'd come to our family house in Devonport and on a Saturday we'd have a driveway full of cars – things like MGTFs, MGAs and Triumph TR3s.
My dad really loved the MGTF, but he and his mates considered the MGA to be a bit soft. Really. I guess that was because of the smooth flowing lines of the car compared to the older, square-rigged MGTF.
They used to say the only MGA worth having was the twin-cam. So here we have one of the twin-cams that my dad used to rate as worthy of his – and his mates' – attention. This is a rare car. There were only a couple of thousand made as a top-line special build to make the MGA more appealing for racing.
The engine is a specially developed version of the B-series bottom end that was fitted to several Pommy products in the 1950s, and of course the regular MGA. That twin-cam head is alloy with steep valve angles to give a hemi head and it looks a treat, with two big cam covers. The engineers decided to bore out the engine slightly more than the normal road-car engines to take advantage of the under-1600cc race regulations.
Unfortunately, that wasn't the only thing the engineers had to do. Despite its promise of excitement with the twin-cam layout, in reality the engine was a little troublesome when it was new. Sure, it wasn't intended to take the kids to school, but with oil-burning, plug-fouling, piston breakages, and valve gear and oil pump issues, the engine probably wasn't as bomb-proof as it could have been.
Over the course of production, MG engineers attended to the component failures and worked out why the pistons were melting, even with a reduced production compression ratio. The piston problem was eventually tracked down to harmonics: the engine was vibrating in a particular way at around 5500rpm – where enthusiastic owners spent a lot of time – and aerating the petrol in the SU carbies. With the maximum 108 horses coming at 6700rpm, the combination of high revs and a lean mixture condition = pop!
This problem didn't appear with competition-spec cars with Weber carbies (nor, probably, on an engine dyno) and that was a clue in tracking the cause of the melting pistons. I think they fixed it with rubber mounts for the SUs.
Time and technology has thankfully left those problems behind (as has this car's delightful restoration by HVR in Melbourne), making the twin-cam highly collectable. This one was restored a few years ago and HVR continue to look after it. They do some beautiful stuff, like recreating complete body shells for 1930s cars for international clients, so it's in good hands.
This thing is gorgeous. That engine really fills the engine bay; it's a bit of a feast for the eyes.
Having four-wheel discs on the Twin Cam was a bit special in the late 1950s and they also had special steel wheels in place of the MGA's wires. No doubt that was because a steel wheel is inherently stronger than a slightly wobbly wire, especially for spirited driving or track work. The holes around the edges were to assist cooling.
Those wheels and the Twin-Cam badge on the boot were the giveaways that this was not your ordinary MGA.
I was really looking forward to driving this car. It's gorgeous in antique white colour with those distinctive wheels, but what immediately struck me is how small it is. Sure, it has the classic long bonnet and low boot profile of many sports cars of its era, but it still looks bigger than it really is.
There's no door handle on the outside – you need to reach in and pull a cable to open the door – and once you're sitting inside, the small size is reinforced. I'm not real tall and it was tight in there. It's quite narrow – more so than an MX-5 – and, with tiny pedals that disappear into the floor, there's not much chance of driving it with work boots on.
In line with its high spec, it has rack-and-pinion steering, and the steering wheel is leather-wrapped and quite large. Many would have been replaced back in the day with smaller wooden units.
It has a vintage feel when you are driving. I'll draw the comparison to the Lancia Aurelia I drove recently: that was a 1955 car that had quite a modern dynamic about it, but the MGA feels more vintage, even with the more modern steering.
The gearbox is a close-ratio unit compared to the standard MGA and it's a good match to the engine. It's a four-speed without overdrive, and there's no synchromesh on first so you have to bring the car to a stop to get it back into first. That's no big deal.
You'd expect it to maybe have a distinct sound with the different head and breathing, but the exhaust note is very similar to an MGB. It has that terrific B-Series beat to it.
Like most of the cars I drive for Past Blast, this car belongs to someone else, so I didn't rev the guts out of it, but I do drive them enough to get a feel for how they were. The twin-cam likes to rev a bit more than the normal B-Series; it's flexible, but it likes to have a little sing. It prefers being at 5000 revs than 3000, which of course is a hallmark of many twin-cams.
The steering wasn't quite as sharp as I expected, even with this car being fitted with radial tyres. Back in the day, it would have worn Dunlop Roadspeeds.
Like all classic sports cars, driving with the roof off and the wind in your hair at 60 kays feels more like 60 miles an hour. And you know what, I reckon that's a big part of the appeal of owning a classic sports car: you can have a whole lot of fun in one without getting into trouble. You get all that enjoyment behind the wheel, and when you look down at the speedo you're still not breaking any laws or records. The temptation to drive hard and get into trouble is simply not there.
Okay, so my dad and his mates might have thought of the MGA as a bit of a hairdresser's car, but the twin-cam is a bit more special than that. I really like it.

THE RESTORER SPEAKS
PAUL Chaleyer of Historic and Vintage Restoration (HVR) restored and now looks after this MGA twin-cam on behalf of its owner, who prefers to remain anonymous.
"In general, the MGA is an easy car to own and restore as there are no real worries with spare parts," Paul said. "The only sticking point is with the twin-cam parts – the engine components are pretty thin on the ground.
"They've become a bit of a collectors' item. I'm not sure how many came to Australia but I reckon it's in the range of 20 or 30. In more recent times there have been a few come in from the US and been converted, which is an easy job."
Paul and his team have updated aspects of this Australian-delivered MGA to make it more suited to regular driving.
With modified cams and exhaust, it also has more power than standard.
"These days, with a lot more knowledge, the engines are reliable, but we've upgraded the cooling system and the ignition.
"They had a bad reputation for overheating, so we've fitted thermo fans, too. This one gets used regularly – in summer, it's driven up into the sticks around Hotham and the owner has taken it around Tasmania.
"Sometimes he does the shopping in it!"

FAST FACTS
1960 MGA Twin-Cam
Engine: 1588cc four-cylinder alloy-head twin-cam
Power: 108hp (81kW) at 6700rpm
Weight: approx 950kg
Transmission: Four speed manual
Wheels: 15x4-inch steel
Brakes: Four-wheel discs
0-100km/h: 9.1 seconds (The Motor magazine road test, 1958)
Top speed: 193km/h (manufacturer claim)

*****
More reviews:
> Buyer's guide: MG Midget (1961-79)


Search used:
Unique Cars magazine Value Guides
Sell your car for free right here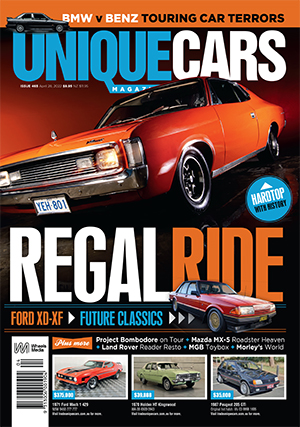 SUBSCRIBE TO UNIQUE CARS MAGAZINE
Get your monthly fix of news, reviews and stories on the greatest cars and minds in the automotive world.
Subscribe