Volvo P1800 review
---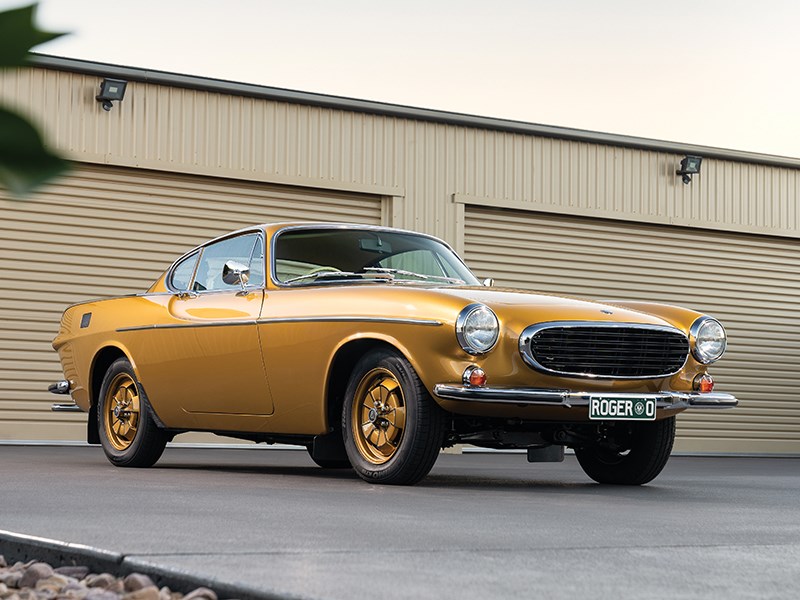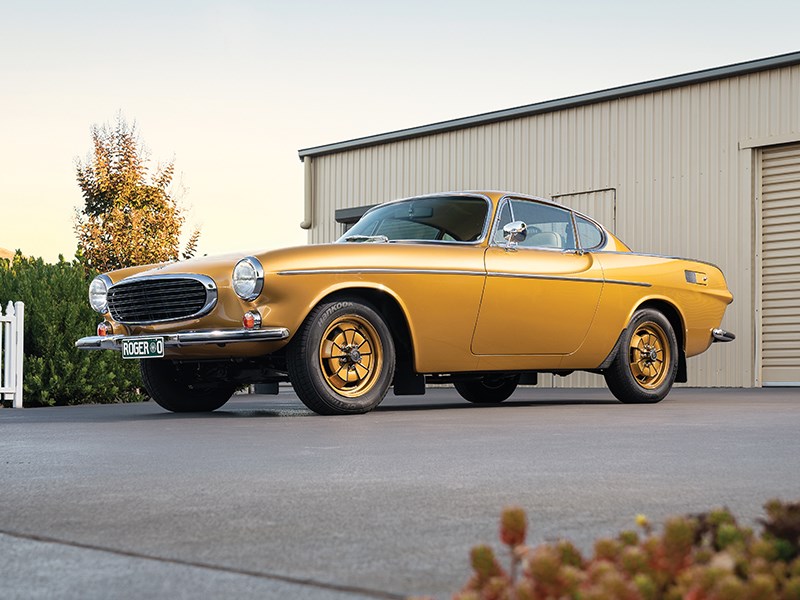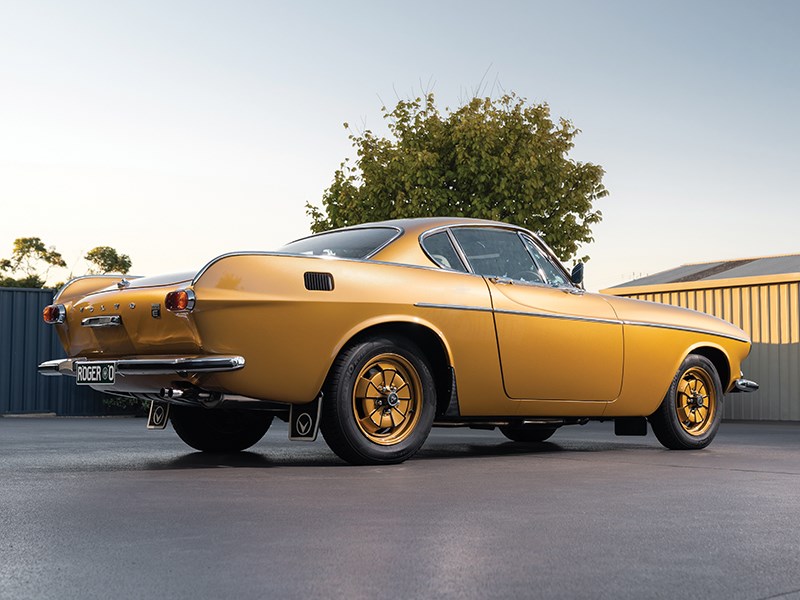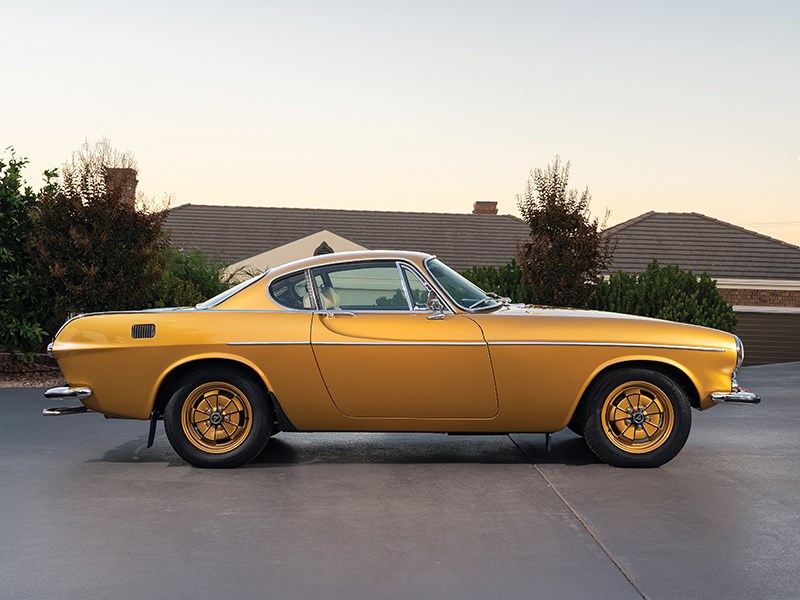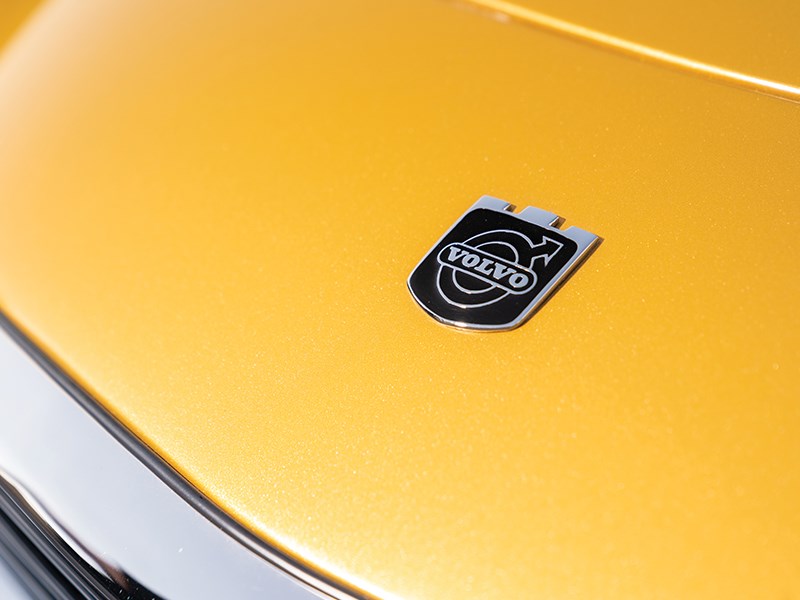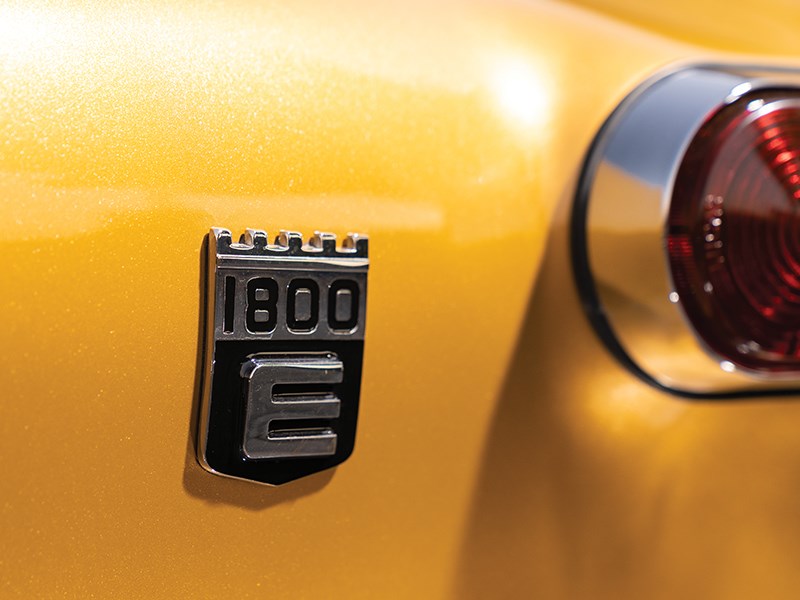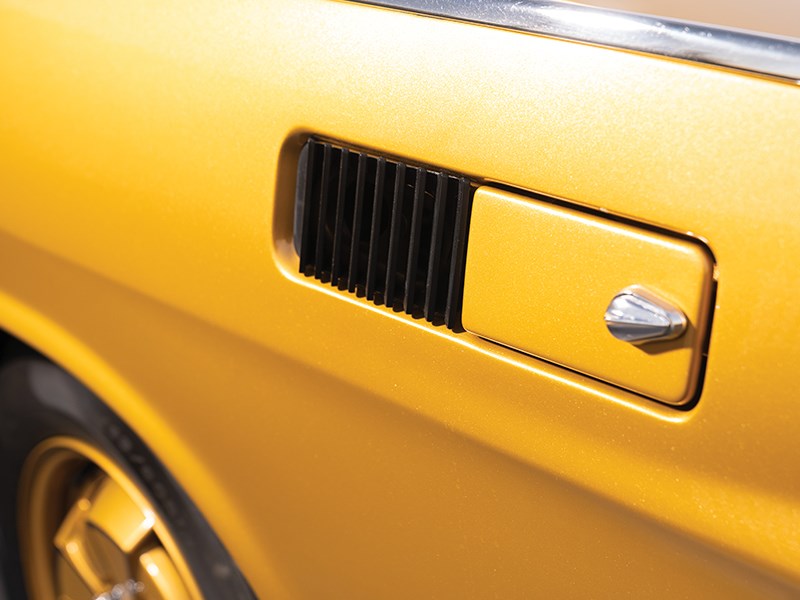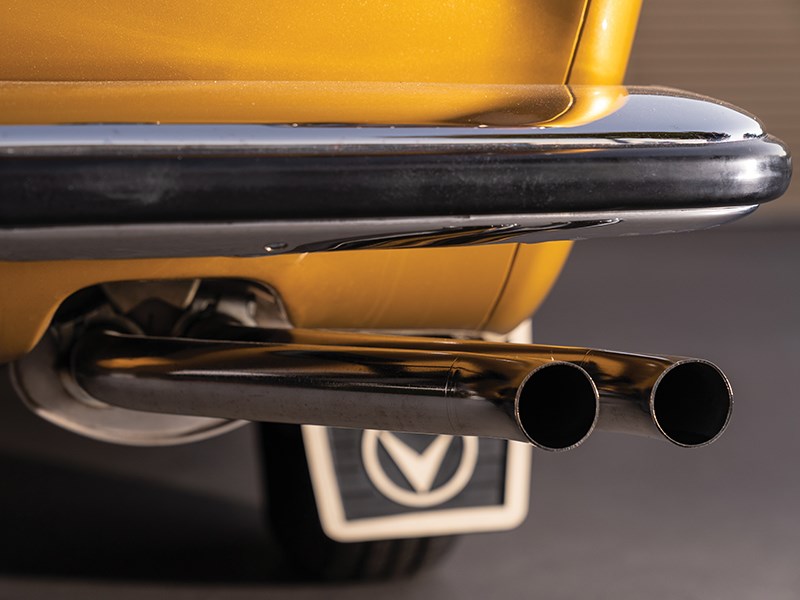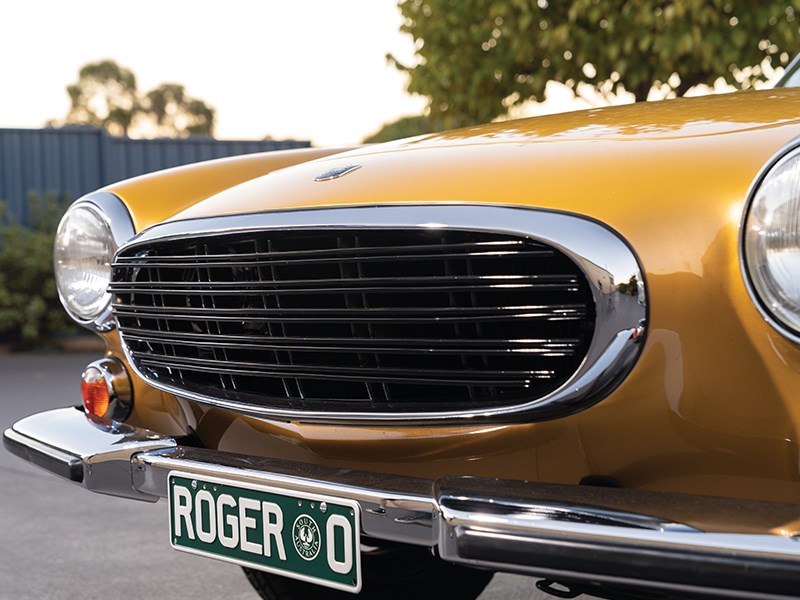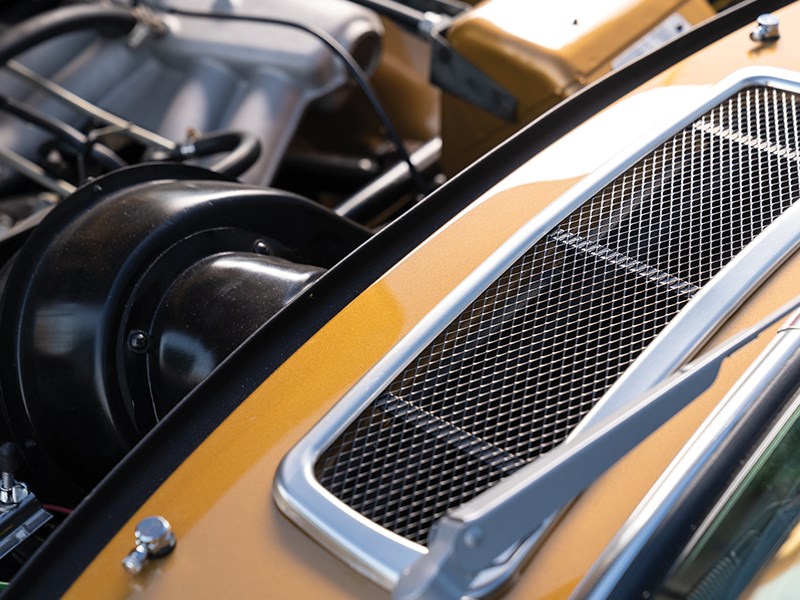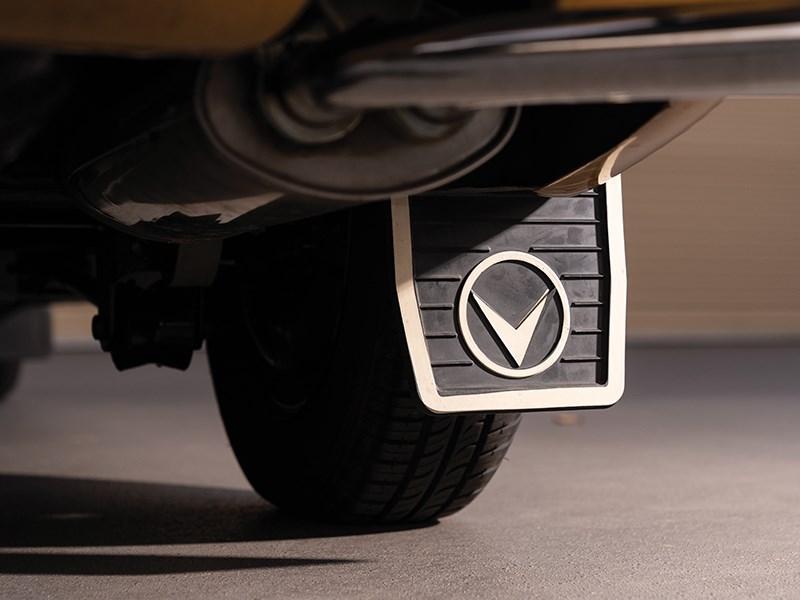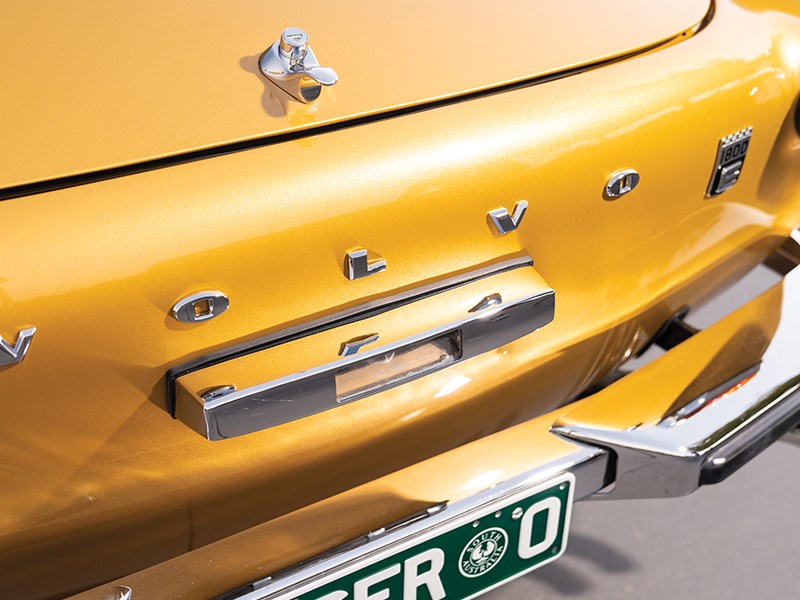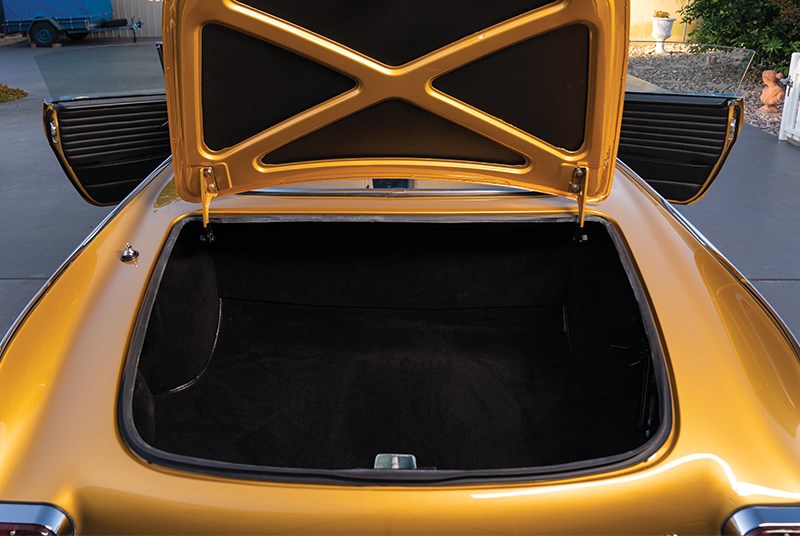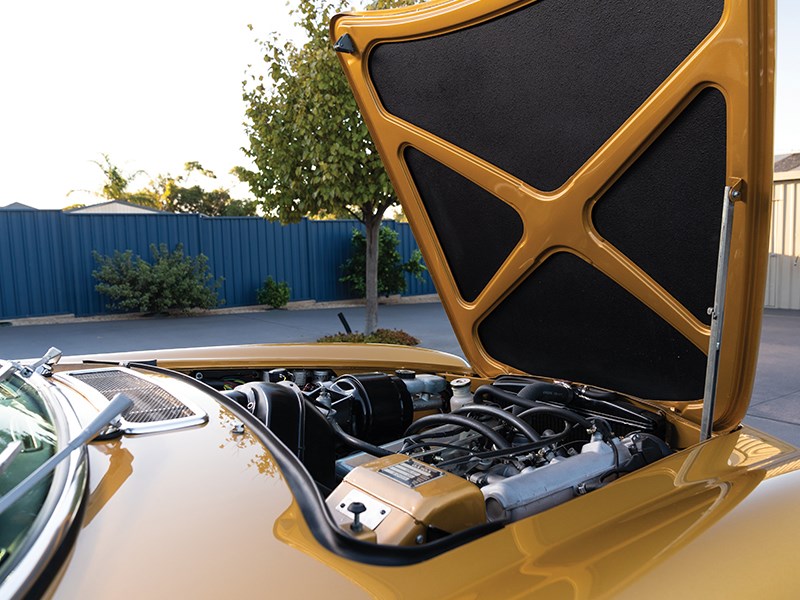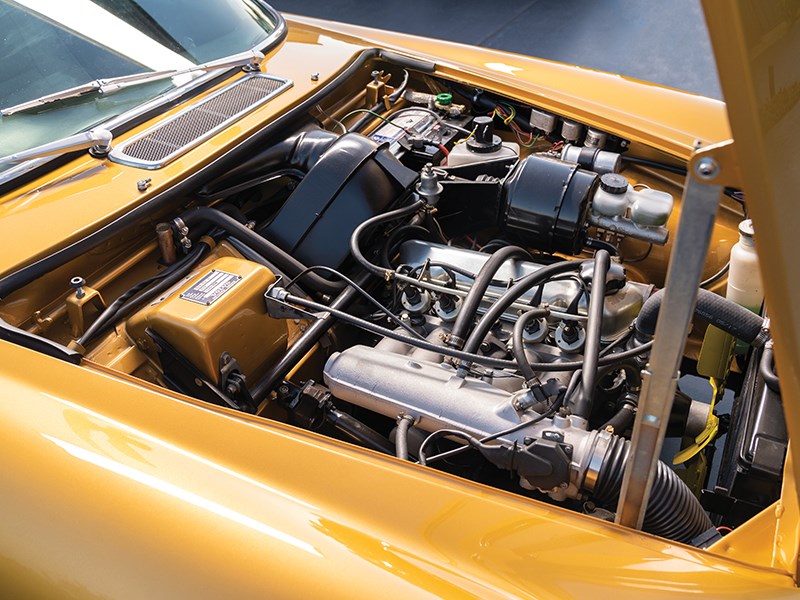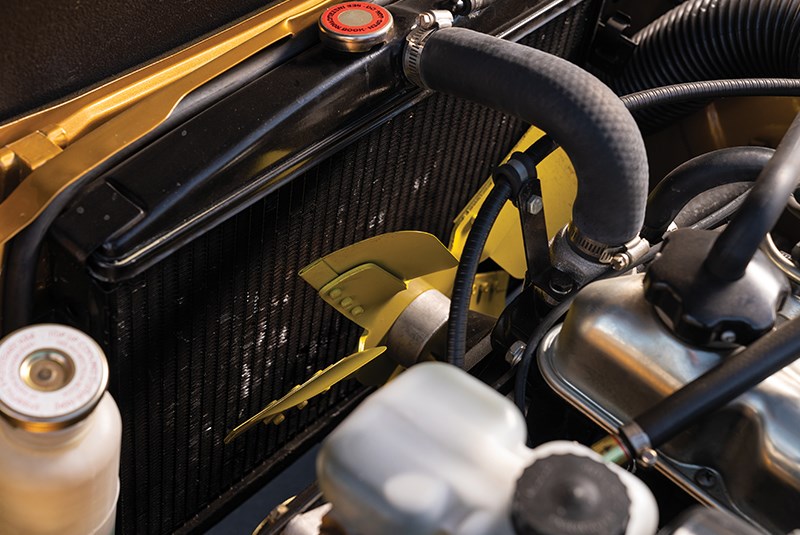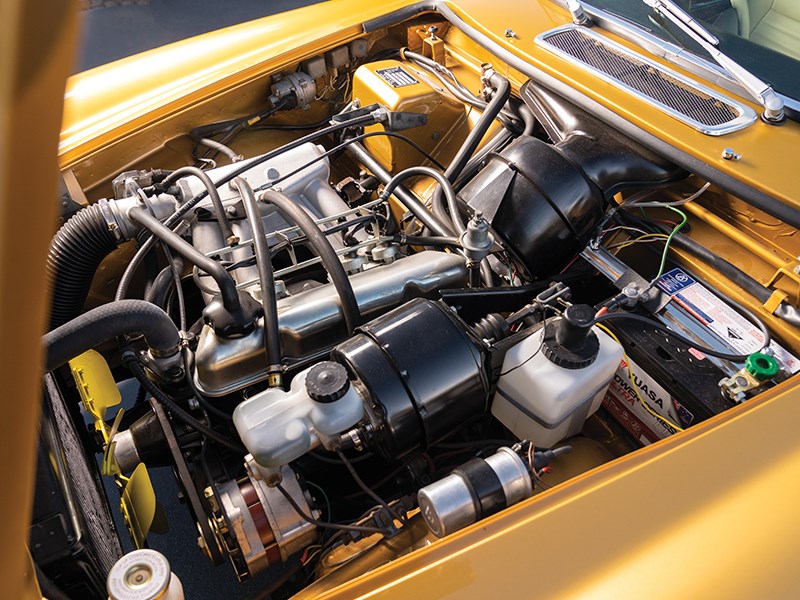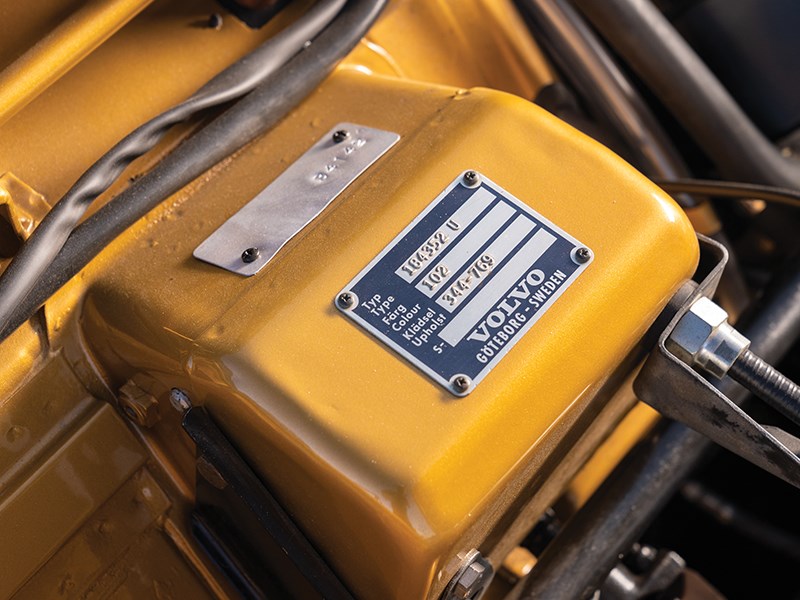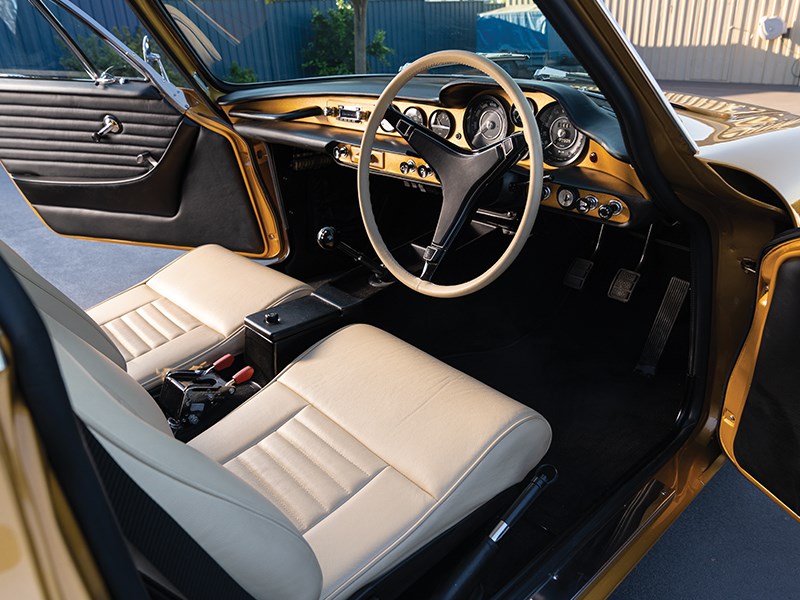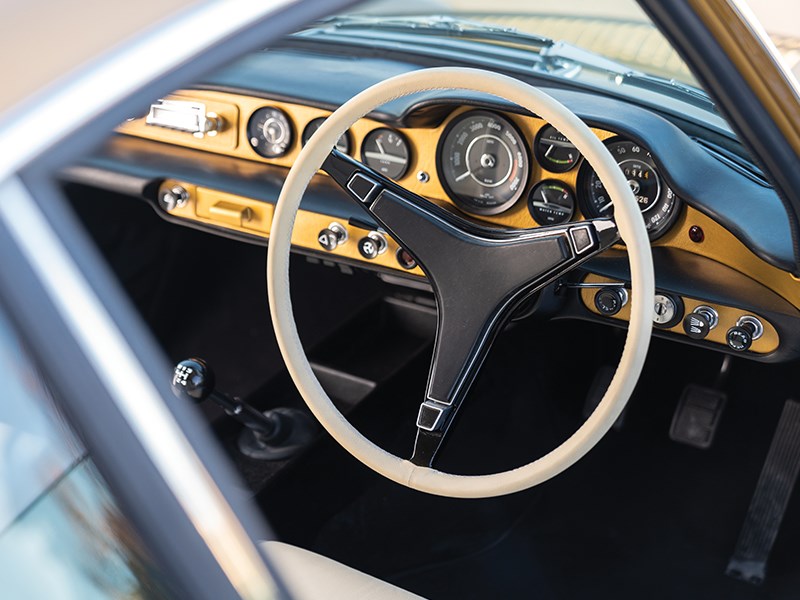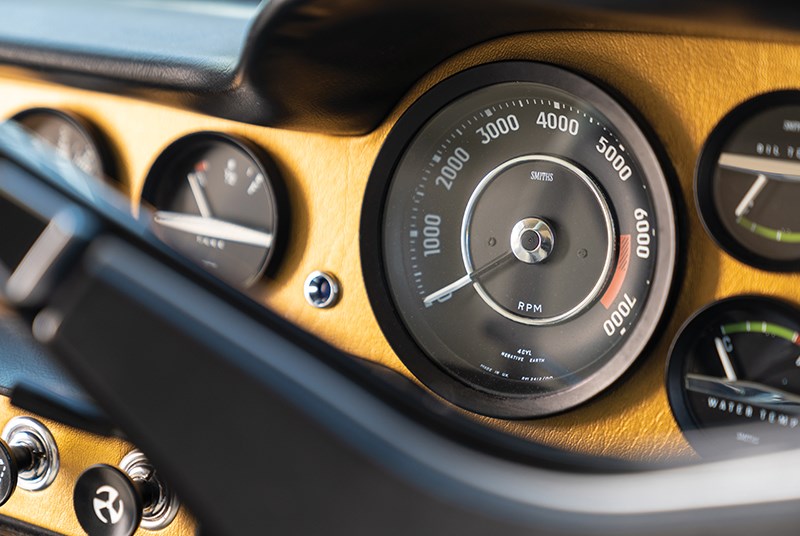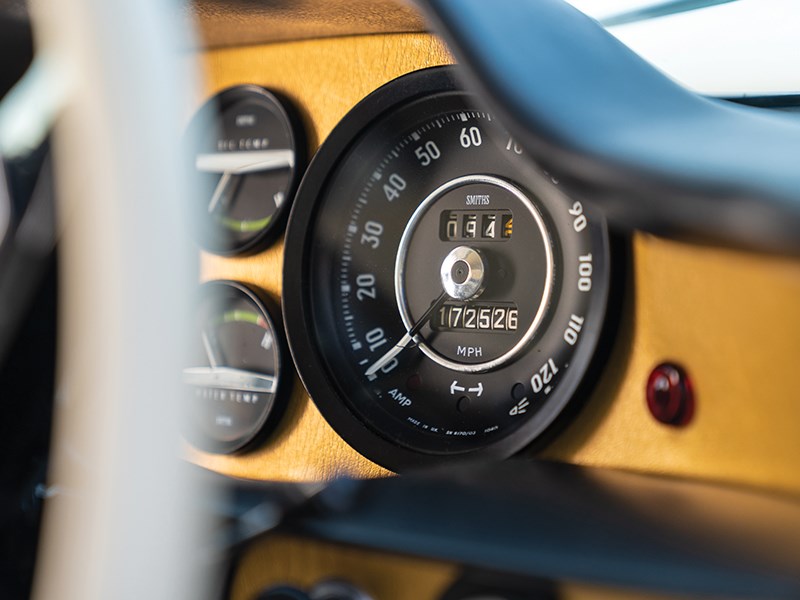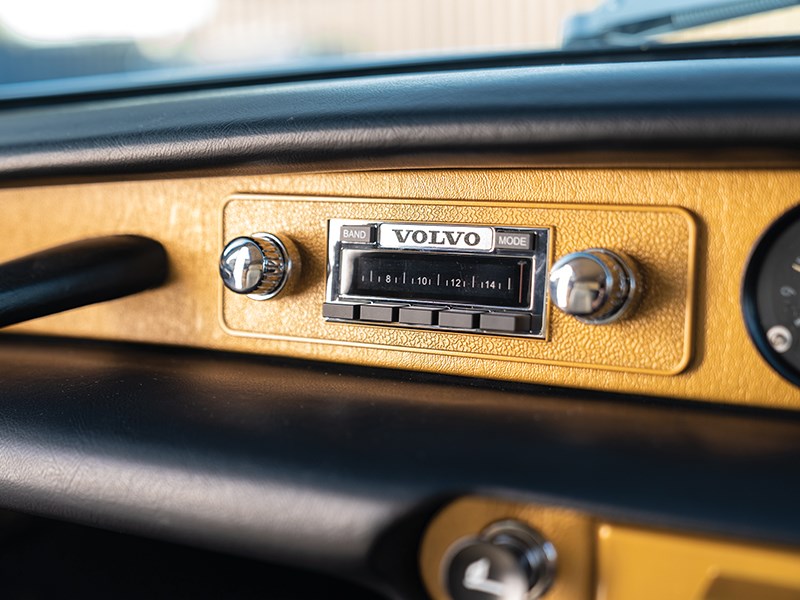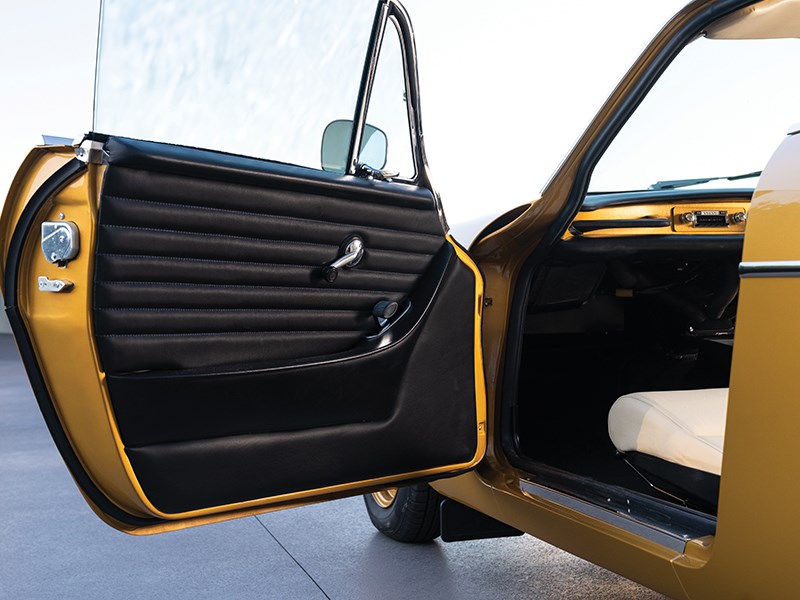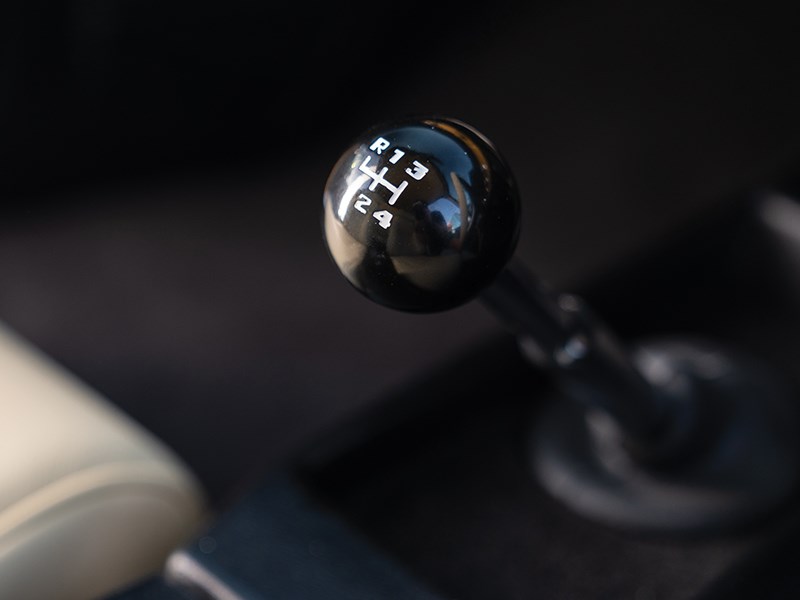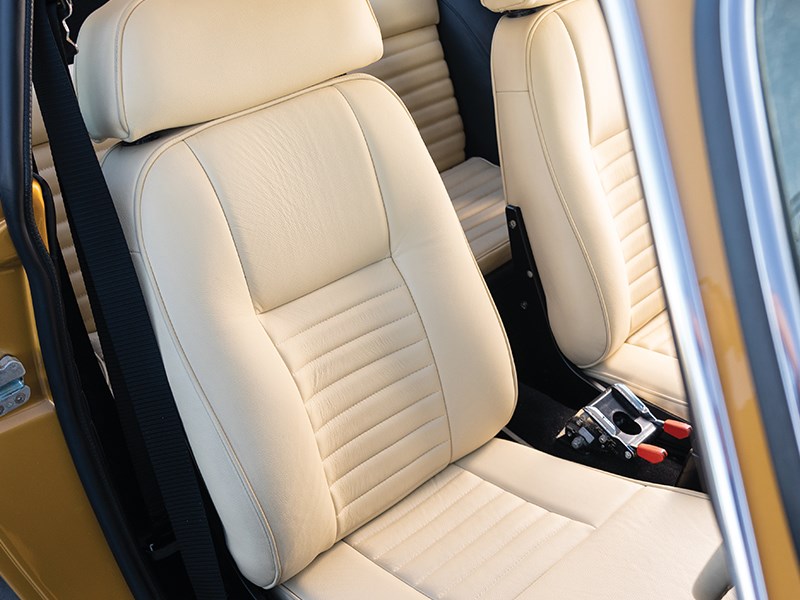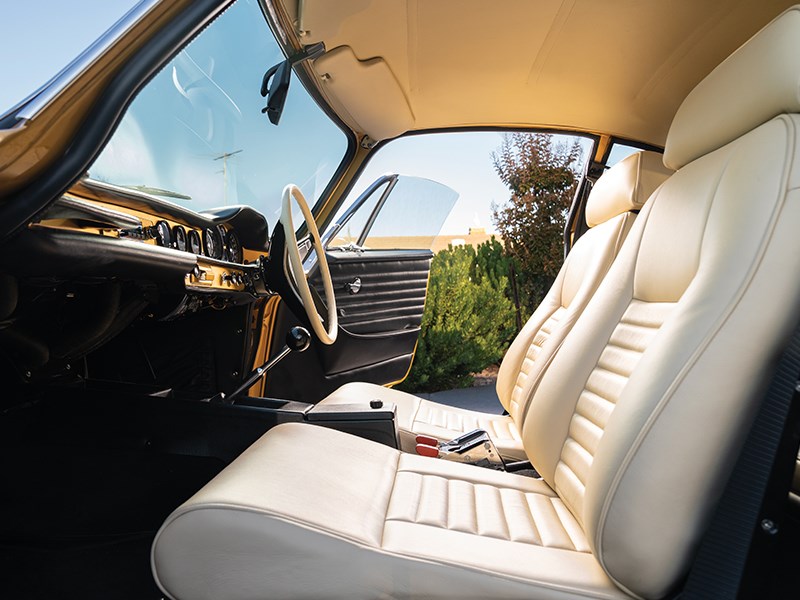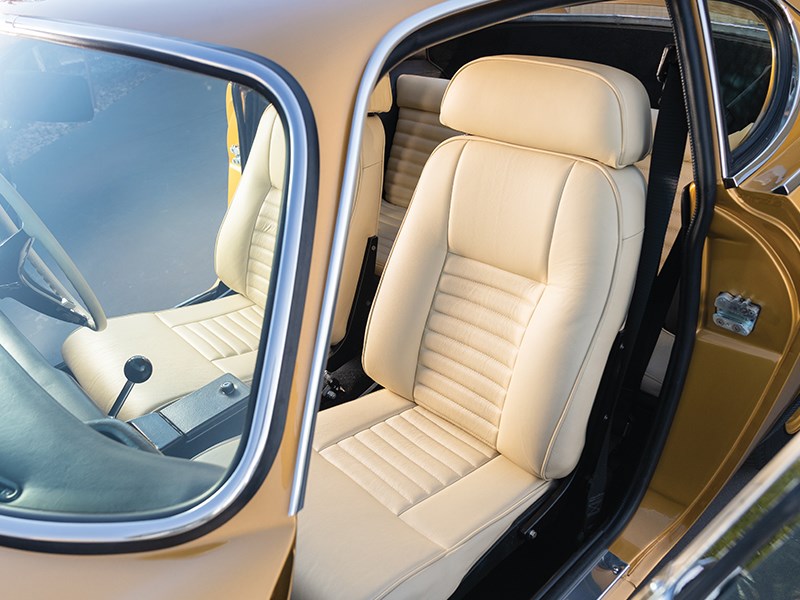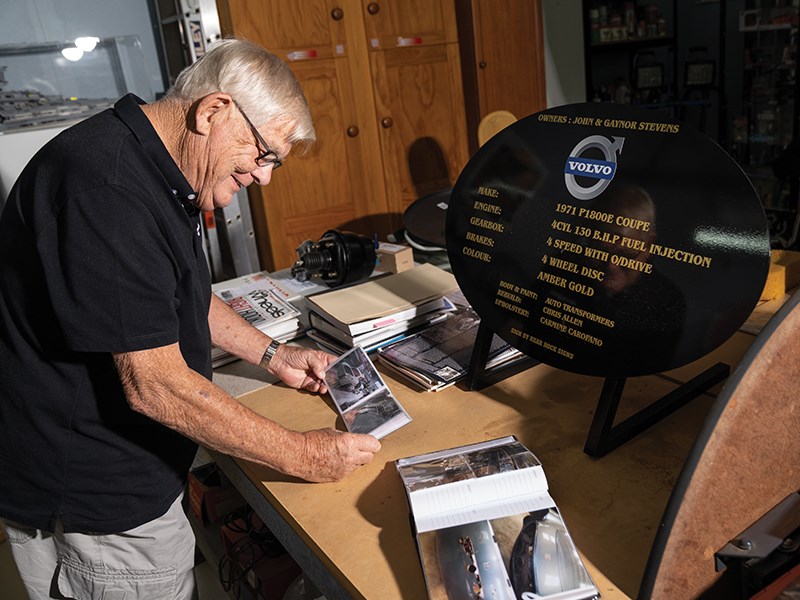 Bought on a whim, this classic Volvo has become an accidental show hero
Owner John Stevens admits that you need to be a certain age to 'get' the Roger number plate on his 1971 Volvo P1800. It is of course a nod to actor Sir Roger Moore, who helped make the model famous in the British TV thriller series, The Saint.
"I have had people come up and question me about the number plate. They ask, 'Is your name Roger?'" John chuckles.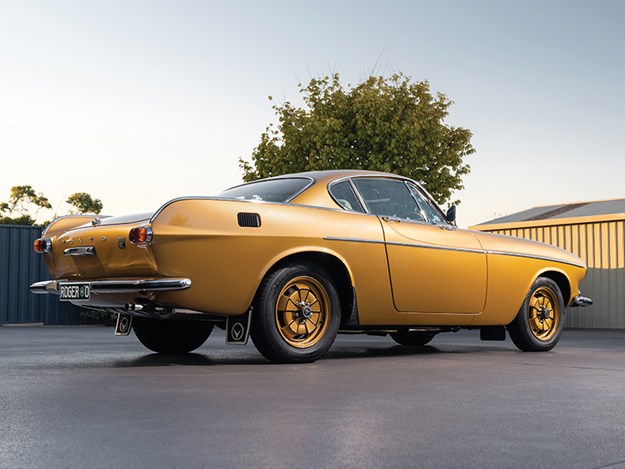 The vestigal fins on the rear place this in a very specific era
Names aside, this was a critical car for the Swedish maker, which recognised it needed to do something to shake up the somewhat dowdy if terribly robust image created by its mainstay Amazon sedan series. It made sense to tackle an image-leading two-door and after a false start with the P1900, it gave way to this, the P1800.
Its design was penned by Swede Pelle Petterson, who at the time was working under the legendary Italian stylist Pietro Fura. Petterson went on to become more famous for his international sailing competition career and his yacht designs.
| Read next: 1962 Volvo P1800 review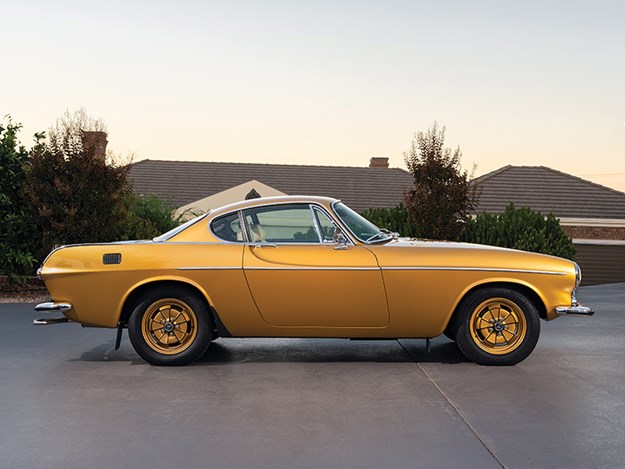 While Volvo had a gold version, this isn't it. The owners wanted something distinctive
While the sleek lines of the coupe were a stand-out, the running gear was typical of European thinking of the day (circa 1960), with relatively modest engine capacity matched to a high-spec chassis. So you had a 1780cc inline-four breathing through twin carburettors, with a four-speed transmission – plus overdrive. That was matched to coil springs all round (solid rear axle) with power-assisted hydraulic disc brakes front and drums rear.
As Volvo's production capacity was stretched when this model was launched in 1960 for the 1961 model year, body construction and final assembly were initially carried out by Jensen in England. That in turn led to some complaints about quality control and the production was moved to Sweden from 1963.
| Buyer's Guide: Volvo 1800S/1800E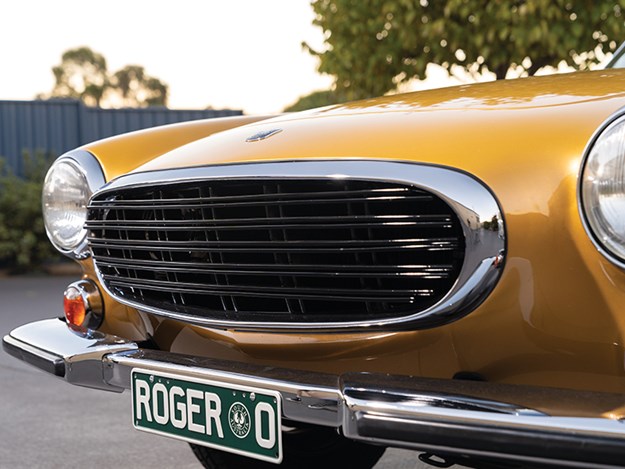 Roger who? You need to be a certain age to get the reference
Built through to 1973, the model underwent numerous upgrades, particularly to the powerplant, which grew to two litres and picked up fuel injection. An auto transmission was also offered along with disc brakes all round. By far the most radical departure from the original was the development of an estate, introduced in 1972 and looking every bit as good as the coupe.
A contemporary road test of the first model, by Motorsport magazine in the UK, was complimentary about the handling: "The cornering tendency is towards initial understeer but the throttle can be used to bring the tail out on wet roads and generally the P1800 takes corners very predictably, can be flung about without alarming consequences and normally has neutral cornering, the steering pleasantly light and smooth except at very low speeds."
| Read next: World record - Volvo P1800 hits 5 million km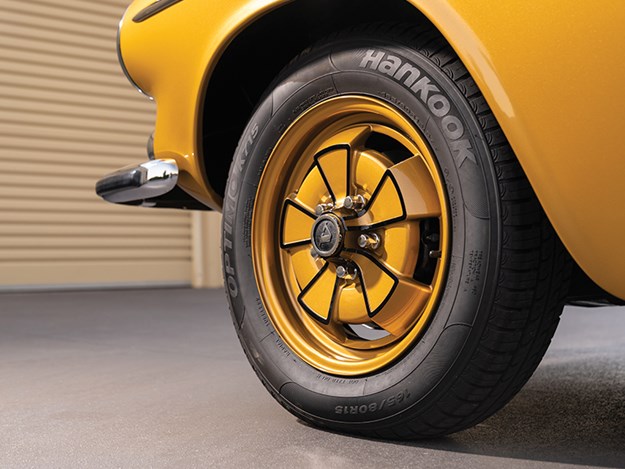 Performance, given the modest 74kW driving 1100kg, was acceptable rather than eye-watering. That power figure later rose to 97kW in fuel-injected 2.0lt cars, like the one you see here.
Speaking of this car, John admits to buying it on a whim. "We bought it seven years ago, sight unseen, from a Shannons auction. I just like the shape of the Volvo and they rarely came up for sale in Adelaide. There were only two bids and they knocked it down and sold it before I could change my mind."
When John got it home he realised it needed a fair bit of work.
| Reader Ride: Volvo P1800E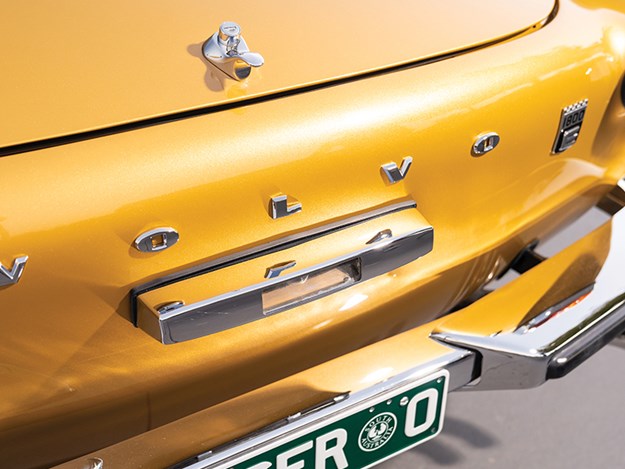 At the time recovering from knee surgery, he decided there was a limit to how much he could tackle himself and it was best to farm out most of the tasks. His first port of call was Povey Motors in St Agnes (SA), run by Chris Allen. The latter turned out to be a leading light in the local Volvo club and a deep well of knowledge.
Next up was finding someone to tackle the body. There was an alarming false start when John read in the local newspaper that the first shop chosen was going into liquidation! A quick recovery with a flatbed saw it sent to Andrew over at Auto Transformers.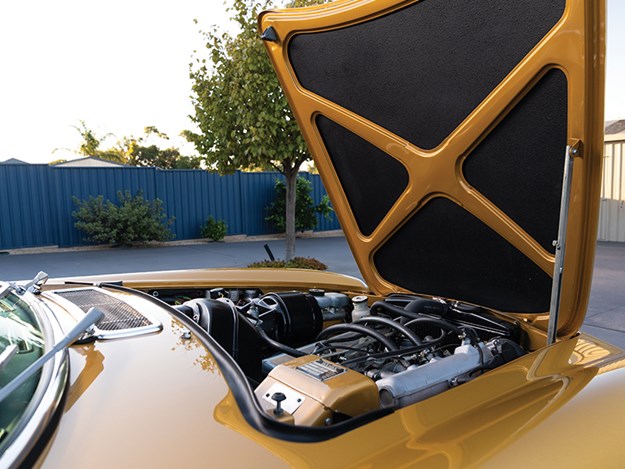 John takes up the story: "Once we acid-dipped it, we discovered bog everywhere, particularly around the rear mudguards and the boot sills.
"We did everything on the mechanical side, as well. The engine was pulled apart, crankshaft reground, overbore for the barrels, rebuilt head – it was a complete engine recondition. The same was done for the transmission, the differential and all the brakes.
"Every single part on it has been replaced or reconditioned. The good thing about this, Povey can put a parts list on an email to Sweden, and you get back what you want seven to 10 days later. That's particularly good, and something you don't always strike even with local makes."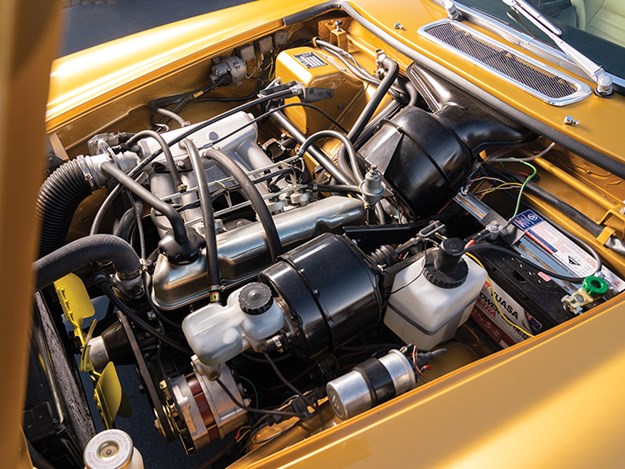 This is a later 'big' 2.0lt injected engine with around 30 per cent more power
Oddly enough, one of the biggest decisions turned out to be the paint. John wanted something that pleased him and wife Gaynor – there was no great concern about originality or showing the thing.
"We really loved the blue colour on our 1936 Ford and got Andrew to paint a spare panel for us so we could put it beside the car. In the end, we decided we didn't think it suited the Volvo. Poor old Andrew, we had him doing different colours – this went on for six months!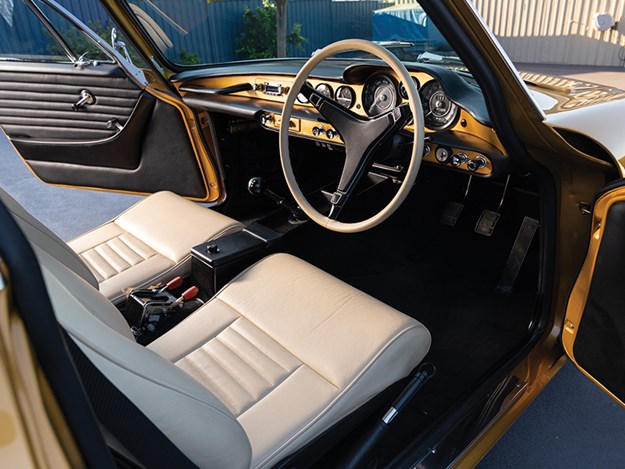 Clean lines and a light and airy feel...Carmine Carofano did the upholstery. Dashboard has comprehensive instrumentation, as befitting a luxury car
"Anyway, we settled on this colour which is called Amber Gold, which is not a Volvo colour. They did have a gold, but it was a little different."
The whole intention was to build a car that could be driven. And it has been.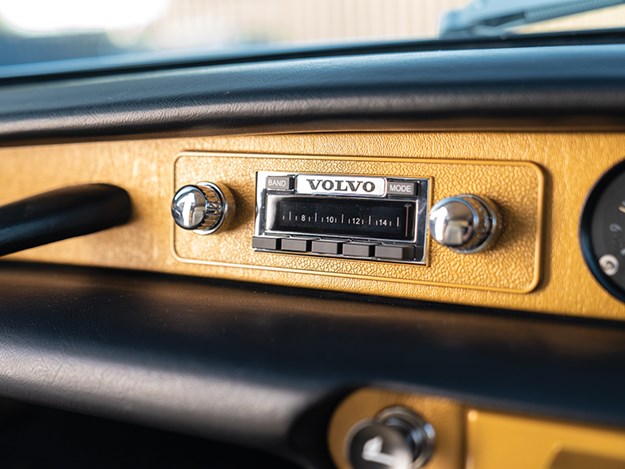 However just for fun John entered it in an Adelaide show. He recalls watching a father and son stroll up to the car and the kid asking what it was. Dad leaned over, read the badge on the snout and exclaimed, "It's a bloody Volvo!" John laughs at the experience and quickly had a storyboard made up, headlined with, "Look! It's a bloody Volvo!"
Much to the owners' surprise it picked up a Superstar award. "Had I known that, instead of driving it down, I would have wrapped it in cotton wool and shipped it!" quips John.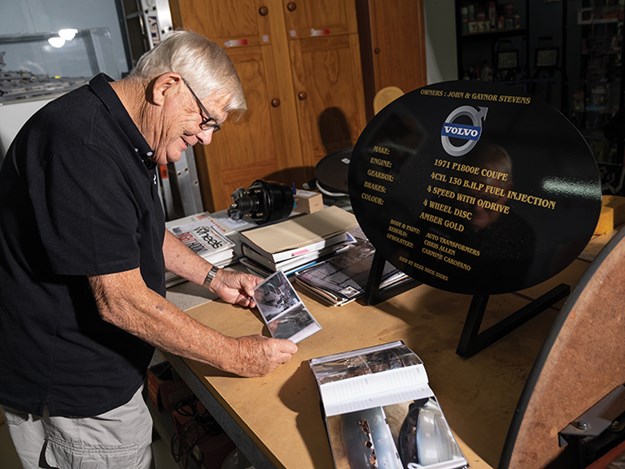 Owner John with his resto files and storyboard
Encouraged by that experience, he shipped it to the recent MotorEx show in Vic, where it again made it into the finals as a Superstar. Not bad for a bloody Volvo...
1971 Volvo P1800E specs
BODY: Two-door coupe
ENGINE: 1986cc inline 4
POWER & TORQUE: 97kW / 192Nm
PERFORMANCE: 0-100km/h 9.5 seconds
TOP SPEED: 190km/h
TRANSMISSION: Four-speed manual + overdrive
SUSPENSION: Coils all round, wishbones front, solid axle rear
BRAKES: Discs
From Unique Cars #466, May/Jun 2022
Unique Cars magazine Value Guides
Sell your car for free right here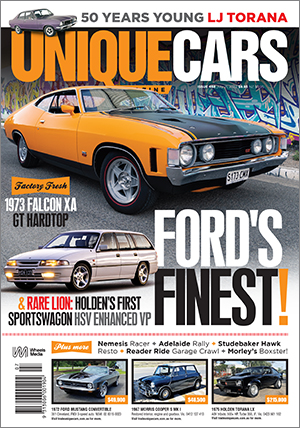 SUBSCRIBE TO UNIQUE CARS MAGAZINE
Get your monthly fix of news, reviews and stories on the greatest cars and minds in the automotive world.
Subscribe