1962 Volvo P1800 Review
---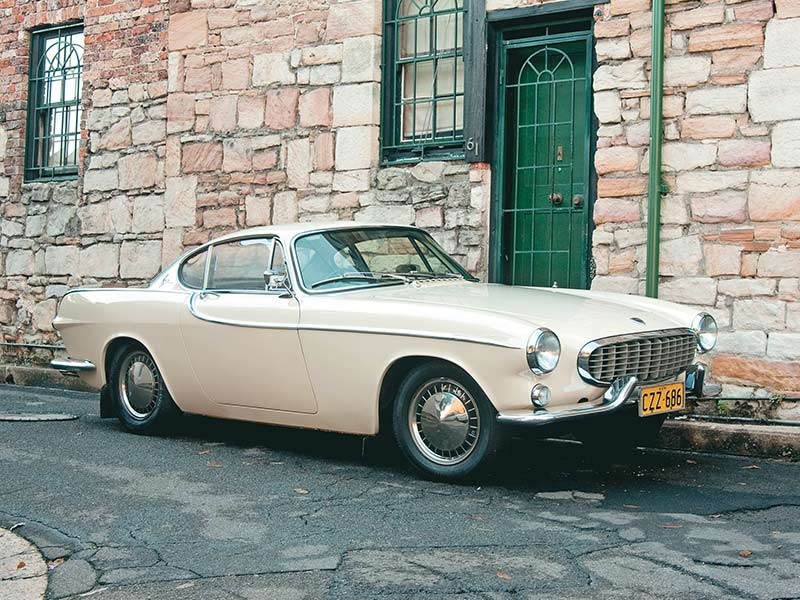 Volvo admitted the P1800's curves were penned by a Swede, not the Italians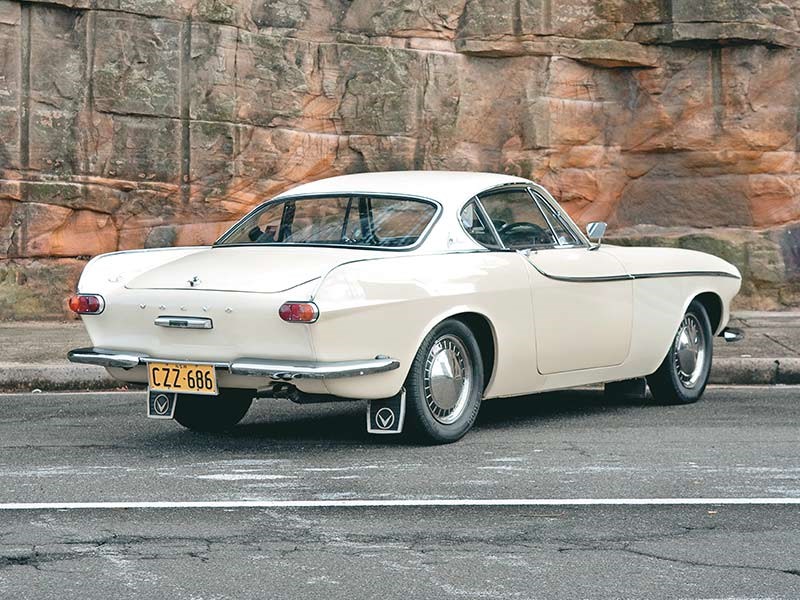 P1800's styling still looks fresh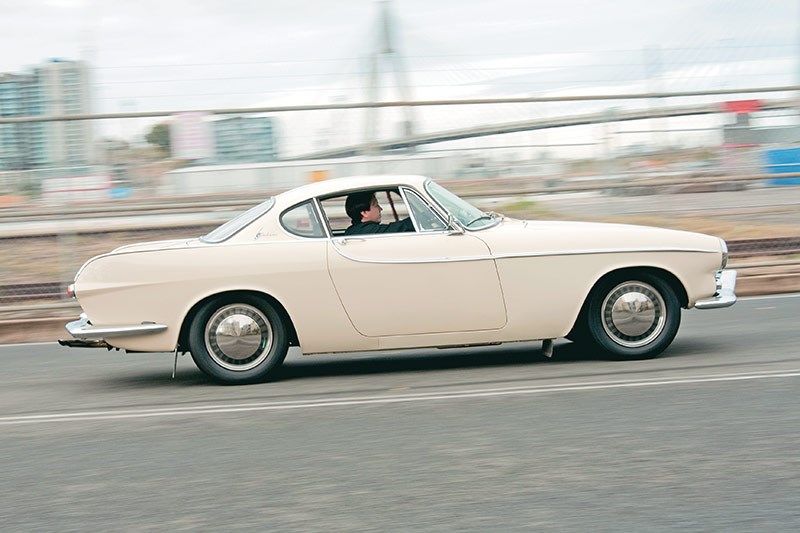 Classing long-bonnet, short-boot lines were a departure from the formally staid Volvo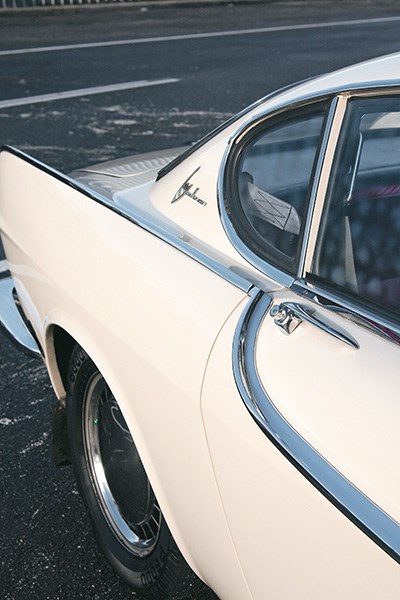 Chrome highlights on the P1800's rear-quarter coach-lines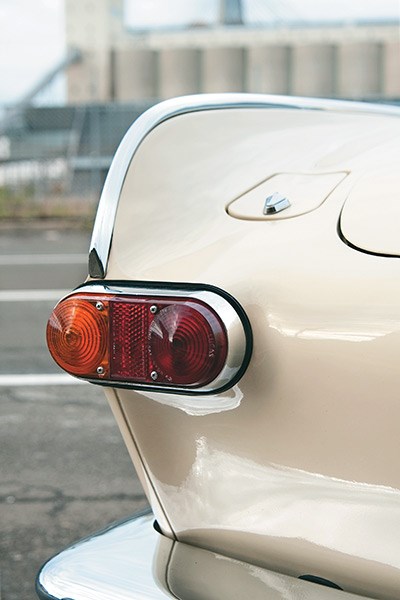 P1800's voluptuous curves were an immediate hit in the swinging '60s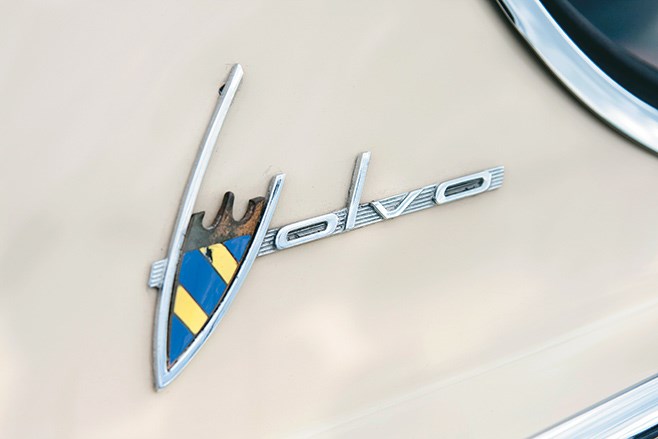 Volvo P1800 badge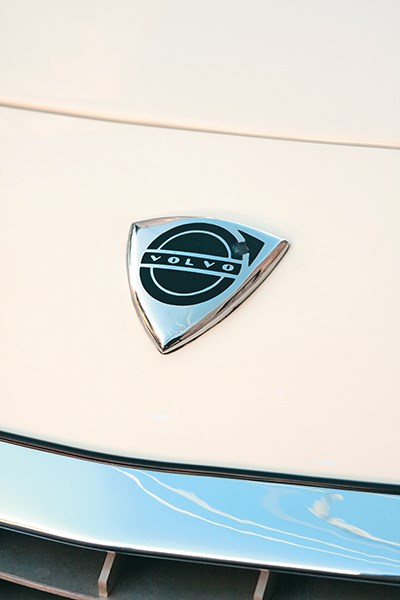 Volvo P1800 badge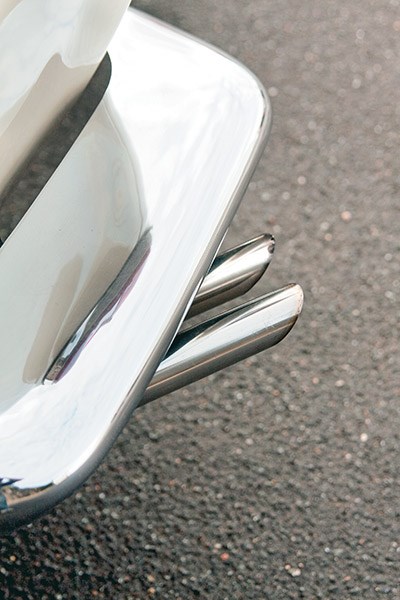 Even the P1800's tail pipes look good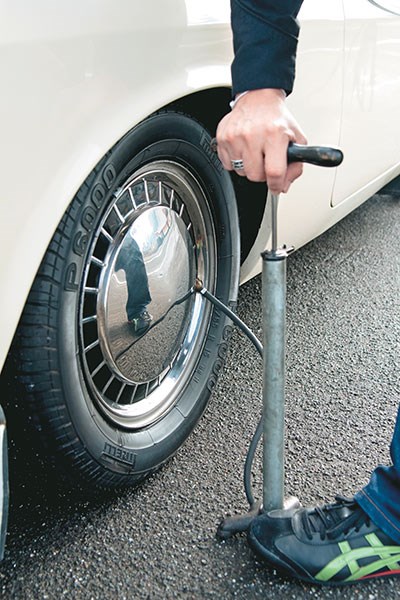 Original wheel trims and pump came with the car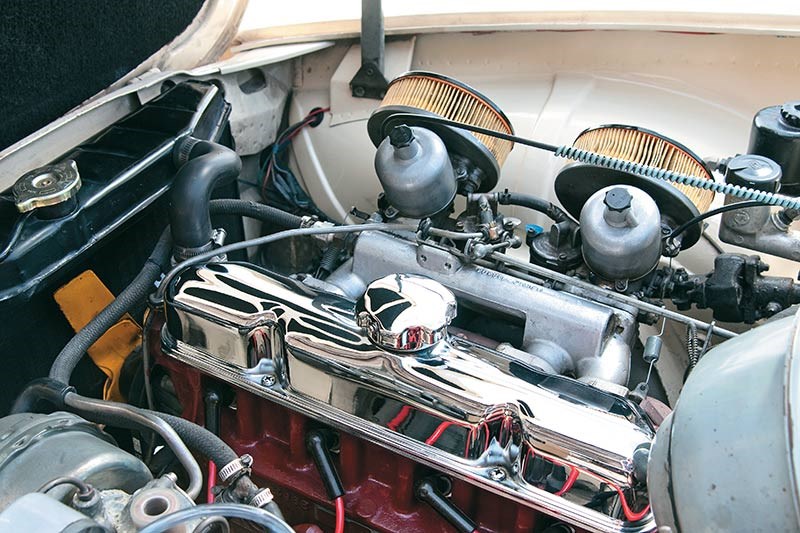 Chrome rocker cover is the only non-standard touch under the bonnet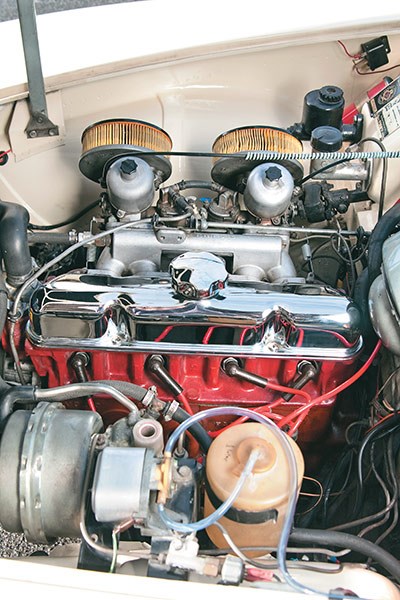 Volvo P1800 engine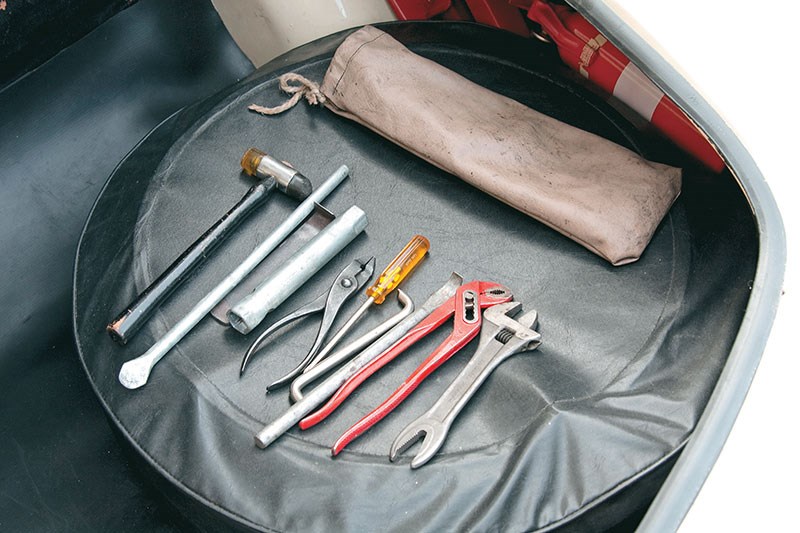 P1800's original toolkit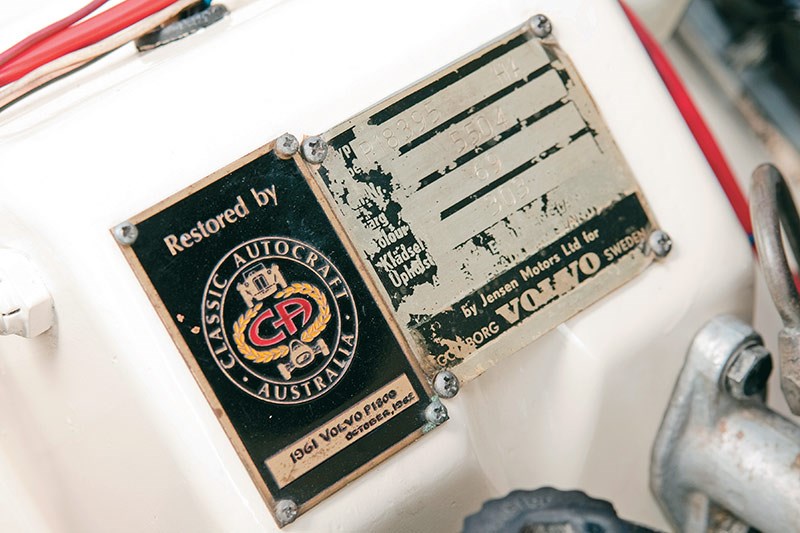 Restoration company ID sits alongside the original build plate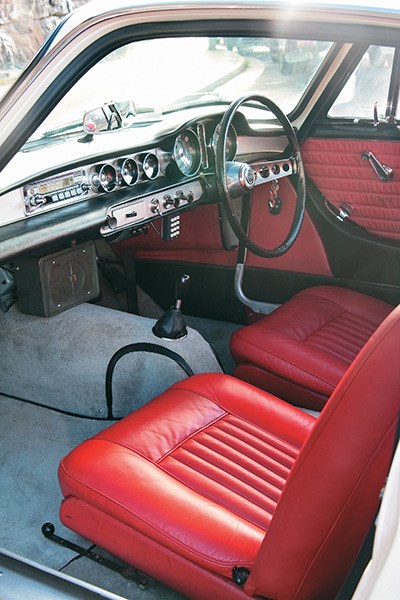 The red leather interior is in as-new condition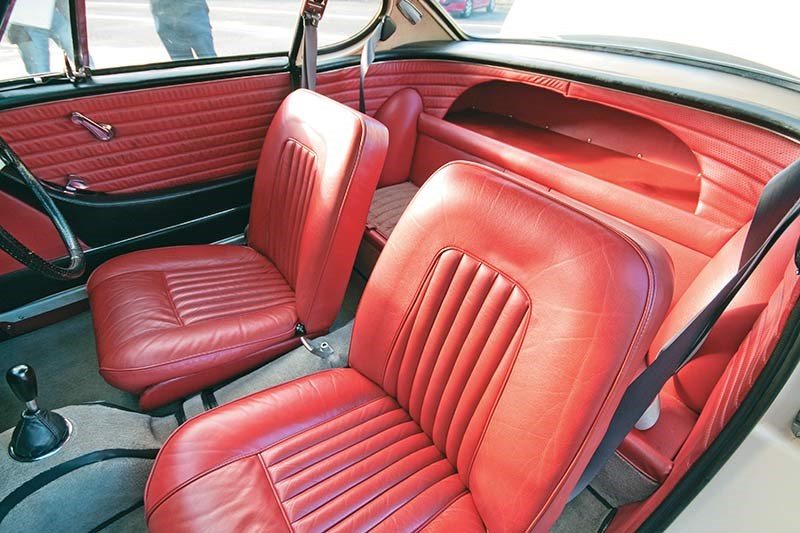 Note the original seatbelts in the P1800 a Volvo invention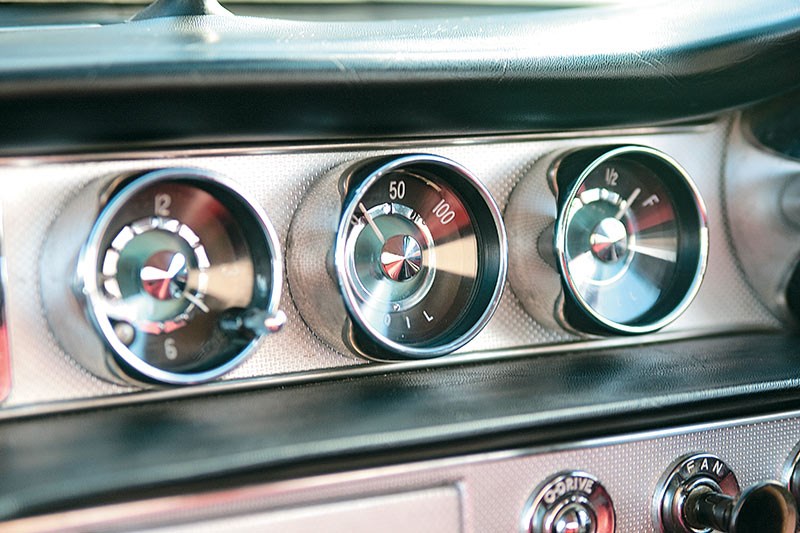 Classic analogue gauges in the P1800's stylish dash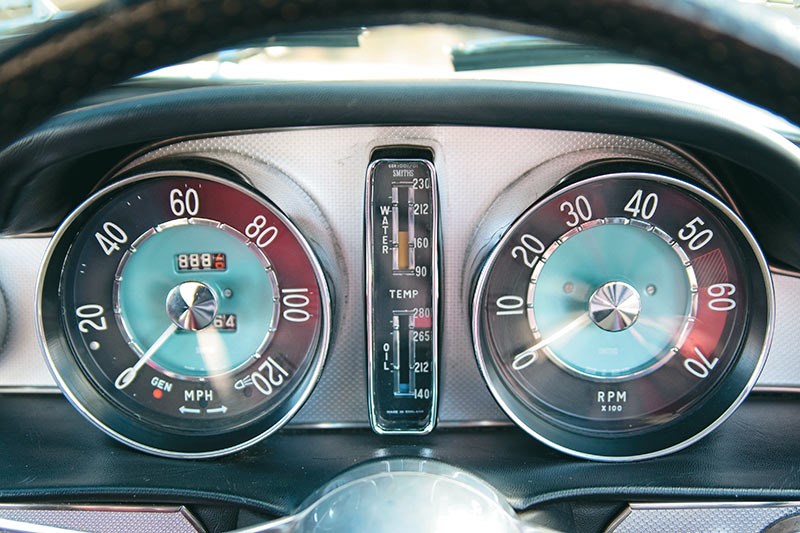 Classic analogue gauges in the P1800's stylish dash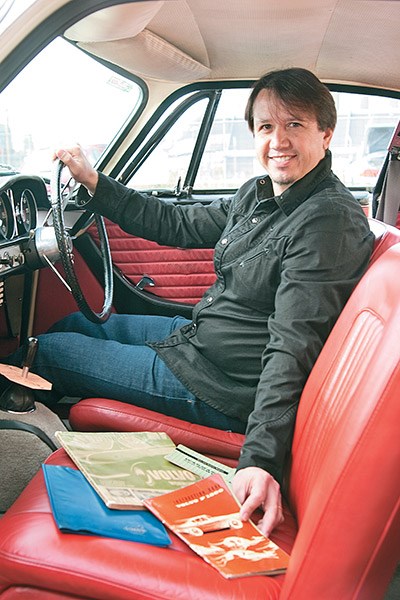 Owner Fernando with original Volvo literature

Looking back: Not many Volvos are lusted after, but the sexy P1800 was, and remains so. Glenn Torrens took a close look at the saintly Swede back in issue #315
Volvo P1800
The story of Volvo's P1800 – in the eyes of some enthusiasts, one of the most stylish cars created – is most intriguing.
It began in the mid-1950s when Volvo decided it wanted to build a sporty car, a sexy sister for its staid and (even then) safe new sedan, the 122 series (nicknamed Amazon). The result was the P1900, a fibreglass-bodied convertible with so little appeal that only 50-odd people lined up with the cash.
Bowed but not beaten, Volvo planned another crack at a coupe, this time built from steel (which gave more consistent quality than fibreglass) and intended – as the first had been – for success in the US.
The styling was de riguer (although the origins were something of a mystery, as we will soon see) but getting the prototype, built by Italian design firm Pietro Frua, to production wasn't easy.
Volvo development engineer Helmer Pettersson initially approached Italian specialist Karmann with the hand-built prototype to discuss production, but Karmann's involvement was allegedly knocked on the head by its largest customer, Volkswagen.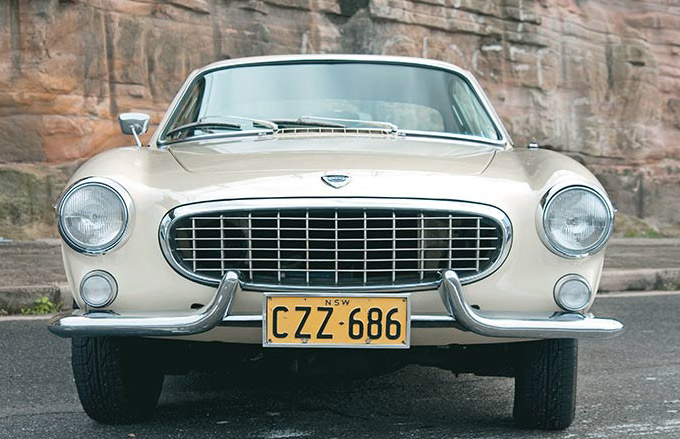 Karmann was contracted to build VW's similarly-styled Karmann Ghia coupe and Cabriolet (and the Beetle Cabriolet) and it's possible VW saw a conflict with, or was jealous of, the pretty Volvo.
After discounting other, smaller European 'carosserie' (body builders), Volvo turned to Jensen in the UK. Jensen had the plant capacity and the know-how to produce the car, contracting the building of the monocoque bodies to Pressed Steel Corp (that produced panels and bodies for several British manufacturers such as Morris) and assembled the cars with mechanical components sourced from Volvo Sweden.
And so, in September 1960, the P1800 debuted. In 1962, P1800 production was brought in-house by Volvo and in the same year, the P1800 found fame as the car driven by television's The Saint, the Robin Hood-esque Simon Templar character portrayed by a young Roger Moore. Moore's Saint was – like his later role as James Bond – an international man of mystery.
So, it turns out, was the true origin of the P1800's style: it seems Helmer Pettersson had a son Pelle who was, to all intents, a student at Pietro Frua. In late 2009, Volvo admitted it was the young Pettersson, and not Pietro Frua (as had been thought for decades), who penned the P1800's curves.
OZ DELIVERY
This P1800, owned by Sydney couple Fernando and Doris, is an original Jensen-assembled car and was delivered new to Dr William and Dorothy Lachlan, of Wollongong, NSW, in late-'61. The P1800 had made its Australian debut at the Sydney Motor Show that year and this vehicle was more than likely one of the display cars. It underwent a cosmetic restoration in 1980 and remained with the Lachlan family until 2006.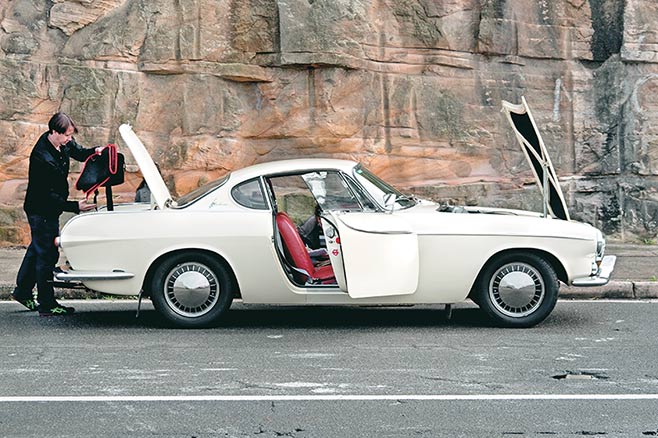 You can imagine that after 44 years it must have been a difficult decision to sell. "Apparently it was," relates Fernando. "But with no power steering, it was becoming difficult for her [Dorothy] to drive. Her son didn't want it. She was adamant that it go to a good home and that we look after it with all the respect and care that she and her husband had.
"It's just an amazing shape," he continues. "That's one of the appeals of the design. This one was in just amazing condition, too. It's an early car, as you can see by the bull-horn bumpers. The leather is outstanding, the hubcaps are unmarked and there's a couple of period accessories."
GLAMOUR MODEL
On the day of our photo shoot, Doris and Fernando's enthusiasm is contagious and there's little chance of disagreement with the couple's own summary of their car. The chrome highlights on the rear-quarter coach-lines (to describe them as fins would be to associate them with American excess) are almost blue in their clarity.
The paint (refurbished in 1980) is stunning – although Fernando points out a mismatch after recent minor rust repair. It's splitting hairs, but the only non-original components are the battery, '80s-era alarm, good-looking chrome rocker cover and better specification halogen headlights.
Fernando proudly shows off a fat folder full of service history and original delivery paperwork, including the instructions for the Smiths Instruments electric clock, the cardboard disc explaining the new-fangled four-speed gearshift operation to showroom shoppers, and the warranty for the AWA wireless (radio), installed in 1963.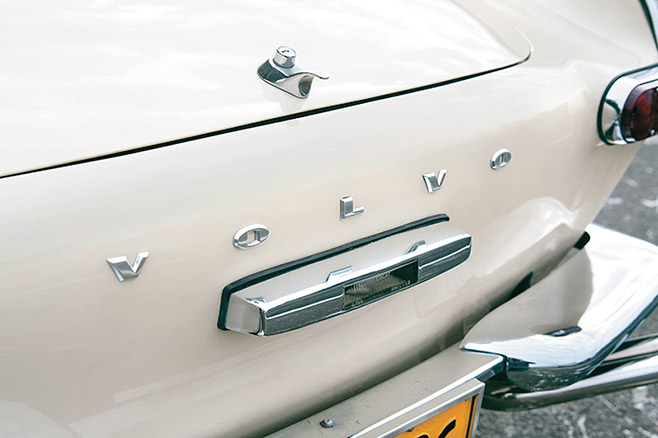 Most came with the car – like the original toolkit, including a hand-operated tyre pump – and Fernando has collected original and reprinted advertising and marketing paraphernalia from many other sources.
With Volvo inventing seatbelts in the 1950s, and immediately releasing the patent to other manufacturers for the benefit of mankind, the P1800 is one of the first production cars to feature this life-saving technology.
These ones are old-tech originals, with thick webbing and tool-like chrome buckles that secure to a common anchor between the seats with a no-nonsense clunk. The beautifully preserved leather seats are pillow-soft to the touch, and the long bonnet places the engine and gearbox well forward of the windscreen, providing plenty of occupant legroom.
ON THE ROAD
On the road, the stiff bodyshell (the front and rear guards are welded to the substructure) provides ride and handling that's tight and rattle-free. Fernado hardly chases the steering; the forward-mounted steering box is in the right place for steering geometry.
With modest mechanicals based on the solid 1-series sedans, the engine is Volvo's long-lived, all-iron B18 with higher compression and twin carbs producing a more sprightly 75kW (100hp).
Spare parts are quite easy to find, and Volvo itself is a source for many parts, even here in Australia several decades after it was built. All in all, it's not a difficult classic to maintain.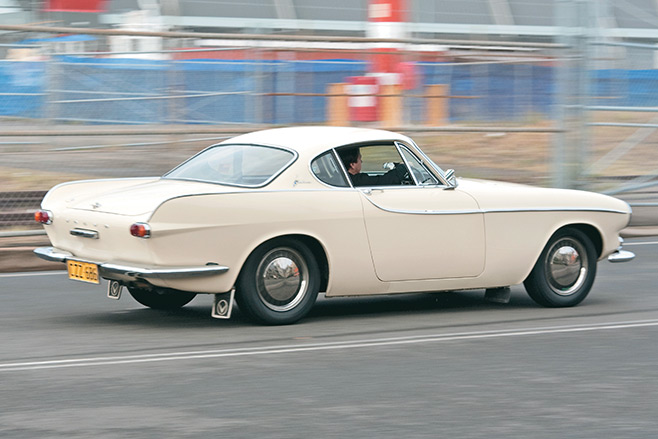 "For the first couple of years we owned it we drove it a lot," says Doris. "It was much like a daily driver. But we don't drive it as often now. The lack of power steering and the fact we couldn't put a kid seat in the back (for daughter Maya) compromised it a little – as was fear of people denting it in shopping centre car parks!
"So now we have a later Volvo wagon and a VW Polo for running around. This gets driven about once a fortnight. Fernando has a mate with an MGB and they often go up the Old Pacific Highway."
There was another factor in reducing the car's use, too. "Everywhere we take it, people tell us it's too good to use," says Fernando. "Soon after buying it we went up to the Queensland Volvo Club's 10th anniversary meet in Toowoomba. It simply purred the whole way. But people were amazed we'd driven it."
Doris sums up how many owners feel about owning a unique car like this P1800, when she says "I wish I could drive it more."
SPECIFICATIONS
1962 Volvo P1800
Body: two-door coupe
Engine: 1778cc four-cylinder
Power: 75kW
Suspension: upper and lower wishbones, coil springs (f); live axle, coil springs, upper and lower trailing arms, Panhard rod (R)
Brakes: Solid front discs/drums
From Unique Cars issue #315, 2010
Unique Cars magazine Value Guides
Sell your car for free right here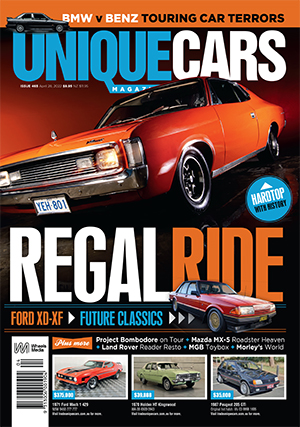 SUBSCRIBE TO UNIQUE CARS MAGAZINE
Get your monthly fix of news, reviews and stories on the greatest cars and minds in the automotive world.
Subscribe