Volvo 1800S/1800E - Buyer's Guide
---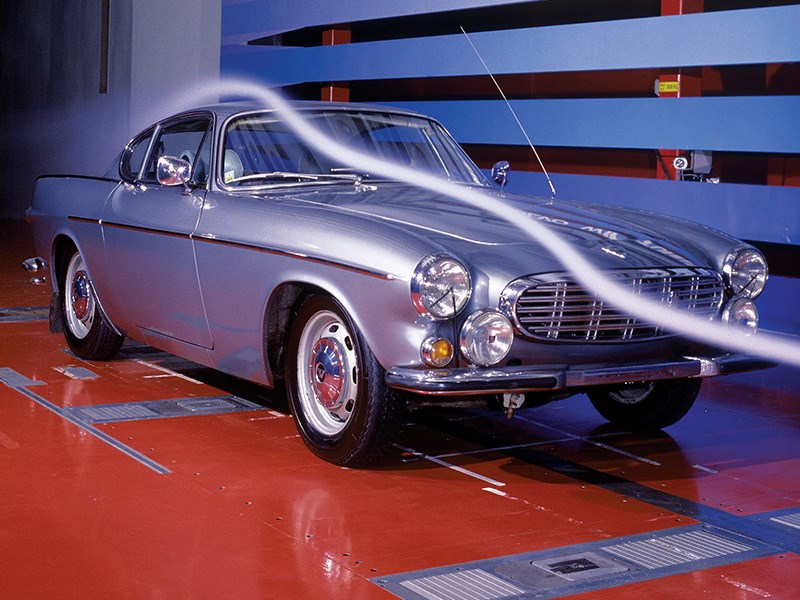 Volvo had no capacity to build P1800 bodies contracting them to British-based pressed steel and Jensen cars
Had you bought one of Volvo's ground-breaking P1800 coupes at their launch in 1962, passers-by might ignore it in favour of more ostentatious models.
Had you stayed the course for a couple more years though, the doubters would have been waving at the car in traffic and calling you Simon because suddenly your finned two-door Volvo had become a TV star.
When Jaguar said 'no' to supplying an E-Type as transport for British ITV's new series 'The Saint', Volvo jumped at the chance for some free publicity and links to charismatic Roger Moore who played the suave Simon Templar (ST = Saint).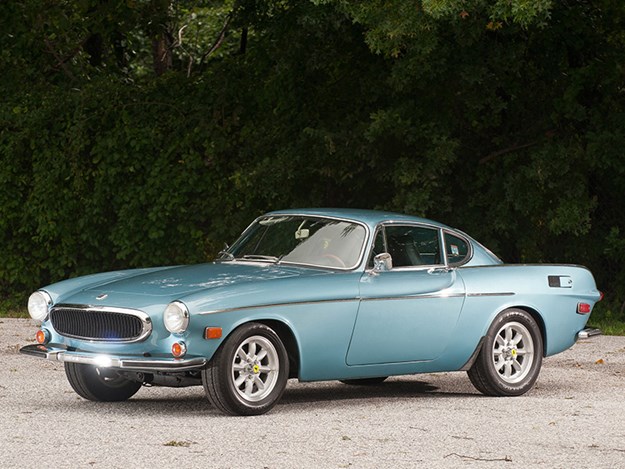 Even 55 years after the original show's demise, its imagery still burns like magnesium and vendors across the world continue to describe P1800s and their derivates as 'The Saint's Car'.
Volvo designed its coupe late in the 1950s but for decades attributed the shape to Italian styling house Frua. The P1800 was based around 1.8-litre mechanicals from its admired 120 Series sedans, with twin SU carburettors and a higher compression cylinder head pushing power to 68kW.
| Read next: 1962 Volvo P1800 review
Volvo had no capacity to build P1800 bodes so it contracted the job to British-based Pressed Steel and Jensen Cars. Extra freight was involved but it didn't add immensely to the cars' cost and early ones landed in Australia at similar money to an Alfa 1600GT or Mark 2 Jaguar.
With the strongly built coupe topping 1100kg, the odds were against vigorous performance. However, early P1800s would reach 170km/h and run from 0-97km/h in around 12 seconds.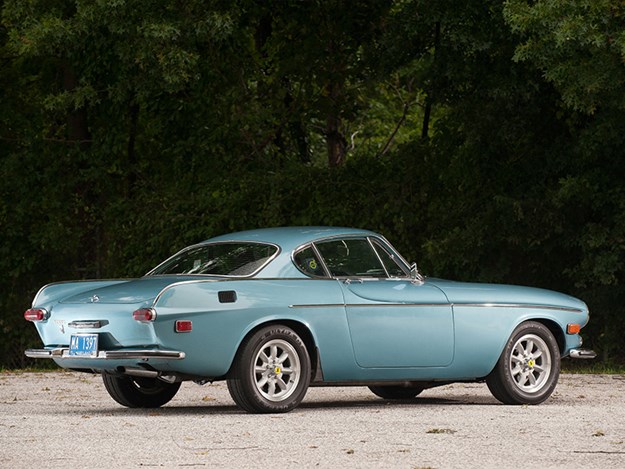 Where they really did reward the driver was with crisp cornering and great brakes, complemented by some of the most supportive seats in the automotive world. Back in the days when it was more sensible to drive Sydney-Melbourne or Brisbane than fly (minimal traffic, low petrol prices, no open road speed limits) a car like the Volvo could whisk two people between cities in comfort and for a fraction of their combined air fares.
Many of the cars that survive today are 1800S models. The 'S' signifies Swedish build; still with 1.8-litre engines but lacking the early versions 'cowhorn' separate front bumpers. From 1968, the original engine was replaced by a 2.0-litre 'B20' with 87kW.
| Reader Ride: Volvo P1800E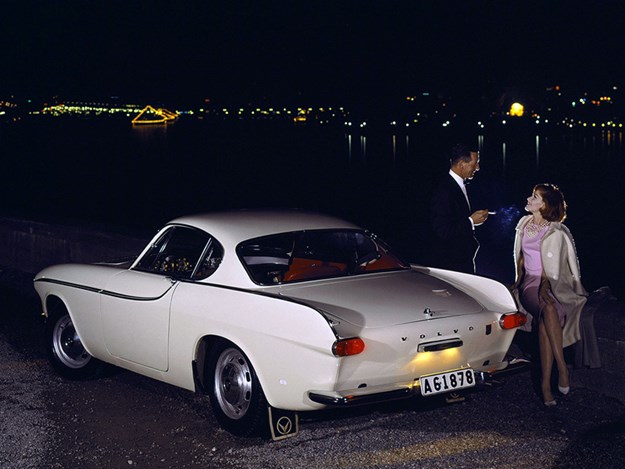 Minimal change is perhaps the reason for minimal price movement between the P1800's 1963 arrival here and its replacement in 1970 by the fuel injected 1800E. Initially a P1800 cost the equivalent of $5018 but seven years later, when the last of the carburettor cars were being sold, pricing had climbed by just $600.
Entering the 1970s, Volvo decided that its decade-old design needed some enlivening and the best way to extract extra neddies from the old-fashioned engine was by injecting it. Adding Bosch fuel injection, plus an 'E for Einspritz' badge, upped output by 10kW on the B20 figure and sent top speed to a more exciting 190km/h.
| Read next: World record Volvo P1800 hits 5 million km (2018)
P1800 values during the past five years have climbed dramatically and some vendors still try for $80,000 and more. Whether prices at that level are sustainable or even achievable is open to conjecture, but $60-70,000 is certainly viable. For a carburettor or fuel injected car in excellent condition, that represents a doubling in value since 2015.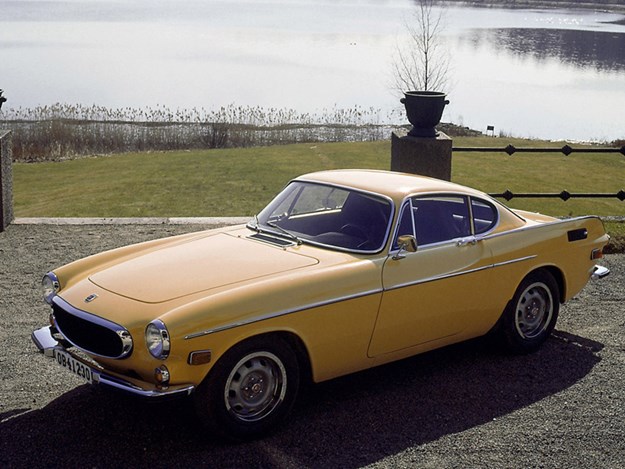 VALUE RANGE: Volvo (P1800/1800S)
Fair: $18,000
Good: $45,000
Excellent: $65,000
(Note: exceptional cars will demand more)
Buyer's Checklist
Body & chassis
Solid construction has helped these Volvos survive for longer than many cars of their era. That said, there are rust traps at the front behind the headlights and grille surround, in the sills and suspension attachment points. Check wheel-arches for filler, bubbling around the windscreen and floors. Make sure that the bonnet closes squarely and that the boot seal isn't damaged and allowing water to collect in the spare wheel well. Body panels and rust repair sections are available from European suppliers, but freight will add significantly to body repair costs. New bumpers in stainless steel at $700 each will outlast the car.
Engine & transmission
One 1800S is celebrated by the Guinness Book for travelling more than 5 million kilometres but Volvo engines do eventually wear out. The parts needed for a rebuild are easy to find and not immensely expensive. Camshaft drive gears, originally fibre should have been replaced by steel items. Overheating is likely here in summer, but three-core radiators sell locally at around $300. Reconditioned cylinder heads are available from Europe if needed at A$1600 plus freight and duties. Fuel injection problems can be frustrating to fix, but new injectors at $200 each, $700 pressure regulators and new fuel tanks ($900 locally) are still made. The gearbox is robust and can manage huge distances before starting to complain. Just make sure the overdrive clicks in and out easily.
Suspension & brakes
The Volvo suspension is based on the proven and decidedly conventional design with coil springs and shock absorbers all round. Worn bushes send road shock through the steering wheel but they will need to be almost in pieces before problems are obvious, so a pre-purchase check is essential. Coil springs are available at $600 per set and a quartet of quality shock absorbers adds $900 to the bill. New discs, pads, rear drums and shoes are all available and not expensive.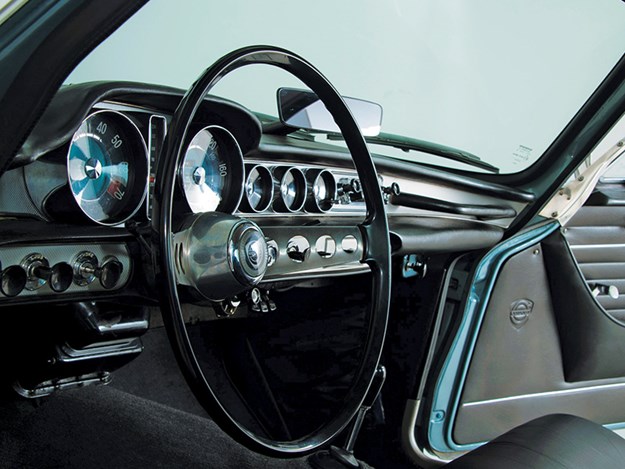 Interior & electrical
Volvo seats that were wondrous when new should by now have been revamped or in desperate need of some work. Overseas suppliers will sell you complete new covers for the front buckets or just repair sections. There are also new carpet sets and door trims at affordable prices. Dash vinyl will split due to age and after-market replacements cost only $300. Instruments are by Smiths and replacements should not be hard to find on the world market. New indicator and overdrive switches are available should you break one and a new alternator will cost A$290 plus freight from Europe.
1961-1973 Volvo P1800S/P1800E specs
Number made: 29,993 (P1800/1800S) 9400 (1800E)
Body: All-steel combined body/chassis two-door coupe
Engine: 1780cc or 1986cc in-line four cylinder with overhead valves, twin carburettors or fuel injection
Power & torque: 80kW @ 5800rpm 148.5Nm @ 4000rpm (P1800S)
Performance: 0-97km/h 12.4 seconds 0-400 metres 18.4 seconds (P1800S)
Suspension: Independent with coil springs, wishbones & anti-roll bar (f) live axle with locating arms, coil springs and telescopic shock absorbers (r)
Brakes: Disc (f) drum or disc (r), power assisted
Tyres: 165SR15 radial
From Unique Cars #456, Aug 2021
Unique Cars magazine Value Guides
Sell your car for free right here
Unique Cars magazine Value Guides
Sell your car for free right here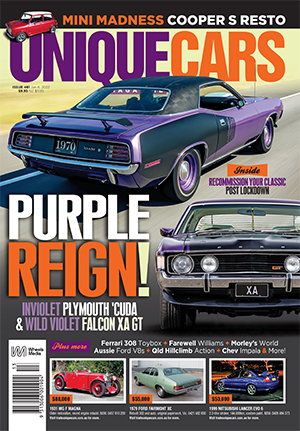 SUBSCRIBE TO UNIQUE CARS MAGAZINE
Get your monthly fix of news, reviews and stories on the greatest cars and minds in the automotive world.
Subscribe