Rare-spec Holden HT Premier
---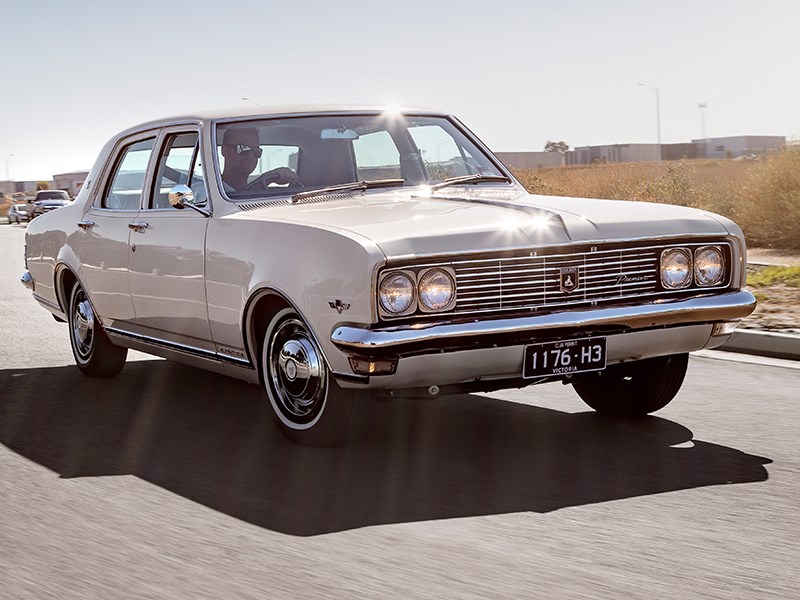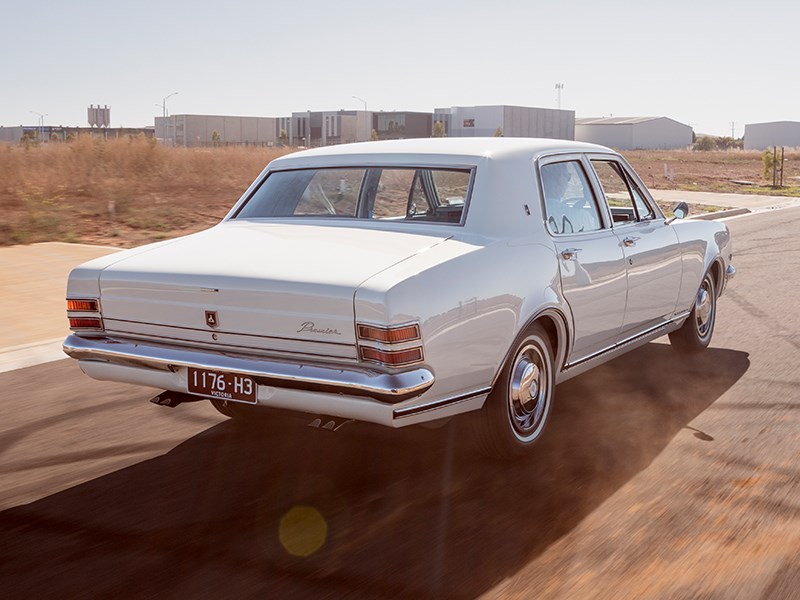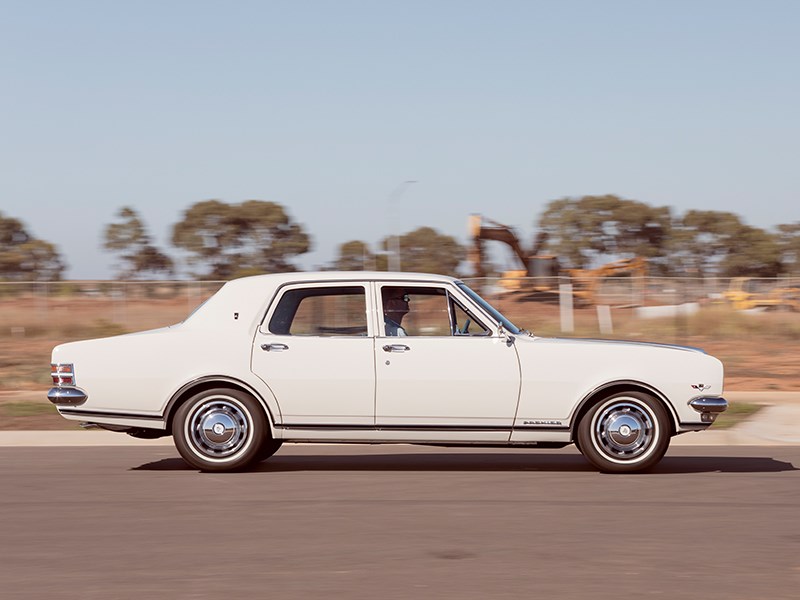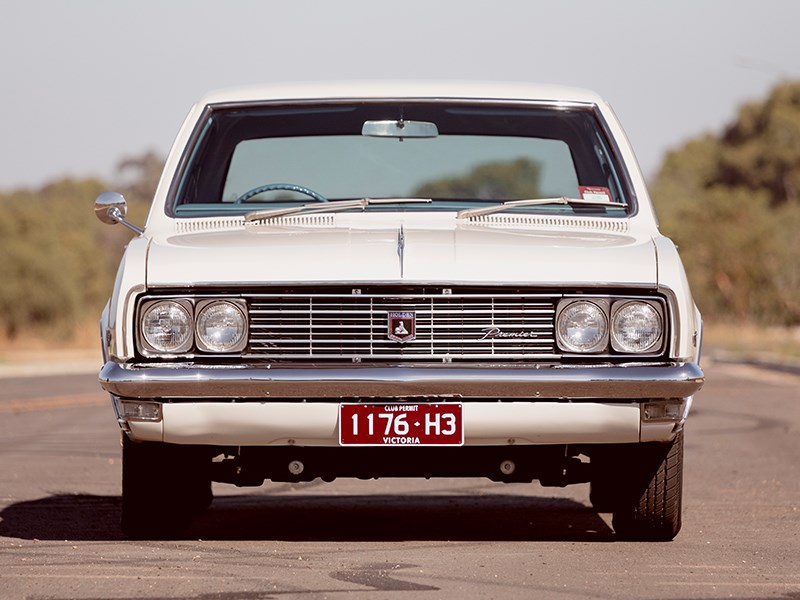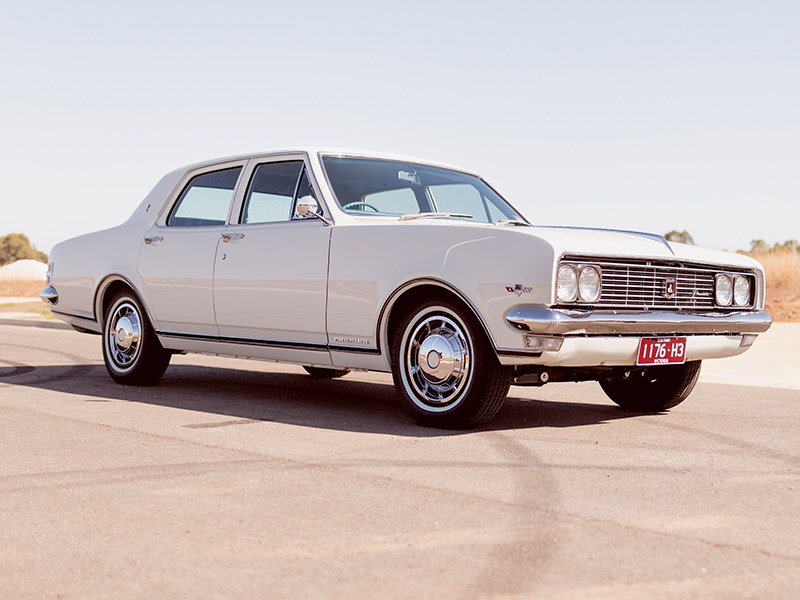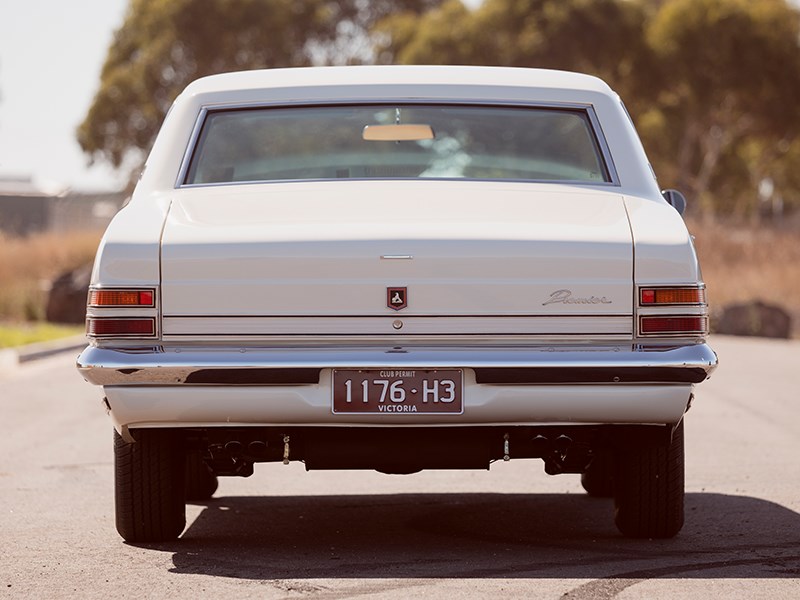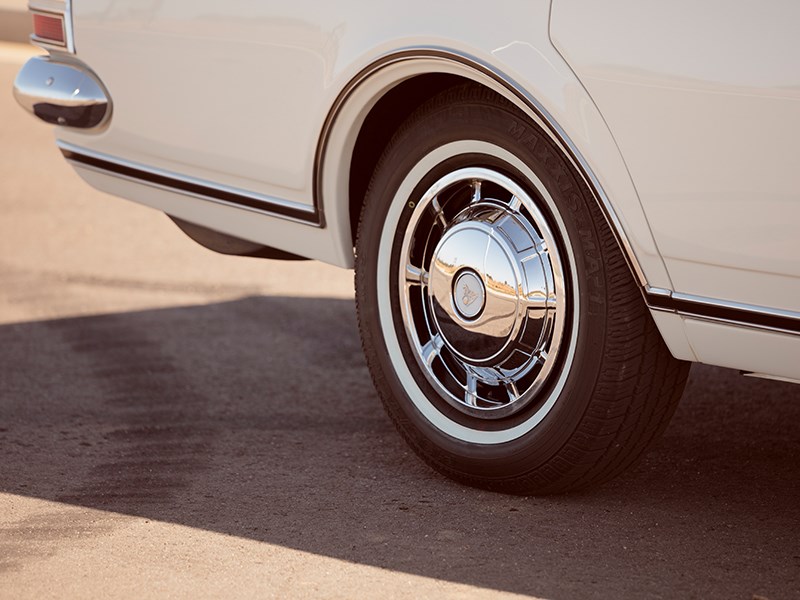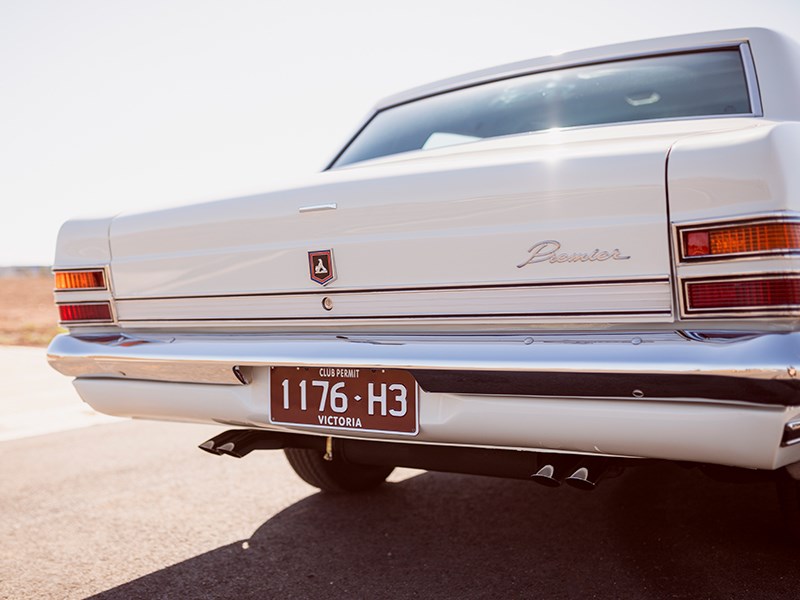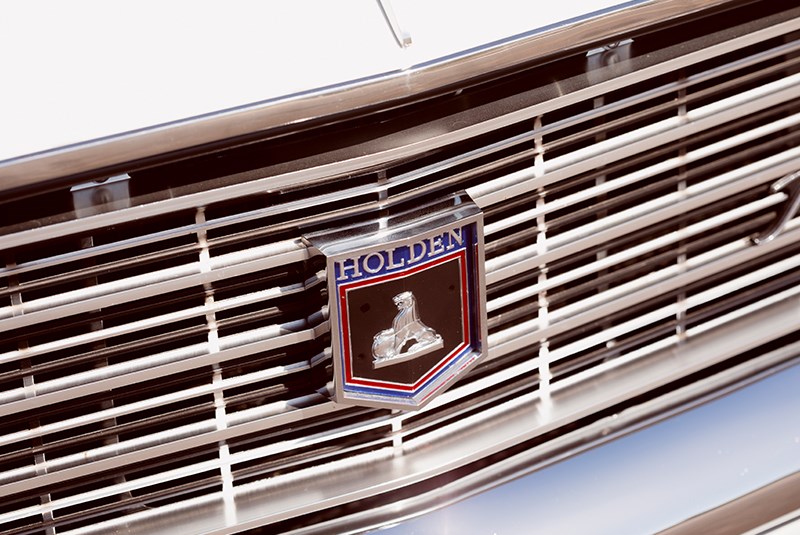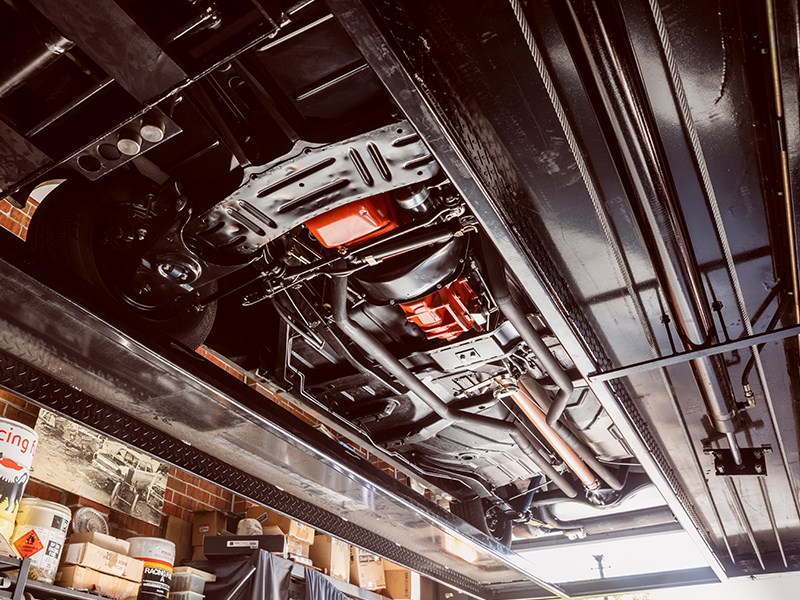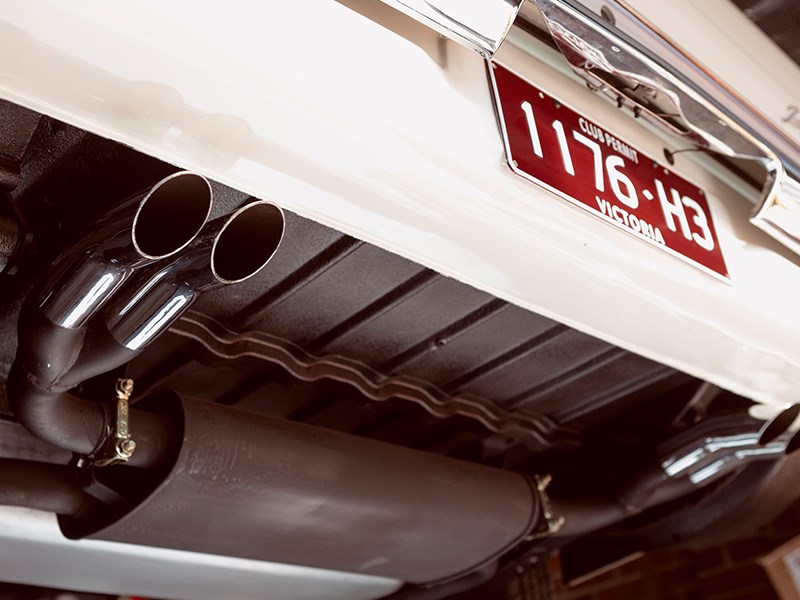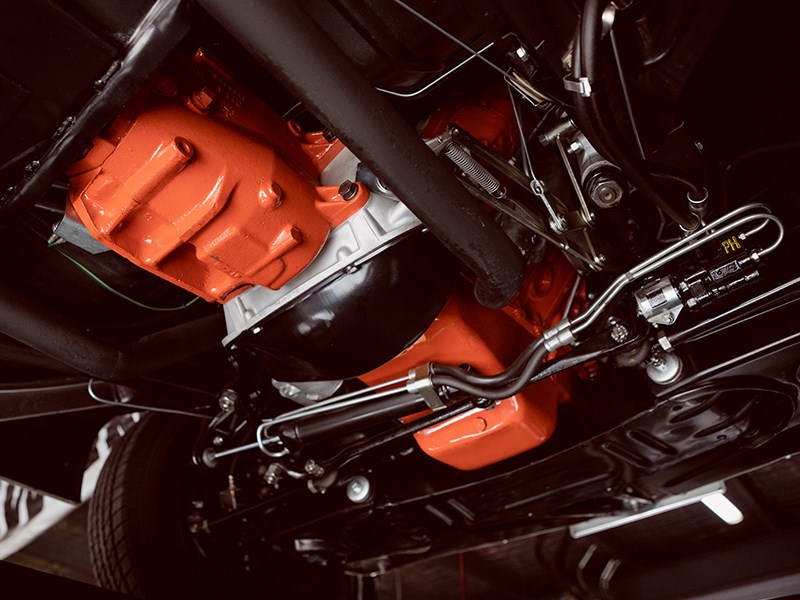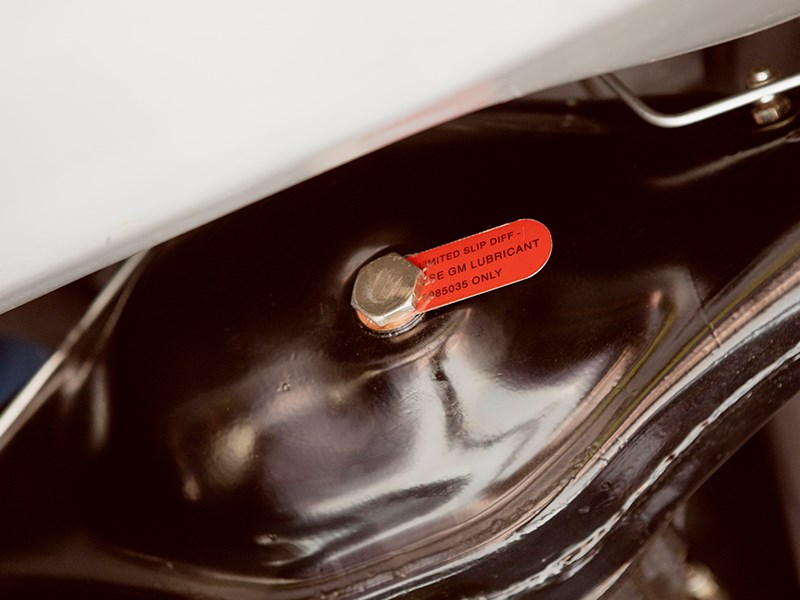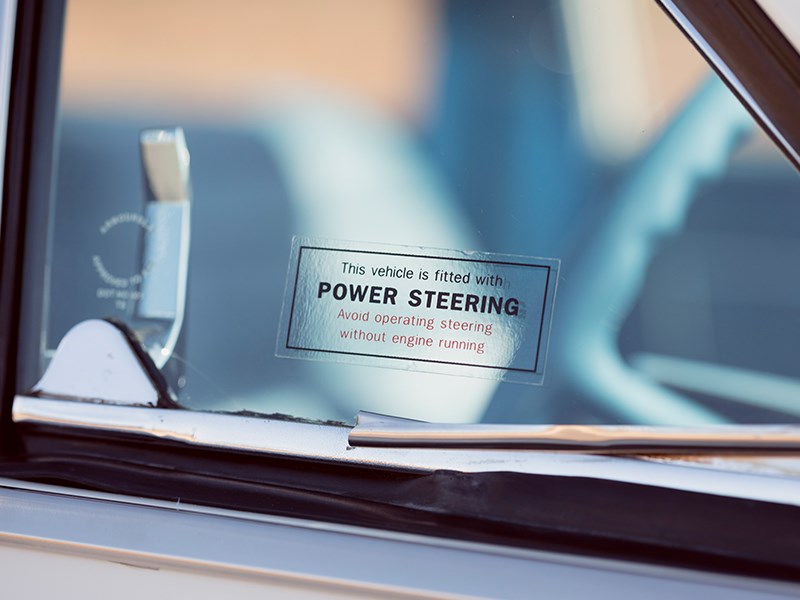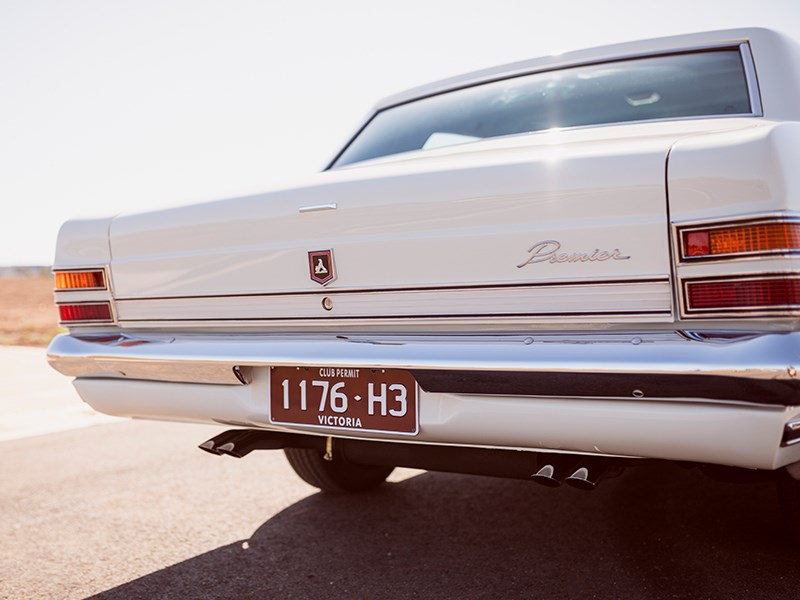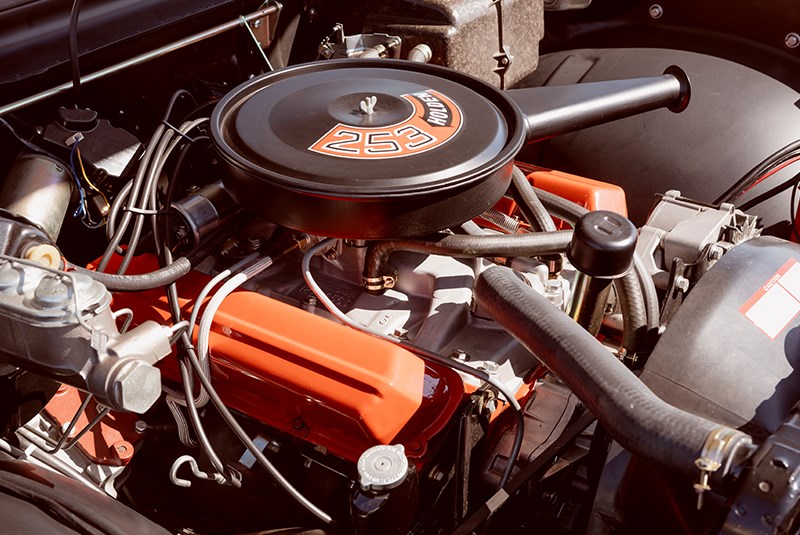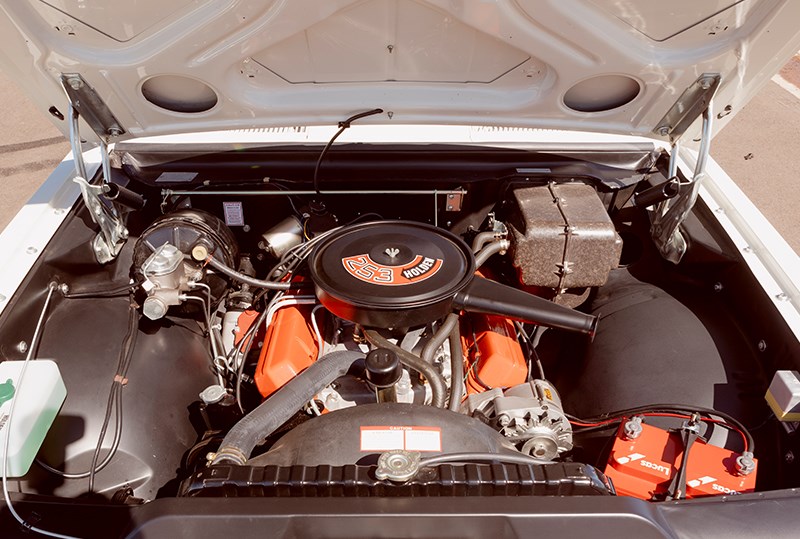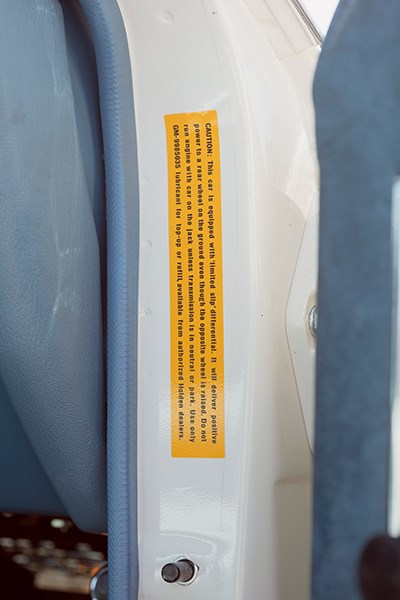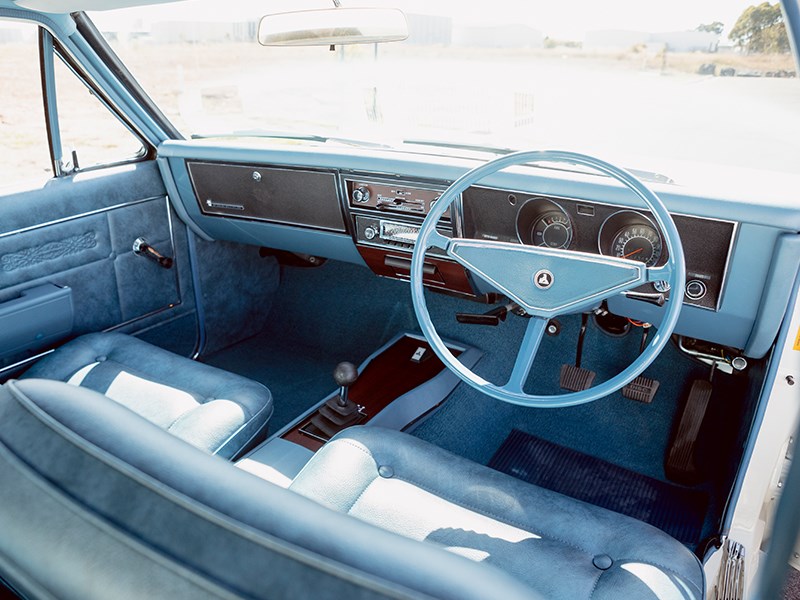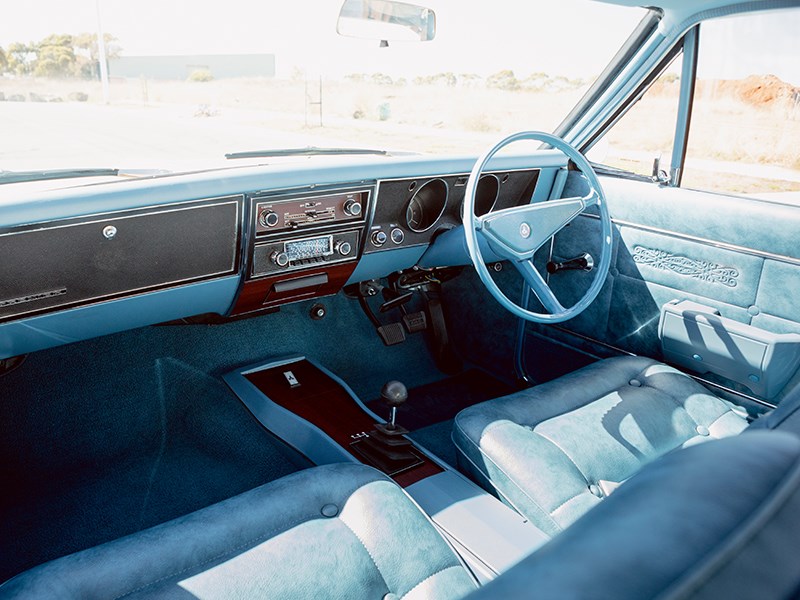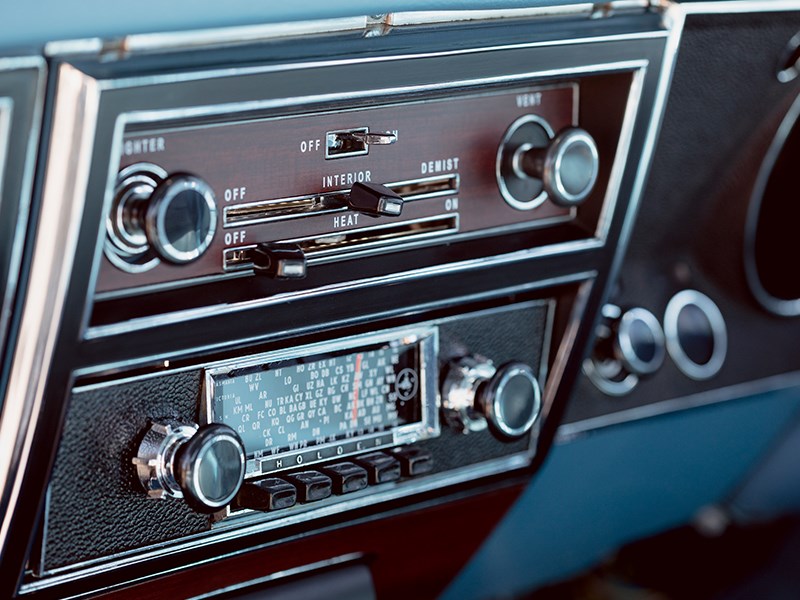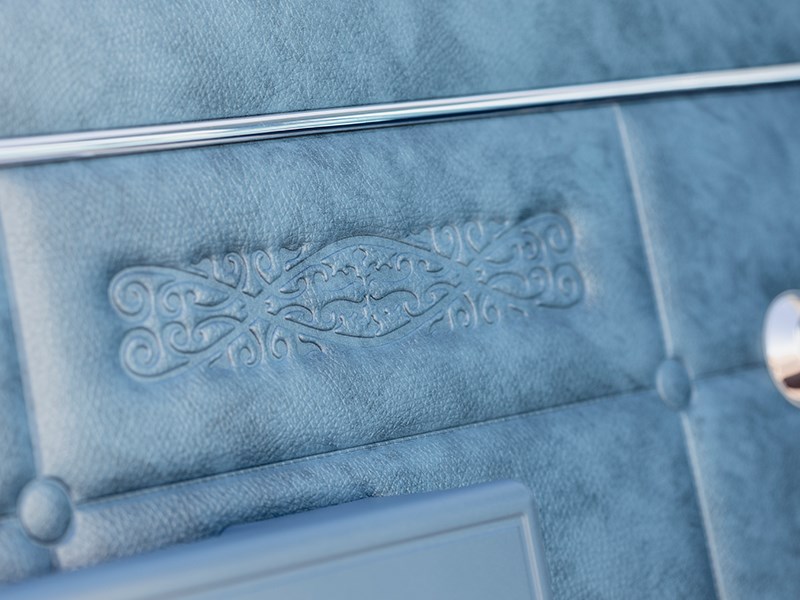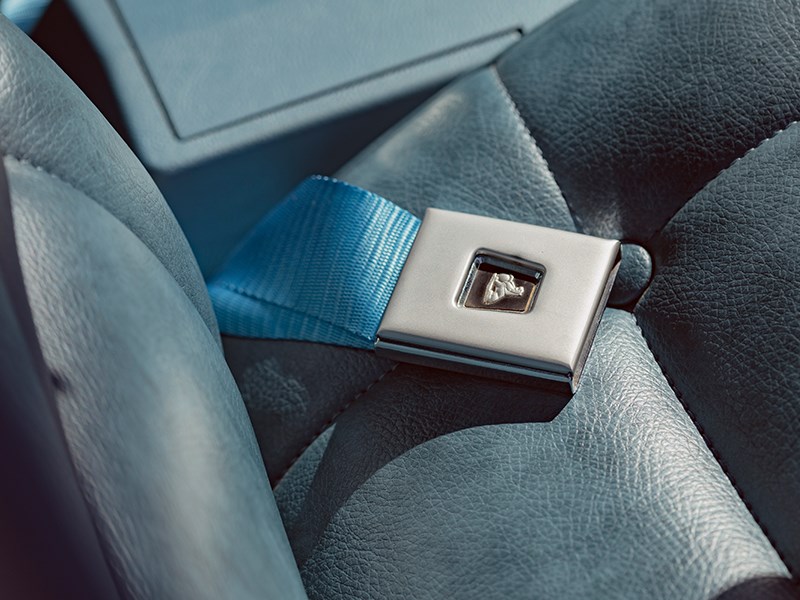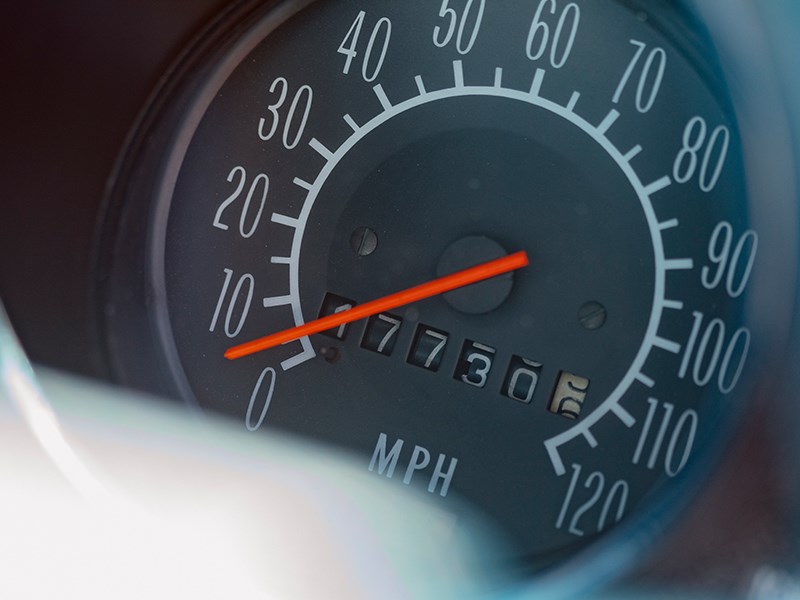 When he spotted an ultra-rare combo in a project car, this owner just had to rescue it
Imagine for a moment that you're hanging out in the showroom of your local Holden dealer (remember them?) and you're in the process of buying a car. It's 1969. Things have been pretty good lately, you've worked hard and now it's time for a bit of a treat. So we're not looking for a Kingswood. Nope, we deserve something with a bit more dash. Your eyes are grazing the glossy Premier brochure.
It promises: "The luxury starts with the way the car looks. The essence of luxury in a car should be instantly apparent; Premier does it with strong simple styling. The strong flowing lines of the Holden Kingswood continue in Premier with the addition of a special rear roofline to give extra headroom in the back seat. The differences are underlined by discreet badges and line trim, and a special grille. Other distinctions are the exclusive metallic colours and the four headlights."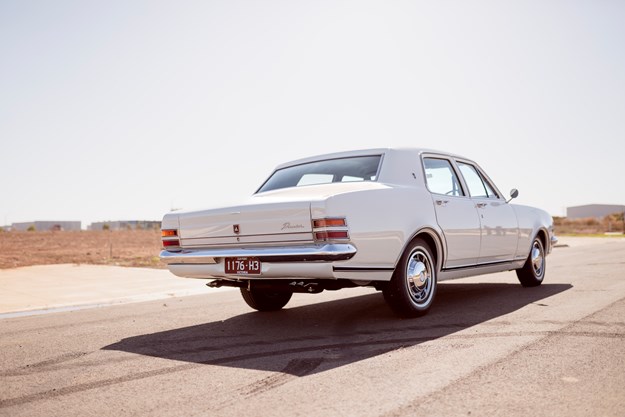 Premier scores a unique rear
So far so good. But what about the driveline? In Premier, your base engine is a 186 inline six – a popular choice and it has pretty decent performance. But you could opt for the new Aussie 253 V8, or go big with the 308. Not sure we need a big V8 and the locally-developed 253 sounds pretty good.
| Read next: Holden HT Monaro - South Africa
And transmission? Well, maybe you're not a fan of the traditional three-on-the-tree manual. The Powerglide auto would be nice, but really, do you want a two-speed in this day and age? How about the four-speed Saginaw with floor-shift – maybe you could use that to have a bit of fun with the car, on the right road.
Okay, it's all wild speculation, but we'd like to think this might have been the thought process of whoever ordered this very unusual combination in an HT Premier. To recap: 253 V8, four-speed Saginaw with 3.08 LSD in the back end. As for brakes, we've scored power-boosted discs front and finned drums on the rear. Quite the package.
And, as it turns out, a very rare combination in a Premier. "It's the only one I've been able to find – I'm not saying there aren't any more, but I haven't been able to track down another. At least not in Premier sedans." So says owner Ray Sumner, who confesses to a long-term weakness for Holdens. "There are a few Kingswoods getting around with that driveline combination," he adds.
| Watch next: Holden HT Brougham - video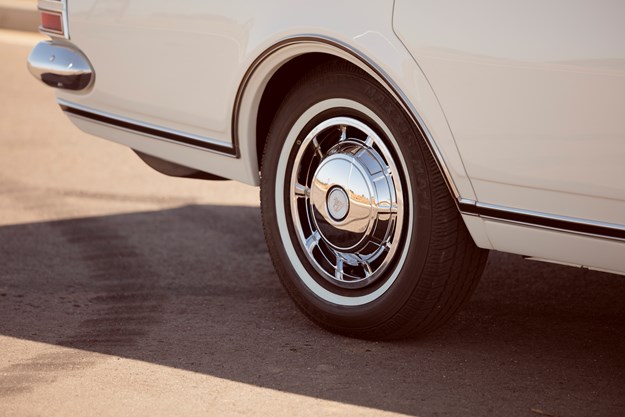 When Ray saw the package advertised as a project, he knew exactly what it was and had to have it. "I found it in Sydney," he says. "The guy I bought it from got it from the original owner. He had it for about six years and had stripped it completely with the intention of painting it, but hadn't got it done and it just sat there.
"It got knocked around a bit in that time. I brought it home and had a panel-beater mate of mine have a look and he said it would be easier just to start again. So that's what we did.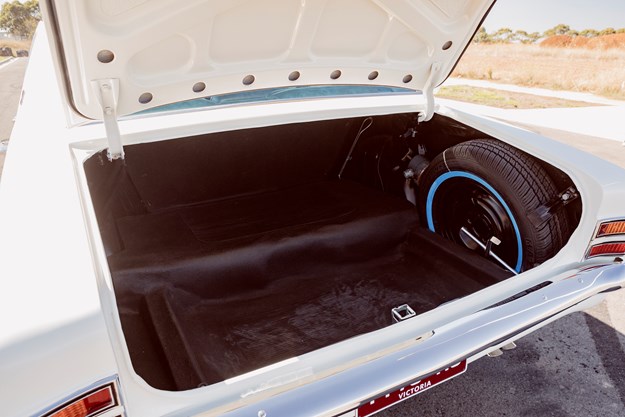 The Premier has a geniune family size boot
"It was a pretty good car. The floor was immaculate – no rust. That was a great find. Especially being a Saginaw car, the floor is everything and it's all original.
"Because it was essentially a one-owner car, it had never been messed with. There was a host of things that had avoided trouble. All the corners and lips on the panels and the guards, nothing had been touched on the car."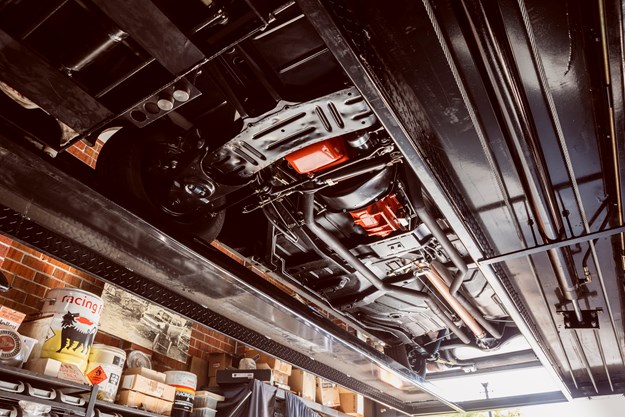 Underneath is like brand new
It had all the hard-to-get little bits and pieces, which made the restoration so much easier. Some things you simply can't get, such as the reverse light switch for the Saginaws.
"The interior wasn't bad, but it wasn't good enough for what I wanted. We got in touch with Winner Products in South Australia, they make all the trim, and then we had it fitted by Adrian at Kool Trim – he's done a few of my cars.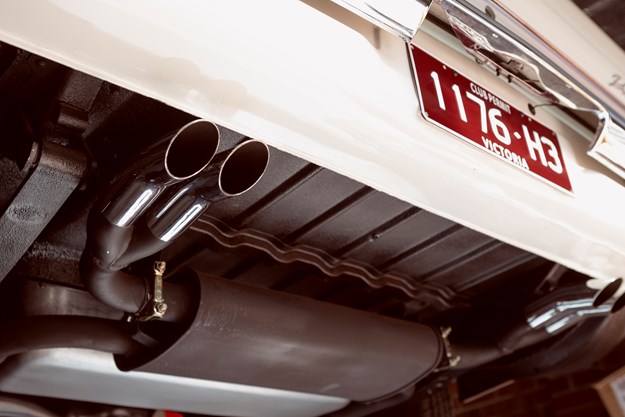 Twin exhausts a sporty touch
"The interior colour is very hard to get. It's called Twilight Blue and has a mottled pattern to it. I don't know if it's a rare colour, but the suppliers had plenty of the Moroccan Red and the Antique Gold and the greens, but nobody had much of the blue. There was only just enough material left to do this car. A lot of the materials were remade, but that one might be a problem.
"My son Aaron supplied the wiring. He runs a business called All Auto Recreations, which does early Holden looms. Some of the components are difficult to come by, so he gets projects from around the country.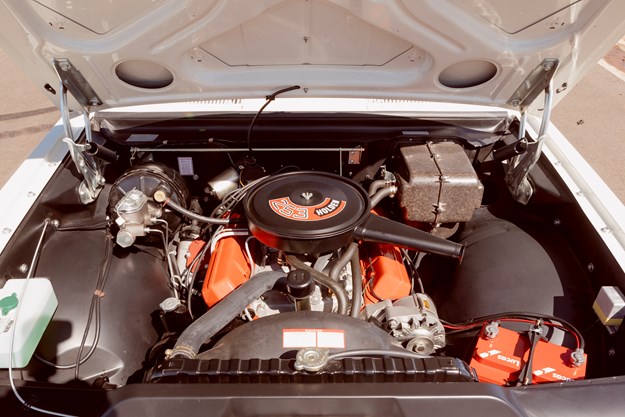 A 253ci V8 bolted to a four-speed floor-shift manual, in a Premier! Gotta love that
"For example the early Holdens run a three-ribbon wire to the tail-lights in two different colour combinations. Nobody has that. Aaron had it made, but you can't order a couple of rolls – it has to be kilometres of it!"
The very complete state of the car meant that exterior trim was at least present, even if it needed work. "Chrome trim can be a real problem. Luckily I've been restoring cars and bikes for a long time now and I use Sterling Plating (in Melbourne)."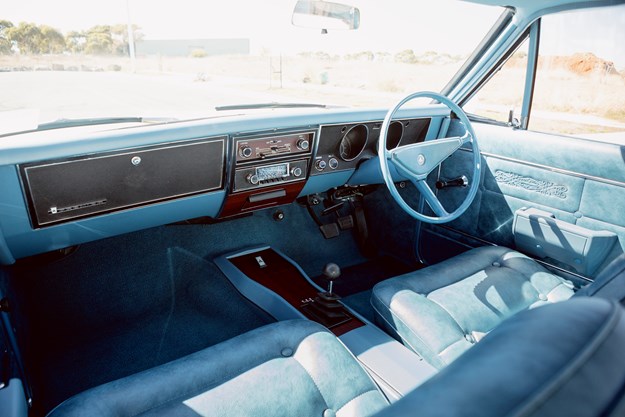 Comfy and spacious interior
Mechanically, the car needed a freshen-up, with the engine getting a rebuild. The transmission was in pretty good shape.
Meanwhile, brakes and suspension were given much the same treatment, and kept in stock spec.
What's it like to drive? "Just gorgeous. Today's cars are so much firmer and you jump in one of these and it transports you back to the seventies," says Ray with a big grin. "You just remember how nicely they took the bumps. It's a buzz to drive it."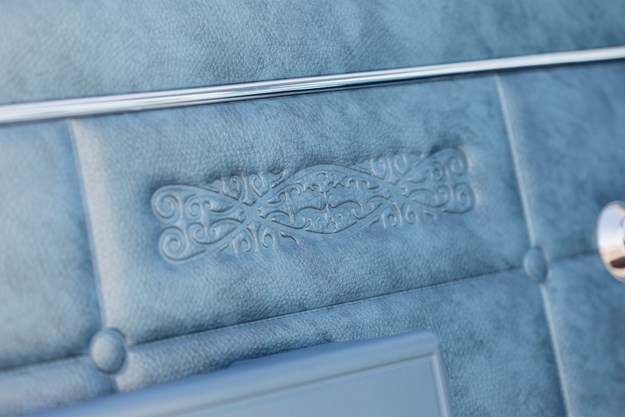 Monogrammed pews, classy
This is the latest in a string of projects he has tackled over the years. "In the late 1980s I took some time off work and went around a lot of the old Holden dealers in NSW, Southern Queensland, South Australia and Victoria, buying up a lot of their old stock and so I got to know a lot of people.
"I was building EHs at the time. Nobody else was doing it back then. Even back then, some of them said 'you should have been here a couple of months ago' because we threw it all away! Especially some of the guys in Queensland, they would throw it down old mineshafts." So there are probably some old mines out there with a treasure trove of NOS Holden bits!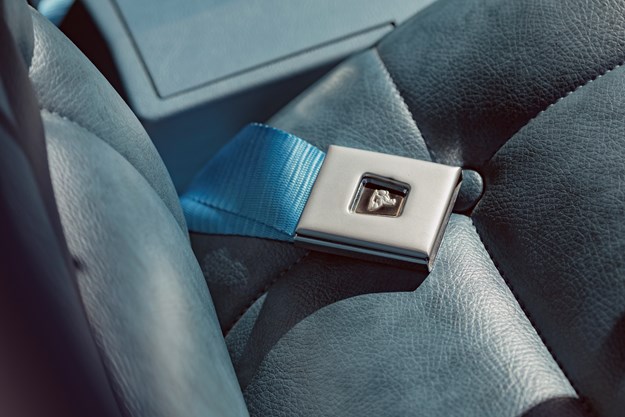 "I got to a stage where the cars were finished and I was buying a new property. A guy from West Australia bailed me up at the Ballarat Swap meet one year and asked how much for all of it." They ended up doing a deal.
When it came to building his very slick modified HR ute and this car, those contacts from years ago were very helpful.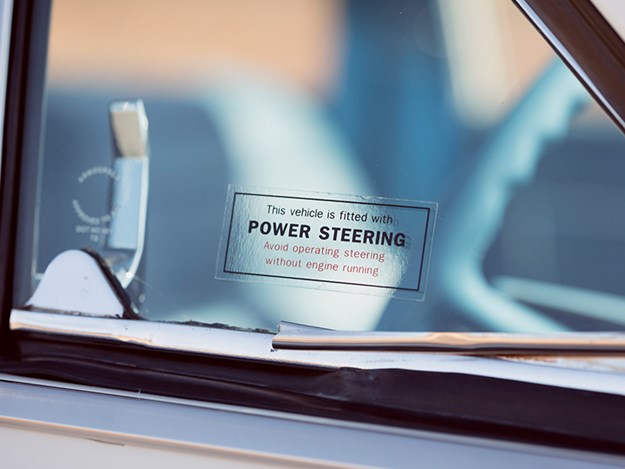 Power steering was a big deal back then
Though he has more current transport floating around his shed, Ray has a lot of respect for the abilities of the HT, which gives every impression of being able to cruise across the continent at a moment's notice. "I wouldn't hesitate driving it anywhere.
"Even the seats, the way they are sprung with the hessian and springs and you put new foam in them, they're not like new cars. New cars you just have a block of foam to sit on.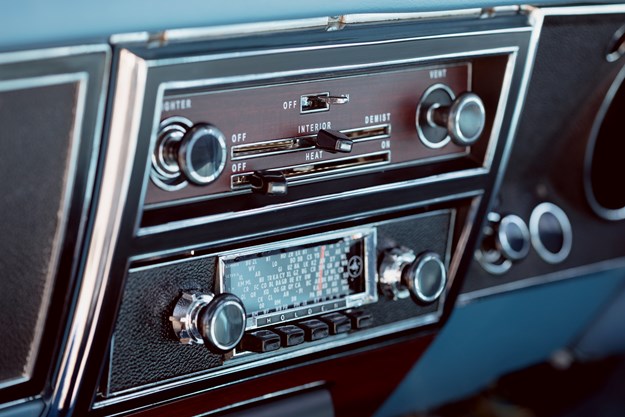 Heating and a radio. All the mod cons
"With these old cars, when you go over a bump it's not just the suspension that's working, you can actually feel the seats acting as another suspension, that's what makes them so comfortable.
"The 253 goes alright – it's not the fastest engine but it will cruise all day."
He admits to being a bit in love with the Premier. "It's been a long time since I had that model car – an HT – I had a Monaro back in the day. Mostly I had the earlier models.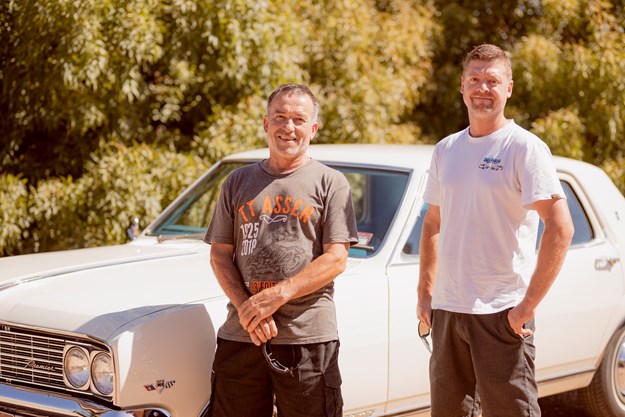 Rob, Aaron and the Premier
"I've had a talk to Aaron, my son, about it and he wants it too. There's a bit of a story to it.
"We restored it together and it probably got us through a lot of hard times. So it has some sentimental value." Yep, if it were ours, we'd be hanging on to it, too...
From Unique Cars #454, April 2022
Unique Cars magazine Value Guides
Sell your car for free right here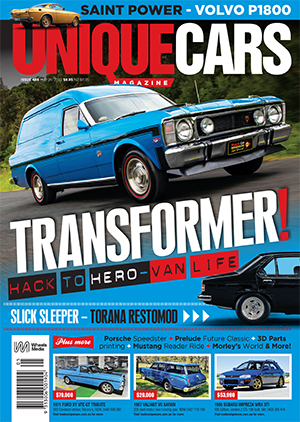 SUBSCRIBE TO UNIQUE CARS MAGAZINE
Get your monthly fix of news, reviews and stories on the greatest cars and minds in the automotive world.
Subscribe