1970 Holden HT Monaro – South Africa
---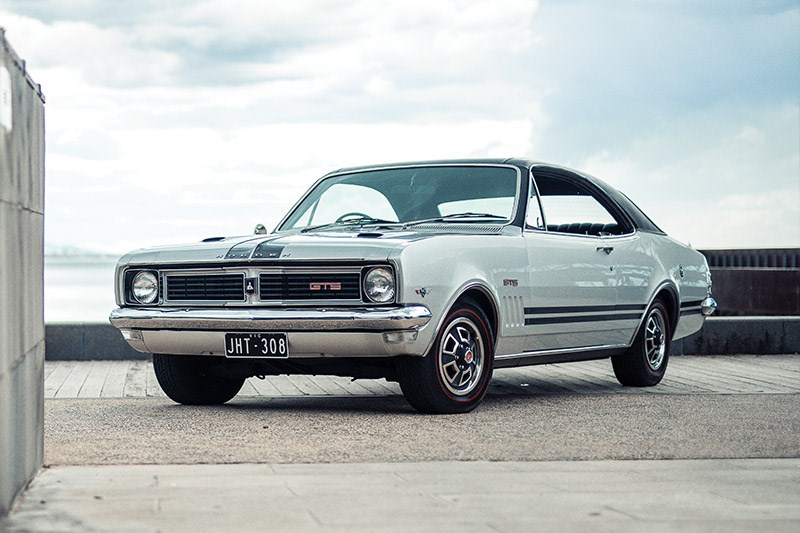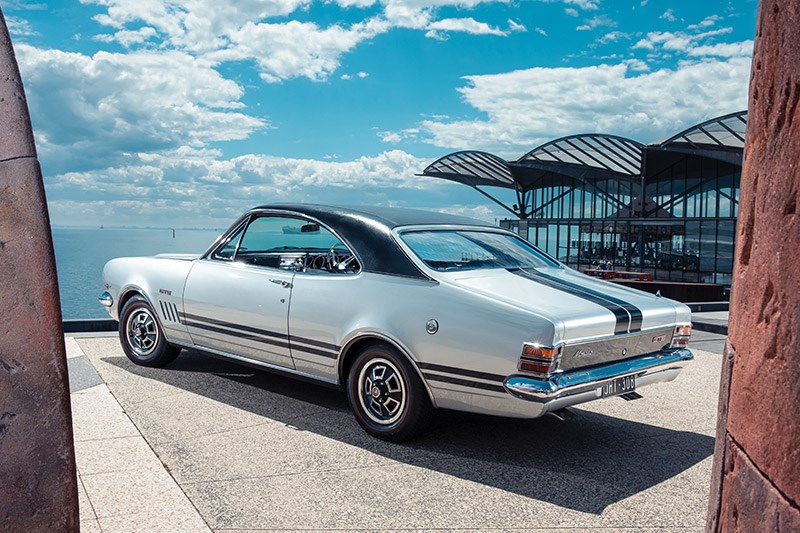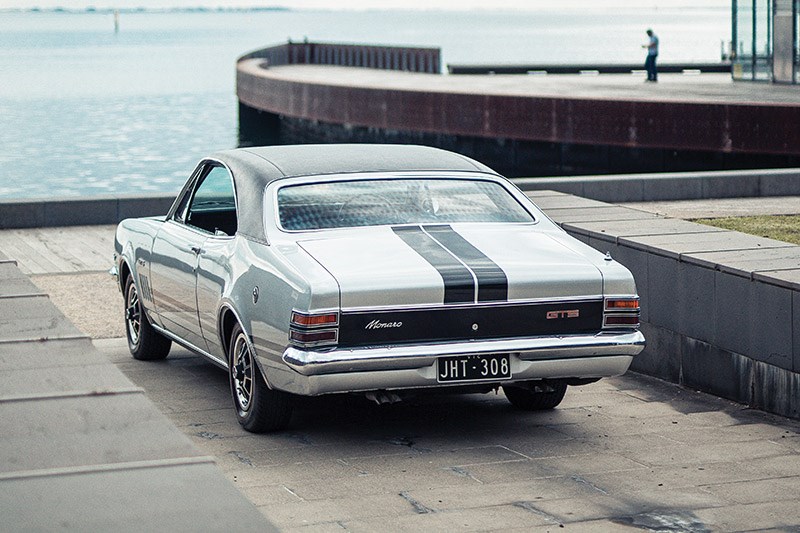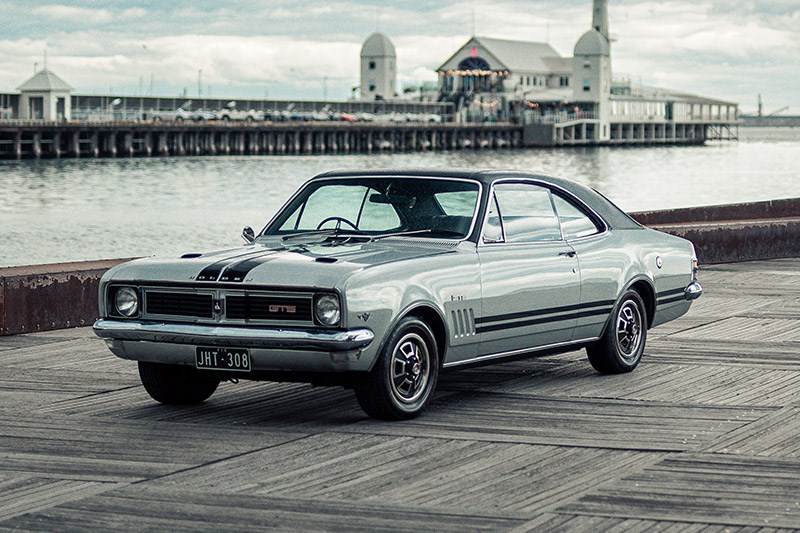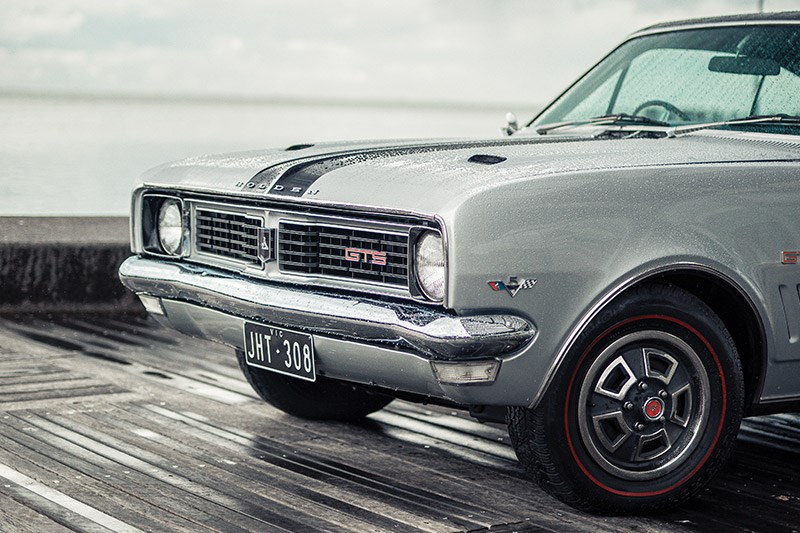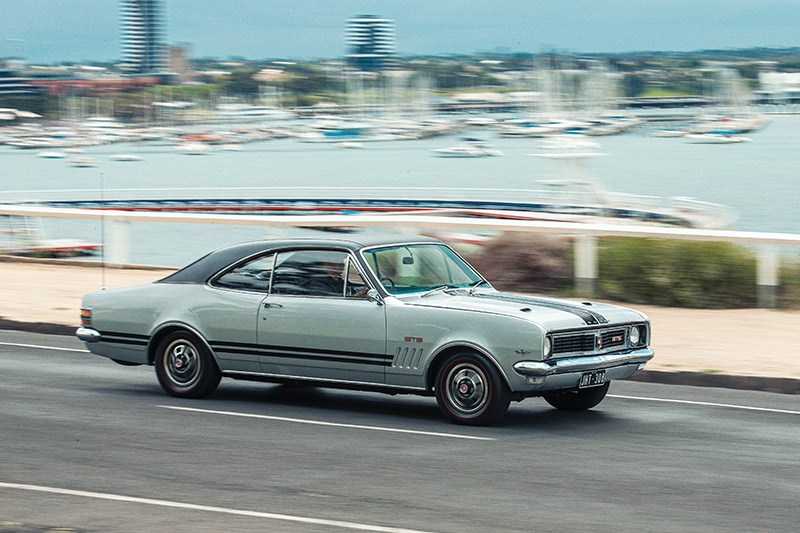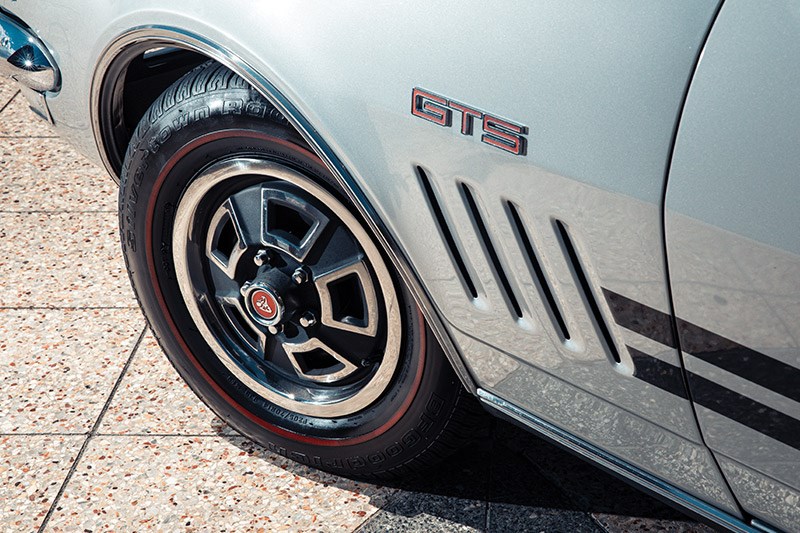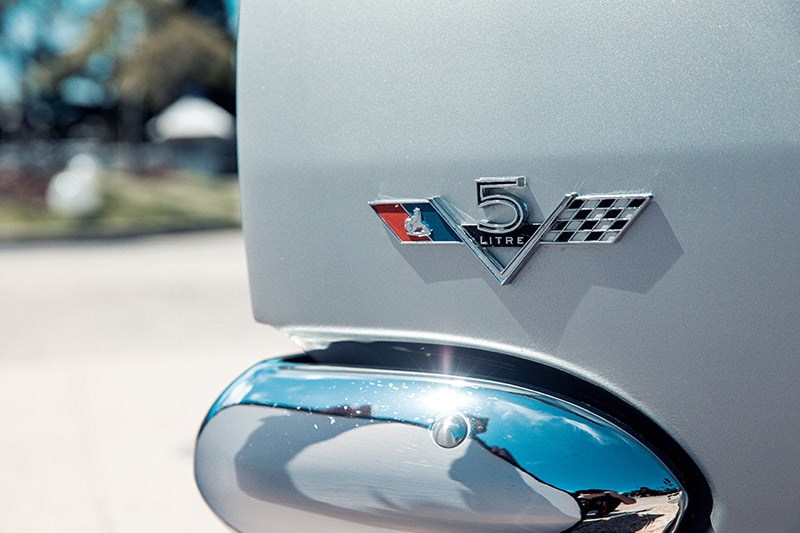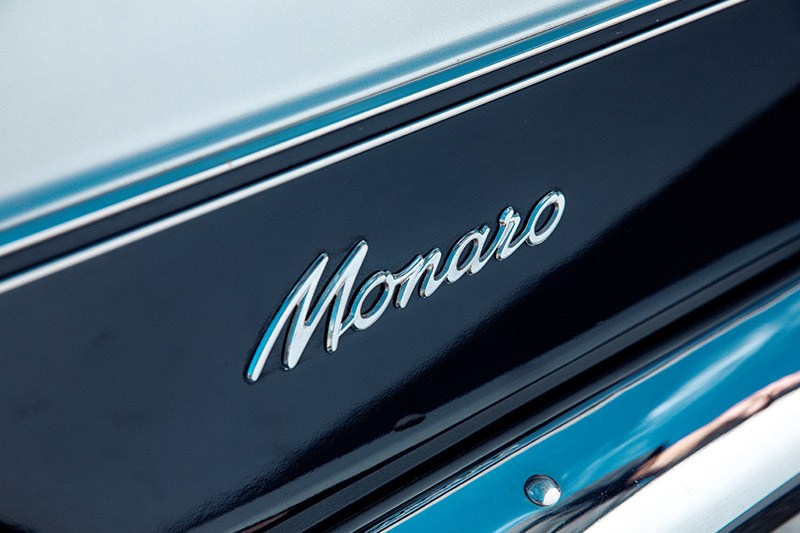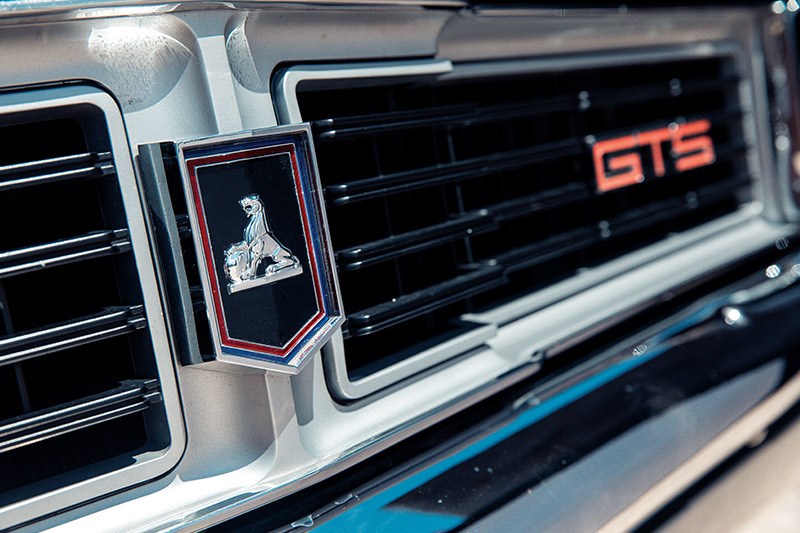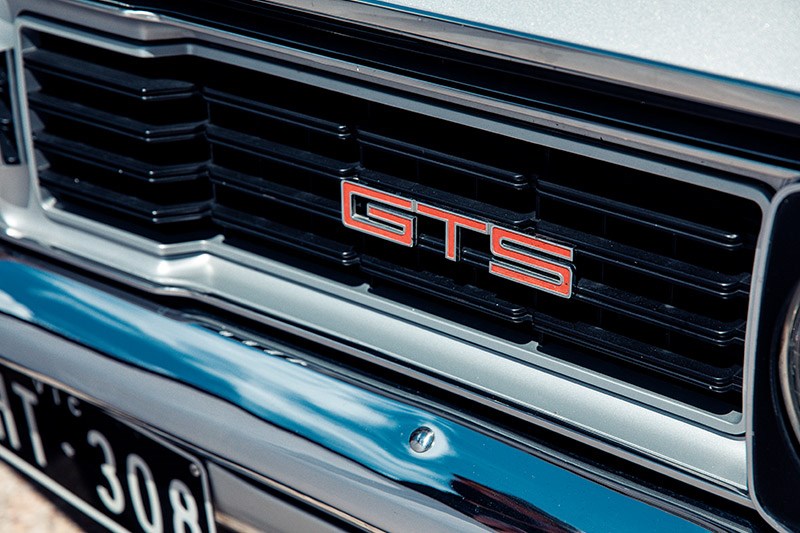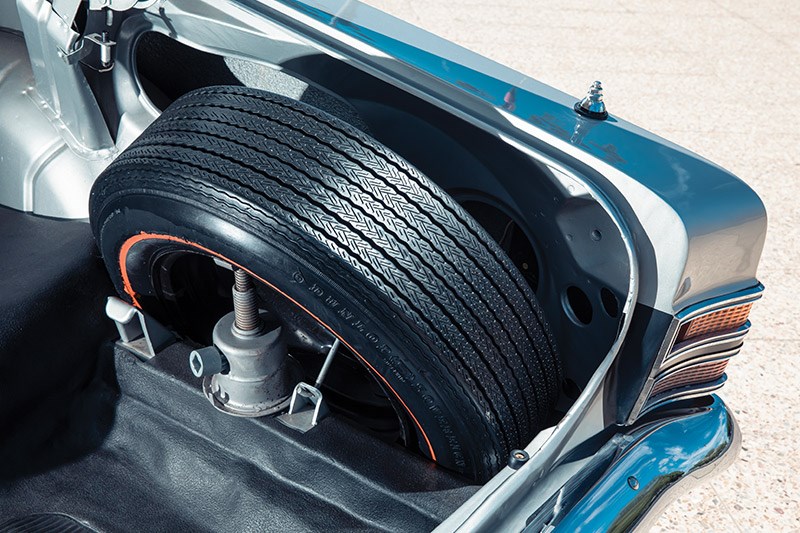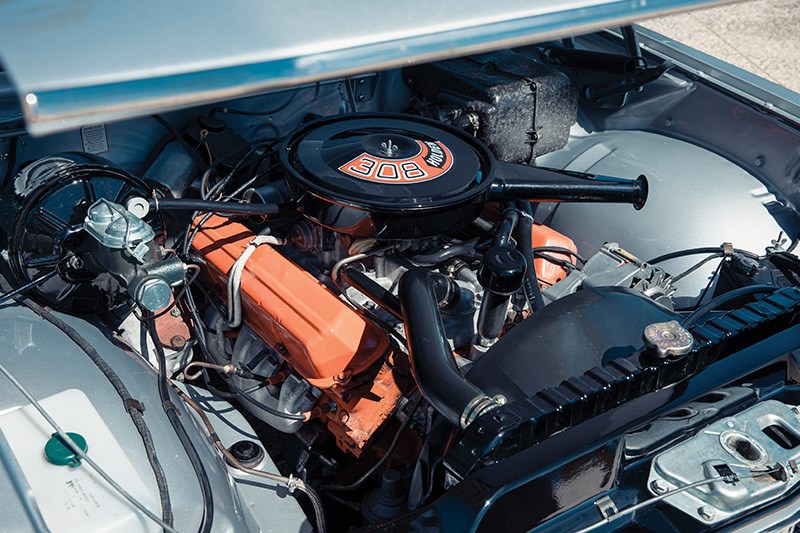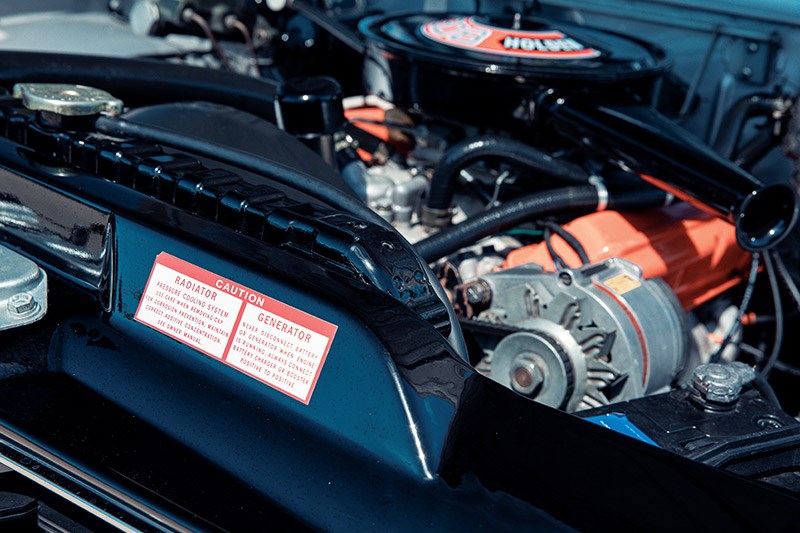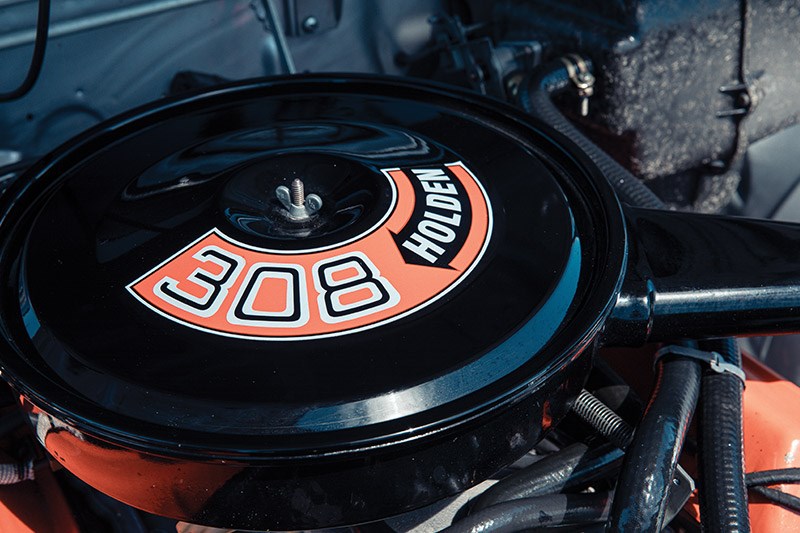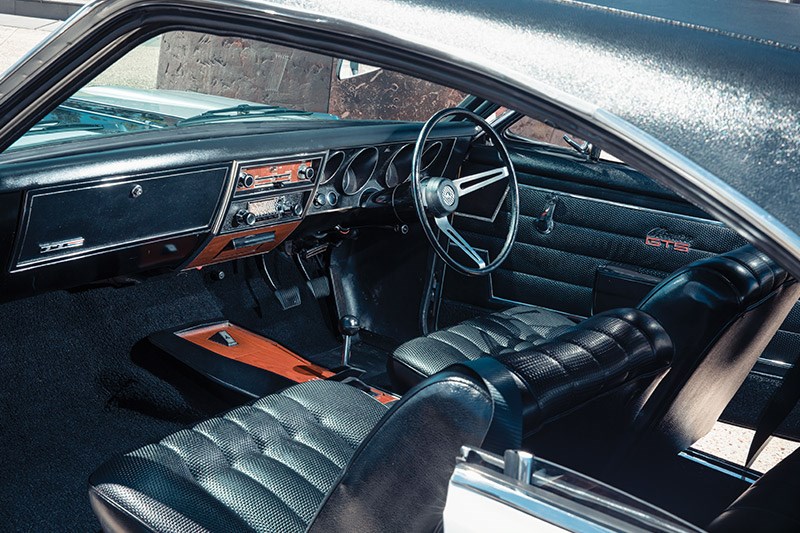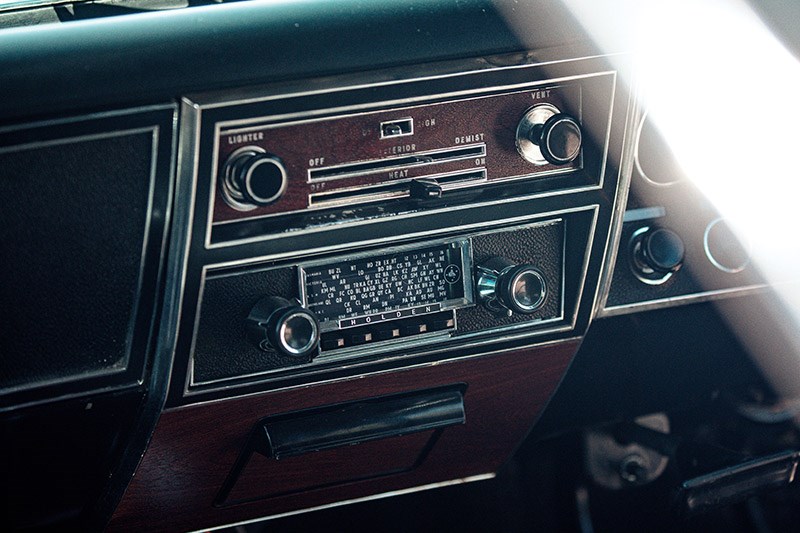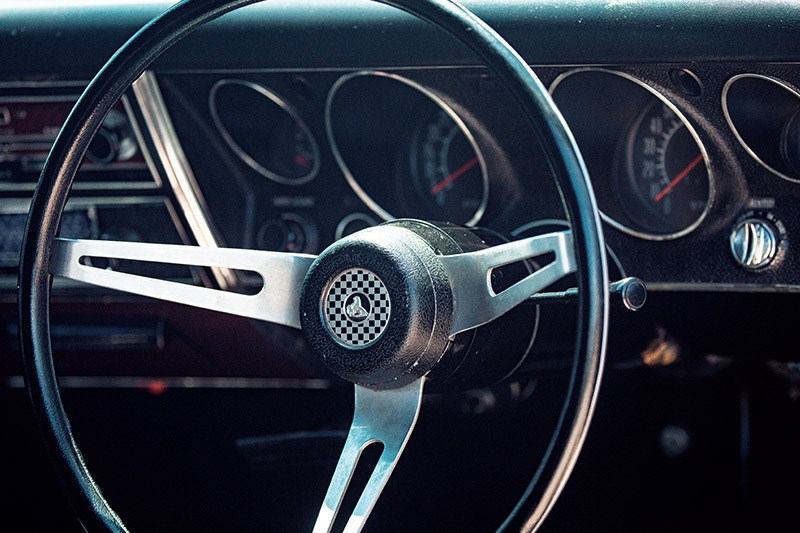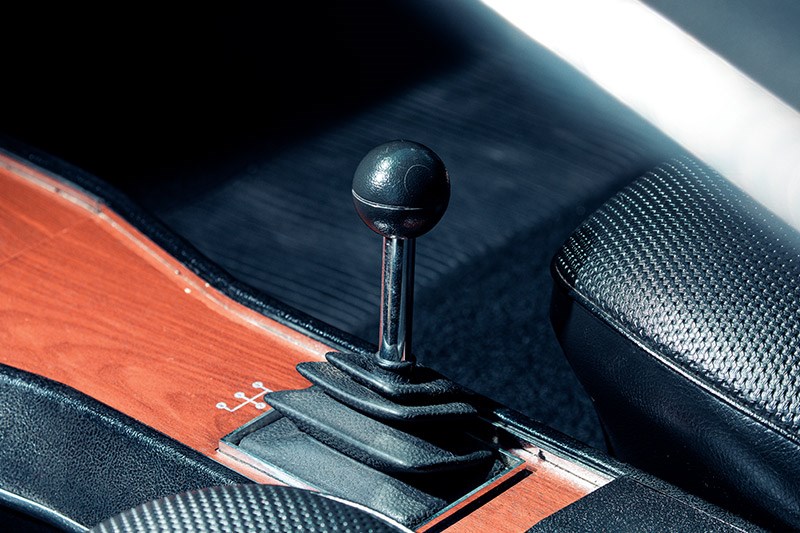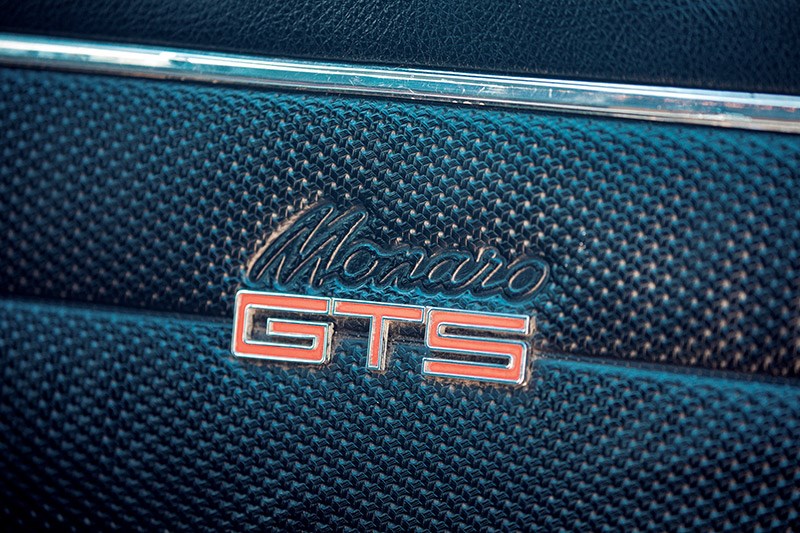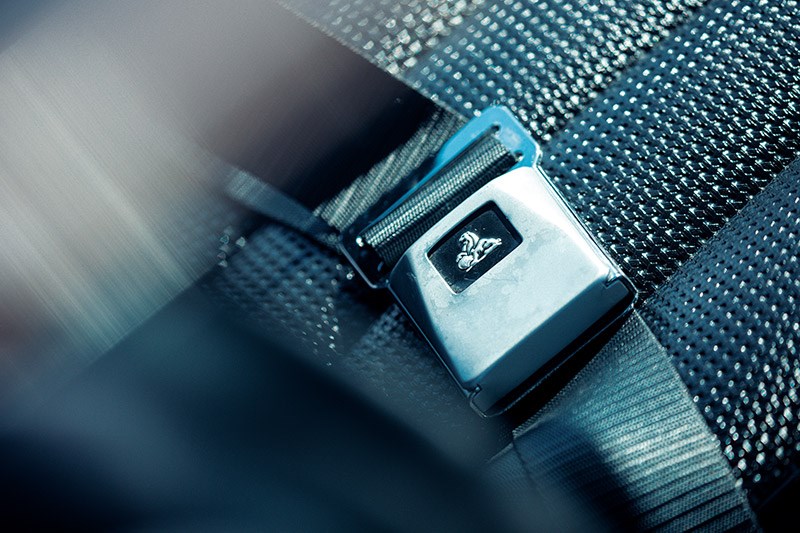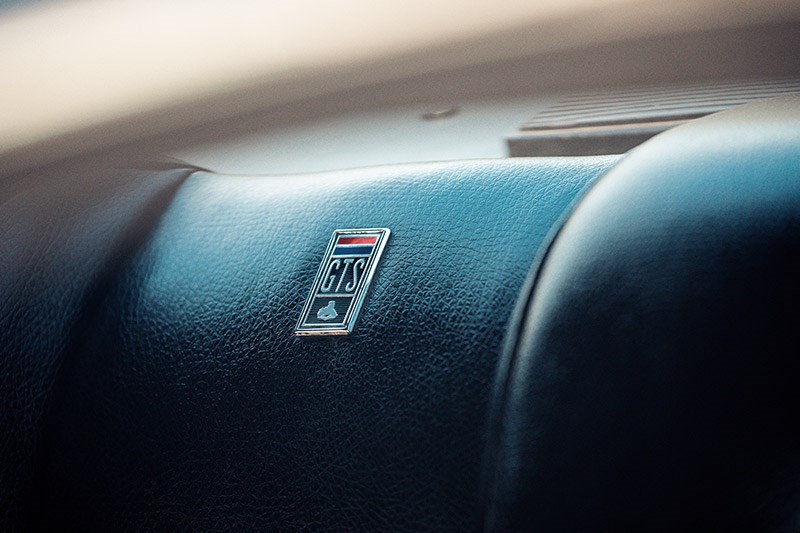 Car enthusiasts in the USA and Australia were smitten by mid-size V8 coupes and it seems South Africa was no different
After the era of fins and flares in the late 1950s came the time of muscle cars. Manufacturers were taking their medium size vehicles and stuffing hulking powerful V8s in their snouts and selling them to younger buyers, who wanted the exact opposite to what mum and dad drove.
Car enthusiasts in the USA and Australia were smitten by them and it seems that South Africa was no different.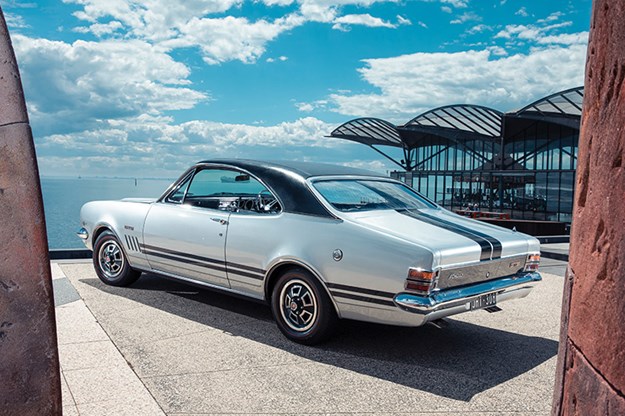 The Monaro stunned auto rivals
Clive Massel is a BMW aficionado, former South African touring car champion, car enthusiast and operator of Makulu vehicle storage in Melbourne. Some of his very special toys have featured in Unique Cars mag.
"South Africa was like Australia in that they were all petrol heads," said Clive.
"Everything had to do with power and modifications for more go. The muscle cars of the time were from America and included Ford Fairlanes, Chevy Impalas, V8 Oldsmobiles, Pontiacs, Buicks, Mustangs and Camaros."
| Buyer's Guide: 1968-69 Holden HK Monaro GTS 327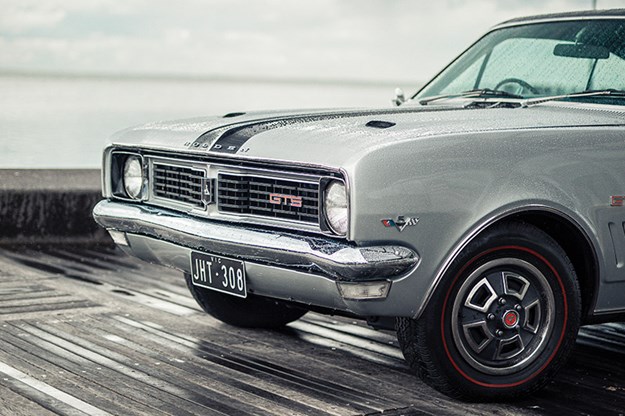 American muscle cars first appeared in Australia on our racetracks with the local aces doing battle for touring car championship honours.
But rather than importing muscle cars from the states, the local makers General Motors Holden and Ford Australia chose to dive into their own product portfolio and, using the same formula of shoving a powerful V8 into a mid-sized shell, namely the XR Falcon or in the case of Holden go the whole hog and develop an entirely new car, the two-door Monaro coupe.
| 2020 Market Review: Holden Monaro HK-HG V8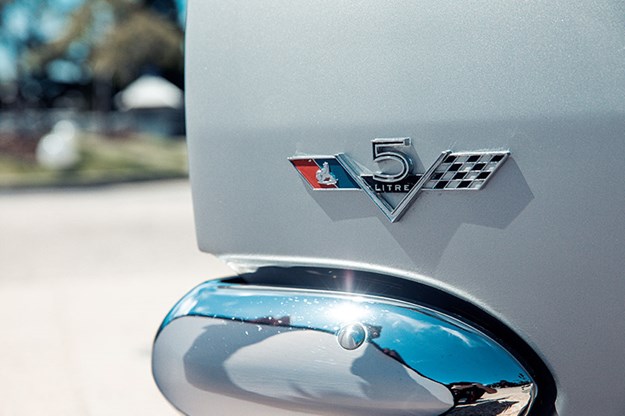 In 1968 Holden launched the Monaro as part of the HK range and as a rival to Ford's GT falcon sedan. The annual endurance race at Bathurst had become a showroom battleground for carmakers and with Ford winning the previous year it was vital for the Monaro to do well. History shows the Monaro not only won the 1968 race, beating arch rival Ford, it also took back to back wins in 1969 with the HT Monaro, now sporting a 350ci V8.
Holden, like its rivals, was always on the lookout for extra sales but being right-hand drive, export opportunities weren't in abundance.
| Reader Resto: Holden HG Monaro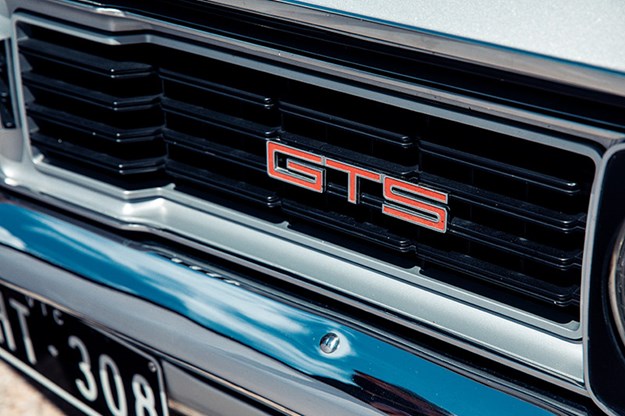 Japan certainly wasn't suitable and UK motoring enthusiasts got their kicks through four-cylinder Cortinas, Escorts, Vauxhalls et al.
New Zealand was already taking the General's product range, including the Monaro in CKD form. But there was an untapped market that was ready willing and able to embrace the Monaro: South Africa.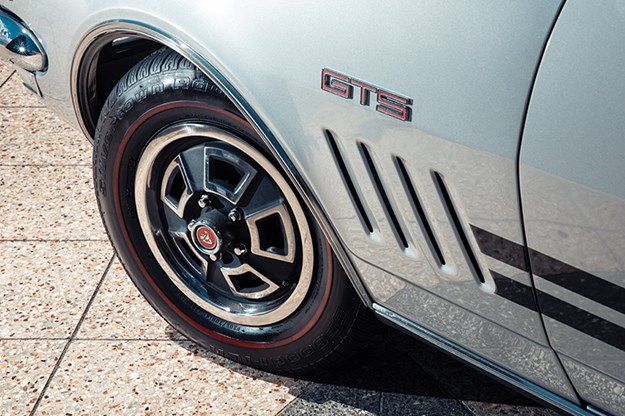 According to Massel, muscle cars were like a religion in South Africa with enthusiasts and their families every bit as car-brand parochial as Aussies.
Armed with that knowledge it seemed Holden's Monaro fitted the bill perfectly, so GMH commenced shipping Monaros in 1969.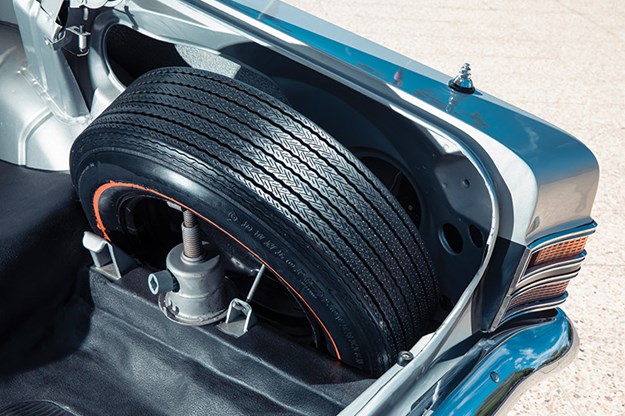 Original redline spare and jack
The first model exported to South Africa was the HT and the initial batch of approximately 60 cars was shipped fully assembled. Buyers had a choice of a 308 two-speed or 350 V8 and either a 4-speed Saginaw manual, three-speed Trimatic or Powerglide autos. A vinyl roof was standard and the trim was black with either black and white or orange and black houndstooth.
Government regulations changed necessitating all following Monaro shipments were to be exported in Complete Knock down (CKD) form to General Motors in South Africa for assembly at Port Elizabeth, a program that was to run until 1973 across HT and HG models.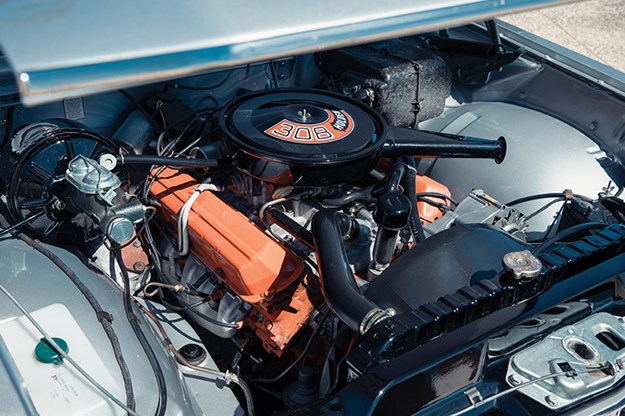 The General's 308 is in this one
Post-1971 South African versions bore Chevrolet SS branding and significantly altered styling.
The Monaro you see here is a 1970 HT acquired by Massel in 2008. Distinguishing the South African version are its standard vinyl roof, a rarely picked option in Australia, the radio aerial was also moved from the front left guard to the rear right quarter panel.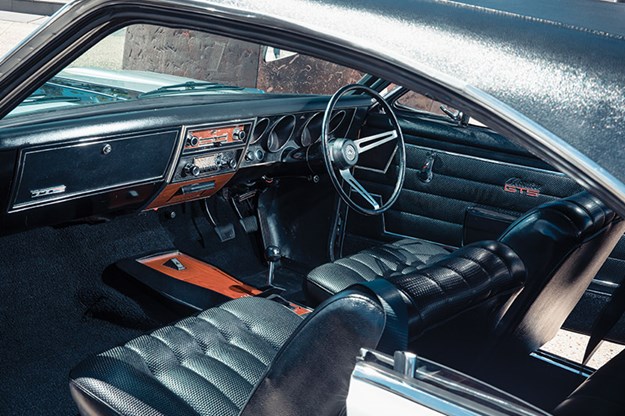 The badging on the front guards differs between the two countries and the boot and engine bays are colour coded and painted the same colour as the body. Underneath the South African cars were painted in rust-preventative material and the tailshaft is painted green. Another differing feature is the location of the chassis number. Australian produced Monaros were stamped on the firewall while, in South Africa, they appeared on the inside of the doors.
This silver 1970 HT Holden Monaro 308 manual was sold new to Mr D Oosthuizen who took delivery of it on June 27, 1970, silver in colour with a vinyl roof.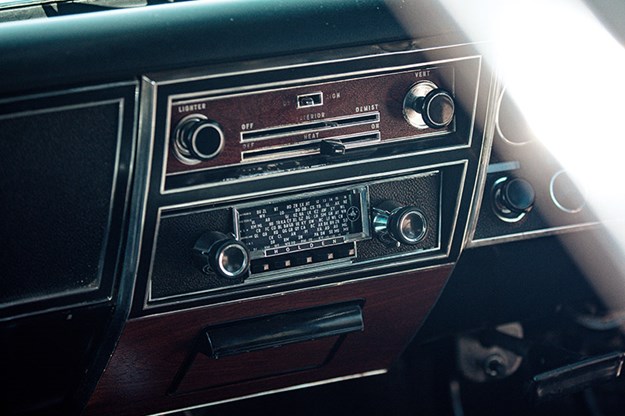 Massel says that "Oosthuizen was fanatical about the car and in all its time it never travelled on a gravel road."
When Massel acquired it the car had travelled 106,000 verified miles and still had its original Dunlop sovereign spare tyre and wheel, original jack and jack handle.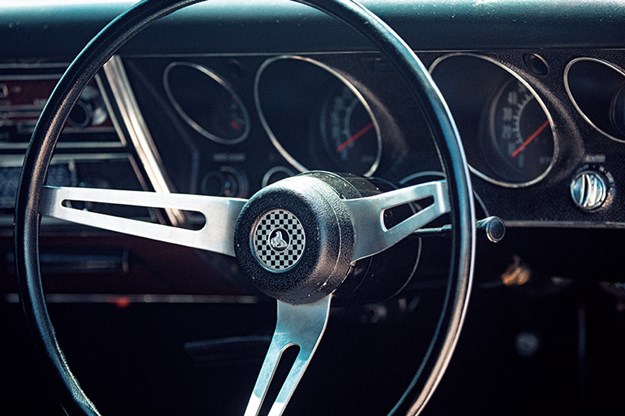 Signature Monaro dash and steering wheel
Several of the water and heater hoses remain the originals and the engine has never been opened. Also original are the water pump, carburettor, clutch and pressure plate however due to the extreme heat in South Africa where the car was kept it did receive a rudimentary repaint.
After buying the Monaro, Massel disassembled parts of it so it could be resprayed in its South African silver, a brighter shade than the silver offered here.
Several years later Massel sold the HT Monaro to John Stav.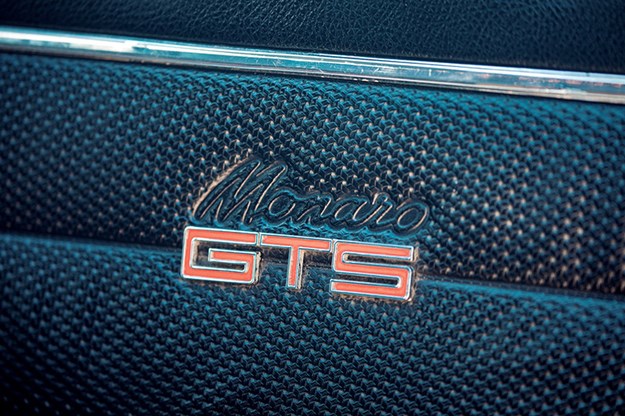 Monaro owner - John Stav
After searching for an early Holden Monaro John Stav bought Clive's car approximately six years ago.
"When I started looking for a Monaro I was aware that Holden had exported them to South Africa and to be honest I didn't really mind if it was an Australia or South Africa car, as they were pretty much identical but its condition had to be in good order," claimed John Stav, "I wasn't even focusing on an HT, just an early Monaro."
"I had been looking for about 12 months when this one popped up and I've owned it for at least six years.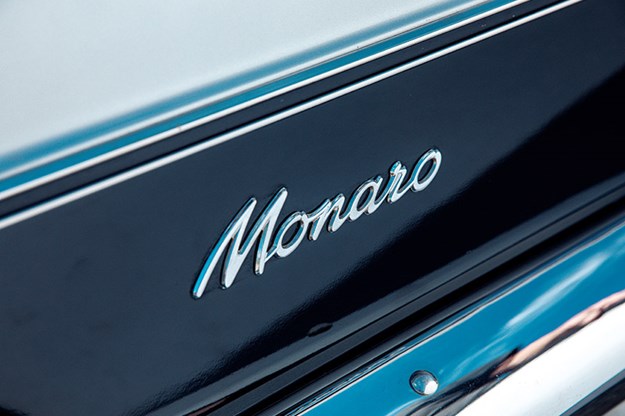 "In that time, apart from regular servicing and a recent repair and repaint of the bonnet due to some stone chips I haven't touched it."
The Monaro is driven regularly, sometimes short hops and other times longer country runs. John does take it to car shows quite regularly to show the car and talk about its history which people love to learn about.
He has no desire to buy a modern Monaro and recently sold an HG model panel van.
So what's it like to drive?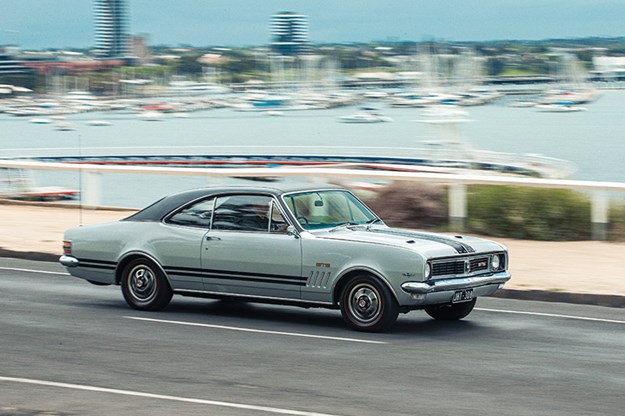 "Absolutely beautiful," exclaims John, I would happily drive it from Melbourne to Sydney without a worry. It's not a racing car, just very enjoyable to drive and we enjoy every moment.
At the time of acquiring the Monaro, John owned a 1965 Mustang fastback but after a couple of trips in the Monaro, the Mustang was soon put up for sale.
He has also ventured out to Gippsland with the Monaro and enjoyed punting it on some of the sweeping open roads.
"You obviously have to concentrate a bit more and you're working a bit harder as it doesn't have power steering but that's fine too."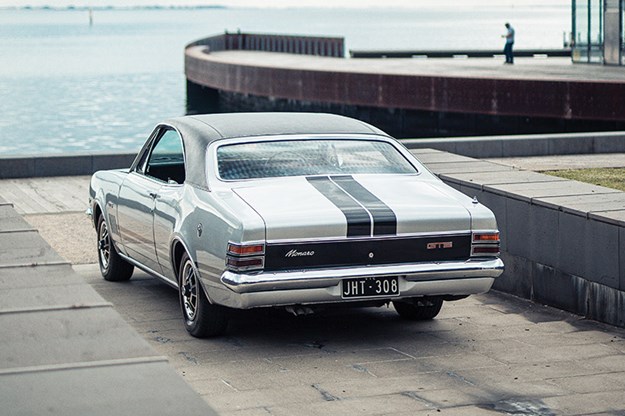 1970 Holden HT Monaro "South African"
NUMBER BUILT: 952 (1970)
BODY: All-steel, unitary two-door coupe
ENGINE: 5035cc V8 with four barrel carburettor
POWER & TORQUE: 179kW @ 4000rpm, 515Nm @ 3200rpm
PERFORMANCE: 0-100km/h 7.8 seconds, Quarter mile 15.8. seconds
TRANSMISSION: Four-speed all-synchromesh manual or three-speed automatic
SUSPENSION: Short and long arm independent with coil springs and shock absorbers (f) Semi eliptic springs with tubular shocks
BRAKES: disc (f) drum or optional disc(r)
TYRES: 6.95 x 14 D70 tyres
From Unique Cars #452, April 2021
Unique Cars magazine Value Guides
Sell your car for free right here
Unique Cars magazine Value Guides
Sell your car for free right here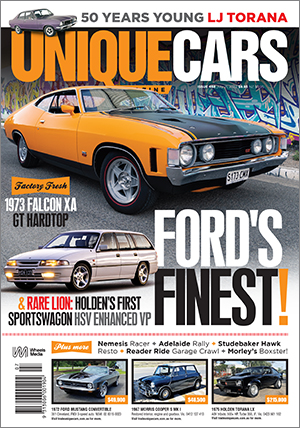 SUBSCRIBE TO UNIQUE CARS MAGAZINE
Get your monthly fix of news, reviews and stories on the greatest cars and minds in the automotive world.
Subscribe