1961 Volkswagen 23-Window Microbus Safari
---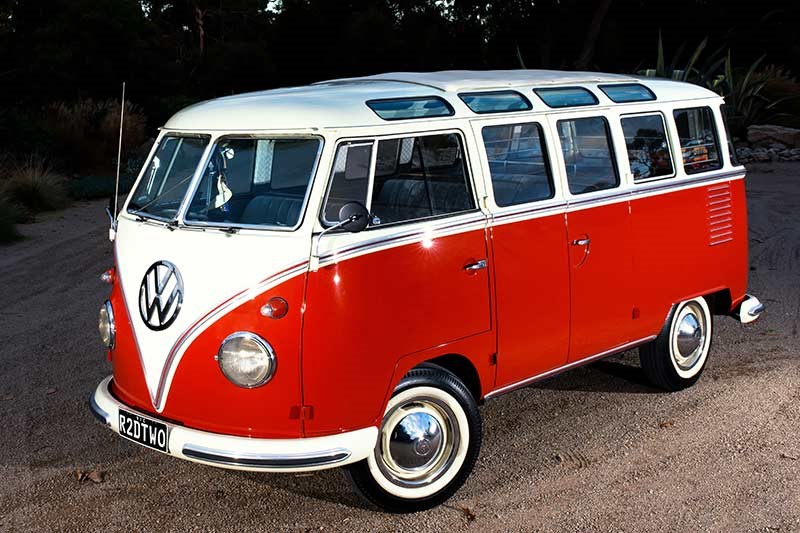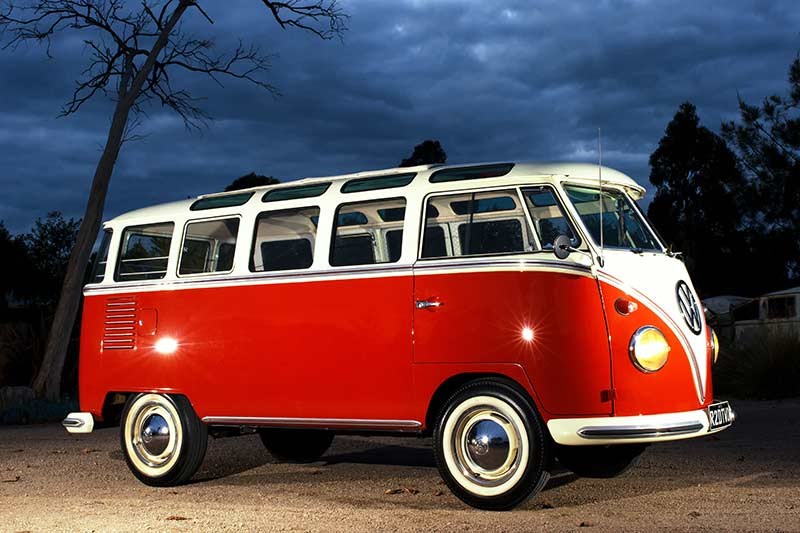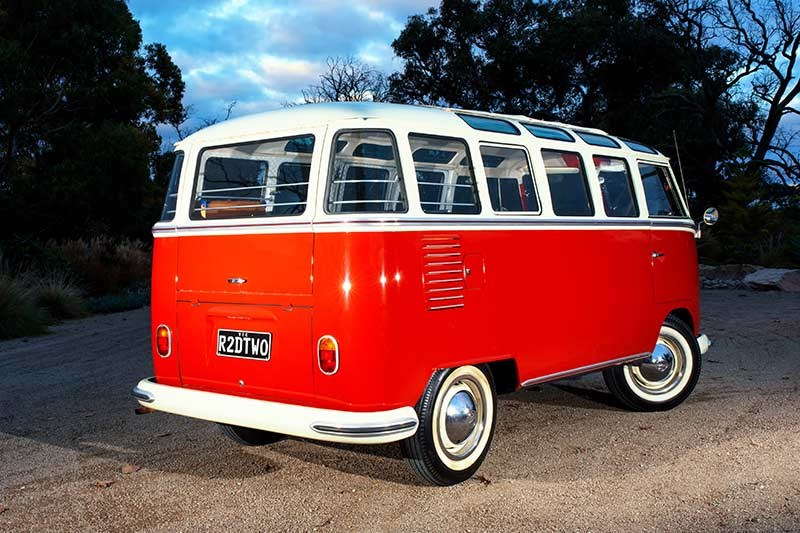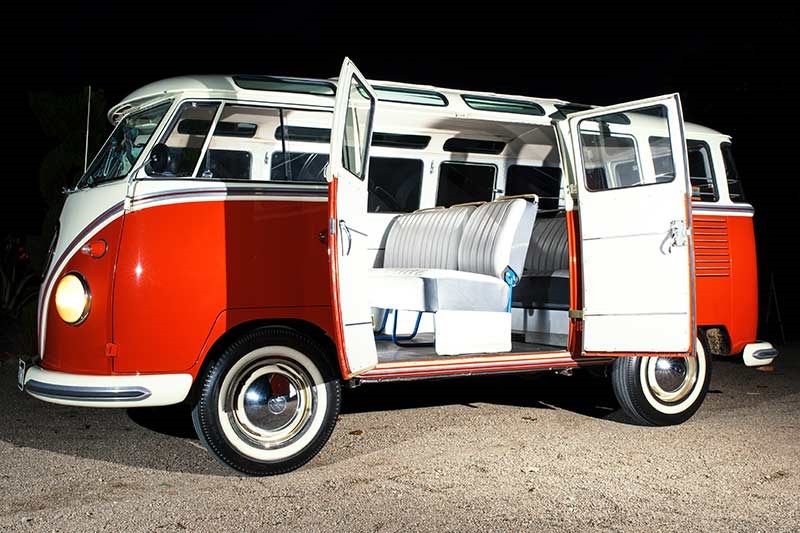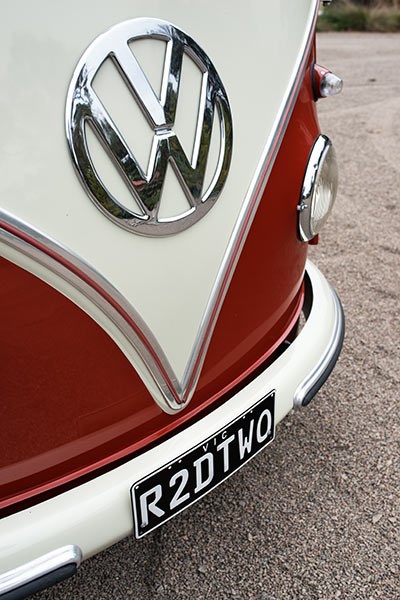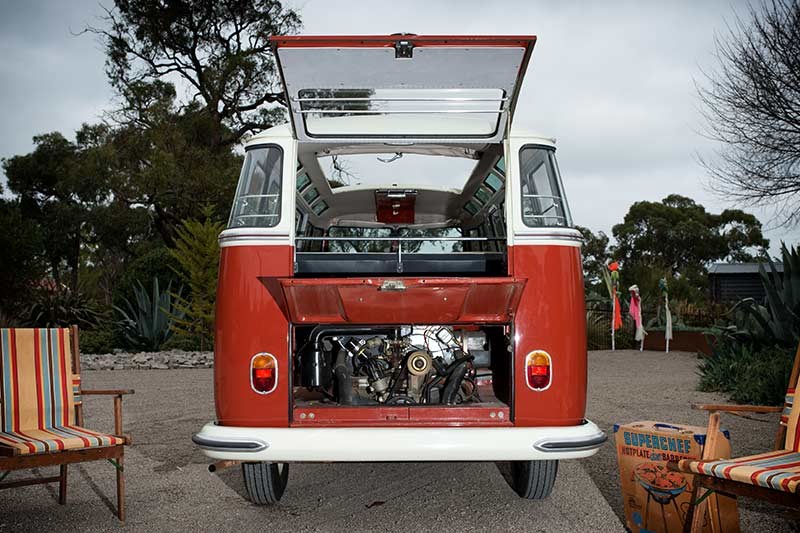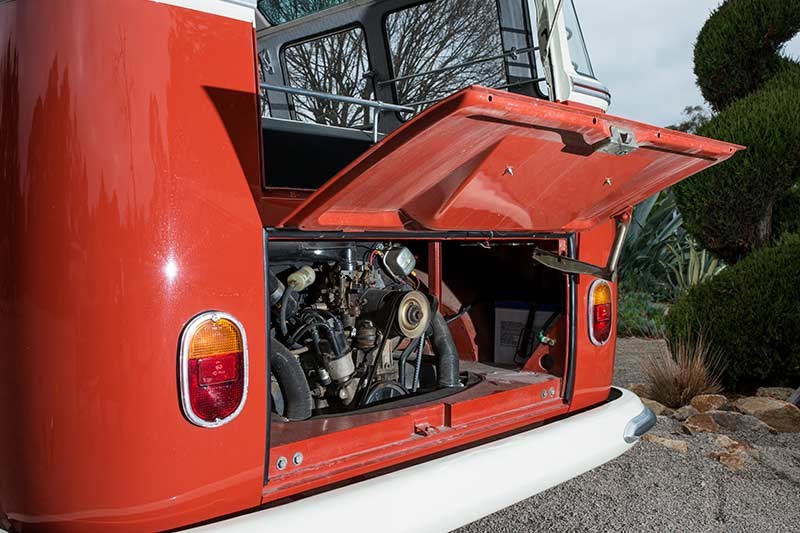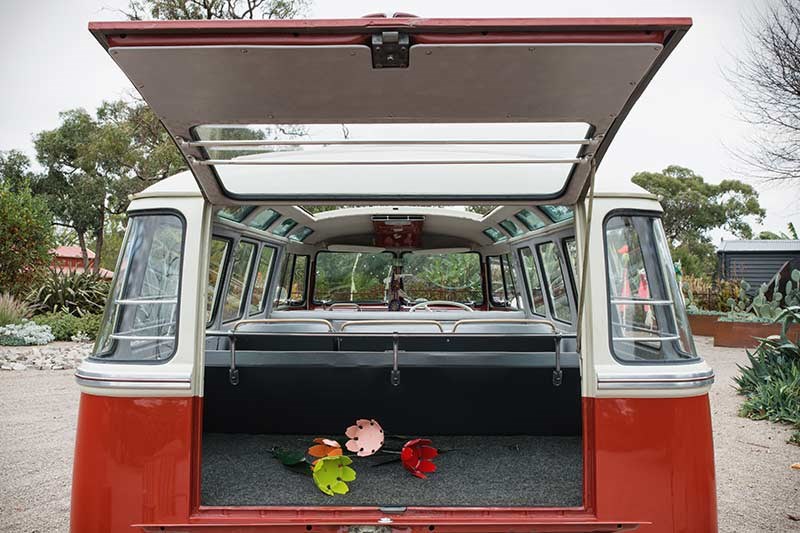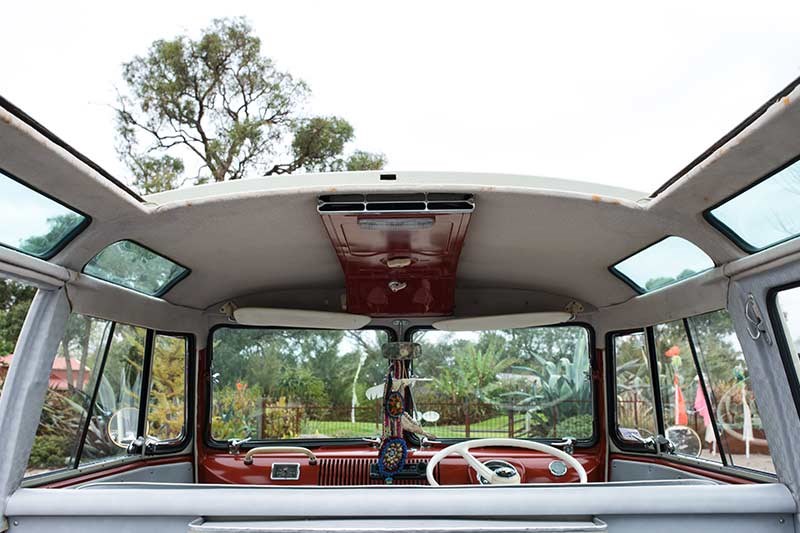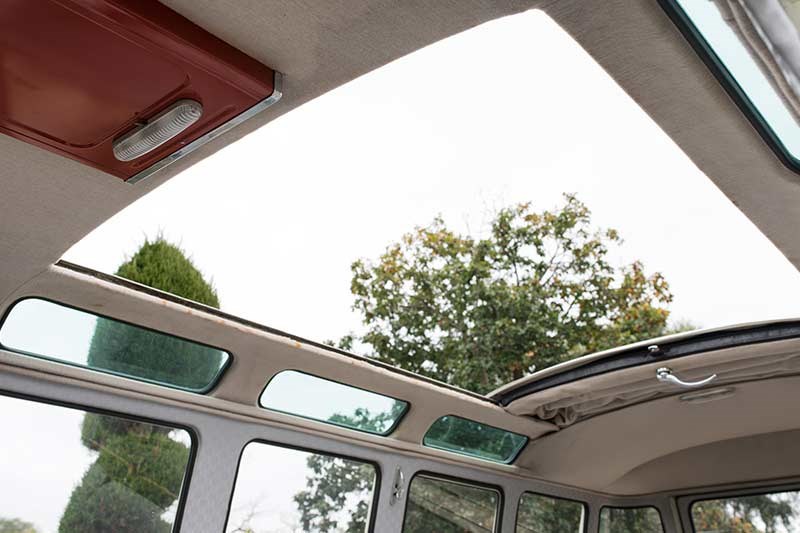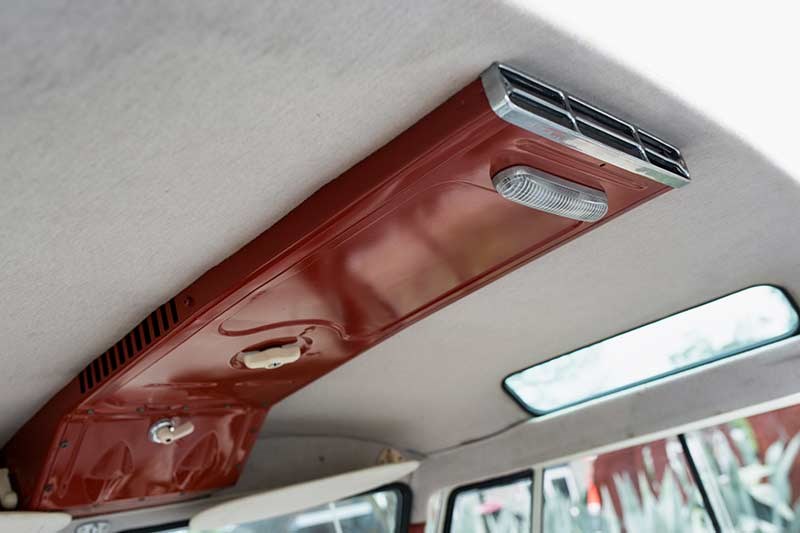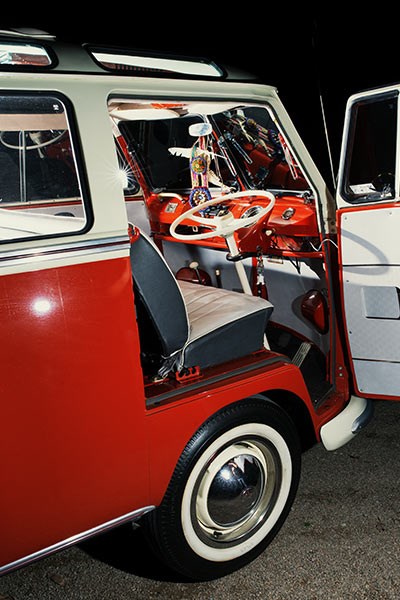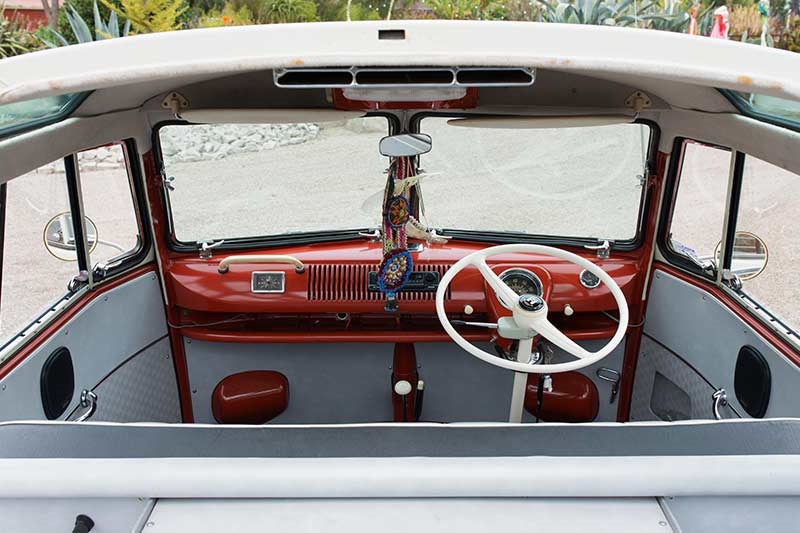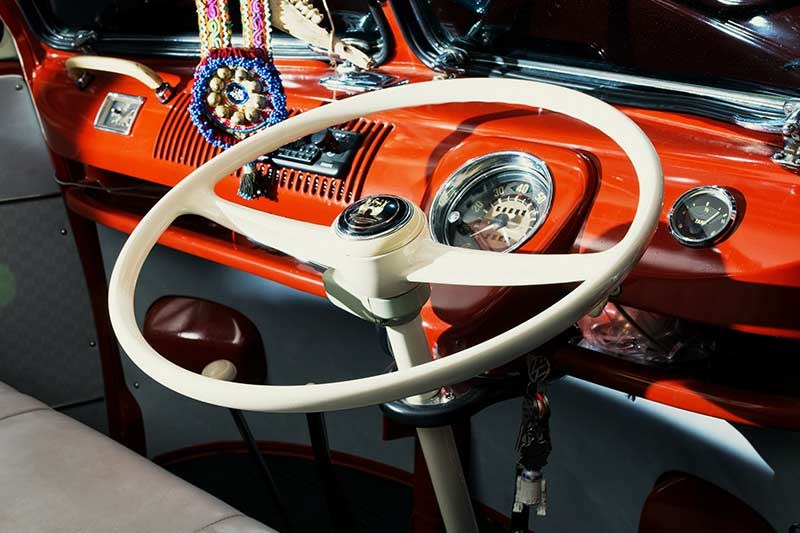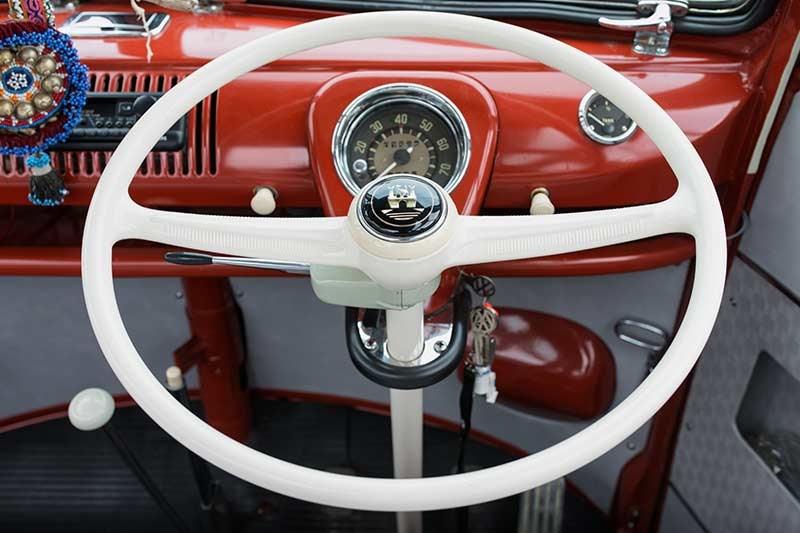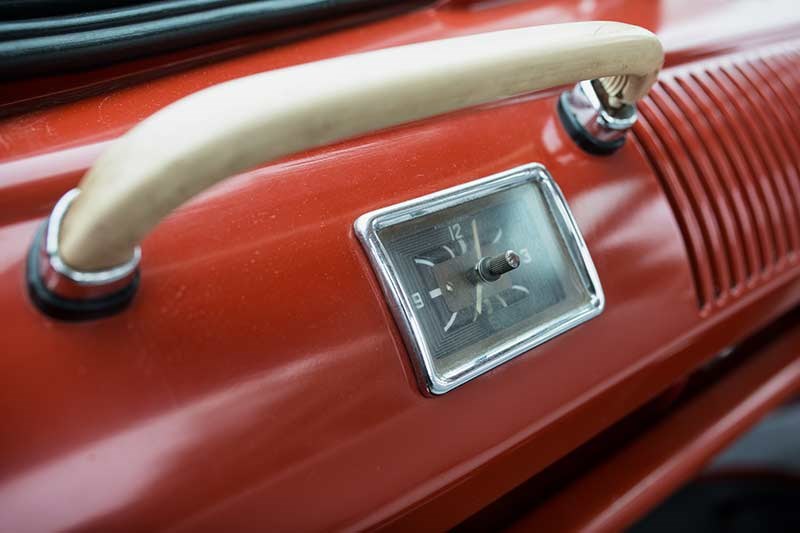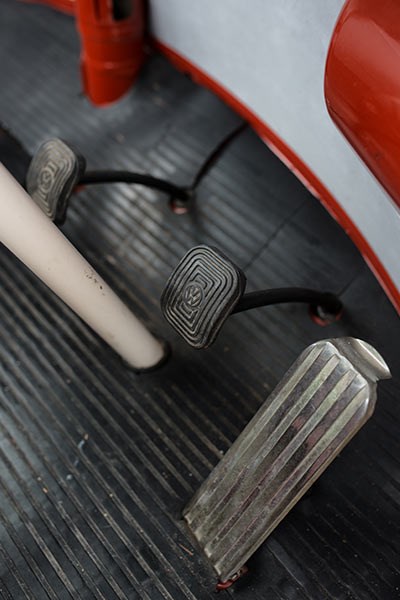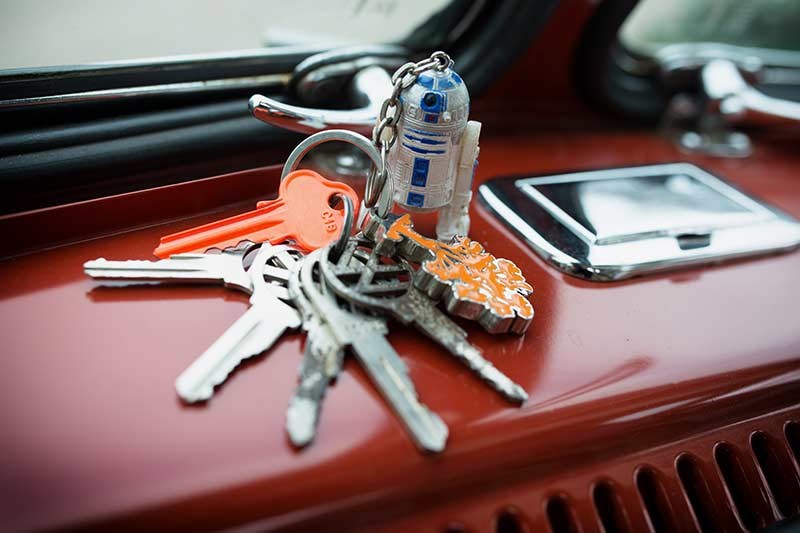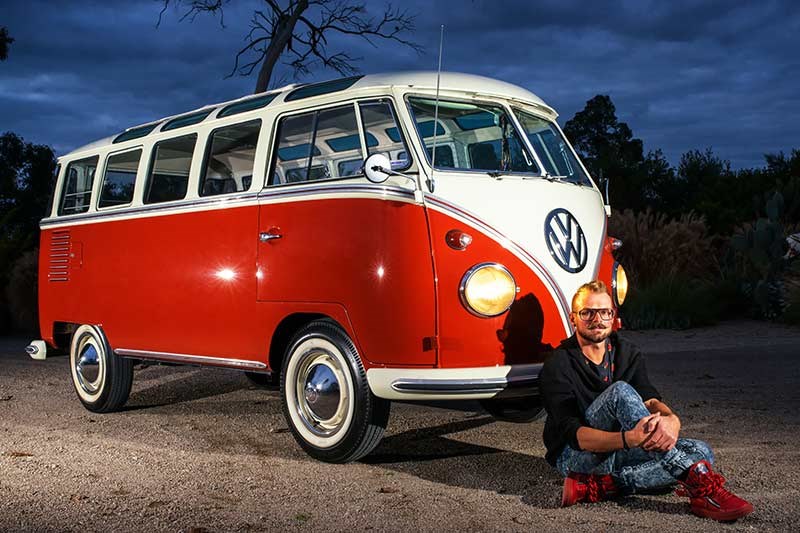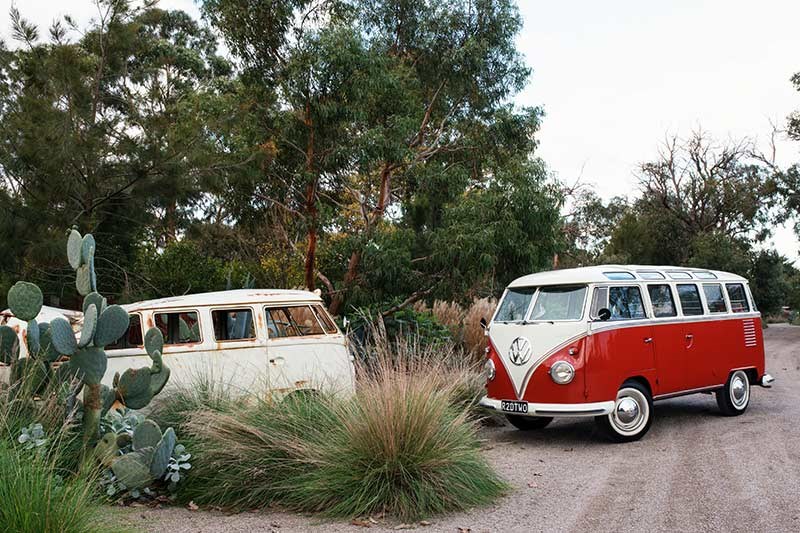 VW's Type 2 was designed as a cheap and simple commercial. But today's rock-star status means there's cool character in VW's cargo carrier and Colin Hyett's is one of the best
VW 23-Window Kombi
In February 2015 jaws dropped around the country when a 1960 23-window Volkswagen Kombi Samba sold at auction for $202,000! Yes, it is the most collectable of VW's once-humble people movers but two hundred grand for a Kombi? Well, suspend your disbelief because the Kombi you are looking at has been valued in excess of that record-breaking auction price. It belongs to Colin Hyett, a VW tragic since childhood and even if you happen to have a lazy $200k lying around, it's not for sale.
Colin's air-cooled addiction began when he was four. He remembers the day it happened. "We were sitting at the traffic lights opposite the cemetery in Frankston and I looked up and saw this Kombi and said, 'That's my dream car, Mum, I want one of those one day'. It was a 23-window Microbus Deluxe in duck-egg blue and ivory and she said, 'Get your head out of the clouds, Colin'."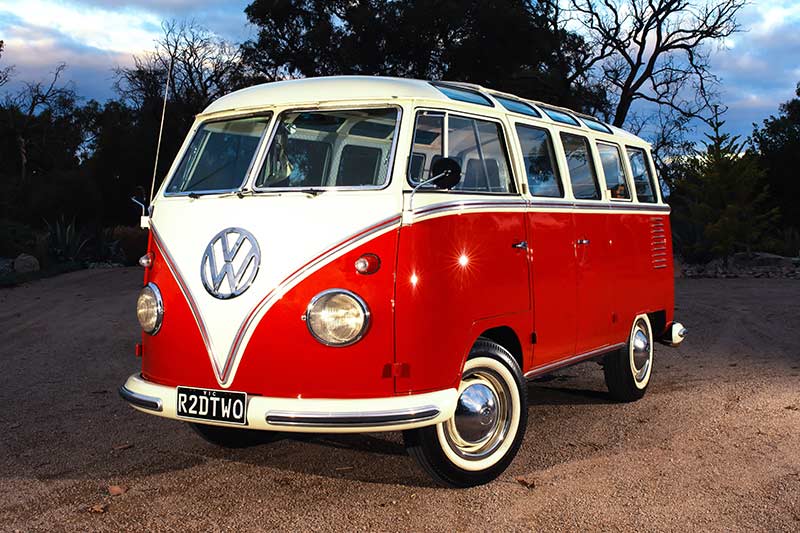 Paprika over Ivory. The original colour scheme as it came off the production line
Colin's mechanical engineer father was no fan of Volkswagens either; he preferred the historic Porsche, Lotus and Corvette race cars he worked on. But his workshop backed onto VW specialists Edwards & Ruggero Motors in the Melbourne bayside suburb of Seaford and young Colin spent a lot of time there ogling Beetles and Kombis. At 16 he bought his first car from them, an all-original alabaster-on-red 1957 Beetle, scraping together the $700 it cost by mowing lawns and doing gardening jobs.
| Related: 1951 VW Beetle & 1954 CW Microbus 
But his father's disdain for the little German cars meant Colin didn't have the nerve to tell him he'd bought a Beetle and he initially stored it at Edwards & Ruggero. When he did tell him, he was made to park it three houses away from the family home. "He was very embarrassed by it and used to call it the Kraut wagon," shrugs Colin, who still has that now very valuable VW. And the last laugh.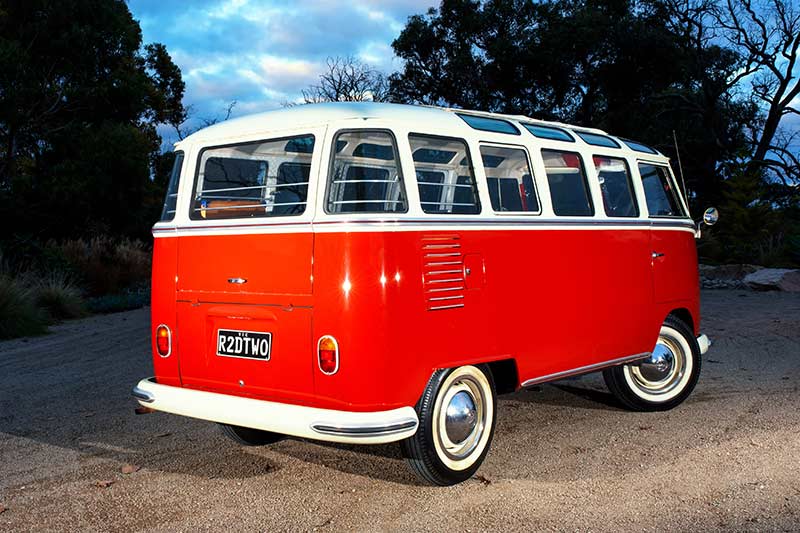 Narrow track and skinny tyres made for interesting handling
By the time he was at university Colin also had a '58 Kombi – bought for $900 – which he lived in after his father kicked him out of home. "That was great fun, it was my mobile home, I could park it anywhere and not feel like I was camping at anyone's house," he recalls. "I eventually sold it for $18,000 to fund a trip to Italy".
The '58 Kombi was followed by a 1965 Microbus Deluxe Safari but it was a LHD American import and he wanted an Australian-delivered Kombi so it too was also sold to fund another overseas trip. When he returned he bought his first modern Volkswagen, an early Golf, and had his Beetle restored by Deluxe Kustoms. He also owns a '61 Karmann Ghia and a '94 Golf Convertible (by Karmann) and says his Volkswagen collection is complete.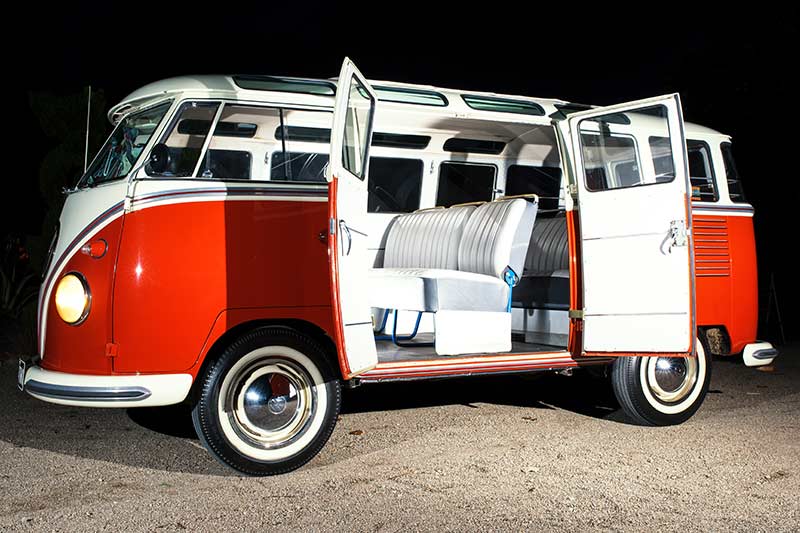 Kombi is an abbreviation of the German word Kombinationskraftwagen, meaning a combination vehicle for cargo and passengers. Since then the name has become a colloquialism for all the Type 2 models
Which brings us to the amazing Kombi you see here, again paid for by doing lawn and gardening jobs – big gardening jobs. Colin is now a landscape gardener, based in Langwarrin outside Melbourne.
He found this 1961 23-window Microbus Safari on the internet nine years ago and paid almost $95,000 for it. "I rang around the Volkswagen club to find out if anyone knew the car," he explains. "Someone said it was a great car so I got someone in Perth to look over it. I wanted to make sure the body was fine. It needed some engine work but the body was in amazing condition. It was restored 31 years before I bought it and hasn't been touched since; it was a very good restoration."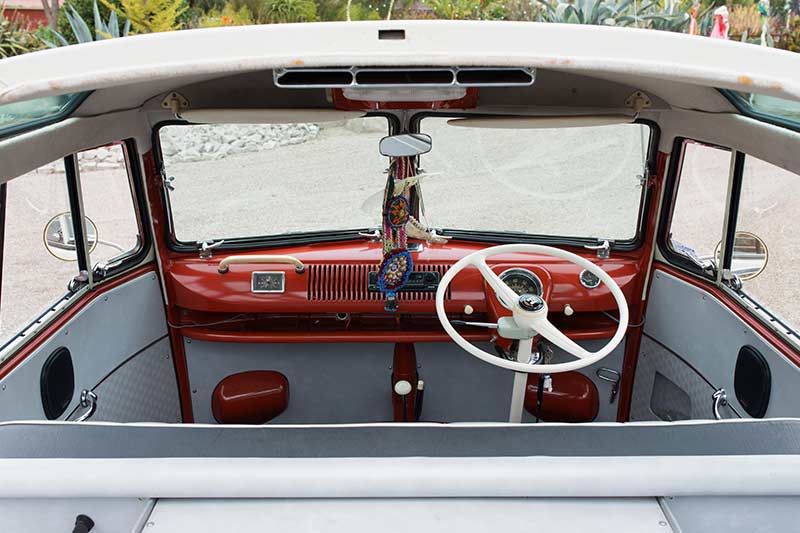 Wind in the hair motoring
He estimates he is only its fourth owner. "I just knew it was the right one," he smiles. "It is the ultimate Kombi and my dream car and they are so rare. I just wanted one. It'd been for sale for a while because of its high price but the owner wouldn't negotiate so I said, 'Fair enough' and had it trucked from Perth to Melbourne."
When Colin's dream car arrived, it more than met his expectations. "It looked brand new. It was the perfect colour, Paprika over Ivory – the original colour that was stamped on the car – and I thought, 'I don't need another car, this is it'. I drove it home and the next day I took it to Edwards & Ruggero to have the engine rebuilt and for them to go over the whole car and convert the electrics to 12 volt."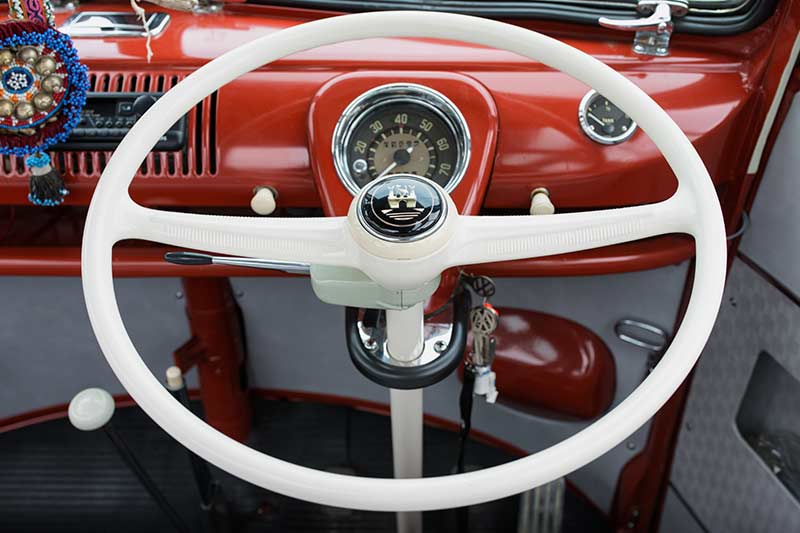 Near flat two-spoke tiller and minimalist gauges
Colin reckons his Microbus cost £3800 new in 1961, a fortune at the time for a thinly veiled commercial vehicle with few creature comforts, but 'Splitties' like his are now the most sought after. He has already knocked back an offer for twice what he paid for it and reckons the experience of owning and driving this prize-winning Microbus is priceless.
"It's absolutely amazing to drive," he smiles. "It's like being in the open air, or in a ski boat, fresh air just fills the cabin. Everyone will toot or wave or flash the 'peace sign' and it takes me forever to get anywhere. If I go to get petrol, 10 people will talk to me; it's great fun. I knew it was going to be slow, I knew it would attract attention but the good thing about Volkswagens is you can drive them anywhere and find parts and anyone can fix one."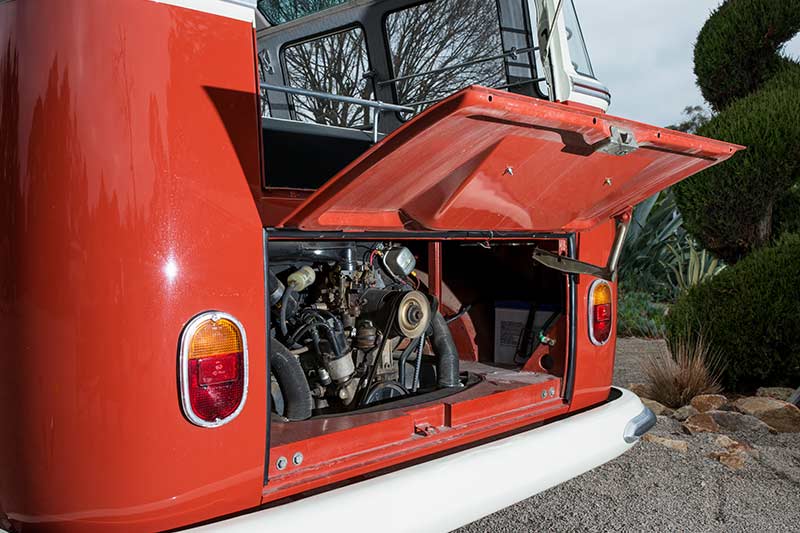 Air-cooled flat-four isn't fast, but sure will last
The only thing that would make his Kombi even more perfect would be a different colour, he says. "I would have liked the duck-egg blue and white that I first saw when I was four and that's why I bought the number plate ' R2DTWO' because it's a Type 2 Kombi and Star Wars character R2-D2 was a blue and white type-2 robot."
This cool Kombi has even won over Colin's doubting mother and she likes to drive it. "I think it's the look-at-me thing," he laughs. Colin Hyett is no longer a dreamer.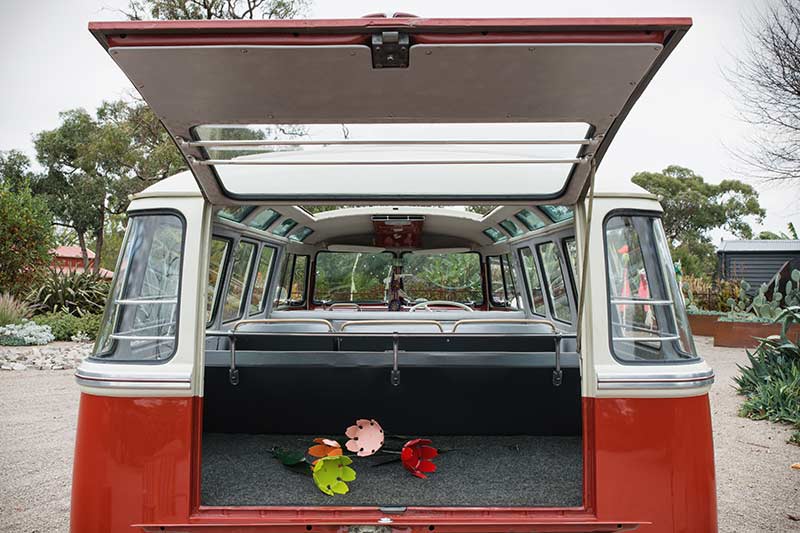 SPLIT PERSONALITY
VW'S Beetle derived commercial/panel van was launched in 1950. As Volkswagen's second model line (after the Beetle) it was designated the Type 2. The Microbus with windows and seats quickly followed in 1951 with the top of the range being the Microbus Deluxe. In fact, the design's simple and versatile structure and different combinations of bodies, doors, seats and windows – as well as left or right-hand drive – resulted in more than 50 Type 2 variations. The first generation Type 2 – affectionately known as the 'Splitty' due to the divided flat-glass two-piece split windscreen – lasted until 1968 in Germany and Australia before being replaced by a heavily revised model with a larger one-piece curved windscreen.Interestingly, the original Split screen continued to be manufactured in Brazil until the mid-1970s.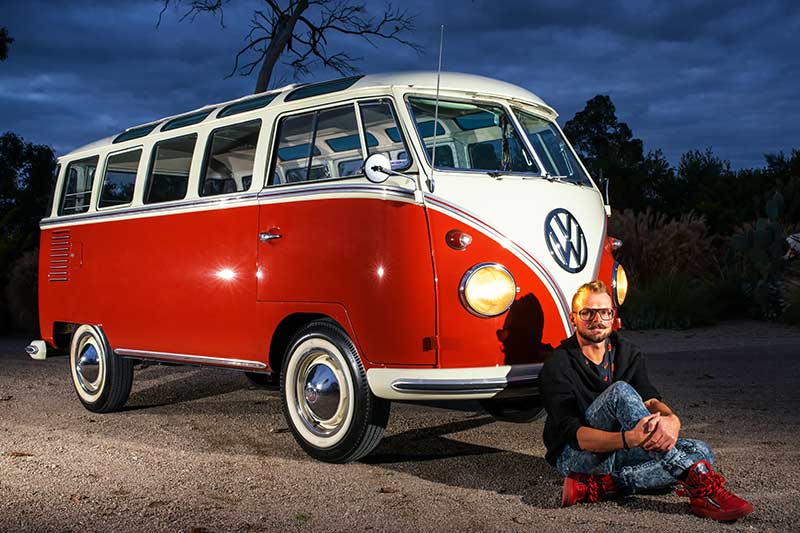 Hyett believes his car was originally shipped new into Sydney and bought by a resort to chauffeur guests
THE AUSSIE VW CONNECTION
Australia was one of the first countries outside Germany to manufacture Volkswagens and from mid-June 1954 CKD (Complete Knock Down) kits were imported and assembled at Clayton in Melbourne. Government regulation meant Aussie content in the vehicles – everything from tyres to paint to nuts and bolts – was increased to the point where, by the early 1960s, most Volkswagens sold in Australia were 'Made in Australia'. However, the top-line Type 2 models as well as a handfull of Karmann Ghias and Beetle Cabriolets continued to be imported from Germany. In 1968, with falling sales, VW reverted to German-sourced kit-pack assembly with contract-assembled Datsuns 1600s, 180Bs and Volvos put together on the same production lines.
1961 Volkswagen Microbus Safari
Engine 1192cc flat-4, OHV, air-cooled
Power 29kW @ 3900rpm
Torque 87Nm @ 2400rpm
Gearbox 4-speed manual
Suspension Front Independent with torsion bars, trailing arms
Suspension Rear Independent by swing axles and torsion bars
Brakes Four-wheel drums
Weight 1105kg
Unique Cars magazine Value Guides
Sell your car for free right here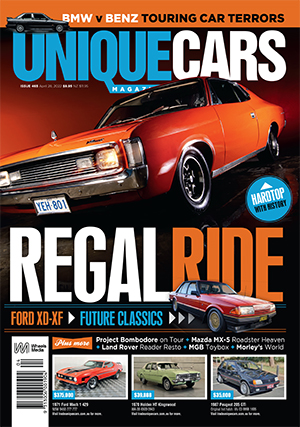 SUBSCRIBE TO UNIQUE CARS MAGAZINE
Get your monthly fix of news, reviews and stories on the greatest cars and minds in the automotive world.
Subscribe