Bygone Brands - Vanwall
---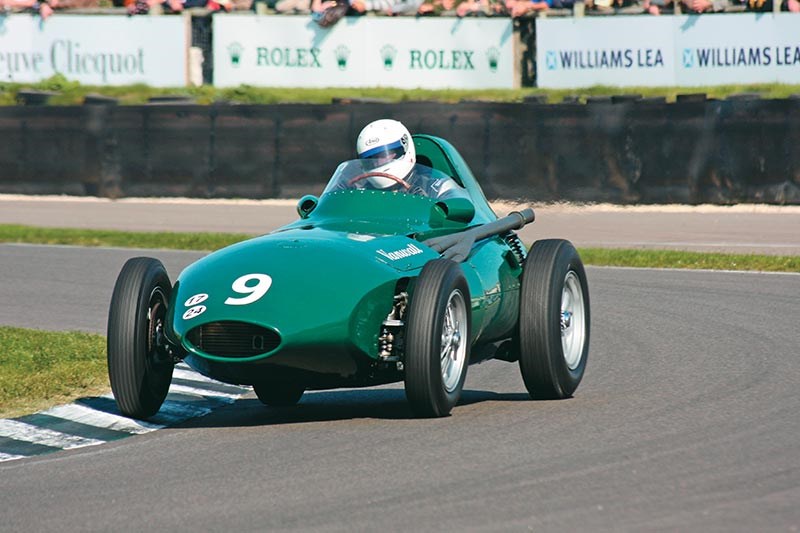 From the archives: British national pride led to the creation of this flawed F1 stunner
First published in Unique Cars #293, Dec 2008
Vanwall
A decade of watching helplessly as old foes dominated Formula One competition must have been devastating for British motor- sporting prestige. In 1947, when the F1 Championship was created, Italy's Alfa-Romeo and Maserati dominated the contest before being joined by former Alfa team manager Enzo Ferrari and his own brand of fearsome red cars.
In 1954 came Mercedes-Benz with reincarnations of its pre-WWII Silver Arrows while all Britain could field in response was abysmally-unreliable BRM.
Bearing manufacturer Tony Vandervell had been part of the BRM project and remained determined to see a British-built car, driven by a British driver, take motor- sport's most important title. Vandervell had already dabbled in upper echelon motorsport via his company's support for the Thin Wall Special – a modified Ferrari named in tribute to Vandervell's famous bearing shell design.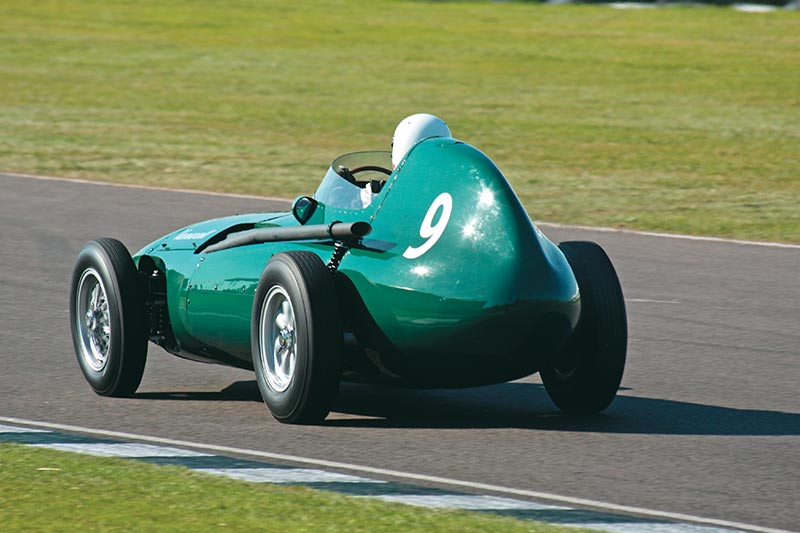 Through his business activities, Vandervell had contacts in far-flung corners of the British motor industry and he used his influence to immediate effect. The four-cylinder engine was designed and built at the Norton motorcycle factory, using a crankshaft derived from a Rolls-Royce design.
Chassis construction for the car that would take the name Vanwall Special was entrusted to Cooper Cars and it was ready for its first event by May 1954. Although still desperately short on development, the Norton-based 2.0-litre engine would rev reliably to 7500rpm and deliver close to 175kW. On debut at Silverstone in a non-Championship meeting, driver Alan Brown wrestled the ill-handling Vanwall to a win in the 2.0-litre category.
The bodywork fitted to pre-1956 cars was quite different from the distinctive high-tailed shape that would come to characterise the brand. Among its dubious features was a high-set driving position that exposed half of the driver's body to wind buffeting and almost certain death should the car happen to roll.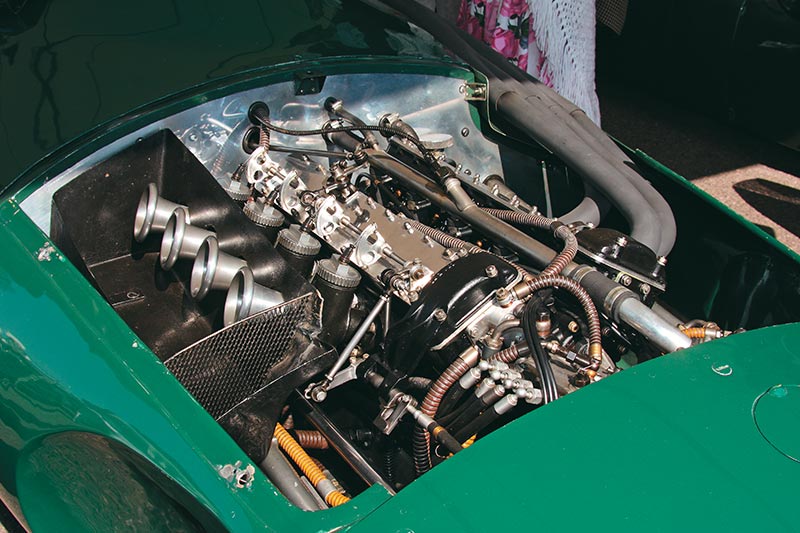 Four-cylinder powerplant built by motorcycle maker Norton used a Rolls Royce-derived crank; it struggled to find reliability
Pre-1956 cars used individual exhaust headers that merged untidily just ahead of the driving compartment and ended behind the rear wheel. Later models used a neater but shorter single pipe.
Frequent component failures and appalling handling headed a list of design deficiencies that could not be allowed to persist. In desperation, Vanwall trawled the UK's deep pool of automotive engineering talent to assemble a dream team that could quickly redeem a marque on the brink of premature extinction.
While the front transverse spring had been retired even before Lotus founder Colin Chapman was brought in to redesign the chassis, Chapman replaced the original frame with a lighter, steel-tube structure and would later add strut-type rear suspension to help cure chronic understeer.
Aerodynamic whiz Frank Costin was contracted to produce all-new bodywork and Harry Weslake came on board to extract an additional 20kW from the four-cylinder engine.
Team drivers were future World Champion Mike Hawthorn, paired with the slower but more affable Harry Schell. Fortune did not run Vanwall's way and the cars repeatedly failed to finish events.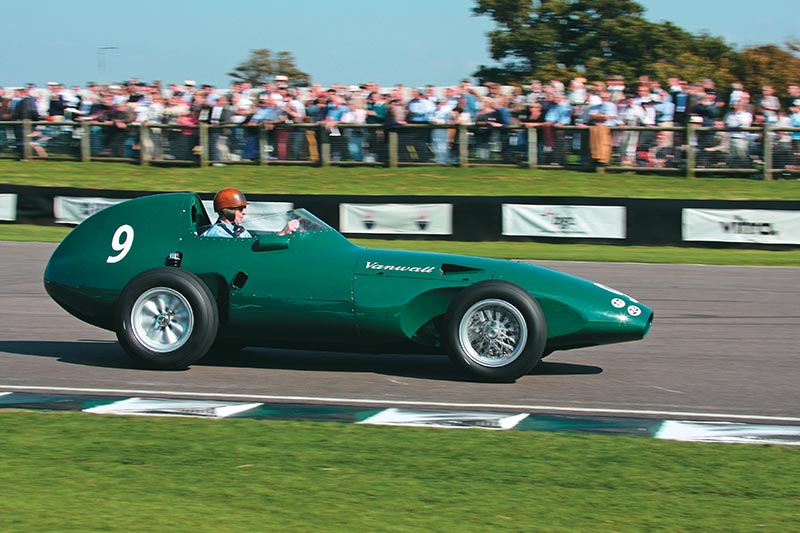 Handling was never a strong point
A frustrated Hawthorn demanded to be released from his contract before season's end. To fill the gap in its ranks, the team hired Stirling Moss for a one-off drive in the 1956 Silverstone International Trophy race. Despite describing the revamped Vanwall in a later interview as "not fun to drive", Moss won against a classy field that included his future Vanwall team-mate Tony Brooks and multiple World Champion Juan Manuel Fangio.
With its new coil-sprung rear suspension, an improved five-speed gearbox and further aerodynamic refinement by Costin, the 1957 Vanwall was everything that Vandervell had envisaged.
In his first race for Vanwall, Moss finished third, while Brooks upped the ante with a battling second behind Fangio at Monaco. Then came a chain of disasters including injury to Brooks due to a Le Mans crash, illness for Moss and more mechanical gremlins. In the absence of its superstars, Vanwall handed the keys to a variety of 'guest' drivers including the talented Stuart Lewis-Evans. Until forced by an oil leak to settle for third place, Evans led the Belgian Grand Prix and was subsequently offered a permanent place in the team.
Moss returned late in the year to record his first victory for the team – fittingly the British Grand Prix – and followed that success with consecutive wins at the Italian circuits of Pescara and Monza.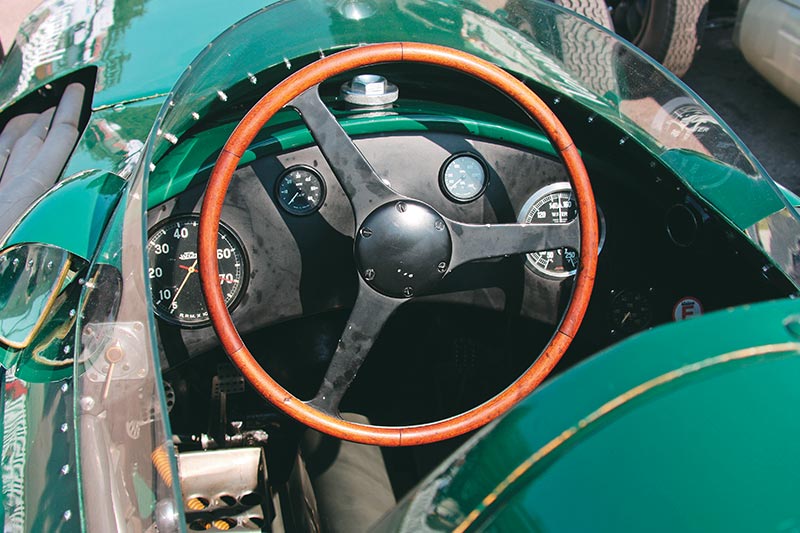 The 1958 season was Vanwall's most successful and difficult. Vandervell was determined to win the inaugural F1 Manufacturers' Championship and entered cars only in races that carried title points. Disaster struck even before the season began when Pirelli withdrew from racing and a hasty deal with Dunlop needed to be negotiated. Then an aircraft carrying one of the team's precious engines – hastily modified to run on Avgas – crashed on its way to Monaco, where mechanical problems caused all of the team's cars to retire. Most devastating, however, was the death of Lewis-Evans from burns following a crash in the final event of the year.
Moss and Brooks had already recorded three wins each for Vanwall – sufficient to take the coveted Manufacturers' title ahead of Ferrari. Moss had also won the Argentine GP in a one-off drive of the brand new, rear-engined Cooper but still missed out by a single point on taking the Drivers' Championship.
Despite being just 59 years of age, Vandervell's health was poor and the loss of a driver only hastened his decision to retire Vanwall from further competition. A new, rear-engined design was produced in 1961 and trialled by John Surtees, without success or any real intent.
OUR FEATURED CAR:
The US-based Collier Collection acquired our featured Vanwall from famed competition car collector Tom Wheatcroft, after an eventful life.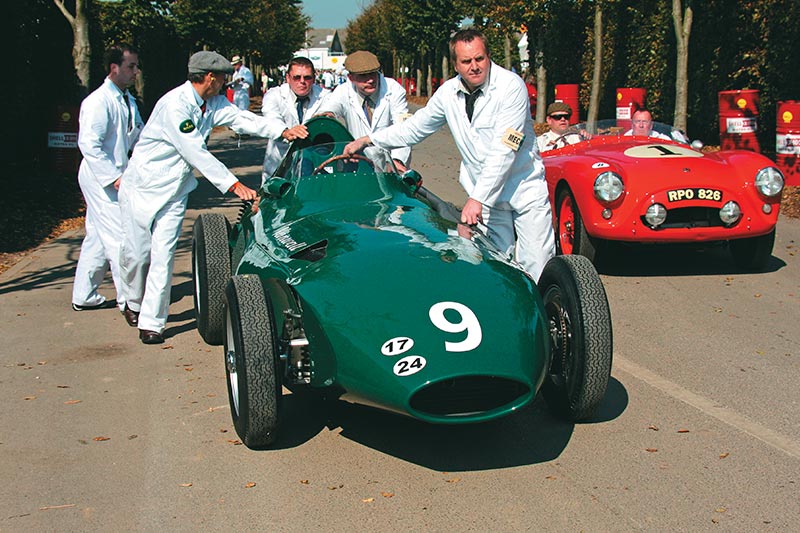 According to UK-based historian and noted author Doug Nye, the Vanwall served as a team car during 1957-58 and was the originally designated VV5. It was later transformed into the developmental Lowline (VV11) before being returned to its original form.
In its debut event following restoration, Car 5 caught fire after a fuel injection hose failed. It was subsequently acquired by Wheatcroft's Donington Park Collection in the UK where it remained until sold as a pair with Car 10 to Miles Collier.
Decked out in the team's trademark British Racing Green, it was race-ready and used frequently, including the 2008 Goodwood Revival.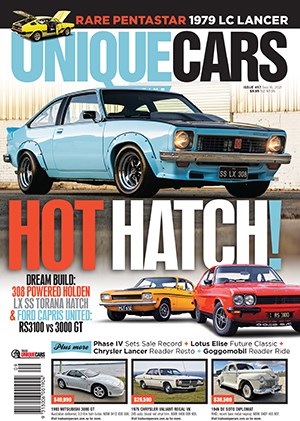 Subscribe to Unique Cars Magazine and save up to 42%
Australia's classic and muscle car bible. With stunning features, advice, market intelligence and hundreds of cars for sale.
Subscribe