1934 Alfa Romeo Tipo B P3
---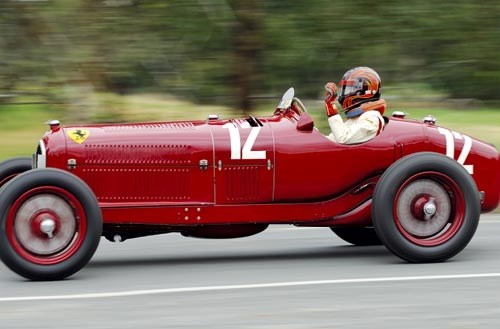 Alfa Romeo P3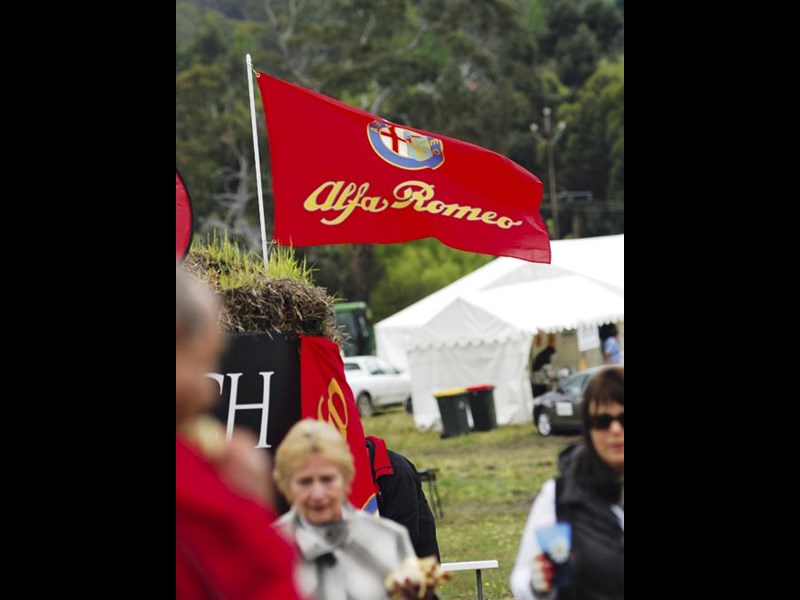 Alfa Romeo P3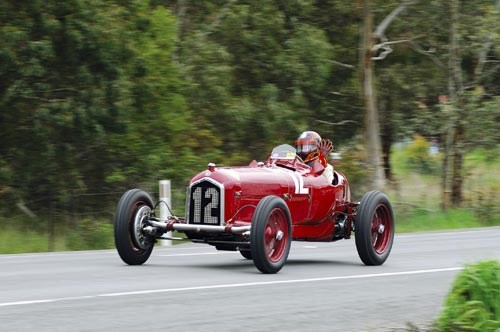 Alfa Romeo P3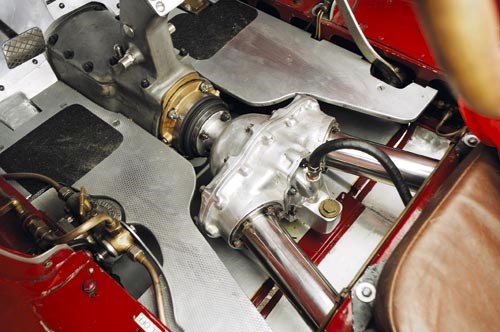 Alfa Romeo P3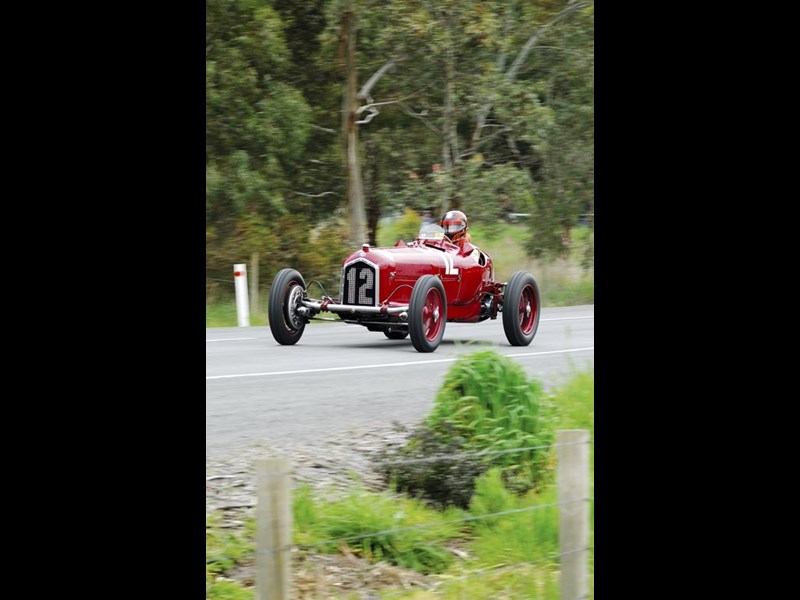 Alfa Romeo P3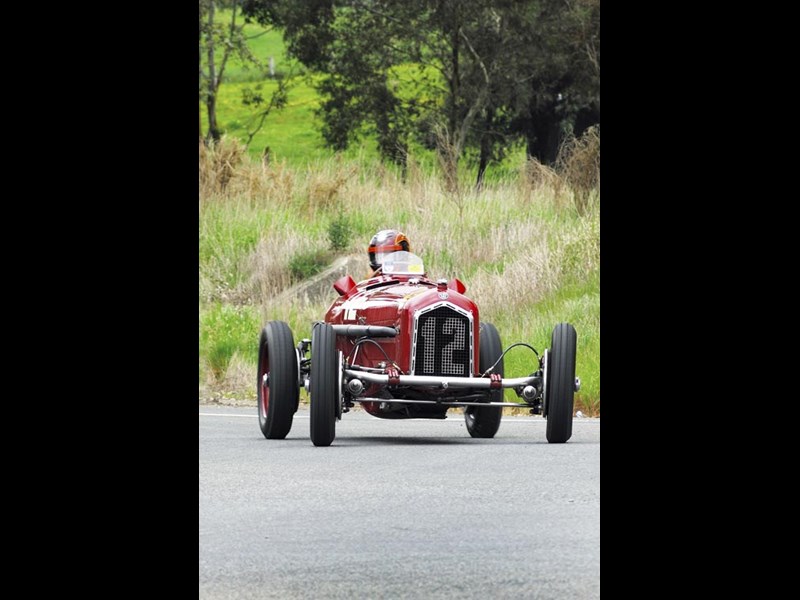 Alfa Romeo P3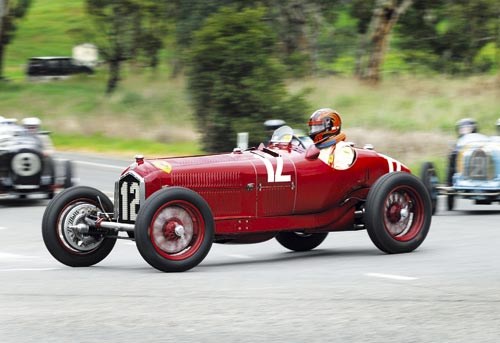 Alfa Romeo P3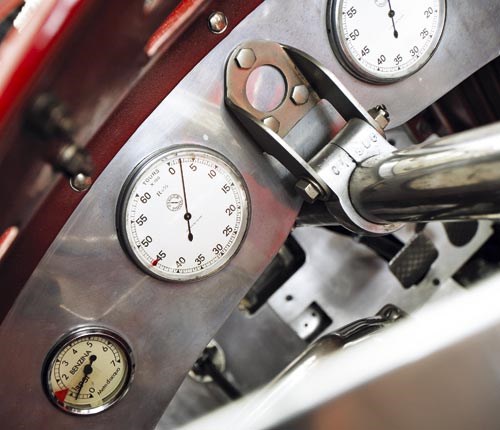 Alfa Romeo P3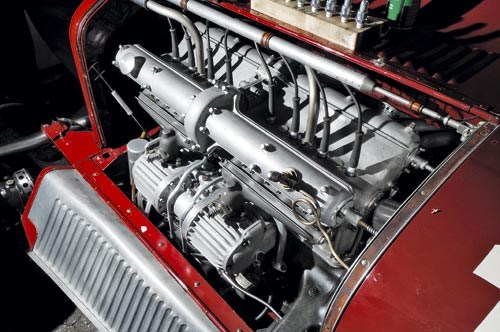 Alfa Romeo P3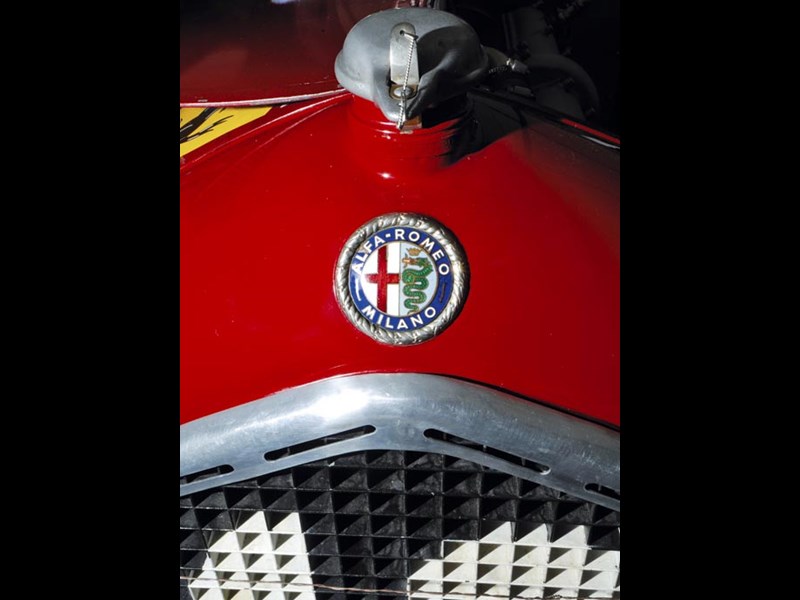 Alfa Romeo P3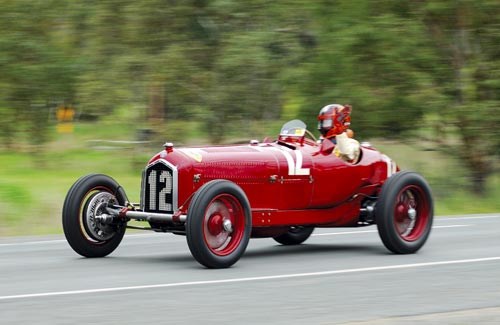 Alfa Romeo P3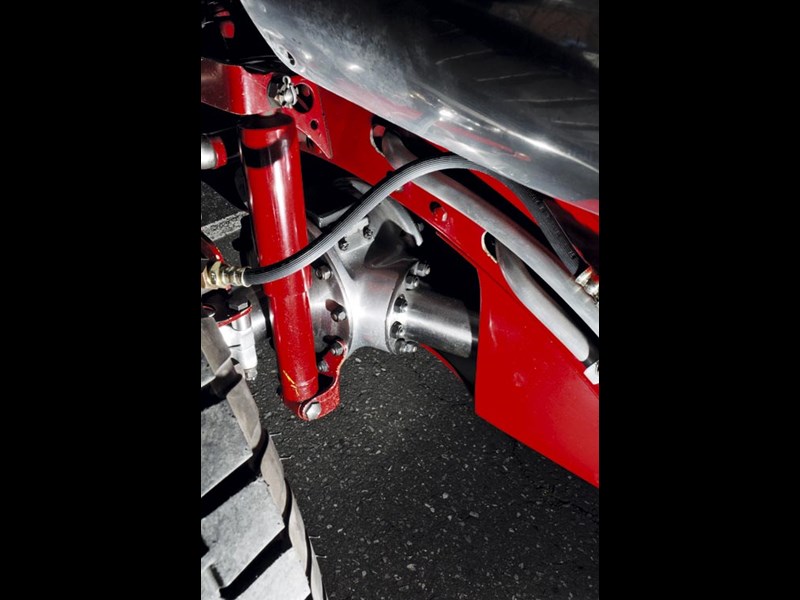 Alfa Romeo P3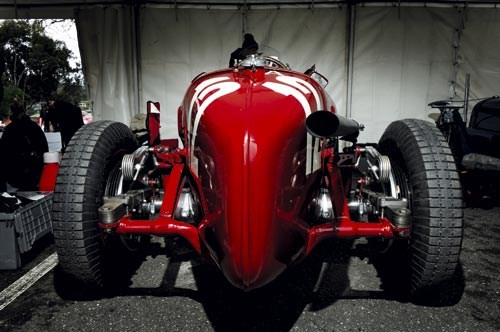 Alfa Romeo P3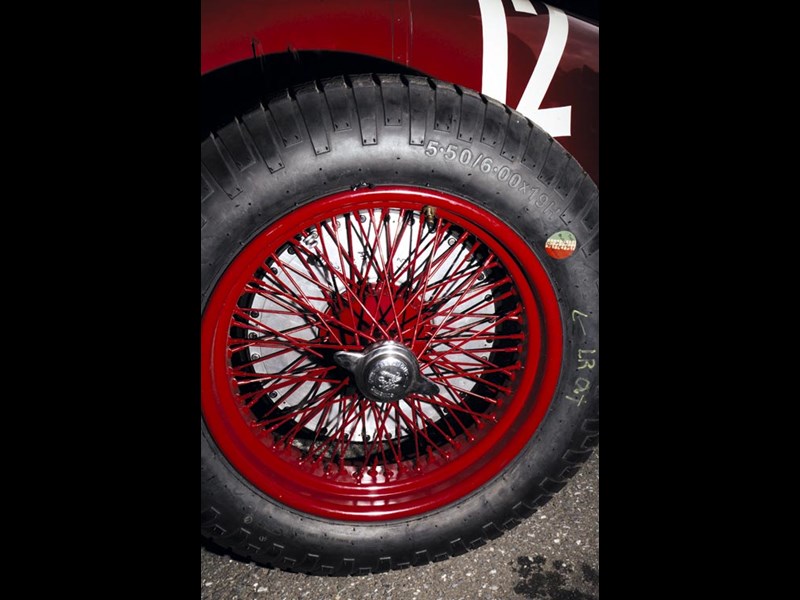 Alfa Romeo P3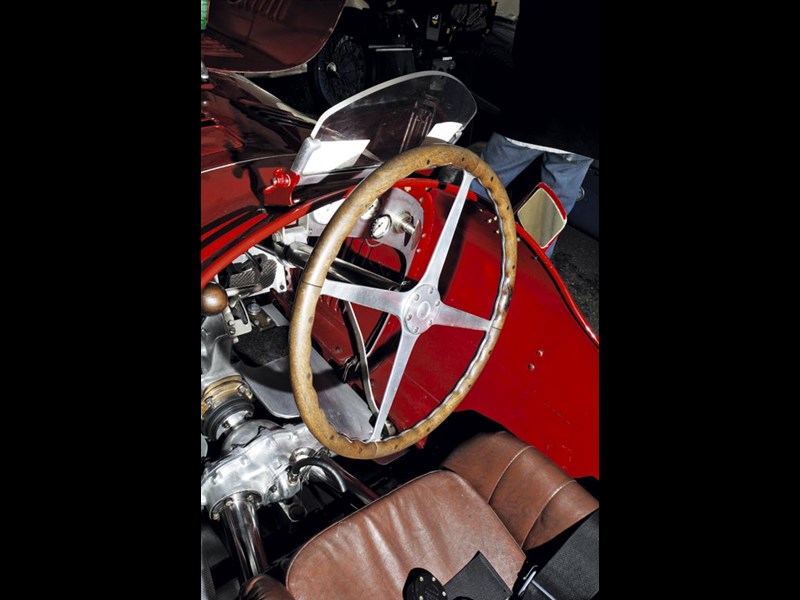 Alfa Romeo P3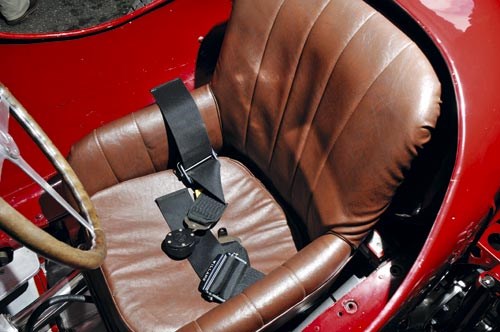 Alfa Romeo P3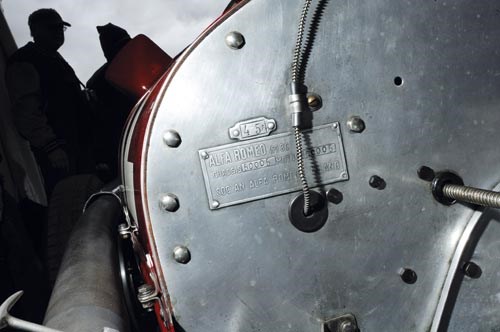 Alfa Romeo P3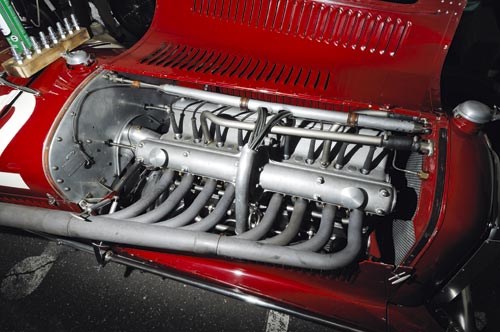 Alfa Romeo P3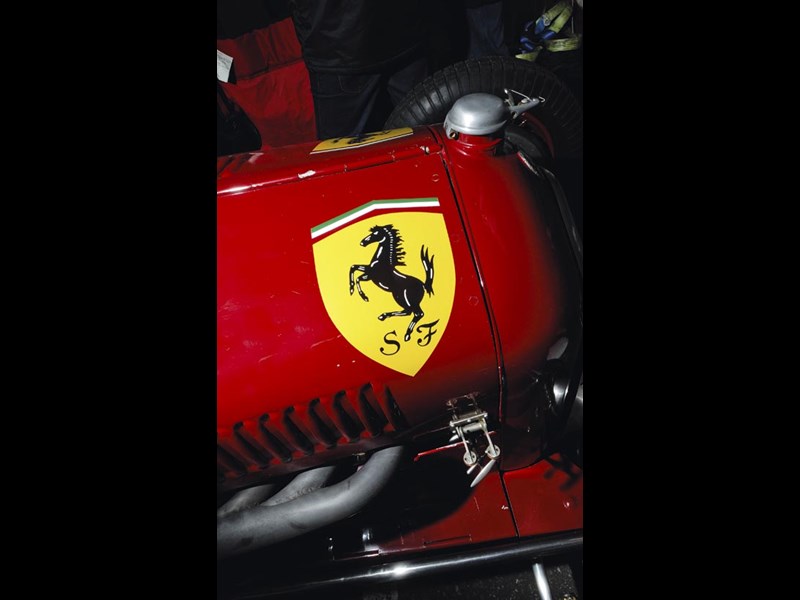 Alfa Romeo P3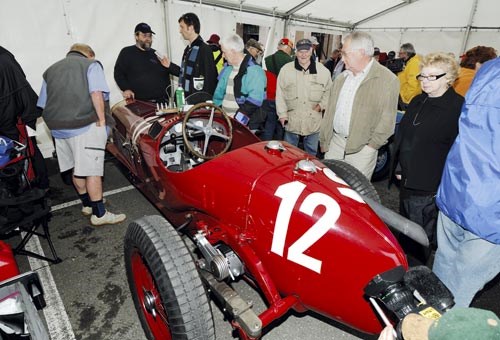 Alfa Romeo P3

How cool is this? Ex-Nuvolari GP-winning Alfa Romeo P3. Deep down we all love Alfa Romeos; or we at least love the idea of them.
Alfa Romeo P3 
A long history of sporting aspirations and achievements, close ties with none other than Scuderia Ferrari and a pedigree difficult to eclipse, all add to the marque's allure. But sitting here in Australia it's easy to forget history, given the bulk of it happened elsewhere.
We can vaguely recall the '80s F1 turbo era, Colin Bond's GTV at Bathurst and perhaps a ratty Alfa Sud owned by the uni student down the street.
But it's important to be reminded of Alfa's former glory. And, if that reminder happens to arrive in the form of the Alfa Romeo P3 that won the 1935 German Grand Prix at the infamous Nurburgring, and it's actually here, well that's just plain special.
SUPER EIGHT
Born in 1932, Alfa Romeo's Tipo B P3 model was the marque's second 'Monoposto' or single seater race car, just behind the ambitious Tipo A that sported twin straight-six engines. Designed by the highly accomplished Vitorrio Jano, the P3 wasn't entirely devoid of unique attributes, powered by a straight eight-cylinder engine effectively comprising two four-cylinder blocks, each with its own supercharger.
The P3 model was engineered for Grand Prix racing and delivered instant success to the Alfa factory team with six victories in the '32 season, before the cars transferred to the private Scuderia Ferrari outfit from late 1933 as money-troubles struck the Alfa Corse parent company.
Scuderia Ferrari had already built a reputation as an innovative and competitive outfit and had been purchasing cars from Alfa in previous seasons, so ultimately receiving the hardware to continue competing at the top level was a welcomed development.
LIGHT SPEED
The P3 was, and still is, a serious performer. Cloaked in an aluminium body and weighing little more than 750kg, the watercooled twin supercharged DOHC engine with two valves per cylinder utilised a three speed 'box where an abundance of torque relegated first gear to the bench for all but moving off the line.
Commencing as a 2.6-litre and quickly growing to 2.9 with development work, power is transferred via a unique arrangement where the gearbox and differential effectively sat immediately behind the motor, straddled by the driver, with separate driveshafts running down either side of the cockpit before individual couplings transferred drive to each wheel.
Think of it as twin tailshafts, an impressive piece of '30s design, though the rationale is unclear. There's conjecture it allowed for a lowered seating position in the cockpit with the absence of a tailshaft tunnel, though it's still no ground-hugger. It certainly reduced the unsprung weight of the rear wheels, but added significant complexity. It's perhaps telling to note the design never appeared on subsequent models.
Inside the cockpit, the clutch resided on the left of the transmission, the brake and accelerator on the right, with the gearshift in the middle.
Suspension incorporated rigid front and rear axles supported by semi-elliptic springs - a design not that distant today, with huge but slender 28inch tyres on 19inch rims while mechanical drum brakes operated in each corner.
HEART STARTER
Chassis number 50005, the car parked before me in the Lobethal main street during the Lobethal Grand Carnival in the Adelaide Hills, was built in 1934 by the S.F. team. It used the components that came across from Alfa, and the S.F. identification stamps confirm the car as Scuderia Ferrari number 45A.
Owned by American Jon Shirley, it's one of maybe 15 cars built in total - it's hard to glean an exact figure, with eight thought to have been assembled by Alfa in 1932 and seven constructed by S.F. in 1934.
The specification of the original Alfa-constructed cars carried over to the '34 cars in most departments, with revised body work hiding the superchargers and a couple of notable engineering developments as Ferrari introduced significant upgrades to four of the cars that were to be utilised for the 1935 GP season, including Jon's example.
The previously cable actuated brakes were replaced with an hydraulic system and the live axle front suspension made way for a new Dubonnet independent set-up where the axle is clamped to the chassis and individual suspension units sit at each wheel. These units comprise a rudimentary coil spring and hydraulic damper, operating between a cap and a knuckle, all hidden within a metal cover.
The rear suspension received an upgrade in the form of the addition of hydraulic dampers, originally manufactured by Alfa Romeo as the '35 damper market was best described as limited.
The engine grew further to just under 3.2 litres and the volume of the superchargers was increased approximately 25 percent, producing around 300 horsepower; more than enough to hurtle its current owner around historic race meetings.
Importantly, it was also enough back in 1935 to provide Scuderia Ferrari with that famous victory where Tazio Nuvolari led the German GP before routinely pitting, only to have the handle on the refuelling pump break. This resulted in lost time and gained nerves as fuel was tipped in manually adjacent the massive straight through exhaust.
Rejoining in fifth, the former Italian motorcycle racer fought his way back to second, before inheriting the win at the last moment as the leading Mercedes shredded a tyre, to the surprise of most and the annoyance of Adolf Hitler, who had bankrolled the mighty Auto Union and Mercedes outfits with large development resources, advanced fuels and a 150hp advantage. As I mentioned, this car's got provenance.
BIG BANG
Lobethal's a long way from the Nurburgring, despite the extensive German heritage of the Adelaide Hills. But today it could be a stereotypical Euro hamlet with the Alfa made to feel comfortable amongst, believe it or not, another P3, along with a couple of Bugattis of slightly earlier vintage, a Maserati and a brace of Jags.
But it's this Alfa that has a presence, borne partly from the knowledge amongst the crowd and competitors of its history, partly by its classic racer looks, and in no small part courtesy of its menacing bark that I'm sure terrifies unsuspecting children and fauna as much today as back in '30s.
"It makes a ferocious sound," explains Jon, who brought the car over from the US for the event, which celebrated 70 years since the first Australian Grand Prix was held at Lobethal. "When you back off, the superchargers have blow-off valves that make an extremely loud bang. If that happens when you're warming it up in the paddock, people want to know what blew up!"
But the terror's not limited to bystanders, for the performance quickens the pulse and induces nerves of the pilot. Geologists and astronomers may disagree, but from a motoring perspective, the year 1935 was near the dawn of time and the thought of 150mph in a 700-odd kilogram alcohol-fuelled bullet on four inch Dunlops is equal parts bravery and lunacy.
Add the Nordshleife with almost medieval safety systems and even with today's medical advances, Jon's a brave soul.
"I've nothing but admiration for the men that drove these cars," he admits. "The skill level was unbelievable, and they were fearless. It's the only car I own that I will not take up to the safe redline in top gear, it's too fast! I drive the GTO (Ferrari) faster, but at least it's got a roll cage.
"We've had this car clock the radar at 141mph, several hundred rpm below the safe redline, and that was fast enough."
According to Jon the acceleration of the Alfa is 'awesome', courtesy of a power to weight ratio around 420hp per tonne in mid-'35 trim, with wheelspin easily invoked even in third gear warranting a measured right foot to maximise pace.
"As you come onto a straight, if competing next to anything other than, say, the very largest Bugatti, the Alfa just pulls away," he explains. "It's not very good around corners, with its (limited) tread you kind of have to bang it into the corner and throw it around, but it's so fast in a straight line it usually doesn't make any difference. It's a dominating car."
STILL GOING STRONG
Chassis 50005's enjoyed a long and healthy life, heading to the UK after the '35 season where it continued to race pre and post war. It eventually ended up in New Zealand where again it raced at varying levels via different owners before taking a rest around 1960.
Come the 1980s, the car visited Australia, including a date with the inaugural Adelaide GP celebrations, before being sold in 1989 at auction in Monaco to a Japanese collector who commissioned its sympathetic restoration.
Former Microsoft President Jon Shirley purchased the car in 2000, and has been using it as its makers intended ever since.
Based in Washington State, he races the ex-Nuvolari Alfa at historic events up to four times a year.
Despite the age of the car and its hard life, it's managed to get through to 2009 comparatively unscathed, with the chassis and the vast majority of componentry, engine parts and bodywork original; still bearing the stamps and labels of Alfa Romeo and Scuderia Ferrari.
Of course, racing incidents and competitive strain take their toll over the course of 75 years, but with the valued assistance of expert Eric DeTurk to ensure mechanical longevity, there's plenty more to come from this P3.
ITALIAN MASTER
Italy's Tazio Nuvolari (1892-1953) is a name synonymous with racing success in both Italian and German machinery. Drafted into cars from motorcycles, the short Italian had a long and very successful career at the top level, and is much admired by Jon Shirley.
"To me the greatest thing about Nuvolari isn't that he won so much, it's that he died of old age in his 80s! Many of his contemporaries died behind the wheel, but not only was he very fast, he managed to bring cars home in one piece."
SPECIFICATIONS
1934 Alfa Romeo Tipo B P3
Body: Single seater (monoposto), aluminium
Weight: 750kg (approx.)
Engine: 3.2-litre in-line eight-cylinder, Twin supercharged (screw type)
Transmission: three-speed manual
Drivetrain: front eng, RWD
Suspension: Dubonnet-type independent (front);
Live axle with semi-elliptical springs and hydraulic dampers (rear)
Brakes: Hydraulic drum
Wheels: 19inch steel spoke
Unique Cars magazine Value Guides
Sell your car for free right here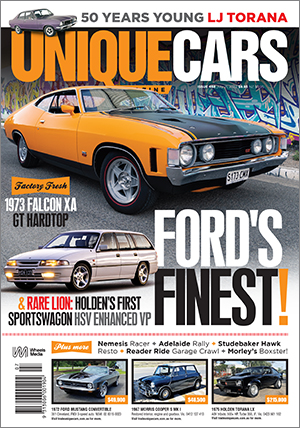 SUBSCRIBE TO UNIQUE CARS MAGAZINE
Get your monthly fix of news, reviews and stories on the greatest cars and minds in the automotive world.
Subscribe