1983 Martini Super Vee Review - Past Blast
---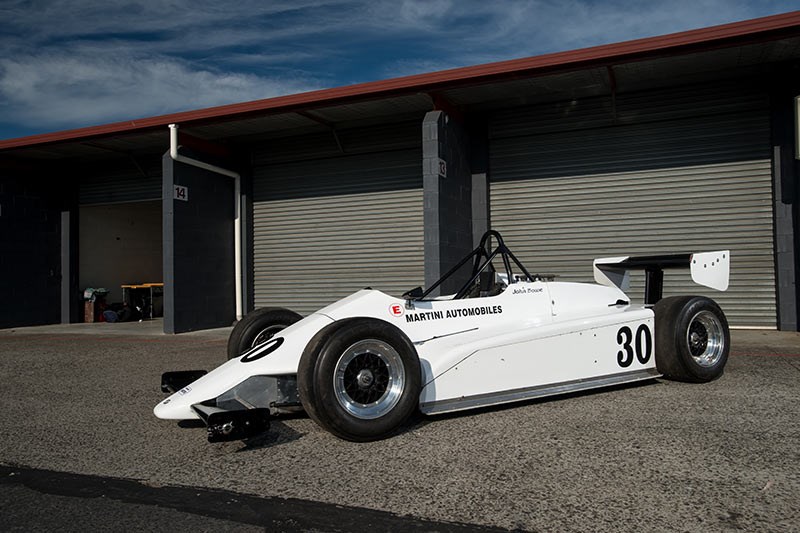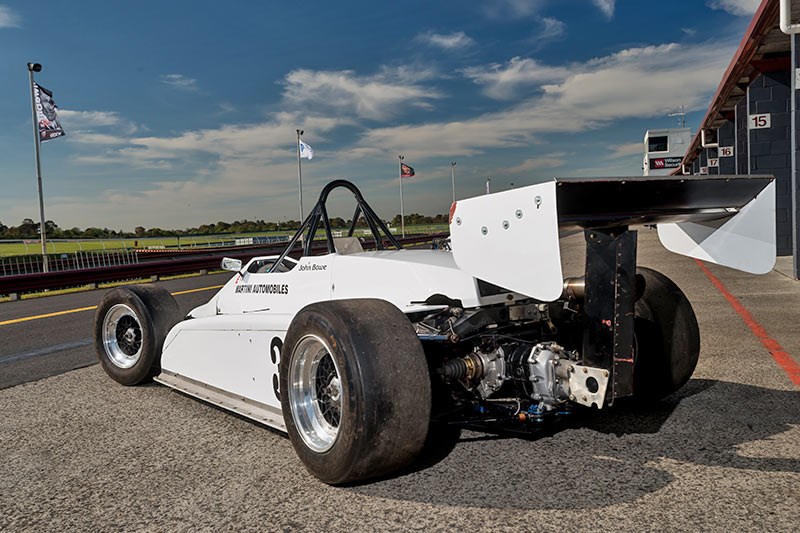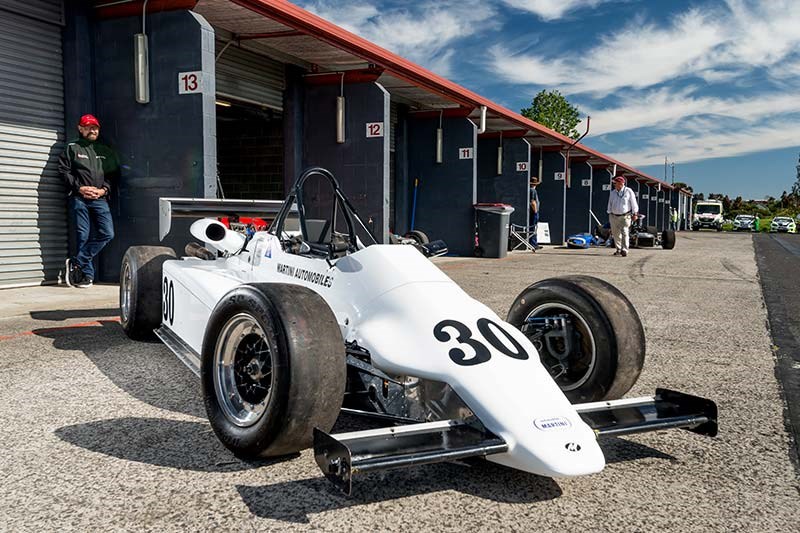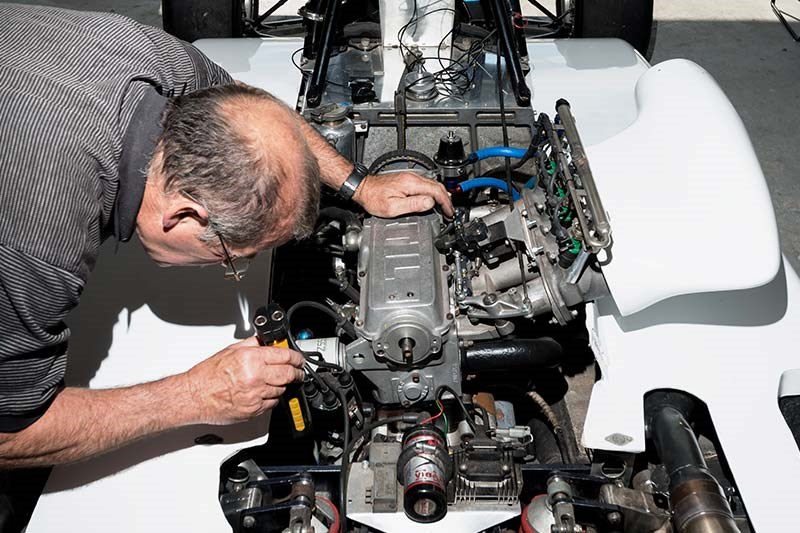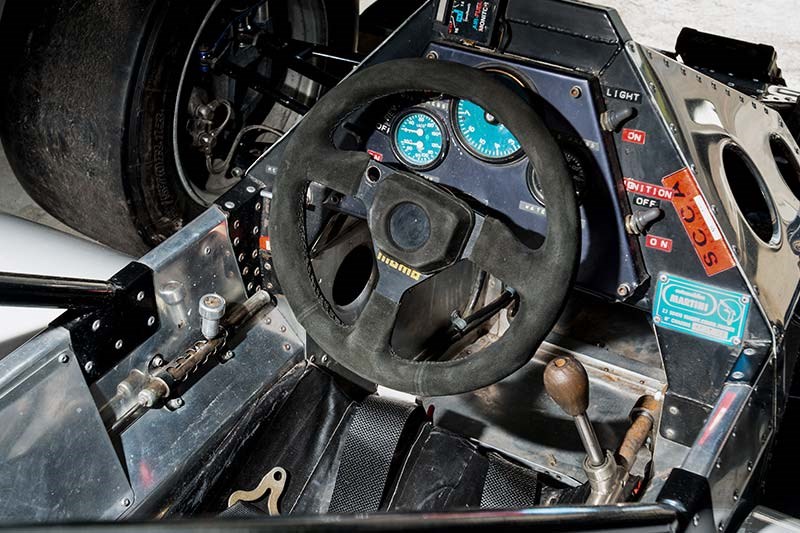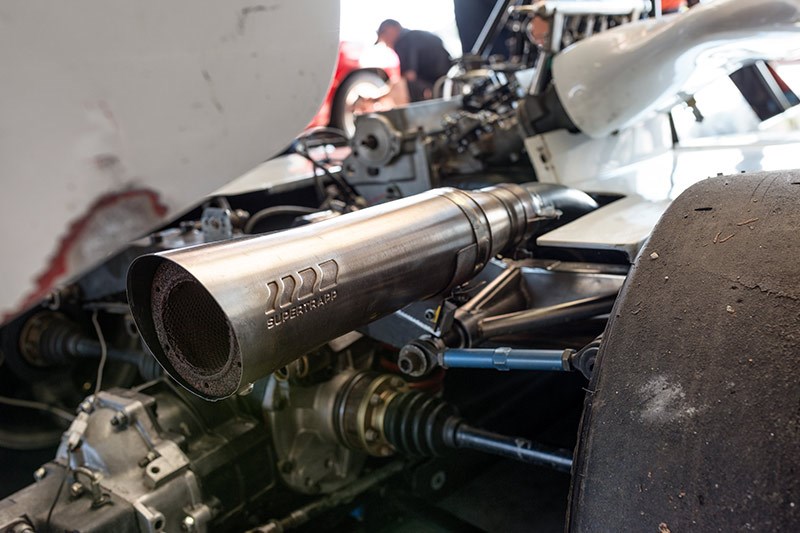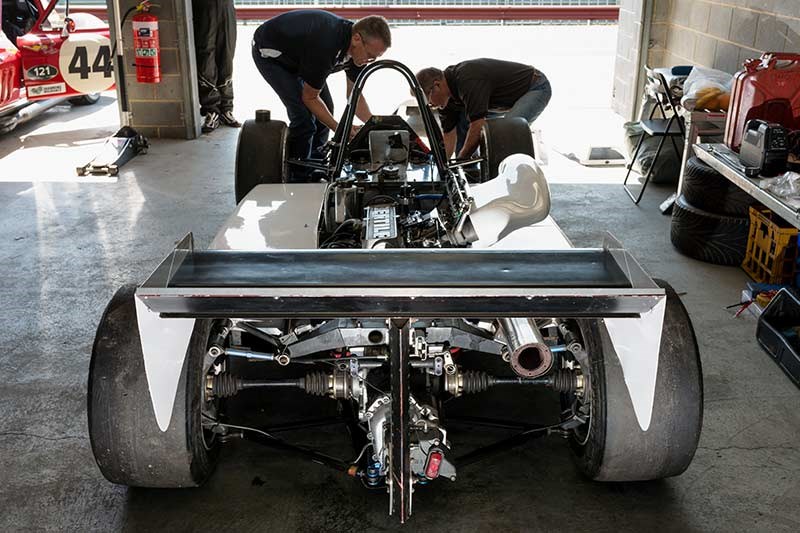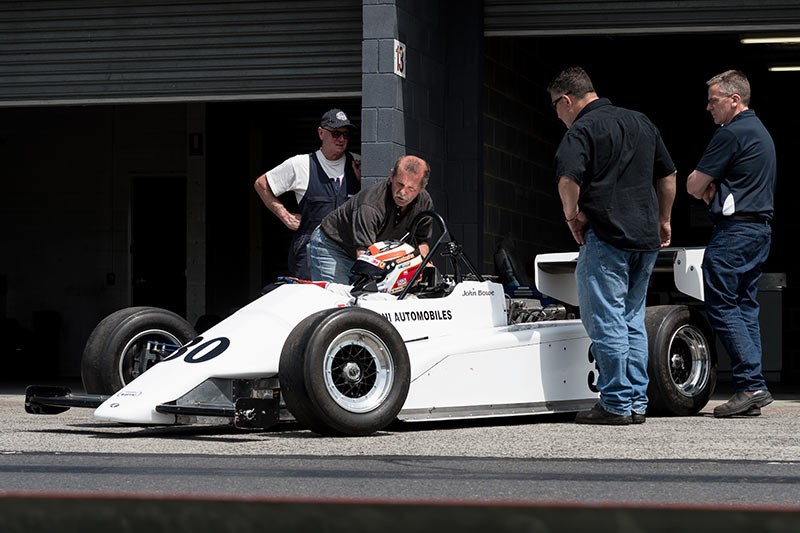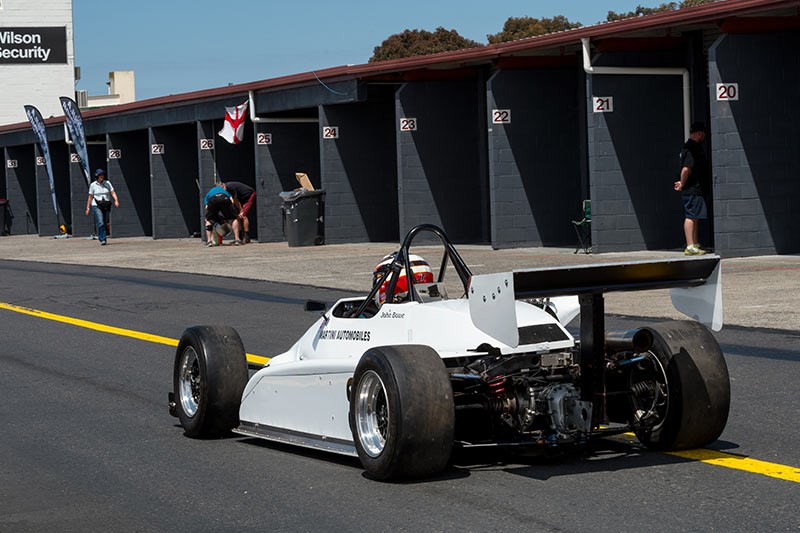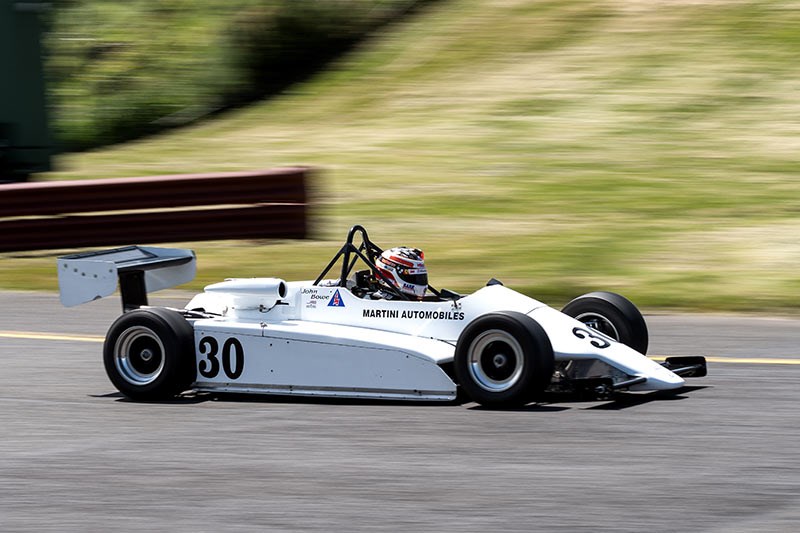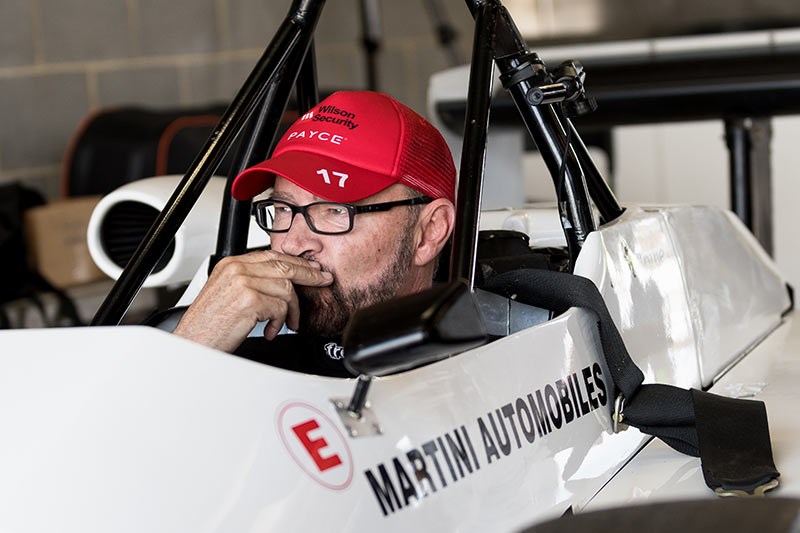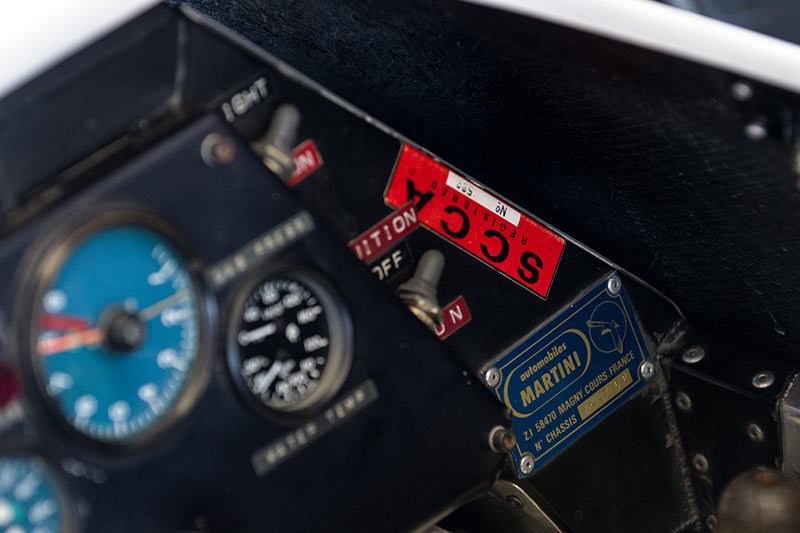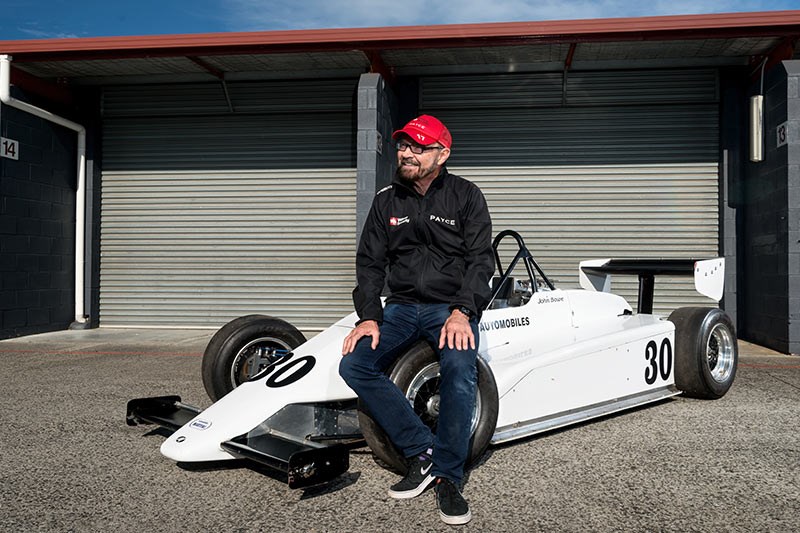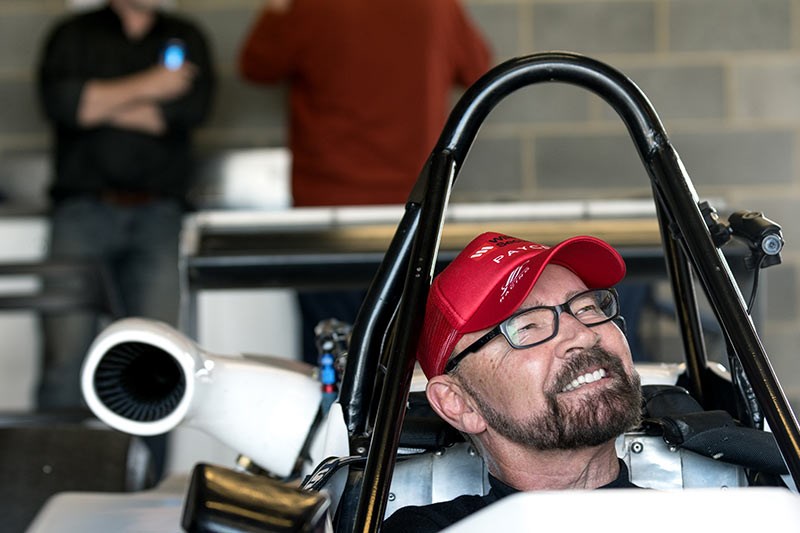 John Bowe likes his Martini flat chat
1983 Martini Super Vee
In the last 30 years I've owned only two race cars: the first was Mustang Sally which I raced in the Touring Car Masters for five years, and this little 1983 Martini Super Vee. I've always loved open wheelers and cut my racing teeth on them. How I came to buy this car is a funny story. It was imported by a mate of mine, Bruin Beasley from Minda Motorsport, and I happened to be at his factory one day and saw it sitting there. He had quite a few cars there from the era, Marchs, Ralts and this Martini, and in a moment of weakness I bought it. Whoops!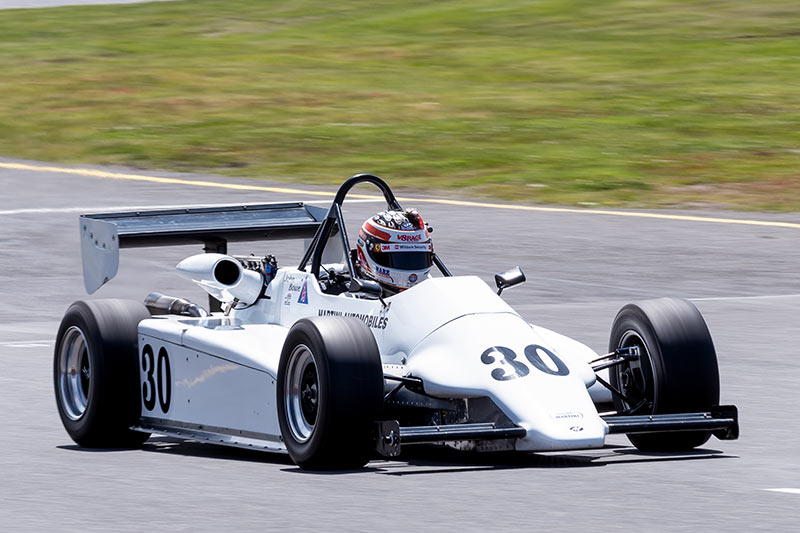 Automobiles Martini was formed in France at Magny Cours in 1965 by Italian Renato 'Tico' Martini who also founded the Winfield Racing School at the Magny Cours circuit. Martini's first car was a Formula 3 in 1968 and the company is best known for Formula 3 and Formula Renault chassis made during the 70s and 80s. Martini mostly manufactured cars for the junior open wheeler formulas but did contest nine rounds of the 1978 Formula One World Championship with a single chassis for F1 debutant Rene Arnoux, who would go on to race for Renault and Ferrari. Four-time World Champion Alain Prost also got his start in Martinis and won the 1978 and 79 French Formula 3 Championships with the manufacturer, so they were a pretty good thing back in the day.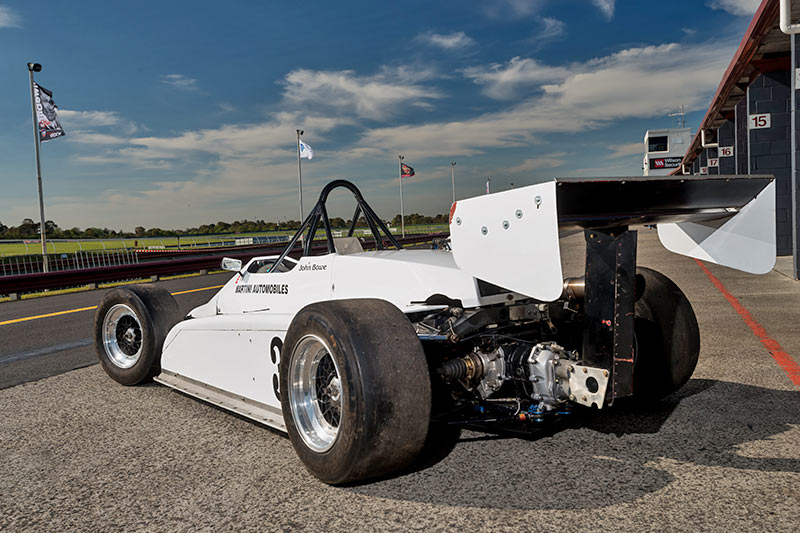 This car is an American Formula Super Vee, a category that existed primarily in the US but did run in Europe for a while sponsored by Volkswagen and Bosch. It runs a 1600cc VW Golf engine with Bosch fuel injection. In the late 70s and early 80s the Golf kicked off the 'hot hatch' craze and it had a bulletproof four that would be the basis for so many racing engines. This chassis was built in 1982 and was raced for two years in European Formula 3 then sent to America and converted to Super Vee spec to try and open up a market that was being dominated by Australian Ron Tauranac's Ralts. American Super Vee was considered a pathway to Indy Car racing and ran until 1990. My car is log-booked with CAMS as an 86 model because Didier Theys won the 1986 American Super Vee Championship with it and one other MK47. The Martini was the only non-Ralt water-cooled Super Vee to win the US title and only two MK47s were made.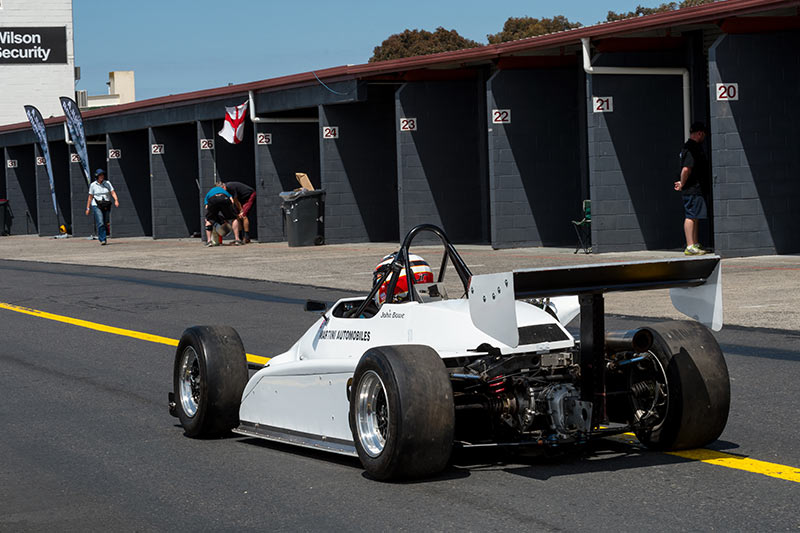 Digging deep into my psyche, maybe the reason I bought the car is because it's not a Ralt? It's beautifully built and has a full ground-effects chassis, like a small version of the Williams FW07 that Alan Jones won the 1980 World Championship with. Colin Chapman's Lotus team pioneered ground effects in F1 and the Lotus 79 blitzed the 1978 World Championship and the concept quickly filtered down to the junior categories. I raced Elfin and Ralt ground-effect single seaters in Formula 2 in the early 80s which also had Golf engines but with carburettors. The Martini is basically the same sort of car and I think that's what appealed to me. How's that for a bit of armchair psychoanalysis!
After I bought the car it just sat around for about four years because I just didn't have the time to get it ready and racing cars deteriorate when they're not doing anything. Eventually I had Steve Makarios at Synergy Race Engines rebuild the engine and Steve Moody go through the rest of the car to prepare it for racing. We set a deadline to race it at Historic Sandown last year otherwise it would still be sitting there unloved!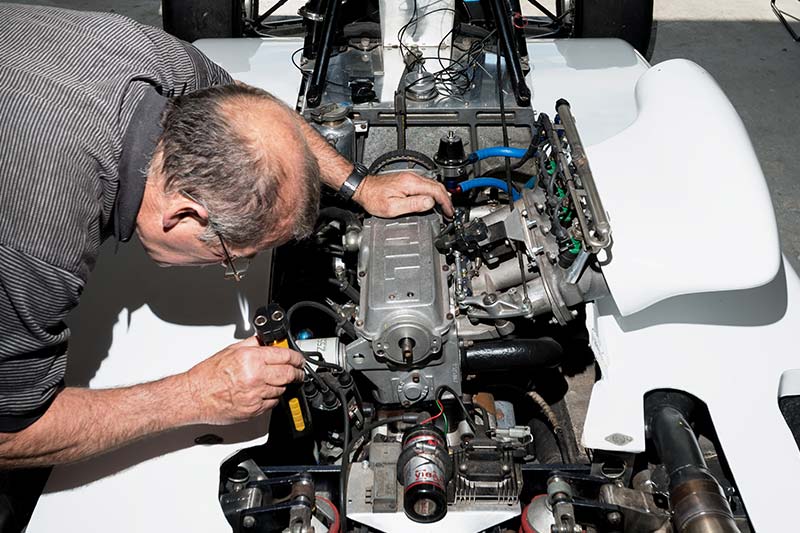 While Steve was doing the engine he noticed some telltale red flecks in the fuel tank. Fuel tanks from that era were filled with a coarse foam to stop fuel sloshing around but we thought that because the engine had a big fuel filter it would catch the foam flecks.
We entered it in the P, Q & R category for racing and sports cars so I was up against things like Ralt Formula Atlantics with Ford BDA engines and Sports 2000 cars. I did a few laps and found that the brake pedal was too low. There is very limited room in the footwell so Steve made different pads for the brake pedal and we slimmed down the throttle pedal. It went fine in the first practice session apart from too much understeer so we made a few setup changes to try and improve it for the second session.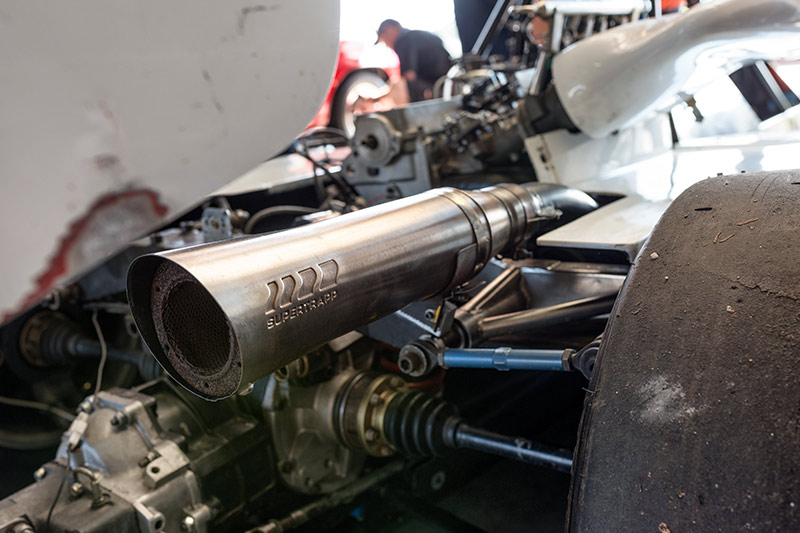 We had no idea what spring rates to run, or what toe, camber or caster settings or gear ratios to use so we had a lot to learn in a short time. These cars aren't very powerful, mine has about 180 hp, but they are light and have very stiff springs to keep the car on the tarmac to let the ground effects work. But at least the shocks are fixed and have no adjustment!
I did four or five laps in the second session and the car was better and I did a 1m20sec lap which was a middling time. Then I started to get fuel starvation so we cleaned the filter, which had picked up a lot of that red stuff. Obviously the foam was disintegrating but we thought that cleaning the filter would fix it. In qualifying it was obvious that the problem was worse than we thought and when we checked, pretty much the whole fuel system was blocked so we had to withdraw the car. The last time I drove a single-seater with a Golf engine at Sandown was 1980 and even though I had done over 1000 races by that stage it was still pretty gutting to have to pull out.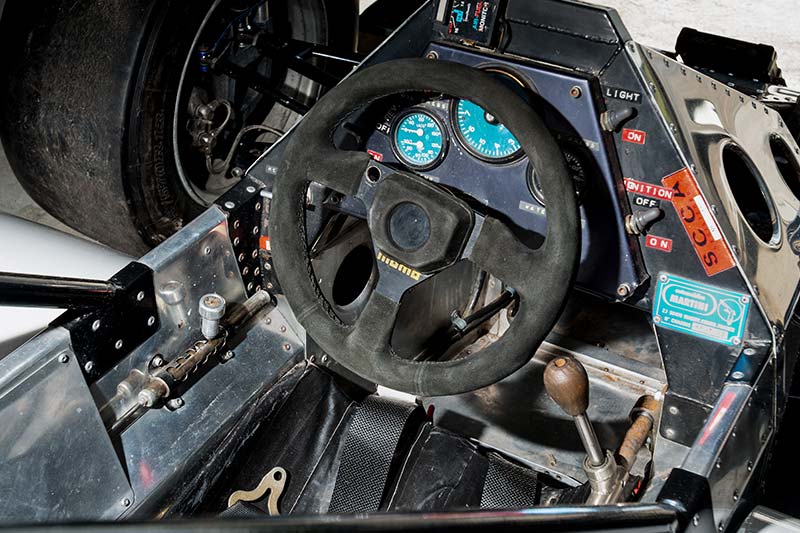 After Sandown, Steve Moody who's a pretty smart bloke and even built his own Formula Ford, took the top off the tank – which is a big job – and replaced the foam. Then we had another shakedown at Winton but the car still wasn't running properly which we put down to the Bosch fuel injection system. We checked the spray pattern of the injectors and they were all over the place and the fuel wasn't being metered properly so we had to source new injectors. And that's as far as we've got.
I was supposed to race it at Historic Winton in May but a week before the event I got caught up in a big Touring Car Masters crash at Winton which left me with two broken ribs and a very battered Torana. As I write this I'm not even sure when I will be back in a race car and if you know me, you'll know that that is going to drive me crazy!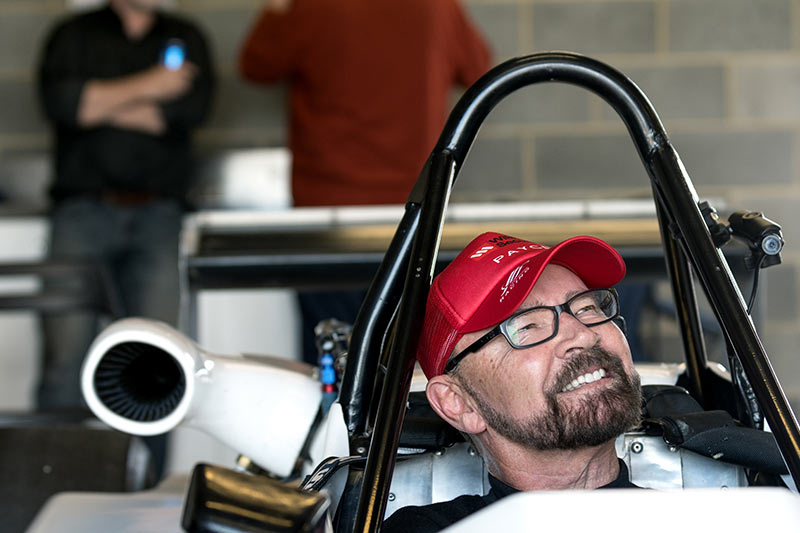 SPECIFICATIONS
1983 Martini Super Vee
Engine 1600cc, SOHC, 8v, in-line fuel-injected four
Power 134kW (approx)
Torque N/A
Gearbox 5-speed Hewland MK IX transaxle
Suspension Wishbones, coil springs, Bilstein gas dampers, adjustable anti-roll bars (f&r)
Brakes Discs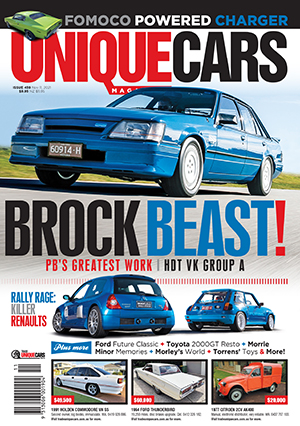 BLACK FRIDAY SALE ON NOW: Save 50% on a Unique Cars magazine subscription
Australia's classic and muscle car bible. With stunning features, advice, market intelligence and hundreds of cars for sale.
Subscribe