Holden Monaro GTS 327 Review
---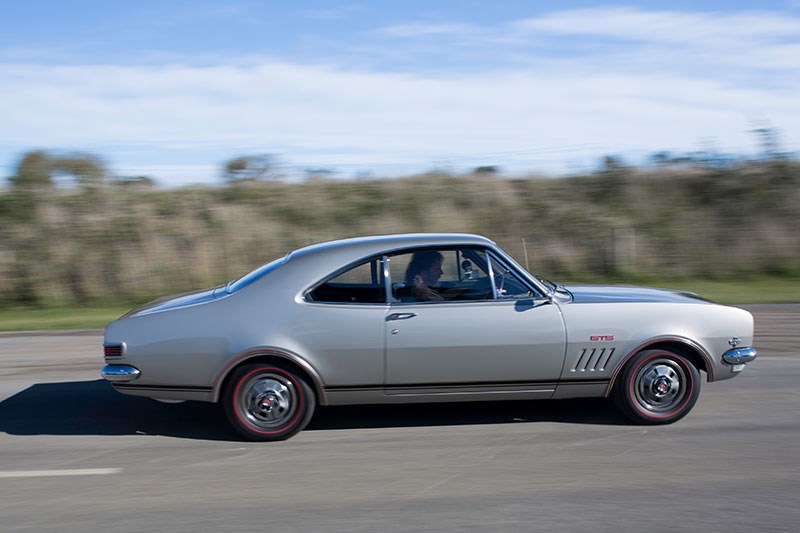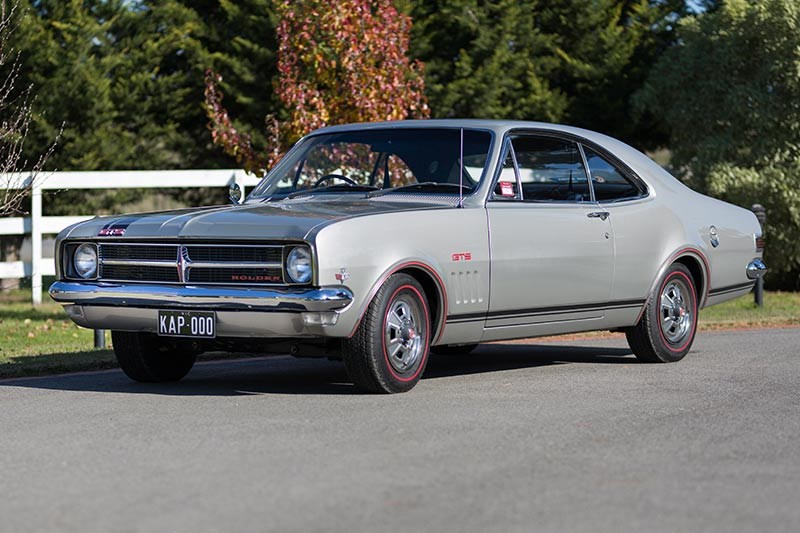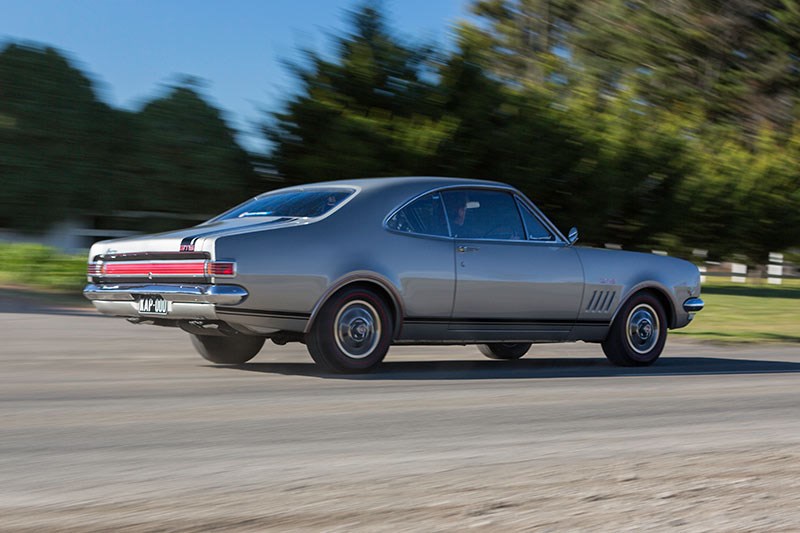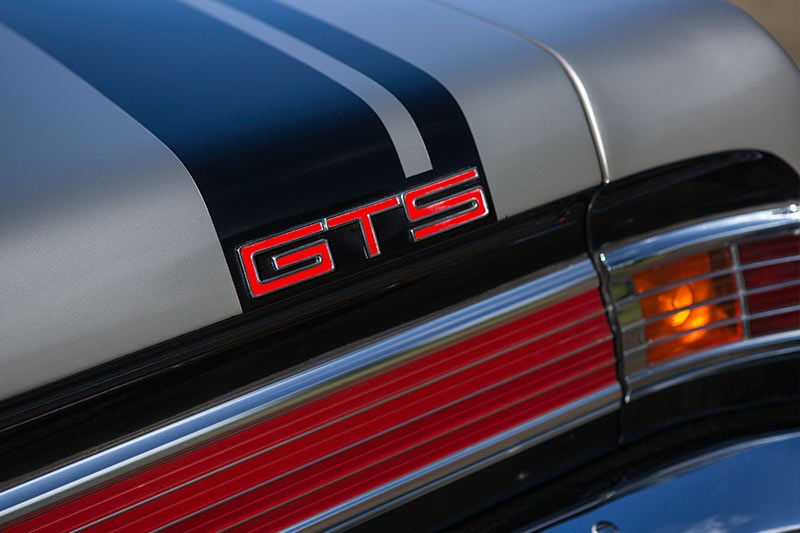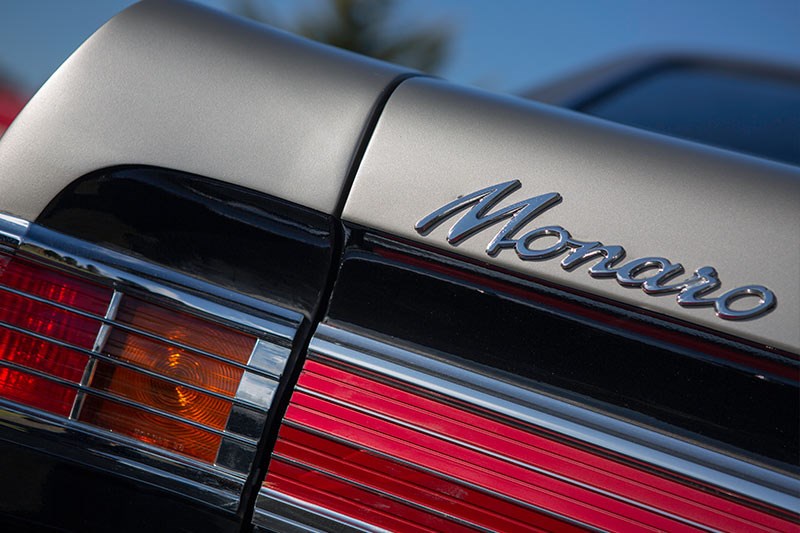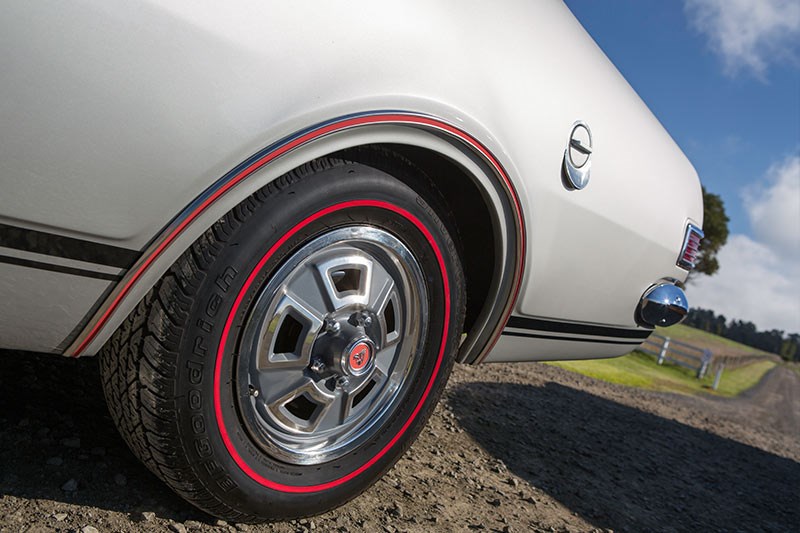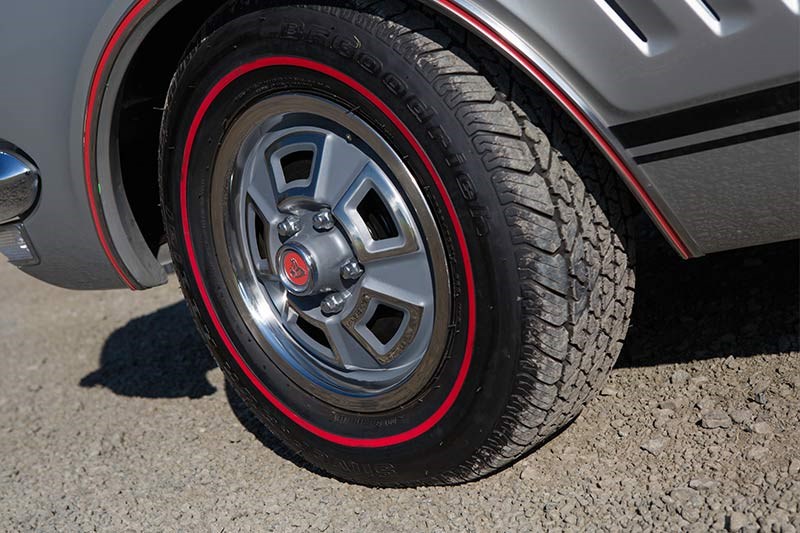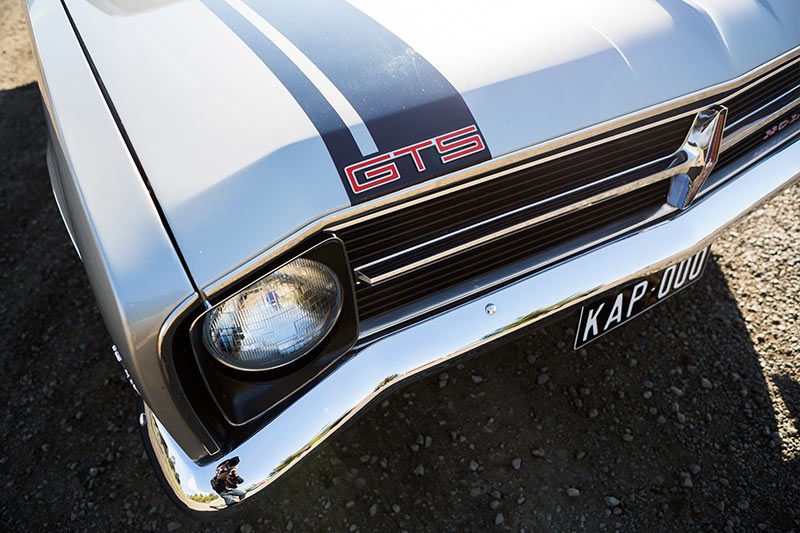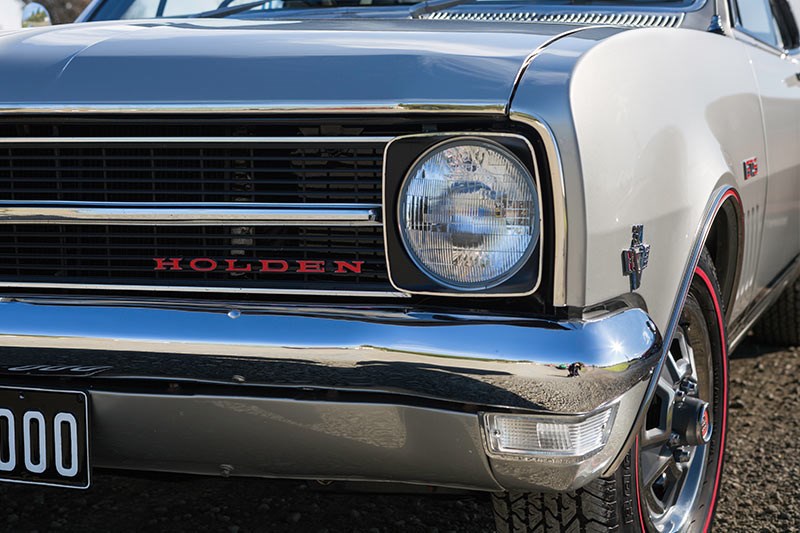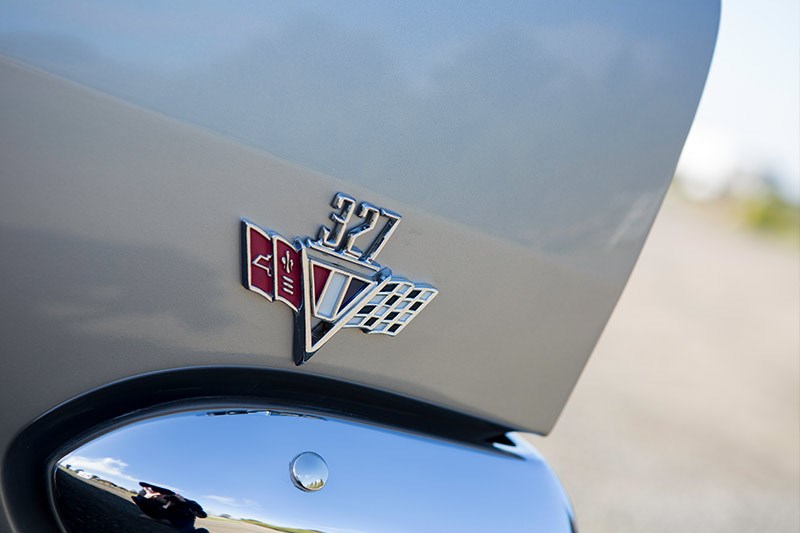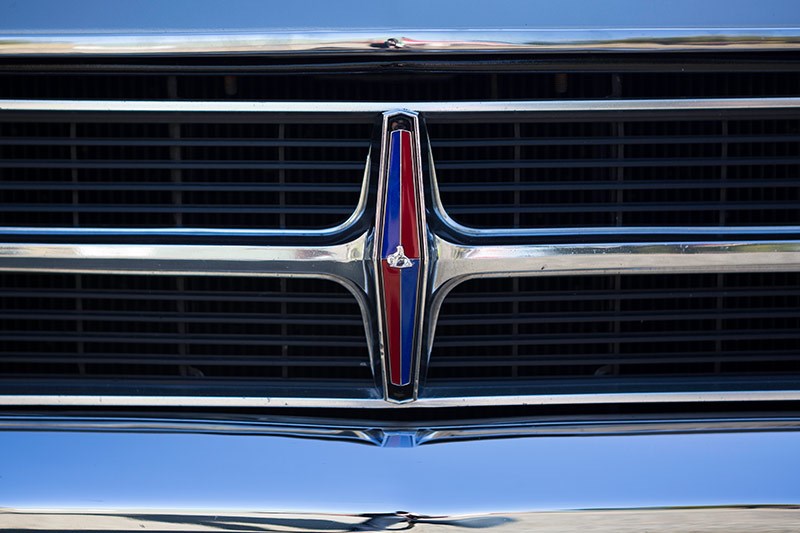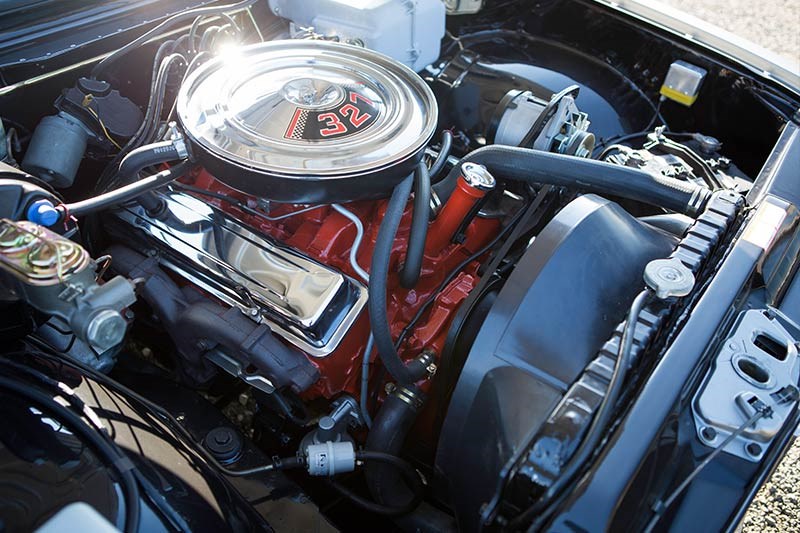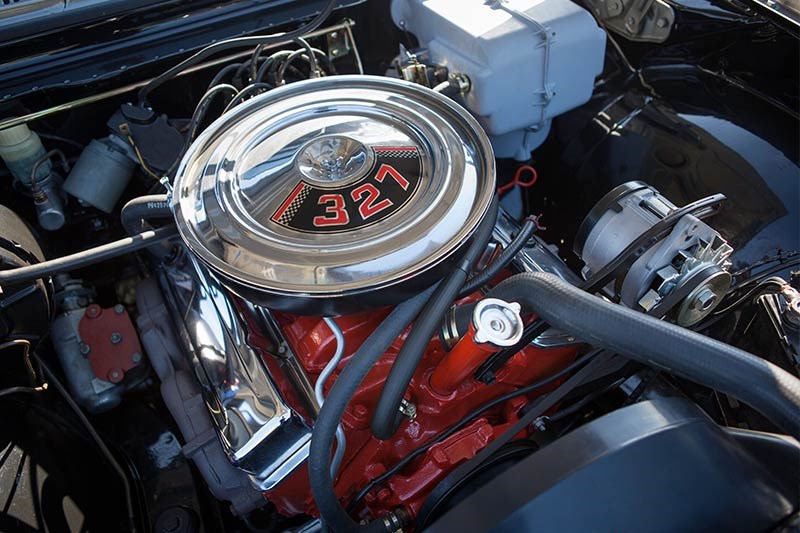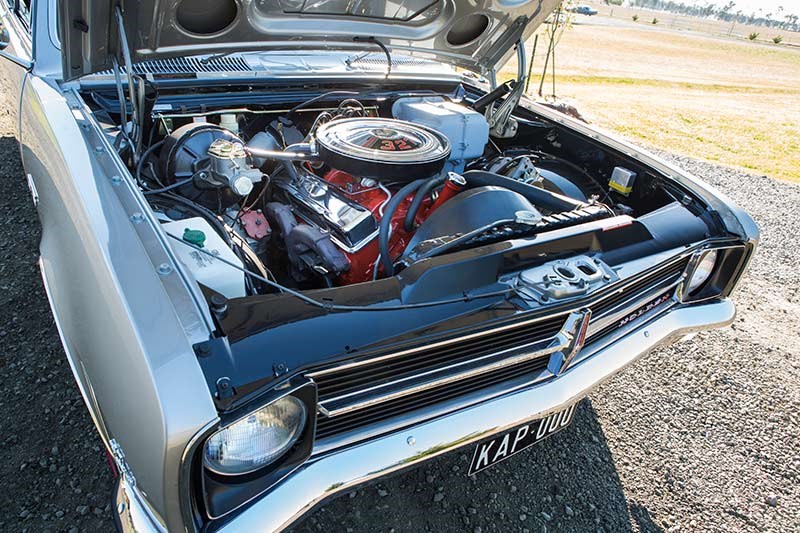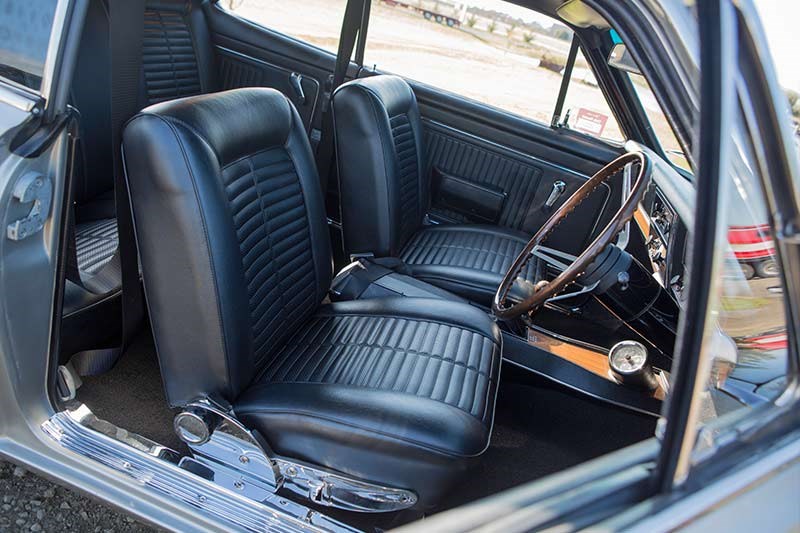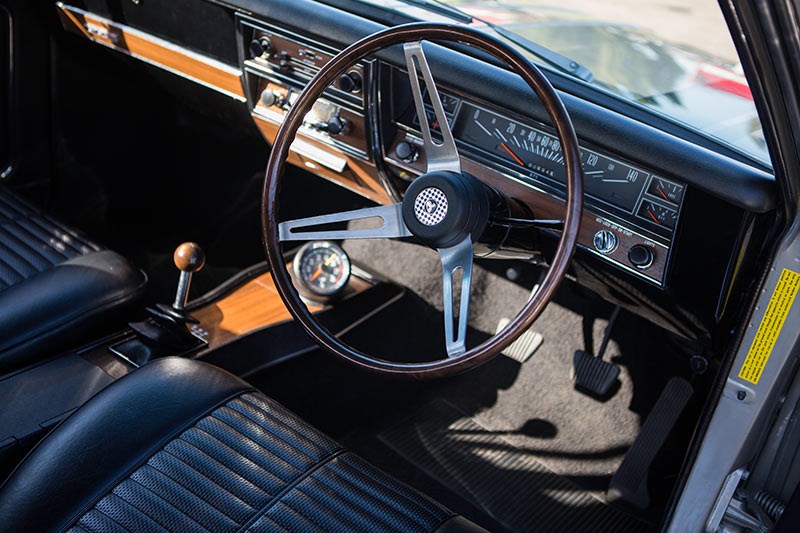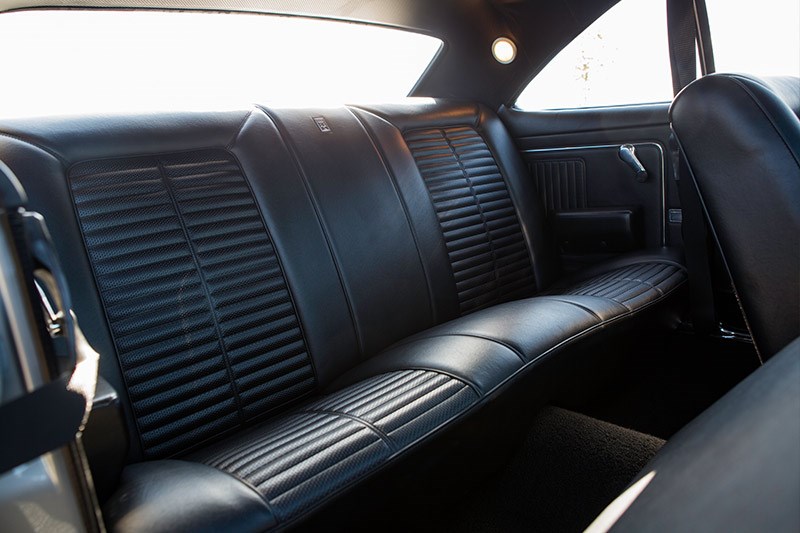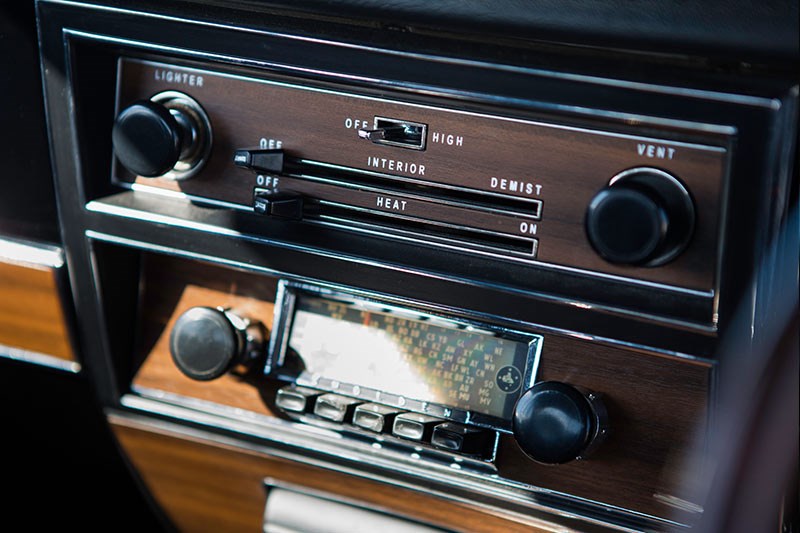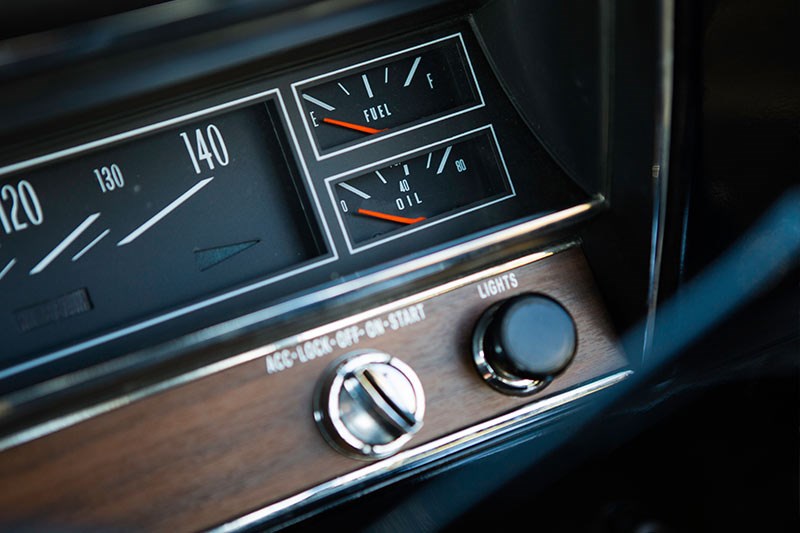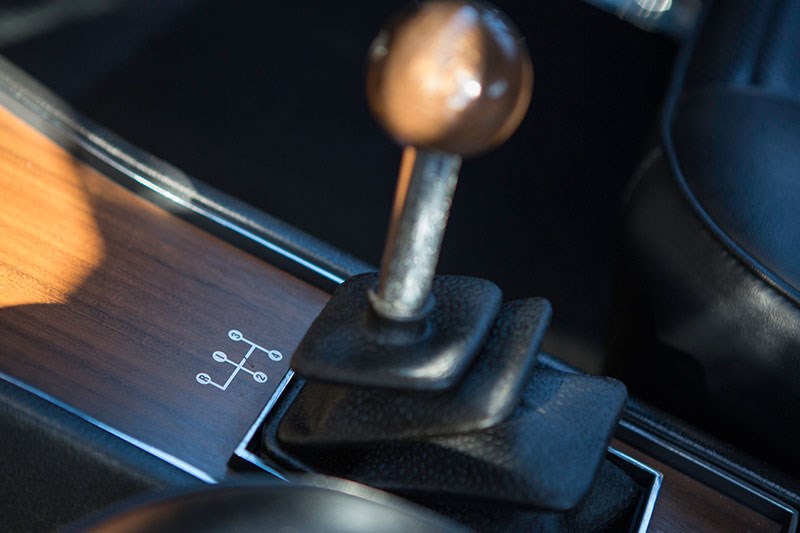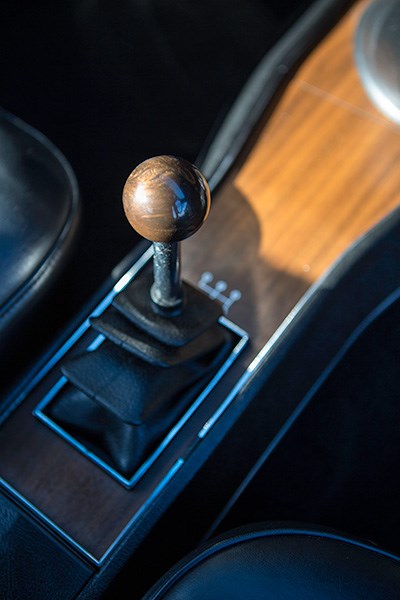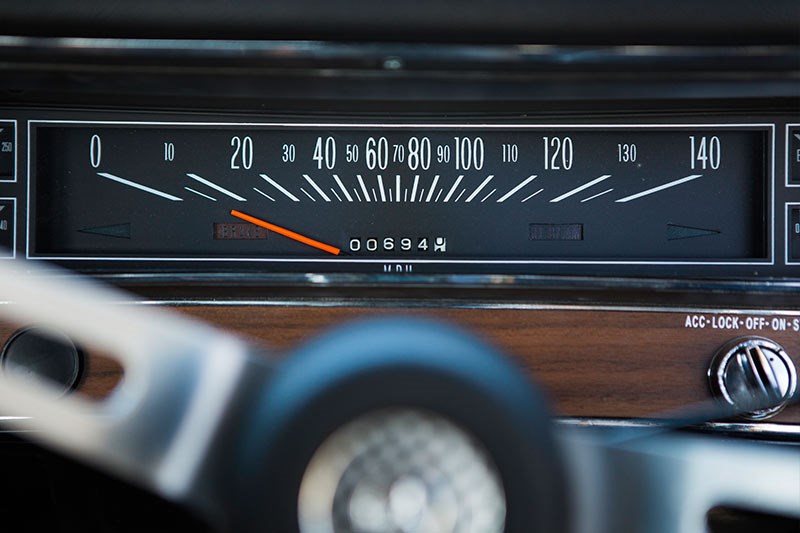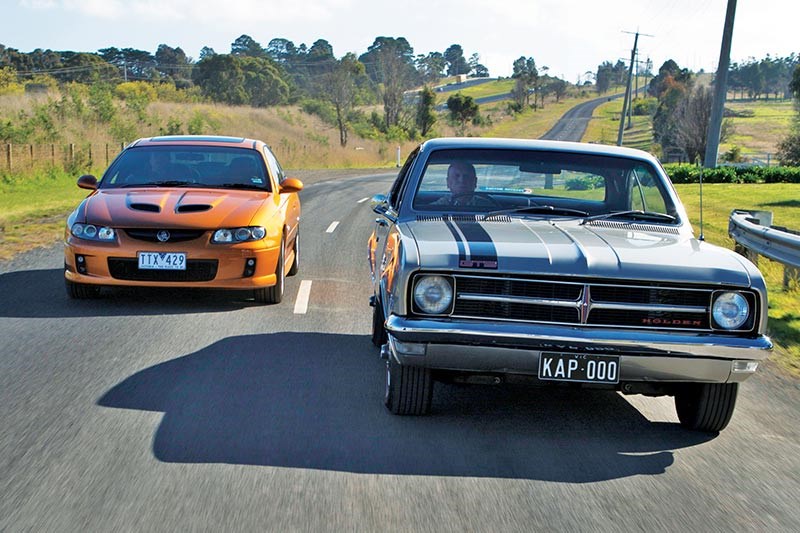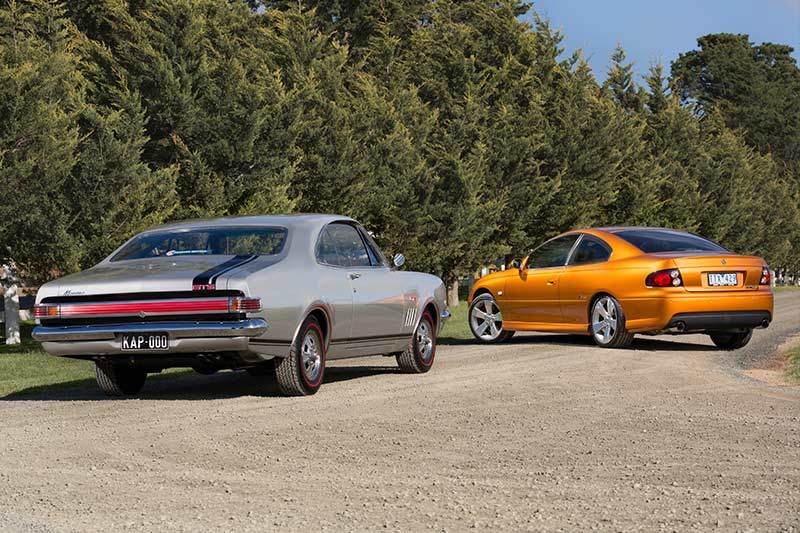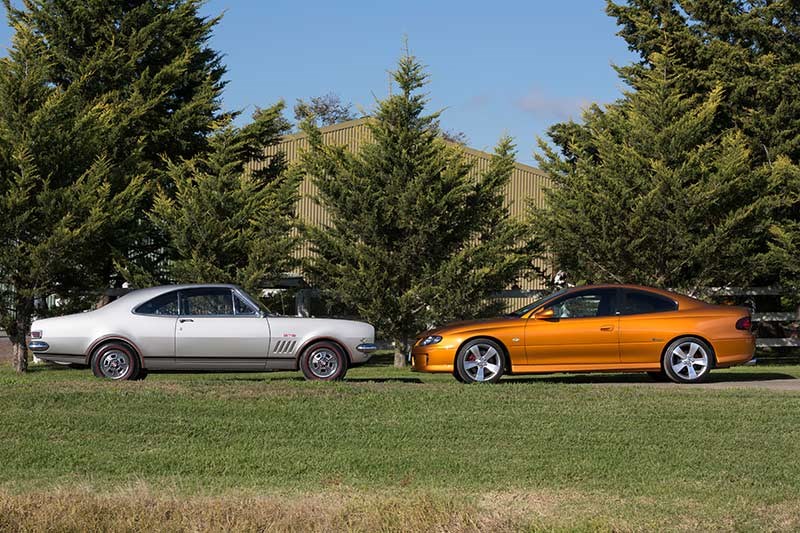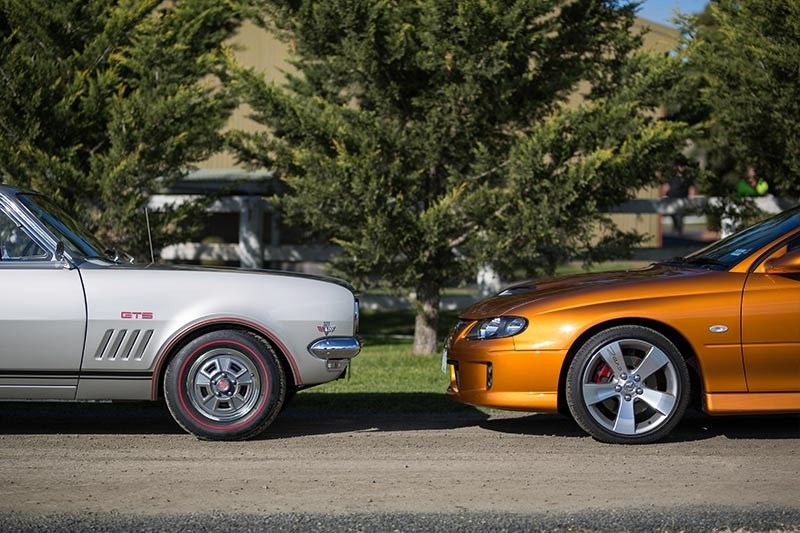 The iconic Monaro gave Holden their first Bathurst win and instantly became an Aussie classic
Holden Monaro GTS 327
Although plenty of rear window stickers promised 'Drive a Bathurst Winner' not every Holden Monaro was created equal. The entry level HK model was effectively a two-door taxi, powered by a feeble 161 cubic-inch six driving through either a three-speed manual gearbox with column shift or a two-speed Powerglide automatic transmission. The HT and HG ranges also delivered the same humble coupe. Unsurprisingly, little gets written about them.
The HK Monaro was introduced in June 1968 along with the eminently forgettable Holden Brougham (think: old carriage) with a stretch in the boot instead of the wheelbase like Ford's sexy new Fairlane. After the basic 161 model, the next step up was essentially the same car with a 186 engine. The GTS packaged bucket seats, four-on-the-floor fragile Opel gearbox, sports suspension, a tachometer thoughtfully bolted to the floor console and the 186S engine which claimed 145 brake horsepower. It was no firebrand. I owned one and I knew that its true maximum per the road tests was 99 miles per hour, just like the rival twin cam Fiat 125 which beat it through the 400 metres by almost a second.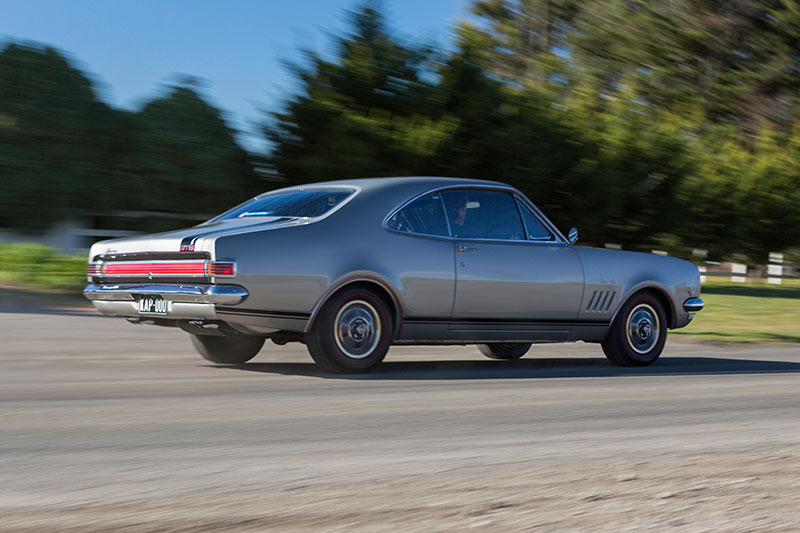 Next up came the same car with an imported Chevrolet 307 V8 running through the Powerglide transmission, meaning it wasn't much more accelerative.
But the hero was only ever going to be the GTS 327 with Saginaw close-ratio four-speed, LSD, anti-tramp rods, 25-gallon fuel tank and 250 bhp at 4800 rpm from its 327 cubic-inch Chevy V8. It was developed with racing in mind but the brakes were decidedly neglected in this process.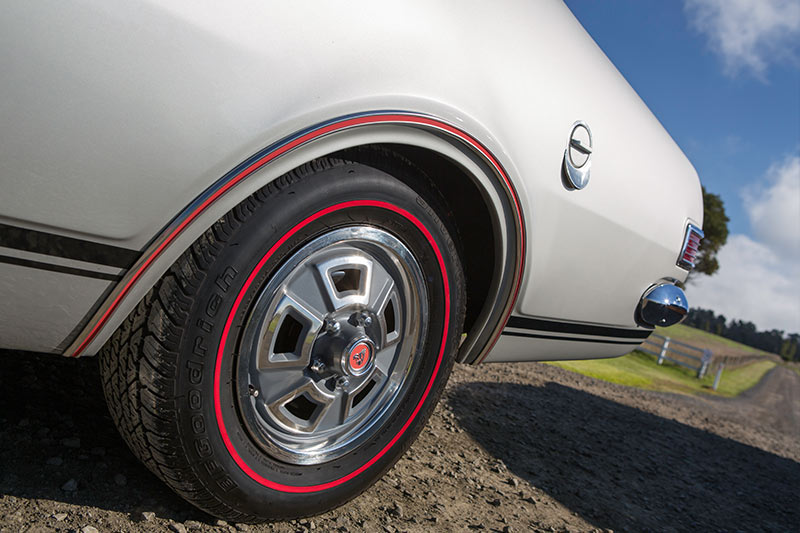 Enter Bruce McPhee, who figured other racers would be looking for more power while he wanted better stoppers, superior tyre wear and improved economy. McPhee brought more science to the subject of racing than most rivals, including Harry Firth, and his victory is the major reason why the Monaro HK GTS 327 is so celebrated. (Can it really be almost half a century ago?)
In addition to Warwick Yellow, the HK GTS came in Bright Blue metallic (my beloved 186S, which cost me about $1900 with 50,000 or so miles in mid-1974), Ermine White, Inca Gold metallic, Picardy Red and Silver Mink metallic. Black interiors were common but mine had a lovely pale blue. The bucket seats didn't recline but I had mine converted (just as I had with an FJ Holden three years earlier).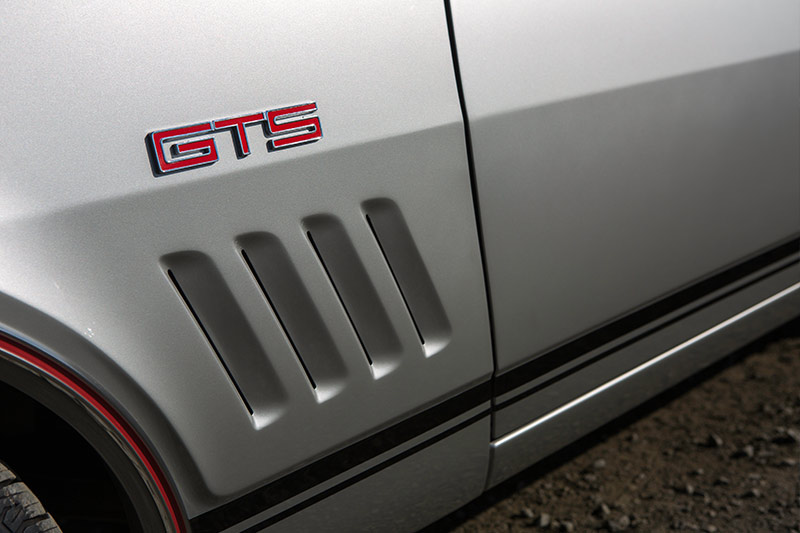 The HT range followed the same pattern but the new Australian 253 and 308 motors were on stream and the 253-powered GTS four-speed was quite the bargain sports coupe. The 308 replaced the less powerful imported 307 and this time the four-speed was standard, making this car markedly swifter than its GTS 307 predecessor. So there was a very wide choice facing the prospective HT Monaro customer.
These were the first Holdens to have a plastic radiator grille, and a not especially stylish one at that.
The new hero colours included Sebring Orange metallic, Verdoro Green metallic, Daytona Bronze metallic and Monaco Maroon metallic (with Persian Gold stripes instead of Warrigal Black).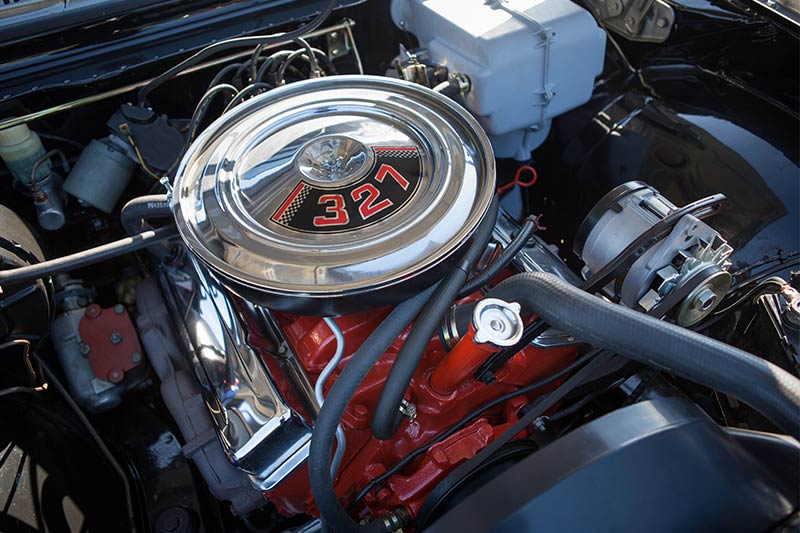 The flagship's 350 cubic-inch Chevrolet motor developed the same power in road trim as the specially prepared racing 327s of the previous year and the fastest lap of Mount Panorama (by Colin Bond) was 6.7 seconds quicker than McPhee's fastest. But for all its extra speed, the GTS 350 went to Bathurst as underdog to the extroverted Falcon XW GTHO.
The HK GTS 327 and HT GTS 350 overshadow the mildly facelifted HG range, solely because the HG GTS 350 was not Holden's racetrack weapon, that now belonged to the Torana GTR XU-1. Importantly, the locally developed Tri-Matic (with the self-explanatory extra gear ratio and the nickname Traumatic) replaced the old power-sapping Powerglide.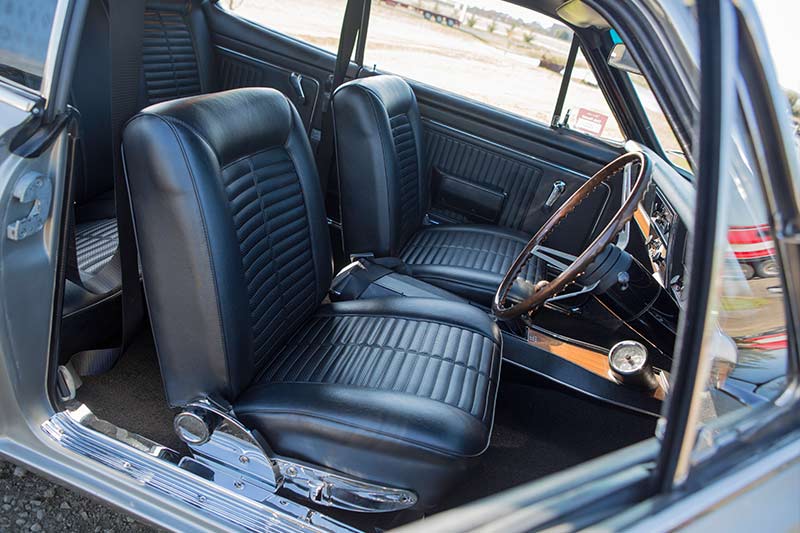 While there were few mechanical changes, the HG GTS 350 was perceived as slightly more refined car than its HT counterpart.
The HG GTS colour range was new with Dark Olive, Electra Blue metallic, Cameo Gold and more.
MONARO OWNER
Stevew Tyquin, Victoria
Why Monaros? I loved them from when I was a kid. Mum and Dad bought one new when I was about 10. It was a 1968 Silver Mink 307 with Powerglide. There were five kids and we all used to cram in – one of us would sit on the centre console. Everyone did it in those days.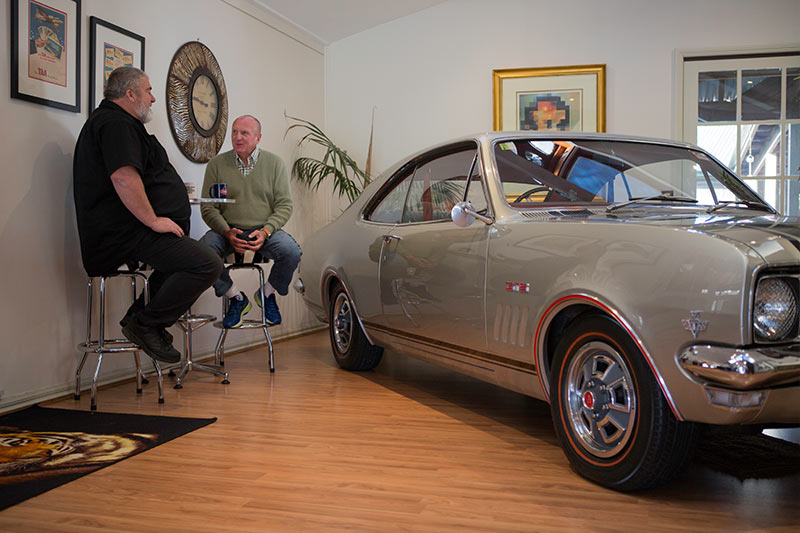 It just brings back a lot of good memories. Mum used to give it a lot of stick, though how she drove it with that heavy steering, I'll never know.
As we all got older, we all learned to drive in it and borrow it off Mum, go out into the paddocks and do donuts in it and carry on.
In the end my young brother Ernie and a mate who was driving came through a set of lights in Sunbury, spun it around on a greasy road and wrapped it around a big pine tree, and that was the end of it.
I always looked out for one at the right price. It turns out my mate, who owns this one (pointing to the car in the lounge room) had another in storage. He bought it in 1985 and just had it sitting there.
It had been painted a gunmetal grey and had a Holley carburettor on it. I bought it, took it up to Balranald Panels and they did everything to it. They did a rotisserie job on it, got the motor reconditioned, found an original manifold and Quadrajet for it, original air cleaner. He got the interior done up there and just brought it back for me all done – happy days.
My mate's car was on the front cover of Unique Cars mag in the very early days (1980s). He went up with the cash in his pocket and was going to try and bargain him down. But the phone was running red hot, so he just paid up. At the time we all said you've got to go and see a specialist, spending $25,000 on an HK!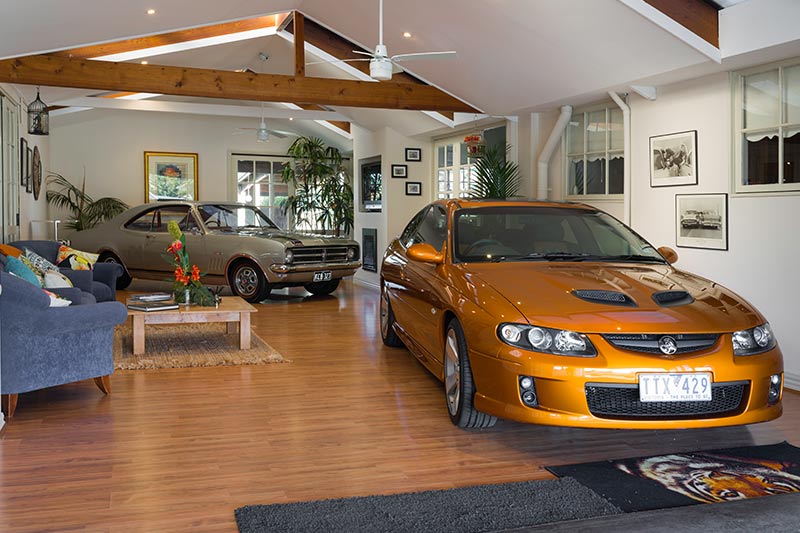 And the 'new' car, the CV8? I was having a few beers one night and a mate rang to talk about Holden making the last of them – a batch of 1300. We decided to buy one each.
It's a beautiful-handling car, heaps of power. But I have other cars and heaps of work to do, it's been sitting in the shed and only has 1700 kays. It would be nice if one day it's worth something, but that's not why it's here – I just like it.
So I've got the first and last model Monaros. I'd love a few in between too – an HQ two-door would be nice!
Holden Monaro GTS 327 Specs
BODY: Two-door coupe ENGINE: 5.4lt (327ci) OHV V8
TRANSMISSION: 4-speed Saginaw
SUSPENSION: Wishbone (f) live axle with leaf springs (r)
BRAKES: Disc (f) drums (r)
POWER & TORQUE: 186kW @ 4800rpm, 440Nm @ 3200rpm
Unique Cars magazine Value Guides
Sell your car for free right here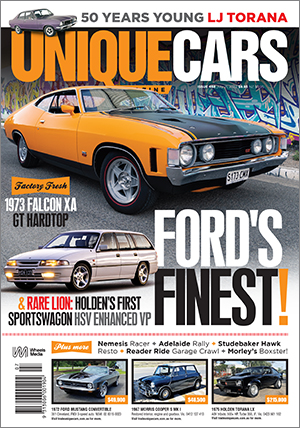 SUBSCRIBE TO UNIQUE CARS MAGAZINE
Get your monthly fix of news, reviews and stories on the greatest cars and minds in the automotive world.
Subscribe