First-gen Holden Monaro: HK, HT, HG
---
Two Bathurst wins on the trot established the Monaro's reputation and now it's living through a major market resurgence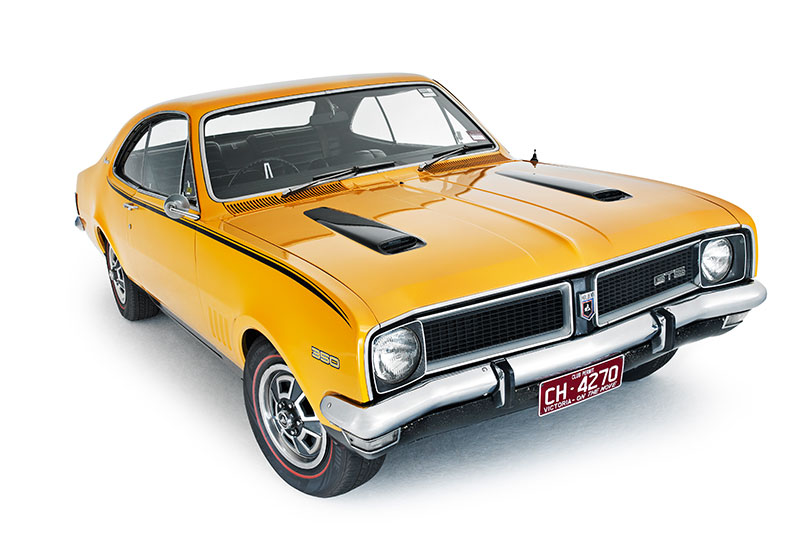 If ever you needed proof of where Australian tastes lay when it comes to shelling out for locally-built classic cars, look no further than top-echelon Holdens. First-gen Monaros (HK, HT and HG) and A9X hatches are worth more than the interim XU-1. Why? There are a number of factors, but the fact is the V8s pull the big dollars.
Which V8? It doesn't seem to matter too much, so long as it's either the 327 or 350. While it was the 327 that was the pioneer engine for the local brand, it was the 350 that cemented a long-term relationship with the market. The small block 350 was a hugely important engine for GM worldwide and it regularly appears on 'best-ever V8' lists.
It debuted in the 1967 Chevrolet Camaro SS and, though it was eventually overshadowed by the LS series, it remained in production until 2003. Like its contemporaries from other marques, it saw service in a weird and wonderful array of gear, mostly on land and often on the water.
There's no question the early Monaros were a landmark car not just for Holden but for the local market overall – a proper high-performance coupe that could double as family transport. Really, when first launched in 1968, the Monaro was in a market segment of one.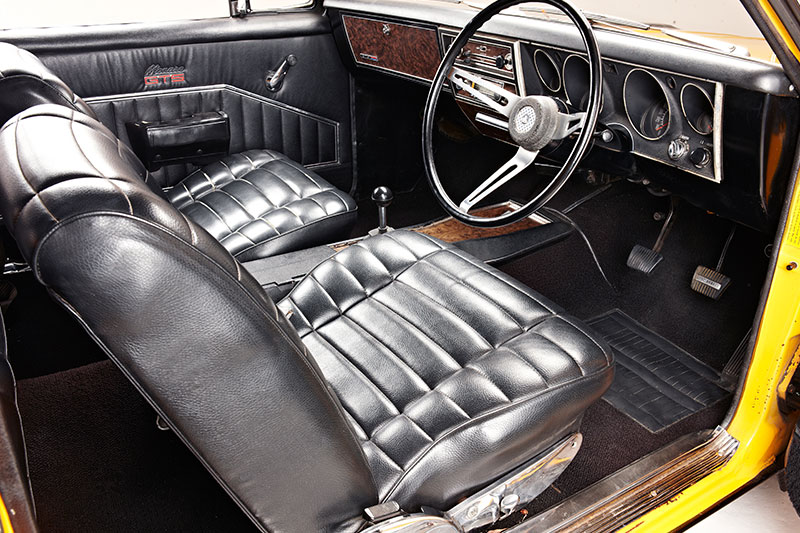 Which helps to explain the extraordinary excitement we're seeing around them today. As we pointed to in the preceding Ford piece, there is a serious investor market operating for Australian cars, and these Monaros hit all the key markers: unique, glamour models, race history, high performance.
While a good Monaro has always been worth decent money (you could have bought a top-echelon HG series for somewhere in the vicinity of $4200 in their day – about half the price of the equivalent American import), they're now heading into the upper atmosphere. We've seen a couple of $300k-plus results in recent times, and it seems over $200k is the new normal. Even more humble models are getting sucked along in their wake: a GTS 186 S sold last year for $80,000.
Though the chassis spec may make you cringe a little these days, a 350 GTS could cover ground pretty damn quickly. In a December 1970 story for Wheels magazine, Mel Nichols wrote about a long, long, drive in an HG. Talking of one segment: "The road between Nyngan and Bourke is 130 miles of dead straight, flat highway. We tackled it in daylight, ready really to open out the Monaro for the first time.
"It cruised effortlessly and pleasantly for both driver and passenger at 120mph with plenty in reserve. After 50 miles at an almost constant 120 we pushed the accelerator right down and the Monaro was soon showing 133mph on the clock. This corrected to a genuine 130mph and it was no problem to hold it mile after mile with no other car in sight." In case your head is struggling with the conversion, that's cruising at 193 and then 210km/h.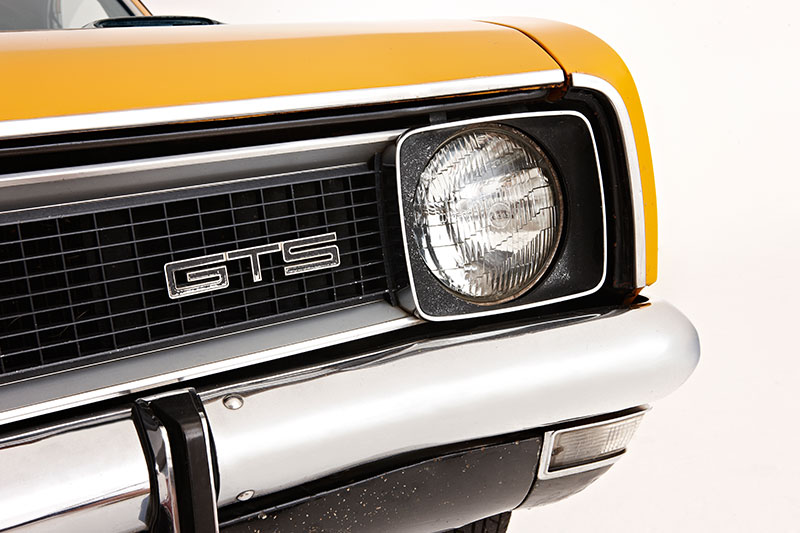 Under the paint, the HG manual GTS 350 scored the four-barrel Rochester Qaudrajet carburettor and an engine claiming 300 horses. Transmission was a four-speed M21. If you opted for the Powerglide auto, you scored a 275-horse engine.
Which transmission you chose also altered the suspension you scored: more track-oriented with the manual, and more comfort with the auto.
The chassis was very conventional for the time. Up front you had an independent set-up with a stabiliser bar, while out back it was a live axle and leaf springs. The diff was a Salisbury limited slip unit. Steering was recirculating ball. Brakes (remember those cruising speeds?) 268mm discs up front and 254mm drums out back.
Looking across the broader HK-HG Monaro market, there's a bit of confusion over what they're worth. Yes, we've seen some record prices lately, but they're generally been for well-documented examples of premium models in great condition. What if yours doesn't quite meet that description?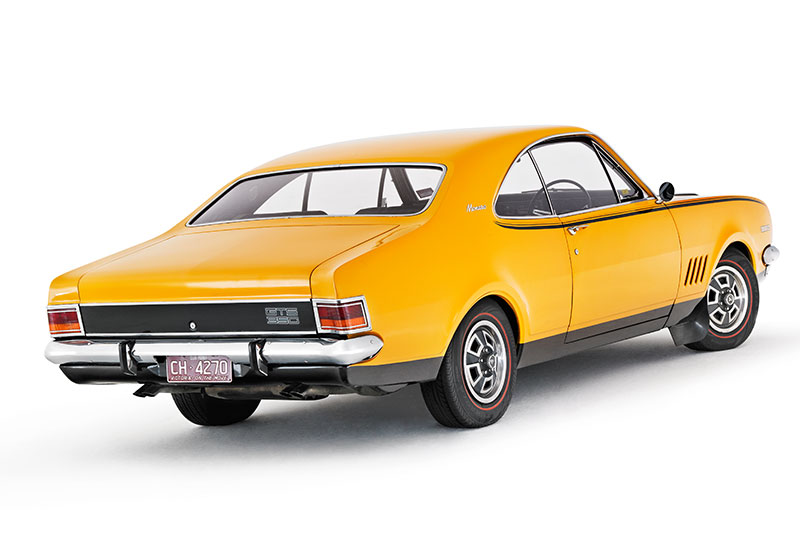 Much will depend on what it is. If you happen to have a premium manual 327 or 350 in a sorry state, the numbers for doing a big resto are now adding up. Keep in mind that, done by a professional, the bill could easily whip past the $100k mark and double that for a full-on pro concourse rebuild. Once upon a time that would have seemed insane – not so much now so long as it started life as the model you think it is. Thorough research and some advice from a dedicated club expert will be invaluable.
If it's a lower-spec car, you would be wise to get some quotes and work it out from there. Paint and panel are always the killers when the bills start coming in, so that's the area to watch. And if you can do the work yourself? Clearly there are some big opportunies.
In any case, whatever it is and almost regardless of its condition, it seems to be an appreciating asset.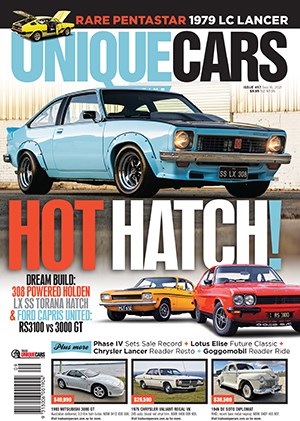 Subscribe to Unique Cars Magazine and save up to 42%
Australia's classic and muscle car bible. With stunning features, advice, market intelligence and hundreds of cars for sale.
Subscribe