1969 Morris Mini Cooper S Review - Toybox
---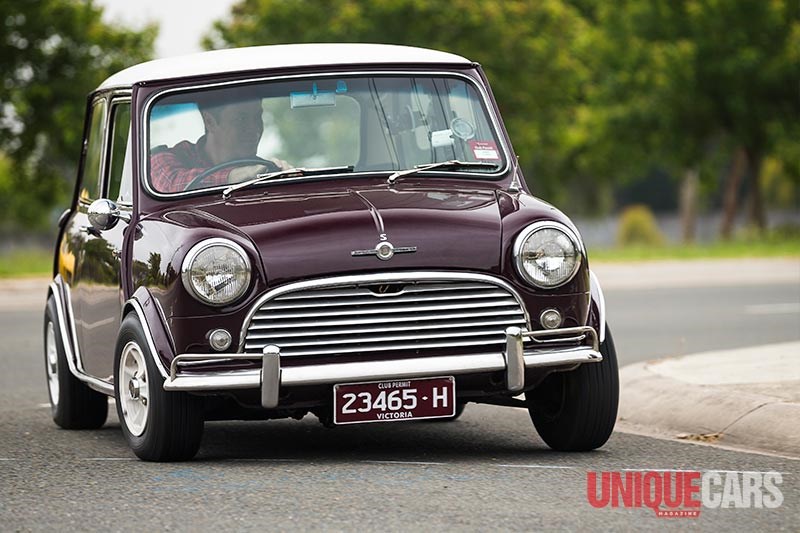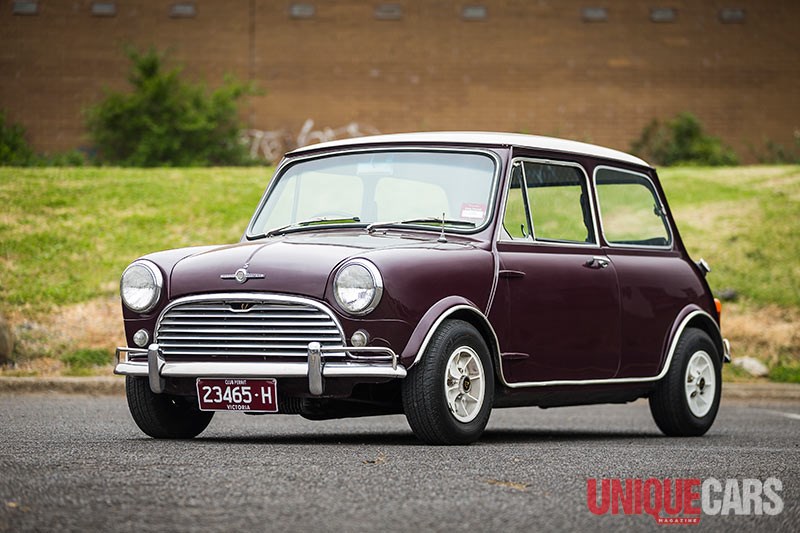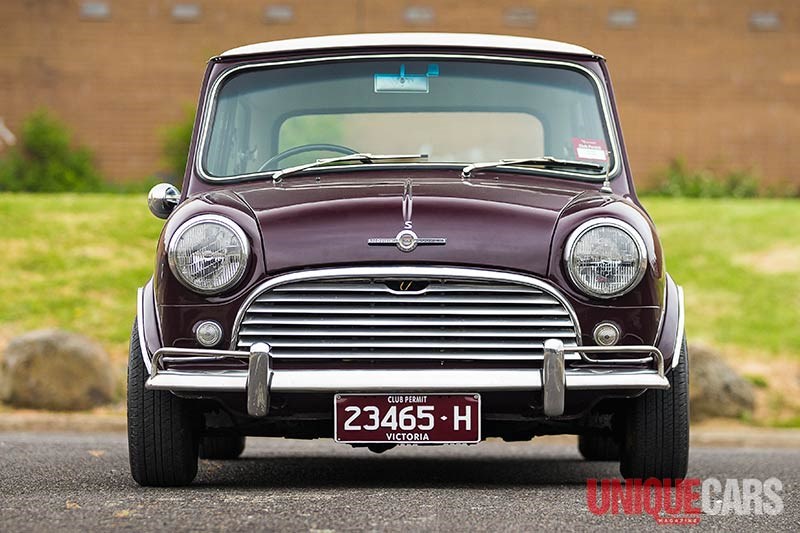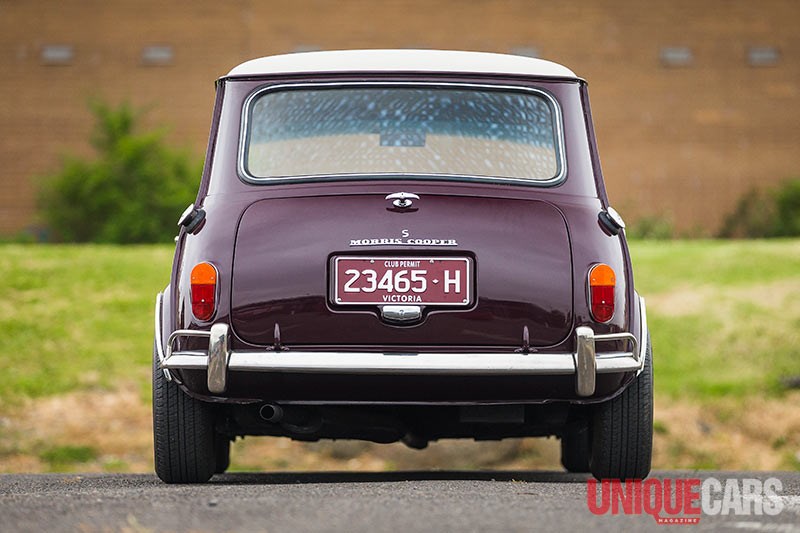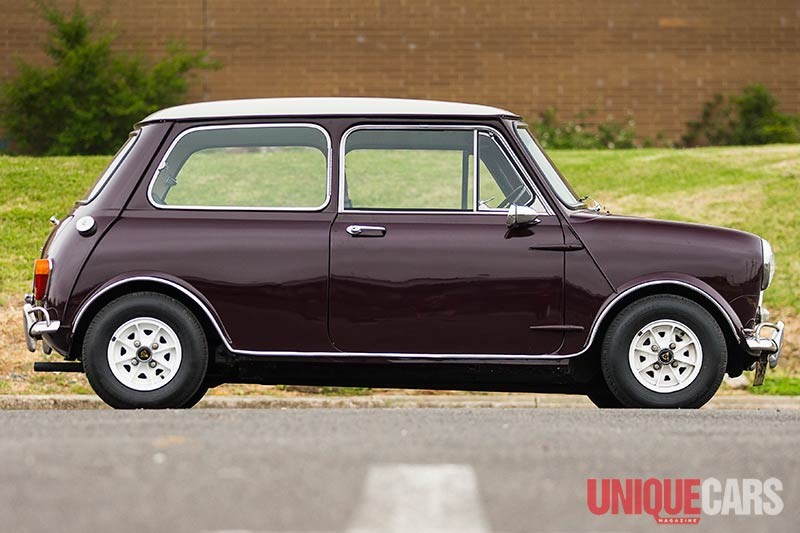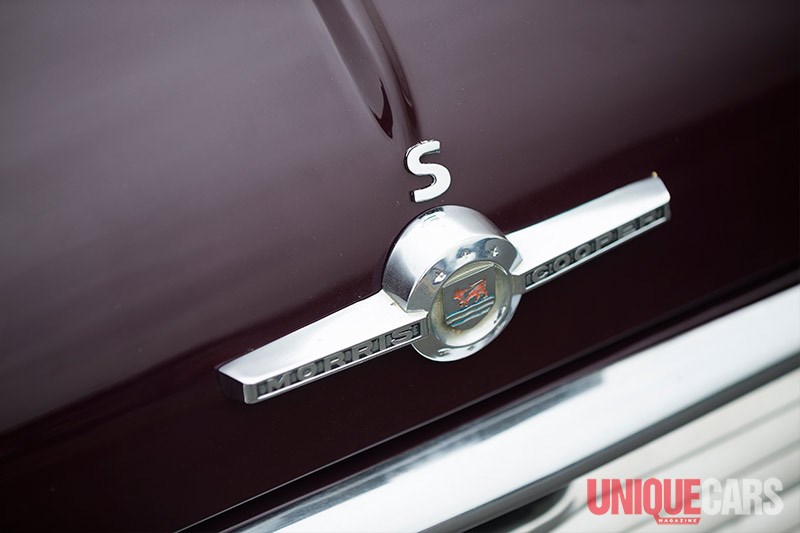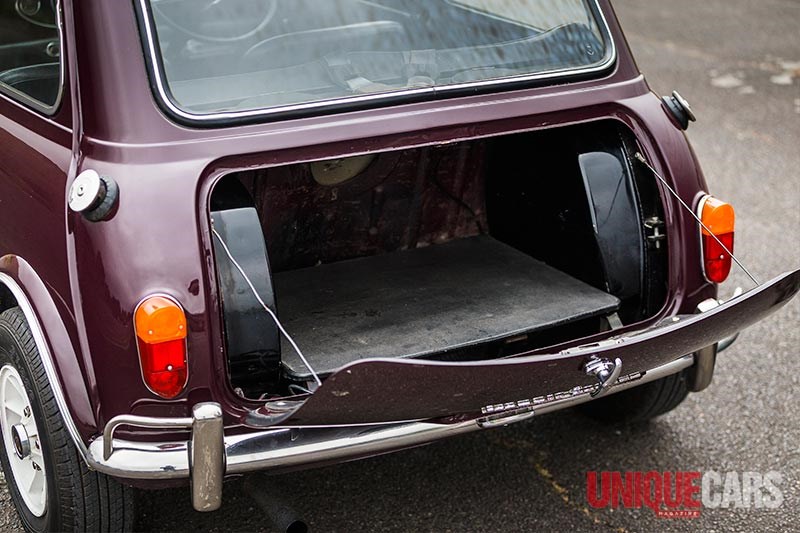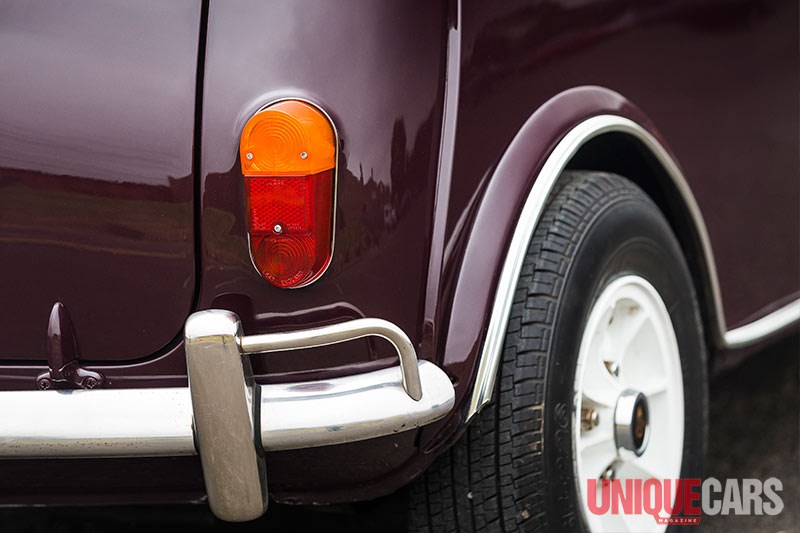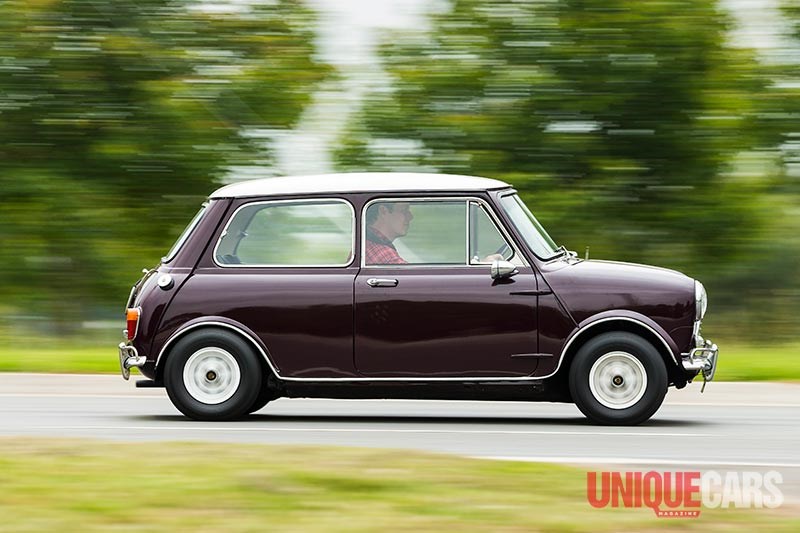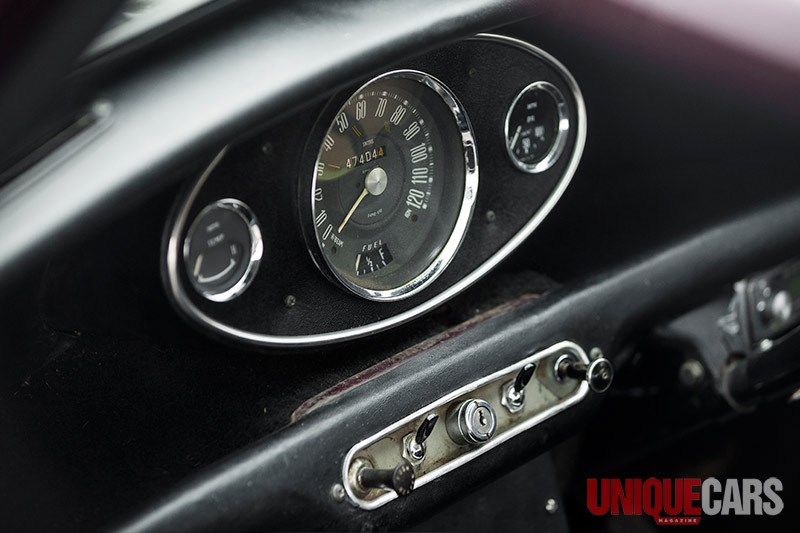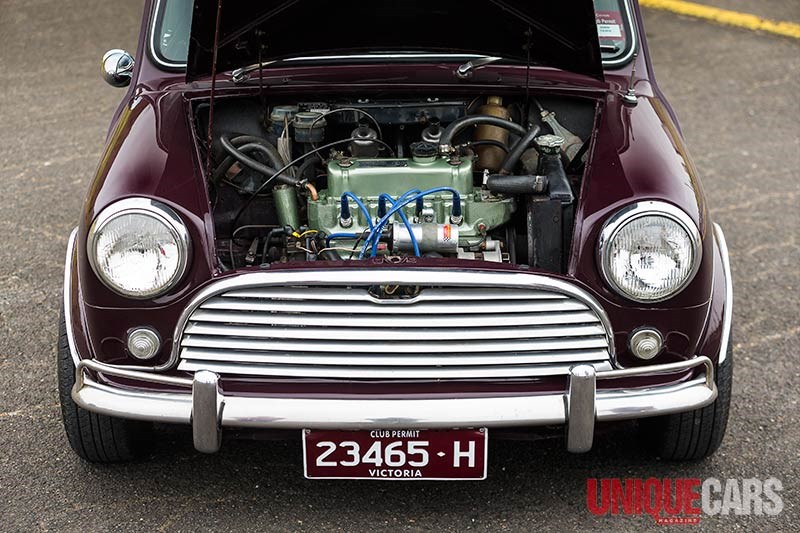 This Mini Cooper S is one bucket lister that won't break the bank
1969 Mini Cooper S
There are some things that a motoring writer who still holds a British passport probably shouldn't admit to and, right up there with getting blackballed by TVR, never having attended Le Mans and abhorring Land Rover Defenders is the fact that I'd never driven a Mini Cooper S. No, not the ersatz Germanic reproduction, the original. The icon, Issigonis' crowning achievement.
We'd arrived at The Healey Factory in Melbourne to pick something a bit lower, a bit sleeker and a bit more kilowatty. We'd narrowed the shortlist down to a Ferrari 328 GTS, Sonny Bono's old Porsche 911, a Lotus Esprit Turbo and a Bolwell Nagari. That all went out of the window when I spotted the unassuming Mini lurking at the back of the showroom. So we ended up wheeling all the exotica out of the way, grabbing the keys to the Cooper S and began formulating plausible excuses for Editor Guido why we'd chosen one of the cheapest cars in the building.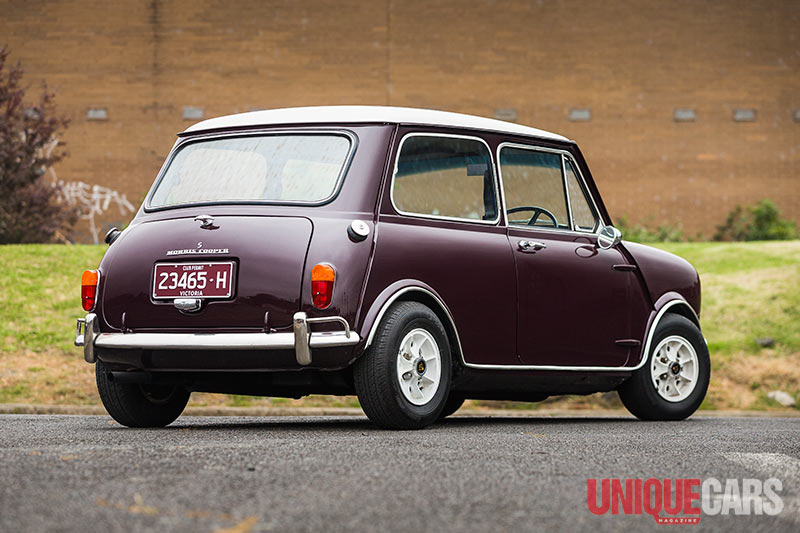 Let's get the price thing out of the way early. This could be the most inexpensive genuine Cooper S in Australia. The median price for a tidy S tends to hover around fifty grand, so $32,000 seems a steal. The key reason is that this isn't a matching numbers car, the engine having been replaced at some point, but the replacement is a genuine Cooper S lump. The paint isn't the best either, but with these considerations factored in, the price is still far more than fair, especially when measured in terms of the smiles this thing will paint on your face.
Driving a car that's approaching half a century old usually means making a few concessions. You have to nurse them along a bit, feel your way into what's most likely to let go first and just let a rose-tinted wave of nostalgia wash over you. Not with a Cooper S. It's one of those cars that's impossible to drive slowly. The throttle pedal is hardwired to the size of your grin and by the time you're in the upper reaches of the rev range, you're hooting like an idiot at the wheel. Tip it into a corner and it's laugh out loud entertaining as the Bunnings wheelbarrow-sized tyres pivot to the point of understeer. The gearshift feels great, the pedals are fantastic for heel and toeing, albeit a tad shifted to the left and the huge, canted wheel takes a bit of getting used to. Issigonis once claimed that in order to be alert you have to be mildly uncomfortable, and you adopt a hunched position, with your shoulder wedged against the door at a slight angle, the firm spar across the top of the seat nerfing you somewhere around the T6 vertebra.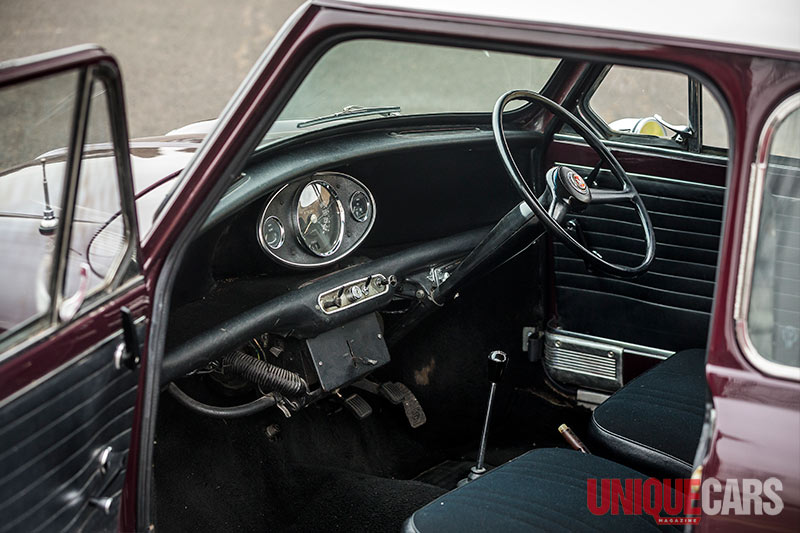 The interior is basic, but at least the Aussie cars got some neat bits like wind-down windows and twin fuel tanks. The huge box for the single heater control looks aftermarket but isn't. The February 1966 test from Wheels magazine even criticises it as a bit old-fashioned. "Too far away if you're wearing seat belts is a tatty grey crackle-finished box with a rudimentary gate carrying a rudimentary sliding lever," explained the unnamed staffer who was clearly taken with the word 'rudimentary'. "This is the heater, and a more cheapjack-looking item could hardly have been designed," he sniffs.
The speedo needle bounces hilariously between 30 and 60km/h seemingly at random, so if you do get pulled by the plod and asked how fast you were going, you can genuinely claim to have little clue. The Cooper S never feels particularly zesty in a straight line, a few ponies possibly having escaped the corral since it was first figured at 10.8 seconds to 60mph, but it's a car you drive by ear and by the seat of your pants, so it always feels as if you're going hell for leather. Then you look at the speedo and realise you're only doing 30-60km/h. The brakes are eye-wideningly feeble and require a kick that Buddy Franklin would be fairly chuffed with to bring you to a halt (no booster on this example), but they're probably the only part of the car I'd modernise.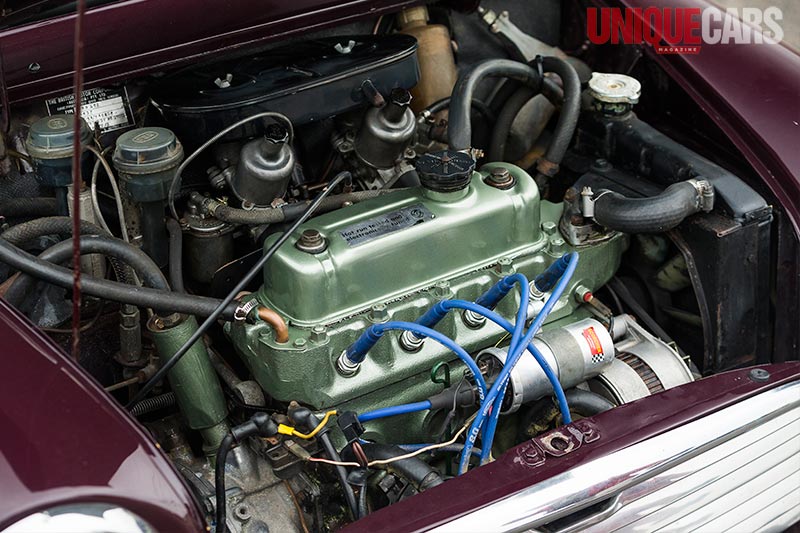 The Cooper S is an absolute thing of joy, fully deserving of its icon status. If you're looking for a way to buy a gilt-edged classic that is both usable and entertaining, you can't do a whole lot better at this price point. Cheapjack it might be, but it pegs the meter for endearing. The bucket list just got a bit shorter.
SPECIFICATIONS
1969 Mini Cooper S
ENGINE 1275cc inline four, 8v
MAX POWER 76bhp @ 5700rpm
MAX TORQUE 107Nm @ 3000rpm
TRANSMISSION 4-speed manual
WEIGHT 698kg
0-100KM/H 11s
TOP SPEED 154km/h
PRICE $32,000
ON SALE Now. Contact www.healeyfactory.com.au for details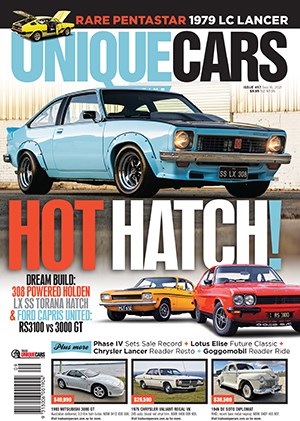 Subscribe to Unique Cars Magazine and save up to 42%
Australia's classic and muscle car bible. With stunning features, advice, market intelligence and hundreds of cars for sale.
Subscribe