Mini Cooper S: World's greatest cars series
---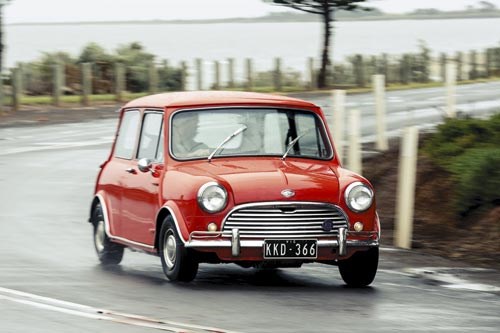 Mini Cooper S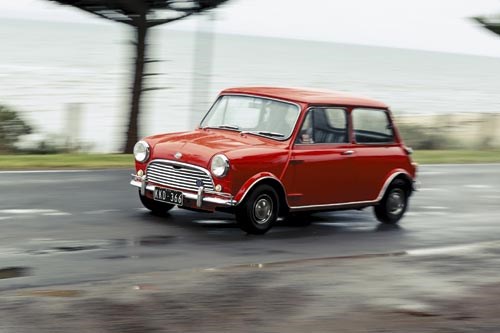 Mini Cooper S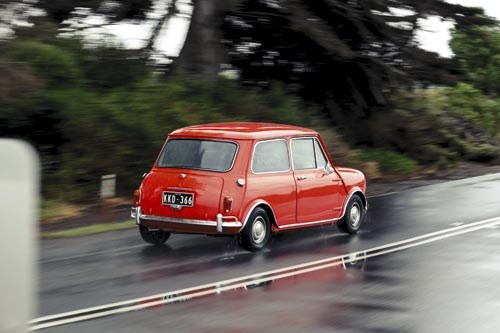 Mini Cooper S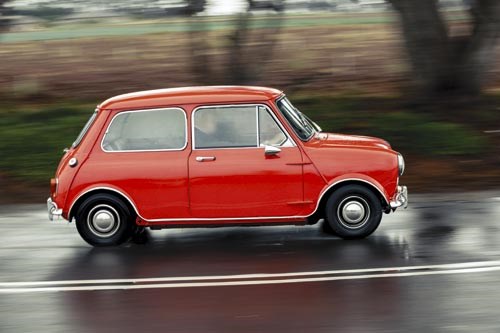 Mini Cooper S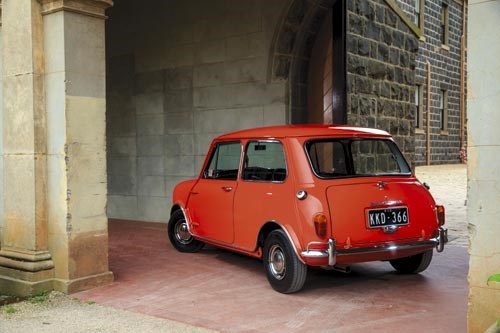 Mini Cooper S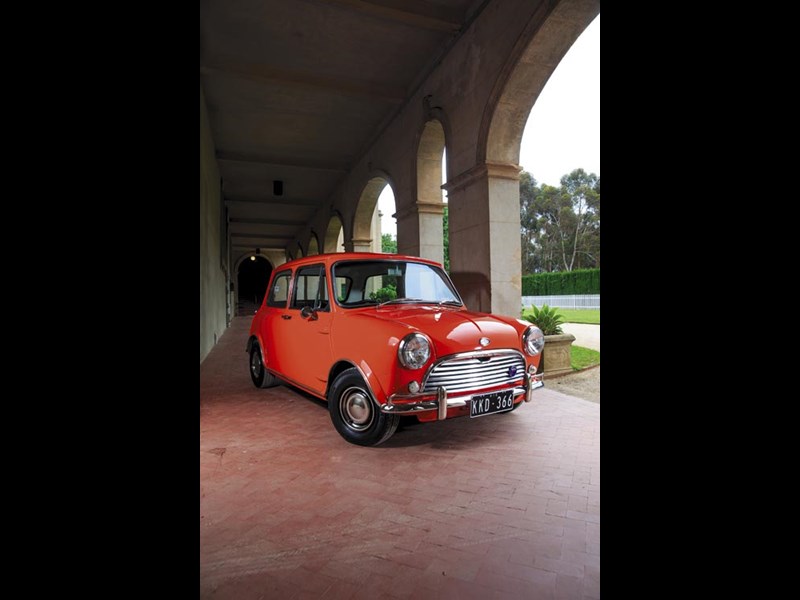 Mini Cooper S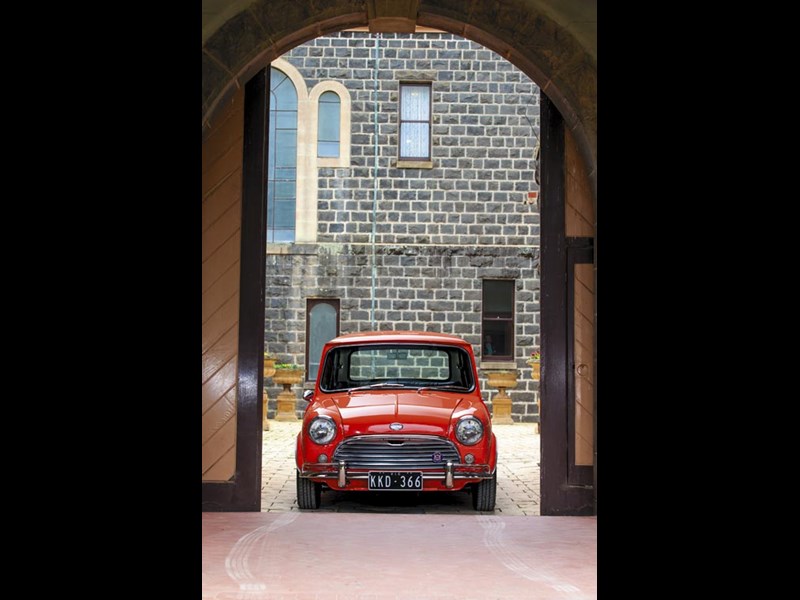 Mini Cooper S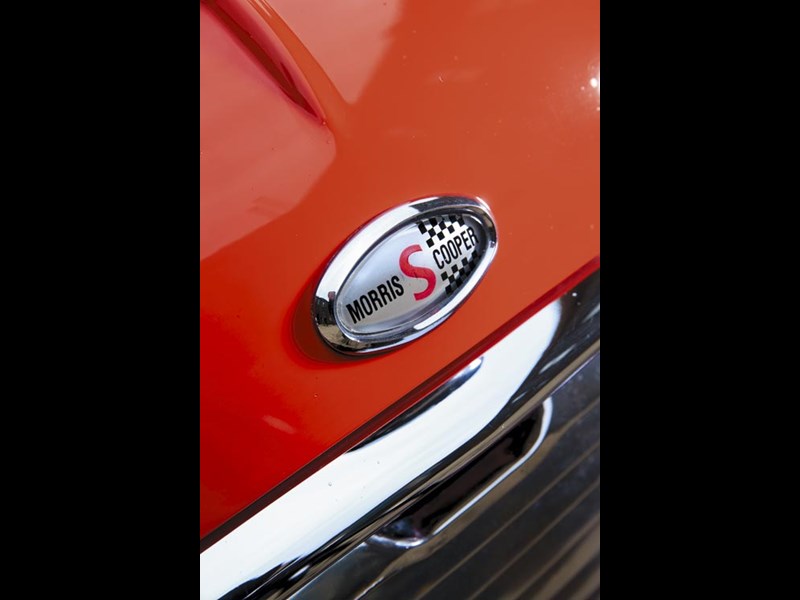 Mini Cooper S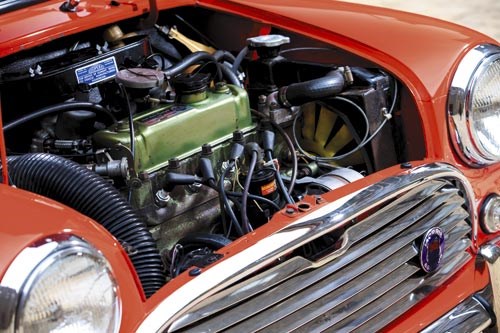 Mini Cooper S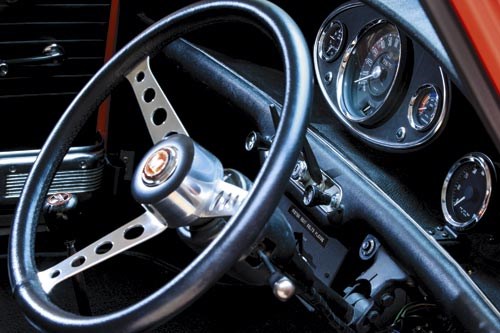 Mini Cooper S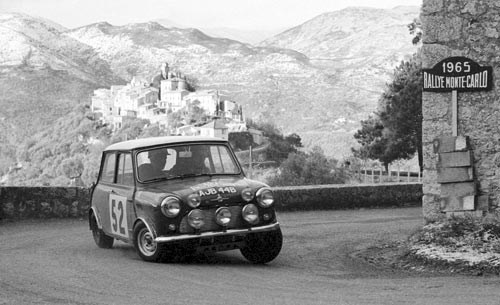 Mini Cooper at the 1965 Monte Carlo Rally

WGC series - two-door category: Mini Cooper S
World's Greatest Cars Two-Door Category:
Mini Cooper S
> Watch the video: Mini Cooper S
GIANT KILLER
Introducing front-wheel drive to the world, the small Mini Cooper S turned racing on its head in the '60s.
WHY IS IT HERE?
Nine of the first 10 places at Bathurst? Incredible? Only the Cooper S has done it, way back in 1966.
The original Mini was spotted in the '60s by Brit race engineer John Cooper who recognised a potential competition car when he saw it. With changes such as disc front brakes and a souped-up, twin-carb engine, the Mini really did take the racing world by storm. But it wasn't just circuit racing, the Mini also won the Monte Carlo Rally three times (although it was controversially stripped of the 1966 one-two-three result by the French organisers).
Technically sophisticated, the basic Mini package brought front-wheel drive to the world, turned conventional packaging theories on their heads and proved that a small car didn't have to be an austere box of dull.
The Cooper S was also fast enough to cut it here and elsewhere as a highway patrol vehicle, yet it was also practical enough that many Aussie families had a Mini (although perhaps not a Cooper) as mum's car.
Really, we could have included just about any variation on the Brick theme, but the Cooper S is just so much fun, it got the nod from our selection panel.
BEHIND THE WHEEL
Some cars you have to almost throw yourself into, others invite the two-turns-with-pike approach. But with the Mini, you almost have to climb down into it like entering a wombat hole. And once you're in, it's weird.
There's an incredible amount of space considering the exterior footprint, but the gauges are a long way away (a popular addition as seen on this car was an extension for the toggle switches) and the upright windscreen is similarly distant. The seat is tiny too, but it's the steering column that really gets your attention. The pedals are too close and that flat tiller seems to have you constantly reaching out for it.
But forget all that, because once the little A-Series engine barks into life and you snick home first gear, the fun is guaranteed. The little Cooper S blasts off smartly with gearing that is super-low and an engine that is proper torquey. The gearbox wail would send you mad over any real distance and the ride on this car's hydrolastics is sharp to say the least.
But the handling is a revelation. The 10-inch tyres scrabble for grip a bit on a wet road, but roundabouts and most corners require no adjustment to your velocity. You just throw the Mini in and it rattles around the bend like a rollercoaster and spits you out the other side. Brilliant.
THE OWNERSHIP EXPERIENCE
Rob Evans' relationship with this little jet-red (the official colour) Cooper S is pretty remarkable. Just out of uni, Rob bought the Mini brand-new and used it in his new job as a text book sales rep. In three years, he and the Cooper covered more than 50,000 miles, most of them trouble-free. The car took him on his honeymoon and he used it in motorkhanas.
But itchy feet got the better of him so he sold the Mini to a school buddy and headed for South America for a year, finally working in London. He eventually returned to Australia and saw out his working years in the same business. In the meantime, Rob bought other Minis, but he always had first refusal on that first car. Retirement a handful of years ago saw him seek out an interest and, talking to his old schoolyard chum, he discovered the jet-red Cooper S was still in the same driveway 37 years later. Only one thing to do, really; buy it back.
Which is what he did and now the car will never leave Rob's care. In his mate's hands, the car had been written off, bought back from the insurer and repaired, so when Rob got hold of it again, it was pretty much as you see it now.
"It's now a Sunday car," says Rob.
"But it's all about involvement. It's fun to drive and it cheers me up just to see it in the garage."
THE RACER'S VIEW: JOHN BOWE
I've never owned a Mini. In fact, I've rarely driven them – the only association I share with the brand is that a past girlfriend had a Cooper, not the S.

I grew up in a family where the only cars we owned were rear-wheel drive. Despite my family's insistence on RWD, there was no denying the impact the front-wheel drive Mini had on the automotive world and the Cooper S on the performance world.
I was gobsmacked by how much I loved this car. It's simple, packaged neatly and the fun factor on country roads was extraordinary. The razor sharp steering makes it easy to see why this car would encourage left foot braking.
The driving position is weird but somehow quite comfy, and it zips along with great enthusiasm and vigor. It's so short in the wheelbase that it almost rotates on a two dollar coin, but the point I want to make in capitals here is that it's FUN!!
It's about half the size of the new generation Minis, but it feels roomy inside.
BMC had a full factory competition department where they raced and rallied the cars around the world. It's no surprise the Cooper S won our great race.
What other car has won the Bathurst endurance race and the Monte Carlo rally? I'm A Mini convert and I want one!
VALUE GUIDE
Mini Cooper S
$30,000-35,000
Summary: 1960s boy-racers who couldn't have a new Cooper are now retired and splashing cash to fulfil the dream. Demand sends values of locally-made cars higher each year.

SPECIFICATIONS
Mini Cooper S
Years of production: 1965-1971
Body: Unitary
Engine: 1275cc 4-cyl
Power: 58kW @ 6200rpm
Torque: 108Nm @ 4500rpm
0-100km/h: 12.9
400m: 19.0
Gearbox: 4-manual
Suspension: Hydrolastic (f/r)
Brakes: Disc/drum
ROBBO'S REAR-VIEW MIRROR...
There has never been, nor will there be in the future, another automotive giant killer to match the Cooper S. In mid-1960s Australian touring car races the David-and-Goliath Cooper S took on, and often beat outright, the V8 Mustangs, twin cam Lotus Cortinas and S4 EH Holdens. Driven by Peter Manton, Brian Foley and John Harvey, the Cooper S forged a place in history as perhaps the winningest race car of all time. The high point came in the 1966 Bathurst 500 – the forerunner to today's Bathurst 1000 – when the incredible Cooper S took the first nine places. This in an era when the race was open to any sedan sold in Australia.
Ironically, the Mini (or 850 as it was officially known in Australia) was conceived as a minimalist economy car. Engineer Alex Issigonis, given total freedom in designing a new baby car for the British Motor Corporation (BMC) bar using an existing engine, created a tiny four-seater with the 848cc engine mounted transversely, gearbox in the sump, and rubber suspension. A packaging miracle – 80 per cent of the Mini's 3.0-metre length was devoted to the occupants – it was also incredibly agile to drive. But early sales were disappointing and it wasn't until Formula One team owner John Cooper realised the Mini's potential as a performance car and developed the Mini Cooper, launched as Swinging London got underway, that sales really took off. Later came the even more potent 1071cc Cooper S and then the 970cc and 1275cc Cooper S, each designed to win sub-1.0 and 1.3-litre class races, by adopting engines used in Formula Junior open-wheelers.
Australia saw small numbers of the 1071cc Cooper S, but the locally assembled 1275 – more than doubling power from the Mini's 25kW (34bhp) to 56kW (75bhp) – was a huge success and continued until 1971.
The Wheels magazine Cooper S road test (February, 1966), "Sooper, Dooper, Cooper", surely written by the great editor Bill Tuckey, perfectly sums up the four-wheeled shoebox's appeal, "…a high-speed manoeuvrability that makes the mind boggle. This is the car's biggest feature – its ability to twitch and dodge and swerve and skip and change line and flick from one attitude to another at any speed right up to the maximum.
"The velocities are so much greater (than the standard Mini) at any given point that any manoeuvre tends to produce an exaggerated effect. The switch to oversteer on a shut throttle is more like a snap change rather than slower bogging slide which a Mini produces.
"The buyer of a 1275 Cooper buys it for sheer exhilarating performance, not for comfort. He will probably race it occasionally, or at least run it in trials, and each time he will be a formidable contender. Very rarely do you come across so much performance wrapped up in one small package."
In the '60s, the S's 17.6sec standing quarter-mile (400-metre) time was significantly quicker than a 225 cubic inch Valiant and a 179 Holden. The secret, of course, was the 660kg weight. It wasn't until the arrival of the Falcon GT that the Cooper S faced a serious rival as Australia's fastest point-to-point car.
Even in 2013, the magic is still there: the ultra-quick steering, the instant responses, the obvious lightness, the engine, exhaust and road noise and the famous 'sit-up-and-beg' driving position over a bus-like angled steering wheel. By modern standards the gearing is so low – top gear gives just 25.9 km/h per 1000rpm – I kept searching for two higher ratios. The ride, smoother and less bouncy than I remember, isn't helped by seats that are just as uncomfortable as they were in 1966.
Yet this is a truly special car, the forerunner of generations of hot hatches that follow the same formula.


*****

More reviews:
> Watch the video: Mini Cooper S
> Classic: Mini Cooper 50 years on
> Reader resto: 1970 Mini Cooper S

Search used:
Unique Cars magazine Value Guides
Sell your car for free right here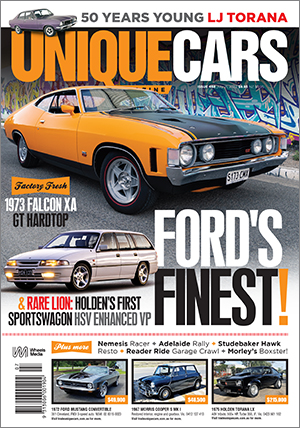 SUBSCRIBE TO UNIQUE CARS MAGAZINE
Get your monthly fix of news, reviews and stories on the greatest cars and minds in the automotive world.
Subscribe