1969 Mini Cooper S: UK Classics Pt.2
---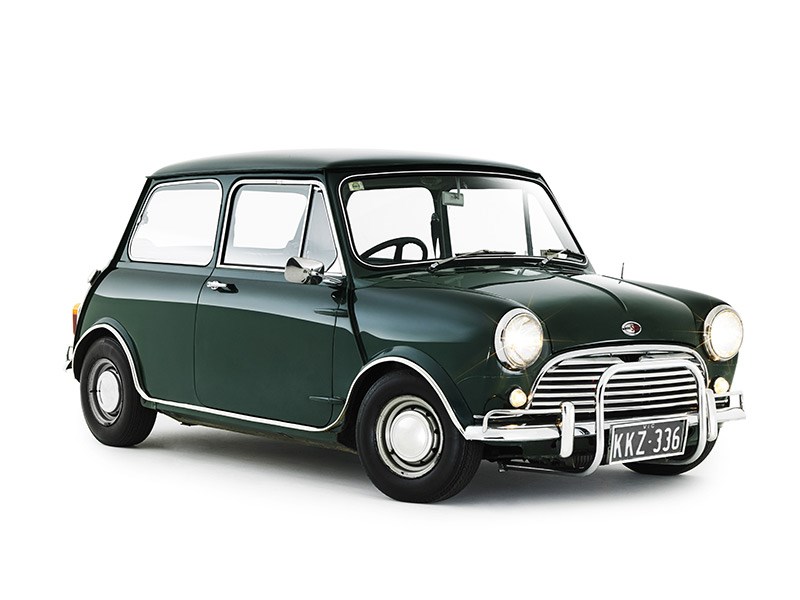 UK Classics: 1969 Mini Cooper S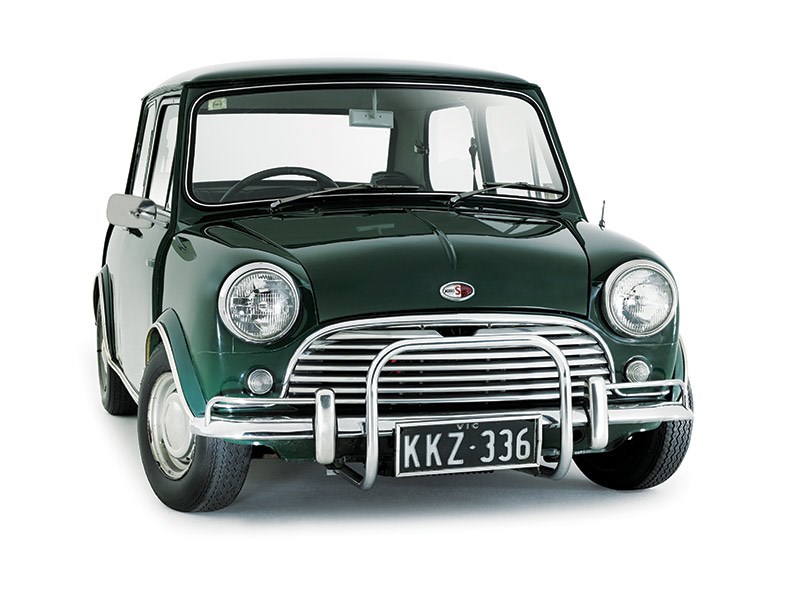 1969 Mini Cooper S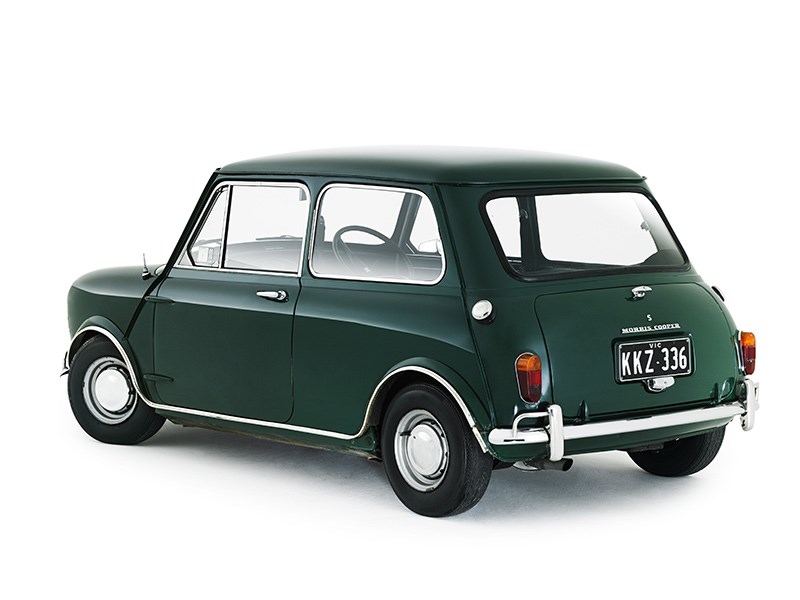 1969 Mini Cooper S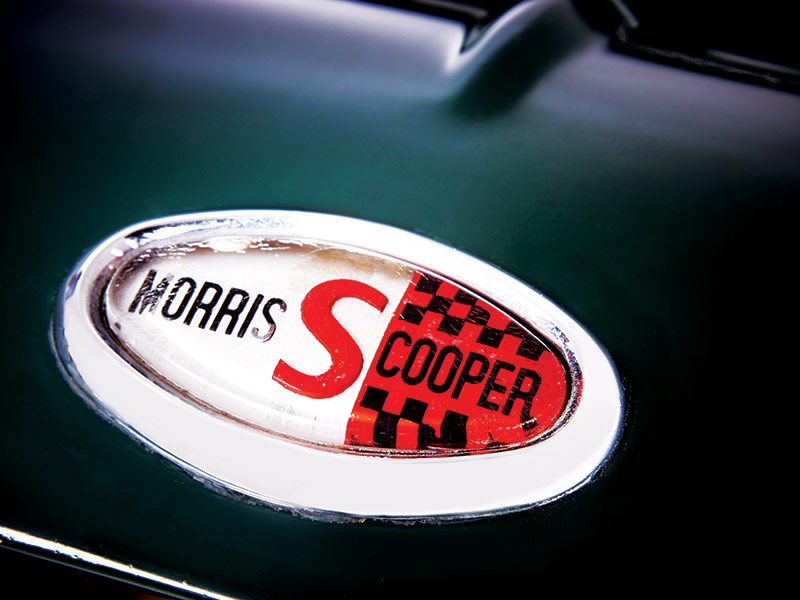 1969 Mini Cooper S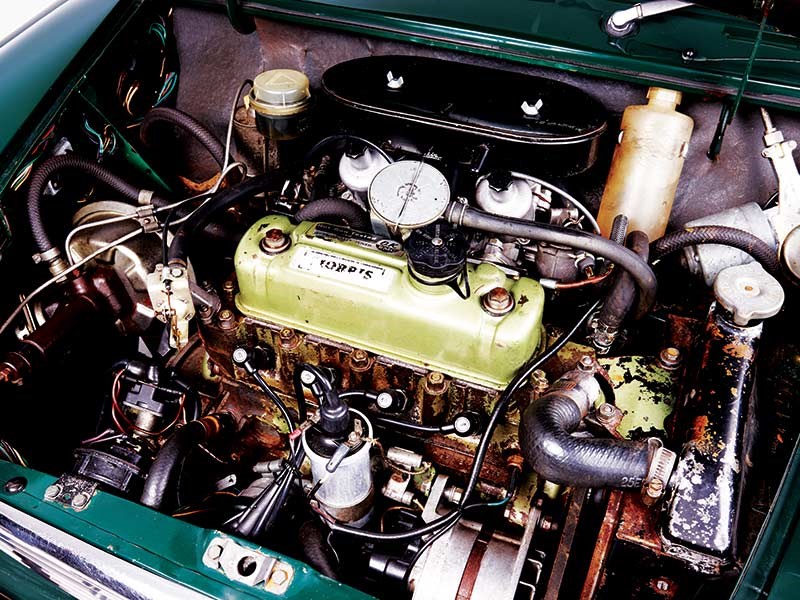 1969 Mini Cooper S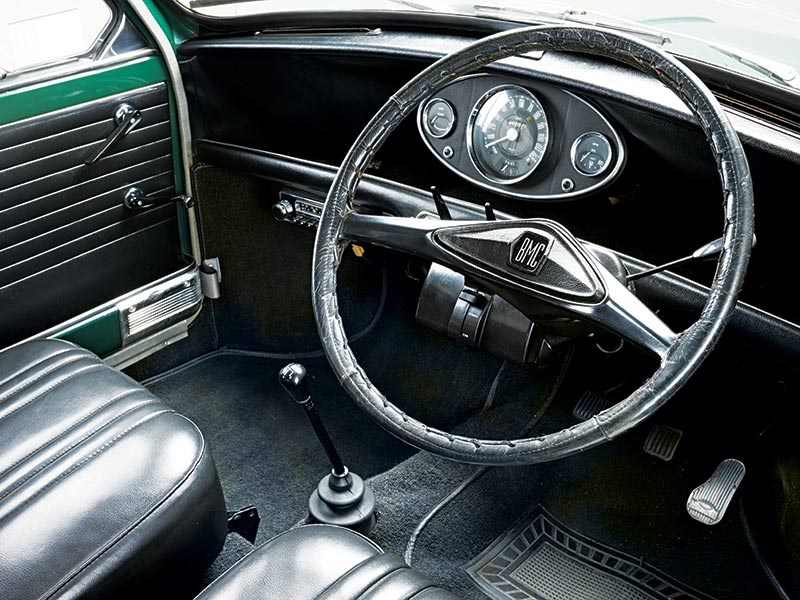 1969 Mini Cooper S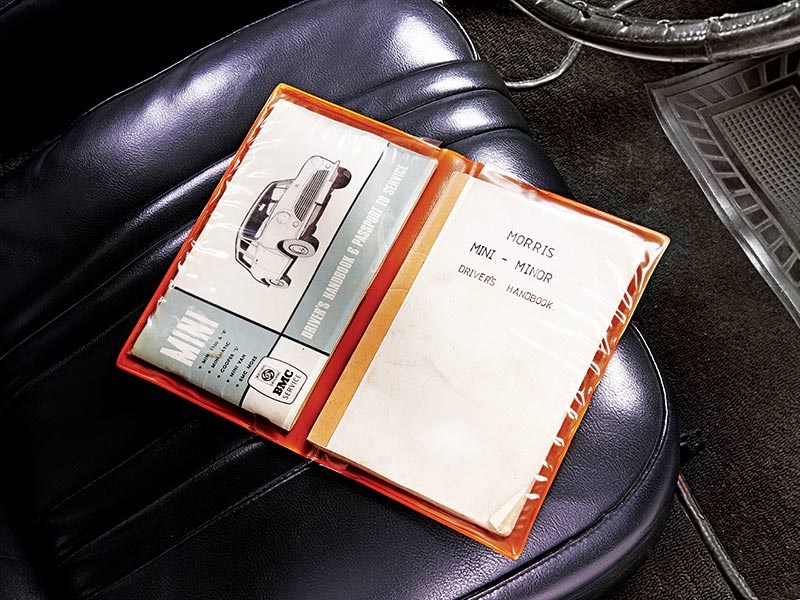 1969 Mini Cooper S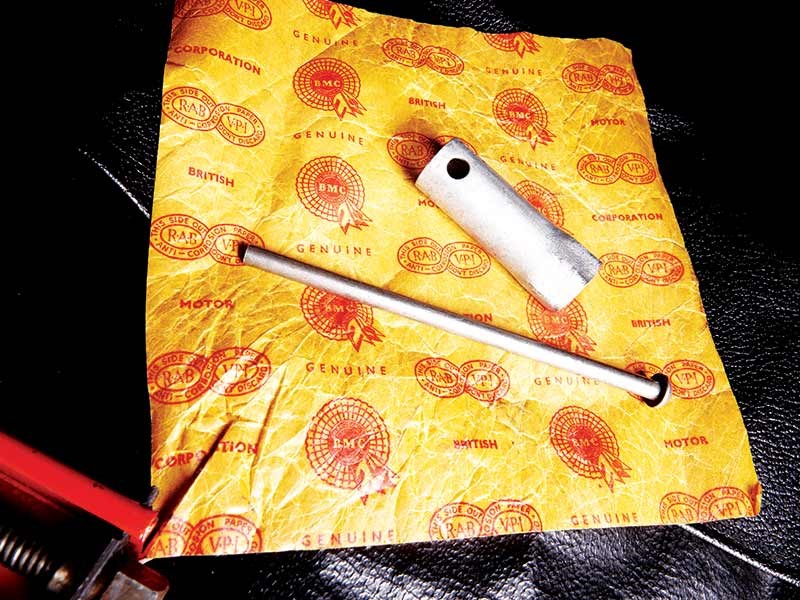 1969 Mini Cooper S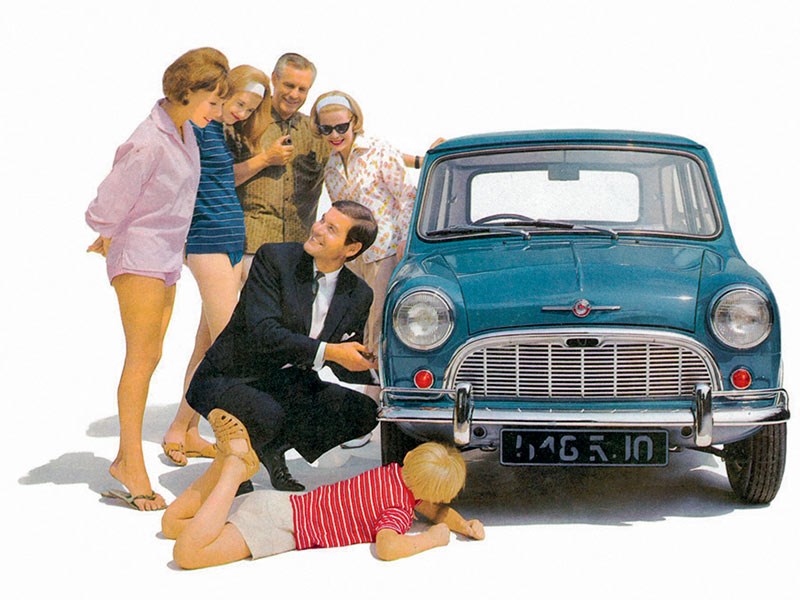 1969 Mini Cooper S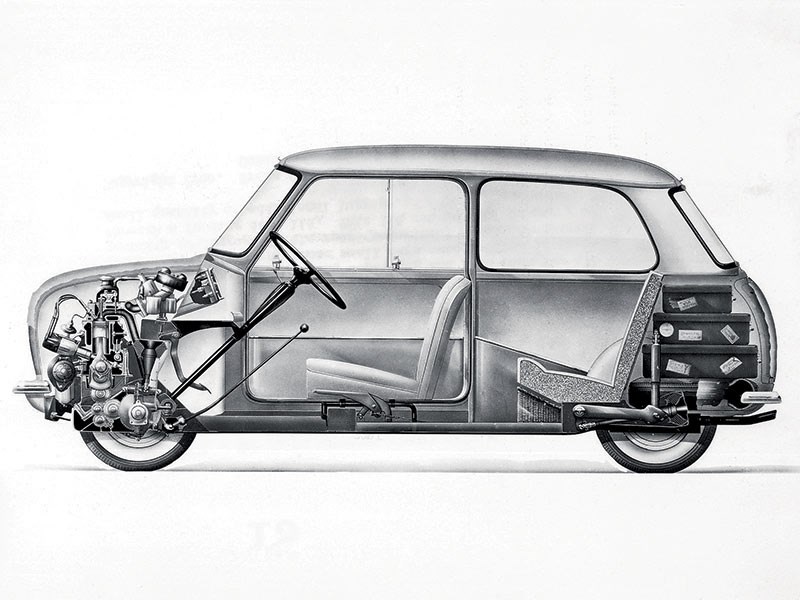 1969 Mini Cooper S

In part 2 of our two Euro classics, we look at the giant-killing Mini Cooper S...
UK Classics:
Mini Cooper S and Jaguar E-Type
- Read part 1: Mini Cooper and Jaguar E-Type overview
Part 2: 1969 Mini Cooper S
The Mini's timing was impeccable; Great Britain was in a fearful state after the war, with rationing still in place and take-it-for-granted stuff like petrol in huge demand and limited supply. As things began to improve, a new optimism crept into everyday British life and the Mini was an absolute metaphor for that whole process.
Of course, a duff car wouldn't have pulled that off, but the Issigonis design was brilliant. Front drive had been around before, but it wasn't until the Mini that a 10ft-long car could be so roomy. The trick was to have the gearbox in the engine's sump and turn the whole lot sideways. Sounds simple now (and it has become the blueprint for small and mid-sized cars the world over), but back in 1959 this was visionary stuff.
Today, even the best standard Mini is a bit limited in performance, but when racing legend John Cooper got hold of a Mini and saw in it a giant-killing race car, all bets were off. Now think about that: Issigonis, the bloke who invented the modern small-car layout builds a car that is developed further by Cooper, the bloke who pioneered the mid-engined race car. How could the end result have missed?
Mini Coopers went on to win everything and a bit more, including the Monte Carlo rally, touring car races around the world and, let's not forget, the 1966 Bathurst 500, in which Cooper Ss took nine of the first ten places. Outright. Drop by an historic touring car meeting anywhere in the world and chances are there'll be Coopers snapping at the crotches of Mustangs, Mk 2 Jags and Cortinas.
THESE DAYS
Like any thoroughbreds, both the Mini Cooper S and the E-Type Jaguar have prevailed and these days offer up two of the best Euro-collectibles anybody could wish for. Both are truly great to drive and own, but for disparate reasons.
Anybody who raves about their latest hot hatch's slot-car handling should really borrow a Cooper S and go for a quick spin. With no power assistance for the steering and what feels like about an inch of suspension travel, the original Cooper is the slot car against which all others must be judged. Okay, the relative modest straight-line performance comes into it a little, but drive a Cooper S into a smooth roundabout at the same speed as pretty much any current hot hatch and the Mini will probably be first out the other side. And the driver of the Cooper will be grinning harder. Promise.
The rest of the story is noisy and uncomfortable – the seats are thin and the driving position is seriously on drugs, with an almost flat steering wheel (which also happens to be offset), and teensy weensy pedals poke out from under the dashboard at odd angles. Early cars had sliding side windows and bootspace was seriously limited, especially in the Cooper with its twin fuel tanks and separate filler necks.
MAINTENANCE
Talk to those who know and they'll tell you the most irksome part of Mini maintenance is keeping the drum brakes in good order. The Cooper S gets around this to some extent by featuring servo-assisted front discs, with the bonus that it actually stops when required. Engine-wise, there's not too much to hassle the home mechanic, although keeping the twin SU carbs both tuned and in sync with each other can occupy much of a weekend.
As with all cars of this era, rust is a serious problem and should be the deciding factor in any purchasing decision. A bodyshell that is too far gone will simply be uneconomical to repair and you would be better off finding another car that isn't so badly affected. You could re-body the thing, but that would destroy the car's authenticity as a true Cooper S and raises the question of why you're spending so much money on so little car in the first place.
You should be wary of cars with nice, shiny new paint that could be hiding all sorts of corrosion horrors under the surface. Rust hot-spots to check on a Mini include the roof gutters, bottoms of doors, around the front and rear screens, wheelarch lips, sills and the exposed seam that runs diagonally down from the base of the windscreen to the front wheelarch. Don't forget to have a poke around the floorpans and the bottom of the boot, particularly where the battery sits and where the front seats mount to the floorpan. Fortunately, many replacement panels are available for these major areas, but having them installed can still empty your wallet.
Mechanically, there's less to worry about. Even a completely stuffed Mini engine can be overhauled for sensible money. The warning signs are a smoky exhaust or bearing rumble from the three-bearing bottom end. Rough running is often caused by worn carbs, but the world is full of SU experts who can put this stuff right.
Replacement brakes and suspension are also readily available, although the work can be fiddly. Getting a Mini onto a hoist is the way to go, simply because there's so little space under it otherwise.
While it's pretty hard to fake a Jaguar E-Type, it's easy to take a standard Mini and turn it into a Cooper S clone. It's been a reasonably common practice over the years, so you really need to know that the car you're paying Cooper S money for is the real deal. A genuine Mk 1 Cooper S should have a body number prefix that starts with YKG2S2, while a Mk 2 S should have a YG2S4 prefix. Even then it's not that simple, and many a Morris 850 bodyshell has had Cooper S tags applied. The best bet is to contact your local Mini club as they often have experts who can look at a car and confirm its provenance via a range of details that make a Cooper S a Cooper S.
MINI 1965-71 MODELS
The Mini brought a new descriptor to the English language in the 1960s, and Cooper-enhanced versions radically changed our perceptions of 'the performance car'.

Final versions sold in 1971 for just $2420 and values during the ensuing 20 years didn't move much at all. The blame for that was insurance companies with long memories that were still charging up to a quarter of the car's value in premiums.
By the 1990s, 1275cc Coopers were being sought by middle-aged men who as teens had lacked the means to buy or insure one. With the mortgage under control and kids out the door, lots of punters were keen put a Mini where the people-mover had been.
Local Cooper S assembly began in 1965 and our cars included civilised wind-up windows (where Brit versions kept their sliding windows).
From 1969, local Cooper Ss acquired wheelarch extensions, which sparked rivalry between owners of 1965-68 cars and the 'flared' Mark 2s, a battle that now seems to have been resolved in favour of the later version. However, it is still difficult to find a good, genuine S of any age at less than $20,000.
'Genuine' is significant because it doesn't only relate to cars having their original body shells. The 1275cc engine came in several forms and a Cooper S should retain the correct block and transmission.
OUR FEATURE CAR: LEN NATIONS' 1969 MINI COOPER S
Here's proof that a car you were barely even aware of can worm its way into your heart. About 30 years ago, Len Nations was working in a tractor business in Melbourne's outer east.
The business had just been sold and when the new owner came to finalise negotiations, he turned up in this Cooper S. When the guy mentioned the Mini was for sale, something took hold of Len and he asked for it to be thrown into deal. Done, said the bloke.
"I wasn't even into Minis back then," Len admits, "so I put it in my mother's shed and forgot about it for 10 years. Then I decided I'd drag it out and do something with it. By then the clutch had frozen, the brakes had frozen… it was a bit of a mess. But after about five years of just fiddling here and there, I had it back on the road."
Amazingly, even though it looks like it's had a full nut-and-bolt rebuild, it's never been restored.
"It's only been cleaned and polished… never restored. The paint is original ... it still even has the original packaging on the BMC tool kit."
Considering he knew nothing about Minis previously, what does Len think of the breed now?
"Oh, I love them. I had six of the things until recently, although I'm down to four now."
One of those four is a race car that Len built after racing open-wheelers for many years. After seeing Minis hounding the bigger cars at a historic meeting, he's now a regular at Philip Island and Winton.
"They're just so much fun to drive. You go into turn one at Philip Island with about 7500 or 8000rpm showing, you hold your breath and don't touch the brakes and you come out the other side. Your heart's left behind, though…"
SPECIFICATIONS
1969 MINI Cooper S
Engine: 1275cc 4-cyl, ohc, 8v
Power: 58W @ 6200rpm
Torque: 108Nm @ 4500rpm
Weight: 670kg
Gearbox: 4-speed manual
Brakes: disc (f), drum (r)
Top Speed: 160km/h (est)
Value: $23,000
- Read part 3: Jaguar E-Type here
*****
Search used: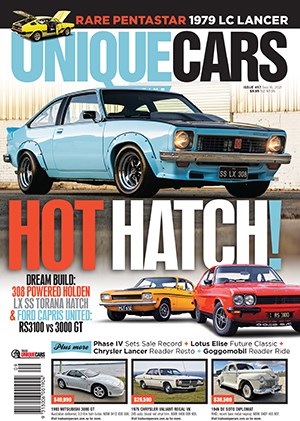 Subscribe to Unique Cars Magazine and save up to 42%
Australia's classic and muscle car bible. With stunning features, advice, market intelligence and hundreds of cars for sale.
Subscribe