Gallery: Minis in the Gong 2016
---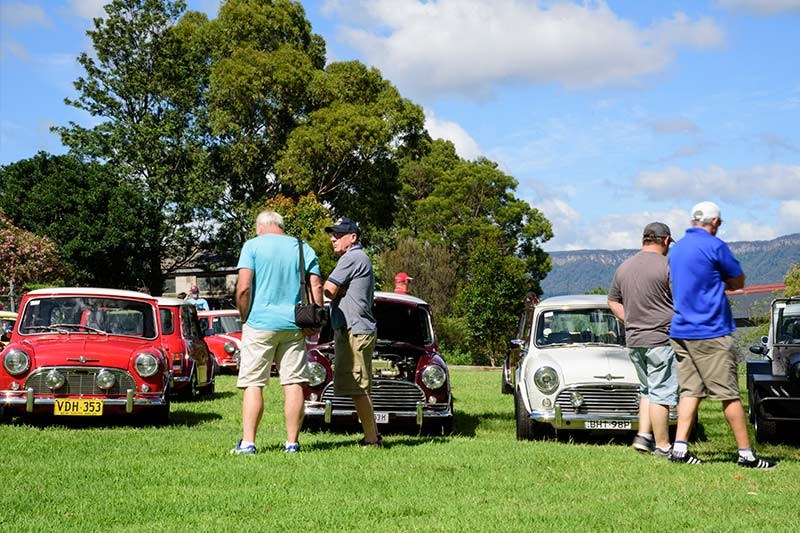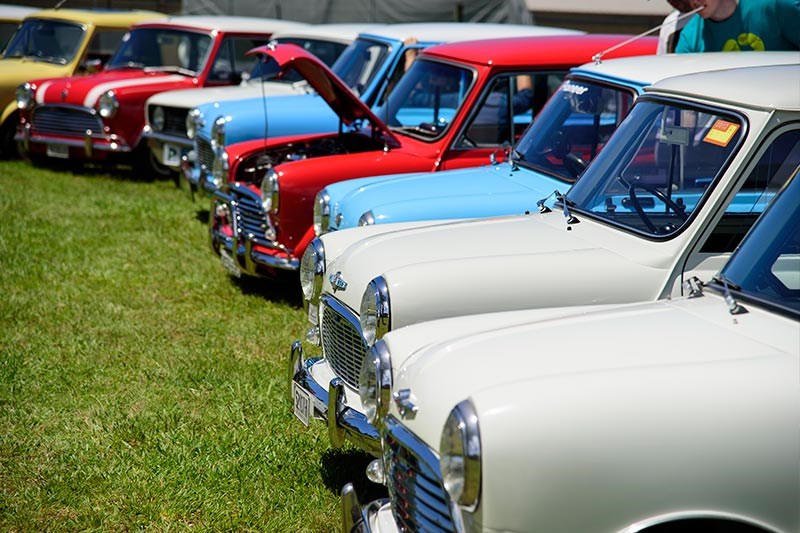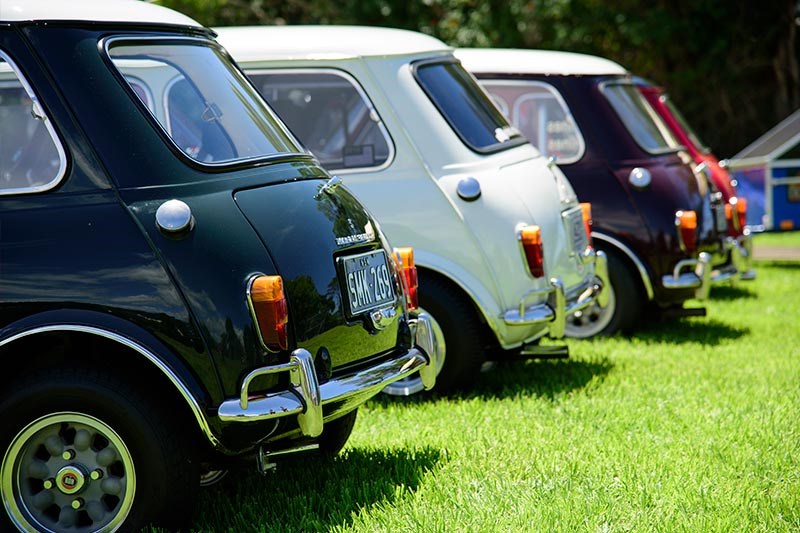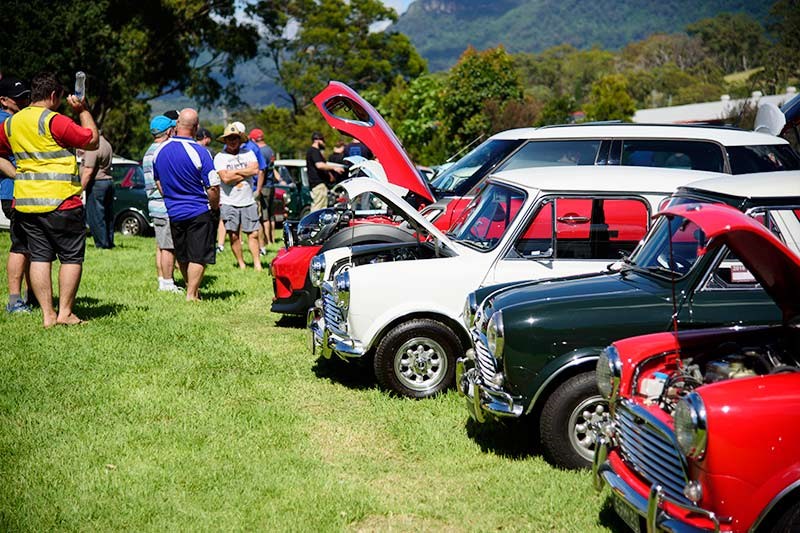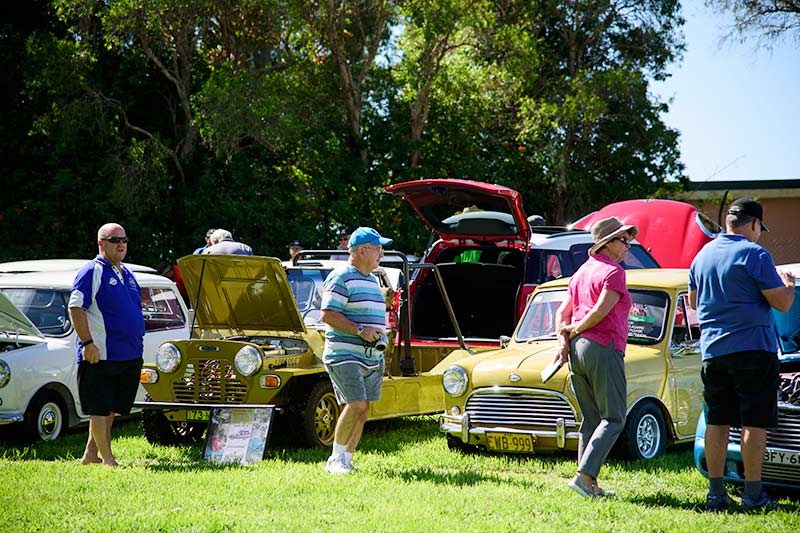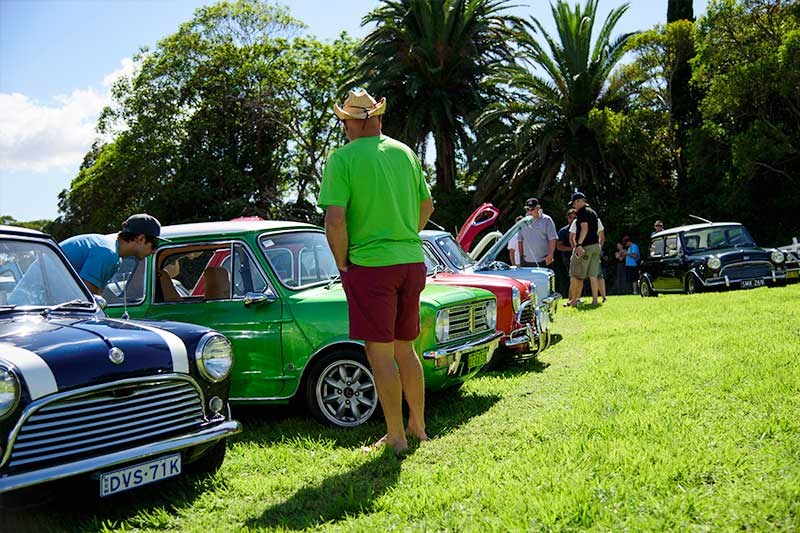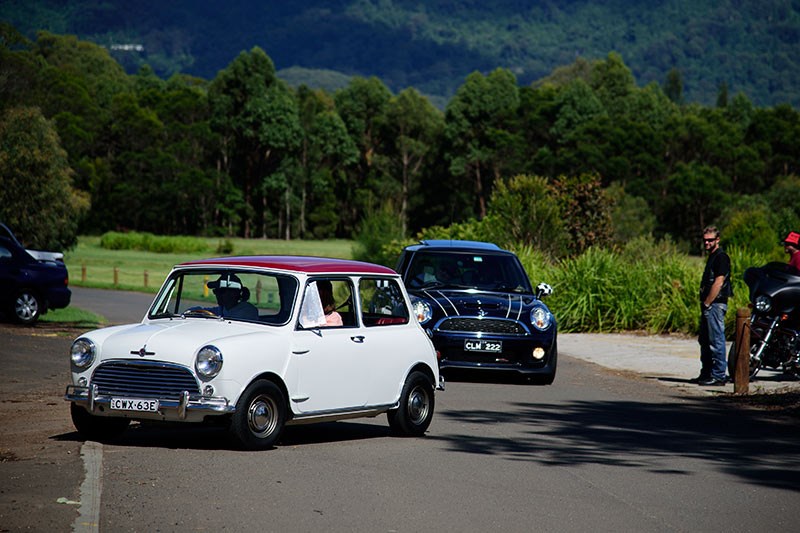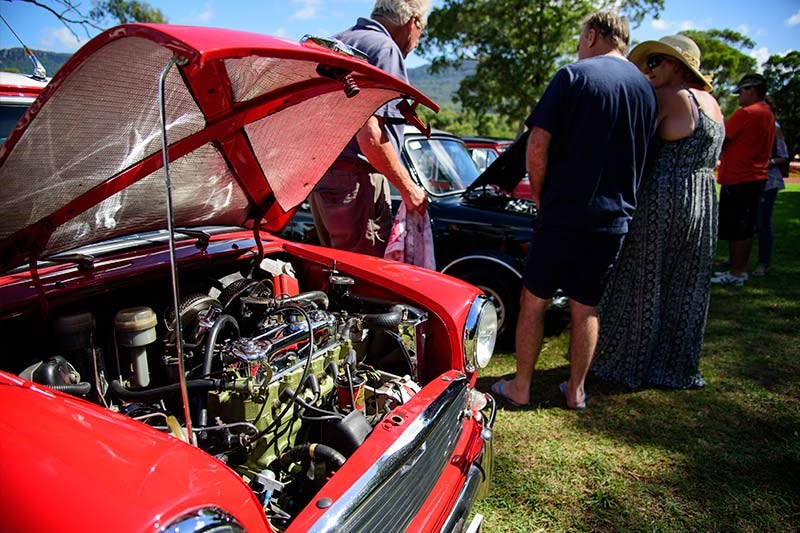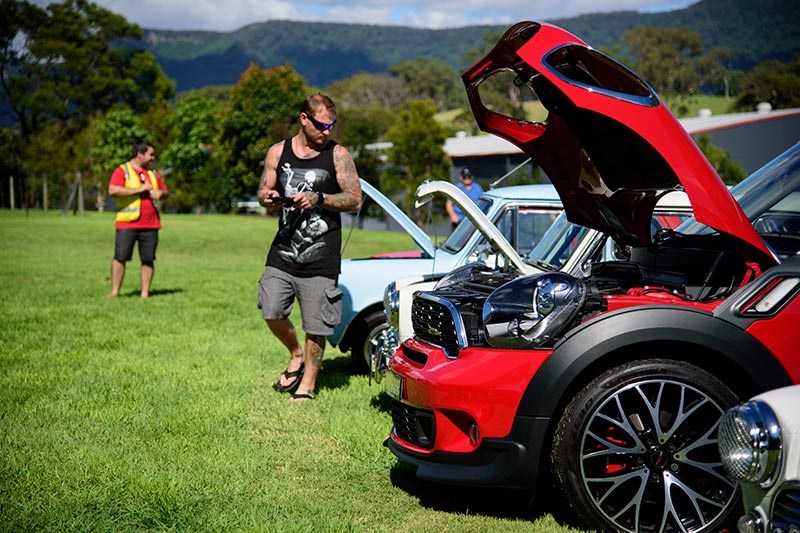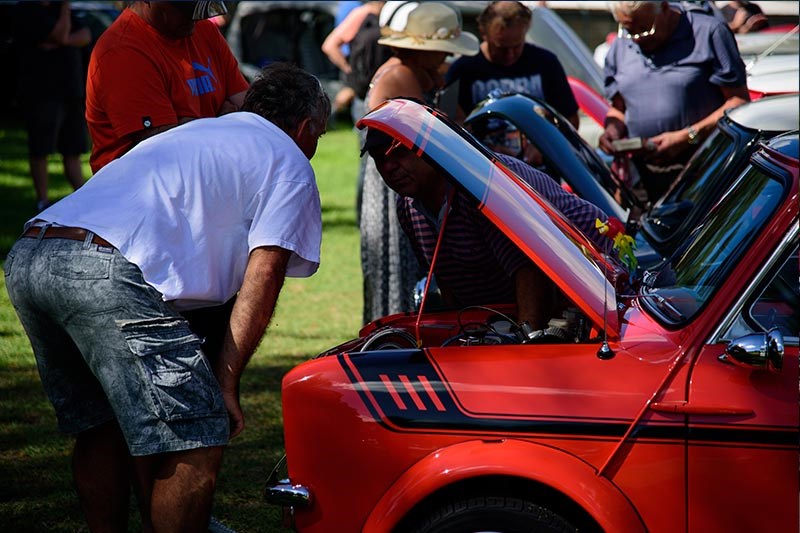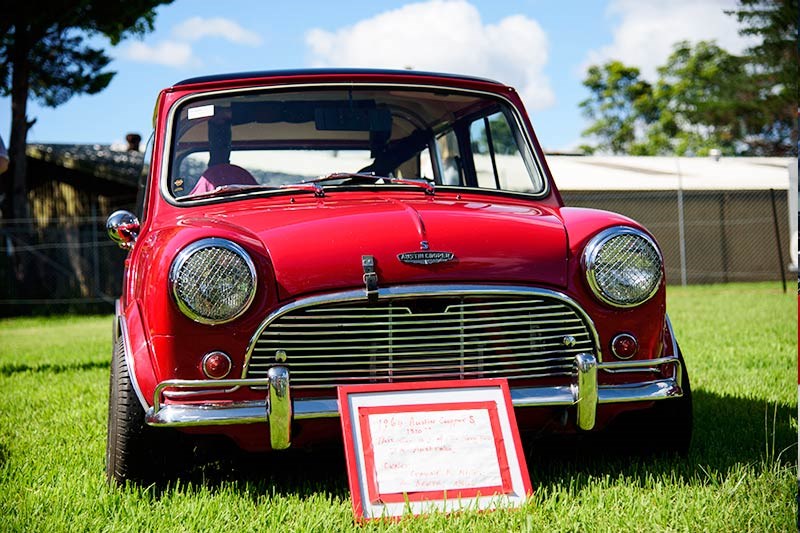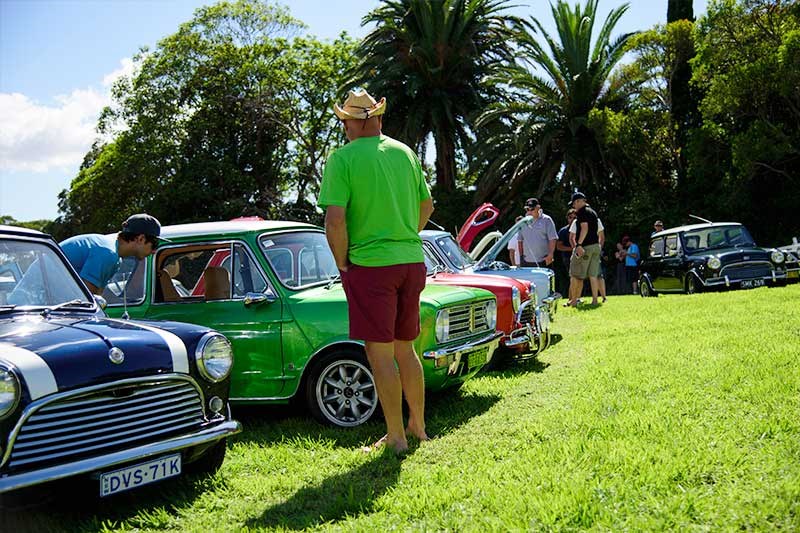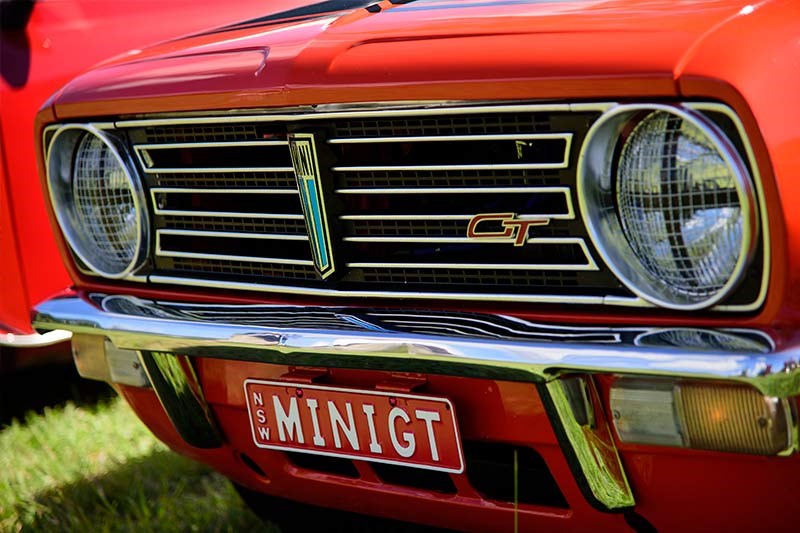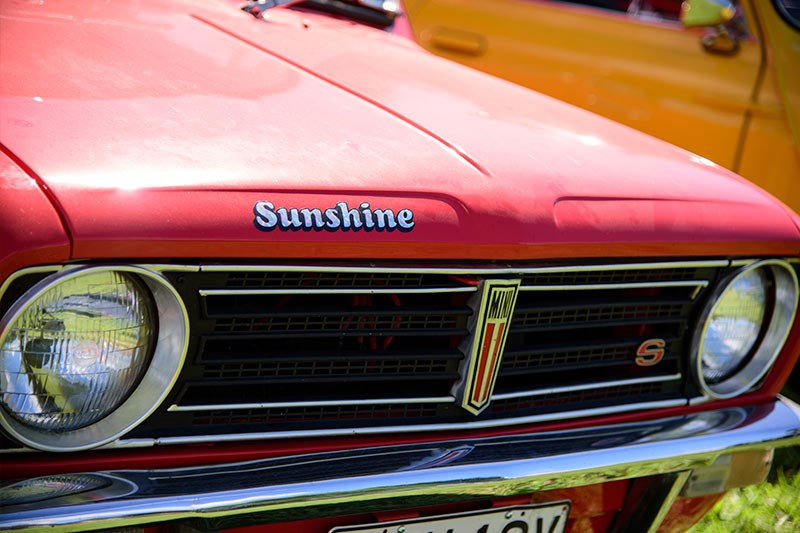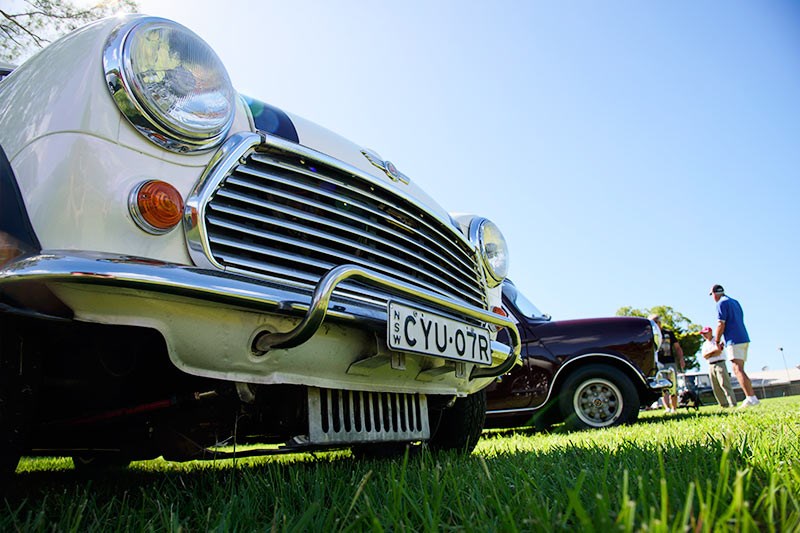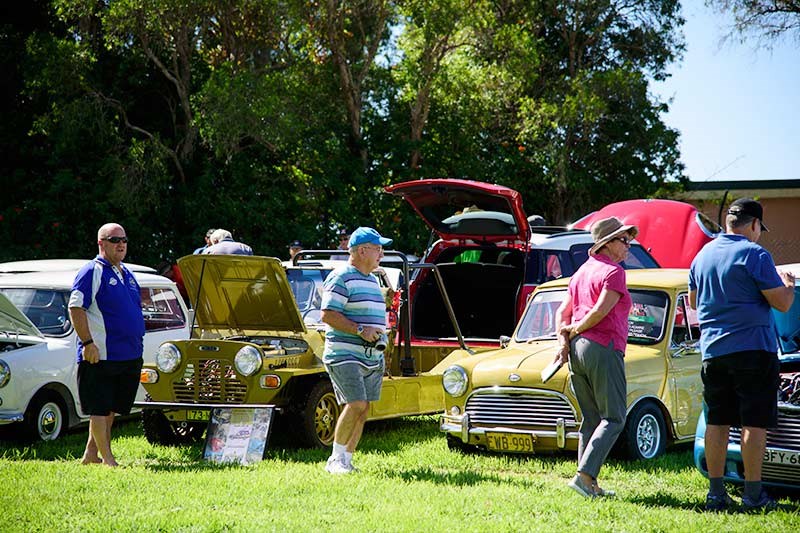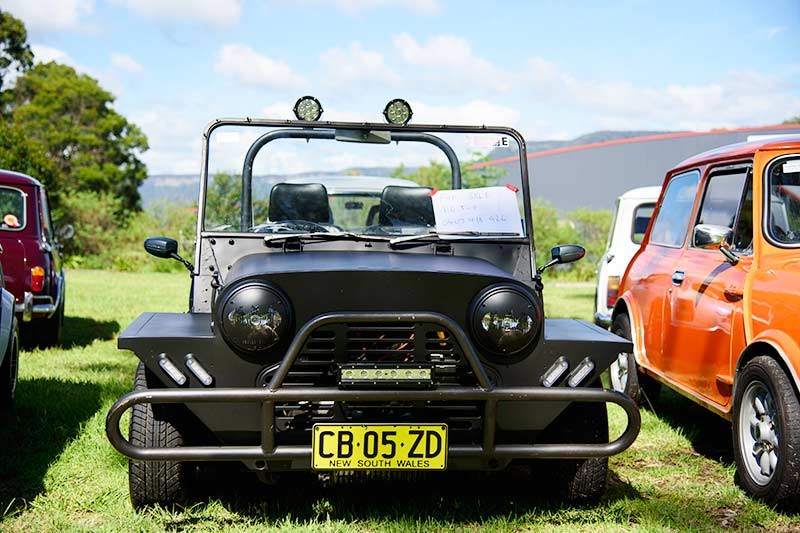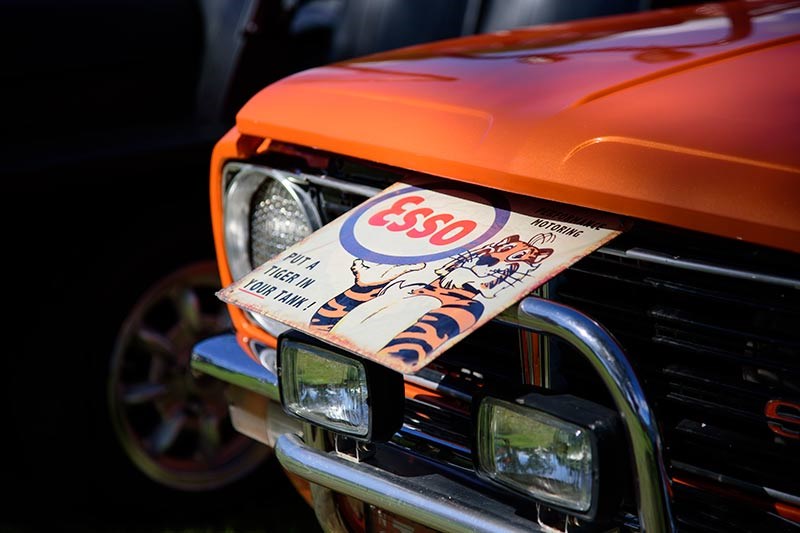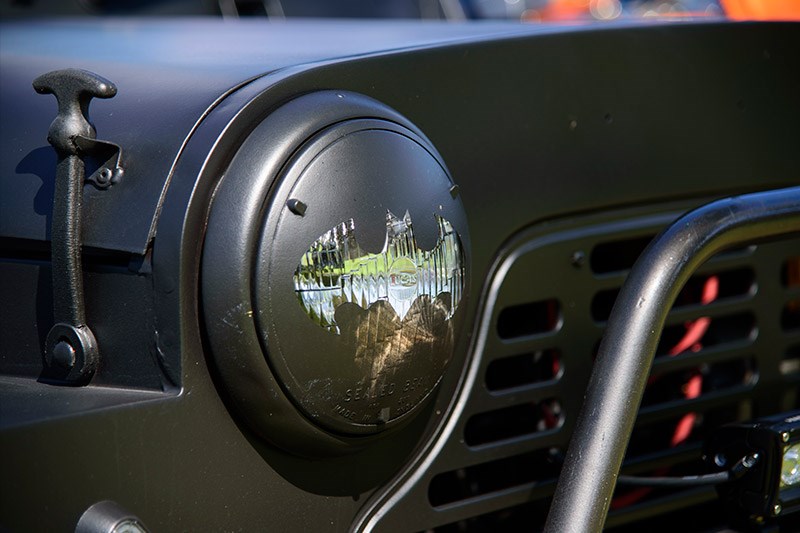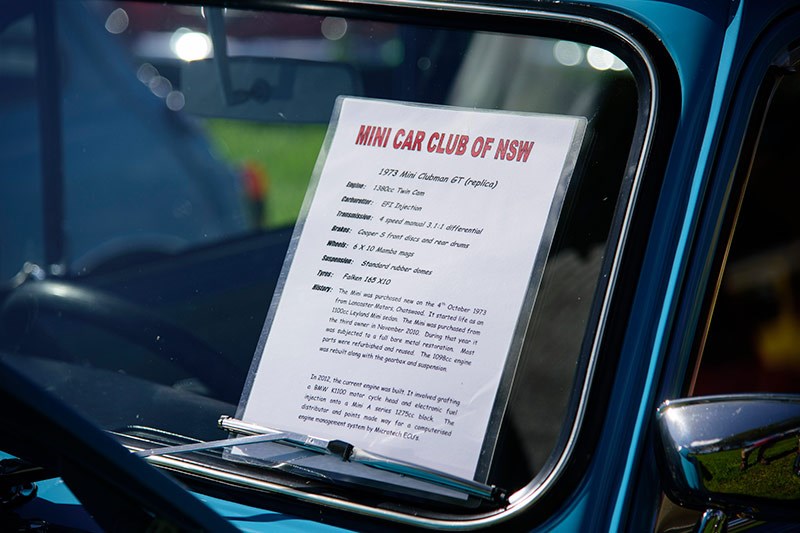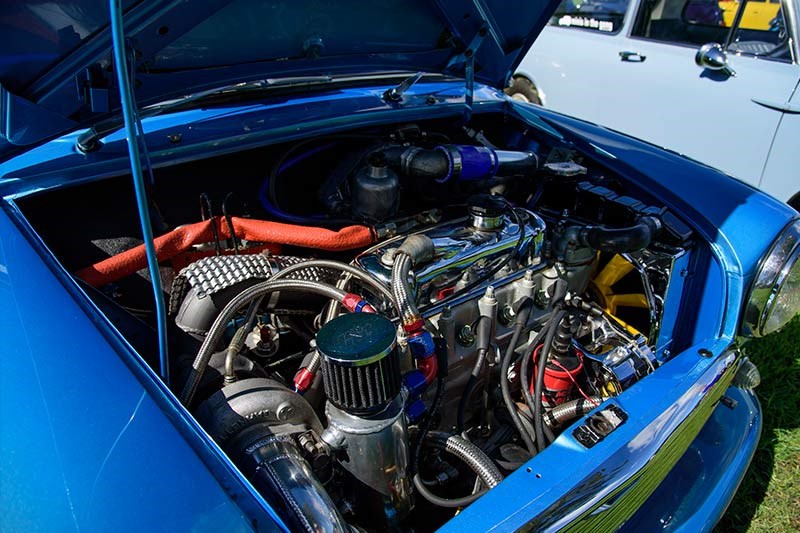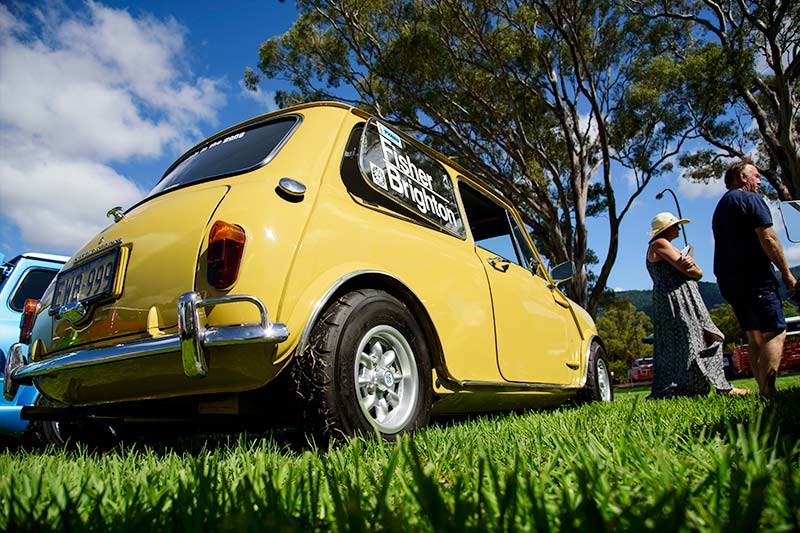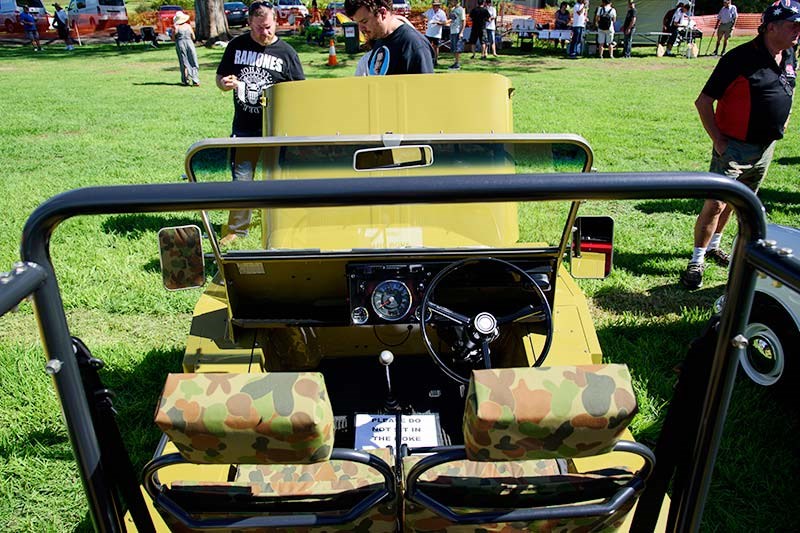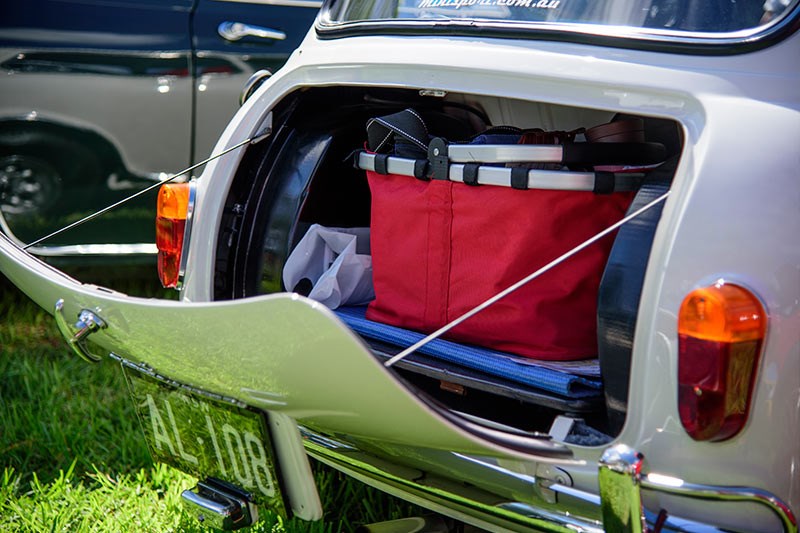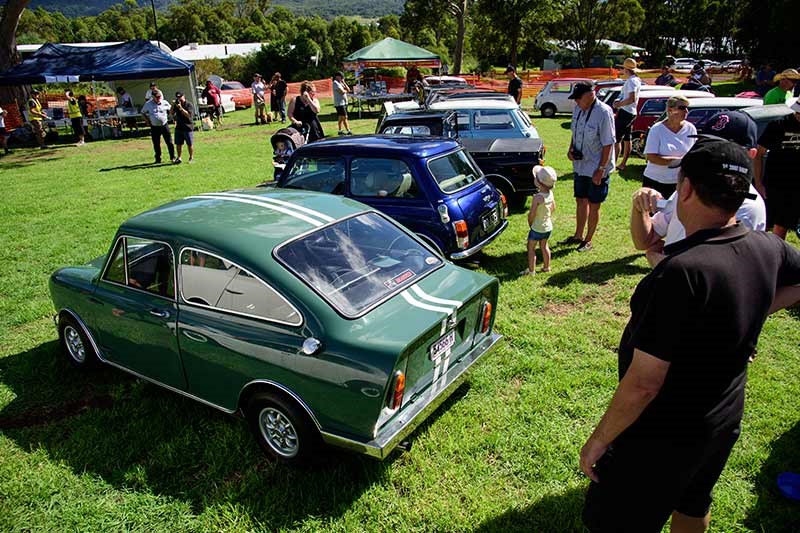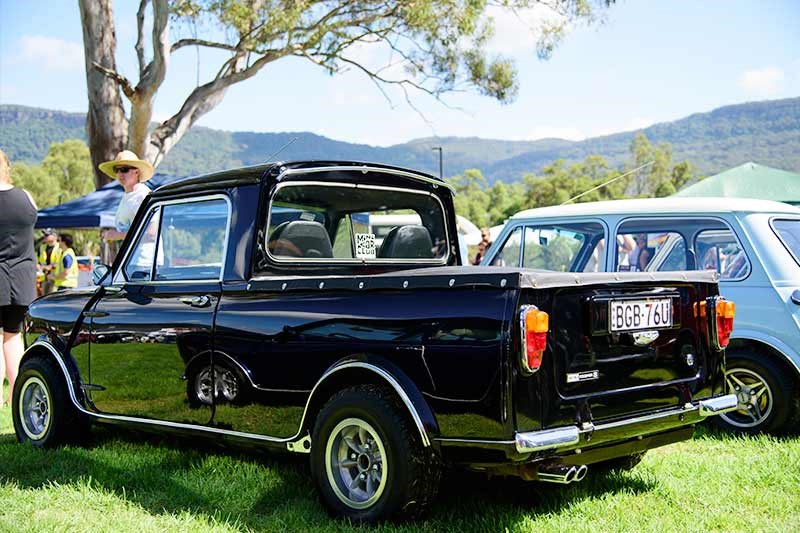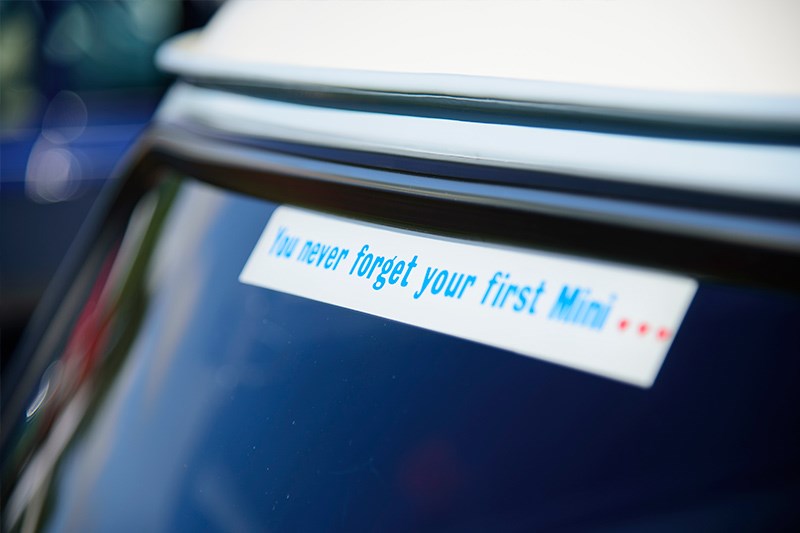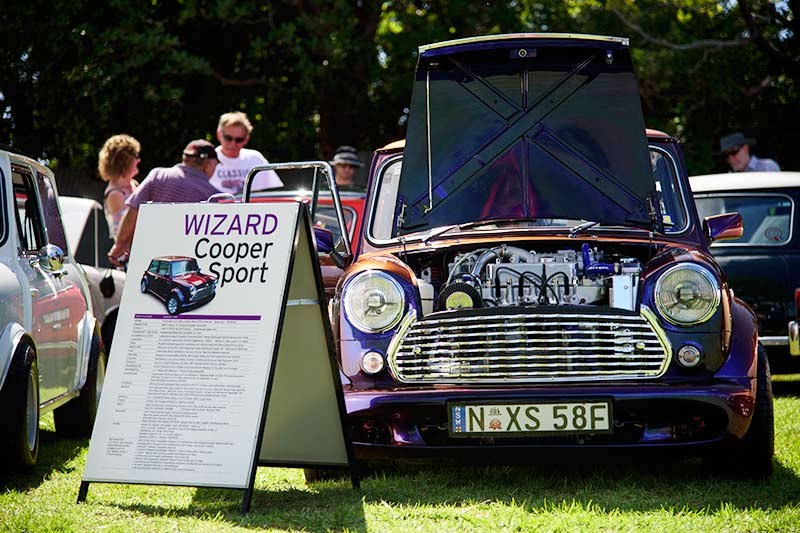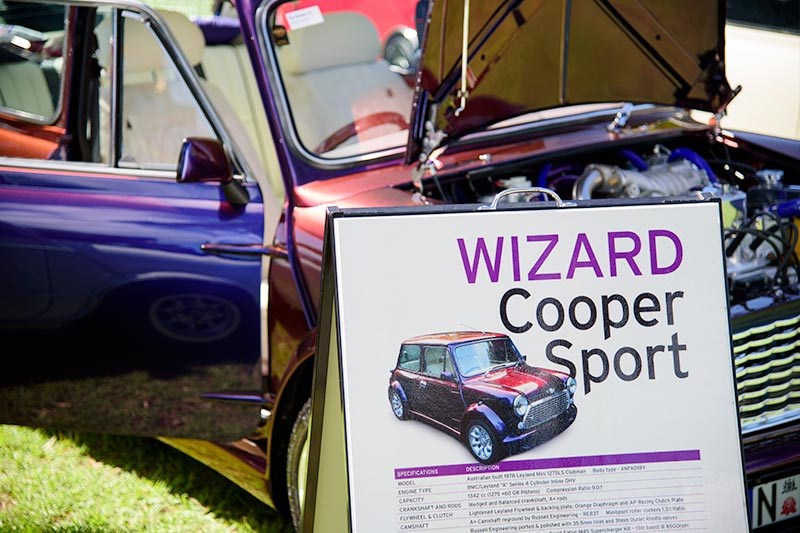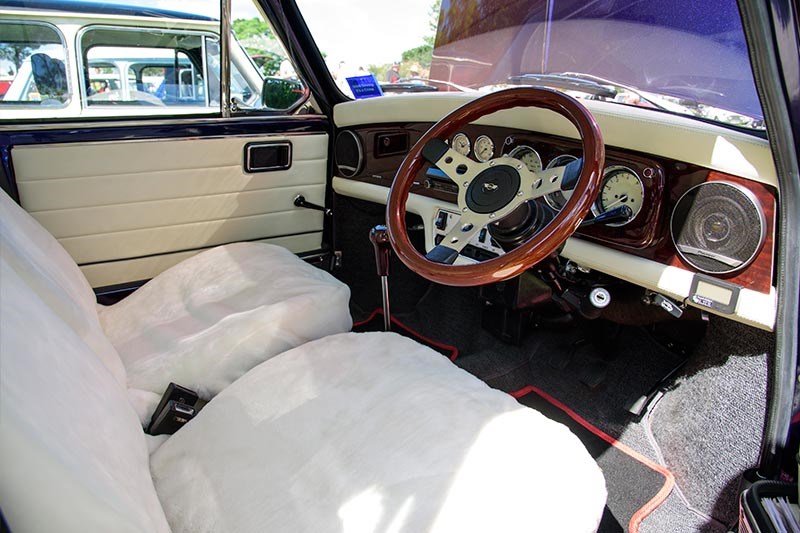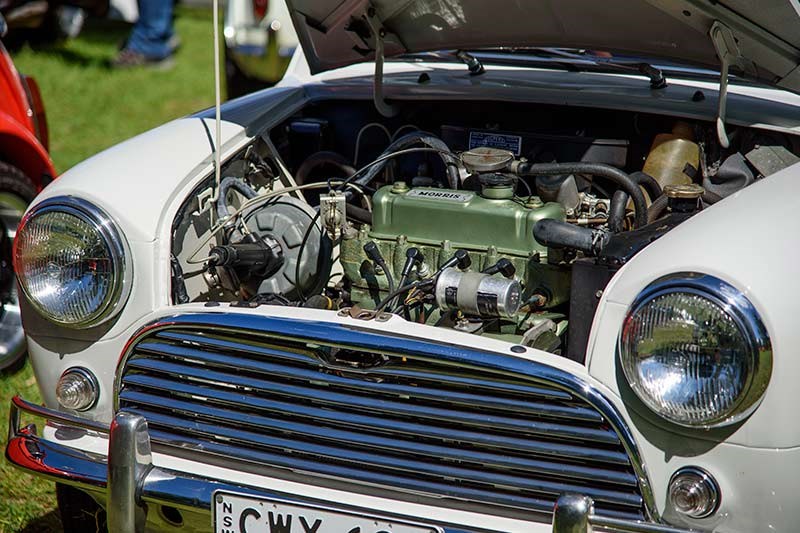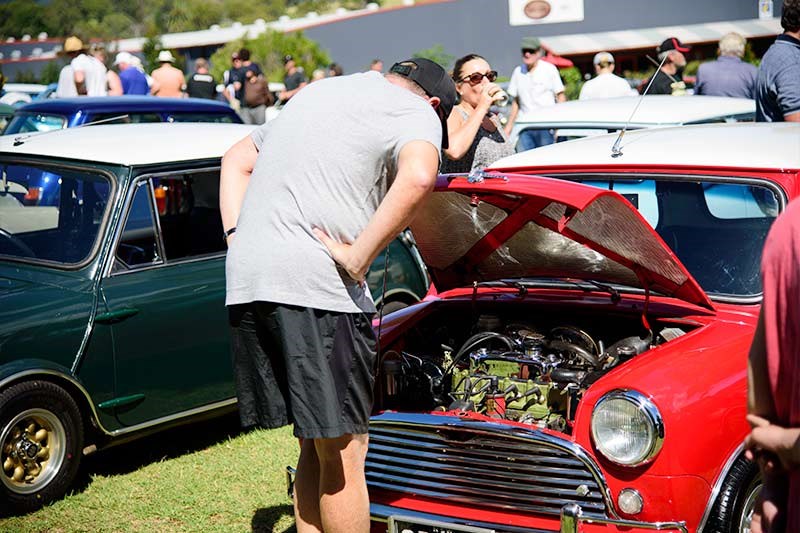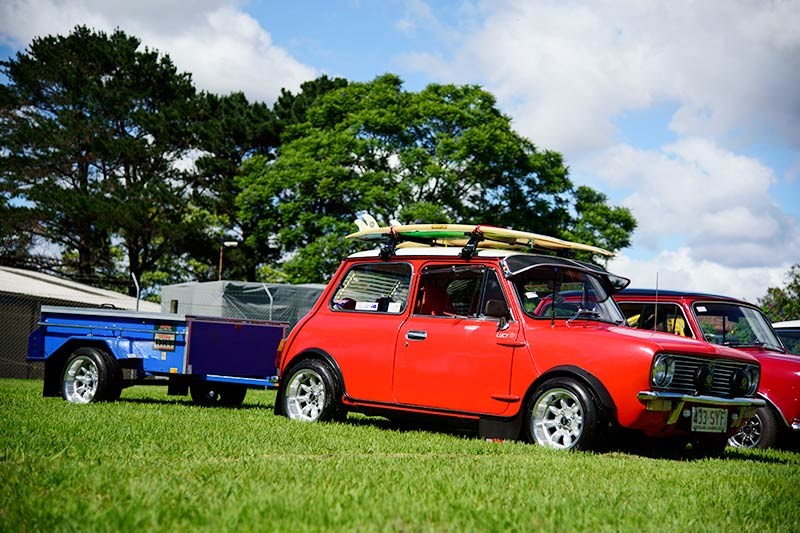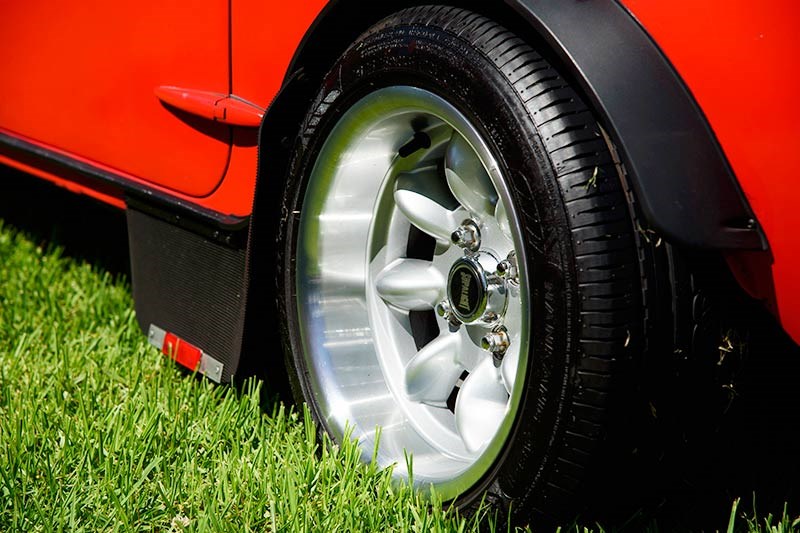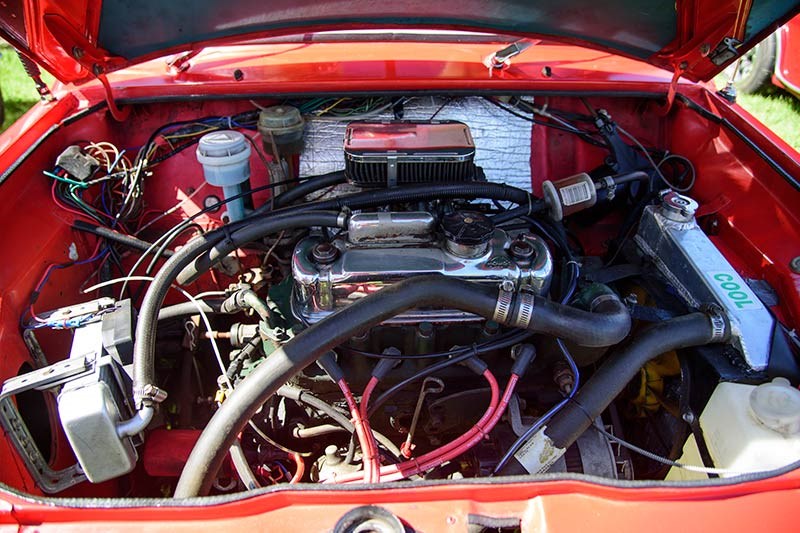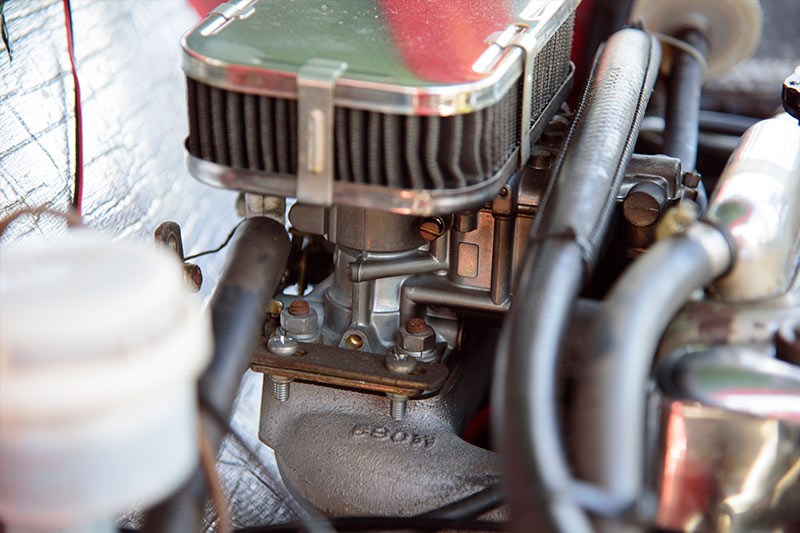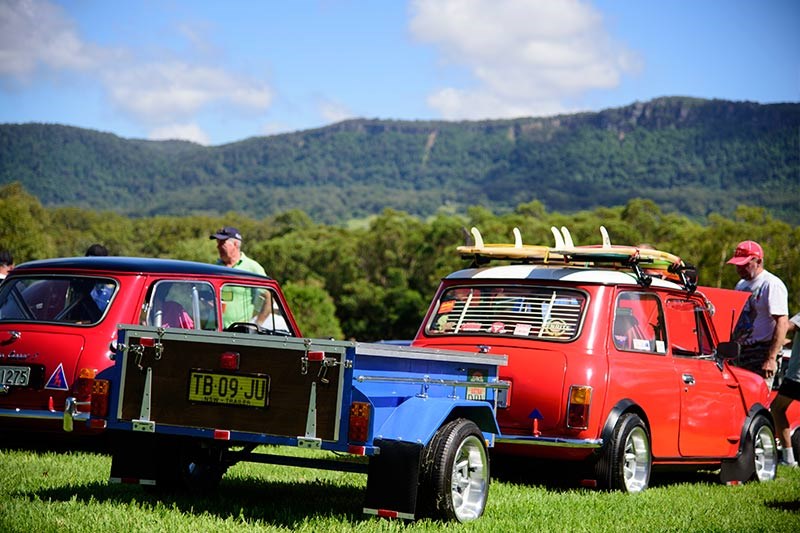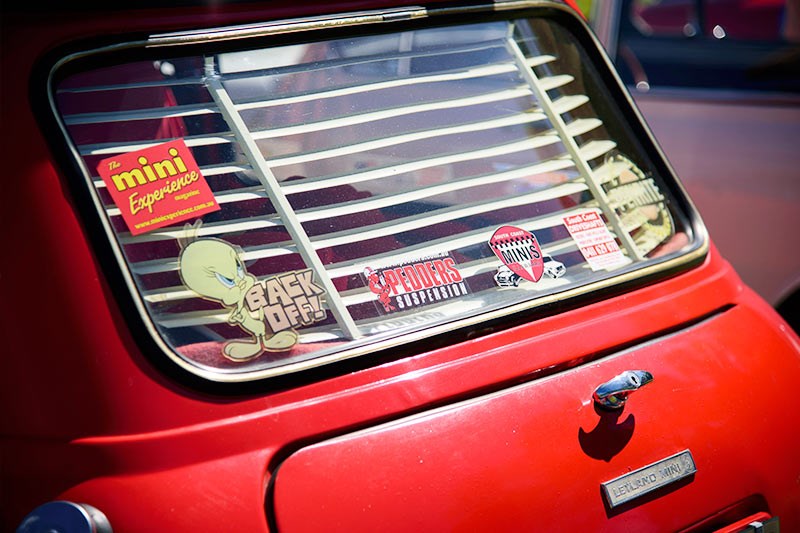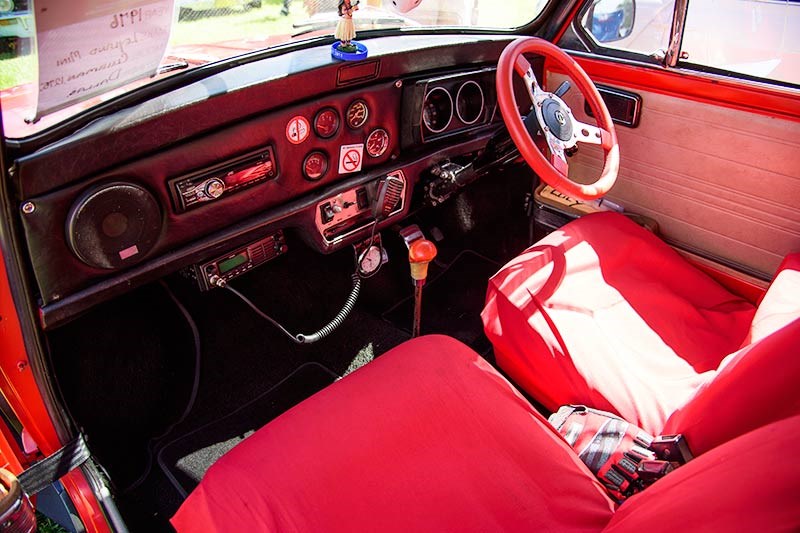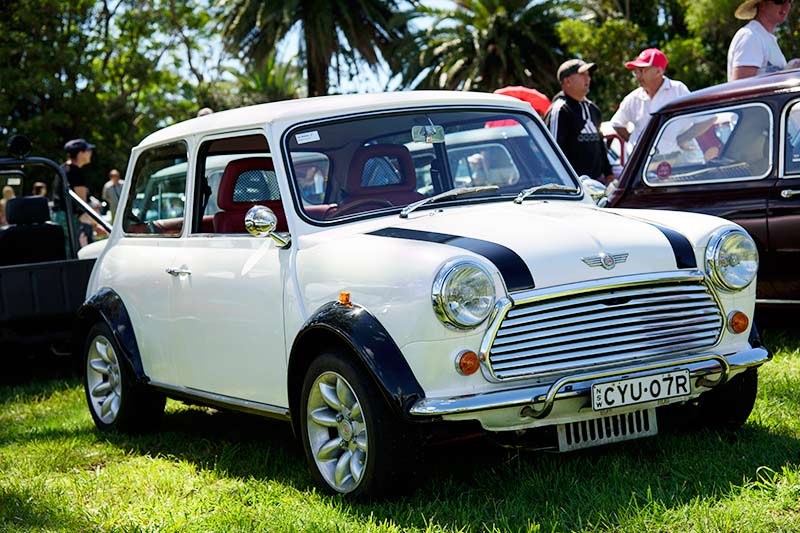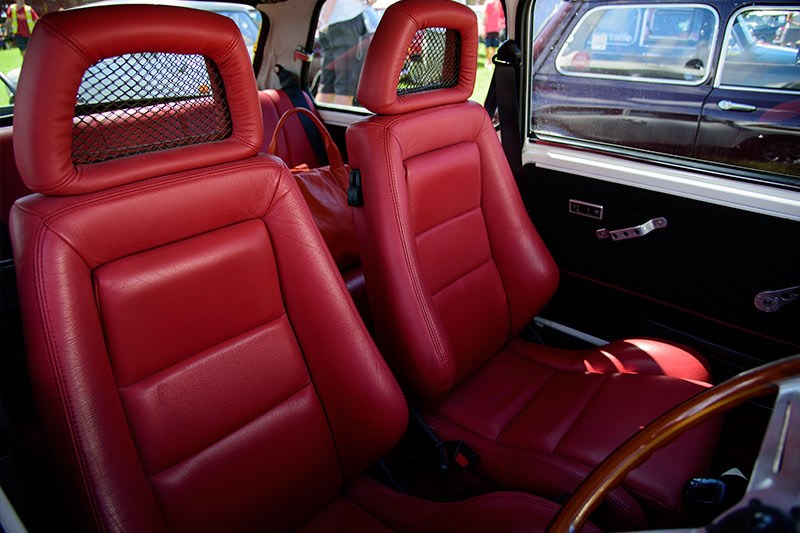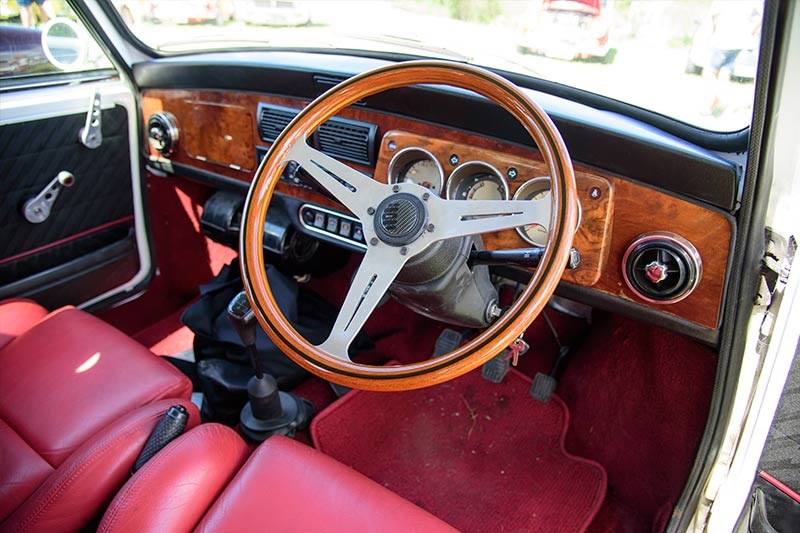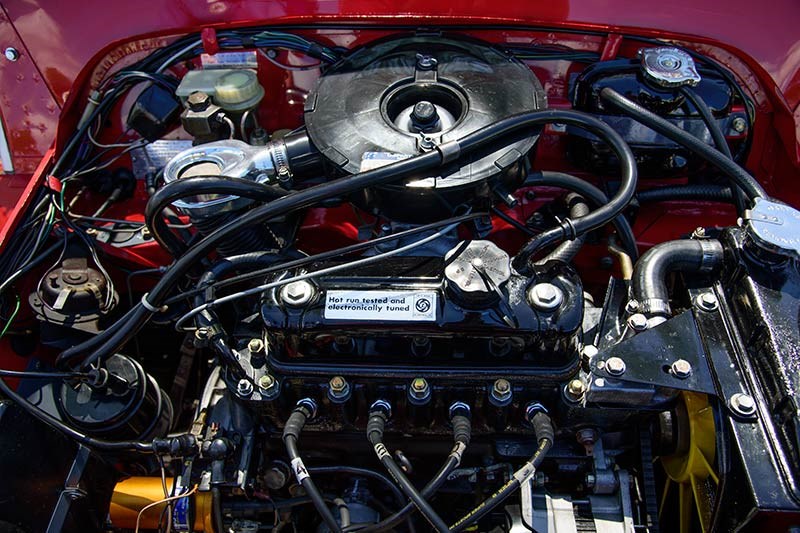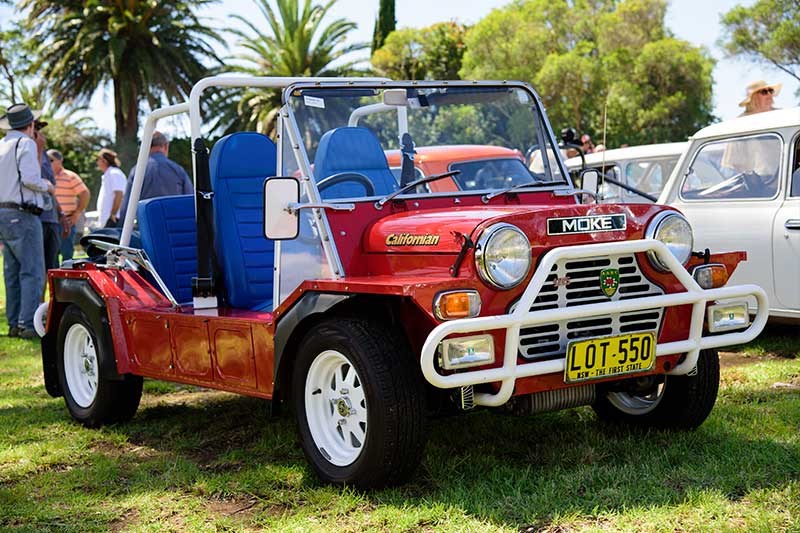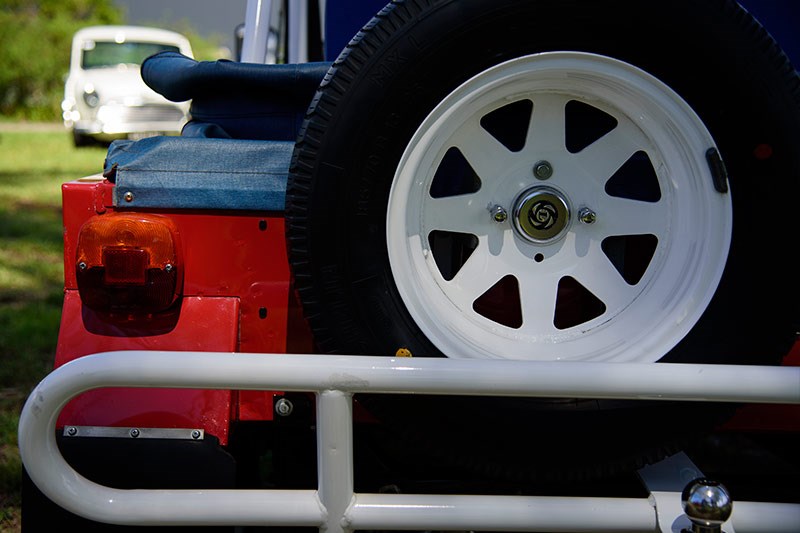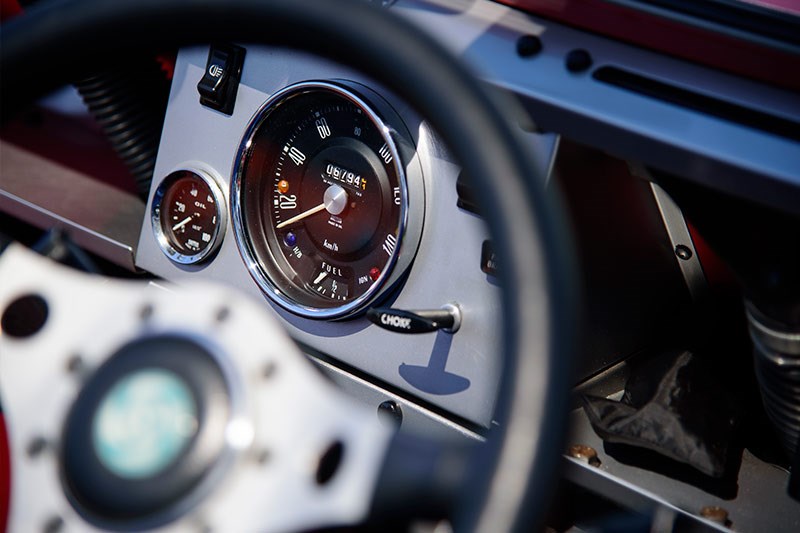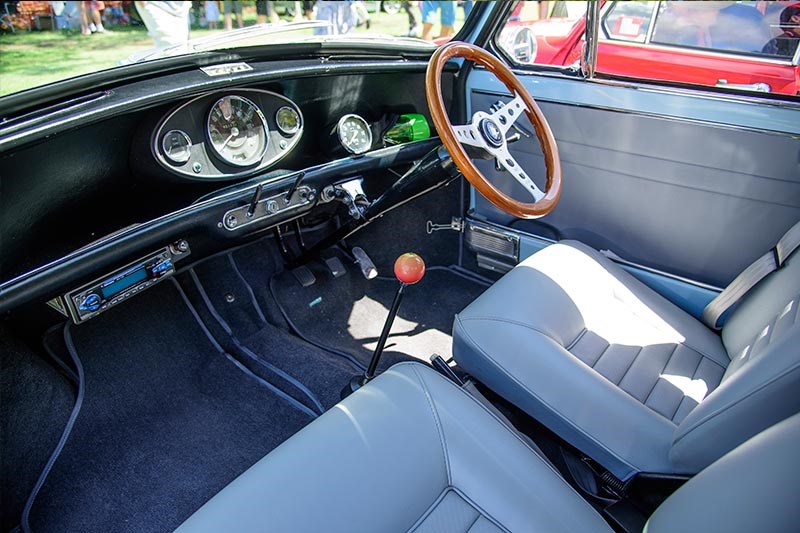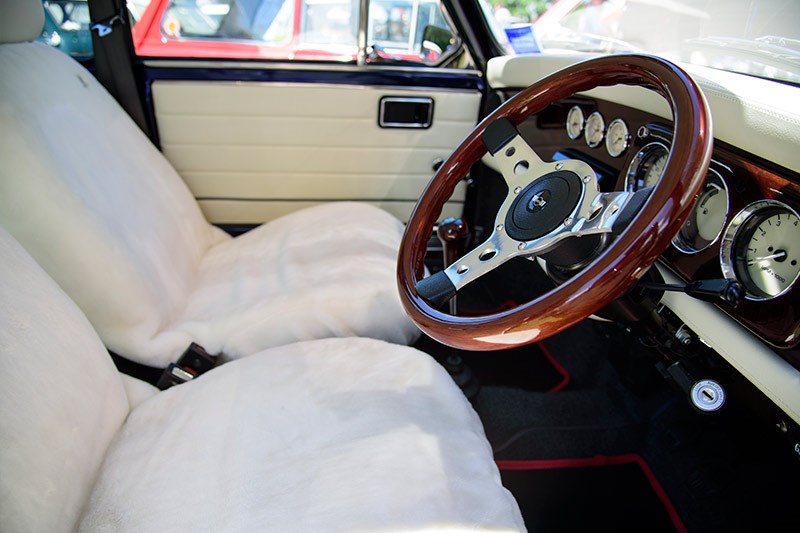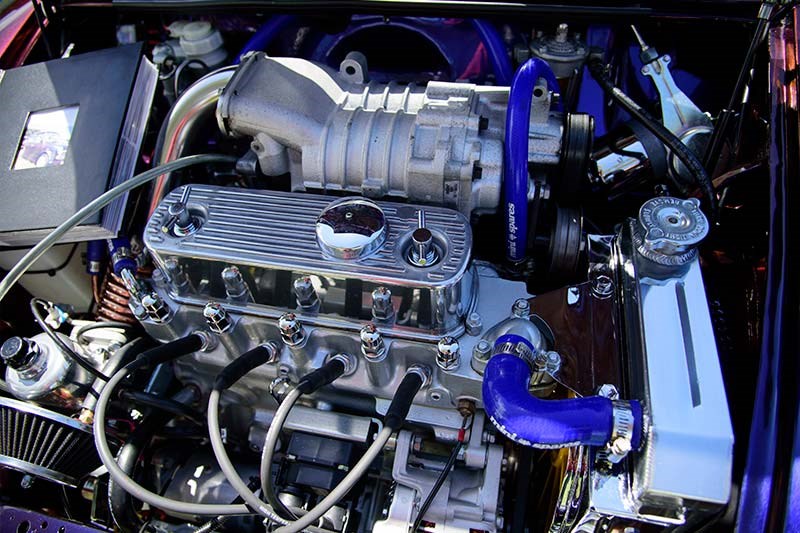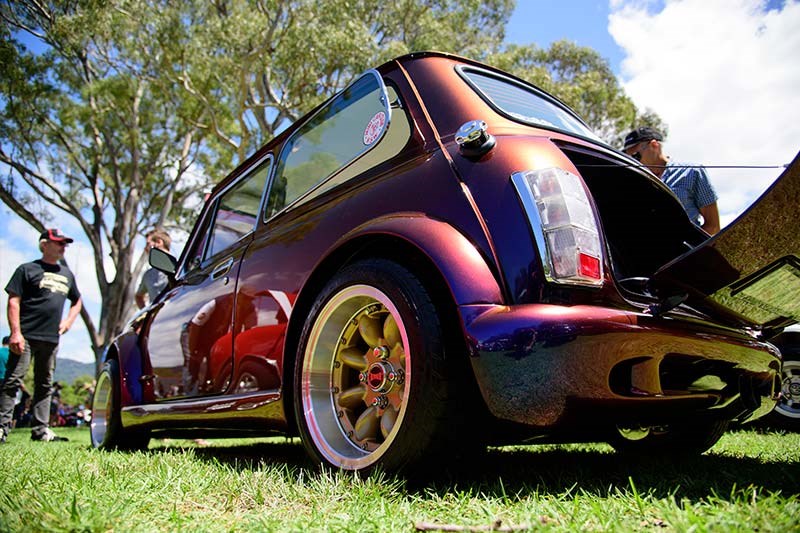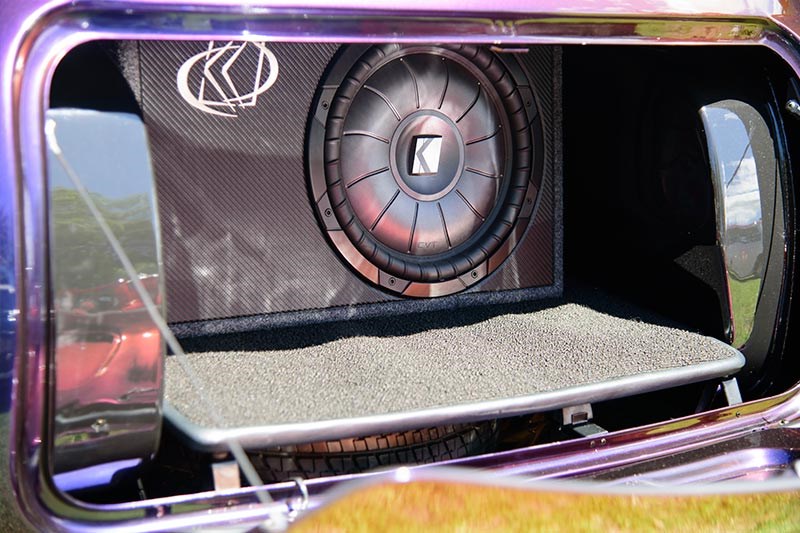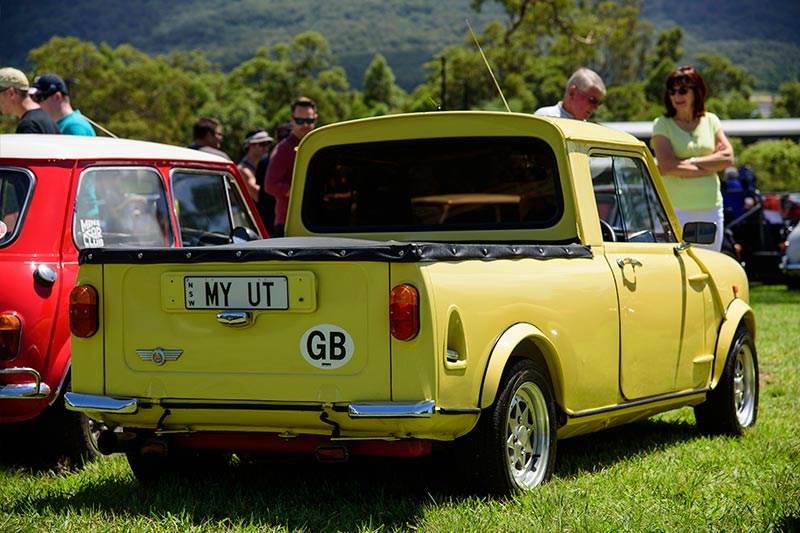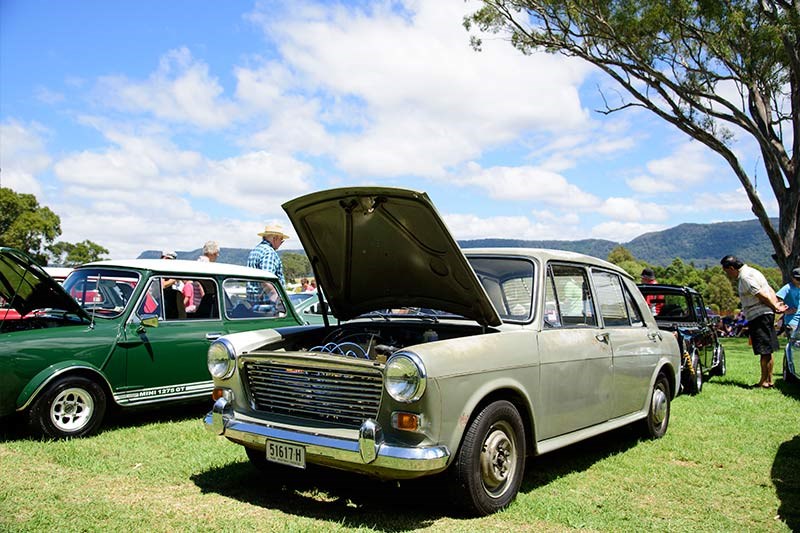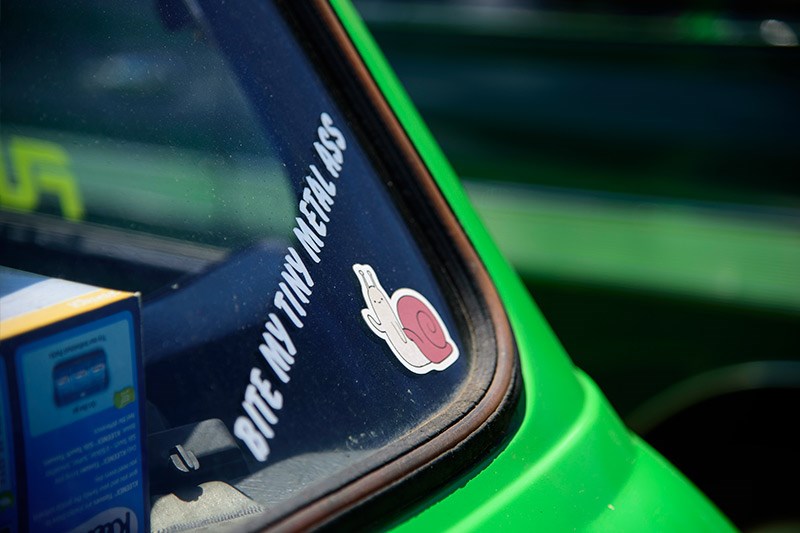 Loveable and quirky, the Mini and its variants have captivated people for nigh-on 60 years. The Minis in the Gong show and shine proves why!
Minis in the Gong
There are glitzier car shows around the place. There are bigger ones, richer ones and more intense ones. However Minis in the Gong, held under the nose of Illawarra Escarpment in Dapto, NSW (next door to Wollongong) has a feel about it that just can't be manufactured. It's warm, relaxed, full of interesting cars and their even more interesting owners – and that's why people keep coming. That and the special weather.
"I've been to four of these (the event began in 2013) and it's always this fantastic weather. It's special weather for this event," says Mini Car Club of NSW representative, Julian Atkinson. "It's very well run and, being free to enter a car and to turn up for a look, it gets a stack of people and cars.
"It's not too far from Sydney, so people enjoy the drive down to visit. The entrants are made up of a mixture of different clubs, but the Club that runs it is Wollongong Minis - others infiltrate as it goes on."
The event is held on the grass adjacent to the Motorlife Car Museum in Darkes Road, Dapto, with the 2016 event bumping the entry record to 78 cars.
Entrants came from Canberra, the Blue Mountains, the South Coast and of course, Sydney and Wollongong.
The show is open to Minis and all their variants, including BMW Minis, which explains the variety of Minis on display – no two cars were the same. There was everything from a Mini Cooper ute, to a Batman-inspired Moke, to a steel-bodied replica of a Broadspeed GT – which earned the Car of the Year vote.
Based on a 1970 Cooper S, this unique machine had punters and Mini experts transfixed.
Minis in the Gong will be there for 2017, in all its glory, though it has to be said the glorious run of weather the event has had is now jinxed! Just bring your brolly and gumboots next year if so – it will still be worth it.
---
MEET SOME OF THE OWNERS:
Grant Freeman
1963 Morris Cooper S Mk1 Replica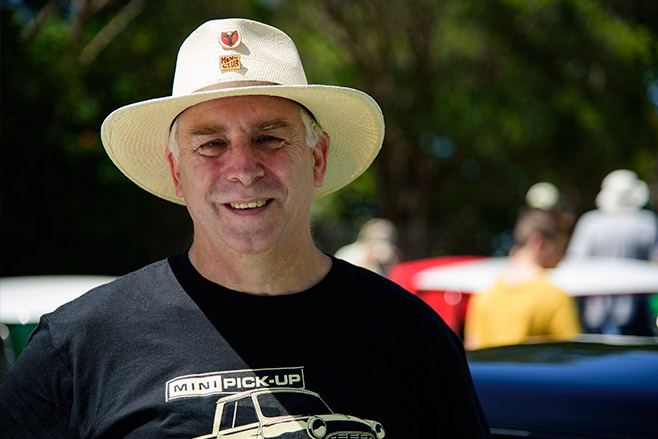 Minis in the Gong might be free, but it cost Grant Freeman when he bought this car at the 2012 Minis in the Gong event.
"It's been a Wollongong car nearly all its life – I have traced it back to four owners who are all part of the Minis In The Gong Group - and was sitting for sale, four years ago, on a trailer at this show. It was white with a burgundy roof and having sat in a carport for nine years, was in need of a restoration," says Grant.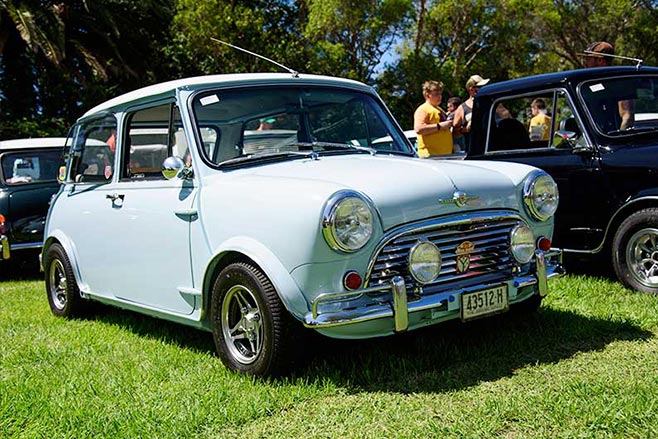 "Despite the car having crow's feet paint and needing some TLC, I could just see from across the paddock there was something about it – it was a great base.
"A quick tidy up to get conditional registration was all I intended to do, but of course it went further than that and next thing I know it was sandblasted, panel beaten and painted.
"The first Cooper S I ever rode in was pale blue with a white roof and I always wanted that colour."
Dallas
1976 Mini Clubman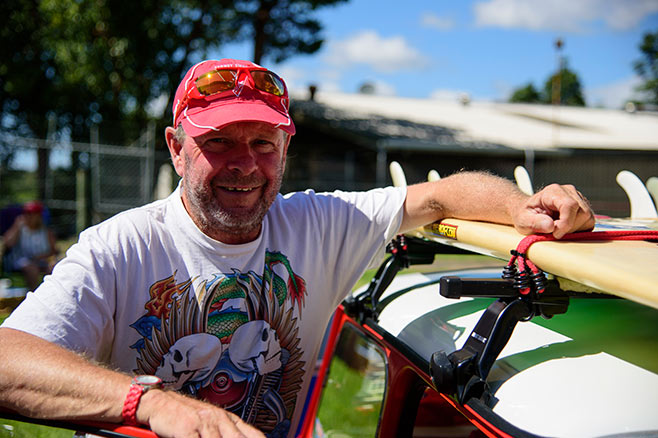 It's not hard to spot Dallas's car at a car show – it's the one with surfboards on the roof and pulling a custom trailer. So of course, our first question to Dallas was, "Do you surf?"
"No," he happily admits – but that's not the point.
"It's got a 1275 California engine in it, with extractors and 32/36 downdraft Weber in it. It has an extra radiator in it to help cope with Central Queensland heat. I live on the South Coast now, but was living out there.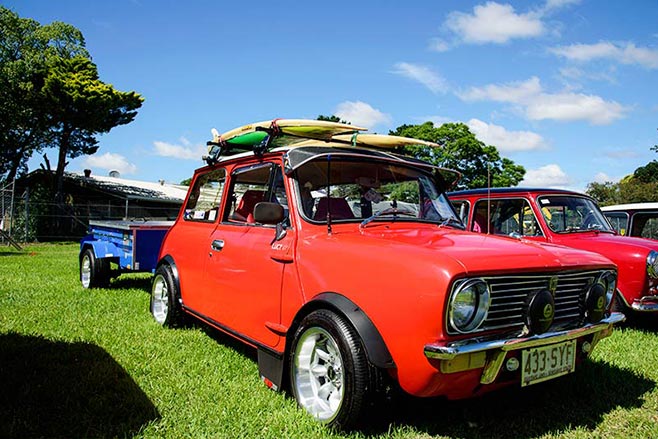 "It's got a sun visor, flares and 13x7 wheels – it was just a standard Mini when I bought it. I also added the surfboards, mainly just to top the whole car off – literally. I don't surf. I tell people I am going to learn to use them one on each foot like skis, then when I get better I'll drop one. Then I'll barefoot."
"I made up the trailer for it. I was a coal miner for 40 years, and just handy, so it was fun to build. It tows really well, really centered and light."
Michael Benton
1978 1275 LS Mini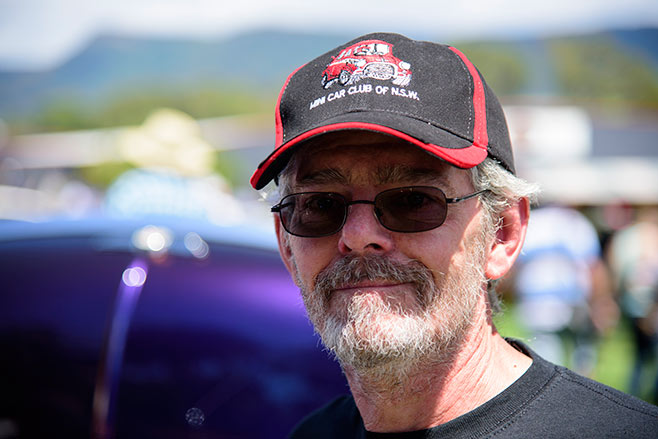 Michael Benton finds it easier to say what hasn't been modified on his purple beast, rather than what has. "Nothing – everything is modified."
"It's one of the last Leyland cars, and I've had it for near-on 20 years. It spent 13 years in pieces after an accident, with plans to do something different when I put it back together."
Unique paint (after being taken back to metal), round nose guards, Eaton Supercharged 1342cc engine, boot installed sound system, body kit, trick interior – it's a long and detailed list.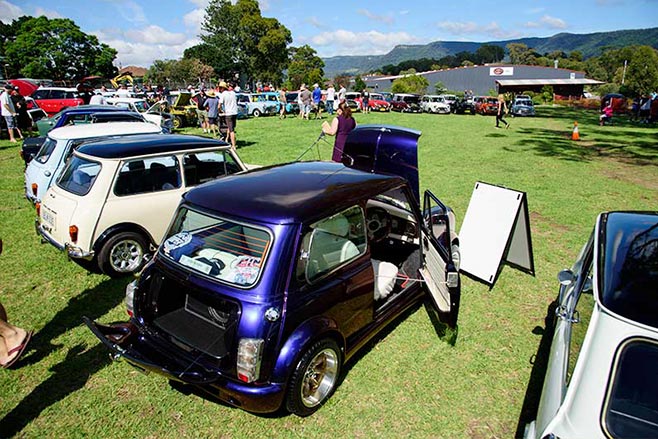 "I collected parts over the years. The supercharger kit was bought from the UK, along with parts like the wheels, though when it came to the bodywork, I cut the rust out and prepped it. I went to TAFE doing panel beating and spray painting, though I did get the paint professionally done.
Julian Atkinson
Californian Moke 1987
Julian Atkinson became the owner of this original Blue Moke in 1988 after a protracted and difficult negotiation with the previous owner and won't be selling it any time soon. If ever.
"It was almost new at the time I bought it from the first owner, but in fairly poor condition. When I turned up to pay for it, the price suddenly went up!
His son wasn't keen on him selling it, but I really wanted it, so we came to an arrangement. It was worth it. Now I have had it nearly 28 years! "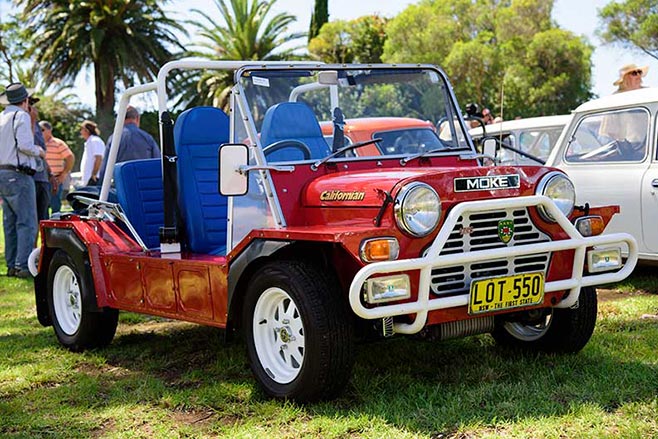 "I use it a lot, it's a daily use machine. It does a lot of shows. I have painted it, added the towbar, had the interior done and really look after it.
"It's always driven, but always kept looking clean, too – it hasn't been off road much – and I'll be driving it to a show down in Shepparton soon."
Linden
1966 Rover Mini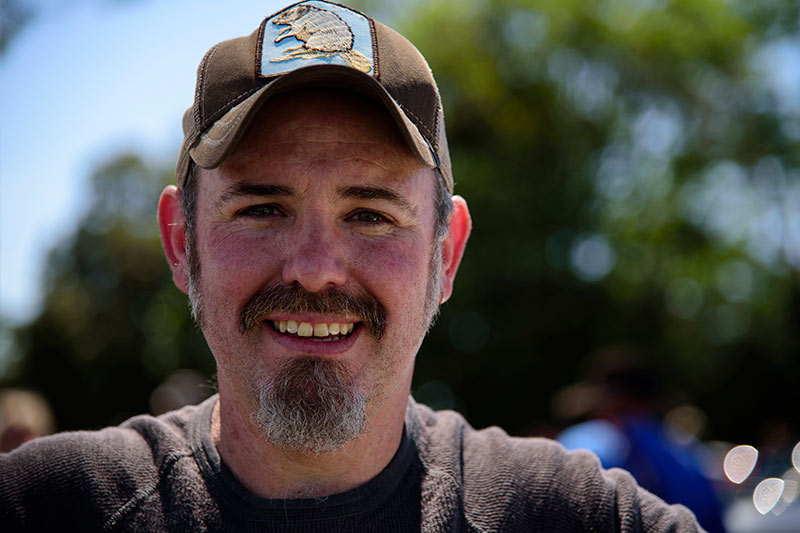 "It's been an intense few months, as I only got this car running a few nights ago!" says owner Linden.
"It's also a bit of a mystery as to the age of the body, but it's in the '90s somewhere there," says Linden of his Mini. "I put the Sportspack wheels and arches on it, from one of the last of the Rover Mini series, while the seats are factory-option Recaros the previous owner put in. He also put in the Ferrari Dino steering wheel! A mate of his had written off his Dino, so he grabbed the wheel.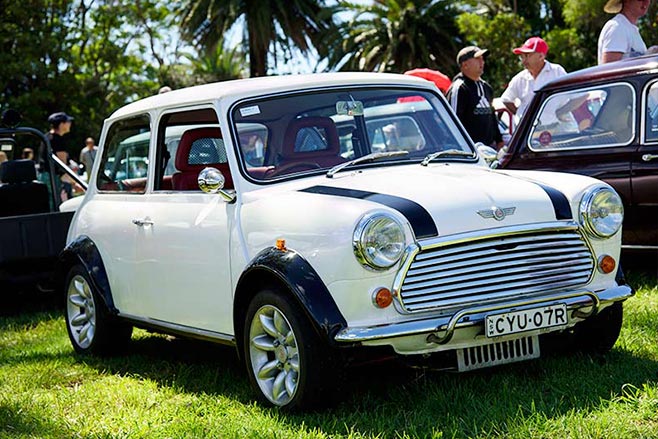 "The car was a running automatic, so the first thing I did was get it registered. Then I pulled it all apart. The paint was already done, however it had holes all over it from the previous owner's body kit, which I removed. I did a lot of work welding them all up – I am a motor mechanic and fitter by trade – then a good mate of mine finished the panels and painted about half the car to hide the holes. He did an amazing job matching the paint."
Unique Cars magazine Value Guides
Sell your car for free right here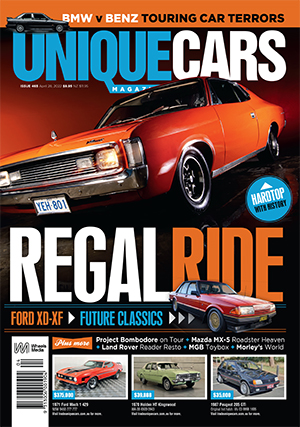 SUBSCRIBE TO UNIQUE CARS MAGAZINE
Get your monthly fix of news, reviews and stories on the greatest cars and minds in the automotive world.
Subscribe