1964 Studebaker Gran Turismo Hawk GT Review
---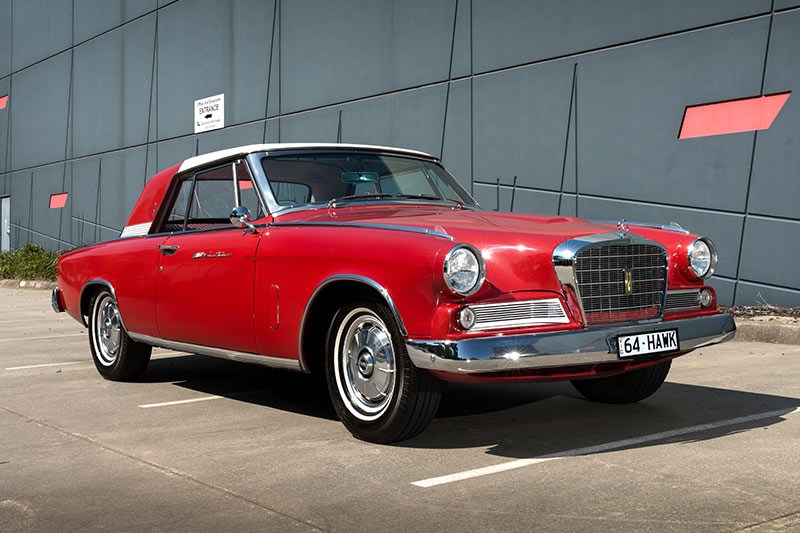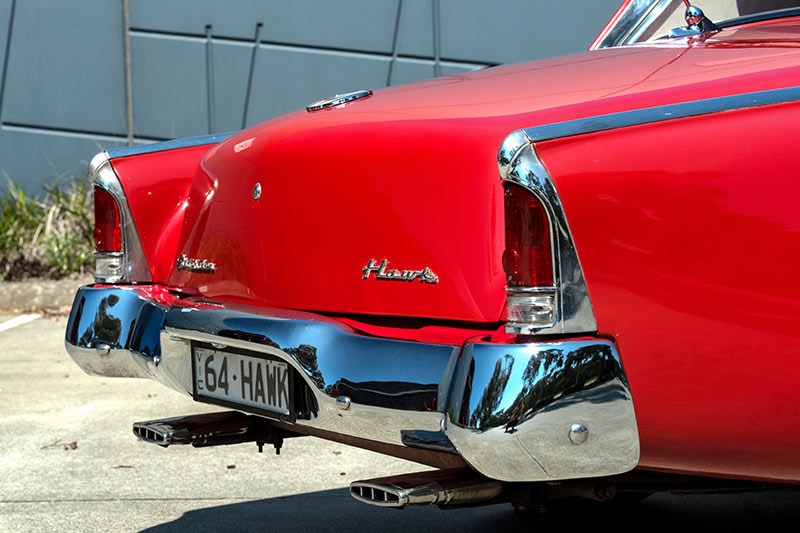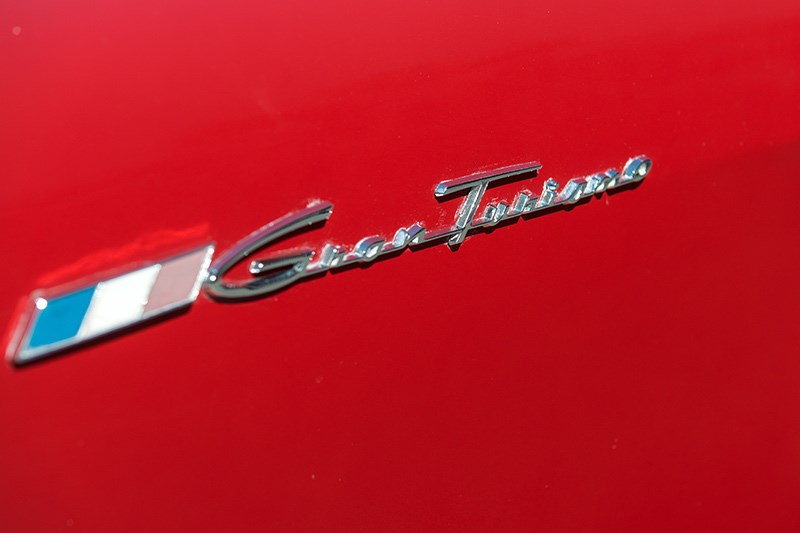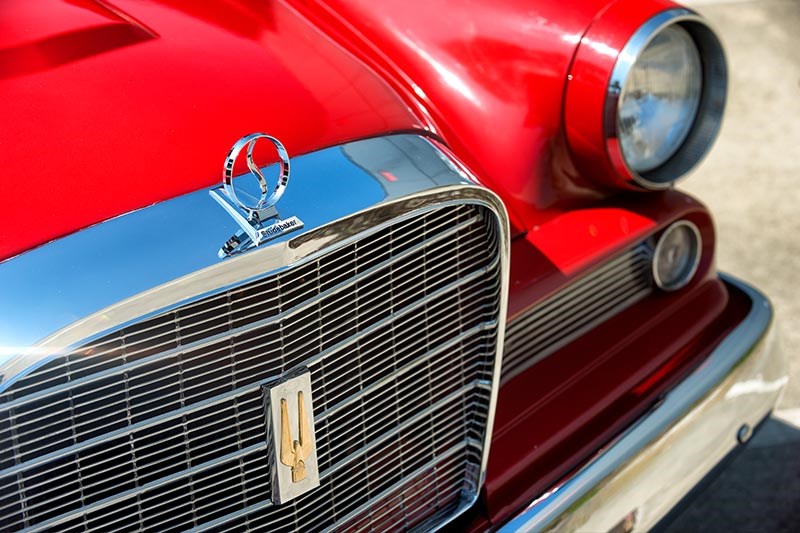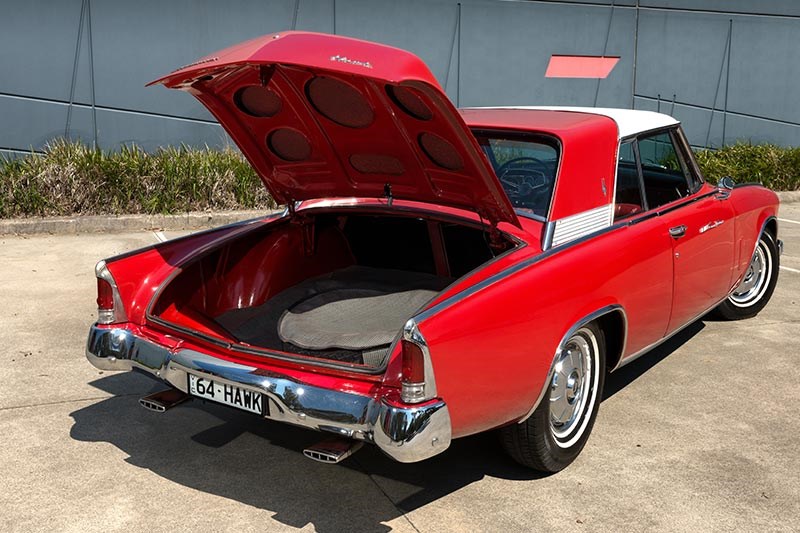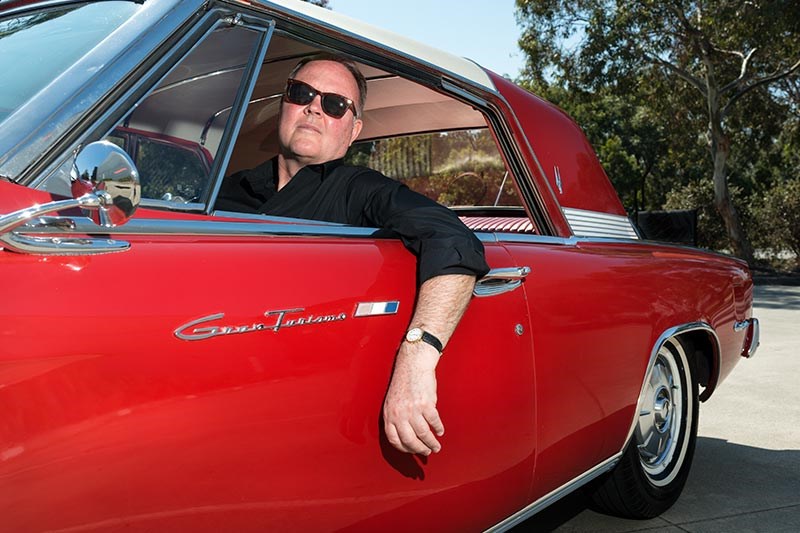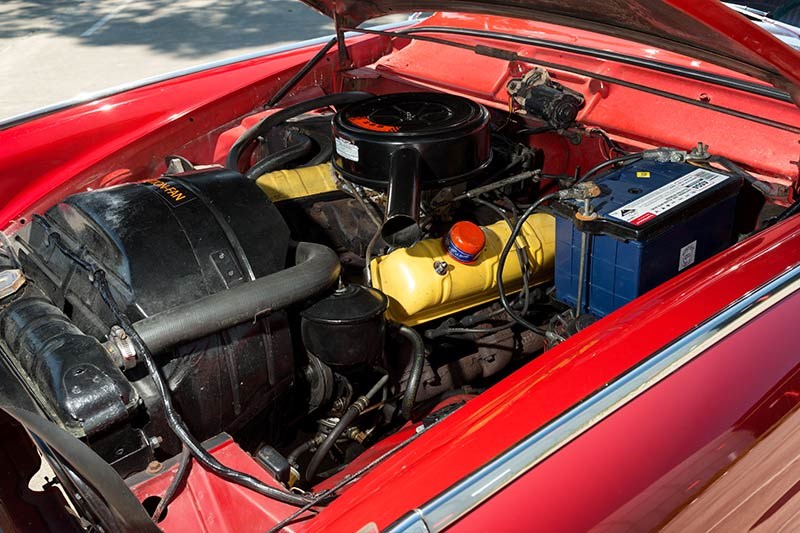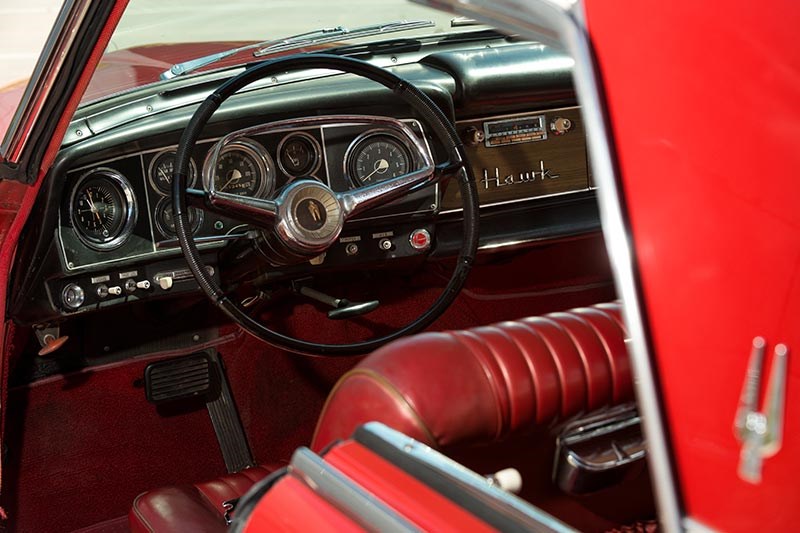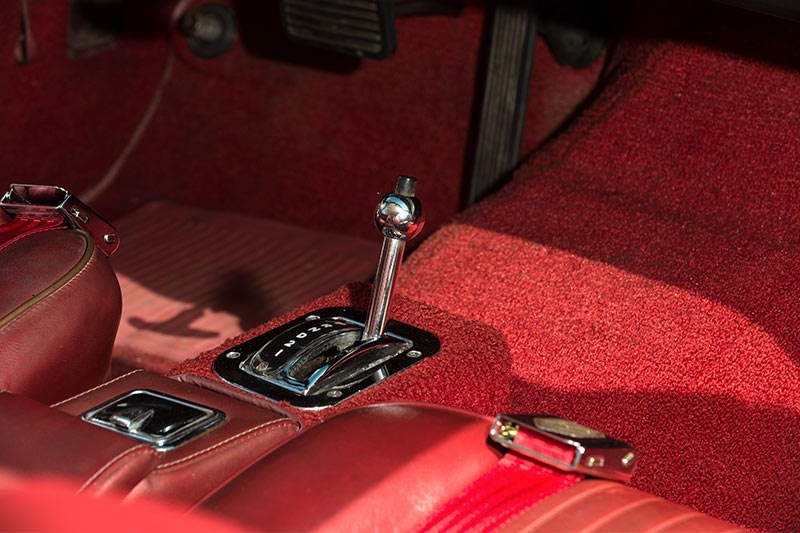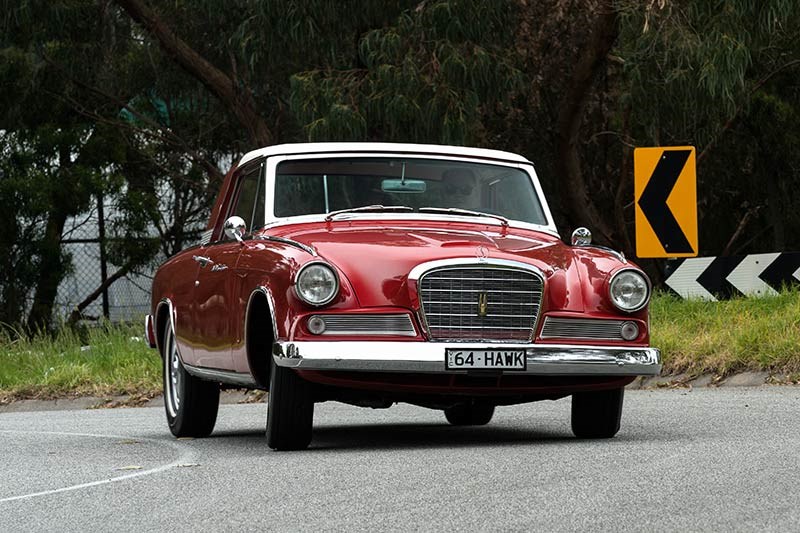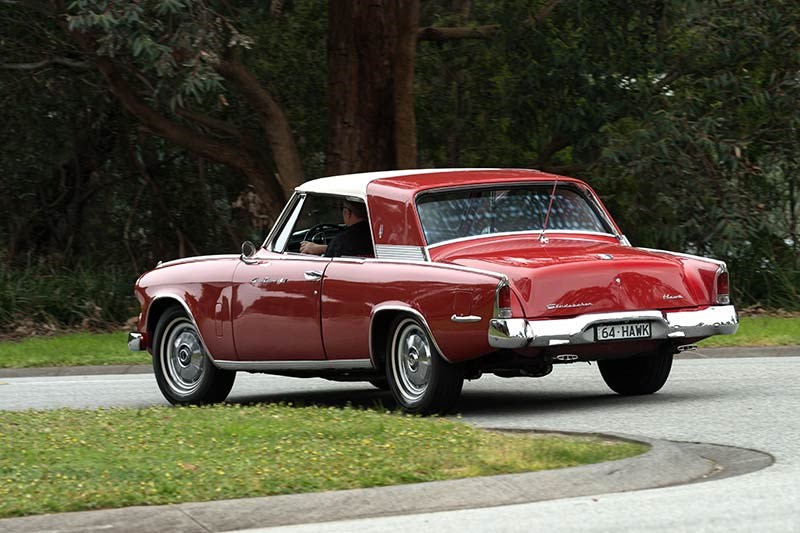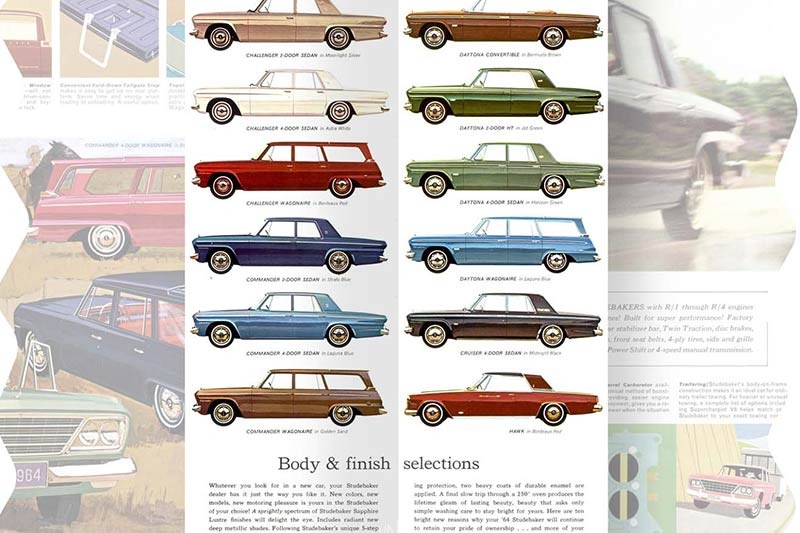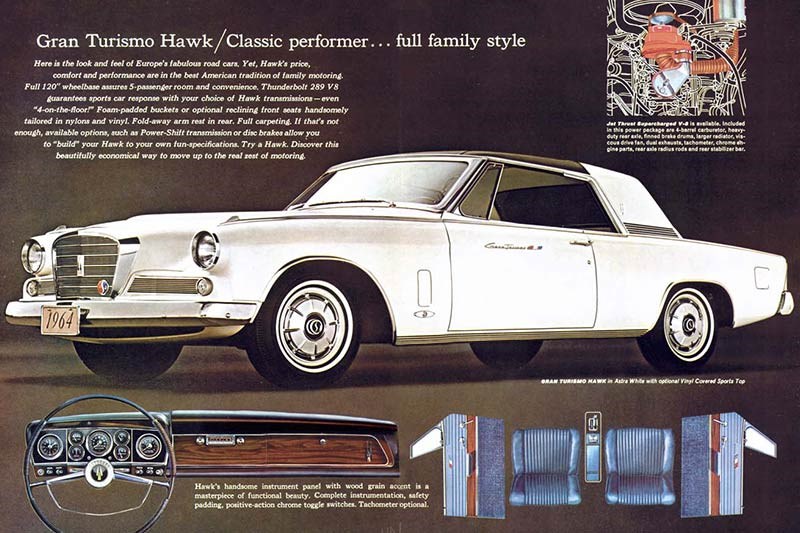 A teenage dream comes true for Robert McDonough, who appreciates the benefits of delayed gratification with his '64 Studebaker Gran Turismo Hawk
Studebaker Gran Turismo Hawk 
When it comes to his cars, style and originality is everything to Robert McDonough, and he will go to great lengths to achieve the high standards he sets. His sense of automotive flair started in his teens with a 1948 MG Y-type tourer that he restored with his father and since then he's had a series of desirable rides, culminating in this beautiful 1964 Studebaker Gran Turismo Hawk. It's an enviable list.
After his MG he went on an Aussie binge and owned six "beautiful and underrated" Holden Broughams then opted for some US grunt with a Mercury Cougar. In his early 30s, his style meter swung towards Germany and Mercedes-Benz, beginning with a "beautiful to drive" 300 SE coupe then three 1970-72 280 SE coupes ("I really liked the shape of them"), a "magnificent" 1969 6.3-litre V8 300 SEL, and a mighty 1965 Grosser.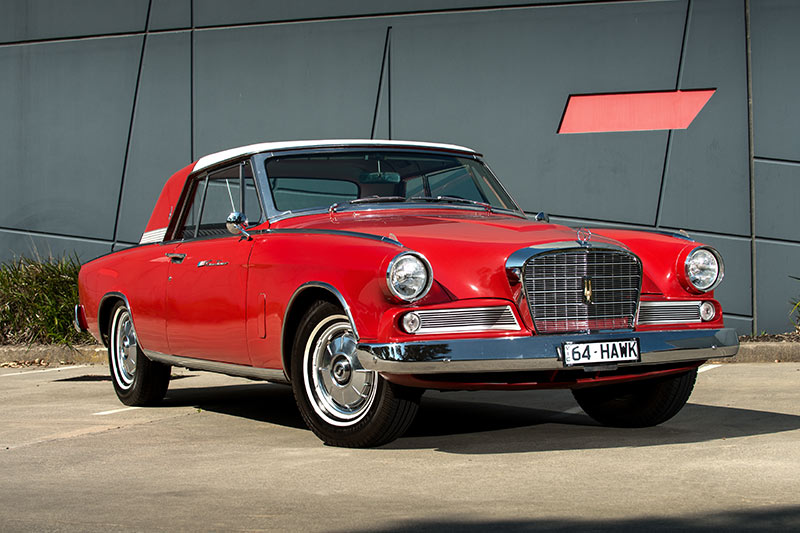 The British side of McDonough's ledger includes a Mark V Jaguar, an ex-Lady Syme Mark II Jaguar 3.8 and three 1975-76 Rolls-Royce Silver Shadows, one of which, a Regency Bronze '76 model, he still owns and drives most days and says he will keep forever. Chuck in a 420 SEL Mercedes and '68 Ford Thunderbird Landau and you can see his taste is nothing if not eclectic. But all the while he dallied with this fine fleet over the last three decades, he had a nagging need for something that had struck a chord in his youth.
"I've always wanted a Studebaker Gran Turismo Hawk," McDonough insists. "As a teenager I used to go to car shows and concours events with my father and uncles who were all into cars and I saw one and told myself that one day I would own one. I was attracted by its shape, it was a piece of art, I just loved the look of them. Of course, as I learnt more about them I got to know more good things about the car. But initially, and still today, I think it's one of the most beautiful classic shapes and that's what sold me."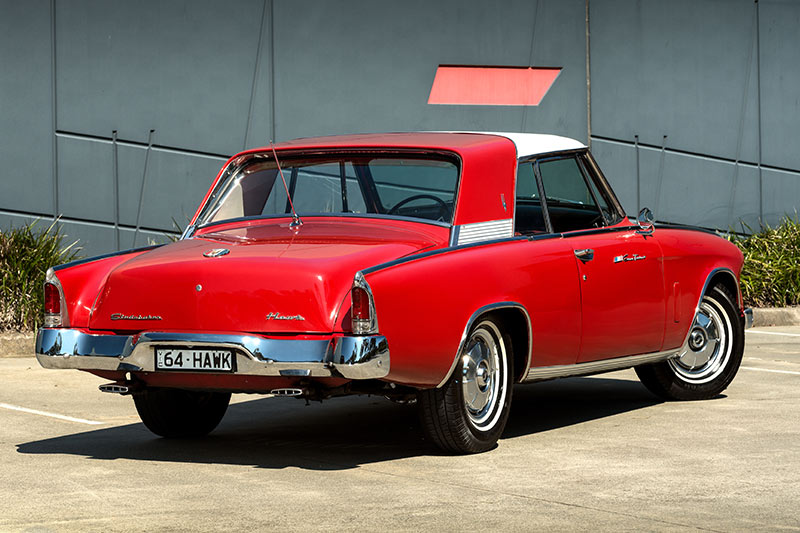 A few years ago McDonough started casually looking on-line for a GT Hawk in the US and, of course, it had to be a particular model which made the chase all the more difficult. He found what he wanted in Florida and better still, it was packed with options.
"I wanted the last model, the '64, because it's the creme de la creme of Gran Turismos," he says. "It's rare for one to come up for sale here and most of them are '62 models, the first one. I bought it based on just three photographs, gut feeling, lots of questions, and the optional extras it had. I thought I'd take the risk."
It landed in Melbourne in April 2015 and was delivered to McDonough's home and he was thrilled with what he saw. "It was the model I wanted, the colour I wanted, and had nearly every option I wanted," he smiles.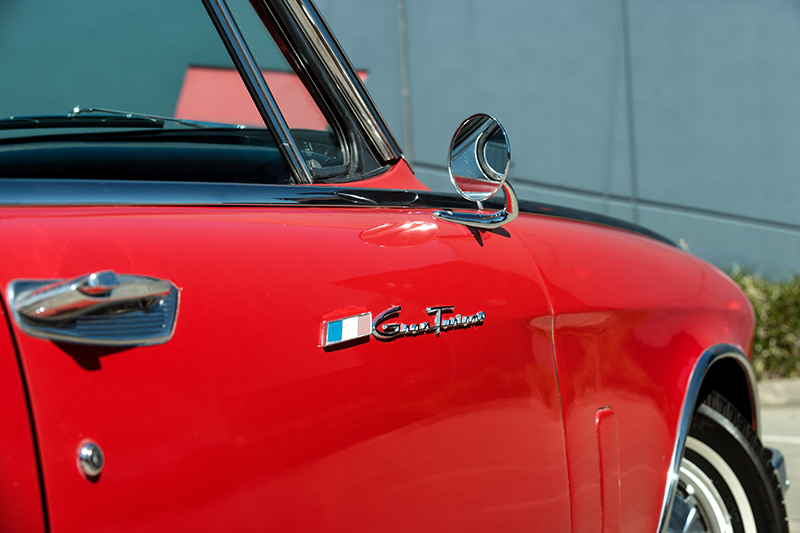 "It wouldn't start because the battery was dead so I called the RACV to get a new battery and then it started and that was a good sign. Overall it was as-described and there was only a small bit of rust in the boot floor which I had cut out and replaced and I had the fuel tank cleaned and restored.
"But I'm pretty fussy and I realised there were things that I wanted done so I wrote a list and left the car at Bentleigh Garage (where Unique Cars first spotted it) and they kept working through my list until it was done. Apart from the boot, it was just little bits and pieces. Garry Blackman in Richmond did some trim for me, and he's fantastic. Bentleigh Garage did all the front-end and suspension and Studebaker of Australia, in Queensland, gets me all those little rare bits and pieces I need."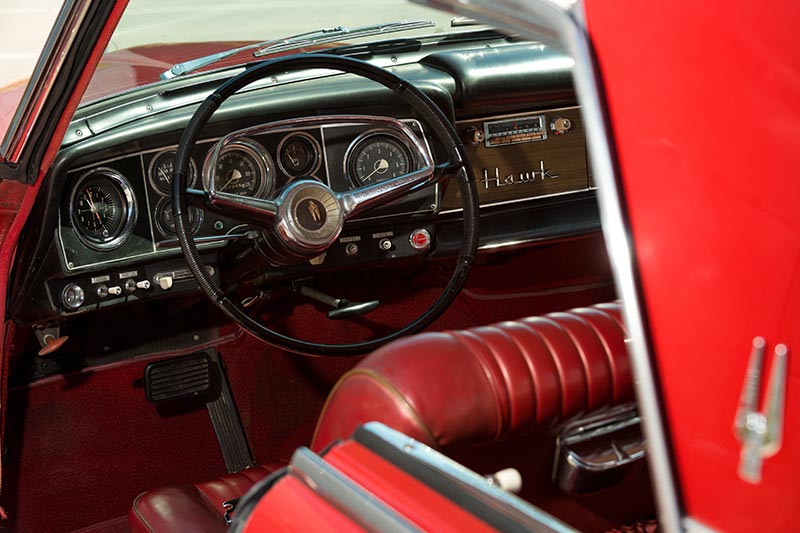 The car has been repainted once in its original Sienna Red but has not been restored and all its numbers match. "The main thing for me is originality," McDonough emphasises. "I won't buy a car that's had the interior changed or the wheels changed or whatever, it's got to be as it came off the assembly line. The interior is original and in great condition, there's a little bit of patina but it's very good for its age. All the chrome accents are there. I love the chrome on these cars, they chromed everything they could."
Apart from the Hawk's overall originality, it's the options fitted back in 1964 that really set it apart from other GTs, McDonough reckons. "What I really wanted was the three-speed Flightomatic floor shift, because it's a really rare option and most cars in Australia had column shifts. The clock and tacho were optional too and I wanted the full instrumentation; Studebaker wanted the dash to look like aircraft instrumentation.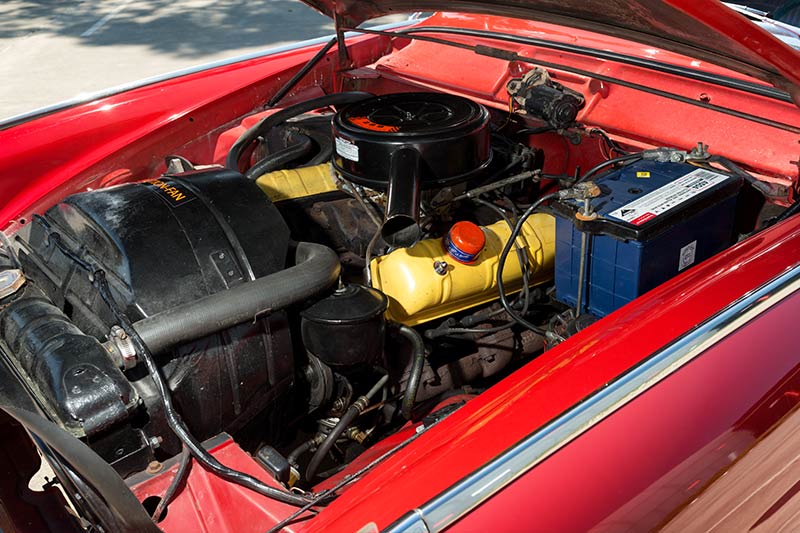 "The half-vinyl sports roof only came out in '64 and was optional, and bucket seats and seat belts were optional as was the original AM and FM Studebaker radio. In those days everything was optional and people could pick and choose what they wanted, right down to the light in the glovebox, that was an option!"
What came under the bonnet was also important too. McDonough laughs and says he's a cruiser not a hoon but he still wanted a GT with the punchier 289-cube V8 and four-barrel carburettor, not the standard 259/two-barrel engine-combo. The brakes are unassisted drums all 'round, although front power-assisted discs were, naturally, optional. McDonough says the GT's brakes "seem to be excellent" and should he want more stopping power, a front disc-brake conversion costs around $1600.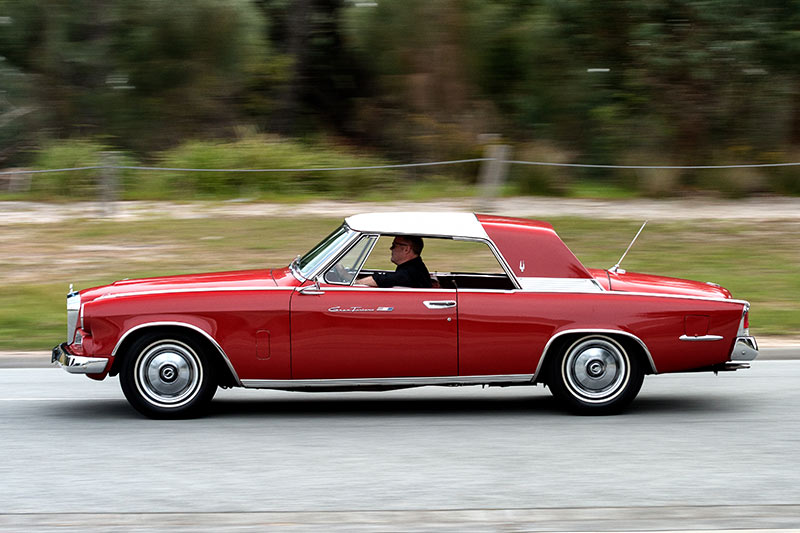 Unusually for a luxury American car, power steering was optional on the GT Hawk too, but it was a must-have for McDonough and luckily the car came with it. About the only mod-con missing was air-conditioning but Robert quickly remedied that. "I have been fortunate to purchase a brand-new, original, under-dash air-conditioner still in its original Studebaker cardboard box; I paid a fortune for it!" he shrugs.
Whether it's parked or on the road, the low-line GT Hawk stands out like an automotive alien on Melbourne roads packed with dull, cookie-cutter modern cars, and to drive it's unlike any car McDonough has owned before.
"Because I've had a lot of classic cars, each one gives you a different feeling to drive," he explains. "The Studebaker is a Sunday-let's-go-out-for-a-milkshake type of car and, of course, a lot of people wave when I drive past. Older classic cars have a certain feel about them and when you're driving them it's not just about getting from A to B, it's fun. It's hard to describe, all classic car people get that bug and once you've had one you have to have one all the time.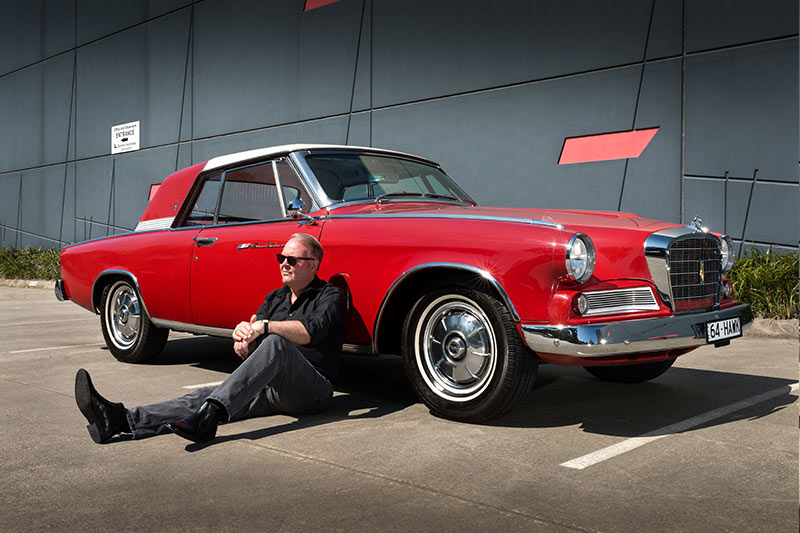 "There's nothing about it I don't like, because I'm realistic. You can't compare it to a new car but it's a different car to the German and English cars I've had which were far more refined and probably more driveable in today's traffic than some American cars [of the same era]. But each has its own unique character." Knowing his penchant for change, McDonough is not sure how long he'll keep his GT Hawk but don't expect to see it for sale in Unique Cars in the next six months.
"Every car I get I think I'm going to keep it forever, but every few years I get the bug to change," he says. "I like finding all the parts and getting everything working, and when it gets to that stage and I drive it for a while I start thinking, 'Oh gee, I've always wanted a …' and I start looking.
Sometimes I think [I like] the chase and getting a car up to a really good standard and enjoying it as an everyday car [more]. At this point I'm just focused on enjoying this car, but who knows, in a year or two…"
SPECIFICATIONS
1964 Studebaker Gran Turismo Hawk
Engine 289ci (4736cc) V8 OHV, two valves per cylinder
Power/Torque 157kW@4500rpm, 413Nm @ 2800rpm
Performance 0-100km/h: 8s
Kerb Weight 1556kg
Transmission Three-speed Flightomatic
Suspension struts and coil springs (f) Live axle with semi-elliptic leaf springs (r)
Brakes Unassisted drums all round
Steering Power assisted, 4.6 turns lock to lock
Tyres P215/75R15 radial (f/r)
Unique Cars magazine Value Guides
Sell your car for free right here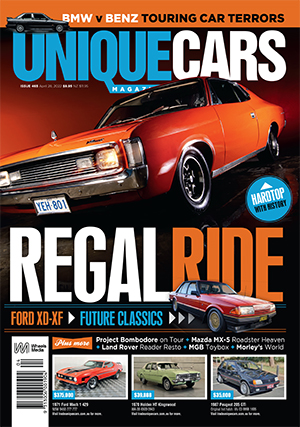 SUBSCRIBE TO UNIQUE CARS MAGAZINE
Get your monthly fix of news, reviews and stories on the greatest cars and minds in the automotive world.
Subscribe