Mercedes-Benz 300SEL 6.3 review
---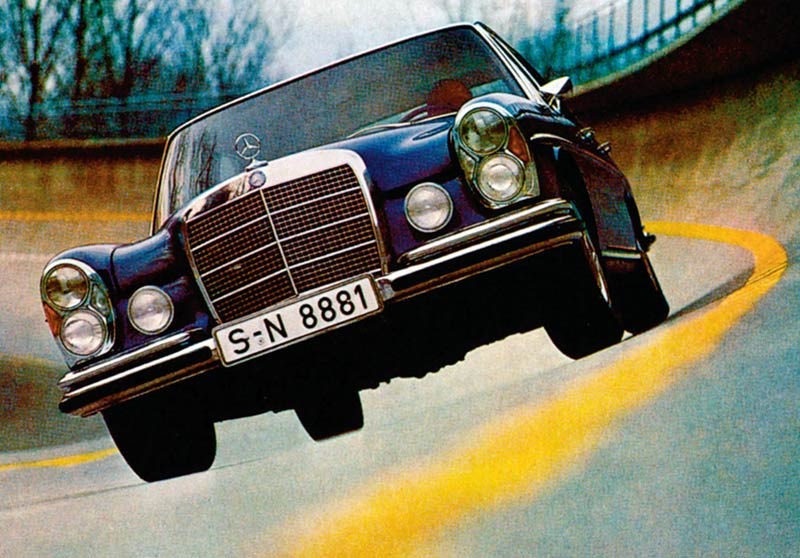 Mercedes-Benz 300SEL 6.3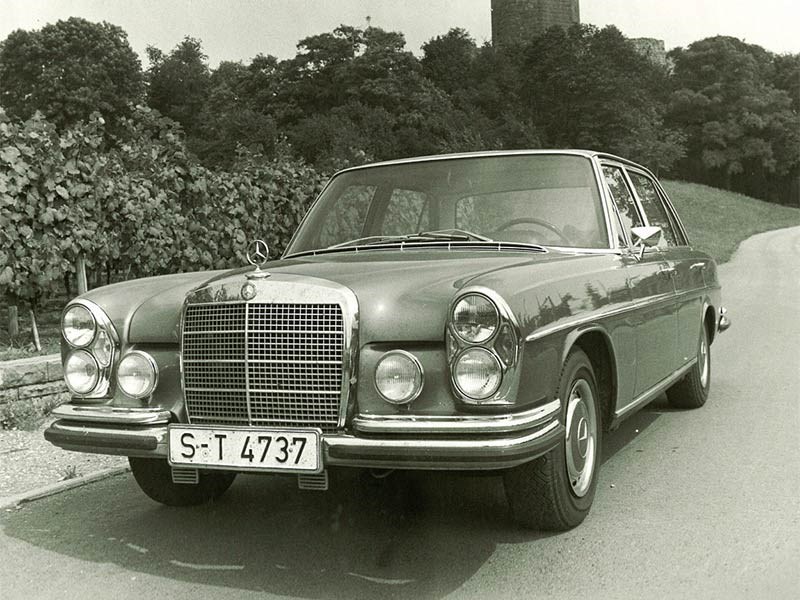 Mercedes-Benz 300SEL 6.3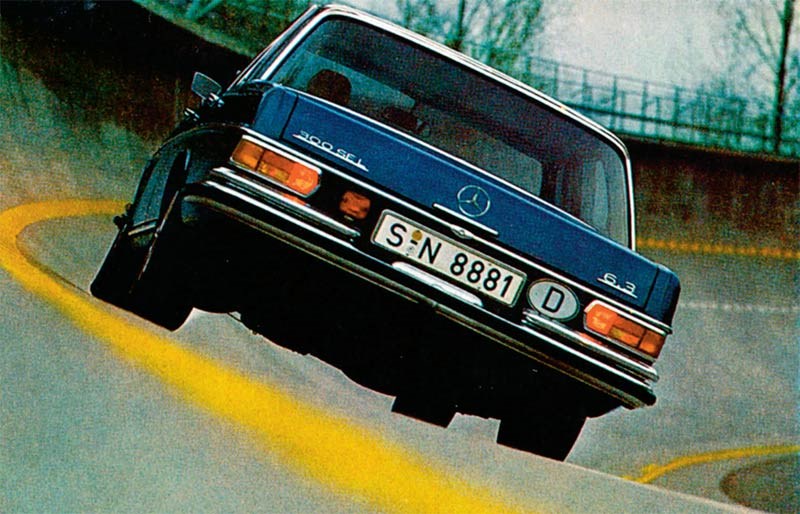 Mercedes-Benz 300SEL 6.3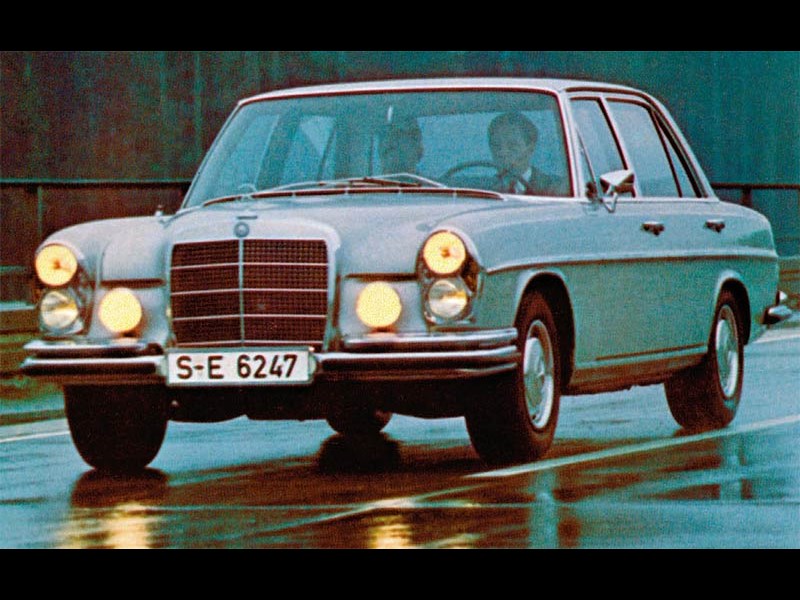 Mercedes-Benz 300SEL 6.3

The imposing Benz 300SEL combined sheer grunt with exceptional build quality and impressive luxury...
Bargains for the brave
MERCEDES-BENZ 300SEL 6.3
When Mercedes-Benz built a two-tonne limousine for sale to the world's wealthiest, it needed a big engine to haul it around. When someone in M-B's design centre discovered that the 6.3-litre V8 from its 600 'Grosser' fitted into a 109 Series body, a new supercar was created.
Squeezing the V8 into a space intended for 3.0 litres of straight-six was an engineering challenge that the team at M-B relished. They also did a far more polished job of getting the cooling right than did Jaguar when relocating its V12 into various road-going guises.
So great was the torque liberated by the V8 under full throttle that the 300SEL nose lifted like a speedboat's, and things didn't level out until you were travelling at close to 80km/h. US tests claimed to have recorded 0-97km/h times of less than six seconds, but the generally accepted figure is 6.5sec – still astounding for a car geared to reach more than 210km/h and weighing 1740kg.
Packing an engine bay as tightly as the 300SEL's and then adding the complexity of self-levelling suspension is asking for trouble, and people attempting to maintain these cars have been shocked at the cost of quite simple tasks.
However, due in part to the perversity of people who love big Mercedes-Benz cars and the significance of the 6.3 itself, a good proportion of the 6500 cars made remain in existence. Not a lot of them live in Australia because not a lot sold here new, but overseas markets are strong and top-quality cars are headed for $75,000 in local money.

TRAPS AND TIPS
In common with some others here, the SEL features self-levelling suspension. And a Benz that rests on its belly when the engine is off and doesn't immediately rise to full ride height when started will have potentially costly problems.
The 6.3-litre V8 was superb when new, but these cars are now more than 40 years old and possibly looking at their second engine rebuild. Beware timing chain noise and exhaust smoke at start-up. Stretched chains will cost about $1000 to replace, but one that breaks can spark a $15,000 rebuild.
Cars in Australia need to have operational air-conditioning and a heater/demister. If the fan won't operate and the heater slides are jammed, expect a minimum $2000 repair quote.

FROM THE WHEELS ARCHIVES...
Words: Jerry Sloniger - May 1968
Big Benz was a three-pointed star, wrote Jerry Sloniger...
These weary eyes were well and truly star-struck before the Geneva Salon ever opened for 1968 – dazzled by a three-pointed star called the Mercedes 300 SEL 6.3.
The recipe is familiar to every American hot rodder. You take a fine-handling five-seater with air springing, four-speed automatic gearbox, four-wheel disc brakes plus anti-lock valve and progressive power steering. Frost that cake with the 6.3-litre V8 from their super-luxury 600 limousines, ventilate the discs and stand clear.
The only car in Germany with a higher rated top speed is Porsche's 911S and even that can't match the acceleration. If you want figures, consider 0-60 [mph] in 6.4sec and a top speed of 133mph.
a
To get my complaints out of the way – apart from the price, which is beyond us all – their power steering with 2.2 turns lock to lock is fine on autobahns but almost too quick and nervous in S-bends.
Despite standard super-sport, low-profile, braced-tread FR 70 VR 14 tyres and a fine suspension balance, you can easily smoke the rear wheels. This is the kind of torque we treat gently in hotter US sedans but seldom find around the continent. The car reminds me of a NASCAR sleeper.
The 300 SEL back axle remains a single-pivot swing system, but only Rudi Uhlenhaut could tell that it didn't have the angled A-arms of their new small series.
Our pre-release bash didn't offer a chance for consumption checks but DB indicates a range of 12-20mpg. With windows and electric roof panel closed tightly – by means of buttons, how else? – you can sweep majestically along and talk in mutters. Mercedes fits its 6.3 with such features as a master switch on the driver's door to prevent passengers playing with same, and vacuum door locks so that one turn of the key seals all four doors, the fuel filler lid and boot.
Mercedes has in one stroke put itself ahead of the world's fast sedan set.

SPECIFICATIONS
Mercedes-Benz 300SEL 6.3
Number built: 6526
Body: All-steel, combined body/chassis 4-door sedan
Engine: 6332cc V8, SOHC, 16v, fuel injection
Power & torque: 186kW @ 4000rpm, 586Nm @ 3000rpm
Performance: 0-97km/h 6.5sec; 0-400m 14.9sec
Transmission: 4-speed automatic
Suspension: Independent, adjustable with air springs (f); Independent, swing axles, air springs (r)
Brakes: Discs, power-assisted
Tyres: FR70VR14 radial
Price range: $8500-$60,000
Contact: Mercedes-Benz Clubs in all states,
www.ozbenz.net


*****

More reviews:
> World's Greatest Cars series: Mercedes-Benz 450SEL 6.9
> Mighty Mercs: 1970s Mercedes-Benz V8s
Search used:
>> Search Mercedes-Benz cars for sale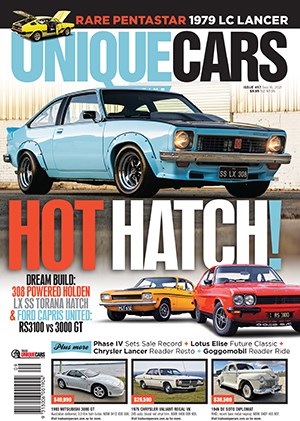 Subscribe to Unique Cars Magazine and save up to 42%
Australia's classic and muscle car bible. With stunning features, advice, market intelligence and hundreds of cars for sale.
Subscribe