Holden HT Brougham review
---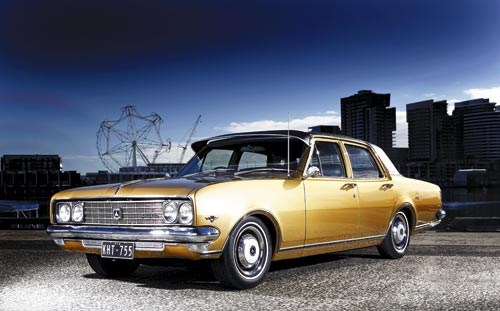 Holden HT Brougham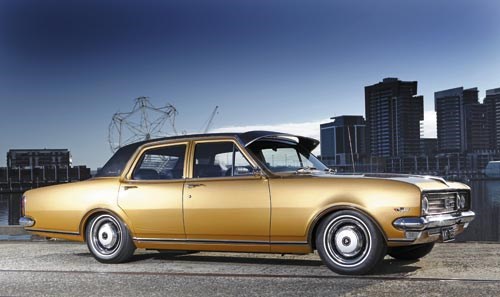 Holden HT Brougham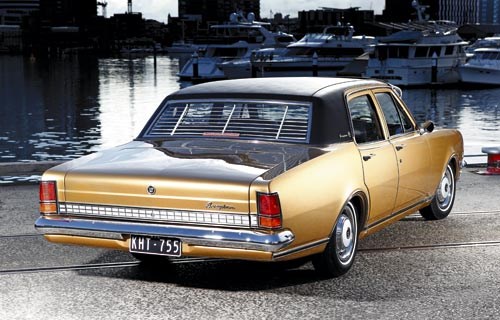 Holden HT Brougham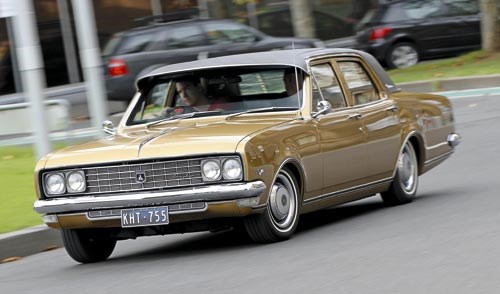 Holden HT Brougham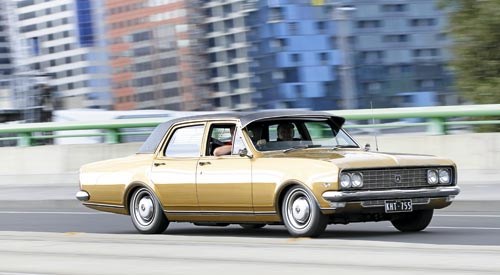 Holden HT Brougham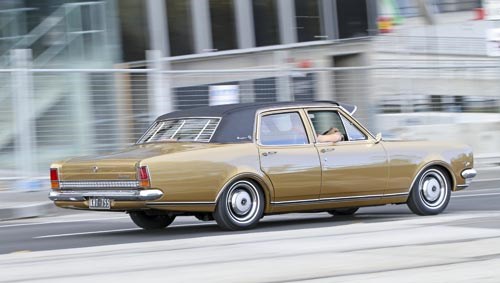 Holden HT Brougham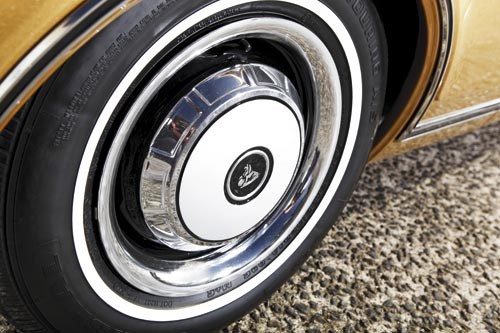 Holden HT Brougham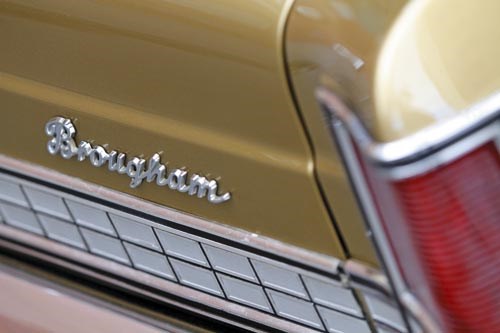 Holden HT Brougham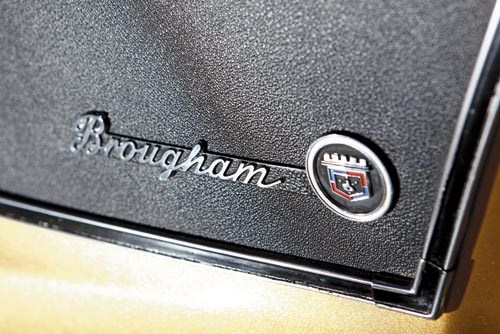 Holden HT Brougham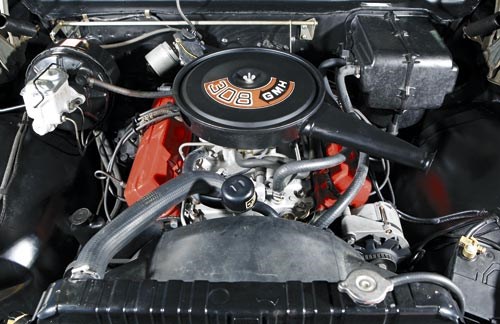 Holden HT Brougham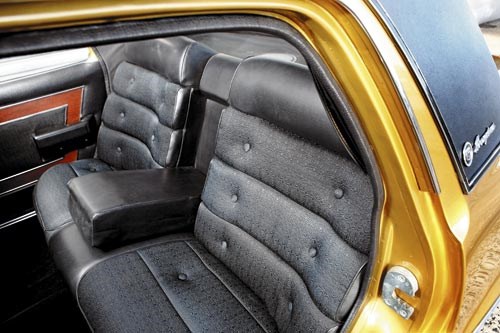 Holden HT Brougham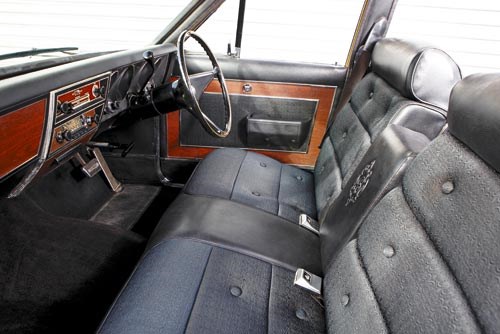 Holden HT Brougham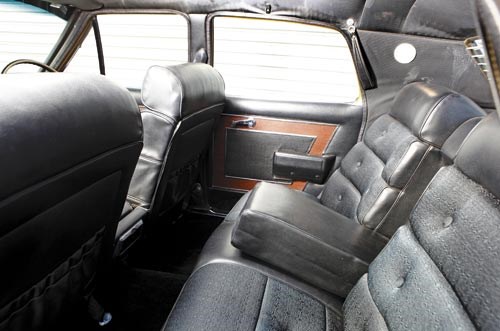 Holden HT Brougham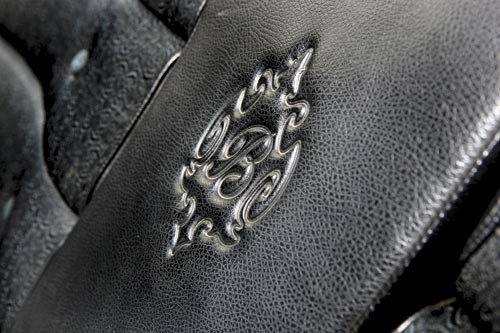 Holden HT Brougham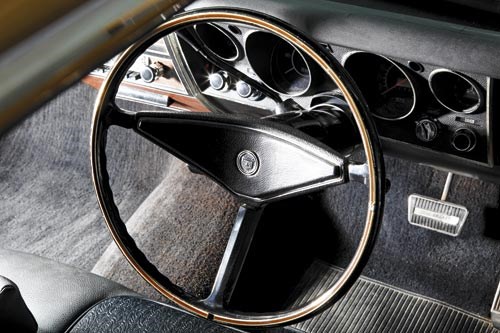 Holden HT Brougham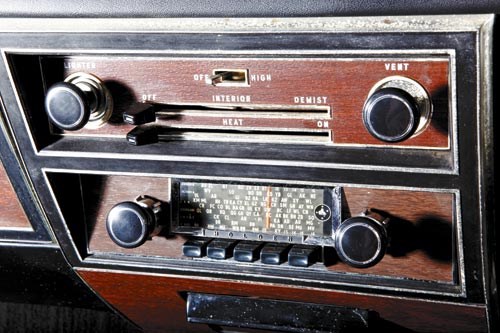 Holden HT Brougham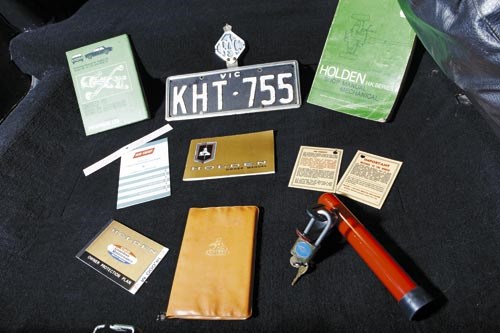 Holden HT Brougham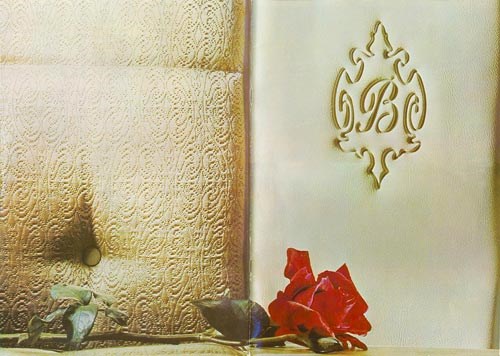 Holden HT Brougham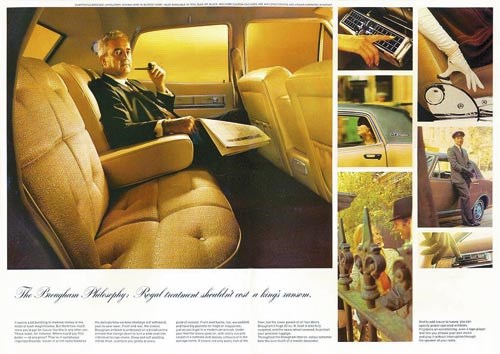 Holden HT Brougham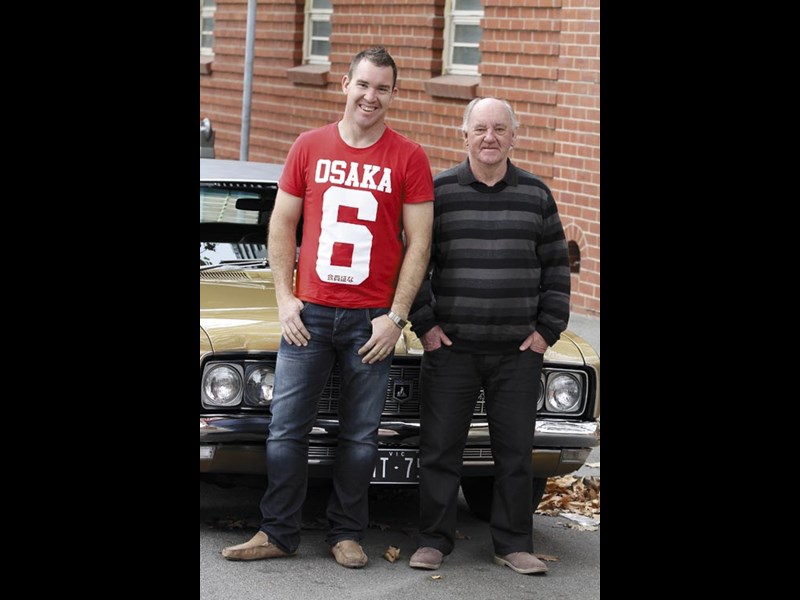 Dean Black with his father Bob

Classic: Handed down through three generations, this show-stopping HT Brougham is local luxury motoring at its finest
From Unique Cars magazine #344, December 2012
Holden HT Brougham
> Watch the video: Holden HT Brougham
GOLD MEMBER
Thirteenth of December, 2007 was a sad but significant date in the Australian motoring industry. It was the day the last Fairlane rolled off Ford's production line and therefore gave the win to Holden's Statesman in the battle for luxurious, local large-car supremacy.
As their respective company's range-toppers, they were Australia's limousines. They ferried our dignitaries from parliamentary hearing to cocktail function and everything in between.
Just as Euro political heavyweights like Gerhard Schröder had an Audi A8 and Nicolas Sarkozy had, erm, a Renault Vel Satis (merde!), our own pollies enjoyed lounge-like legroom in the rear of these stretched family sedans. They were, as the brilliant '90s ABC TV comedy, The Late Show, described them: "the cars with the flags on the bonnet".
Following the Fairlane's demise, Holden became the lone player in the market and remains so to this day, but it was an inauspicious beginning. Ford debuted the ZA Fairlane in mid-1967, and its success left Holden clamouring for a response. It arrived, some 14 months later, in the form of the Brougham – a stop-gap solution until the all-new HQ Statesman could be unleashed in 1971.
The Brougham was pitched as Australia's Cadillac, but luxury had a different meaning in the late-'60s. It meant more cut-pile carpet than a Persian rug factory, seats finished in imported brocade and embossed with a unique logo, pull-out map pockets and courtesy lights on every door, and an infinitely variable heater/demister.
On the outside, the vinyl roof and a pair of thin gold stripes along each side were as much as you could hope for. Mechanically, the imported 307ci Chevrolet V8 with 157kW/407Nm was standard equipment, attached to a two-speed Powerglide with power front disc brakes also standard. Cost was $3795, or around $400 more than a fully-optioned HK Premier.
The General needed to claw back ground, but after the Brougham's release, some members of the media were left scratching their heads. It had been expected that Holden would stretch the wheelbase from the standard HK's 111-inches (2819mm) to a Fairlane-matching 115 (2921mm) in order to liberate that all-important extra rear legroom for its intended well-heeled clientele.
Holden had indeed stretched the Brougham's length, but the extra seven inches it carried over the regular HK were all behind the rear wheels, not in front. This gave Holden's new flagship an enormous boot – about 900 litres in volume – but the overhang made it vulnerable to scraping and, theoretically, reduced passenger room.
Imagine the surprise, then, when the tape measure revealed that in terms of interior space, there was little between the Brougham and Fairlane. Had Holden been taking interior packaging tips from Doctor Who and his Tardis?
The secret lay in the rear roofline, which was altered in the Premier and Brougham to provide a less rakish, more formal profile than the standard Belmont and Kingswood. This gave Holden more flexibility in terms of rear-seat packaging. As the Fairlane was pegged to the Falcon's roofline, it didn't enjoy the space advantage its extended wheelbase suggested.
Other aspects of the Brougham package weren't so competitive. Period road tests could find no fault with the Chevrolet 307, but saddling it with only two ratios hampered performance, trailing the Fairlane by 3.6sec over the quarter mile (19.6 vs 16.0sec, Wheels December 1968). All the extra weight out back also meant the Brougham would oversteer with little provocation – fun for experienced drivers, but rather daunting for novices.
Launched in August 1969, the arrival of the HT addressed many of these criticisms. Wider tracks front and rear stabilised the handling and the HT Brougham introduced Holden's own 308ci V8 producing 179kW/427Nm, enough to cut the quarter mile time to 17.9sec. Exclusive to the Brougham (other Holdens continued with the 307 to clear remaining stocks and to give the Brougham a point of difference), the new engine gave Holden's luxo-barge much-needed flexibility.
A price rise to $3988 didn't deter David Black, who bought our featured HT Brougham new from Mollison Motors in Kyneton, Victoria. According to his grandson Dean Black, the third-generation current owner of the car, the slick gold Brougham made his late grandfather something of a local celebrity. "When my grandfather got it he was like the president of the town, he was like the king," laughs Dean. "It was never a daily driver – it was always just a special-events car [for] longer drives. It got passed down to my dad and then he passed it on to me.
"Dad didn't ever really use it – he was a train driver so he missed the whole 'car' thing – so it pretty much sat in storage until I was in between cars and working locally so I started driving it every now and then."
Having been garaged its whole life, the Brougham remained in excellent condition. That is until a driver pulled a U-turn in front of Dean one day and creased that pristine panelwork. While the damage was minor – "I think it broke the headlights [and] I replaced the guard, that was all I did to it," – a full rebuild was decided upon, if only to repair the damage that Dean had caused as a toddler.
"When I was two years old, grandad had an HK ute," remembers Dean.
"I reversed into [the Brougham], then 30-or-so years later I had to repair my own dint!" A panel beater by trade, Dean tided up his indiscretions and sent it to Bryce from Gisborne Smash Repairs for a fresh coat of gold.
Seeing the car in all its glory inspired Dean to delve deeper than the superficial, but with no deadline to adhere to, he took his time to get things right, enlisting the help of mates when required. Not that much help was required in some cases. Having done only 94,000 miles when the rebuild began, the tough-as-nails 308 V8 probably had enough life left in it for another trip around the clock. "Paul, the guy that pulled the motor apart, said 'do you want to just put some rings in it? There's nothing wrong with it'," says Dean.
The rest of the oily bits received a similar freshen-up and the suspension got a thorough going-over back to original specifications. In essence, Dean now owns a brand new HT Brougham, which, given the simplicity and ruggedness of early Holdens, should have little trouble cruising on for another 43 years.
Now a regular on the Melbourne show scene, others are appreciating the effort Dean has put into his grandfather's pride and joy. In fact, we discovered Dean and his Brougham at the Hanging Rock car show in February this year and awarded it Best Presented on the day.
"It was the first show I'd been to," exclaims Dean. "It's been to about six or seven others now and it's got four trophies, so everyone else seems to like it as well. If I'm standing near it at a show people are just, 'Whoa! The Brougham, haven't seen one of those' – [people] get a buzz out of it and that gives me a buzz too.
"I have to thank my grandfather and father for looking after it. My grandfather was always a Holden man and I was always Holden but my wife's father works at Ford so every other car I've got is a Ford. It's one of those things – the good one's a Holden so I'm right!" grins Dean.
As the muscle car boom has made mint condition, fully-restored examples of Ford and Holden's hero cars a relatively common sight at shows, cars like Dean's Brougham add a welcome slice of colour and variety to the classic car scene.
Should the passion for these local limos increase, perhaps one day Brocky's Commodore will be joined at a car show by Whitlam's Fairlane and Keating's Caprice, proudly displaying their "flags on the bonnet".
I OWN ONE
It'd be unusual these days for a car to spend one decade in the same family, so for one to have spent over four owned by the same clan is a very rare thing indeed!
Dean Black, is more than happy to carry on the legacy of his grandfather's HT Brougham, bought new as "the good car" in 1969.
"My grandfather had the mechanic's shop in Gisborne, I got into [cars] when I was about 14 and he got me into them," explains Dean. "I used to work at the garage with him.
"[The rebuild] took about four years, we just did it real slow, there was never a rush to get it done. We got the body painted and thought, 'Well, that's come up really well, we might as well do everything else!
"I have to thank Paul, Chris, Bryce and Brad for their work and sourcing parts. I also have to thank my mother and father and my wife Marie. She's not into cars but she puts up with it – she gets a bit more excited when I come home with trophies," laughs Dean.

SPECIFICATIONS
1969 Holden HT Brougham
Engine: 5044cc V8, OHV, 16v
Power: 179kW @ 4800rpm
Torque: 427Nm @ 3000rpm
Weight: 1473kg
Gearbox: 2-speed automatic
0-97km/h: 10.8sec*
Top Speed: 166km/h*
Value: $22,000 (Condition 1)
*Wheels, September 1969
*****
More reviews:
> Then & now: Holden Brougham v Caprice
Search used:
>> Search Holden cars for sale
Unique Cars magazine Value Guides
Sell your car for free right here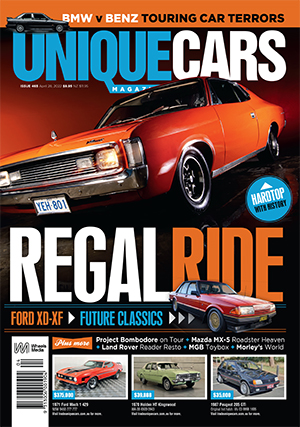 SUBSCRIBE TO UNIQUE CARS MAGAZINE
Get your monthly fix of news, reviews and stories on the greatest cars and minds in the automotive world.
Subscribe