1967-73 Mercury Cougar: Buyers guide
---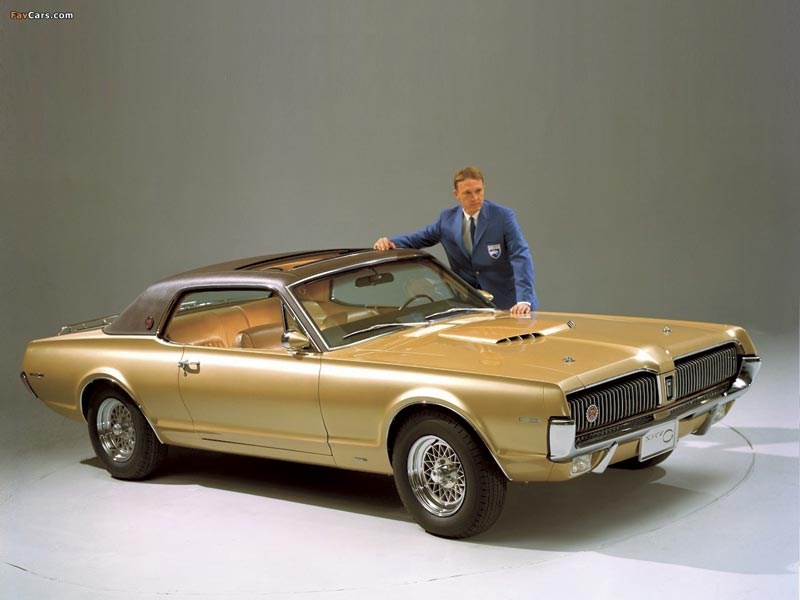 1967-73 Mercury Cougar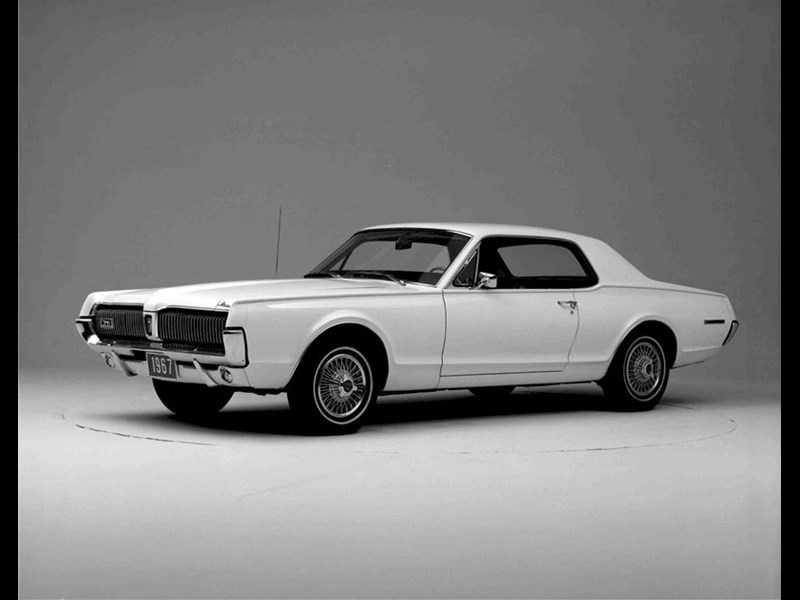 1967-73 Mercury Cougar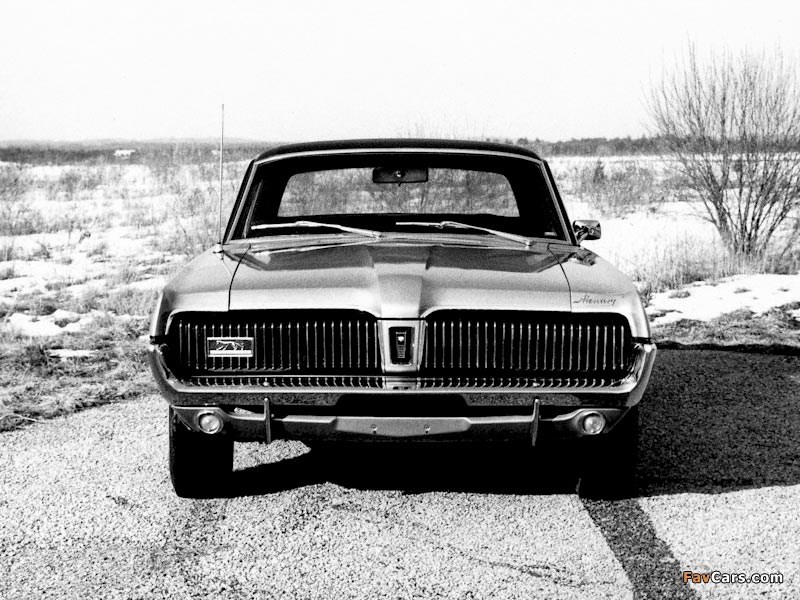 1967-73 Mercury Cougar

Classic Mustang beyond your budget? Consider the cougar...
1967-73 Mercury Cougar
WHAT IS IT?
The cougar is a versatile and cunning killing machine and won't shy from taking on a North American wild horse (aka mustang).
Mercury's Cougar was launched on 30 September 1966 under the banner of "untamed elegance". While sharing its floor pan and major components with the Mustang, 77mm of extra wheelbase and softer suspension delivered ride quality keeping with the Cougar's decidedly up-market image.
Unlike the Mustang, V8 engines were standard to all Cougar models. Priced at US$2851 in 1967, basic Cougars came with 4.7 litres and a three-speed manual transmission. In that first year, 90 per cent of cars sold were optioned with an automatic 'box.
Hiding the headlamps was a stroke of marketing genius. It aligned Cougar with Ford's newly-restyled T'bird and the styling ploy accentuated the car's width.
The Cougar's appeal was enhanced by the arrival of the leather-trimmed, vinyl-topped XR7. With the stock 4.7-litre engine, XR7s were priced $200 above the basic Cougar but for an additional $323 XR7 buyers could specify the 'GT' package which included stiffer suspension, front discs, wider tyres and a 248kW 390ci. Four-speed transmission was standard to the GT; auto was optional.
Media reaction to Ford's new pony car was very positive, Motor Trend awarding it Car of the Year in 1967.
Cougar's 1967 sales were spectacular; 116,000 base models, 7400 GTs and 27,000 XR7s in a year when Mustang sales diminished by 135,000 units.
The car also showed its mettle in the TransAm series, finishing second behind the Mustang team.
A limited-production GTE Cougar arrived in 1968 to capitalise on the car's performance image. It was followed by a string of 7.0-litre versions with the ability to record sub-14 second times for the standing quarter mile.
The Cougar's first major restyle came in 1969, accompanied by the release of a convertible. The base V8 now displaced 5.8 litres and three big-blocks were available. The Eliminator was briefly available with the same 4.9-litre engine as used in Boss 302 Mustangs.
Post-1969 Cougars with were not well received. Sales of 72,343 during 1970 declined to 52,000 by 1972. The Cougar was becoming dated and overweight; after 1971 the big-block was discontinued and by 1974 the car's weight had ballooned from its original 1365kg to a gargantuan 1934kg.

HOW'S IT DRIVE?
Leon Bray's 1970 model Cougar XR7 convertible looks and feels more spacious than its corporate Mustang cousin. The broad dash is populated with switches, dials and woodgrain trim, the leather-bound bucket seats well-shaped.
The 7.0-litre engine delivers embarrassing amounts of torque and a substantial chirp from rear tyres under moderate throttle.
Acceleration times recorded by US road tests confirm the 'Ram-Air' Cougar's capabilities; 0-60mph (0-96km/h) in 5.6sec and the standing quarter in 14.1.
Bray has owned the XR7 since 1999 and his experience warns that cars of its ilk might suffer woes not necessarily of Lincoln/Mercury's making.
"When I got it the steering was woeful and it'd wander all over the place under brakes," he said. "Most of the problems were due to a right-hand drive conversion that had bits of local Falcon mixed in with original components. The only way to get it to steer and handle was to have the entire job re-done."
Designed for comfort-focused buyers, the Cougar's suspension is less harsh than the Mustang's and an additional 60kg of sound deadening quietens the drive.
Front disc brakes were fitted standard to all big-blocks and are a recommended modification to any Cougar that will be driven. The parking brake is foot operated.
The XR7's rim-blow steering wheel is identical to a Landau's. An additional benefit of the Cougar's long- wheelbase is its stows the electrically-operated top into a recess without impinging upon boot space.

CHECKLIST
Normal Mustang rust cautions – floors, rear quarters, sills – apply plus a few special warnings. Vinyl-covered roofs need to be checked for bubbling or discolouring. Ensure the vacuum-activated headlamp covers and power-operated top on convertibles operate correctly. Vacuum leaks from the accumulator that activates the light covers can be difficult to rectify. Reconditioned grilles, various rust repairs, new door handles, lenses and glass are available from Cougar specialists and not especially expensive. Bumpers, door trims and various parts seem difficult to find.
Ford engines will be almost boringly reliable, though cars used infrequently can suffer leaks. Vague steering could be due to power steering pump bolts working loose.
Virtually all Cougars available here will have very durable automatic transmissions. A loose torque converter will produce knocking noises under acceleration. Due to the rarity of original factory-built manuals, four-speed Cougars could be conversions so check the vehicle's authenticity.
Good-quality shocks will improve handling without ruining ride quality. Extra wide tyres can foul the inner mudguards on full lock. Disc brakes are recommended for all Cougars and drum conversions are straightforward. Ensure the parking brake release operates without excessive force.
Most Australian-market Cougars come with power everything and a propensity for problems. Test the speed and smoothness of electric windows and the power tops on convertibles. The fascinating sequential rear indicators should blink rhythmically but may not be considered legal by some authorities. Colouring the lenses amber and linking them to the flashers should solve the issue.

SPECIFICATIONS
1967-73 Mercury Cougar
Body: 2-door coupe or convertible
Engine: 4737cc, 4949cc, 5753cc, 6392cc or 7015cc V8, OHV, 16v
Power: 237kW (6.4-litre XR7)
Gearbox: 3- or 4-speed manual, 3-speed automatic
Suspension: independent with coil springs, control arms, anti-roll bar and telescopic shock absorbers (f) semi-elliptic springs with telescopic shock absorbers and optional anti-roll bar (r)
Brakes: drum/drum with disc (f)/drum (r) optional (standard on XR7)
Price: $7000 - $33,500


*****

More reviews:
> 1969 Mercury Montego MX review here
> 1956 Mercury Monterey review

Search used:
>> Search Mercury cars for sale
Unique Cars magazine Value Guides
Sell your car for free right here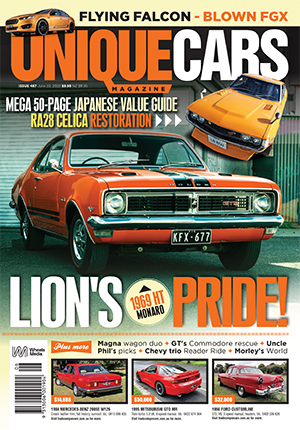 SUBSCRIBE TO UNIQUE CARS MAGAZINE
Get your monthly fix of news, reviews and stories on the greatest cars and minds in the automotive world.
Subscribe