Studebaker Lark V8: Aussie original
---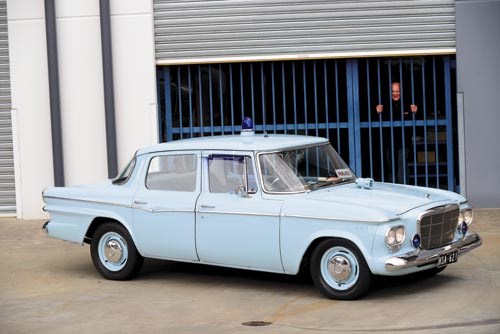 Studebaker Lark V8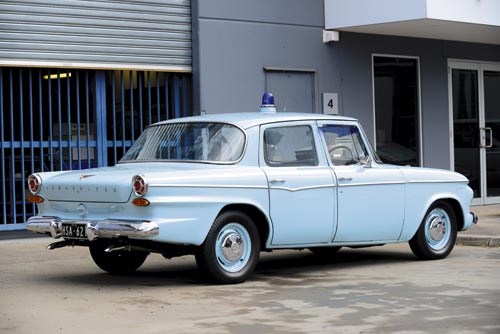 Studebaker Lark V8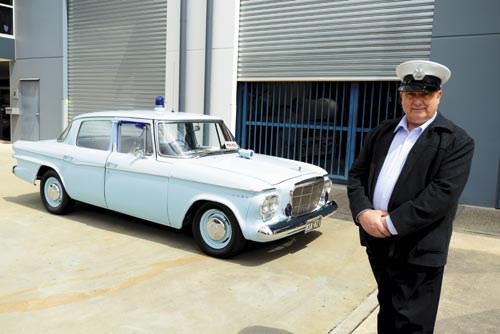 Studebaker Lark V8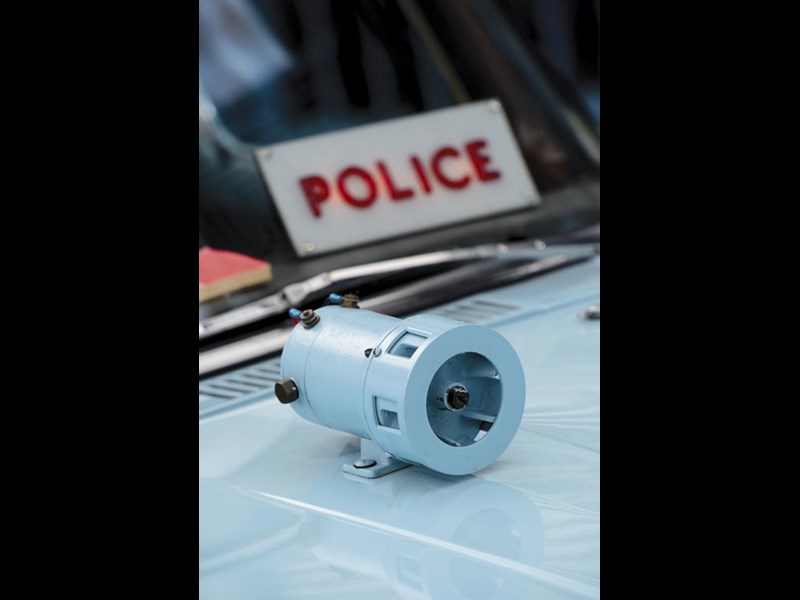 Studebaker Lark V8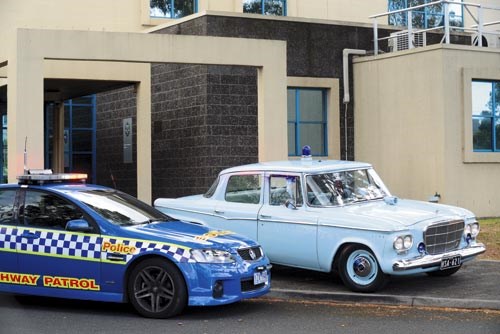 Studebaker Lark V8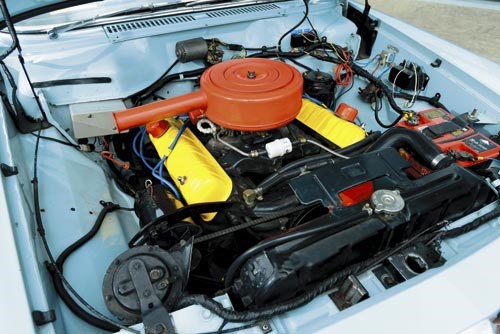 Studebaker Lark V8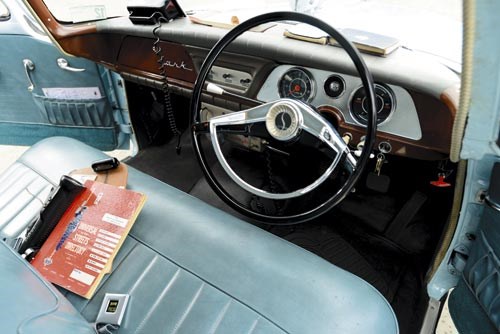 Studebaker Lark V8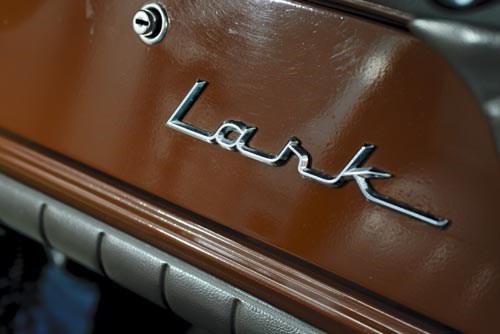 Studebaker Lark V8

Studebaker Lark V8

The scarcity of OHV V8s Downunder in 1959 ensured that the then new Studebaker Lark arrived to a warm welcome
Studebaker Lark V8
ON A WING AND A PRAYER
Although few observers may have known it at the time, in 1959 the Studebaker Lark shone four headlights into Australia's motoring future. Remember 1959? Prime Minister Bob Menzies was still a Mr, black and white television still hadn't arrived in some states, Graham Kennedy's In Melbourne Tonight rocked that city, and few buyers wanted any more than the FC Holden's 70 brake horsepower. The Holden was still the only locally manufactured car with the Ford Falcon and Chrysler Valiant set to follow in 1960 and 1962 respectively.
The Lark combined dimensions similar to a Holden with a V8 engine of the type associated with big American cars best exemplified locally by the Ford Customline. From the introduction of the 1959 model year 'compacts', US buyers would soon take the availability of a powerful V8 in such cars for granted.
It would not be until 1965 that Chrysler Oz would offer a bespoke V8 version of the Valiant and September 1966 and the 'Mustang-bred' XR Falcon that Ford would follow suit. Holden? Try March 1968. Even in the US the Lark was way ahead of its mainstream 'compact' rivals in offering a V8 engine option, which Chevrolet and Ford would not do until the 1963 model year.
The US trend to V8-powered 'compact' cars never really took off here; an overwhelming majority of Holden/Falcon/Valiant customers continued to choose six-packs. In 1959 the Lark represented a compelling alternative to prestige car buyers more interested in performance with reasonable economy than the proverbial lashings of leather and walnut.
Exciting as the Studebaker Lark was for Australians it was nothing less than a necessity for ailing Studebaker-Packard. When the Lark flew into its picture, the grand old South Bend, Indiana corporation acquired some fresh air.
Ironically, some of the seeds for Studebaker's demise were sown by its great success in the early postwar era. So beautiful were the 1953 'Loewy coupes' (actually styled by Bob Bourke) that demand for them outstripped their sedan counterparts four to one but management had expected the reverse.
Worse, the price war between Chevrolet and Ford took the small companies prisoner. While their sales grew, those of the so-called 'independents' went into free fall. By 1955 Kaiser bit the dust and Hudson followed two years later. Without the Lark, Studebaker might not have lasted until 1960.
The radical 'coming-or-going' '47s (designed under the supervision of Raymond Loewy) got Studebaker off to a great postwar start. Then the '53 models sustained this momentum. After that, it was mostly downhill with sales declining from 320,884 for 1950 to 62,114 for 1958.
The Lark borrowed plenty from the 1953 Studebakers. From the A-pillar to the C-pillar it was the same car. But the front and rear overhangs were pared back. In the process the smaller car lost both elegance and weight. At entry level, it could get by with a 90bhp six. Like most domestic US sedans of the 1950s and unlike the other new smaller cars (Corvair, Falcon, Valiant, etc), the Lark was body on frame rather than a monocoque. So in this respect at least it was very old-fashioned for a car of its size and type in 1959.
The 'Lark VIII' series, which were the variants sold in Australia, made outstanding use of a 259 cubic inch V8. In standard two-barrel form this unit claimed 180 brake horsepower but there was a four-barrel, dual exhaust variant which added another 15. Equipped with this engine an otherwise standard Lark could reach 114.65 miles per hour down Conrod Straight but I'm getting ahead of myself.
In Australia the fully imported Lark got off to a great start. For 1958 Studebaker-Packard sales totalled just 133, of which 55 were Packard-badged variants. Then the Lark flew in – 122 for 1959 and 199 (23 of which were wagons) for 1960. Late that year Canada Cycle & Motor Co, the Victorian distributor, began production from CKD kits and the price dropped from $5200 to less than $3400. Despite the credit squeeze, 509 Larks found homes in 1961.
That same year racer/writer David McKay and Brian Foley led the opening laps of the Armstrong 500-mile race for standard production cars. No, it was not the Lark's international racing debut but it was the first time the model had been raced in unmodified guise (see below). It won its class (D, over 2601cc) and finished a lap behind the winning Mercedes-Benz 220SE of Bob Jane and Harry Firth.
There was an interesting story behind the second Lark in that 1961 race. Drivers Fred Sutherland and Bill Graetz were both members of the Victoria Police Force. The previous year for the inaugural Armstrong 500 Sutherland had teamed with another policeman, Clyde Martyr, in an unlikely Humber Super Snipe.
The 1962 event, the last at Phillip Island, saw another class win to the McKay/Foley Lark (£1251 – £2000 class this time) and second outright behind Jane and Firth again, this time in a Pursuit-engined Falcon.
The Lark's racing success has been underestimated, largely because it never won the 12-Hour race outright. It's important to remember that no outright winner was officially recognised until 1965 (Barry Seton/Midge Bosworth, Cortina GT500), by which time the Lark had racked up four class wins, two apiece at the Island and the Mountain.
In January 1962 the Lark gained a more formal connection with members of Victoria Police. Coincidentally or not, in January a Lark joined the wireless patrol fleet. No fewer than 318 were bought for this purpose until 1967 when the XR Falcon essentially replaced the Lark. Some Larks were also used by the NSW and ACT police forces but not as famously as the powder blue ('Police Blue') Victorian squad cars.
While the Lark had some form in the US both in racing and the police service, its profile did not benefit in the same way as it did here. In the American context it was quite a basic car, promoted as an economy-priced service car, one in which you could 'sit up straight with your hat on'.
Demand for such a car seemed to be quickly sated. In the first year North American sales were 131,078. But total Studebaker sales had collapsed to 77,255 for 1963. Five days before Christmas the South Bend factory closed down after the last US-built Studebaker, a Bordeaux Red (Lark) Daytona coupe came off the line. It was just months since the smartly face-lifted '64 models with their full-width grille and generally sleeker look had been shown.
Ironically 1963 was Studebaker's best year ever in Australia. Total sales were 1441 including unique local ambulances, police cars and tow trucks.
Studebaker staggered on, manufacturing cars in Canada and sourcing its engines from Chevrolet. There was a problem mating the 194 cubic-inch six and famous 283 V8 to the Studebakers' Borg Warner transmissions but a deal was done with taxi manufacturer Checker who had developed an adapter.
Australian assembly concluded with the 1965 models which still proudly bore the Lark name, although this had been all but dropped in the US. As late as 1967 'Chevy-bakers' were still being sold. And in 1968 two imported Studebaker Cruisers ('Cruiser' having superseded the apparently humble 'Lark') found homes. This was also the last year a Lark raced at Bathurst. Warren Weldon and John Hall brought it home eighth in Class D for cars costing $3001-$4500.
STUDEBAKER VERSUS JAGUAR
The Studebaker Lark made its international racing debut on 12 December, 1959 at Sebring in a support race for the inaugural United States Grand Prix.
Three 195 brake horsepower versions were entered after being prepared by Holman and Moody, famous for their race-prepped four-seater Thunderbirds and many others on the NASCAR circuit.
Other cars included three Jaguar 3.8 Mark 2s under the auspices of Briggs Cunningham, Falcons, and one each of Volvo, Hillman (!), Valiant, Renault, Saab, Sunbeam and Volkswagen.
Despite the retention of drum brakes and the three-speed gearbox, any mechanical resemblance to a standard issue Lark was coincidental because one was timed at 138 miles per hour, five up on the Jags. But those all-wheel discs and four-speed gearbox with overdrive on the British car counted for plenty.
NASCAR greats drove the Studebakers and Curtis Turner brought his home second behind one of the Jaguars.
This race was probably responsible for the institution of the later Sports Car Championship of America Trans-Am series.

STUDEBAKER VERSUS DAIMLER SP250, FIAT 1500 AND SUNDRY OTHERS
The Lark made a major contribution to Australian racing history when a 6-Hour production car race was run at Mt Panorama on 30 September 1962. David McKay covered the race in the December 1962 edition of Modern Motor having competed in a Fiat 1500. Although similar to the two previous Armstrong 500 events it was not the same because sports cars were eligible. There was a price ceiling of £2000 and the winning car, a Daimler SP250, snuck in by £5. Even closer was a Studebaker Lark that perhaps deserves to be recognised as the first Bathurst special-edition sedan.
According to McKay, York Motors, the NSW Studebaker distributor, had ordered a Lark equipped with factory options of a 225 brake horsepower engine, finned drums and competition dampers. But that engine was a larger 289 cubic inch unit available only on the long wheelbase Lark Cruiser. More likely, the car was powered by the optional 195 horsepower engine which also came with a four-barrel carby and dual exhausts.
It was eventually deemed eligible after controversy which probably convinced Don Algie and Kingsley Hibbard to put their own Lark back to standard a week before the race. Another standard Lark was entered and the trio won the teams prize. Algie/Hibbard won their class and finished second outright behind the Daimler sports car. The remaining Larks finished sixth and seventh in their class.
Two of the three recorded exactly the same top speed of 114.65 miles per hour down Conrod (suggesting the driving skills of veterans Algie and Hibbard were perhaps superior to the pilots of the 'hot' Lark, which must have exited Forrest Elbow at a lower speed in order to peak at the same number!), behind only the SP250 at 118.42 and an MGA Twin Cam at 116.3. McKay's Fiat 1500 (one of four) which finished second in the same class managed 102.27 down the chute and this conveys an idea of the Lark's superior engine performance.
As for the 225-cum-195 horsepower car, it deserves to be recognised as the first Bathurst special a year before the Armstrong 500 moved from Phillip Island.

I OWN ONE...
Here's car-guy Brian Peirce's take on owning a Studebaker:
"I was 22 when I bought my Daytona four-door from a local car yard in Southport (Qld) in 1967. I believe it was previously used by the Qld highway patrol.
"It was running a 289 V8 as fitted to the Avanti but it had dual Holleys. I added extractors and a dual exhaust system.
"At the drags at the Surfers Paradise Raceway, I ran a 14.5sec pass with slicks fitted.
"I loved it as a highway cruiser. The seats were really comfortable, like a lounge but with no lateral support. It was just great for my trips every six months from the Gold Coast to my parents in Sydney.
"There were no really bad points that I can recall, and I am tempted to look for another one; it was such a nice drive.
"In 1969 I had a head-on crash with a garbage truck which turned right in front of me through a red light in Sydney. That made quite a mess of the car but it rebuilt well. Somehow it never felt the same, not bad but not the same.
"That's pretty common after a prang in those oldies!
"I kept it until 1970 when I traded it for a ski boat in Newcastle."

*****
More reviews:
> Studebaker Commander Cabriolet

Search used:
>> Search Studebaker cars for sale
Unique Cars magazine Value Guides
Sell your car for free right here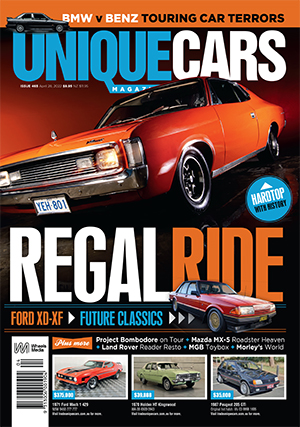 SUBSCRIBE TO UNIQUE CARS MAGAZINE
Get your monthly fix of news, reviews and stories on the greatest cars and minds in the automotive world.
Subscribe