BMW 2002 + Alfa Romeo Giulia Sprint GT + Ford Escort + Porsche 911T - Four Hot Euros
---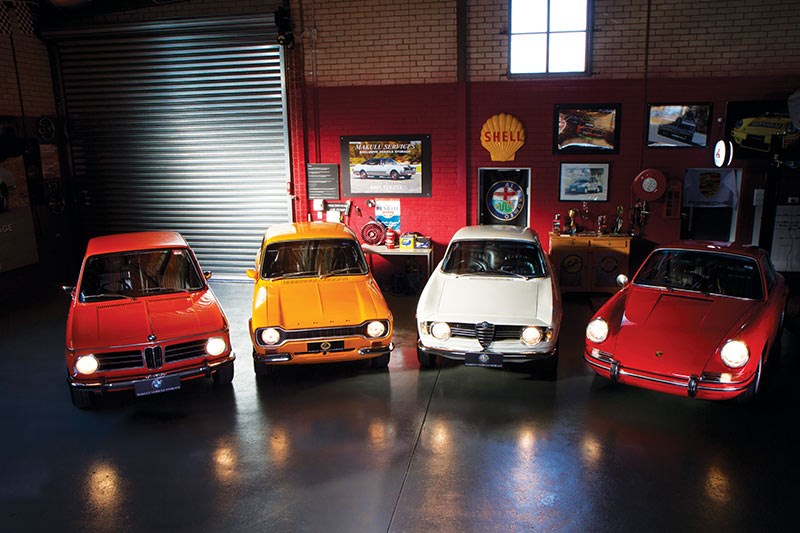 Forget your muscle cars, these are some of the finest drives ever to come out of Europe
Hot Euros
Any petrolhead worth their fumes will know only too well that you're being a fool to yourself and a burden to others if you turn only to muscle cars for your driving jollies. Even a casual glance across the decades will reveal legends such as Porsche 911s and Twin Cam Escorts that have been so prominetn on tracks across teh world. 
A little less fame and a little more creature comfort gives you gems like BMW 2002 and Alfa Sprint GT. To find any one of these cars in good original shape is arare treat. To find all four together in the one shed is a bloody miracle. So what do you do when you find a collection like this? Grab John Bowe and a bunch of cameras and go for a drive, of course...
BMW 2002 Tii Touring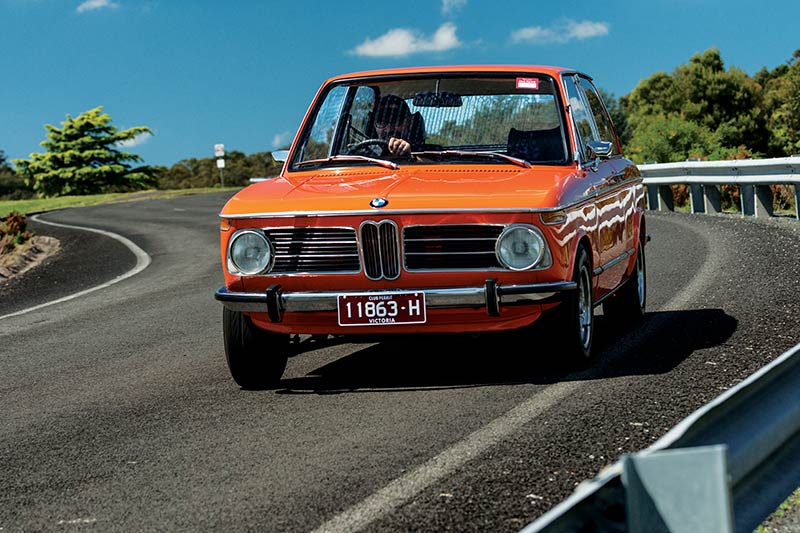 According to legend, we really have the Americans to thank for the development of the 2002 BMW, one of the marque's most iconic cars and one that's seen a huge resurgence in popularity over th last decade.
| Read more on the BMW 2002 Tii Touring
Alfa Romeo Giulia Sprint GT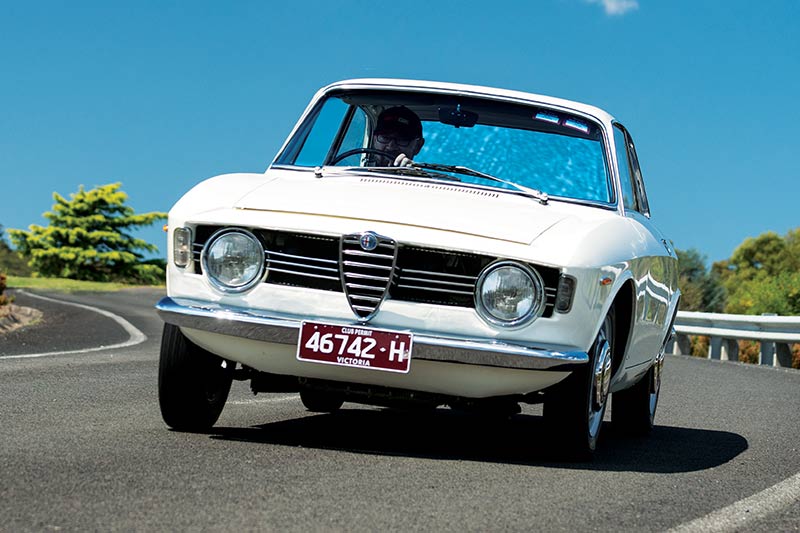 You'd have to take a long walk back in time to fully understand the significance of this model to the reputation of Alfa Romeo. Here was a light car with big car comfort, very solid performance and handling along with great brakes.
| Read more on the Alfa Giulia Sprint GT
Ford Escort Lotus Mk1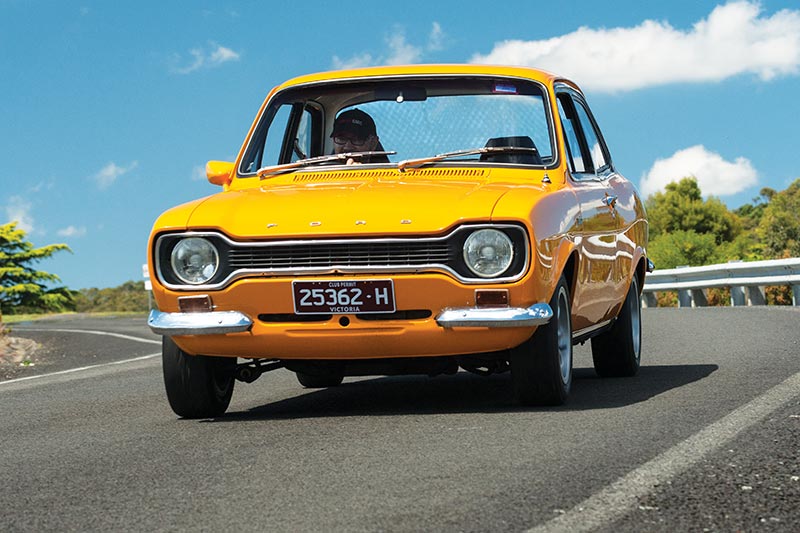 Our own Cliff Chambers wrote about this car, not so long ago; "When Cosworth-modified twin-cam engines began appearing in Lotus-tweaked Cortinas, Ford vaulted to the front row of British saloon car racing, but wider-ranging glory had to await the arrival of th Escort 'Twink'. Lighter, tighter and faster, the Escort was a winner on bitumen, gravel and even in the mud of a 'rallycross' competition."
| Read more on the Ford Escort Lotus Mk1
Porsche 911T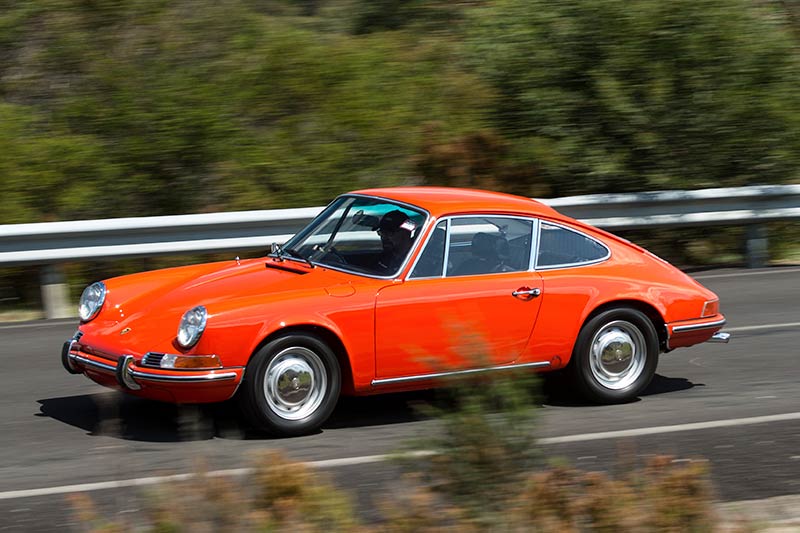 There's no mistaking the now venerable shape of a Porsche coupe and, in recent years, the prices of older air-cooled models have been skyrocketing. With cognoscenti still recovering from the shock of the 996 liquid-cooled series (it was only introduced in 199, after all...), the simpler and lighter-looking early cars are now very much in demand.
| Read more on the Porsche 911T
Meet the owner:
Clive Massel, Victoria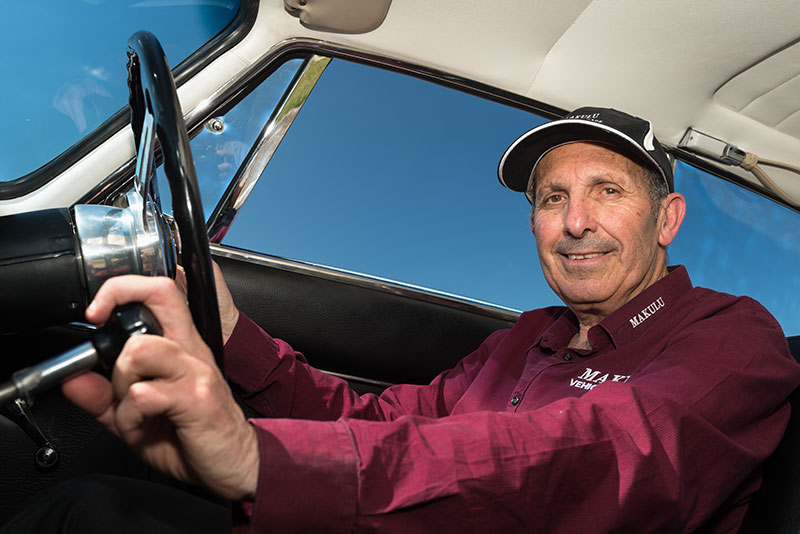 Clive Massel, the owner of this little nest of gems, is a long-term car tragic. As you may have gathered by now, he spent a fair bit of his life in South Africa and is now permanently settled in Australia. These days he runs a car storage business called Makulu Services. 
Given his experience, it seemed worthwhile asking his advice on buying desirable little hotrods liek these.
"There's no shortcut," he warns, "A good car will always remain a good car and a bad car will never come good. You can repair them but it's very difficult.
"I try to get them as original as possible - particularly bodies. A body with waves in it won't work, though engines are usuallye asy.
"If it's an investment - and they've proven to be outstanding investment - get something unmolested, where possible, with some form of history. The better the history, the higher the value.
"A good car doesn't come cheaply - normally you pay top dollar. I don't worry about it. Every car where I've been told you've lost your marbles'. I've doubled my money - every single one! It can gake time, usually years.
"Average cars are more difficult to sell because you're looking at a different sector of the market. With the top-end cars you're looking at people who have th money and know what they want and know that what you have won't be replicated. I've never lost on any car that was the right car.
"The minute they start wih the nmodifications, you lose the value. That's my experience.
"If you're buying for investment, there's certain criteria, if it's for fun I'm paying for the pleasur eand thrill and if I only get half of it back so be it.
So does he have any predictions on currently under-rated cars? "Last generation Monaro." Don't say you weren't told.
Unique Cars magazine Value Guides
Sell your car for free right here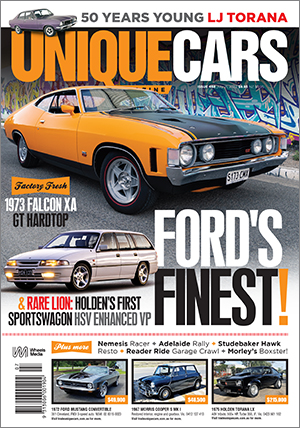 SUBSCRIBE TO UNIQUE CARS MAGAZINE
Get your monthly fix of news, reviews and stories on the greatest cars and minds in the automotive world.
Subscribe