Ford Escort RS1600/1800/2000 Review
---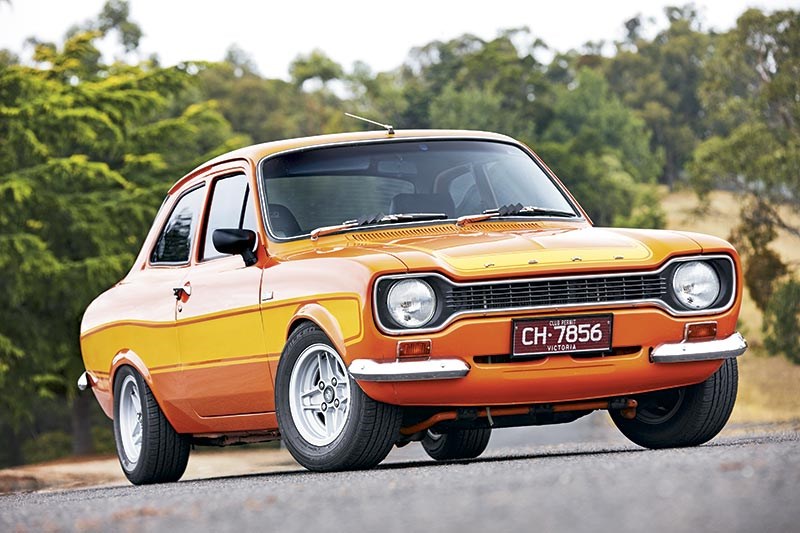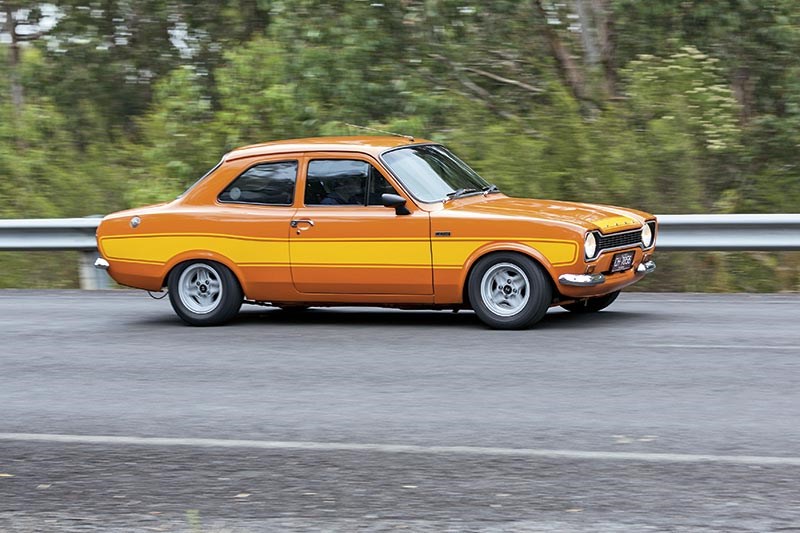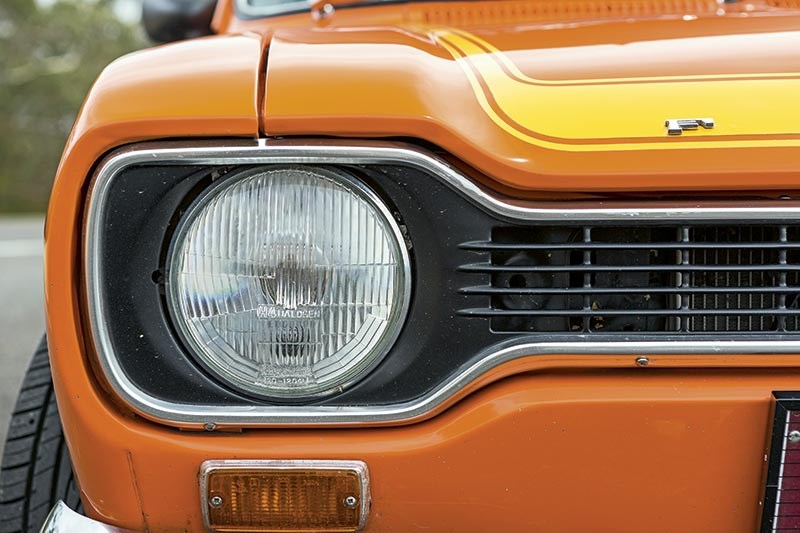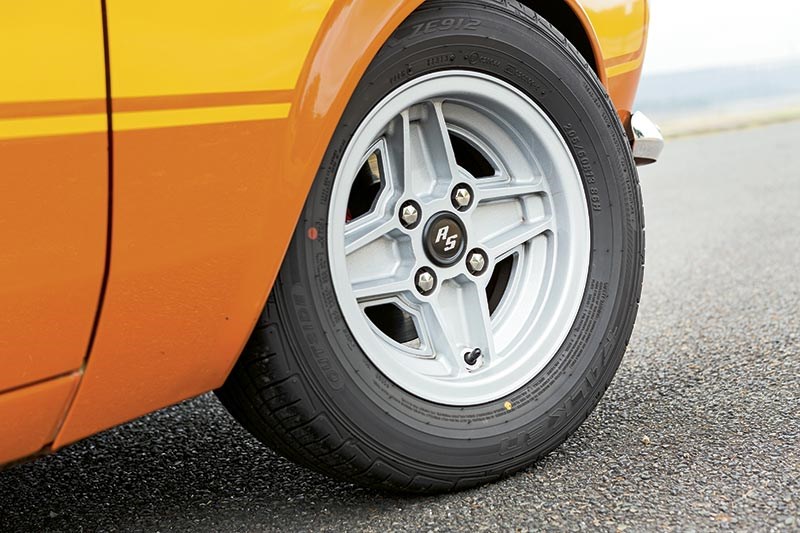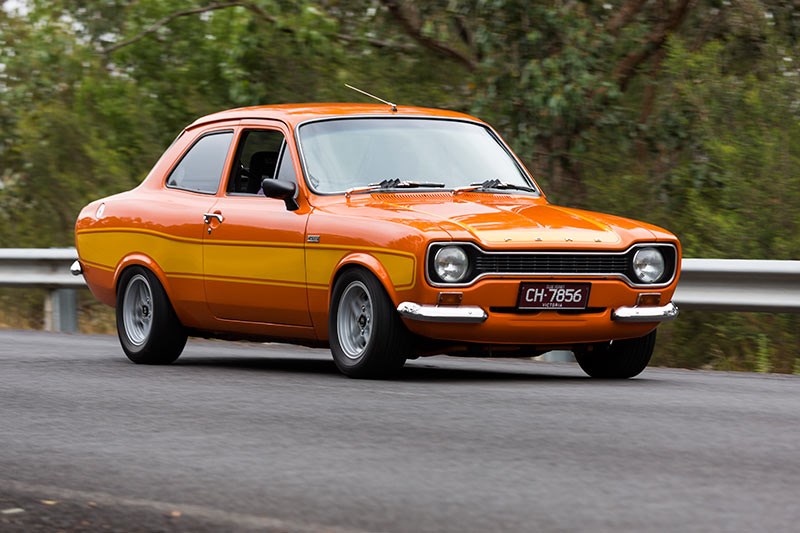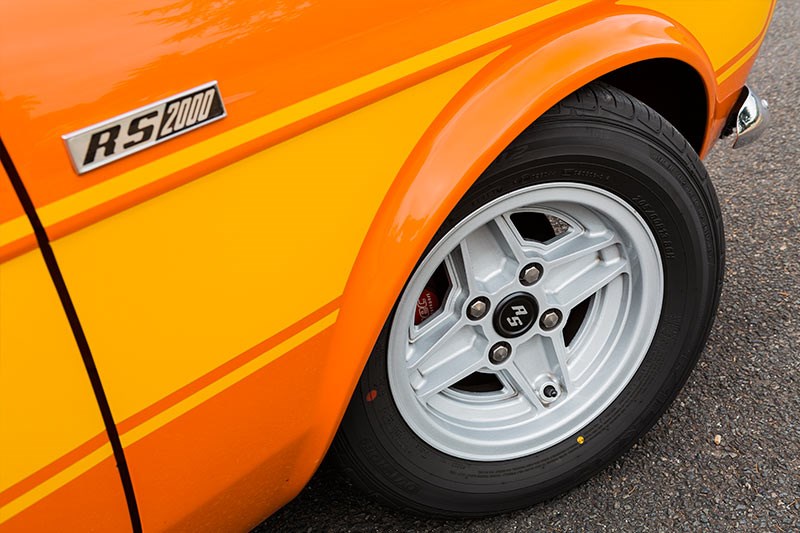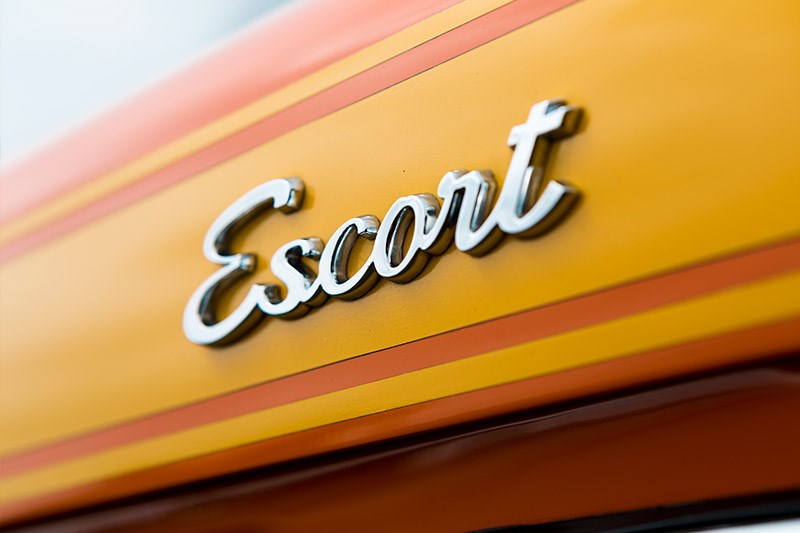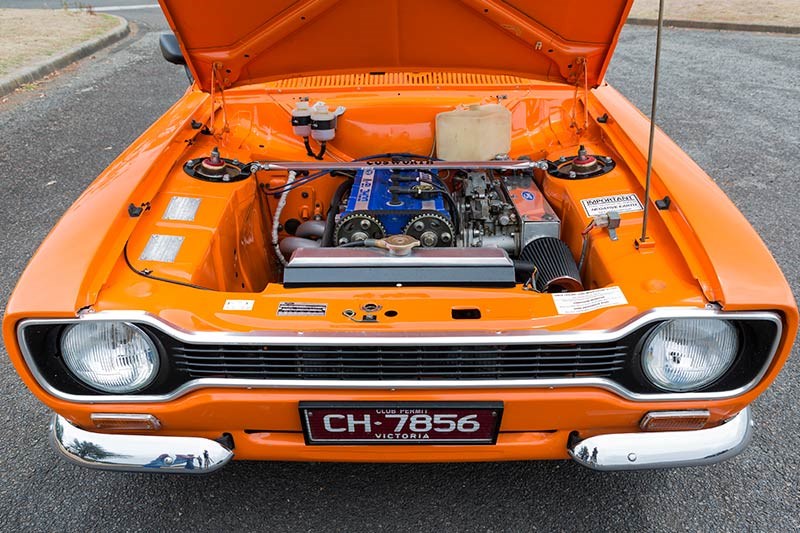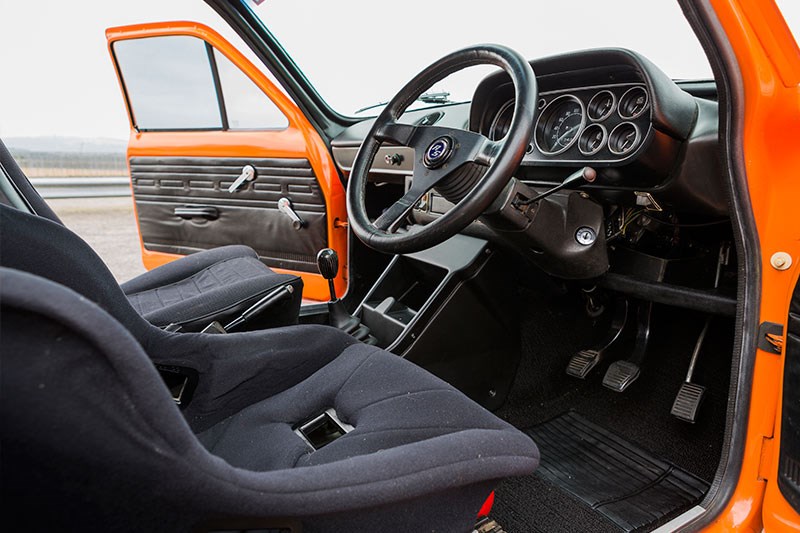 The RS Escort is one of the great sports cars from the blue oval and still looks fantastic after all those years
Ford Escort RS1600/1800/2000
Less than a year ago at New Zealand's Otago Rally, history was made when rising WRC star Haydon Patton won the event outright in a classic Ford Escort RS1800. Patton's win marked the first time in 30 years that the event, a round of the NZ National Rally Championship, had been won by a rear-wheel drive car. Escort enthusiasts were probably not surprised.
RS Escorts – real and replica – now dominate historic rally events throughout the United Kingdom and in parts of Europe. Vision of these cars being driven at absurd speeds on ridiculously narrow roads suggests that owners don't know how scarce or valuable the cars they are flinging about have become. Most likely they do know but do it anyway.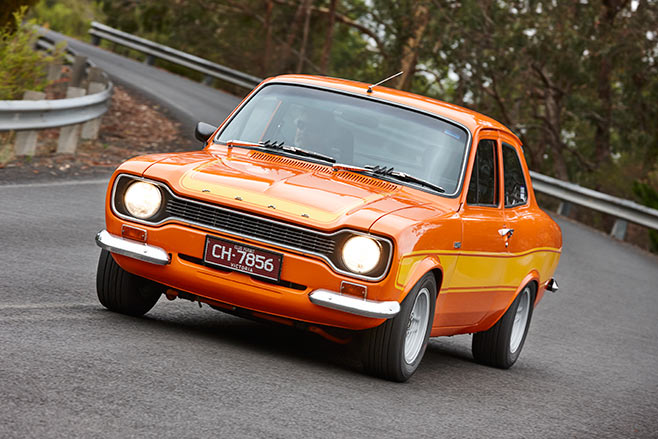 The world saw its first Twin-Cam Escort in 1968 and within weeks the Lotus-engined two-door had scored its first podium finish in a major European rally. Using a basic Ford block with Cosworth-designed overhead camshaft cylinder head the 'Twin-Cam' Escort was regarded as a giant-killer in circuit racing and rally events. Later RS1800 versions with an aluminium engine block could reliably deliver 155kW and increase that to over 180kW for shorter events.
Mark 1 RS1600s were among the most successful rally cars of all time, carrying Ford's banner throughout the 1971-74 seasons and winning hundreds of national-level events. A Mexico version was produced to commemorate the Escort's 1970 World Cup Rally dominance. Five of the top eight finishers were Escorts, using specially-produced 1.8-litre engines with a five-speed gearbox.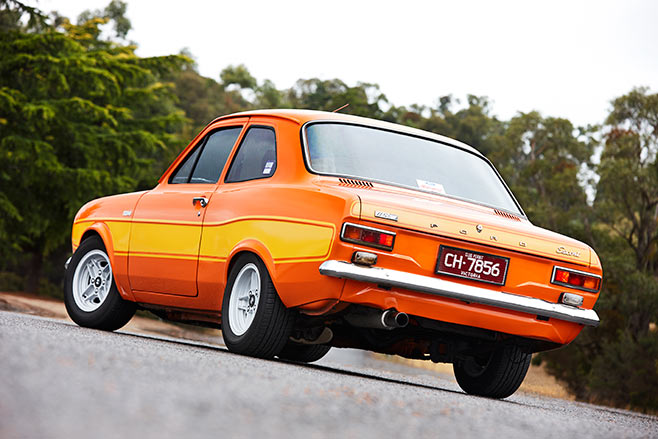 Released in 1975 the Escort Mark 2 RS1800 Group 2 offered factory and private competition customers an 'off the shelf' racer with a strengthened body shell and distinctive flared wheel-arch flares. A 14-point roll-cage was available, as was a five-speed transmission and limited-slip differential.
The RS, even once its engine reached 2.0 litres, was fast but prone to rear axle failures. Eventually in 1979 with Bjorn Waldegard driving, Ford scored its first World Rally Championship title in the driver and manufacturer categories. It would win the driver's title again in 1981 with Ari Vatanen defying gravity and turbo-engined rivals.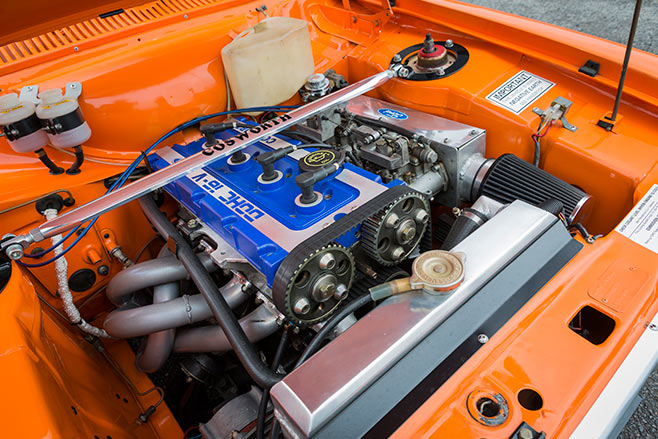 Specialists are knowingly tight-lipped about the likely number of RS1800s originally built and the numbers that survive. What is generally agreed is that 109 Mark 2 cars – virtually all of them painted white – were produced for UK sale. In addition an unspecified number of rally-spec cars were fitted out by teams contesting UK and Euro rallies.
Valuing an RS Escort is difficult, especially since most of the available cars are 20,000 kilometres away. UK-based Jason Lepley Motorsport displays a selection of collectible ex-Team cars while selling well-sorted and modified examples.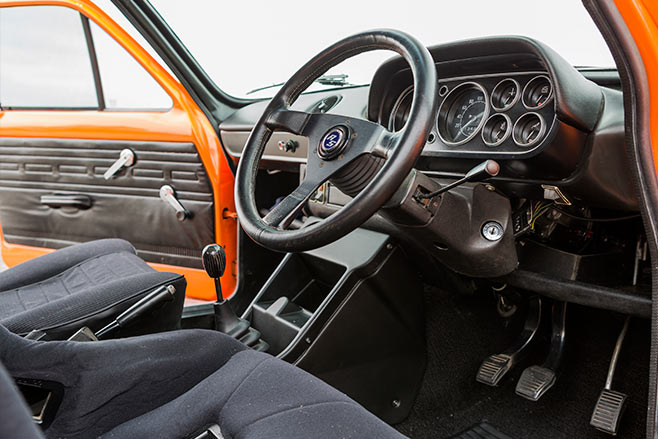 "Genuine RS1800 road cars are rare and prices range from £40-80,000 (A$85-180,000), Lepleys advised. "Buying a genuine works RS1800 is also difficult and can be very expensive. Prices range from around £90,000 to more than £200,000 depending on condition and how significant the car is. Some are more memorable than others."
RS1600/2000s can sometimes be found in Australia, including the odd survivor from a batch of 25 imported for competition use. Prices for authentic Mark 1 cars offered in the British market begin at A$55,000 but more than double that figure where there is significant history.
ESCORT OWNER: STEWART COLEMAN
"The first car I owned was a 1979 RS2000, a Mark 2 I've owned since new and it's still in the garage.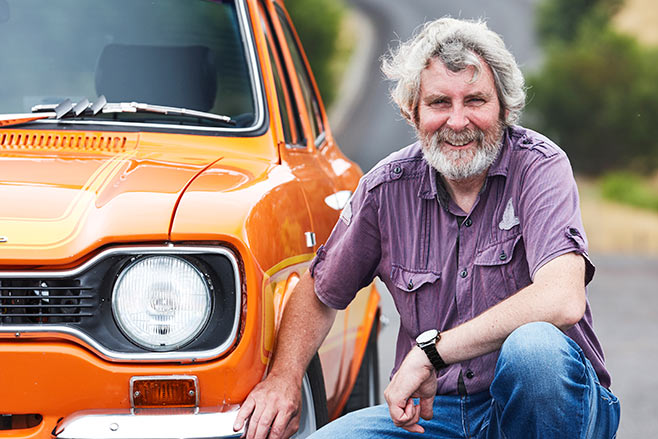 "This one, the Mark 1, is pretty rare in this country and I bought it from friends around 1998. They wanted it to go to a good home and gave me the first option.
"Normally it would have a SOHC Pinto engine, this one has a Sierra Cosworth head on it and the usual go-fast goodies in it. Cams, solid lifters, high-compression pistons, Cosworth rods and crank, RS2000 sump, genuine Ford rocker box, close ratio helical-cut gears so it's nice and quiet with lovely ratios. It has a Quafe 3.54 LSD.
"Standard it comes with trailing arms, this has got a Panhard put on it with Bilsteins all round, Group 4 discs up front with hi-spec four-spot calipers, while the rear has a disc kit from a Mark 3 Escort and Sierra Cosworth calipers.
"It has around 170-180hp, where a standard Pinto would be around 100-110. Nothing too radical, it's nice and civilised. You can jump in it and drive to Sydney and back – it's nice and reliable. I've got a big Group 1 tank in the back – it's about 69 litres of plastic.
"Overall? It's a fun little car. It's lovely to drive, nice and small and nimble and responsive. Good brakes, good rack and pinion steering – lovely gear ratios."
OUR SCORECARD
Desirability (RS1800):  9/10
Affordability: 6/10
Performance: 8/10
Running cost: 5/10
Investment: 8/10
Rating: 36/50
FORD ESCORT RS VALUE RANGE
RS1600/2000 MK1: $55,000 - 160,000
RS1800 MK2 RALLY: $120,000 - 260,000
SPECIFICATIONS
Ford Escort RS1600/1800/2000
NUMBERS BUILT RS1600 – 947 RS1800 – 300 (est)
BODY 2-door sedan
ENGINE 1558/1835/1993cc OHC inline 4-cylinder
POWER & TORQUE RS1800 – 172kW @ 8200rpm, 217Nm @ 6750rpm
PERFORMANCE RS1600 – 0-100 9.3s, 0-400m: 16.9s
TRANSMISSION 4 or 5-speed
SUSPENSION Front: indep, with struts, coils & anti-roll bar. Rear: live axle with semi-elliptic springs, tele shocks & control arms
BRAKES disc/drum
PRICE RANGE $55-260,000
CONTACT rsownersclubaust.com
Unique Cars magazine Value Guides
Sell your car for free right here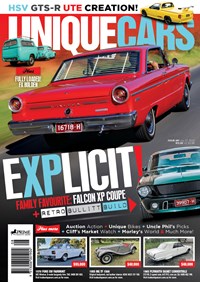 SUBSCRIBE TO UNIQUE CARS MAGAZINE
Get your monthly fix of news, reviews and stories on the greatest cars and minds in the automotive world.
Subscribe