BMW 2002 Tii 2-Door Review
---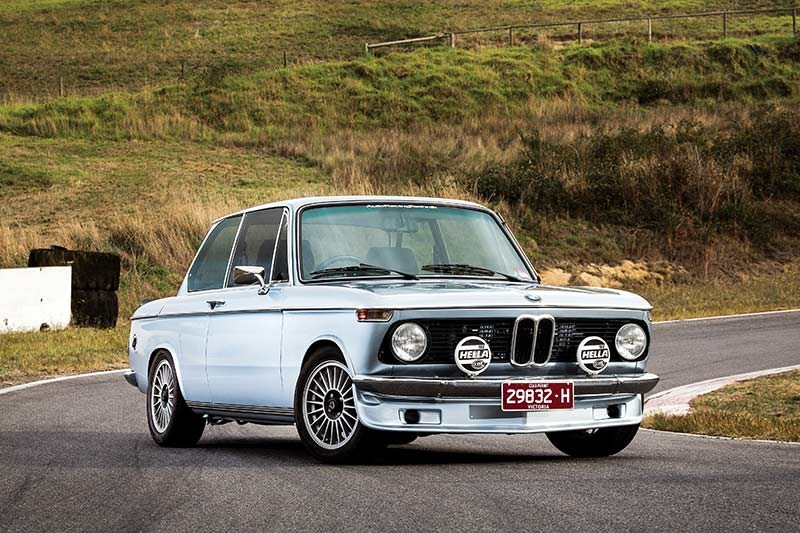 BMW 2002 Tii 2-Door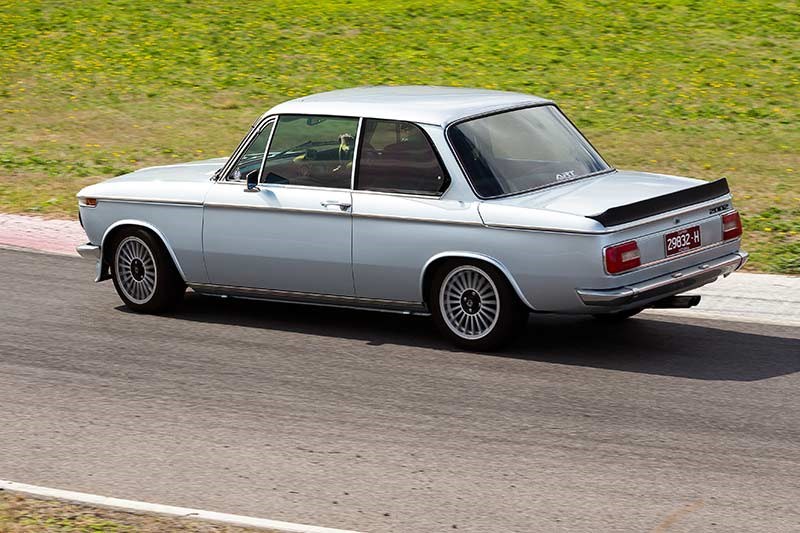 BMW 2002 Tii 2-Door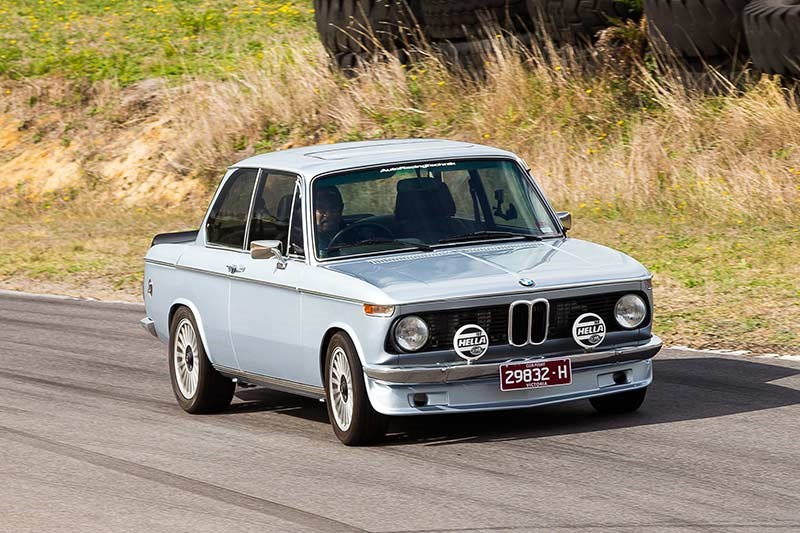 BMW 2002 Tii 2-Door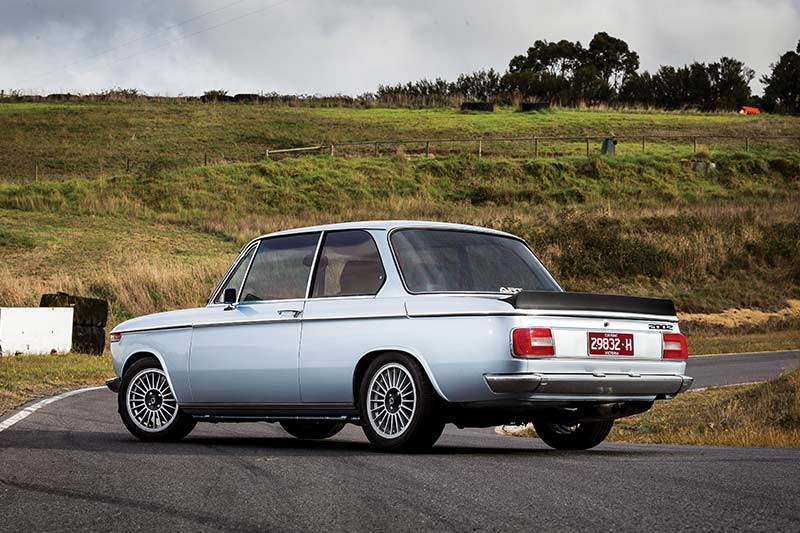 BMW 2002 Tii 2-Door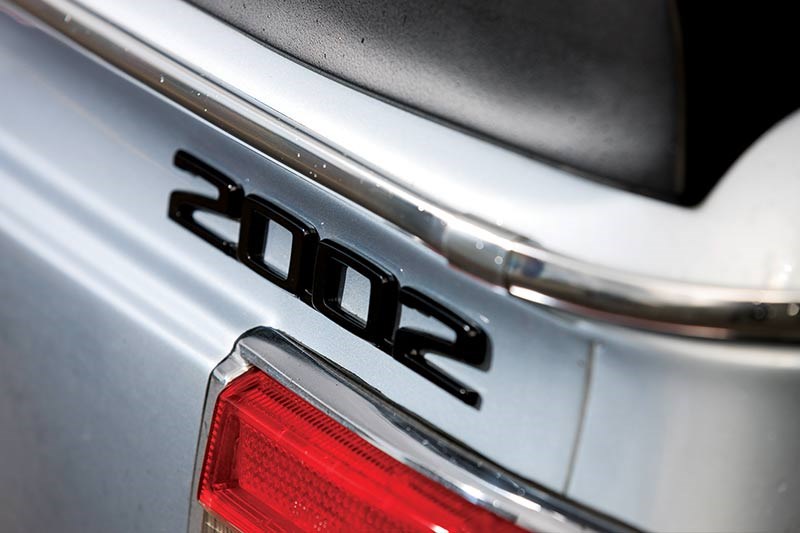 BMW 2002 Tii 2-Door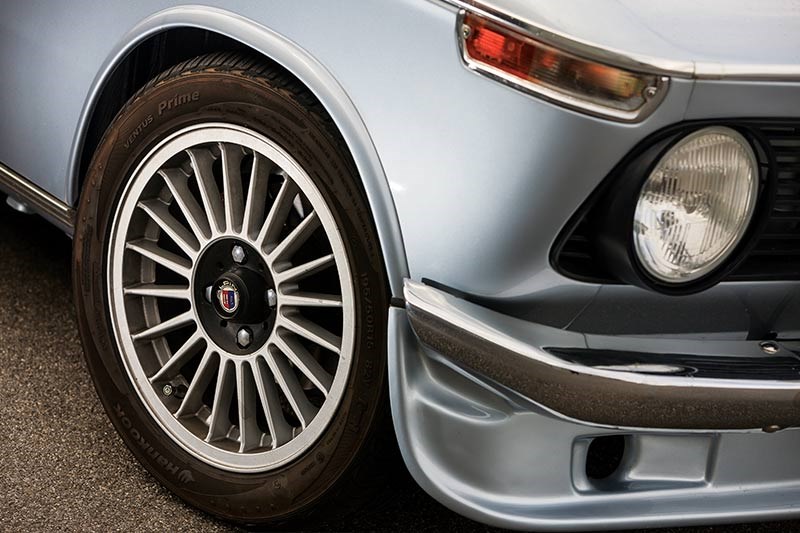 BMW 2002 Tii 2-Door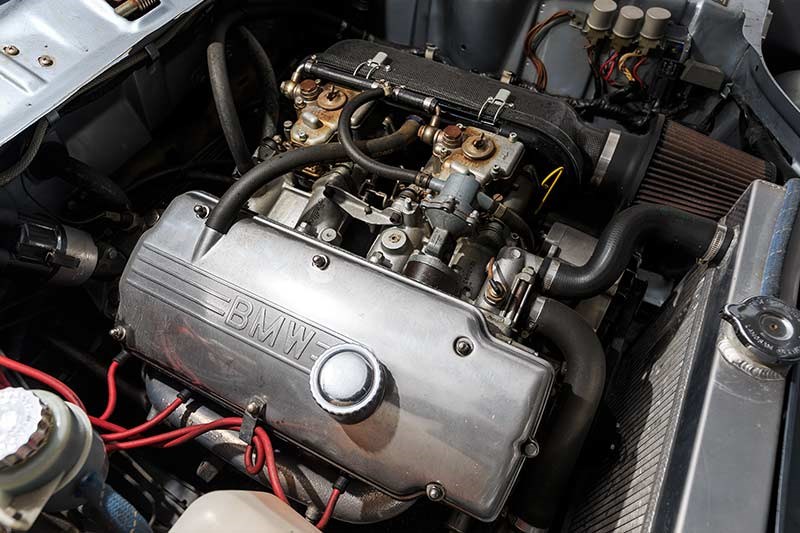 BMW 2002 Tii 2-Door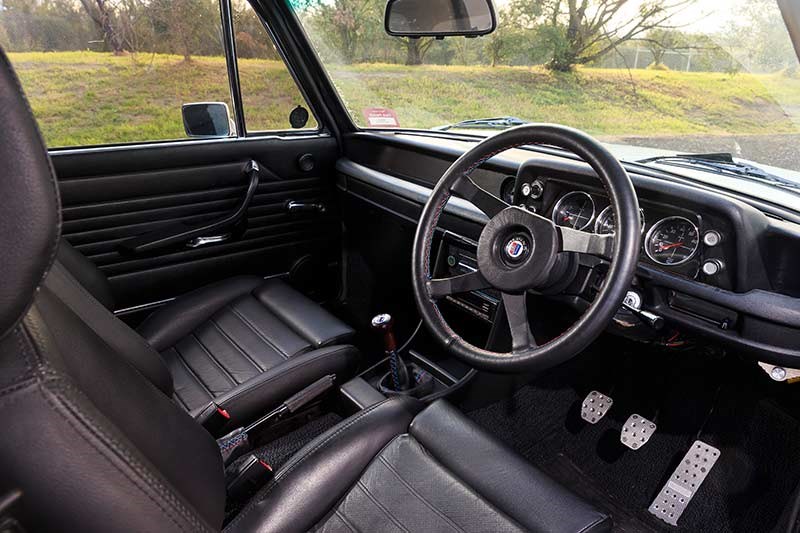 BMW 2002 Tii 2-Door

BMW broke the mould with the 2002, showing that you could have sports car handling in a practical package
BMW 2002
If you said you'd driven the world's top 10 cars, then we'd ask if they included the BMW 2002…and if you said no, then we'd have to suggest that your list was incomplete." So said Wheels magazine in the intro to the May 1971 test of BMW's pert three-box, labelling it 'the finest point-to-point sedan available on this earth." With two doors, it's be dubbed a coupe today, hence why it more than earns its spot amongst the blue and white badged hero cars here today.
Now before we go any further, it won't have escaped your attention that this 2002 is a little different to the way it would have rolled out of the Munich factory. It's had some engine work and has been dressed in period Alpina threads but otherwise it still offers the same classic feel. You sit upright in a big glass bubble, with filament-thin pillars, wholly unlike the low cocooned feel of a modern 4 Series.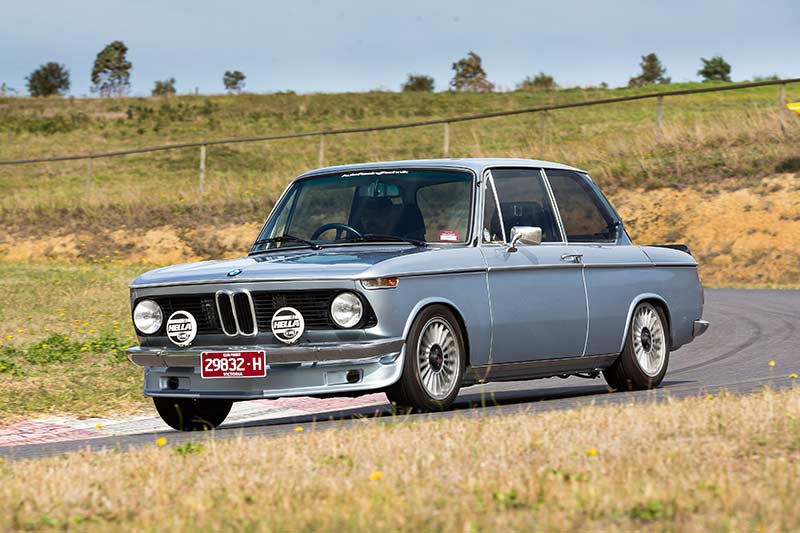 Although the wind-up windows, carburettors and 13-inch wheels (our one's modernised to 15" alloys) might seem a bit homely, back in 1966 the 2002's shoehorning job of a 2.0-litre engine with overhead camshaft and alloy cylinder head along with disc brakes were next-gen stuff in a market dominated by leaf springs and pushrod tech. The fuel-injected tii and the 1973 2002 turbo helped the baby BMW more than punch above its weight. Believe it or not, the base of the engine was much the same as not only the E30 M3 but also the ones that made 1500hp in Formula 1.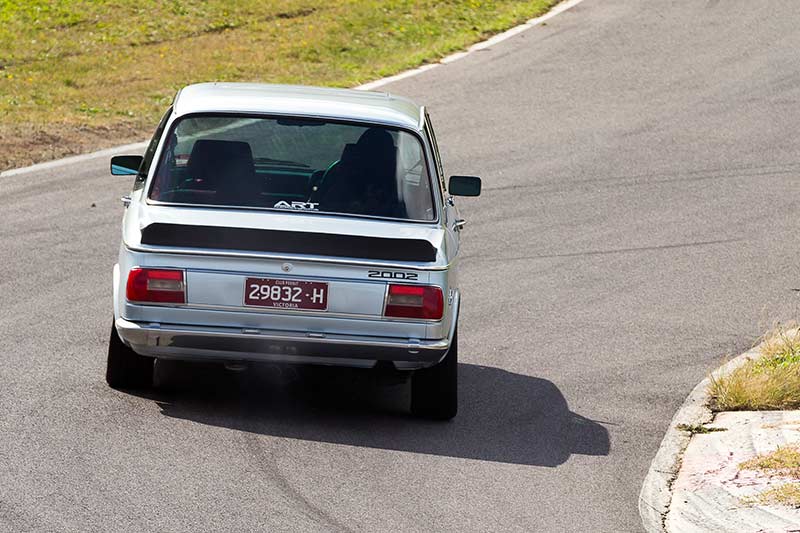 The tii is the 2002 that most look out for, produced for the 1972-74 model years. Instead of a Solex carburettor, it got Kugelfischer mechanical fuel injection, which increased horsepower from 100hp to a hale 125hp. BMW also specified beefier front MacPherson struts with chunkier spindles as well as bigger brake calipers and discs. The exhaust manifold was a special high-flow cast-iron unit that was unique to this model, as was the leather-trimmed sport steering wheel. The four-speed Borg-Warner gearbox is pretty tough but, the second-gear synchro can wear, causing a crunching noise when upshifting from first to second gear. A five-speed close-ratio gearbox was also offered, but they're pretty hard to track down.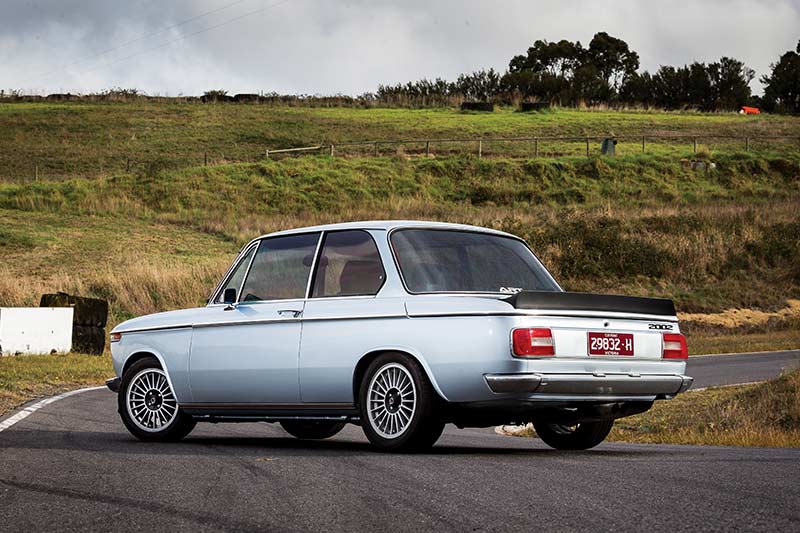 Rust is the big problem with 2002s. The rear shock towers, the floor pan below the pedal box, the front guards and the outer rear wheel well lips are all prone to metal moth. Lay one up for any extended period of time and the brakes will also seize. The fuel tank was a weak spot. It's got a few seams and is located in the boot, so fumes tend to seep into the cabin. This problem is easily cured by getting the tank sealed and rerouting the expansion tank's vent tube directly outside. Aussie 2002s got better pedals, the right-hand drive conversion bring lever-type rather than floor-hinged items.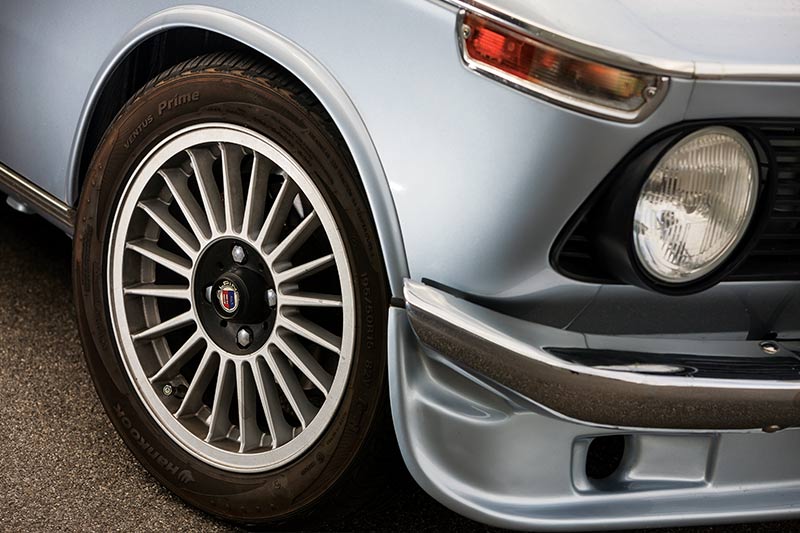 The 2002 left an instant impression. Wheels dubbed it "the safest, best balanced high performance car in its price range in Australia." As you can see from the cars assembled here, it set one hell of a precedent.
BMW 2002: JOHN BOWE DRIVE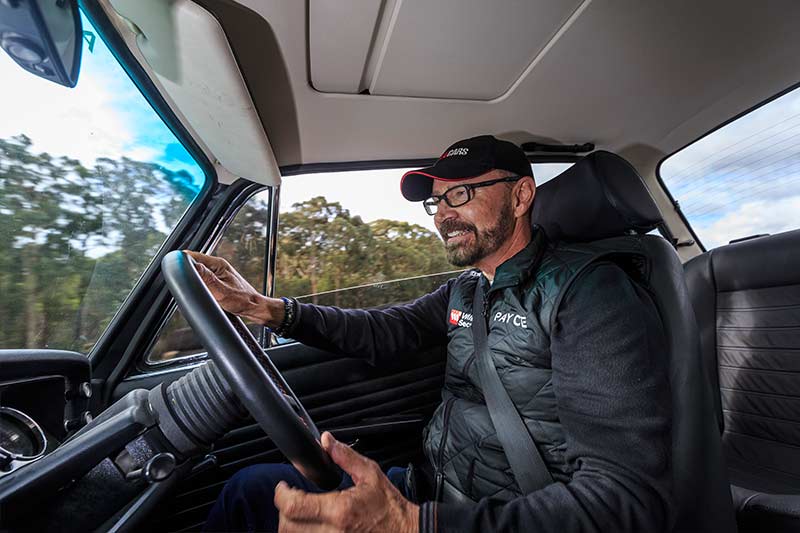 This seriously feels like the Seventies and it's a properly fun little car. This particular one's got twin side-draft Webers one it, so it drives much like the 2002 tii with the Kugelfischer injection. This one's got Webers instead of injection so it's got more power than standard, but it's really good fun and quite old fashioned. The unassisted steering has a box rather than a rack, so the steering is a little bit vague in comparison with the E30 M3s we've got assembled today, but it's still fun. The brakes are fine, for this track because there's not a lot of high-speed stuff required, but it feels like a really nice useable Seventies car. You could use it as an everyday driver easily but they're getting more expensive for a good 'un. I quite like late Sixties, early Seventies stuff, before cars got a bit more fat and flabby. This car really started BMW on the sports saloon path.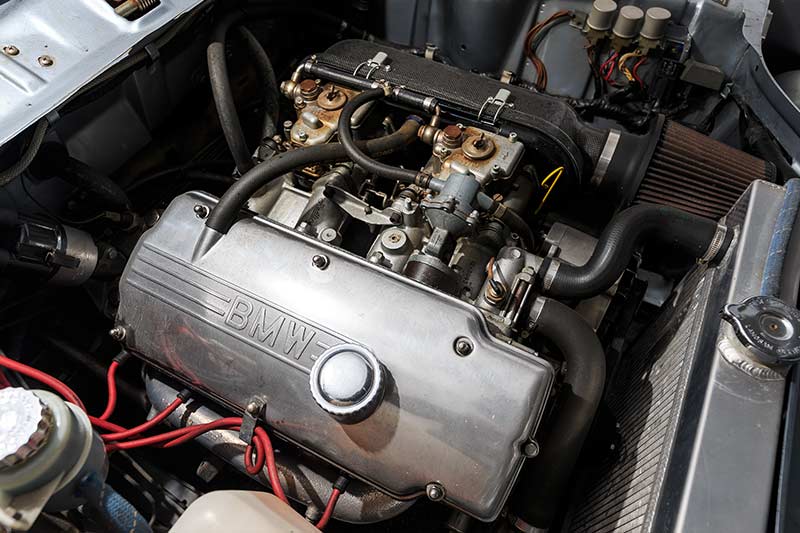 BMW 2002 OWNER: RAY O
The 2002 is a funny one. I have a friend and business partner in Indonesia who is also a car enthusiast. He came over one year and looked at some cars and he didn't realise the quality of cars we had here in Australia. This was two or three years ago and he was surprised at the number of quality collectable cars we had here. We went online and looked at a whole bunch of different cars, Merc SLs, BMW M3s, we looked at everything and then this 2002 catches his eyes. A lot of it was down to the way it was advertised, with a full history file, really good photos, tags, everything. On the way to have dinner he said we should give the guy a call to go have a look at it. The guy was either an engineer or an architect and he'd spent a lot of money on the car and the way it was presented won him over. He shook the guy's hand there and then.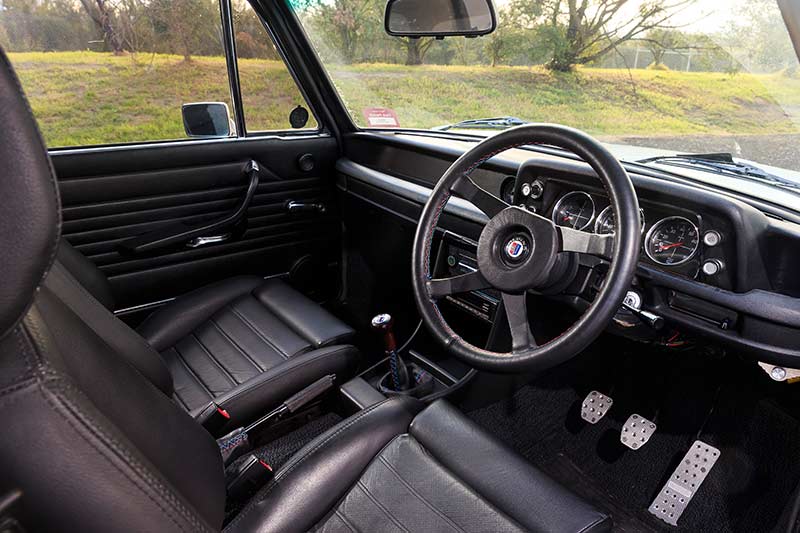 It's had quite a bit of work done on it. It's apparently got an M3 bottom end, the head's been redone, the entire interior's been redone like an Alpina, and the whole car's had a bare metal respray. It's got a lot of period Alpina gear on it and although what the guy was asking was, for the time, pretty steep, my buddy was just won over. Not a single cent taken off, he just shook the guy's hand and said, "I want it".

SPECIFICATIONS
BMW 2002 Tii 2DR
NUMBERS BUILT 31,250 (3678 RHD)
BODY Two-door coupe
ENGINE 2.0-litre overhead cam, indirectly fuel injected four-cylinder
POWER & TORQUE 130hp (97kW) @ 5800 rpm / 178Nm @ 4500 rpm
PERFORMANCE 0-100km/h 8.5s 0-400m 16.5s
TRANSMISSION 4-speed Borg Warner manual
SUSPENSION McPherson struts, lower wishbones, coil springs and dampers, anti-roll bar (f), semi-trailing arms, coil springs/dampers, anti-roll bar(r)
BRAKES 256mm discs (f); drums (r)
TYRES 165/80 HR13 (f);
165/80 HR13 (r)
PRICE RANGE $45,000 - $65,000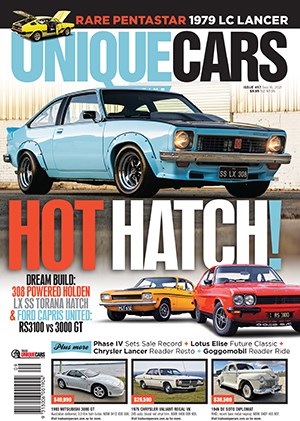 Subscribe to Unique Cars Magazine and save up to 42%
Australia's classic and muscle car bible. With stunning features, advice, market intelligence and hundreds of cars for sale.
Subscribe