BMW E30 M3 Review
---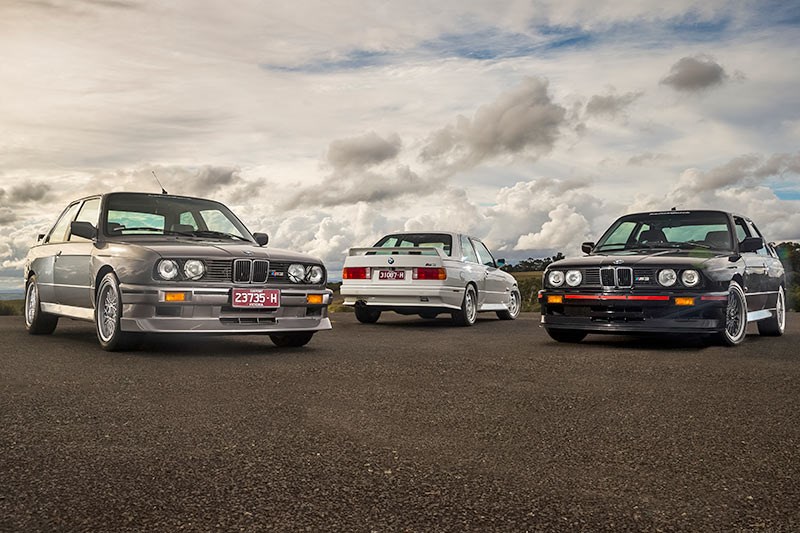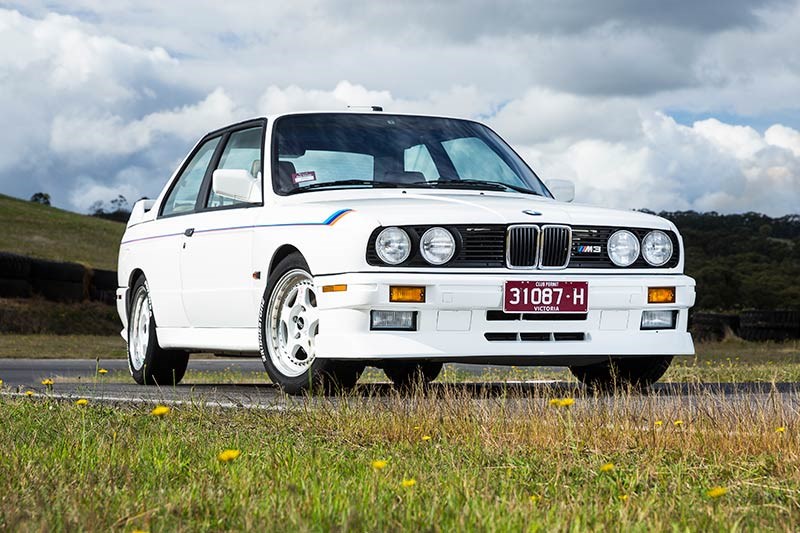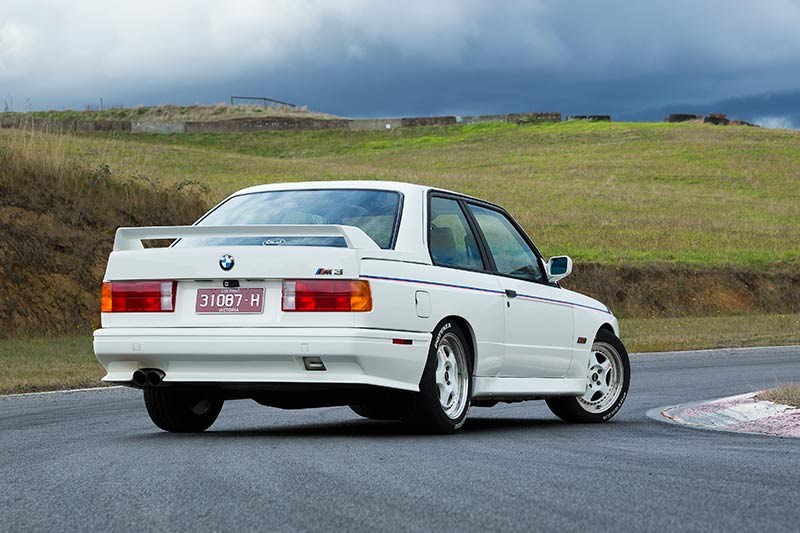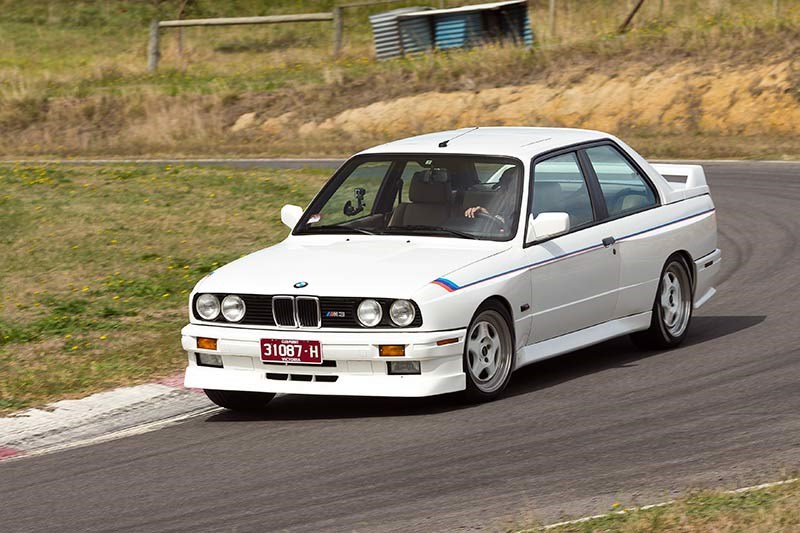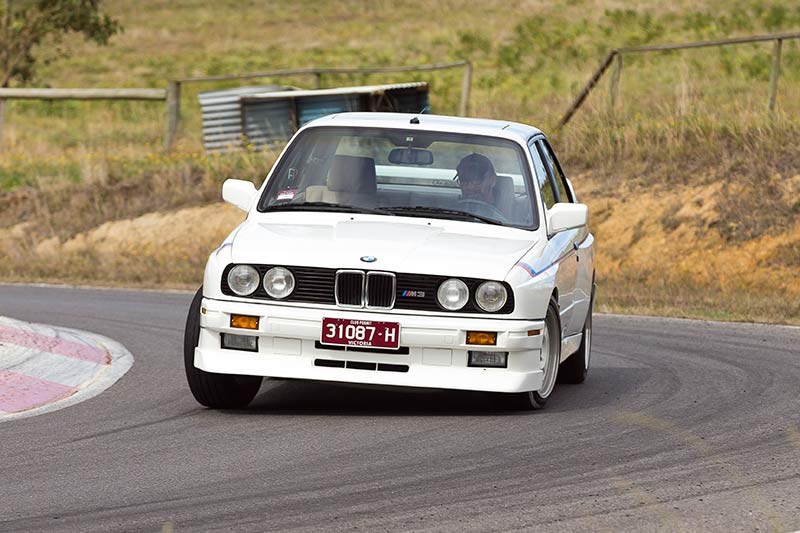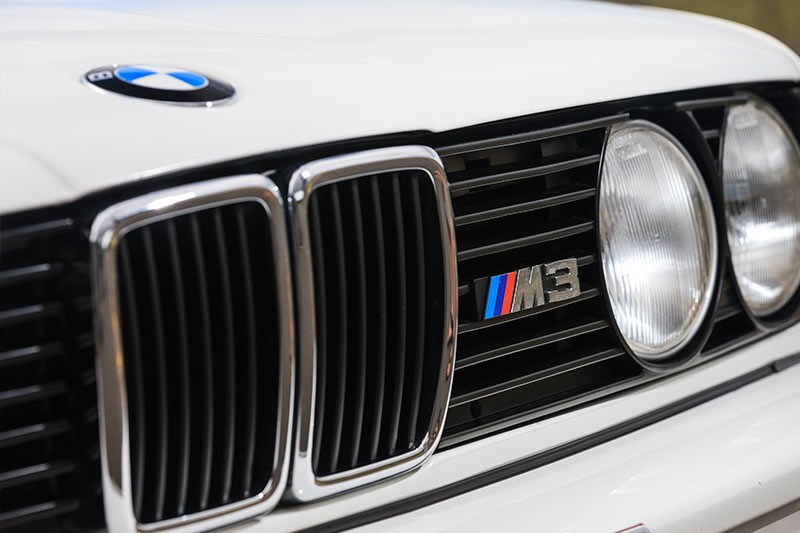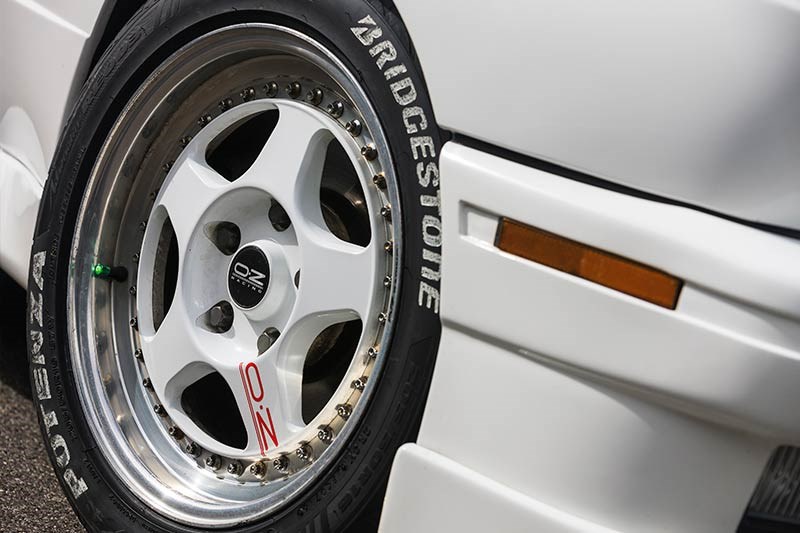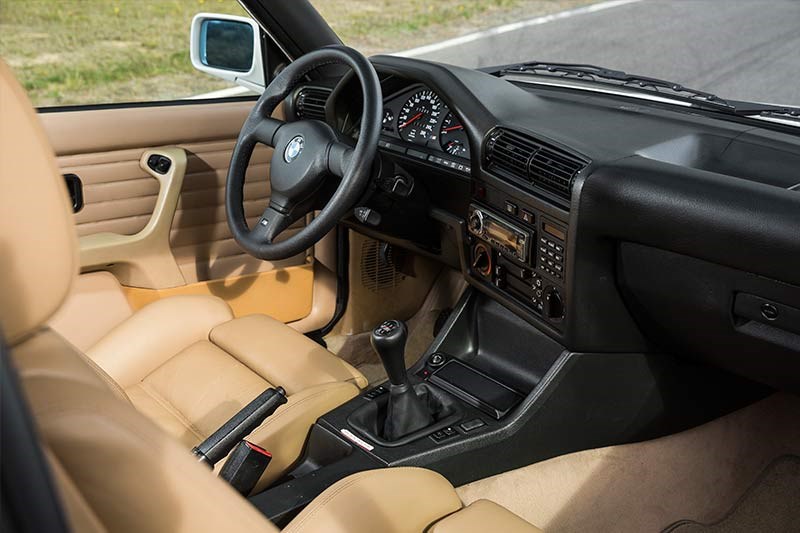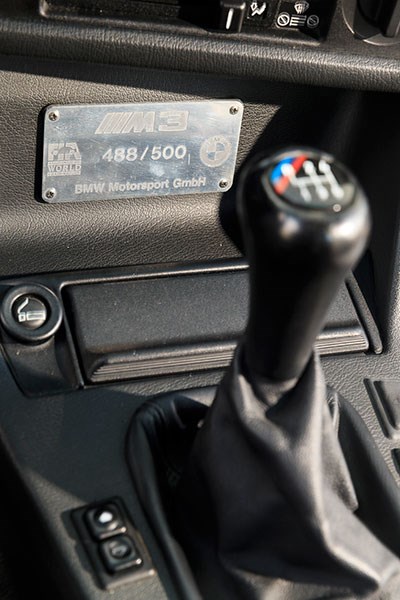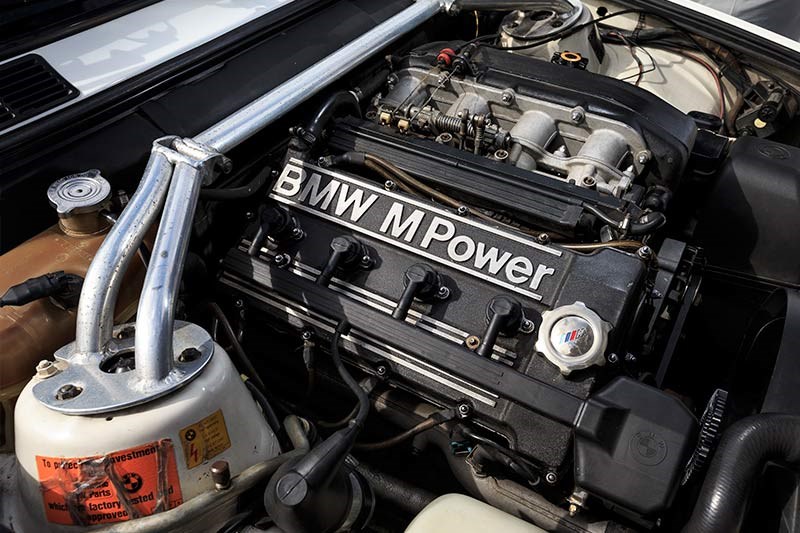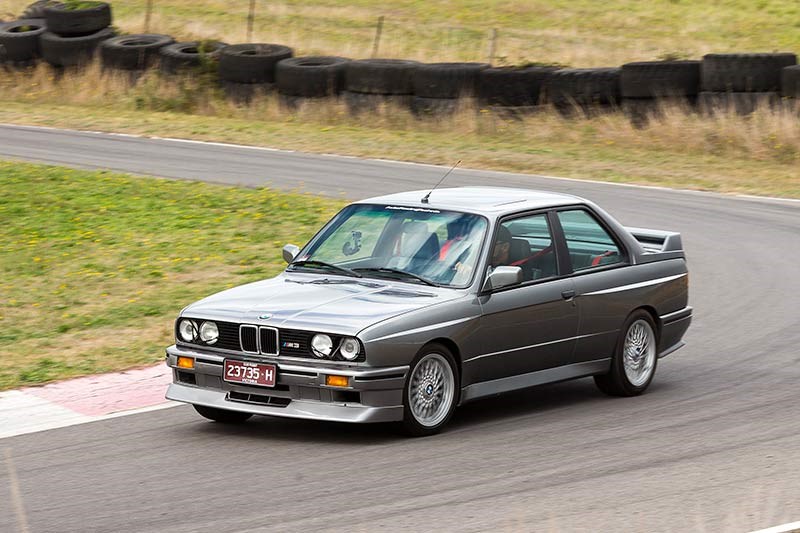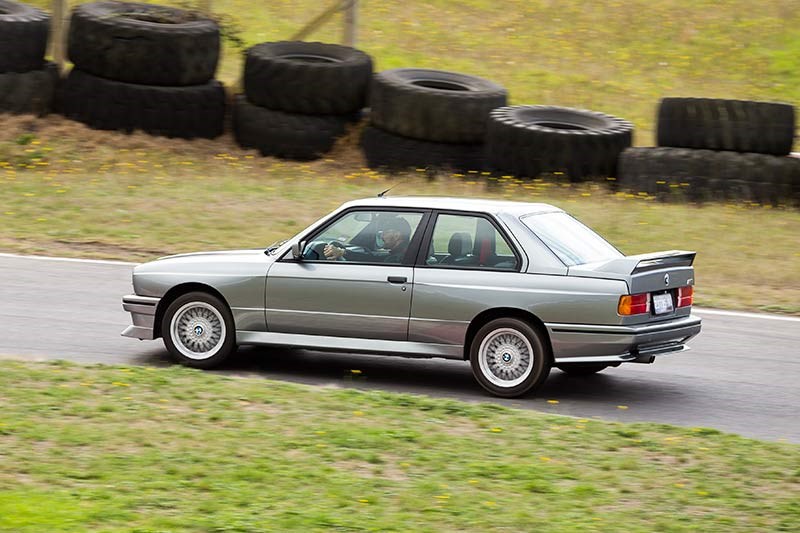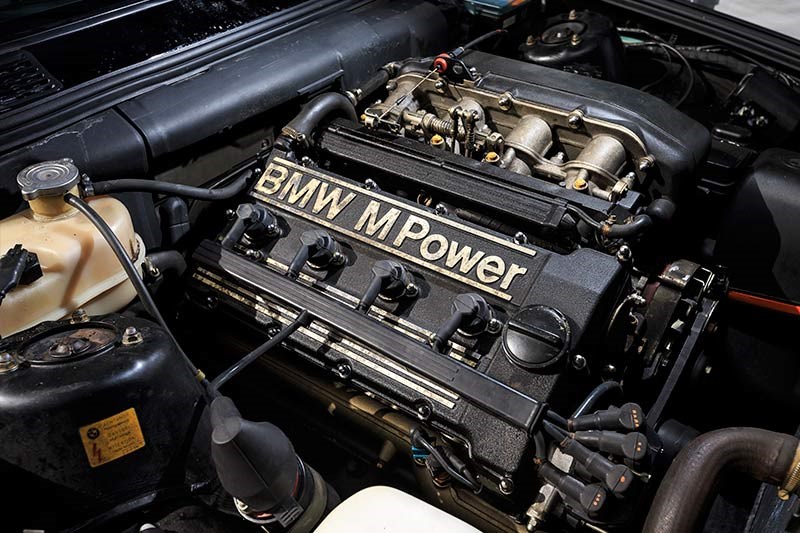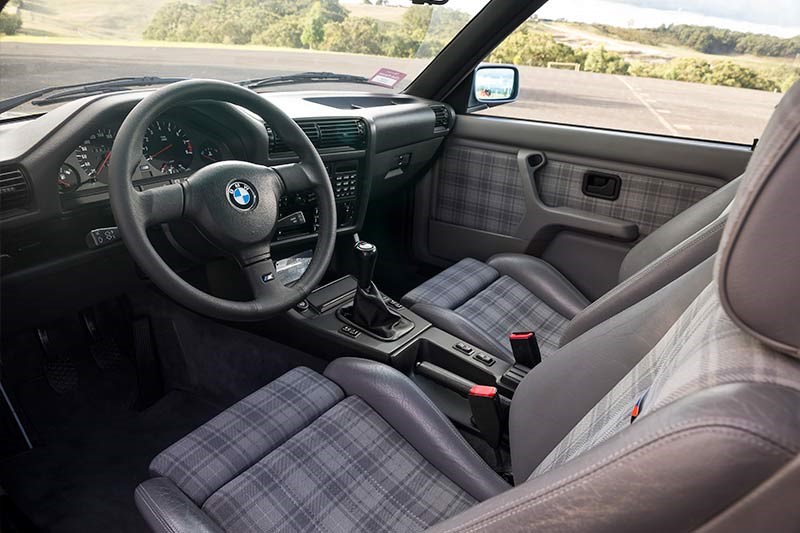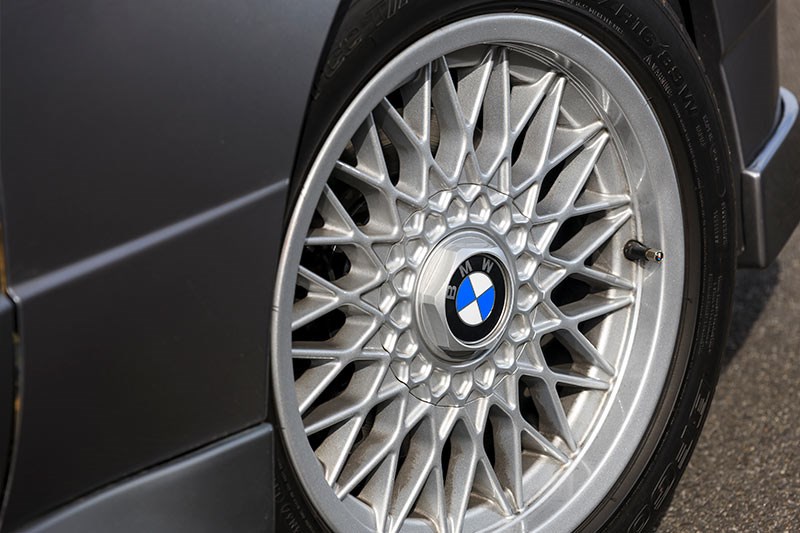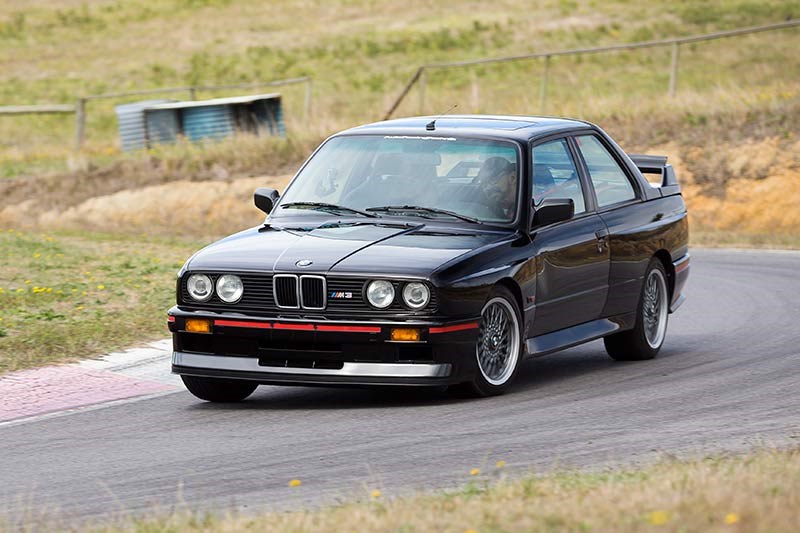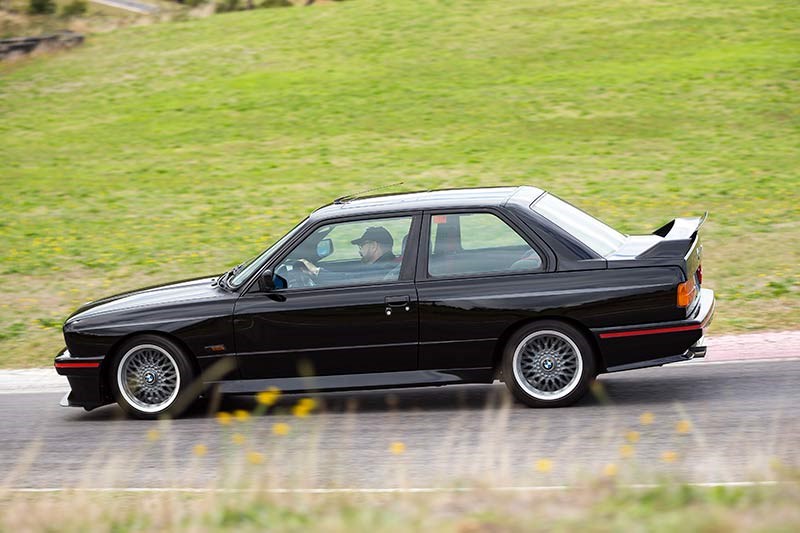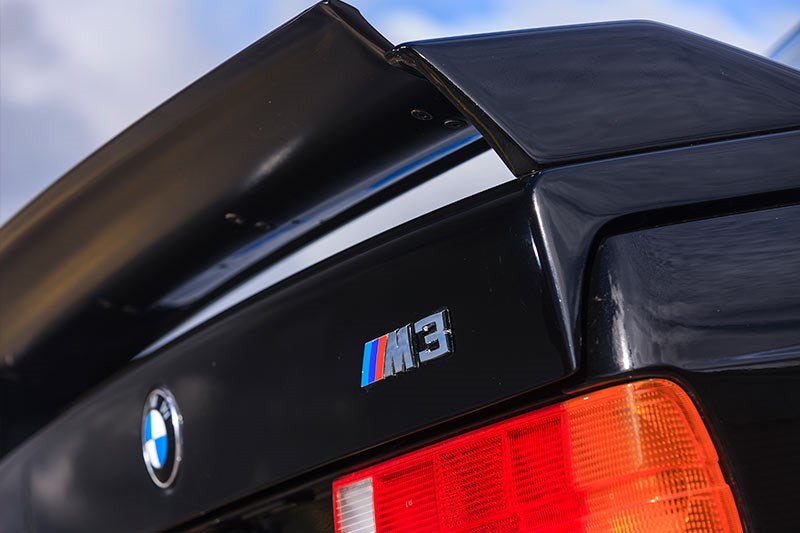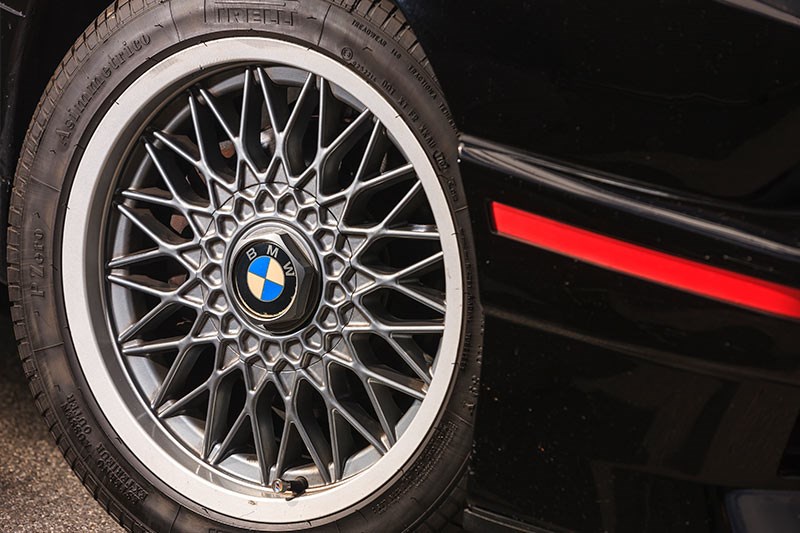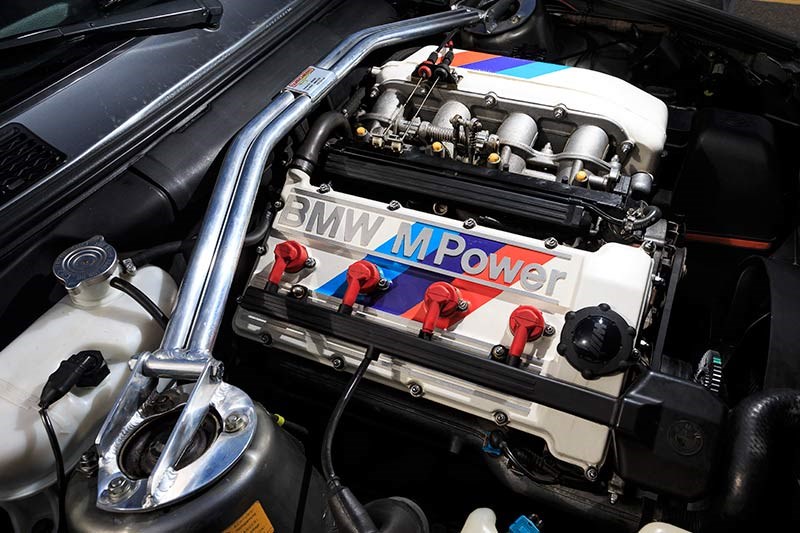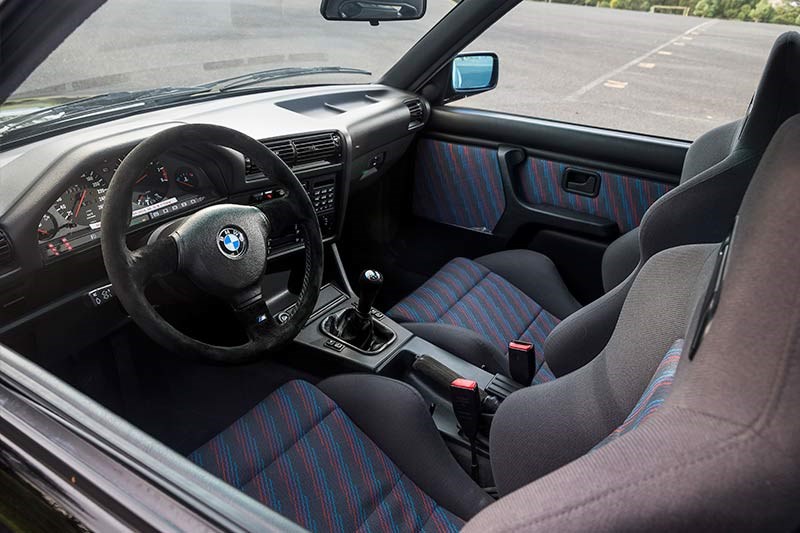 BMW's E30 M3 is what many still consider to be the greatest M3 of all. This year also marks 30 years since the launch of the iconic E30 M3 and here, we've assembed a trio of fine examples representing three generations of the feisty little coupe
BMW E30 M3
Homologation birthed the E30 M3. In order to gain its certification to enter Group A touring car racing in Europe, BMW needed to build 5,000 M3s per year. Fully half as much again as the range-topping production 3 Series model, the M3 has gained a reputation as a thinly-disguised racer for the road, but that's just part of the myth. In many markets, BMW dealers knew that the car couldn't be a stripped-out, feral racer and some were very well appointed.
For example, a US M3 got the range-topping 13 button computer, air conditioning, leather sport seats, limited slip diff, central locking, electric windows and sunroof, premium stereo, map light mirrors, active check control, an M steering wheel, M tech suspension with gas shocks. Canadian cars got heated seats. Euro-spec cars were , however, a bit more Spartan.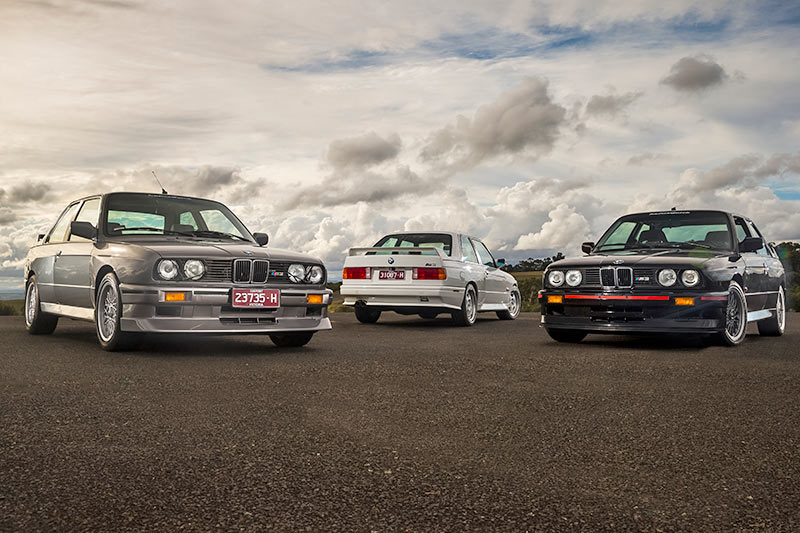 We've assembled quite an array of E30s today. They start with the white 1998 E30, a 2.3-litre US-spec car, stepping up to the grey 1988 Evo II and topping out with the black 2.5-litre 1990 Evo III, also referred to as the Sport Evo. All share the same base engine architecture, a four-cylinder 16v S14 lump which uses a twin duplex chain to drive the overhead cams. The engineering upgrades that made this such a durable race engine aren't hard to find.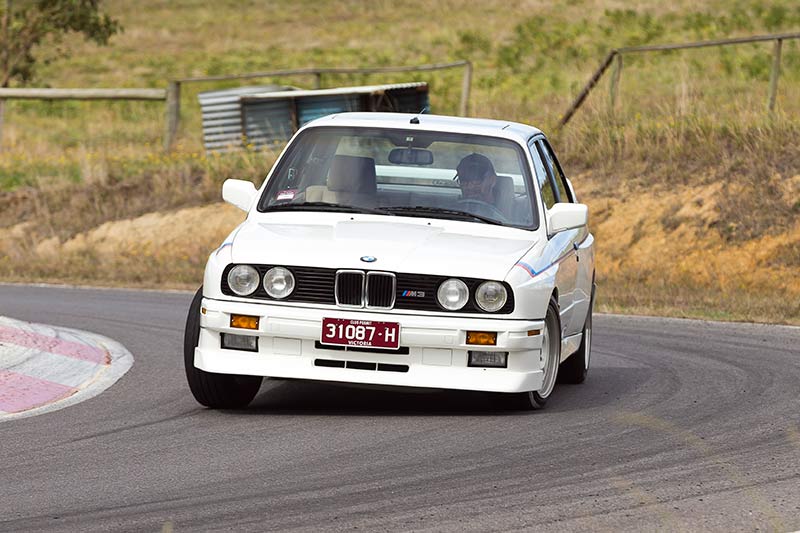 Everything was gym-toned, including the 25 percent limited slip diff, the bonded clutch facing, bigger brake calipers and beefier wheel bearings, bigger engine mounts, and thicker anti-roll bars, the front one pivoted outside the gas shock leg to reduce roll. The guards were flared to cater for the biggest wheels allowable in Grp A (the road car never actually needed such grandiose flares) and the front and rear screens were bonded for better aerodynamics and improved chassis rigidity. The plastic bootlid was raised 40mm and blended into the rear screen to halve lift at speed. BMW rejected a balancer shaft with the result that there is noticeable noise and vibration above 4,000rpm.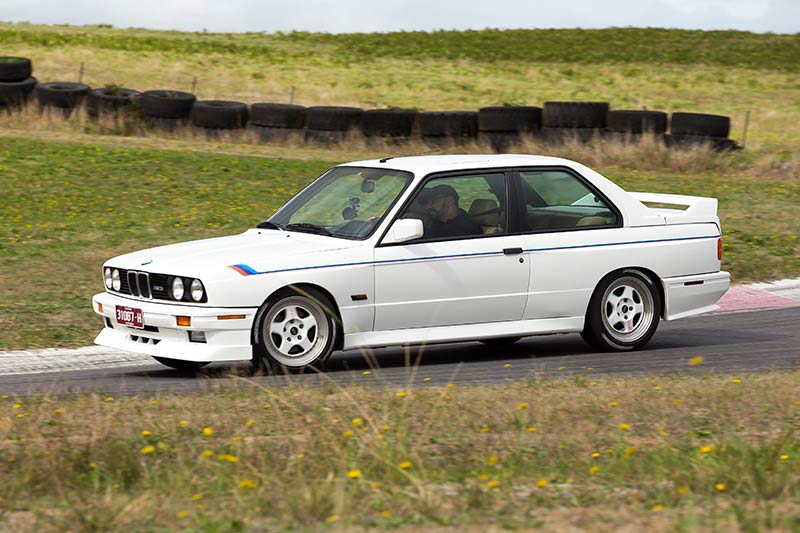 Other changes? In 1988, Euro-spec E30 M3s were available with Electronic Damper Control by Boge. This offered three shock stiffness settings, Komfort (K), Normal (N) and Sport (S) in order of increasing firmness, adjusted via a dial on the centre console. The lovely steering's quicker than a stock E30, the overall ratio of 19.6:1 a nadge sharper than the normal E30 ratio of 20.5:1. As motoring scribe LJK Setright said, "Judge a car by its steering."
There were actually seven E30 M3 special editions of the E30 M3. As well as the Evolution I, Evolution II and Evolution III homologation cars there were also the Tour de Corse, Europa Meister 88, Johnny Cecotto and Roberto Ravaglia cosmetic upgrade cars. Then there's the E30 M3 Convertible, which is a chapter probably best forgotten.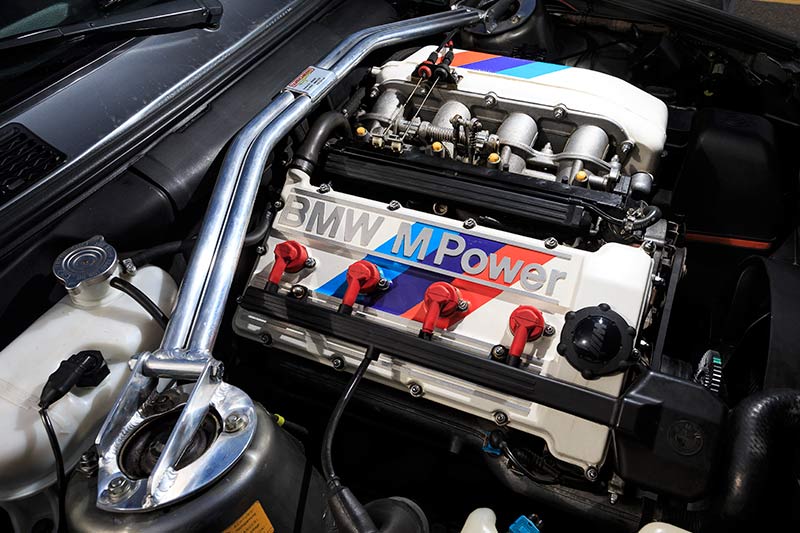 The lovely E30 M3 Evolution III seen here stepped up the pace with BMW increasing the bore from 84 to 95mm along with a long-stroke crank to raise capacity to 2,467cc. The valves are bigger, a fiercer cam fitted and cooling oil jets firing at the underside of the pistons. Power stepped up to 238hp at 7,000 rpm, though peak torque decreased slightly from the Evolution II to 240Nm at 4,750 rpm. Sitting 10mm lower than a normal M3, the Evo III was only offered only in Jet Black or Brilliant Red. Luxuries like electric windows, sunroof, on-board computer and air conditioning were all deleted in order to keep weight down, though they could be ordered in as options.
The E30 M3 was a brilliant combination of smart marketing and engineering run riot. It could have been terrible. It was sublime.
BMW E30 M3: JOHN BOWE DRIVE
Believe it or not, but this is the first time I've ever got behind the wheel of a BMW E30 M3. It's a really sweet little car. With 192hp, it's not fast, not by the latest standards, but really agile. Nice steering, you can feel it's light, it doesn't have a lot of weight transfer and it's actually a really sweet little car. It'll be an interesting exercise to see how it developed through the later cars. Because it's originally a US market M3, it's got an overdrive gearbox in it rather than the dog leg box and the leather seats in this car were a bit unexpected too. If I had to describe it in one word it would be 'sweet'. It does everything really nicely and it's easy to drive. You can understand why the E30 had such a successful motorsport career because the car is just so driver-friendly. Everything is very predictable. It signals what it's doing at the limit very clearly and the controls weights are so well judged that it feels instinctive to gather everything back neatly if you do push a bit harder.
1988 BMW E30 M3 OWNER: Gianni Ramondetta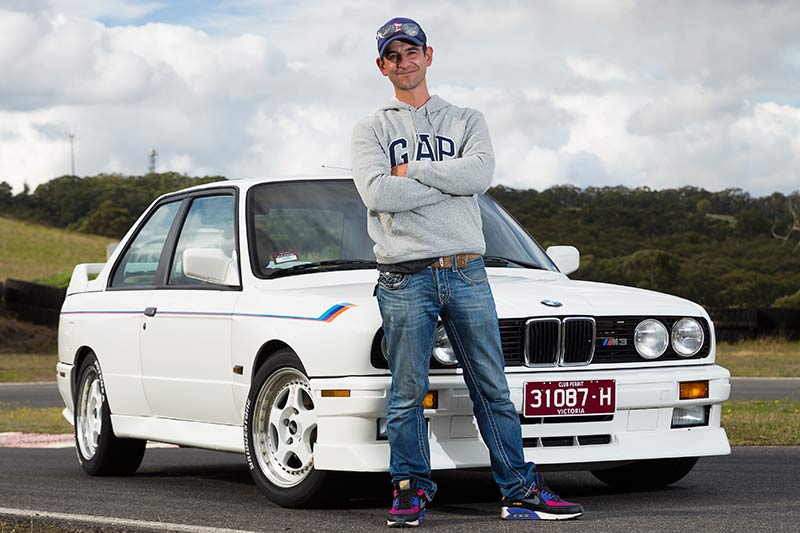 I've owned it about four years now. I had a standard E30 318i coupe with the full M-Technic II bodykit on it and to be honest I thought it was an M3 when I went to buy it!The M3 was my dream car ever since. I had pictures next to my bed. I even used to drive my E30 leaning over to the left because I knew they only ever built the M3 in left-hand drive!
This one popped up in the window of Gran Turismo Autos in Spencer Street, Melbourne and I was driving a truck past at the time and just pulled a massive u-turn just so I could jump out and look at it. I drooled over it for about a month and every night I'd go home and ask my wife how could I have this car, but she looked at the numbers and said, "No. There's no way we can afford it."
That's until one day, I just said "I need this car." She reckoned that if I could get myself a company car and we could sell the other car and only pay two registrations we could do it. The next day I went in to my boss and said I don't want a pay rise, I want a company car. He said no problem and that very night I went to the dealership and put a deposit on it straight away. When I went to put the deposit on, there was a couple with an E30 325i looking at the car but I managed to seal the deal just in time.
I've only changed the exhaust since I've had it. The one that was on it was choking the car a bit so I changed it. The 2.3-litre engine is completely standard.
BMW M3 EVO II: JOHN BOWE DRIVE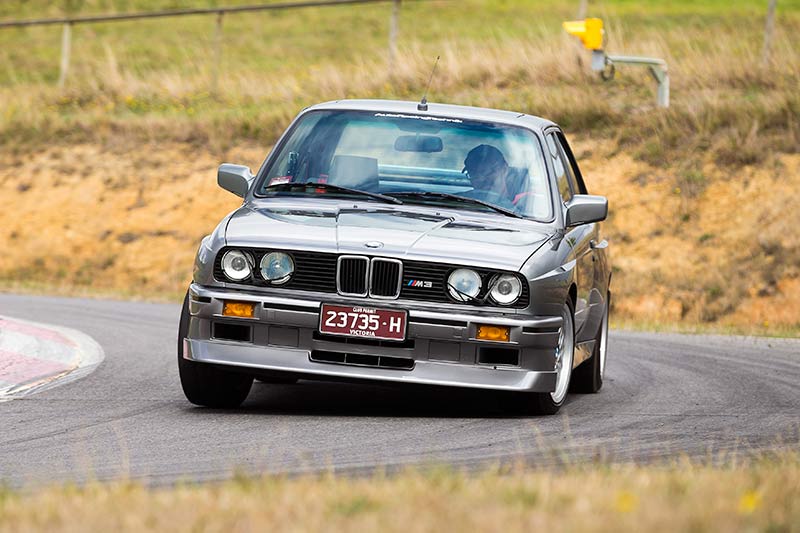 This has 20 more horses than the original E30 M3 but it still feels just as sweet. It feels more like the Evo III though. The differences are fairly minor between them. This one has the Getrag dog-leg box with the 1:1 top gear so it has better ratios than the American market cars. By today's standards it's not fast, but it was made for motorsport, and you can feel the benefits of the aerodynamics, both in this and the Evo III which has the wind-out flap on the back of the wing. It was all in the name of homologation and all the manufacturers involved had to do it – it's a proper Motorsport car. This one has beaut steering, this one has hard tyres – good tread but quite old, so it's really easy to slide around. Most E30 3 Series' that we had had a steering ratio that was too slow. When people converted them to right-hand drive, many put a 325i steering rack in which buggers it. The intimacy you develop with the steering, you lose when you slow the steering ratio down. The factory M3 has really quick steering which is good!
1988 BMW E30 EVO II OWNER: Ray O
I've had the Evo II since 2011. I'd been looking for one for a very long time. I started to look for one ten years prior to buying this one. I started looking at plain M3s and realised that the more you look at plain M3s or American-spec M3s, it became a good choice to look at the limited edition series, something that the factory had done a lot more development work to. So I started tossing up between the plain Evo, the Evo II and the Evo III. The Evo III was already silly money back then and so I was looking at Evo IIs and found one in the UK and one in Germany, but this car came up in Canada. All about the same money and mileage, but I liked the way the Canadian example was presented, and the history folder was massive. Great photos too. It was obvious the car had been really well looked after.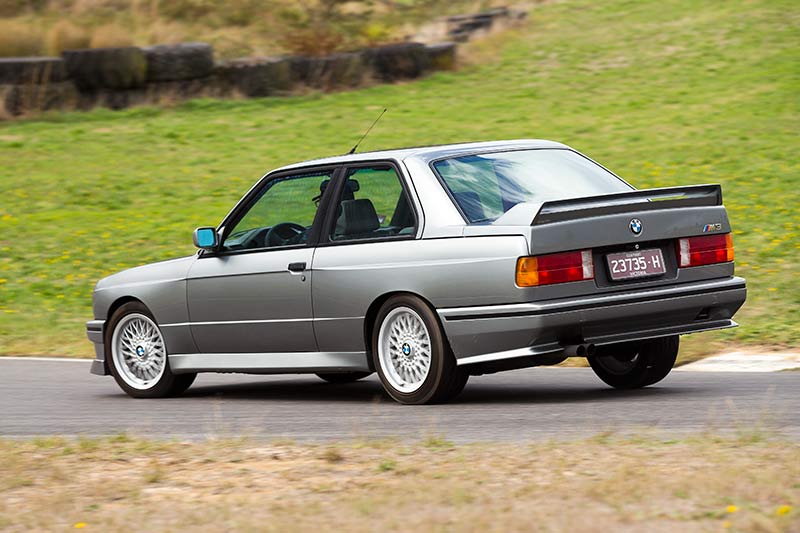 This car was actually a German delivery and went from Germany, to UK, to US and then Canada and then I had it imported here. It's bone stock apart from the door handles and stereo which I've changed. I've always had an E30 from the time I first had my licence back in the late Eighties, so I've always wanted one of these. In the intervening years, I've had a lot of different cars but I'd always been looking out for one of these and was overjoyed when I finally got it. I reckon there are less than a dozen Evo IIs in the country. When I imported this car I knew of four others.
BMW E30 M3 EVO III: JOHN BOWE DRIVE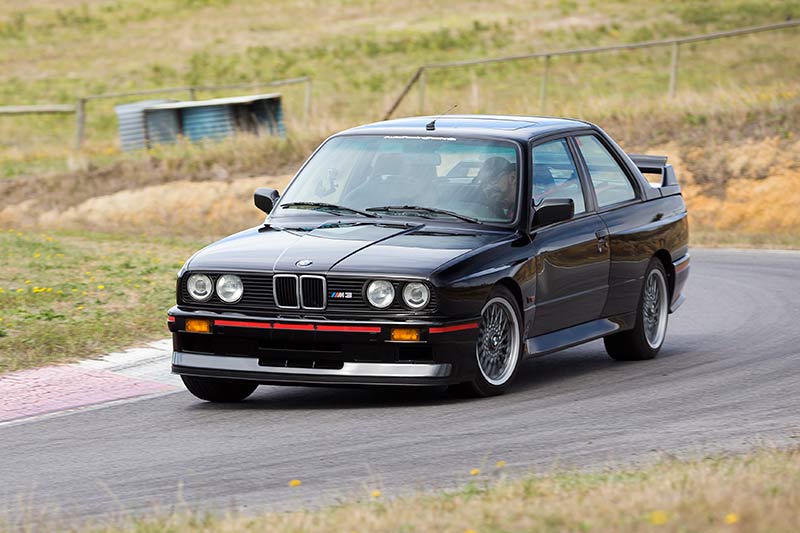 This one's got a bit of a fuel starvation issue that you can feel over about 5,000rpm – it starts to break down. It feels like the big brother to the original E30 M3. You can feel it in the torque response. It's still got lovely steering. I'd love to have a low mileage car like this. It feels like a new car. Maybe because it's such a low mileage example it could need all the plugs and filters done. This is a 2.5-litre and it's got 43 more horsepower than the first version. When I drove for Dick Johnson in the Sierras, we raced against these a lot. I raced against Ravaglia, Cecotto, Pirro and all the rest of the works BMW drivers of the time. They were mostly in these. The Evo III was the car that Tony Longhurst had in the last year of Group A which would have been 1992. Longhurst and Allan Jones had the 2.5 Evo IIIs which were very good cars. I had a couple of coming togethers with Longhurst back in the day and it was a bit tense there for a while!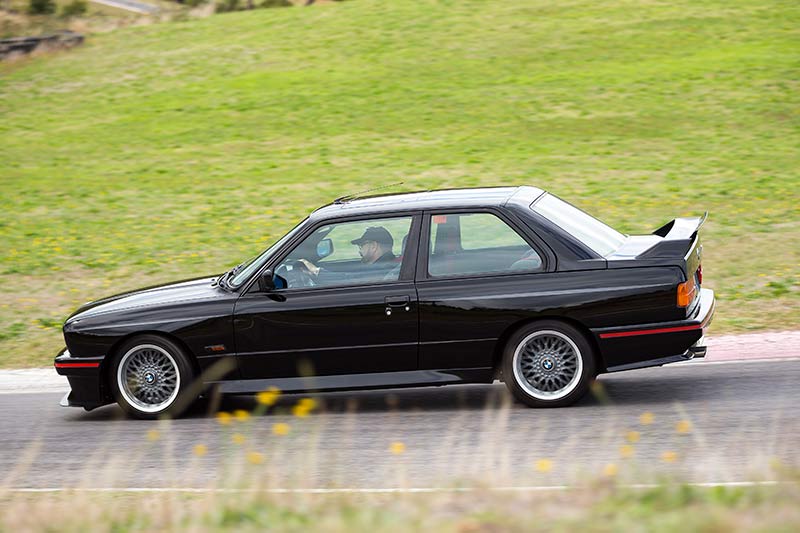 1990 BMW M3 EVO III OWNER: Ray O
The Evo III was purchased at a time when Evos were skyrocketing. At first glance, I thought that the car had gone beyond my budget, but upon closer inspection I could see that it offered good value. It had a history file that was just spectacular. It was in storage and there are storage bills three inches thick. Everything from servicing bills, to storage invoices. It was very low mileage, about 30,000 kilometres, and literally everything on it was bone standard right down to the stereo. We were both in the market, but my business partner saw this car, and bought it sight unseen. He paid a record price for one of these at the time, which I believe was just under $200k. That was back in early 2011. It's appreciated since then. Now one of these will be bordering on $300,000. If I'm totally honest, I think it's overpriced, but there are people out there who are more than willing to shell out to buy these things. Between the models, between the special series, there were 600 of those. BMW put a lot of effort into developing the final E30, so it's clearly the most sought after. When we brought it in there were four Evo IIIs in Australia and since then we reckon another two have arrived.
SPECIFICATIONS
BMW E30 M3 COUPE EVO III
BODY Two-door coupe
ENGINE 2.5-litre inline DOHC four-cylinder
POWER & TORQUE 238bhp (177kW) @ 7000 rpm / 240Nm @ 4750 rpm
PERFORMANCE 0-100km/h 6.1s 0-400m 14.8s
TRANSMISSION 5-speed Getrag manual
SUSPENSION McPherson strut, coil springs, anti-roll bar (f), independent semi-trailing arms, coil springs, anti-roll bar (r)
BRAKES ventilated 280mm discs (f); solid 282mm discs (r), ABS
TYRES 225/45 ZR16 (f); 225/45 ZR16 (r)
PRICE RANGE $175,000 - $250,000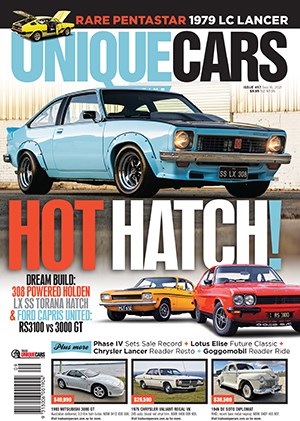 Subscribe to Unique Cars Magazine and save up to 42%
Australia's classic and muscle car bible. With stunning features, advice, market intelligence and hundreds of cars for sale.
Subscribe