BMW M3 Pure Edition II review
---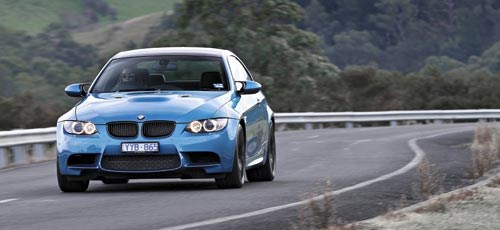 BMW M3 Pure Edition II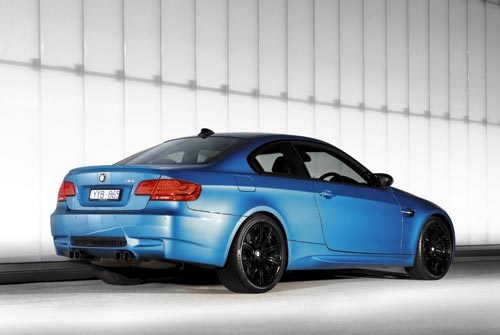 BMW M3 Pure Edition II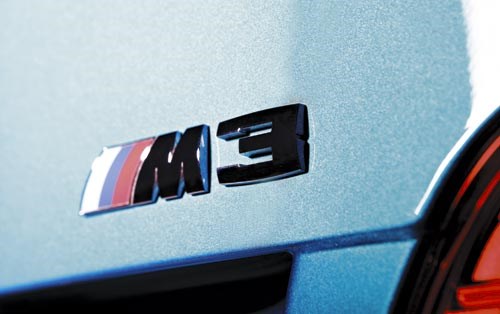 BMW M3 Pure Edition II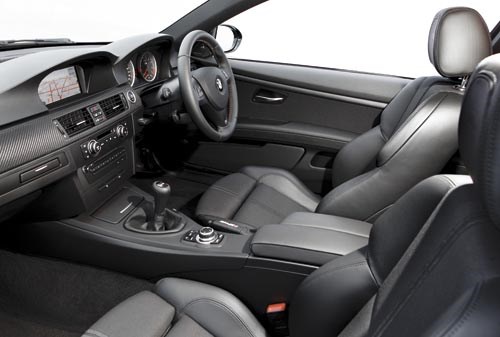 BMW M3 Pure Edition II

From the archives: Cut-price limited-edition M3 truly the ultimate driving machine. A fitting farewell to a legend...

From Unique Cars issue 343, November 2012
BMW M3 Pure Edition II
It's a familiar strategy. When a model is nearing the end of its life, its maker conjures up a special nameplate and loads it full of kit for little or no extra cost, hoping to snare a few sales before the shiny new version arrives in dealers.
Thankfully, BMW took a different approach with its M3 'Pure Edition'. It kept the extras to a minimum, sharpened its pricing pencil, and the resulting 100 cars – 50 coupes and 50 sedans – were snapped up so fast that we now have 'Pure Edition II'.
Another 50 coupes have been given the Pure treatment: gloss black 19-inch wheels and bonnet vents, dark chrome exhaust tips, side gills and grille, cloth/leather seats and the choice of big-dollar paint jobs from BMW's Individual range. But what's added isn't nearly as good as what's been subtracted. At $145,500, the Pure Edition II is $10K less than a regular M3.
The rest of the package is standard M3, but that's no great hardship. Introduced in 2007, the E92 M3 is now knocking on its fifth birthday – practically eligible for a pension in car years – but the driving experience hasn't aged a day.
It's an M-car of the old school: high-revving naturally-aspirated engine, manual gearbox and none of the multiple steering and suspension modes that promise so much, and offer so little, in the new M5.
The E92 M3's 4.0-litre V8 is probably the M division's last-ever atmo engine, but what a finale. Despite adding two cylinders over the previous E46 M3's 3.2-litre straight-six, the new V8 develops another 55kW/35Nm, revs higher and, incredibly, weighs 15kg less.
It may not have the low-end thump of AMG's 6.2-litre sledgehammer, but the M3 V8's throttle response is as sharp as a samurai sword and its ability to rev to 8500rpm means you can confidently go a gear lower than you normally would in corners. Second gear is often enough, as it pulls from walking speeds yet stretches beyond 100km/h.
But savour that manual 'box as the next M3 – due to appear in 2013 – will not only be turbocharged but dual-clutch only, denying drivers the satisfaction of (eventually) nailing that perfect 7500rpm heel-toe downshift.
If the engine is the highlight, the chassis runs it a close second. The steering requires effort above parking speeds, but the nose goes exactly where you point it. Grip is huge, yet should you go beyond it, the slides at front or rear are easily read and corrected. It's as friendly and progressive as the 1M is snappy and evil.
The M3's trump card, though, is its useability. It rides well, can easily accommodate four adults and has a big boot. The next M3 has a hell of a task trying to match the current car, but if it does, it too will be regarded as one of the best cars in the world.
Five years on, M3 still looks great - Atlantis Blue paint usually a big-dollar option, Gloss-black 19s, dark chrome exhausts and cloth/leather seats all Pure add-ons.
SPECIFICATIONS
BMW M3 Pure Edition II
Engine: 3999cc V8, DOHC, 32v
Power: 309kW @ 8300rpm
Torque: 400Nm @ 3900rpm
Weight: 1580kg
Gearbox: 6-speed manual
0-100km/h: 4.8sec (claimed)
Top Seed: 250km/h (limited)
Price: $145,500 (2012)


Unique Cars magazine Value Guides
Sell your car for free right here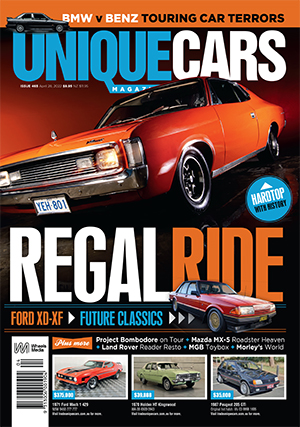 SUBSCRIBE TO UNIQUE CARS MAGAZINE
Get your monthly fix of news, reviews and stories on the greatest cars and minds in the automotive world.
Subscribe