1971 Porsche 911T
---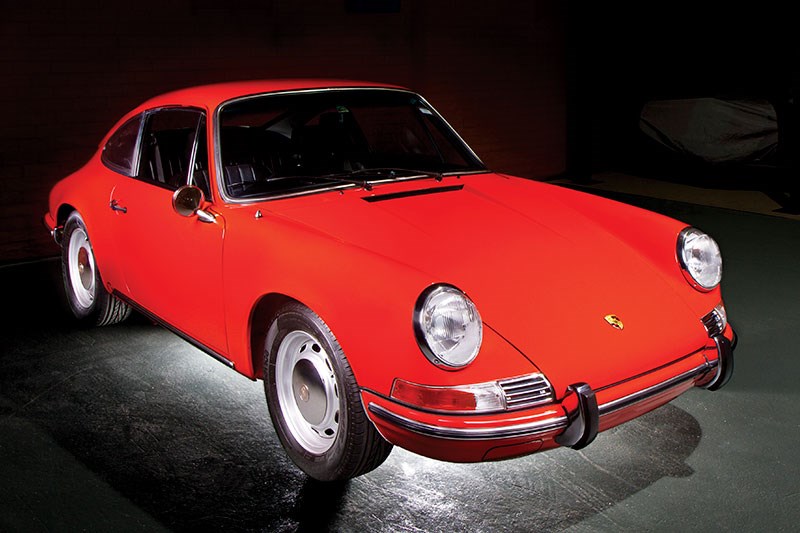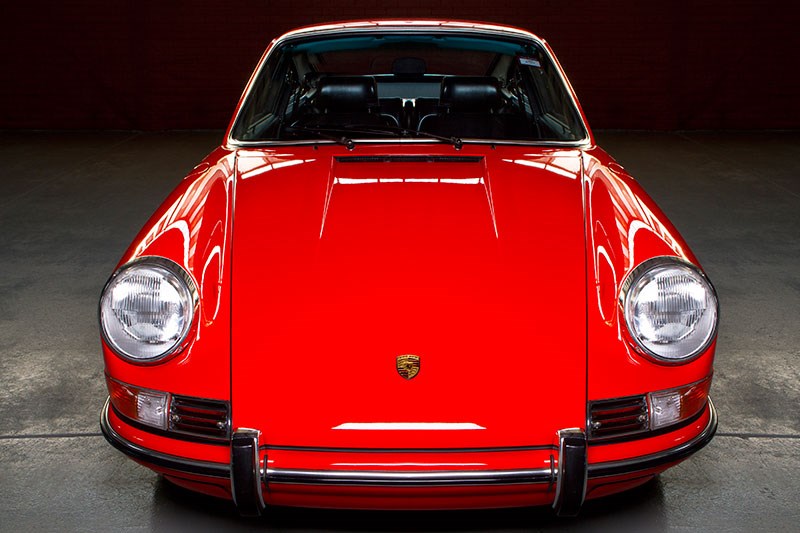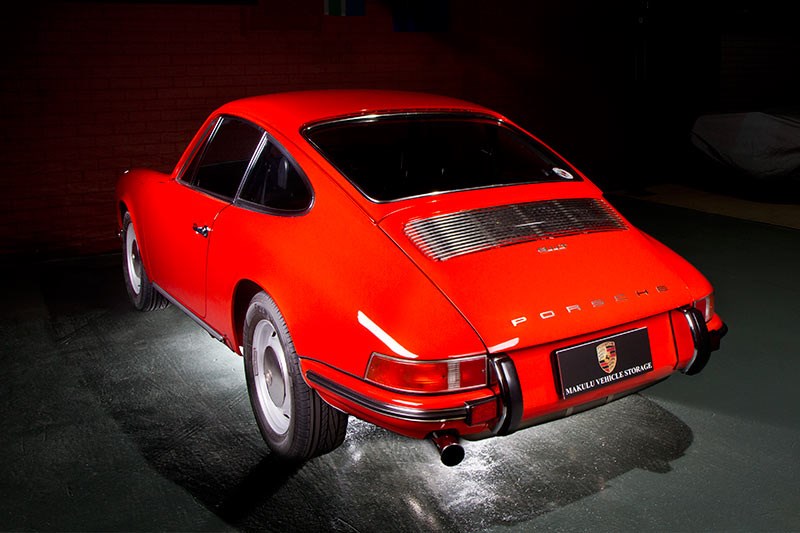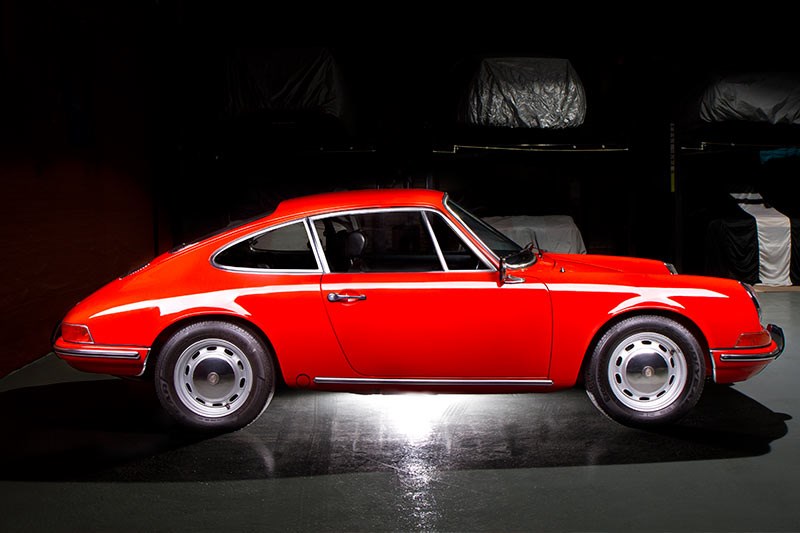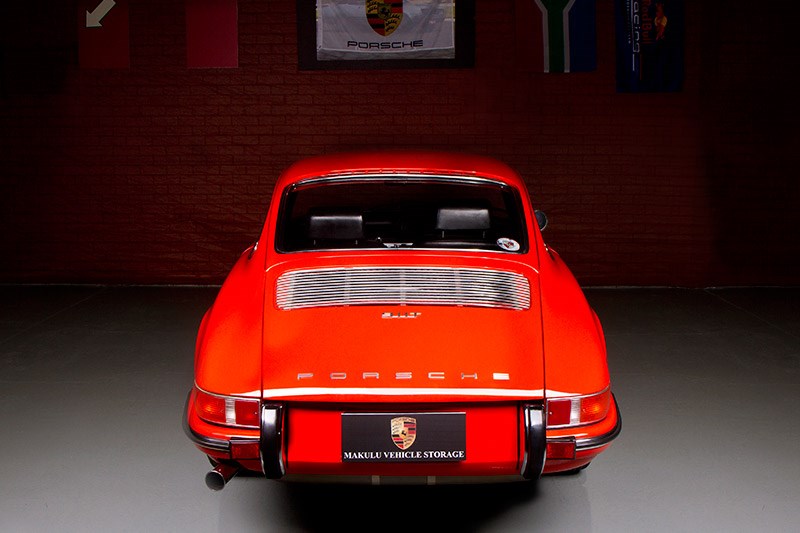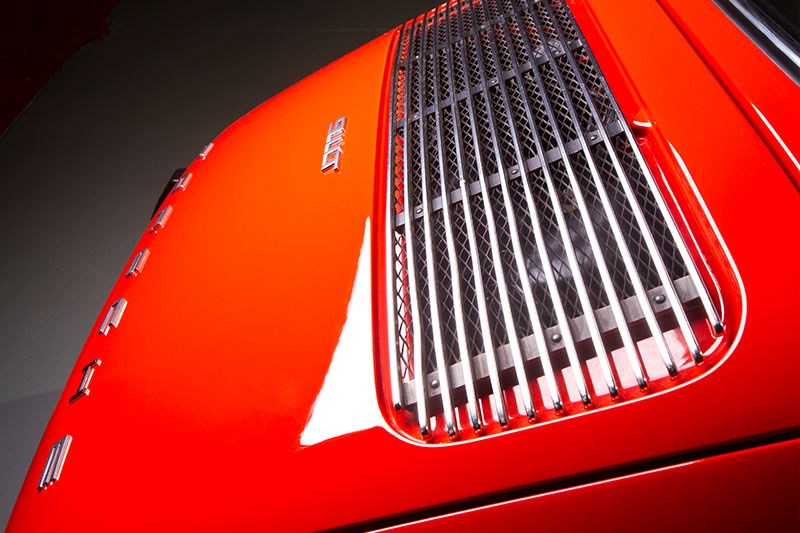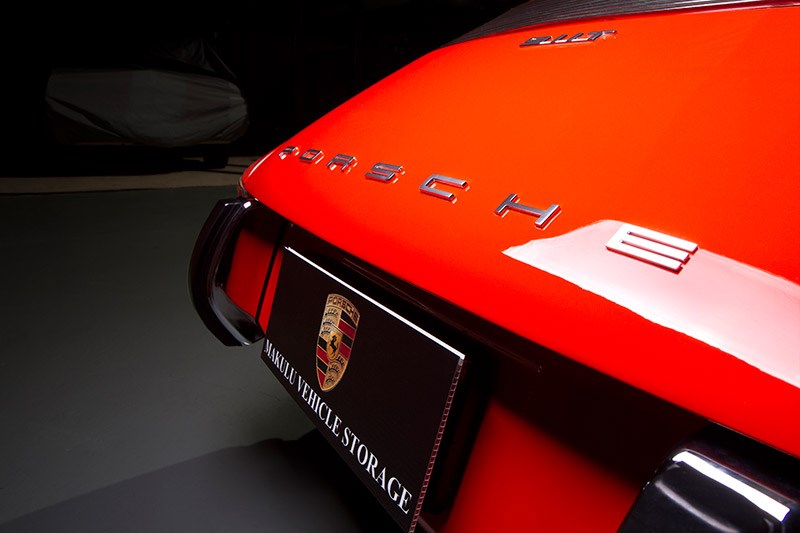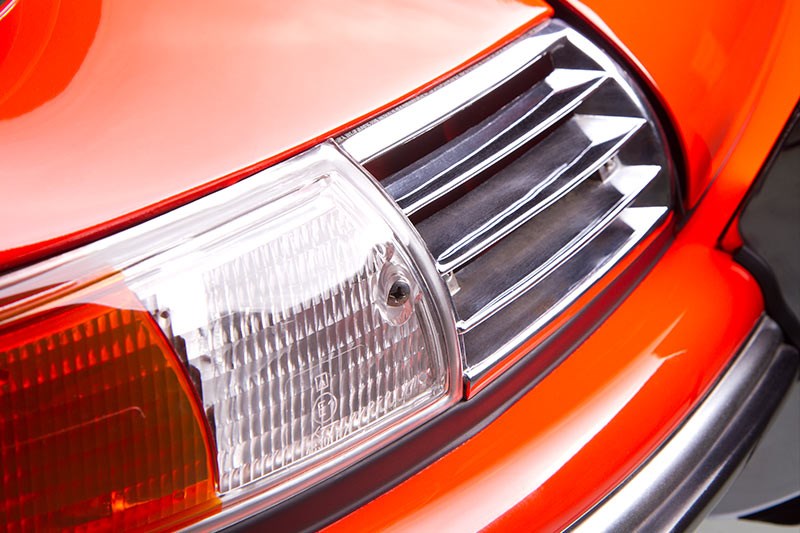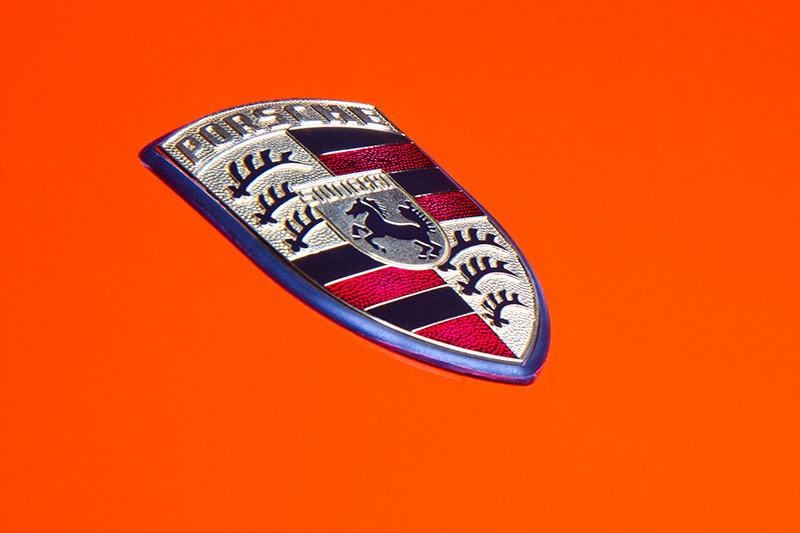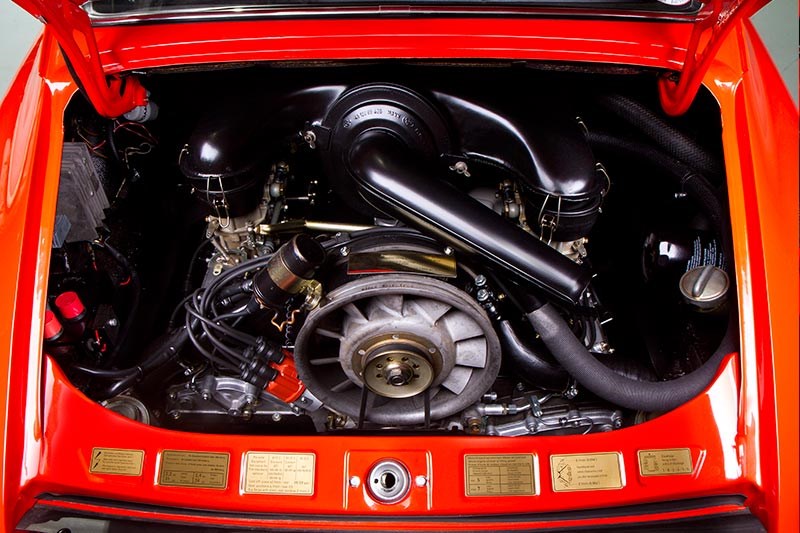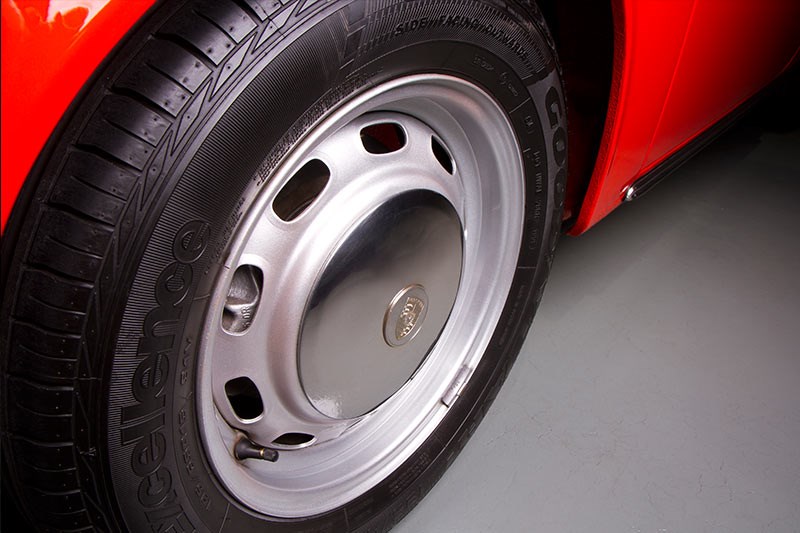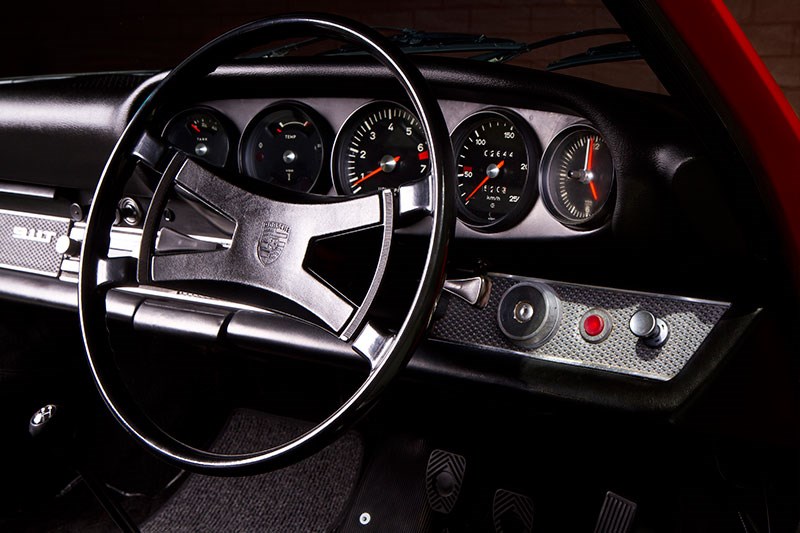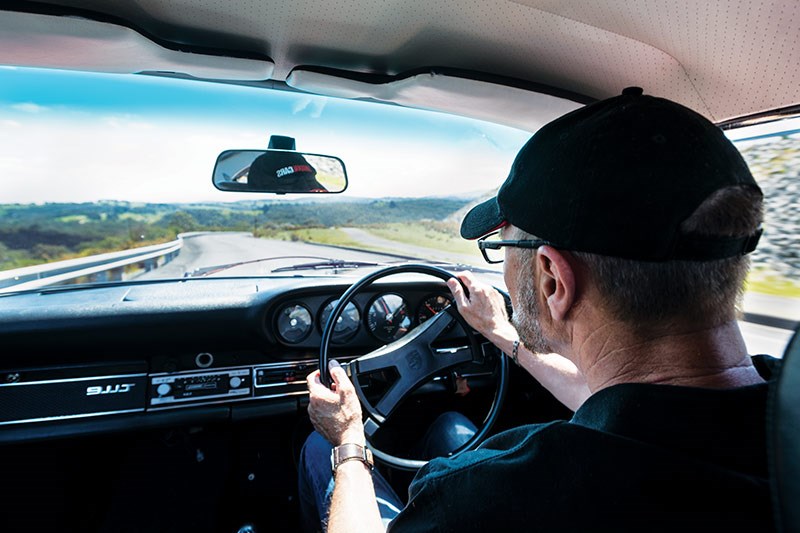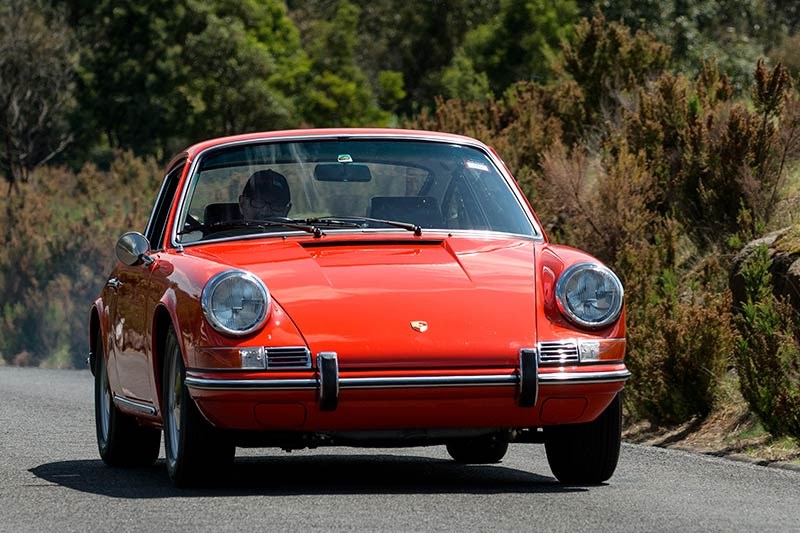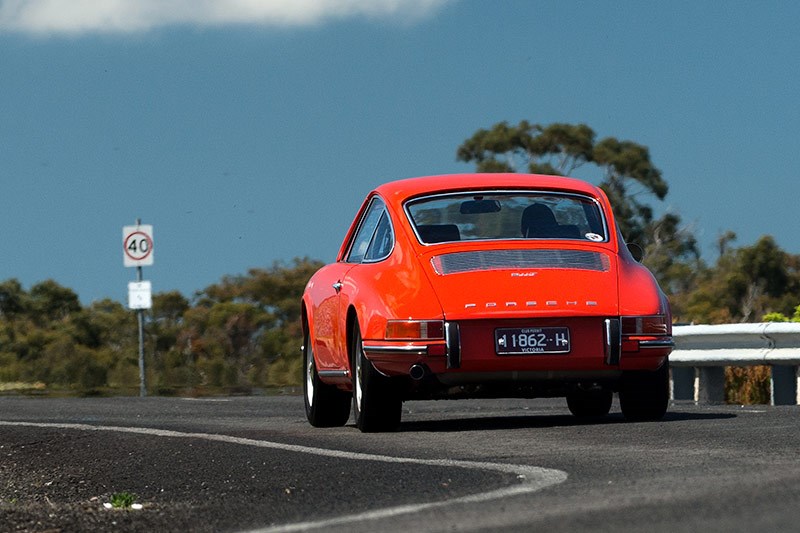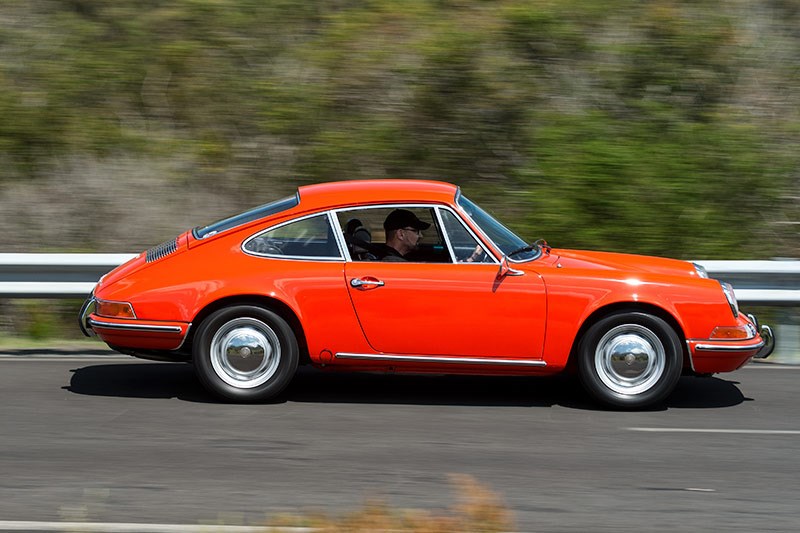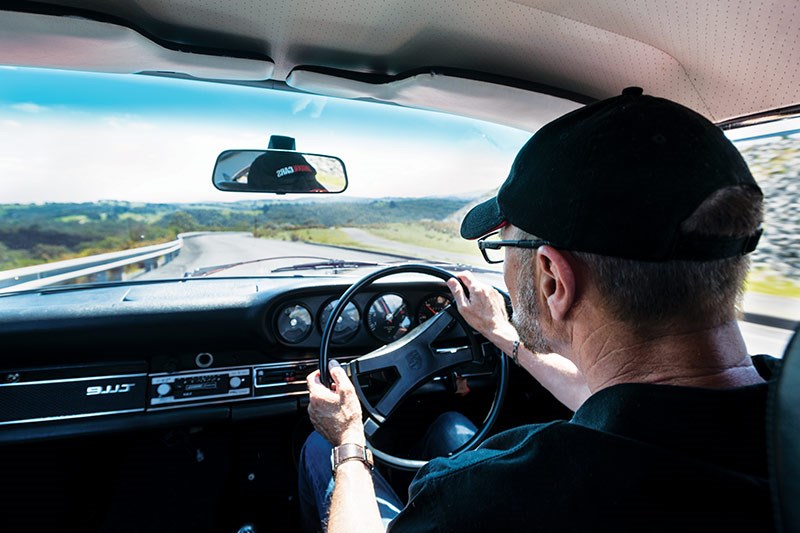 Hot Euros pt.1: We look at some of the finest drives ever to come out of Europe, including the 1971 Porsche 911T
FOUR HOT EUROS
A casual glance across the decades will reveal legends such as Porsche 911s and Twin Cam Escorts that have been so prominent on tracks across the world. A little less fame and a little more creature comfort gives you gems like BMW 2002 and Alfa Sprint GT. To find any one of these cars in good original shape is a rare treat. To find all four together in the one shed is a miracle. Clive Massel is the owner of this little nest of gems.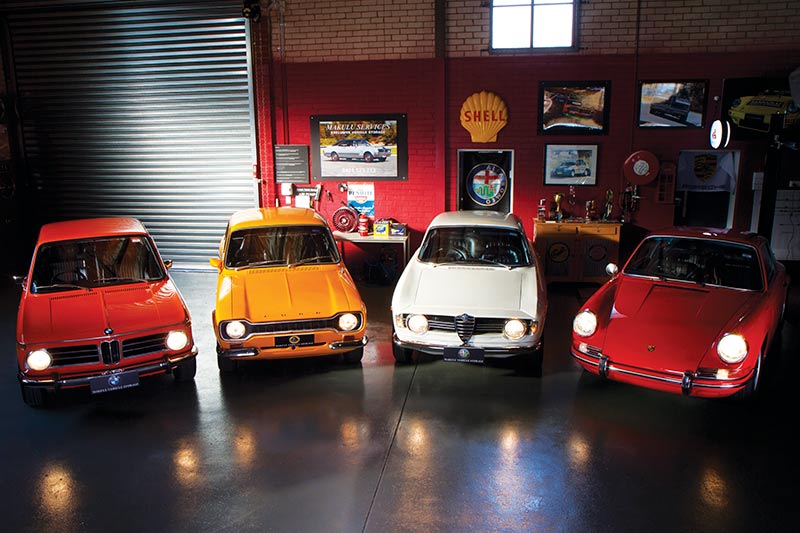 Part one: 1971 Porsche 911T 
There's no mistaking the now venerable shape of a Porsche coupe and, in recent years, the prices of older air-cooled models have been skyrocketing. With cognoscenti still recovering from the shock of the 996 liquid-cooled series (it was only introduced in 1999, after all…), the simpler and lighter-looking early cars are now very much in demand.
The 911 took over from the original 356 shape when first shown at the 1963 Frankfurt Motor Show. Production models quickly found favour with racers around the world, not because they were super powerful or super fast, but they were light, quick and reliable. For many, the fact the little boxer motors could cope with a race-long thrashing and be relatively cheap to run over a season was a big winner.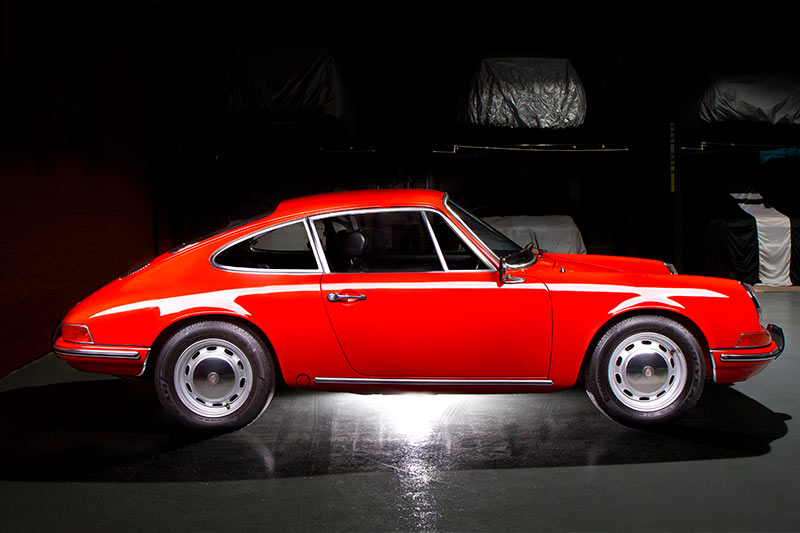 What you see here is a 1971 911T. That means it's running the second-gen 2.2 litre engine with Zenith carburettors and gets around on the 'long' wheelbase. The latter was stretched by 57mm to 2268mm to settle down the famously nervous handling, by moving the rear wheels back.
This car was originally delivered to South Africa. "It was an excellent example," says owner Massel, "unmolested. You can track the South African record very accurately, I'm now the fourth owner of that car and the mileage was authentic, and body straight and interior unmolested. I did spray the car because after 40 odd years it was getting a bit tired.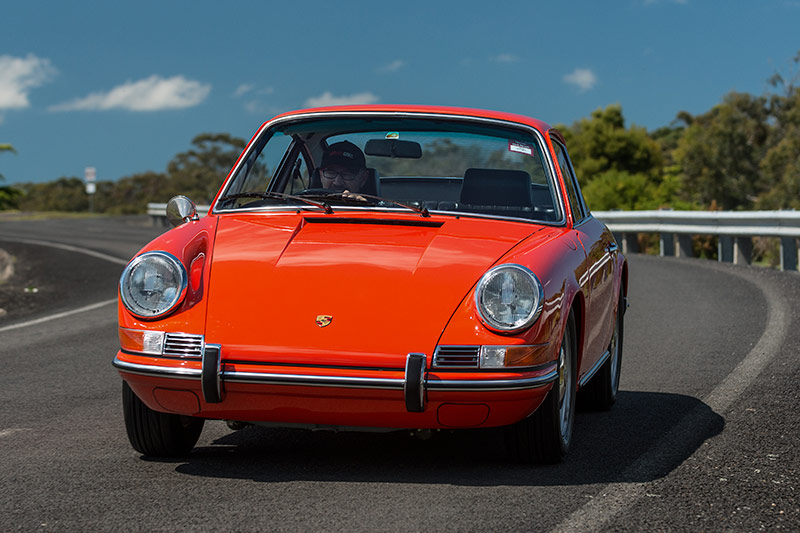 "I refreshed the motor, added a new clutch new pressure plate and shock absorbers." However the spec remains stock, even though it may be sorely tempting to 'upgrade' the car.
"I think that for its era that car was pretty sophisticated," adds Massel. "The handling, the sound of the engine, was the start of a total new generation.
"It was the base model of a series of cars to come. In South Africa they were priced higher than the competing cars from Mercedes or BMW, it was only the enthusiast or well heeled who could afford it."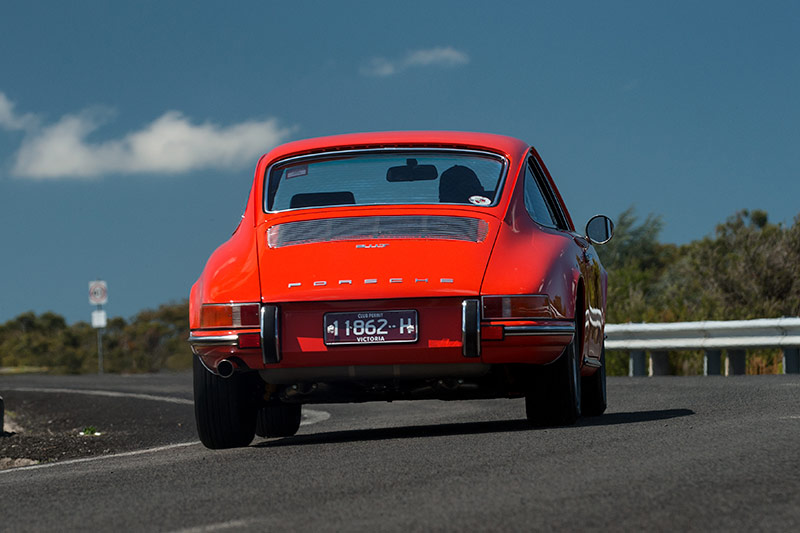 This is the economy version of the C or D series, which began production in 1969. (The D series was built from August 1970 and was distinguished by oil jets pointed at the underside of the pistons to prolong engine life.) There wHot ere three versions: the 92kW T with 8.6:1 compression and Zenith carburettors; The 114kW E with 9.1:1 compression and Bosch mechanical fuel injection; Plus the 132kW S with 9.8:1 compression, larger intake and exhaust ports and a more aggressive cam profile.
Three transmissions were on offer: a four or five-speed dogleg manual (as fitted to this car), or a four-speed semi-auto.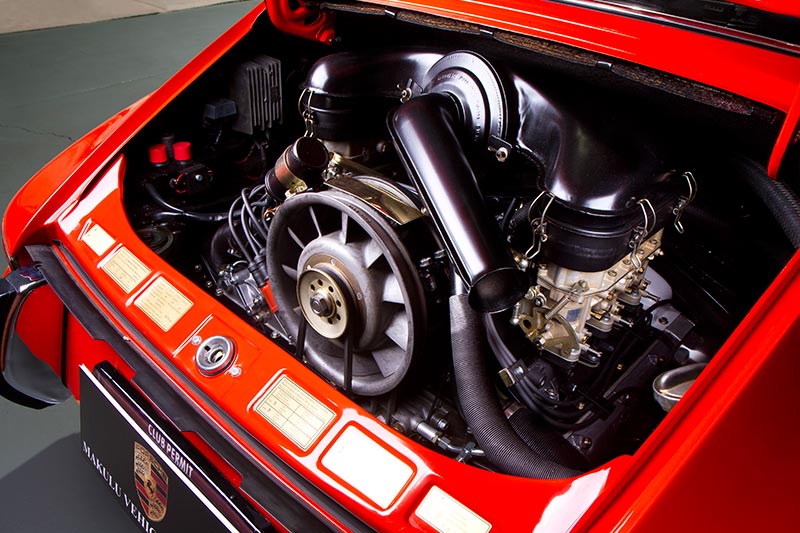 Despite the longer wheelbase, this generation 911 still requires an alert and cool head at the wheel if you're hustling along a winding road. They're famous for snapping from understeer to oversteer if you make the mistake of getting off the throttle on corner entry, so the recommended method seems to be slow in, accelerate out. That said, they have a huge fan club.
"In the 1990s they were a dime a dozen," says Massel. "It's only recently that their true value has come to the fore. The sound of the engine when you really thrash that car is great – it can take it. You do that to a Ferrari of the same era, you'll break it!"
SPECIFICATIONS
1971 Porsche 911T
BODY Two-door coupe
WEIGHT 1020kg
ENGINE 2195cc boxer SOHC six-cylinder
TRANSMISSION 5-speed manual (four-speed semi-auto optional)
SUSPENSION Independent Macpherson struts (f) Independent trailing arms with torsion bar (r)
BRAKES discs front and rear
POWER & TORQUE 92kW @ 5800rpm, 176Nm @ 4200rpm
PERFORMANCE 0-100km/h 9.5s
See more of our Four Hot Euros feature:
- Part 2: BMW 2002 Tii Touring
- Part 3: Alfa Romeo Giulia Sprint GT
- Part 4: Ford Escort Lotus Mk1
Unique Cars magazine Value Guides
Sell your car for free right here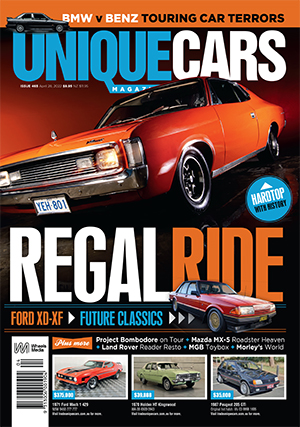 SUBSCRIBE TO UNIQUE CARS MAGAZINE
Get your monthly fix of news, reviews and stories on the greatest cars and minds in the automotive world.
Subscribe