Chevrolet Corvette C2 (1963 - 1967) Review
---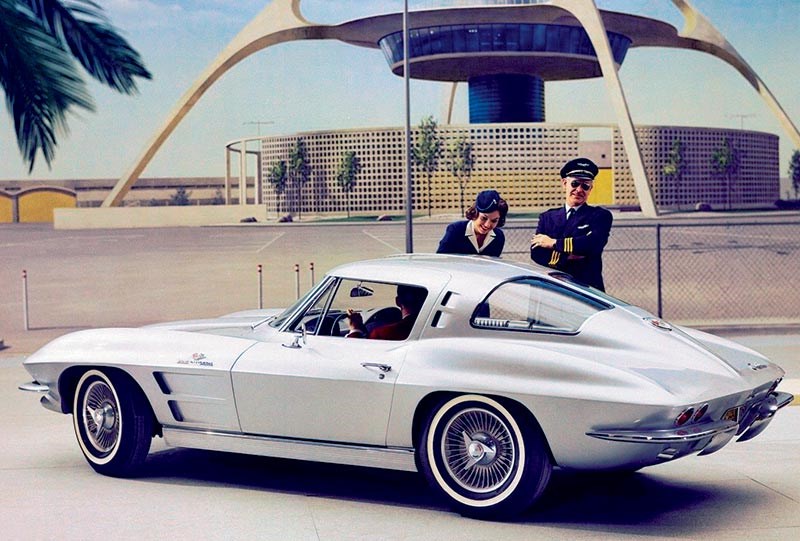 Chevrolet Corvette C2 (1963 - 1967)

We look at what most people consider the favourite Corvette shape, the second generation C2, from 1963-67
CHEVROLET CORVETTE C2
1963-1967
With hindsight, it seems perverse that the C2, probably the most revered Corvette shape of the lot, was only built for four years. The next shortest-lived generation, the C5, lasted seven years and the C2's successor would stick around for fourteen. Perhaps it was because Zora Arkus-Duntov actively disliked the thing.
He once described the C2 as having "just enough lift to be a bad airplane" and felt that many of his team's engineering advances for this car, which included a completely new transverse leaf spring rear suspension, electronic ignition and a much stronger steel chassis, were, as a result, wasted. The additional weight of the beefier central structure was offset by a thinner gauge fibreglass body panels so weight was reduced compared to the C1.
The coupe bodywork of the Sting Ray was the work of Larry Shinoda, under the auspices of Bill Mitchell, and despite its rather dismal high-speed stability, was the first Corvette design to be tested in a wind tunnel, in this case Cal Tech's facility. The problem with the C2's shape isn't actually rear end lift, but lift over the front axle. When compared to the C1, which records 124.6lbs of lift at 85mph with passengers, the C2 nets 146lbs of lift with the pop-up headlamps lowered and 153.2lbs with them raised, comfortably the worst performance of any Corvette generation.
Bill Mitchell's 1959 Sting Ray Racer, designed by Peter Brock, was the source for the C2 shape. A strikingly beautiful shape, the concept featured a broad, flat top surface, in effect an inverse wing design, which was supposed to pull the shape down onto the road. What wasn't quite so apparent was that the height of the sharp leading edge was too high. At speed, too much air was diving beneath the car, causing a serious front lift problem. This could have been corrected with a slight forward rake, if the nose had drooped down a couple of inches or if a deeper front air dam was fitted.
Chevrolet sold 199 Z06 Special Performance Equipment variants in 1963 and in 1966 the engine grew to 427 cubes. The C2's swansong was the 1967 model, which debuted the
L88 cast-iron big-block, rated at 430hp. In the meantime, Chevrolet had launched its pony car, the 1966 model year Camaro, and the Corvette needed to shape up if it was to
retain its place in the hierarchy.
---
Sign up to one our free weekly newsletters:
Receive more Unique Cars reviews and features here or get the latest unique and classic cars for sale here.
Subscribe to Unique Cars magazine
- Print edition
- Digital edition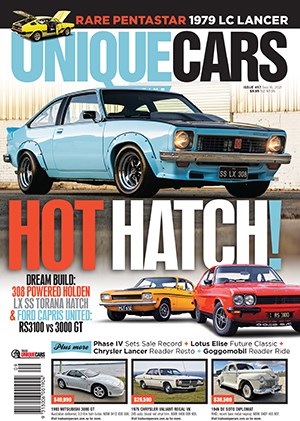 Subscribe to Unique Cars Magazine and save up to 42%
Australia's classic and muscle car bible. With stunning features, advice, market intelligence and hundreds of cars for sale.
Subscribe