Corvette Stingray: 1966 & 2014
---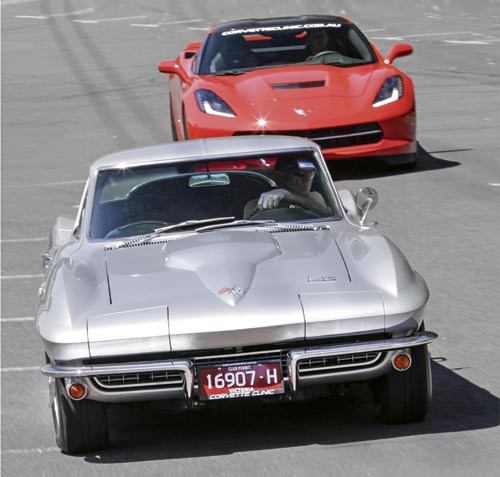 1966 & 2014 Corvette Stingray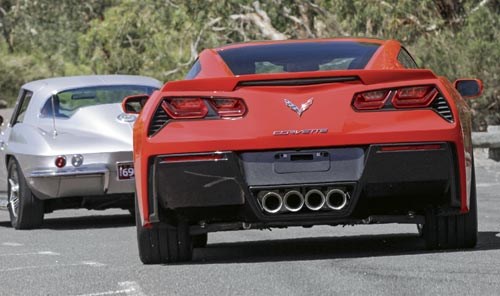 1966 & 2014 Corvette Stingray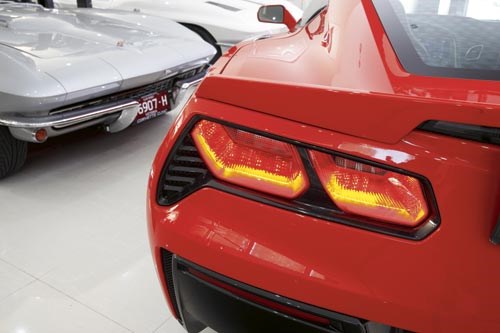 1966 & 2014 Corvette Stingray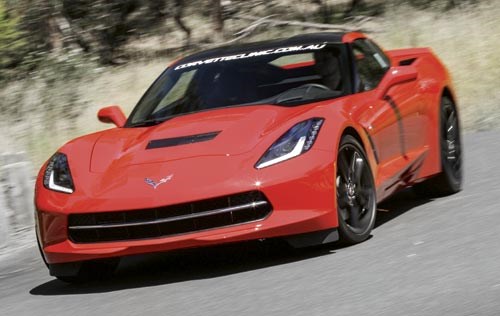 1966 & 2014 Corvette Stingray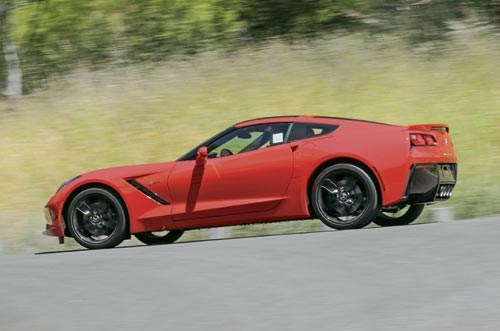 1966 & 2014 Corvette Stingray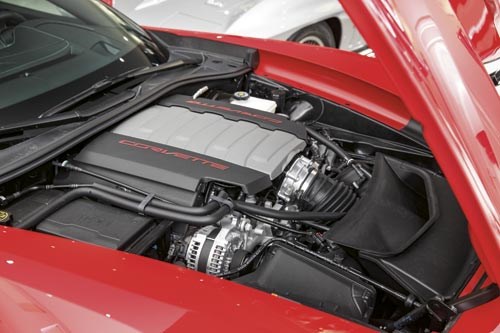 1966 & 2014 Corvette Stingray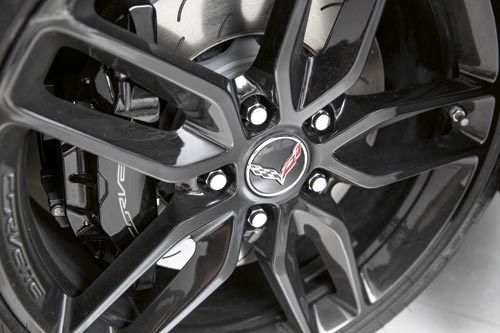 1966 & 2014 Corvette Stingray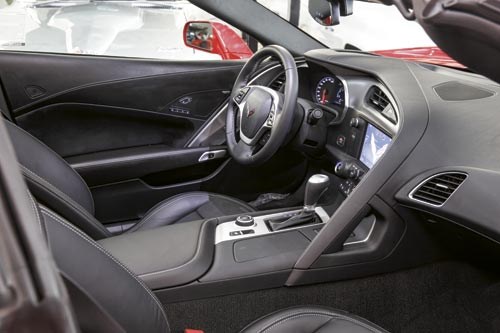 1966 & 2014 Corvette Stingray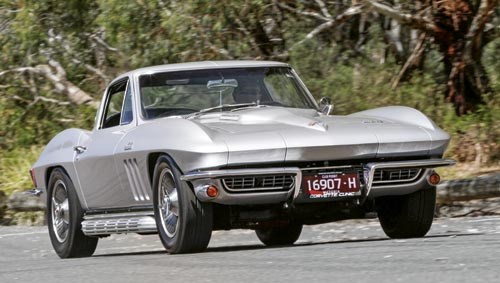 1966 & 2014 Corvette Stingray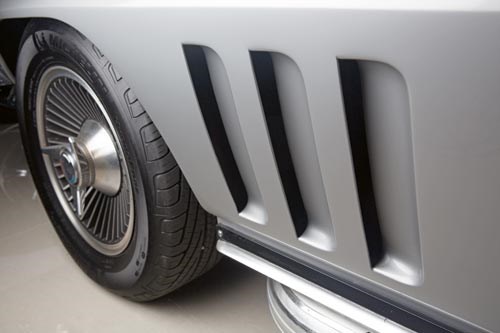 1966 & 2014 Corvette Stingray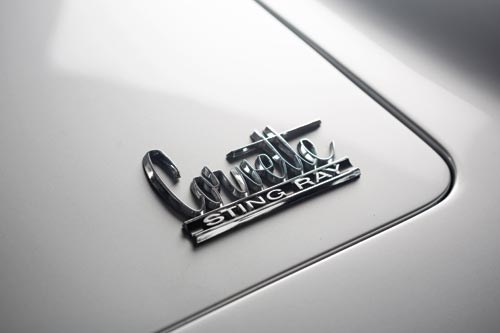 1966 & 2014 Corvette Stingray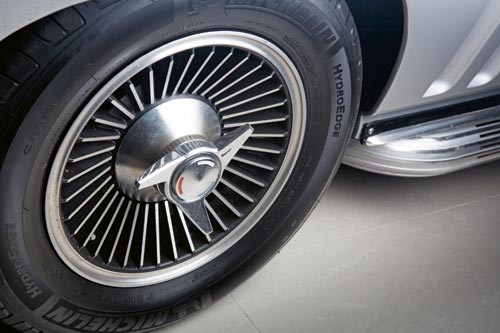 1966 & 2014 Corvette Stingray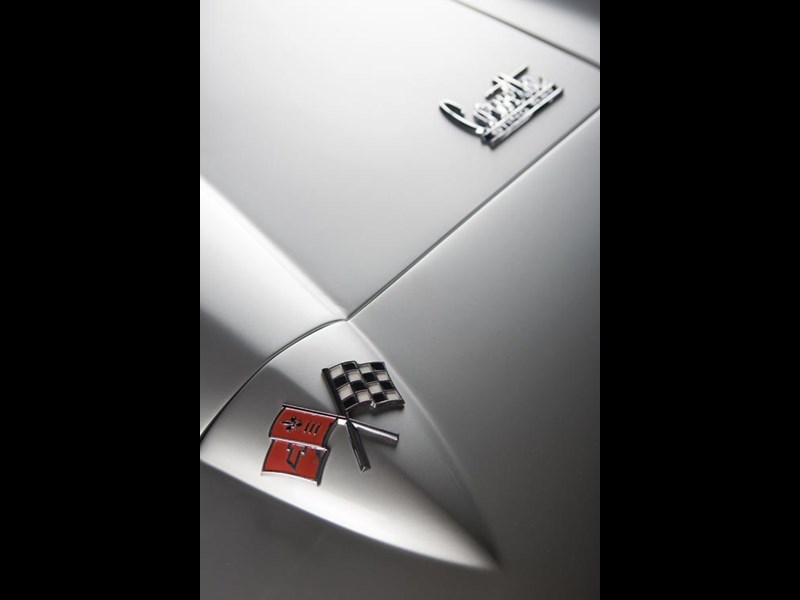 1966 & 2014 Corvette Stingray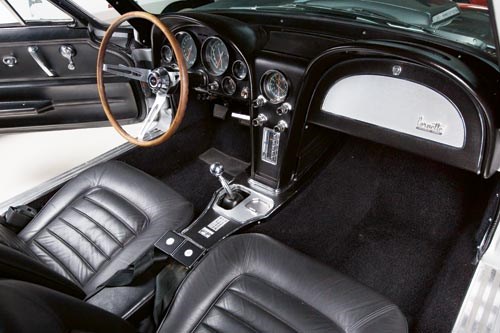 1966 & 2014 Corvette Stingray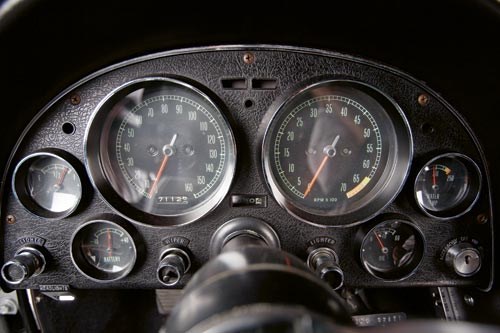 1966 & 2014 Corvette Stingray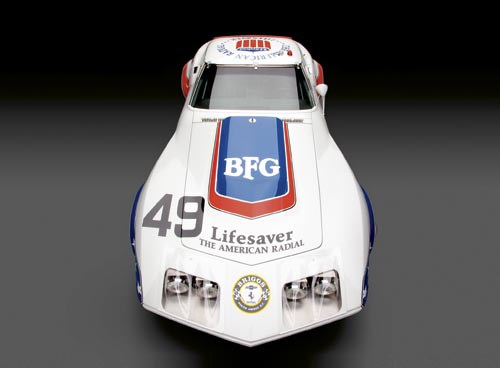 1966 & 2014 Corvette Stingray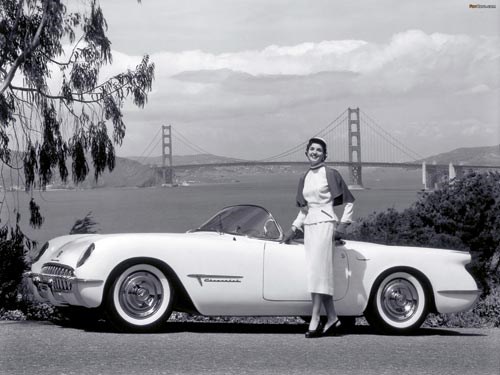 1966 & 2014 Corvette Stingray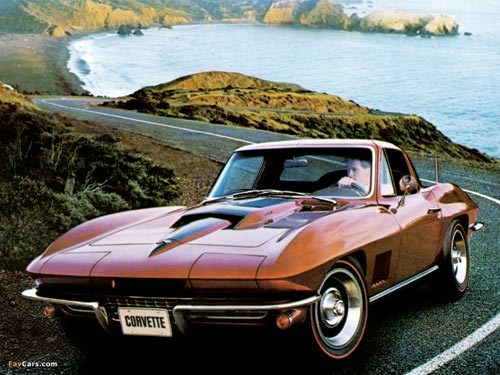 1966 & 2014 Corvette Stingray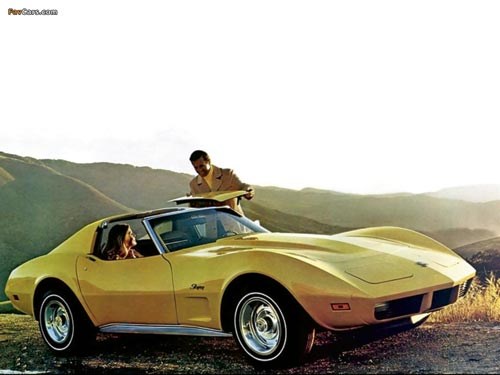 1966 & 2014 Corvette Stingray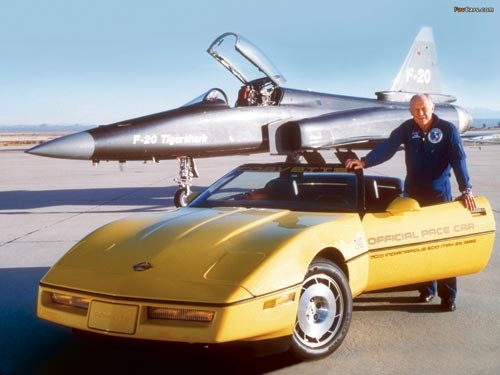 1966 & 2014 Corvette Stingray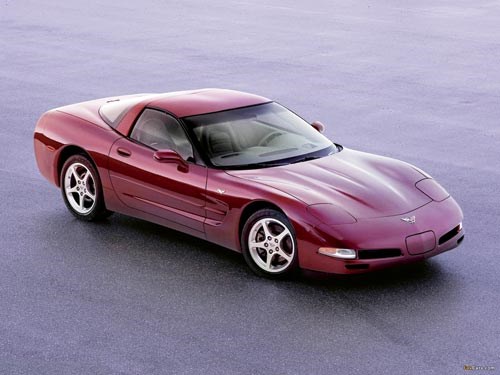 1966 & 2014 Corvette Stingray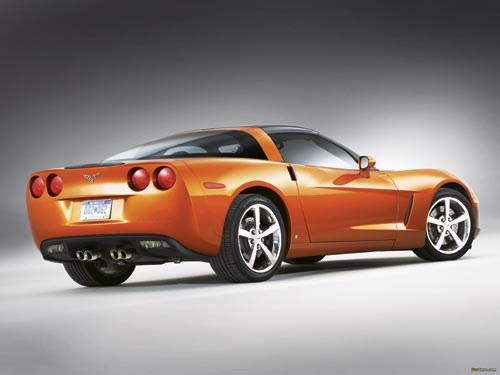 1966 & 2014 Corvette Stingray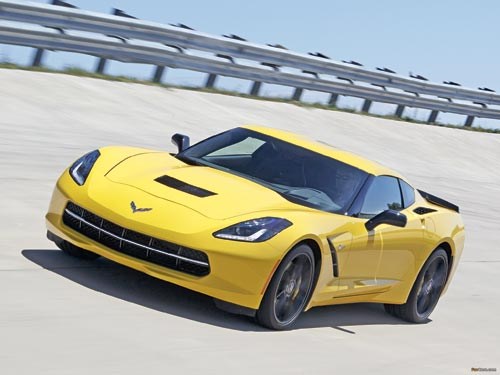 1966 & 2014 Corvette Stingray

The C7 Corvette rekindles a famous nameplate. We introduce the first 2014 Stingray in Oz to its big-block grand daddy
Chevrolet Corvettes
CORVETTE SET
Nothing pulses the Heartbeat of America like the Chevrolet Corvette. It's Detroit's iconic sports car, one that melds V8 muscle with a lightweight body and lateral acceleration to match the best of its European rivals.
Chevrolet celebrated Corvette's sixtieth anniversary in fine style with the 2013 release of the C7, and the chaps at Corvette Clinic in Victoria are the first to bring the latest 2014 spec to Australia.
With the C7 comes a return to a legendary model designation of the Corvette's past. In calling the latest car 'Stingray', Chevrolet has rekindled a nameplate which first rose to prominence with the C2 'Sting Ray' (note the word spacing). And that's just what we've brought along to meet the new arrival.
The Corvette 'C1' was first produced in 1953, and was powered by a staid triple-carb, 235ci 'Blue Flame' straight-six producing 112kW (150hp). Saddled with a two-speed Powerglide, it wasn't long before calls for more grunt were made. Flagging sales ensured these calls were heeded, and in 1955, a 265ci version of Chevrolet's small-block V8 was on offer, with 195hp and a three-speed manual gearbox option. The six was quietly consigned to history, and the Corvette's legacy was set.
By 1962 the C1 had become a trailblazer for America. Its combination of svelte fibreglass bodywork, mountain of colour and trim options and sheer grunt – up to 268kW (360hp) was available by '62 – became a winner on the street, but was still lagging in the sales race.
For 1963, Chevrolet introduced the second-generation, imaginatively known as C2 – but more emotionally as the Sting Ray – with a coupe version available for the first time. With C2, the modernised, more muscular styling by Larry Shinoda (under direction of Bill Mitchell) left no doubt about the 'Vette's intent, and a move to independent rear suspension (conceived by legendary Corvette chief engineer Zora Arkus-Duntov) with a stronger, far stiffer ladder frame chassis and promised 53/47 front/rear weight distribution, gave the car the handling ability to match its grunt. It was also a hit on dealer floors, selling 21,513 units compared to the 14,531 achieved by the 1962 C1.
Under the extrovertly-styled body, with its split rear window and hidden headlights, the powerplants were largely carried over. All displaced 327ci, with the base tune breathing through a four-barrel carburettor to produce 186kW (250hp) 'gross' on 10.5:1 compression. Owners could also specify a 224kW (300hp) engine with the same compression. But real rev-heads went for the 254kW (340hp), 11.25:1, four-barrel unit (only $107.60 to option) or the $430.40, 268kW (360hp), Rochester 'Ram-Jet' mechanically fuel-injected beast. A three-speed manual remained standard, with a two-speed Powerglide auto or four-speed manual also available. The latter was sourced from BorgWarner initially, but was replaced later in the model cycle by a 'box from a plant in Indiana you may have heard of: Muncie.
After the success of 1963, Chevrolet slightly simplified the Sting Ray's look for 1964, removing the split from the rear windows to improve rear visibility. It also gained more powerful optional engines, including a mechanical-lifter, 11:1 compression, Holley four-barrel equipped 327ci with 272kW (365hp) or a still-harder tuned 280kW (375hp)'Fuelie'. It would be the last year the mechanically-injected engine would rule the Corvette roost, for it was toppled mid-way through 1965 by the big-block.
Displacing 396ci, the 'Turbo-Fire' range-topper offered some 317kW (425hp) at a high-spinning 6400rpm. Importantly it made this power with far less stress than the top-spec Fuelie, employing a single Holley four-barrel and hydraulic valve actuation for better manners. At an additional $292.70, it was also a bargain next to the $538.00 ask for the top 327.
A blistered bonnet was required to fit the big-block in the still-diminutive Corvette frame, and a side-exit exhaust system added a further thumping presence. Stiffer front springs, specific roll bars and heavy-duty cooling were included with the 396. A heavy-duty Muncie, these days known as the 'Rock Crusher', was added to the options list.
Also significant for 1965 was the inclusion of four-wheel disc brakes as a standard fit on Corvette, though amazingly one could de-spec their '65, asking for drums in exchange for a $64.50 credit. Thankfully, only 316 of the total 23,562 1965s produced came thus equipped.
As the horsepower race continued to escalate between the 'Big Three', Chevrolet decided to introduce a limit of 400ci to all non-full-size passenger cars. Somehow, this missed the Corvette, which nabbed the freshly-expanded big-block, now out to 427ci to match Ford's big-block and shade Mopar's new 426ci 'Street' Hemi in the displacement stakes.
Chevy gave the Corvette 427 a four-bolt main bearing block (the 396 was a two-bolt design) for strength and it breathed through a single four-barrel Holley. Two tunes were offered, a 10.5:1 compression, hydraulic-lifter with 291kW (390hp) and the L72, a mechanical-lifter, 11.0:1 version with 317kW (425hp)/624Nm (460lb-ft), as seen in the featured C2. If you're disappointed that the 427 made the same power as the 31ci-smaller 396, the 61Nm (45lb-ft) torque increase tells the wider story, along with its more relaxed 5600rpm power peak.
Ordering the big bruiser in 1966 meant a mandatory Rock Crusher four-speed and 'Positraction' locking differential. In the end, 5116 of the 390hp examples were produced for 1966, with 5528 built to 425hp specification. With the big-block pulling the performance-minded, the venerable 327ci small-block reverted to two levels of tune, at 224kW (300hp) with a 261kW (350hp) option.
The final year of Sting Ray production fell in 1967, making the C2 the shortest-lived Corvette generation. Even then, it was a stay of execution, as the original plan was for the C3 to arrive in time for the '67 model year.
Despite its borrowed time, aficionados rate the cleanly-styled, last-of-the-line C2 as one of the best Corvettes ever. A scoop replaced the power bulge on the bonnet, and two additional 427s were offered, both with triple two-barrel carburetion and either 298kW (400hp) or 324kW (435hp), the latter 'L71' replacing the 425hp four-barrel from 1966. For an additional $368.65 over the $437.10 already shelled out for the L71, you'd gain aluminium heads. Only 16 examples were ordered.
The most curious engine, however, was the $947.90 option L88. Producing 'only' 321kW (430hp) from an 850cfm Holley four-barrel-fed 427, it seemed ludicrous that a less powerful spec costed more than double the money of the L71, but you had to read between the lines.
The L88 had 12.5:1 compression, an even lumpier camshaft and required 103-octane fuel to co-operate. Only 20 were made for 1967 (with several heavy-duty 'mandatory' options pushing the price up still further), but legend has it these behemoths generated 418kW (560hp) 'gross', at a towering 6400rpm.
With 1968's C3, the Sting Ray name lost its significance, the new design more associated with the Shinoda-designed 'Mako Shark' concept. Though it returned as 'Stingray' in 1969 the nameplate was quietly dropped in 1974.
With C2's history in mind, one can understand just how big a statement Chevrolet is making with the C7 Stingray. By looking at Corvette Clinic's box-fresh example, you have to say the Chevrolet designers have hit the spot with its aggressive, unmistakably Corvette styling.
The 2014 C7 boasts the most powerful base Corvette in the model's history, with 339kW (455hp) generated from an 'all-new', 6.2-litre (376ci) 'LT1' V8.
Running a traditional overhead valve actuation and two valves per cylinder, the C7 employs direct injection which enables a high 11.5:1 compression ratio for excellent throttle response. It also uses active fuel management (as seen on the VF V8 automatic range), which cuts out cylinders under low load to minimise unnecessary fuel consumption.
Though its traditional rear-wheel drive layout and excellent weight distribution (said to be 50:50) are Corvette hallmarks, the three-speed manual found as standard back in the C2's heyday is long gone. The latest Stingray employs a choice of seven-speed manual (with 'Active Rev Match' for perfect downshifts) or a six-speed auto, complete with paddle-shifting operation. Either 'box forms part of a rear transaxle, something Chevrolet moved to with 1997's C5.
Under the skin it's clear the C7 has taken a big step towards European supercar rivals, with an interior highlighted by fillets of carbon fibre and soft leather trims. There are two seat options available, both magnesium-framed to minimise weight. There's also a five-position drive mode selector which adjusts key parameters, such as throttle sensitivity and ESP thresholds to suit the conditions.
Continuing a penchant for performance-oriented options (see breakout), the C7 Corvette is available with a Z51 Performance Package, which includes a dry-sump oiling system along with additional cooling for the differential/gearbox and the larger Brembo brakes. An electronically-controlled limited-slip diff and specific aero kit is also included.
Being fresh off the boat, the C7 you see in the pictures retains its left-hand drive layout, but Corvette Clinic will be offering a fully compliant right-hand drive conversion which enables full registration, making it easier to exploit the Stingray's 1.0g cornering capability and sub 4.0-second 0-100km/h acceleration in this wide brown land.
The conversion is not without its challenges, as explained by Corvette Clinic's Kane Whiston: "Due to the complex asymmetrical design of the left-hand drive interior, we have employed methods used by leading automotive interior design studios in the development of the all-new right-hand drive interior. In consultation with ex-automotive design engineers solutions such as 3D scanning and 'NC' machining of master patterns ensures the highest quality and precision of production parts that faithfully replicates the LHD design. We are confident that the finished RHD conversion will set a standard for others to follow."
As it is, looking at Sting Ray and Stingray, you can only conclude that the C7's mixture of sophistication and muscle is the kind of Corvette which Duntov, Mitchell and Shinoda would approve.

TEN HOT CORVETTE RPOs
579E: 1957. Top-spec 'Fuelie' at 283ci/211kW (283hp) with cold-air intake and column-mount tacho. 43 built.
Z06: 1963. 'Special Performance Equipment'. Designed for SCCA racing, with 268kW (360hp) injected 327ci, big tank (36.5gal v 20gal) and suspension and brake modifications. 199 built.
L88: 1967. Ultra-performance 427ci with 850cfm Holley, big cam, mechanical lifters and 12.5:1 compression. Said to produce 418kW (560hp). 20 built.
ZL1: 1969. Aluminium-block version of the L88. Around 45kg lighter than iron version. Only two built.
ZR1: 1970. 'Special Purpose Engine Package'. Included 276kW (370hp) 350ci 'LT1' small-block, M22 Rock Crusher, aluminium radiator, specific brakes and suspension. 25 built.
LS6: 1971. Biggest big-block reaches highest state of tune, out to 454ci and 317kW (425hp). 188 built.
B2K: 1987. Factory finished 179kW (240hp) C4 sent to Callaway engineering for twin-turbo conversion before delivery. Cost extra $19,995, generated 257kW (345hp). 184 built.
ZR-1: 1990. A specific model, with DOHC, four-valve, 280kW (375hp) LT5 350, six-speed manual and Selective Ride Adjustment dampers as standard. 3032 built.
Z06: 2001. Lightweight, powered-up variant with wider wheels and better brakes. LS6 346ci V8 produced 287kW (385hp), up 26kW (35hp) from standard. 5773 built.
ZR1: 2009. Supercharged '6.2-litre' LS9 develops 476kW (638hp), with standard carbon-ceramic brakes and several carbon panels. Claimed top speed of 328km/h (205mph). 1415 built.

CORVETTE MODEL GUIDE
C1 1953-1962
First production Corvettte produced June 30, 1953. Initially roadster only, finished in Polo White with Sportsman Red interior. Powered by triple-carb 235ci straight-six with 112kW (150hp) and two-speed Powerglide automatic.
First V8, a 265ci producing 145kW (195hp), introduced in 1955, along with three-speed manual. Six quietly consigned to history. For 1957, base motor was out to 283ci with 164kW (220hp) and a four-speed was available. Final C1s of 1962 came with legendary 327ci producing 186kW (250hp) in base form.

C2 1963-1967
'Sting Ray' C2 of 1963 was first Corvette with independent rear suspension but engine unchanged. Big-block arrived in 1965, but entry V8 output remained unchanged until 1966, with an update to 224kW (300hp) but unchanged torque.
C3 1968-1982
'Mako Shark'-inspired C3 longest serving 'Vette. 350ci arrived in '69 with base 224kW (300hp).
'Fuel crisis' nearly killed muscle, but 350ci survived. By 1974 safety bumpers added. Corvette lost big-block in 1975, 350ci down to net 123kW (165hp). Convertible canned in 1976, Stingray in 1977. Production moved to Bowling Green, Kentucky in 1981, EFI introduced for 1982.

C4 1984-1996
After skipping 1983, redesigned Corvette appeared for 1984. Four-speed manual (with automatic overdrive to make a '4+3') offered alongside four-speed auto. Both have 153kW (205hp) 350ci V8. ZF six-speed manual arrived in 1989. Multi-point LT1 of 1992 upgraded base power to 224kW (300hp).

C5 1997-2004
C5 IS first Corvette with transaxle. It debuted the 346ci 'LS1' V8, producing 257kW (345hp). Drag coefficient only 0.29cd. Power is massaged to 261kW (350hp) for 2001.

C6 2005-2013
LS2 '6.0-Litre' 364ci powerplant introduced in C6, generating 298kW (400hp), though auto retained four speeds until 2006, when a paddle-shifted six-speed arrived.
Base donk out to 6.2 litres for 2008, called the LS3. It produced 321kW (430hp)and lasted through the rest of the C6's model life.

C7 2013-
Latest 6.2-Litre LT1 was 'all-new' and generated 336kW (450hp), making it the toughest base model Corvette engine ever built. Power out to 339kW (455hp) for the 2014 model year.
SPECIFICATIONS
1966 Corvette Stingray
Engine: 6999cc V8, OHV, 16v
Power: 317kW @ 5600rpm
Torque: 624Nm @ 4000rpm
Weight: 1463kg
Gearbox: 4-speed manual
Brakes: Discs (f/r)
Top Speed: 225km/h
Price new: $4834.35
2014 Corvette Stingray
Engine: 6163cc V8, OHV, 16v
Power: 339kW @ 7800rpm
Torque: 624Nm @ 7000rpm
Weight: 1496kg
Gearbox: 6-speed auto
Brakes: Discs (f/r)
Top Speed: 288km/h
Contact: Corvette Clinic (03) 9467 7371
*****
More reviews:
> Buyer's guide: 1984-89 Chevrolet Corvette C4
> 1954 & 1966 Chevrolet Corvette
Unique Cars magazine Value Guides
Sell your car for free right here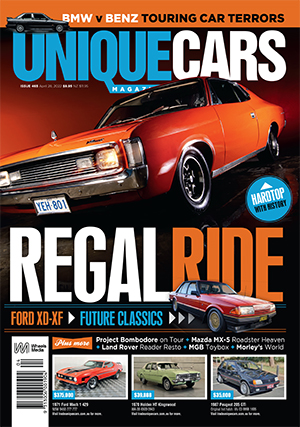 SUBSCRIBE TO UNIQUE CARS MAGAZINE
Get your monthly fix of news, reviews and stories on the greatest cars and minds in the automotive world.
Subscribe