Buyer's Guide: Holden HD (1965-66)
---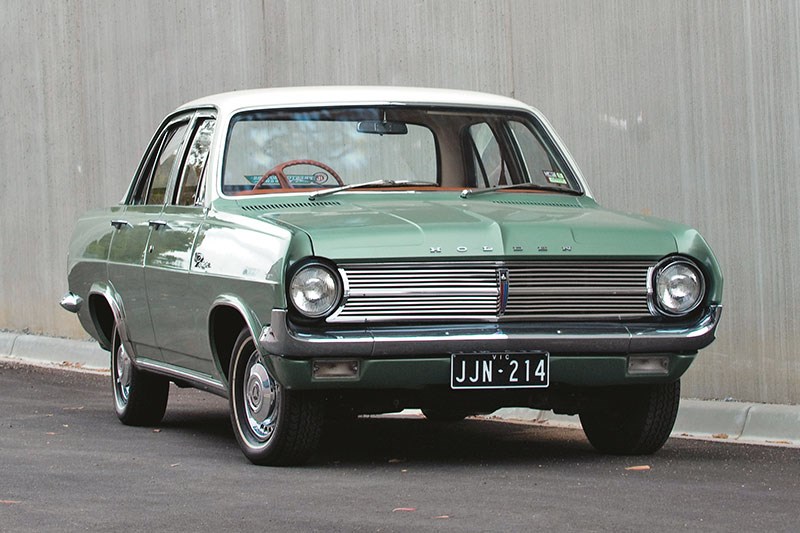 Unloved for many years, these once popular Aussie family movers are making a comeback
From Unique Cars #306, Dec 2009/Jan 2010
1965-66 Holden HD 
If mythology is to be believed – and you ignore things like the Sunbird and Commodore Four – the HD Holden ranks as the most despised Holden of all time. Fact and sales figures, though, tell a different story.
The HD that appeared in February 1965 was the first Holden to challenge buyer expectations of how Australia's Own should present itself to the public. Instead of adopting styling cues that were a generation out of date, Holden went with a shape that echoed contemporary Buick, Opel and Vauxhall designs then added a few touches of its own.
Most obvious and controversial were front mudguards that curved like a buccaneer's cutlass and could inflict similar amounts of damage to errant pedestrians. The body-sides bulged to provide an additional 120mm of shoulder room and reiterate the HD's claim of genuine six-seat accommodation.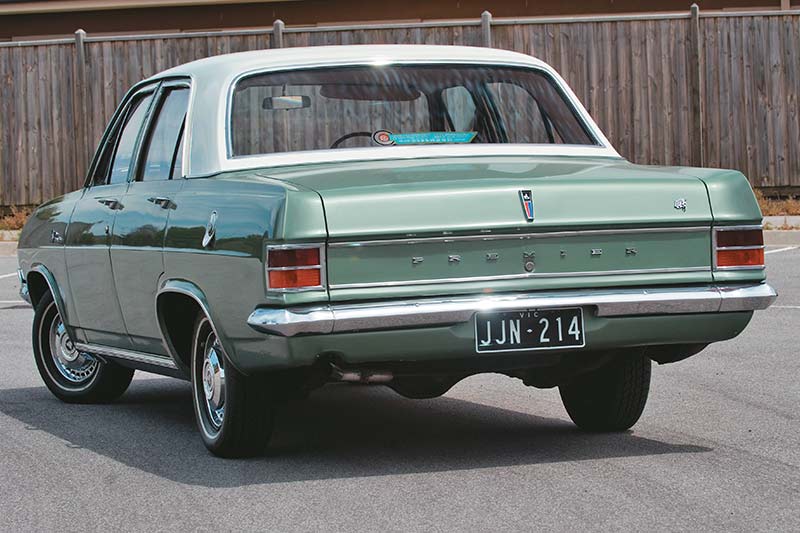 In addition to its curvaceous shape, the HD incorporated practical improvements including a wind-down rear window for wagons, larger drum brakes, alternator-fed electrics and 20 percent more boot space.
| Review: Holden HR left-hand-drive
The basic 149 and 179 cubic inch (2.4 and 2.9 litre) 'red' engines were unchanged but a new twin-carb 'X2' version of the 179 was introduced, with 104kW against the standard version's 86.
The range consisted of Standard, Special and Premier models; the luxury version 40 percent dearer than a Standard but losing its leather trim in favour of Ambla – a high quality vinyl also used by Jaguar.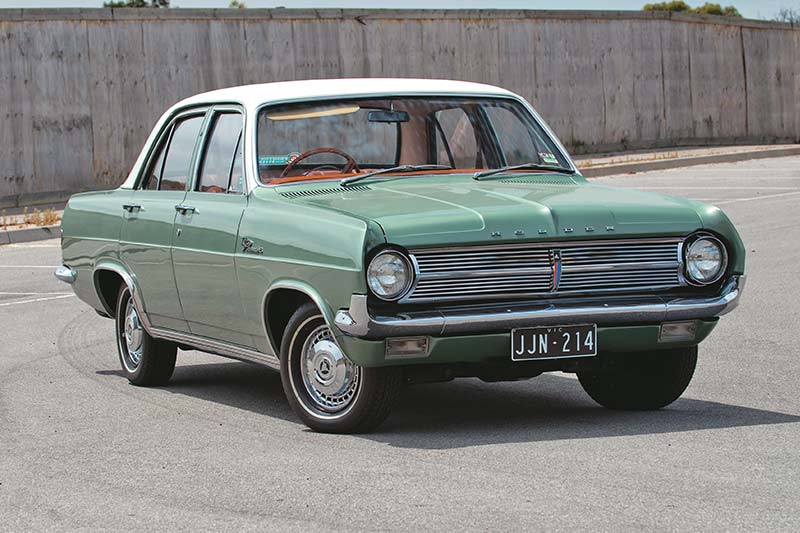 Its bucket seats were now separated by a lidded storage bin that allowed an extra passenger to be carried in some degree of comfort. Seatbelts weren't yet compulsory but a decent proportion of HD buyers ticked the belt box when ordering new cars.
An all-new dash layout included two separate dials: one for the speedometer, the other accommodating the fuel gauge and an array of warning lights. X2 buyers scored separate gauges for oil pressure, amps and water temperature.
| Our shed: Holden HR Premier 186
After four years, the old-fashioned three-speed Hydramatic transmission was gone; replaced by a two-speed Powerglide unit that was more compact and allowed HDs to introduce a less intrusive transmission tunnel. Low gear was good for 82km/h but the car needed to be moving at under 65km/h before it could be manually selected.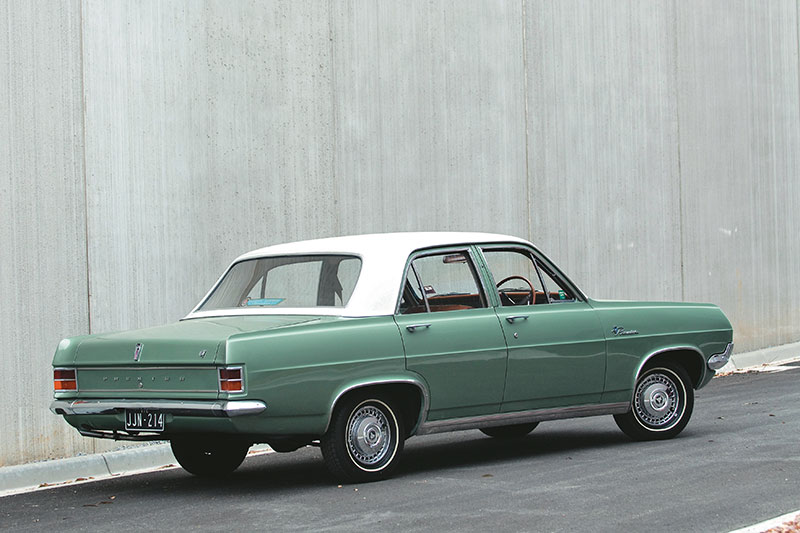 Optional disc brakes became available in July 1965, helping deflect criticism of the Powerglide auto's lack of effective engine braking.
Initial sales exceeded even the records set by the much-admired EH. The HD hit a monthly peak of 20,000 within three months of release and topped 170,000 during a model life of just 14 months.
| Reader ride: 1967 Holden HR Special
There were grumbles at the time over repair costs following damage to those vulnerable front mudguards and fears that the shape would be susceptible to rust, but it seemed hard to find anyone who really hated the new Holden.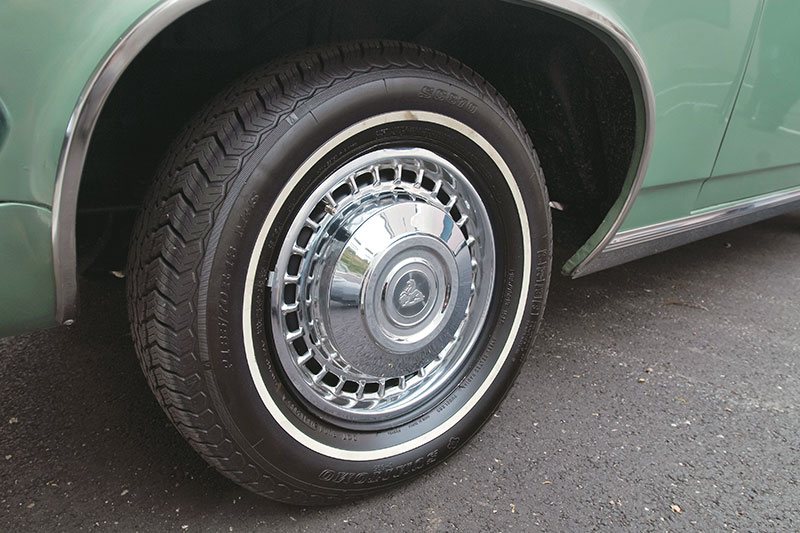 Polarised opinion regarding the HD's styling and long-term durability only became apparent after the revamped HR was released. Whatever the reason, HDs became a pariah of the used-vehicle market and it has taken until very recently for their significance to be recognised.
ON THE ROAD
Bearing in mind that the HD was built in the mid-60s, performance offered by a 179-engined manual is pretty respectable. These cars, when new, would rush to 50km/h in less than four seconds, the upshift to second gear generating a decent chirp from the rear rubber before pushing on to a 150km/h top speed.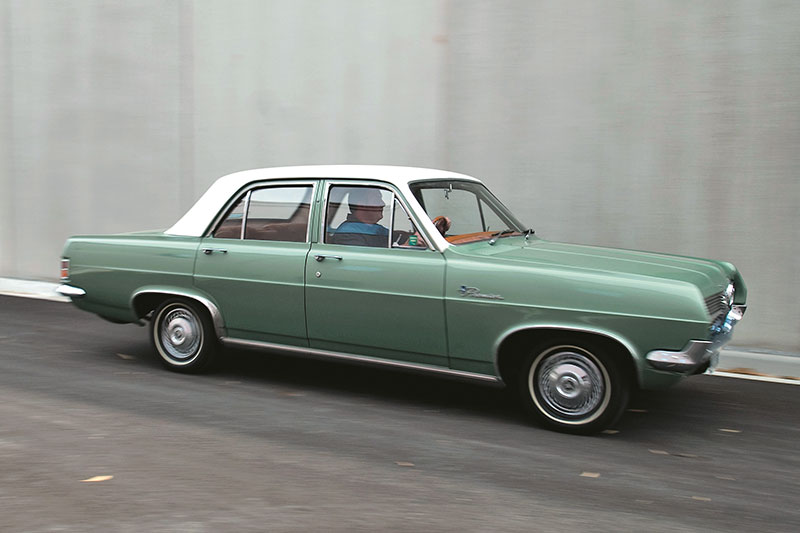 Despite being hailed as our "first 100mph Holden", the manual X2 tested in March 1965 by Wheels fell agonisingly short of the triple digit mark. That said, 99.2mph (or 159.7km/h) was very respectable for a 2.6-litre car and equal in pace to Chrysler's larger-engined AP6 Valiant.
At a time when fuel cost 12 cents a litre, economy was a minor consideration and 15L/100km from a smallish six-cylinder engine was considered reasonable.
Powerglide cars were easier and more pleasant to drive than three-speeds, especially when fitted with the optional front discs. The HD's steering was criticised in road tests for being heavy and imprecise; a justifiable reaction to cars on original cross-ply tyres. Stability on unsealed roads was reportedly superior to both the Ford XP Falcon and AP6 Valiant.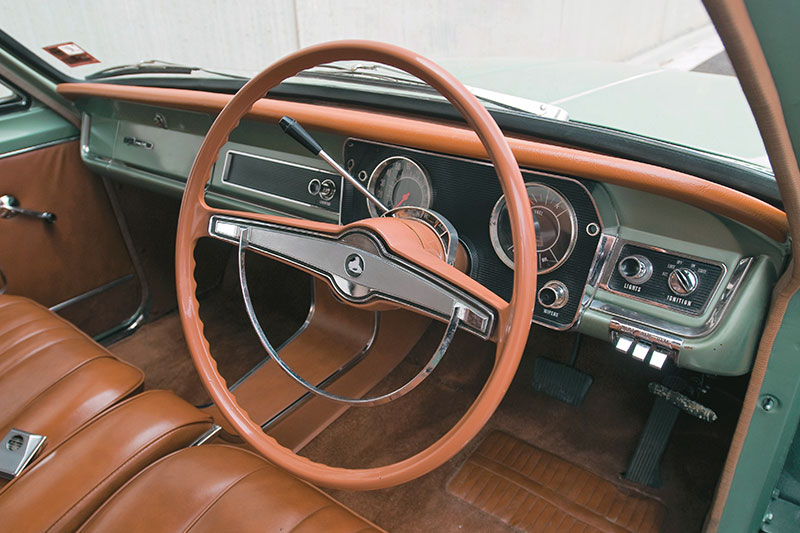 The HD interior is noticeably more spacious than a Holden EJ/EH with a more practical boot. The wagon, with its redesigned tailgate, eliminates the previous risk of belting your head on the upper portion when loading.
My own HD experience began with a vehicle that is memorable simply for its appalling condition. It was a service station 'shop ute' borrowed to collect a replacement rear-end for a friend's Rover 90. No, I don't know how he managed to bust a Rover diff! This HD had virtually no brakes, bald tyres, a seat that could not be locked into position and no synchromesh at all.
Braking and downchanging on a wet road was like dancing a highland fling on an ice rink but for all its flaws the old ute's resilience was extraordinary and not even 10 years of extreme neglect could stop it doing the job for which it was designed.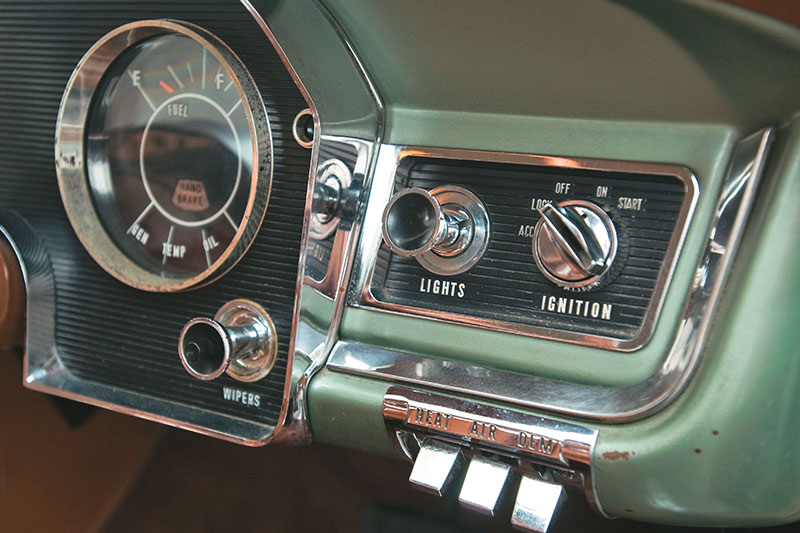 HD wipers were electric but still appalling for a car capable of cruising at 110km/h – slow and leaving a section alongside the driver's pillar uncleared.
Grip via standard cross-ply tyres (even with tread) was at best tenuous. Subsequent drives of cars running on wider, radial-shod wheels and with modified suspensions demonstrated how easily (and cheaply) these Holdens could be transformed into quick and enjoyable transport.
HOW MUCH?
As outlined earlier, these Holdens suffered alarming attrition during the 1970s and '80s and finding a decent HD is now a struggle. We were extremely fortunate to lay hands on one in the exceptional condition of our featured Premier (read more below), because cars of this quality are very scarce and becoming valuable.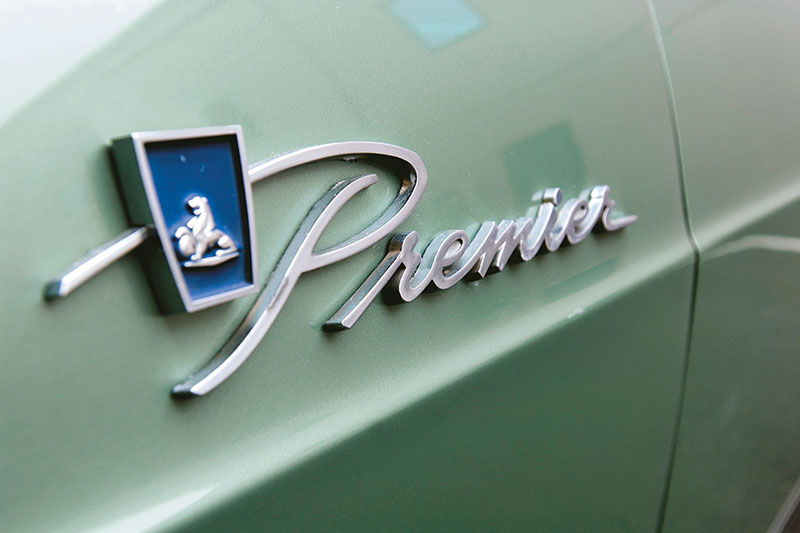 Special and Standard models in usable condition begin at $4000*, with restored cars able to crack $8000*. Utilities command similar prices but vans in excellent condition are very scarce and more expensive than passenger versions.
Genuine X2s are the most desirable HDs – especially in rare Premier guise. Finding the right badges on the bootlid and grille proves nothing as these are being remade, so check inside for the correct auxiliary gauge package. Next stop is the engine number, which should begin with '179X'.
Cars with mild modifications (brakes, alloy wheels, 186 engine in lieu of the original) won't find their values dramatically affected. Beware any which have acquired V6 or even V8 engines, bonnet scoops or body kits as these will often be priced in an attempt to recover build costs and prove difficult to resell.
(*note: prices quoted as at 2009)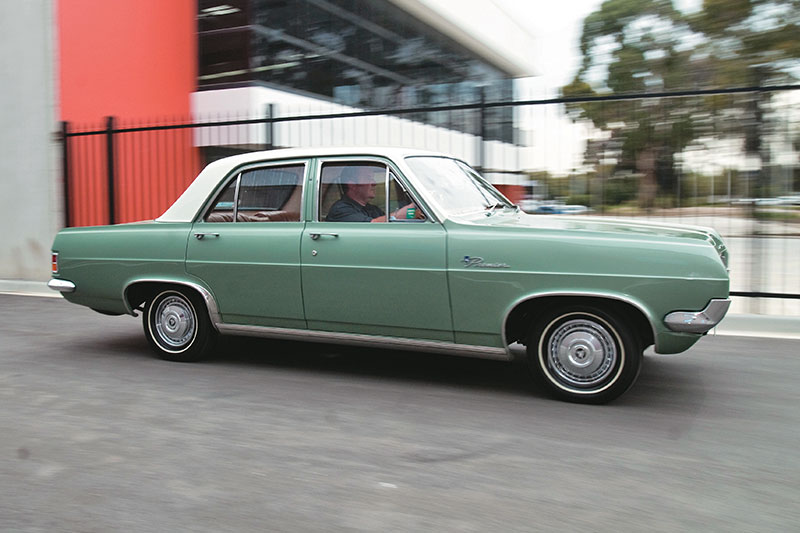 BUYER'S CHECKLIST:
BODY & CHASSIS
Rust, concealed or otherwise, can pop up almost everywhere. Start at the wheel arches, feeling under the edge for filler or bubbling, then the sills, lower door skins and mudguards, firewall and subframe, floors and the turret. Tailgate rust is common in wagons and commercial models and make sure the rear window winder (manual or electric) works smoothly and without excessive effort. Front floor, door skin and sill repair panels are available from aftermarket suppliers and not expensive. Replacement tailgate skins cost around $200*. Bumpers in good condition are costly and difficult to source but brand new lights and lenses are available.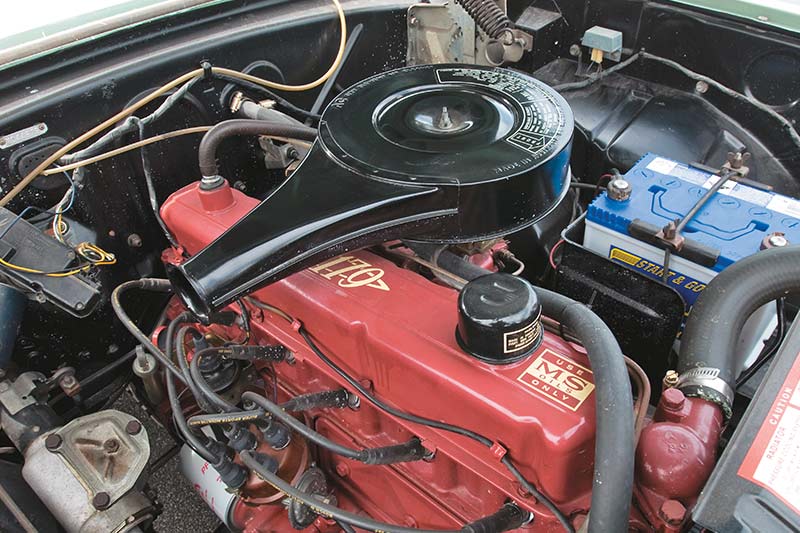 ENGINE & TRANSMISSION
Holden 'red' engines are simple and extremely durable, so even a smoky, clattering motor shouldn't wipe an otherwise good car from contention. Virtually everything needed for a full rebuild is available and inexpensive; leading parts suppliers quoting totals around $500* for full sets of pistons, rings and gaskets. New engine mounts are available for $50* and worth changing as breaking a mount can have expensive consequences including a wrecked radiator. Worn water pumps contribute to overheating and are also worth changing to avoid problems. The manual gearbox suffers bearing noise, synchro and selector problems but replacements are very easily located. Powerglide cars should upshift smoothly at around 50km/h and accept manual downshifts anywhere below 65km/h. Check that reverse engages within 1-2 seconds of being selected.
SUSPENSION & BRAKES
Wear of any kind in the front-end of an HD will heighten these cars' indifferent steering response and stability. Look first for uneven tyre wear, slop in the steering, creaking from worn ball joints and soft shock absorbers. The HD's method of rear spring attachment was changed to eliminate problems with u-bolts but leaves can still flatten and crack with age. Disc brake front cars are infinitely preferable to those with four drums and parts to upgrade the original braking system are available for around $500*.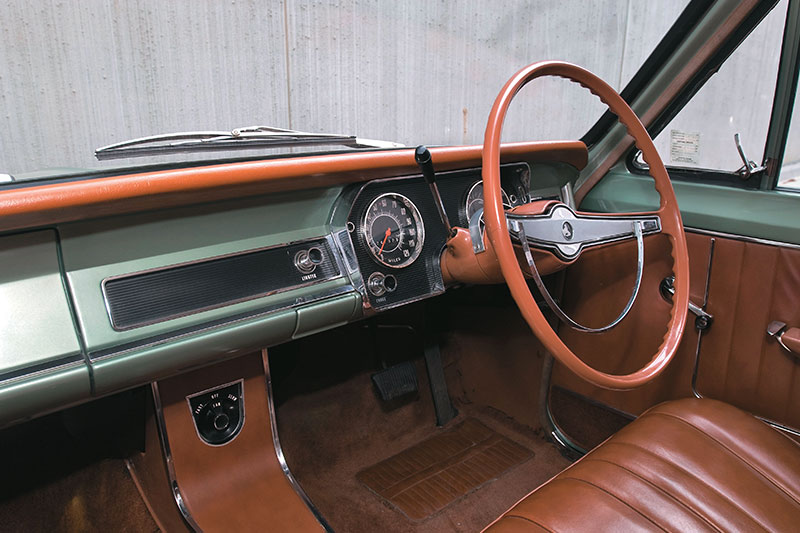 INTERIOR & ELECTRICS
Obtaining vinyl that exactly matches the material used by lower-spec models is difficult but this will only concern those undertaking a concours-standard restoration. 'Ambla' as used in Premiers is easily found but these are more costly to trim if the correct pleating is accurately duplicated. Carpet sets and hoodlining are being reproduced and decent door trims can be found for around $400* per set. These were the first Holdens to use an alternator and electrical components are freely available. Worn starter motors are common but new units cost less than $120*.
(note: 2009 prices quoted)
OUR FEATURE CAR
Since 2006, Steve Wright has cared for this magnificent Merredin Green Premier sedan on behalf of a collector who bought it "out of nostalgia".
The owner, Steve says, owned a similar vehicle as his first-ever new car and wanted to rekindle some 40-year-old memories.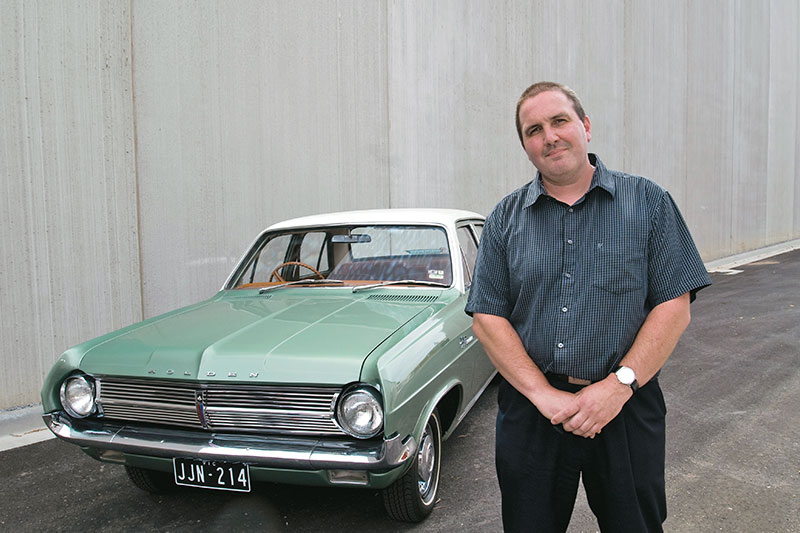 In 2009 it was re-sold to another collector who had been searching "for years" for a Premier in this condition, after being advertised for $13,500.
"Finding one that was good enough to meet his expectations was a tough task," he said. "By chance I met the owner of an HR that had been fitted with a Chev 350 motor and he put me in touch with a Holden enthusiast who had this car for sale."
The HD had been acquired from the original owner's estate and sat unused for close to six years, so some work was required.
"The body and interior were virtually perfect but the transmission needed a rebuild, as did the brakes," Steve explained. "I even tracked down a correct set of cross-ply tyres which at first seemed to be a mistake as it wandered all over the road but a mechanic who had worked on HDs when they were new reassured me that they all handled like that."
HOLDEN HD (1965-66)
NUMBER MADE: 178,927
BODY STYLES: all steel, unitary construction, four-door sedan and station wagon, two-door utility and panel van
ENGINE: in-line, six-cylinder 2.4 or 2.9 litres with overhead valves and single downdraft carburettor (twin carburettors on X2)
POWER/TORQUE: 86kW @ 4000rpm/237Nm @ 1600rpm (179)
PERFORMANCE: 0-100km/h – 12.7 seconds. 0-400 metres – 18.9 seconds (179 manual)
TRANSMISSION: three-speed manual or two-speed automatic
SUSPENSION: Front – independent with upper and lower control arms, coil springs, anti-roll bar and telescopic chock absorbers. Rear – live axle with semi-elliptic springs and telescopic shock absorbers
BRAKES: drum front, drum rear (front discs with power assistance optional)
TYRES: 6.40x13 cross-ply
PRICE RANGE: $1000-15,000*
CONTACT: early Holden clubs in all states.
WEBSITE – hdhrholdennsw.org.au
Unique Cars magazine Value Guides
Sell your car for free right here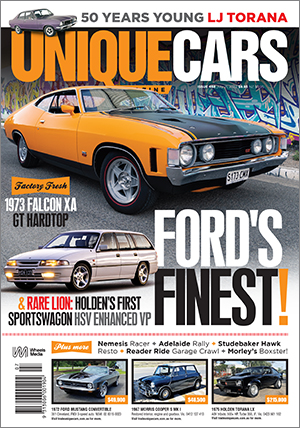 SUBSCRIBE TO UNIQUE CARS MAGAZINE
Get your monthly fix of news, reviews and stories on the greatest cars and minds in the automotive world.
Subscribe