1962 Holden EJ Premier: Classic
---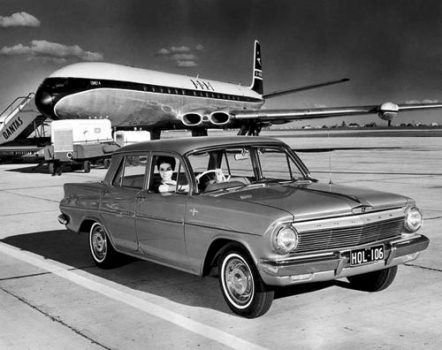 Holden EJ Premier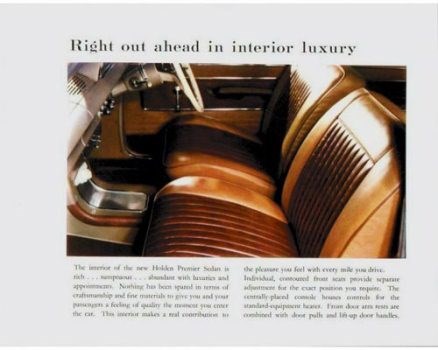 Holden EJ Premier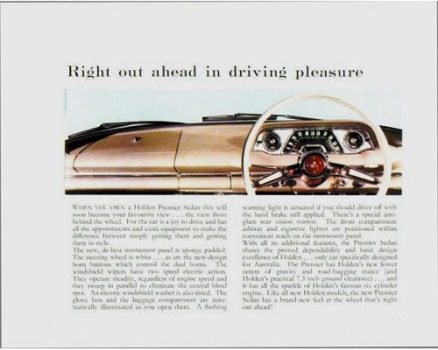 Holden EJ Premier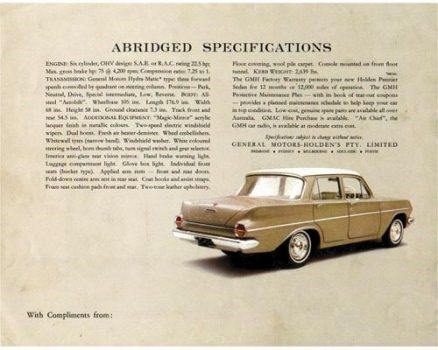 Holden EJ Premier

The EJ Premier represented a coming of age
Holden EJ Premier
Yes, Cinderella, you will go to the ball...
Where were you in '62?' is the famous question associated with that great movie American Graffiti. For Australian boys mad on cars every year brought exciting new models, but few stand out in my memory like the first Holden Premier.
'Australia's Own Car' had hitherto been a rugged but basic device that triumphed over all rivals in the market by virtue of value, reputation and, by 1962, sheer habit. But the EJ Premier offered similar pretensions to luxury as the vaunted Mercedes-Benz 220 SE, in fact arguably higher pretensions because the interior was full of Howe cowhide, supple to the touch and aromatic. And, of course, the front seats were buckets, which had given rise to rumours in the supplier industry that GM-H was set to launch a sports car.
Nobody expected the Holden Premier.
It was surprising in another way, too. Available only with the Hydra-Matic automatic transmission, this plusher, heavier Holden was slow. In acceleration and top speed it even failed to match its ancestor – 1948's 48-215.
The reputation of the EJ Premier has been overshadowed by its facelifted and more powerful successor. The EH came standard with three-on-the tree and its 179ci engine developed some 60 per cent more power than the EJ's grey unit; essentially the same one used by the 48-215. Since 1948 peak power had climbed from 60bhp (SAE) to 75 but the Premier carried several extra hundredweight over Holden's first.
Certainly the EH was the better car but that is hardly the point. The EJ Prem represented a coming of age – think of a high school girl preparing for her first dance. The EJ was easily the prettiest Holden to date; the Premier was almost beautiful. I'll have mine in Wimmera Green metallic with a white roof, please.
At this point in the 21st century the EJ Premier may be seen not only as a signpost of Holden's progress in less than 14 years of car manufacturing, but of how much more sophisticated today's cars are. In 1962 metallic paint, whitewall tyres, bucket seats, a radio, heater and that Mercedes-like white steering wheel were almost orgasmic stuff for pre-pubescents like your scribe.
Conversely, the EJ Premier retained four-wheel drum brakes when plenty of other cars had front discs. Radial tyres? Only on funny stuff like Citroëns. A top speed of 100mph (161 km/h)? You'd need a Jaguar or a Mercedes-Benz 220 SE.
Buyers who might never have contemplated a Holden as the second car to their Rolls-Royce cheerfully bought a Premier instead of a Jag. It represented the triumph of style over substance, although there was still just enough of that in the rugged engineering.
There may be a time when an EJ Premier 'survivor' will rank among the top 10 most collectable Australian cars.


*****
 
More reviews:
> Classic cars of 1962 review here
> Holden EH turns 50 review here
 
Search used:
>> Search Holden cars for sale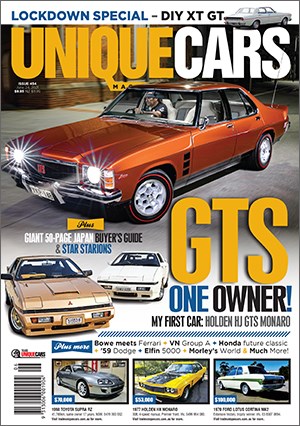 Subscribe to Unique Cars Magazine and save up to 42%
Australia's classic and muscle car bible. With stunning features, advice, market intelligence and hundreds of cars for sale.
Subscribe