Holden HR Left-Hand-Drive review
---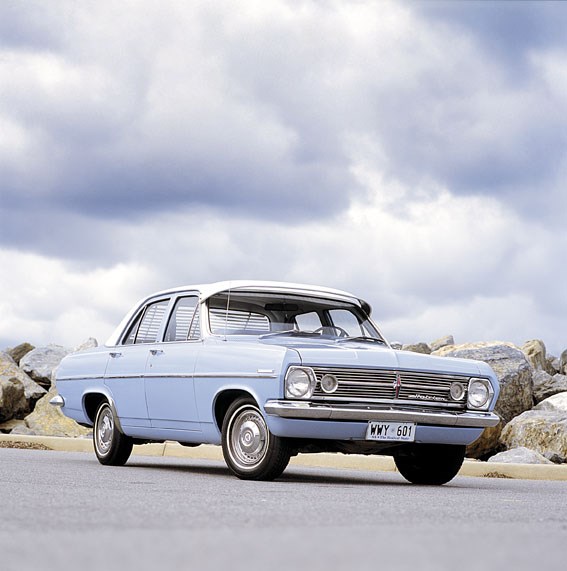 Holden HR left-hand-drive front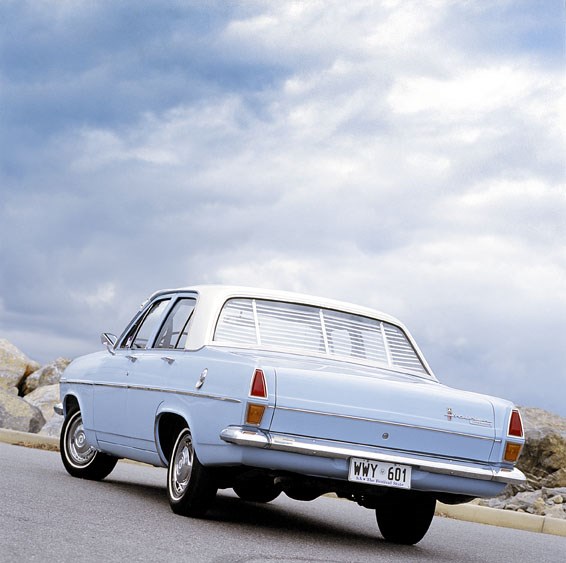 Holden HR left-hand-drive rear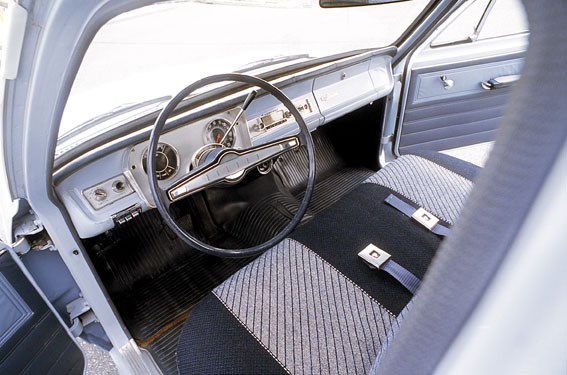 Holden HR left-hand-drive interior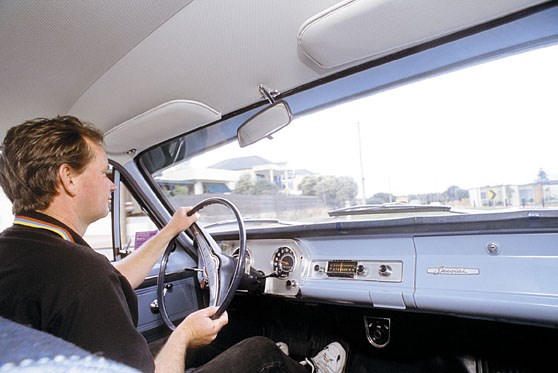 Holden HR left-hand-drive interior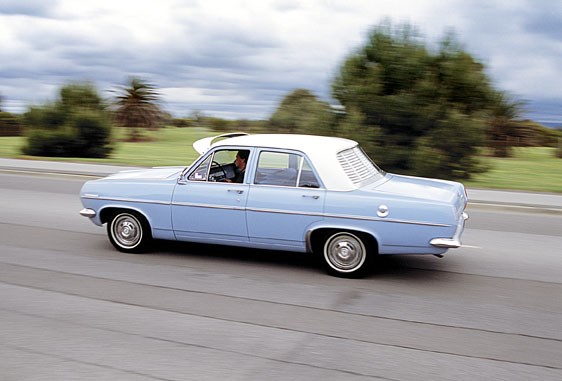 Holden HR left-hand-drive

Anyone who stumbles across this left-hand-drive Holden HR is bound to do a double-take. But it's the real thing and an early export...
Holden HR LHD
When you stumble across an early Holden in a remote overseas location, it's like being zapped by a transporter beam and taken back to Australia for a brief moment. Discovering a left-hand-drive early Holden like the HR owned by Peter and Chika Sneddon is a real prize.
For years, my Greek friends have told me stories of how a 1960's Mercedes-Benz "finny" taxi could be kept working by fitting an FB Holden engine or vice versa. Once while walking through the Malvern hills surrounding the Morgan factory in Worcestershire, I couldn't resist peeking through the cracks of an isolated wooden garage. The FB Holden that peered back forced me to blink and look again.
None of this could prepare me for what I found in the middle of the Pacific. While tracing the World War II march of the Japanese to Hawaii, I stopped in Ponape, the island headquarters of Japan's Pacific war machine. Back in 1981, it was still rich in abandoned wartime machinery and bombed infrastructure which included a hydro-electric scheme. New Isuzu Gemini and Subaru Leone models barely released in Australia were preferred over other Japanese cars yet their body panels were already a lacework of rust as they slumped heavily over suspension punching through what was left of their structure.
Although Ponape's jungle tracks, salt-laden winds and monsoonal rains destroyed most cars within three years, the island had little impact on a strange green car I kept hearing about. On discovering that I was Australian, the islanders were keen to take me to a jungle scrapyard to show it to me. Facing certain death, it still refused to capitulate. Surrounded by barely recognizable hulks of Japanese cars up to 10 years younger and standing resolutely against the advancing jungle was a green HR Holden Special. Its remarkably intact body still supported a gleaming Magic Mirror finish even though it had been abandoned for at least five years.
The first thing that caught my eye was the absence of the Fowlers Ivory roof so often seen with the HR's unique olive-toned green in Australia. Then I noticed it had left hand drive. Its owner had enjoyed great status as it survived the worst of what the island could deliver until the engine mounts cried enough and launched the fan through the radiator. This HR had started life in the Phillipines, possibly as an embassy car before it reached Ponape via Guam. It probably got there, as I did, courtesy of the US military presence administering Japan's former Pacific colonies as a trust territory.
It was also the US military that brought the HR shown here back to Australia after it was delivered new in Hawaii as a factory LHD. So little is known about early Holden exports that the Sneddons are often accused of carrying out a backyard LHD conversion just to confuse people! His car is a genuine LHD 46,000 mile HR Special with 161 auto and factory LHD identification. After a US serviceman purchased the car from its original Hawaiian owner, he took it back to Washington DC at the end of his posting. He was then transferred to Pine Gap in the Northern Territory in 1970 so it made sense to bring the HR out with him when the HR was still relatively new. A local collector kept pestering him to buy it, succeeding only when his Australian tour of duty ended in 1974. The Sneddons bought it from him.
Holden developed a steady export business from 1954 when the FJ was first sent to New Zealand. This expanded to include 55 countries within five years that centred around the Middle East, Asia, Pacific Rim, West Indies, Greece and Africa who shared the need for a roomy but unbreakable family car. With the arrival of the 1956 FE, Holden started to export CKD assembly kits to offshore plants, several of which sprung up in Africa.
The 1960 FB was the first full-sized LHD Holden, the 1970 HG the last, although export Aussie Toranas continued in LHD through the LH series. Full-sized LHD Holdens did not re-appear again until the VT Commodore/WH Statesman.
By 1966, LHD exports were not big money spinners when only 1747 HR examples were produced in LHD and most were the Standard sedan, making the Sneddon HR Special very rare.
After the 1971 HQ introduced Holden's first assymetrical dash with integrated face-level ventilation system, Holden dropped LHD Kingswood exports but that didn't stop the HQ from becoming Holden's biggest export during this era with 72,290 CKD export kits and 14,558 supplementary exports. These later export Holdens sometimes wore Chevrolet badges and model names with styling specific to the market.
Special versions of the Commodore helped keep Holden exports alive after the demise of the Kingswood and Torana. They included a VL Commodore with a 2.0 litre leaded version of the Nissan six, a VN Commodore powered by the Camira's 2.0 litre four and a classy VP/VR Calais with Statesman front. These later VP/VR models were engineered by HSV to accept the 2.6-litre Opel six which was then prepared for extreme high temperature running in the tropics.
As the Sneddons' HR shows, today's export LHD Holdens are a welcome revival of what was a steadily developing export presence.
Unique Cars magazine Value Guides
Sell your car for free right here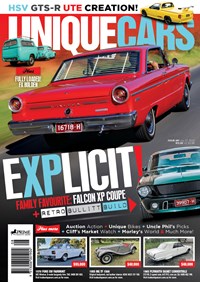 SUBSCRIBE TO UNIQUE CARS MAGAZINE
Get your monthly fix of news, reviews and stories on the greatest cars and minds in the automotive world.
Subscribe