2014 BMW M3/M4 review
---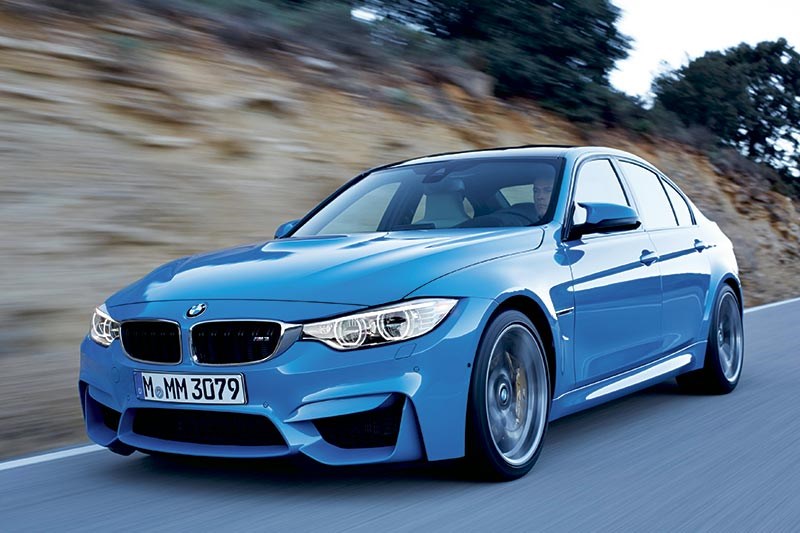 BMW M3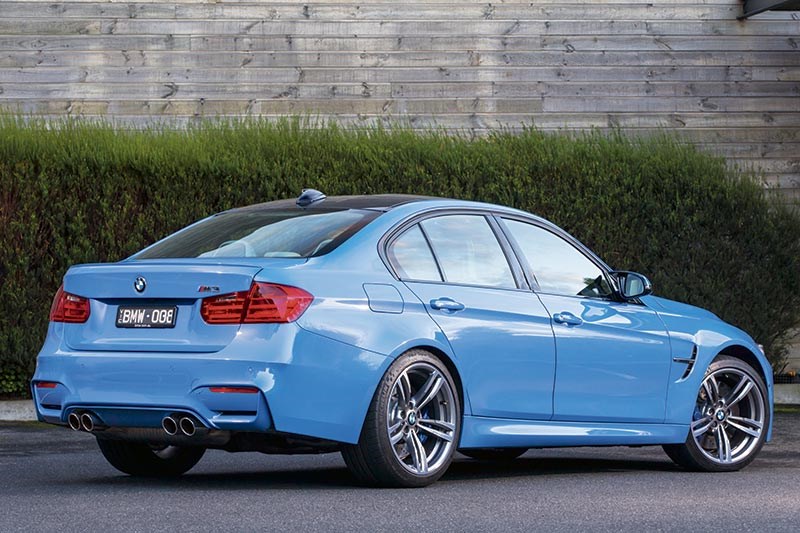 BMW M3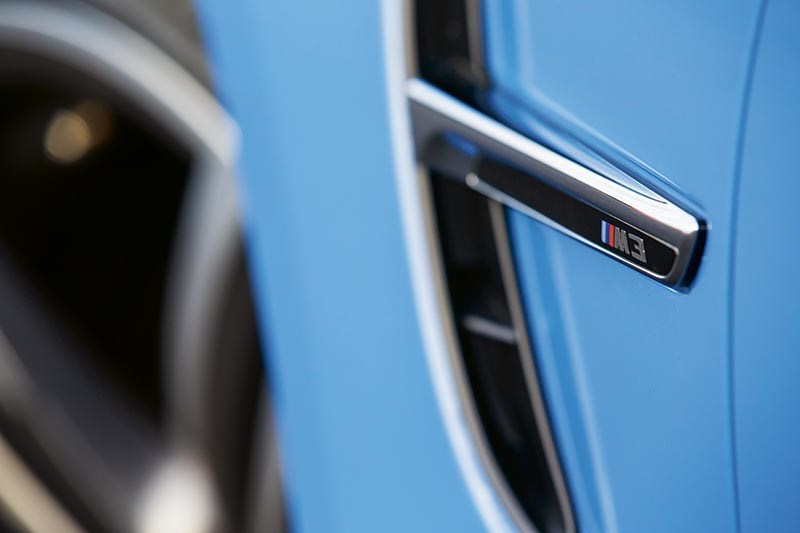 BMW M3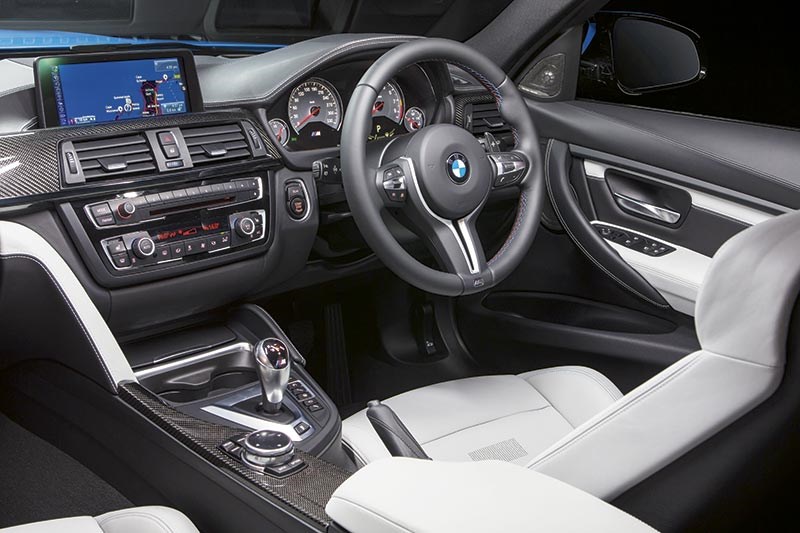 BMW M3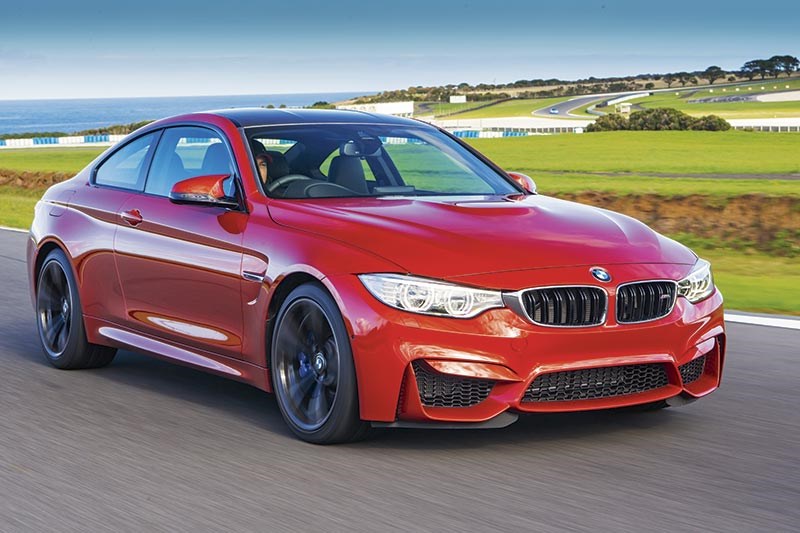 BMW M4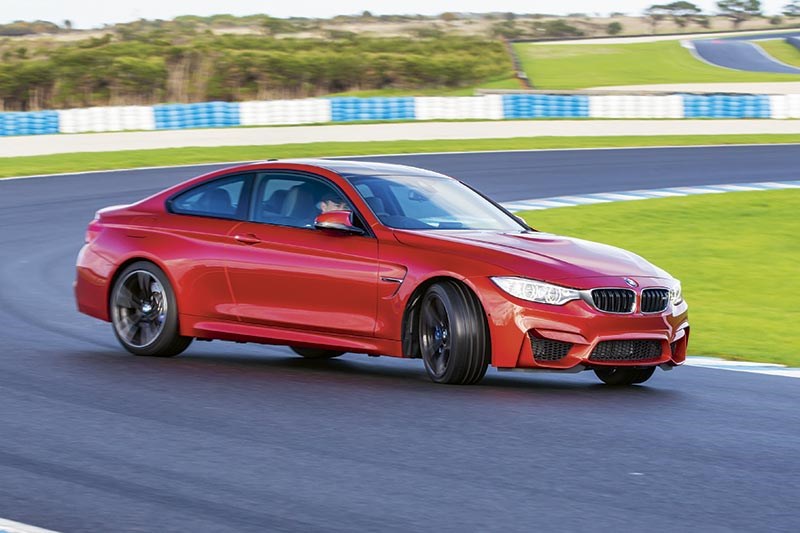 BMW M4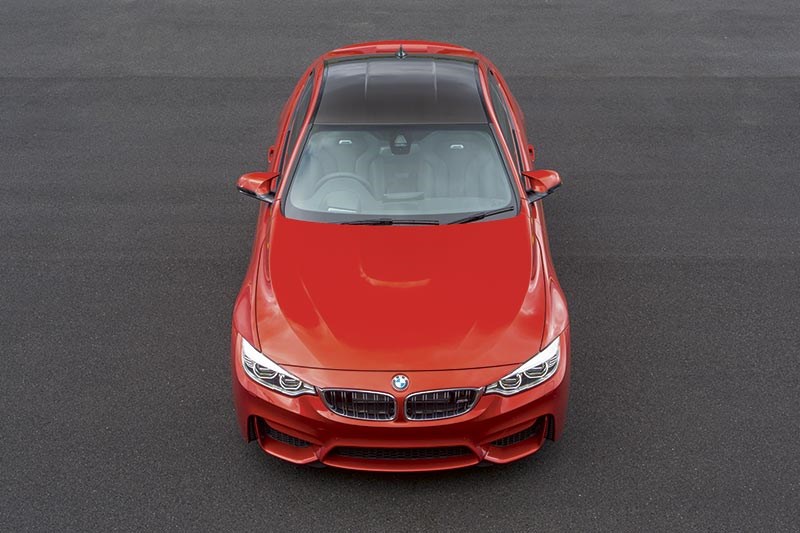 BMW M4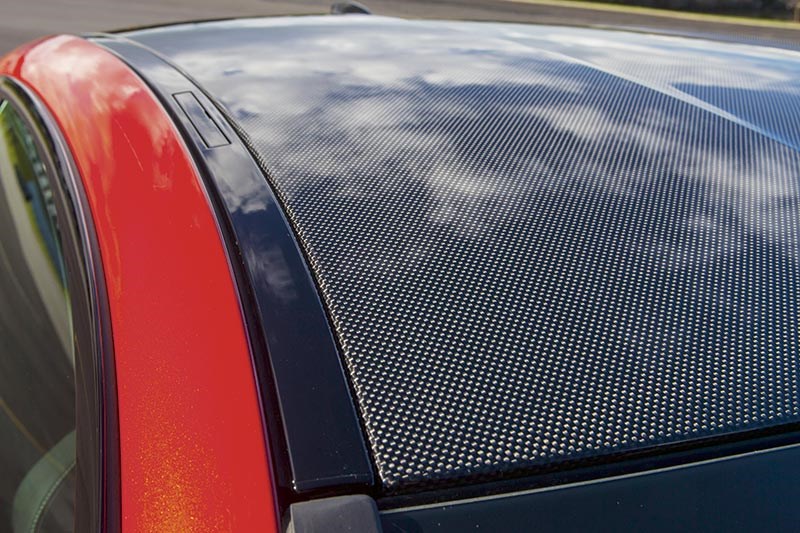 BMW M4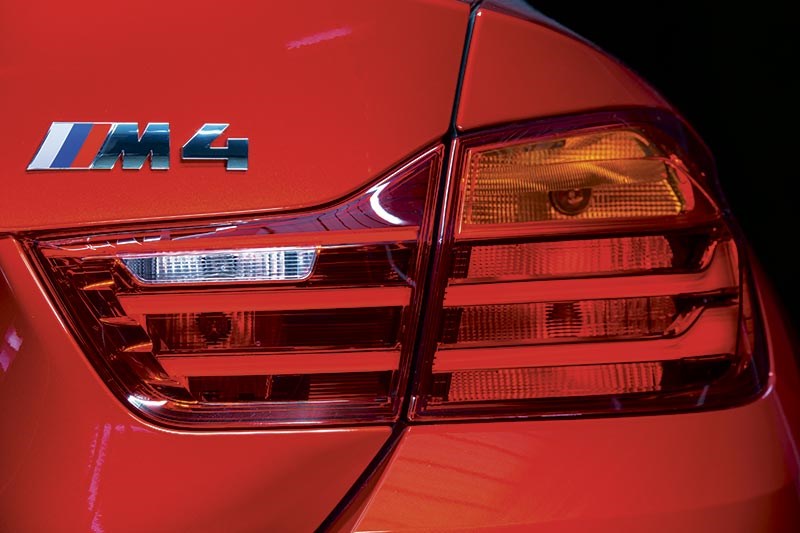 BMW M4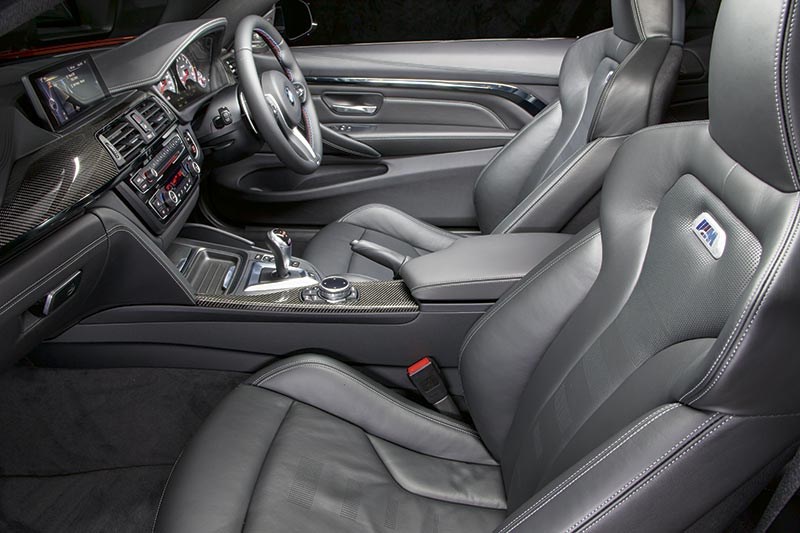 BMW M4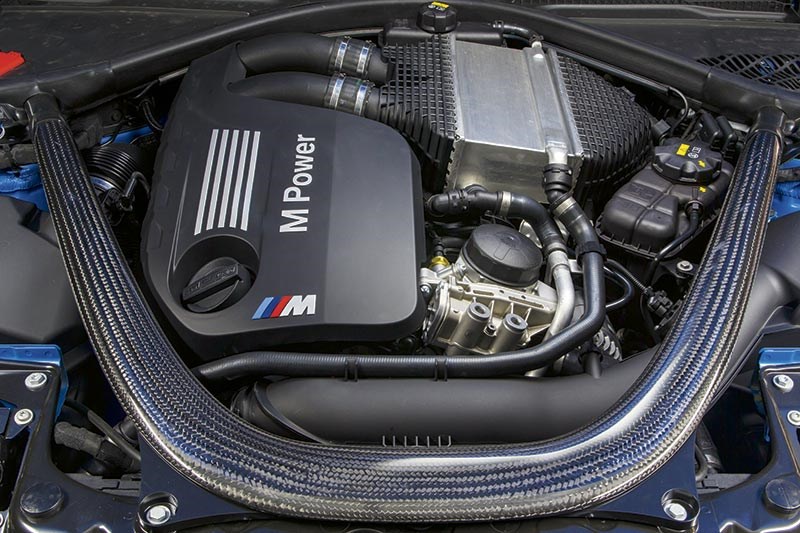 BMW M4

Bahnstorming Beemers carry the huge weight of the world sports car expectation. Are the newies up to the task?
Driven: BMW M3/M4
BMW constructed two million cars in 2014. Think about that. Then toss in the fact that it has sold 855,000 cars to July 2014. Yep, volume. You got it.
BMW goes to great pains to retain a doctrine built around 'the driver'. That's why its M Division is so important. It could look like Toyota otherwise. And it really doesn't want that. It wants to be a primo-prestige builder, yes, but high-volume production can dilute enthusiasm, both at the factory and indeed in the marketplace. Truth is, the M Division is hardly a boutique set-up. Even though the cars are pretty well personally built by one of the 500 employees at BMW M, there were indeed 31,281 M cars sold last year.
The M3 is, and always has been, the M hero car. It's the car that BMW points to when it wants to let you know that its brand hasn't forgotten that essential piece of the puzzle. Yep, you. The driver.
Truth is, it's kinda refreshing in this day and age, where you just about have to wear a helmet to buy fruit, that a car is built with sheer driving enjoyment in mind. Okay, it's not an open wheeler with a stainless floor and rattling toggle switches, there are indeed more than enough niceties to keep Toorak toupees firmly in place, but there can be no doubt, the M3 is a mug lair at the slightest provocation. And you'll be provoked, mark my words – or that little smartarse down the road with the Evo X will anyway.
M was founded in 1972 and this thing right here is the fourth generation of M3. Jorg Bartels who is BMW's Head of Sales Operation Management (say that with a mouth full of bratwurst!), reckons the M3 is an 'emotional concept, high-performance sports car', and it's built to give the 'total car experience'.
Some history. The BMW M3 DTM E30 was the most successful touring car racer of all time with more than 1500 wins. Yep, win on Sonntag and you'll sell a scheisse-load on Montag was the mantra for the M.
To 2014. The M3 is back to six-cylinder configuration and the M4 Coupé gets the same donk, which will no doubt please the purists. I'm certainly not anal about such things, but when I think of the classic Beemers, they usually have a straight six hanging out the front. For me it's Benz that does eights; BMW sixes. Seems I'm not on my own on that score.
It's an inline engine with M TwinPower Turbo technology producing 317 kW. Its peak torque of 550Nm smashes the outgoing BMW M3 by nearly 40 per cent. Both the BMW M3 Sedan and BMW M4 Coupé cover the sprint from 0 to 100km/h in 4.1 seconds.
There's a weight saving of around 60 kilograms over the old M3 via the increased use of lightweight materials such as carbon-fibre-reinforced plastic (CFRP) and aluminium for a number of chassis and body components. Both cars get a carbon roof.
There are myriad suspension setups available. Again, the driver gets to make the car 'his own'. The standard Adaptive M suspension likewise comes with COMFORT, SPORT and SPORT+ modes, allowing a more comfortable damper setting city pootling, a stiffer set-up for blatting along out of town, and a third option that minimises body movements and for track use. Stiff as.
The cars' steering wheel mounted 'M Drive' control accesses the car's sophisticated hard drive to remember your favourite setup in regard to steering and damping, among myriad other personal parameters.
Both cars have the third generation of the seven-speed M double-clutch transmission with integrated launch control. A six-speed manual transmission is also available as a no cost option.
Enough of the maths. How about the poetry? Well, our drive took in the 3.8km Hampton Downs Motorsport Park between Hamilton and Auckland, in lovely New Zealand. A daunting prospect.
Soaking wet, we were encouraged to keep the car in M2 Mode, which offered enough slidey stuff to keep things on the fun side, with a nice level of interruption. I don't think they wanted us planting these things into the fence.
The front-end grip provided by both the M3 and the M4 is nothing short of sensational, offering sure-footed turn-in and allowing precise placement to be rewarded with a manic slingshot on exit.
The torque is where this engine excels. Folk get all carried away by top-end horsepower numbers. Forget that. Strong mid-range torque is where the time is made up and BMW has built this thing with that firmly in mind. It's a tidal wave of creamy torque. I know. Ewww, right?
The back end will willingly break away if input is too snappy and primitive – there are 317 kilowatts packed in there after all. This thing rewards good driving, will nip bad stuff in the bud. And that's how a driver's car should be.
So… There's no getting away from the fact that neither car is cheap. But if you want to slide into the wonder that is BMW M cars, that M3 is to die for. The M4 looks lovely, does everything right, but the M3 is still a screaming banshee with a suit on. Love it.
SPECIFICATIONS
2014 BMW M3
Power: 317kW @5500rpm
Torque: 550Nm @1850rpm
Transmission: 7-speed auto, 6-speed manual, RWD
Suspension: adaptive dampers, anti-roll bar (f/r)
Brakes: vented discs (f/r), ABS,DTC
Weight: 1520kg (kerb)
0-100km/h: 4.1sec (auto)
Top speed: 250km/h (limited)
Price: $156,900
2014 BMW M4
Engine: 2979cc twin-turbo inline-6
Power: 317kW @7300rpm
Torque: 700Nm@18500rpm
Transmission: 7-speed auto double-clutch, 6-speed manual, RWD
Suspension: adaptive dampers, anti-roll bar (f/r)
Brakes: vented discs (f/r), ABS,DTC
Weight: 1497kg (kerb)
0-100km/h: 4.1sec (auto)
Top speed: 250km/h (limited)
Price: $166,900
Unique Cars magazine Value Guides
Sell your car for free right here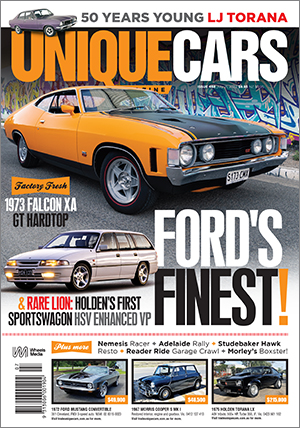 SUBSCRIBE TO UNIQUE CARS MAGAZINE
Get your monthly fix of news, reviews and stories on the greatest cars and minds in the automotive world.
Subscribe