BMW 1M Review
---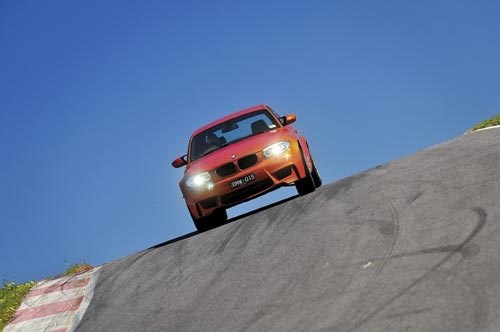 bmw 1m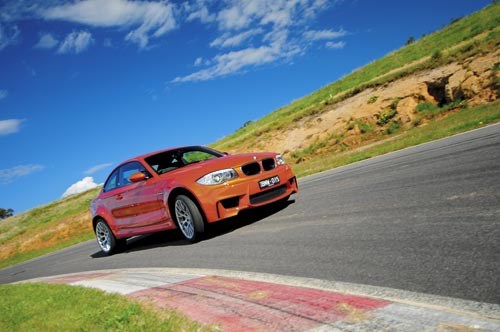 bmw 1m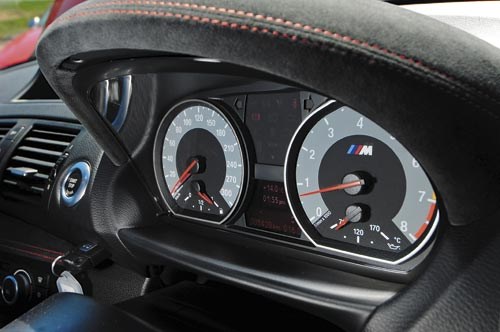 bmw 1m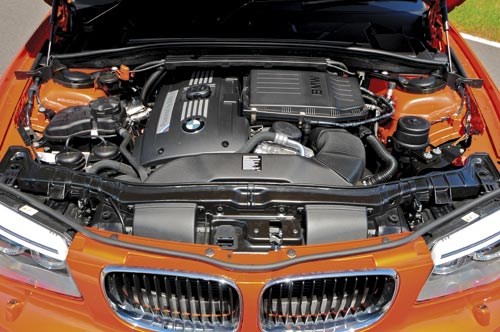 bmw 1m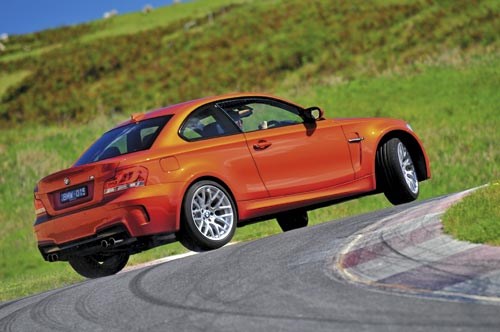 bmw 1m

BMW 1M - fancy a true pocket rocket? Read this...
BMW 1M
For the first time in the history of BMW M cars in Australia, you can buy a brand new one for under 100 grand. Or at least that's what the base retail sticker says. Yep, a bona fide BMW Motorsport-hotted sports coupe for little more than the price of a top-spec HSV.
Like the original 1-Series back in 2004, the M version has been eagerly awaited. And even when the rumour that the 1M would revive the old M3's snarling 3.2-litre naturally aspirated six proved untrue (sob), punters still couldn't wait to feel its keyfob in their hands. Expectation - it can lead to either exhilaration or disappointment.
So which is it that the 1-Series M delivers? Given the engine plays such a large part in determining a car's character, you'll be happy to know that the 1M's twin-turbo 3.0-litre straight six isn't wanting for muscle. Its power peak of 250kW is within a whisker of the E46 M3's 252kW, but its torque figure blows the old M3's into the weeds - a solid 450Nm from 1500-4500rpm, with another 50Nm available under full throttle courtesy of an overboost function. Compartively, the E46's 365Nm at 4900rpm appears both peaky and undernourished.
In practice, it's this huge swell of torque that defines the 1M's personality, and separates it from both the high-revving old six-pot M3 and the V8 current one.
For low- to mid-range response, the 1M is unstoppable. It'll clock 80-120km/h in third gear in a searing 3.0sec, then do the same in fourth gear in 4.1sec, in fifth in 4.7sec, and sixth in 6.2sec. Its tractability and driveability are epic, and the edgy, baritone bark it emits from its four tailpipes when doing so demands you flick the windows down to immerse yourselfin it.
But, unfortunately, there's a downside - one that can be traced back to this engine's origin. It's the same donk used in the Z4 s-Drive 35is, whichisn't even an M car. And it's this common-stock heritage that ultimately undermines the 1M's desirability.
If you look at the power curve, it peaks abruptly at 5900rpm, then trails away to around 220kW by the 7000rpm rev-limiter, at which point the V8 M3 has just begun its final lunge towards 8500rpm. You can even hear that the 1M's engine is past its best above six grand - straining a little, just when aM car's donk should be opening its lungs and hollering to the heavens. Even the 4.4-litre twin-turbo V8 in the heavy X5M/X6M has a more free-breathing top-endand more full-throttle reward. Instead, the 1M feels and sounds best at about six-tenths.
Dynamically, the 1M is more successful, though again, not perfect. In everyday driving, it's great - far better-riding than a run-flat equipped 1-Series coupe, even wearing 245/35 front and 265/35 rear Michelin Pilot Sport19s, with firmly weighted, accurate steering and just 2.4 turns lock-to-lock. But when you really start to employ its performance, the stability control is ever-present, even in M Dynamic Mode, yet when you switch it off, you're sometimes never quite sure just how far the back end is going to step out.
Once into an oversteer slide, the 1M is a drift-king supremo, and surprisingly friendly when being driven gloriously sideways thanks to the brilliance of its variable M differential lock, but the transition to that point lacks the delicacy of a V8 M3's. In the wet, you simply watch the 1M's DSC light constantly flicker and only the brave would fully disable it on a public road.
But, quibbles aside, the 1M still has loads of performance appeal. Its brakes - 360mm vented and drilled front discs and similarly massive 350mm plates at the back - haul it up from 100km/h in a little over 35m, and the six-speed manual shift gets better the harder you drive. The orange-stitched seats are both comfortable and grippy, without having bolsters that are overly restrictive, and the liberal use of Alcantara throughout the interior succeeds in sexing-up the 1-Series Coupe's ageing cabin. It also gives it a bit of a CSL vibe.
Outside, the 1M could never be mistaken for a regular BMW coupe. Fat flared guards, gaping front air intakes and an aggressive-looking rear bar certainly man-up the thing, though the massive boots and treads make the 1M look a little like a kid that's wearing its dad's shoes. Either way, it's an attention-grabber, judging by the stares it pulls.
But is the 1M a worthy M car? It's definitely a better everyday prospect than a 10/10ths sports car - unless you're drifting! - and that alone diminishes some of the M-car mystique. But where the M3 V8 has been criticised for only coming alive when you're going nuts, the 1M grunts from the get-go. Accessibility - is it such a bad thing?
SPECIFICATIONS
BMW 1 Series M Coupe
ENGINE: 2996cc 6cyl, DOHC, 24v, twinturbochargers
POWER: 250kW @ 5900rpm
TORQUE: 450Nm @1500-4500rpm
WEIGHT: 1495kg
GEARBOX: 6-speed manual
0-100km/h: 4.9sec(claimed)
TOP SPEED: 250km/h(limited)
PRICE: $99,990
Unique Cars magazine Value Guides
Sell your car for free right here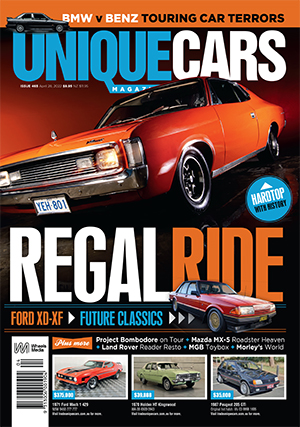 SUBSCRIBE TO UNIQUE CARS MAGAZINE
Get your monthly fix of news, reviews and stories on the greatest cars and minds in the automotive world.
Subscribe