Driven: 2010 Iacocca Mustang Review
---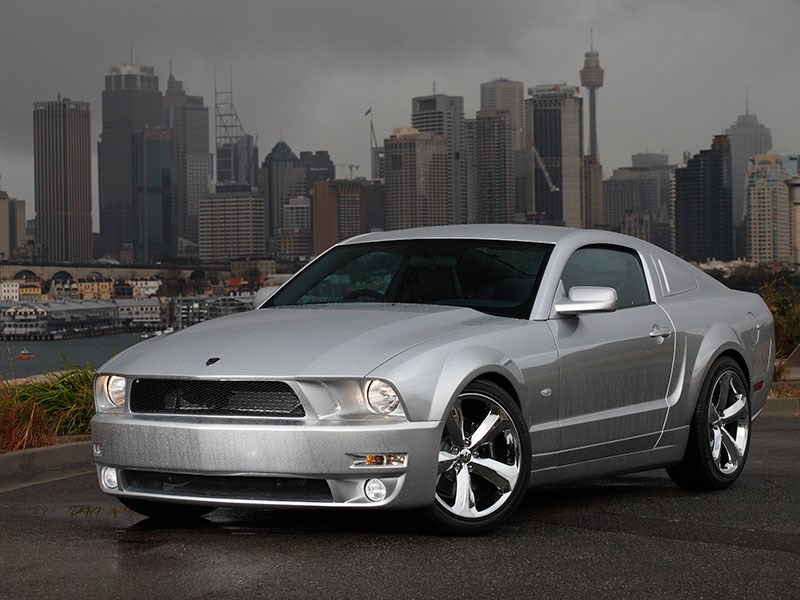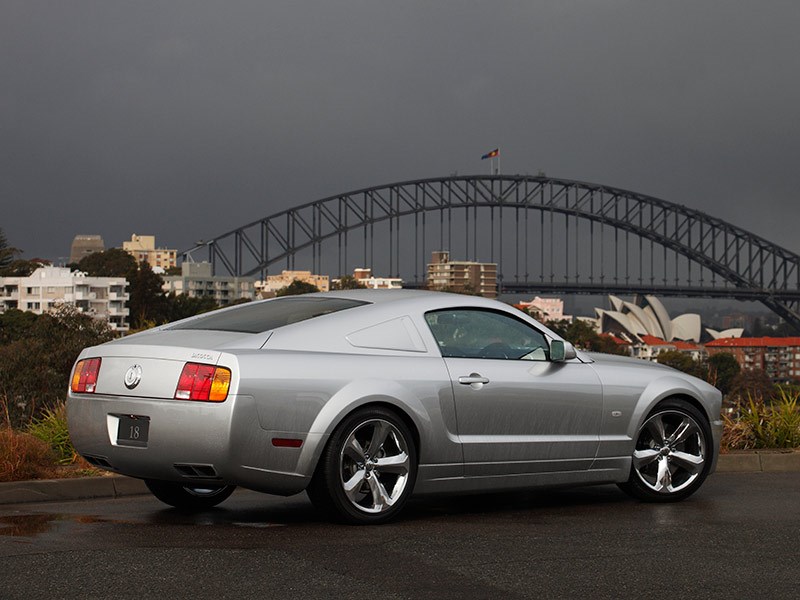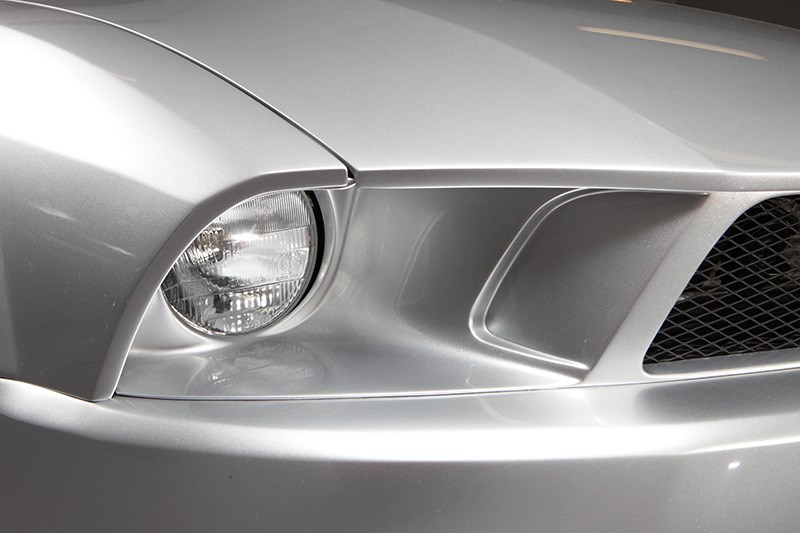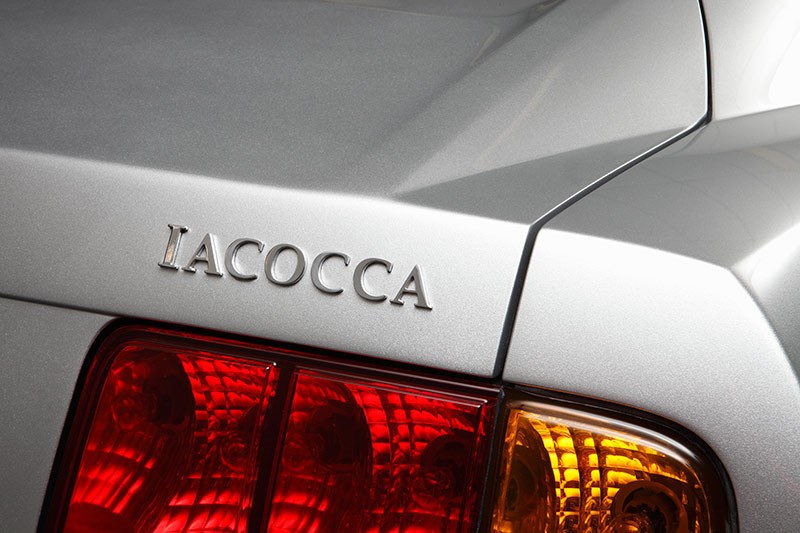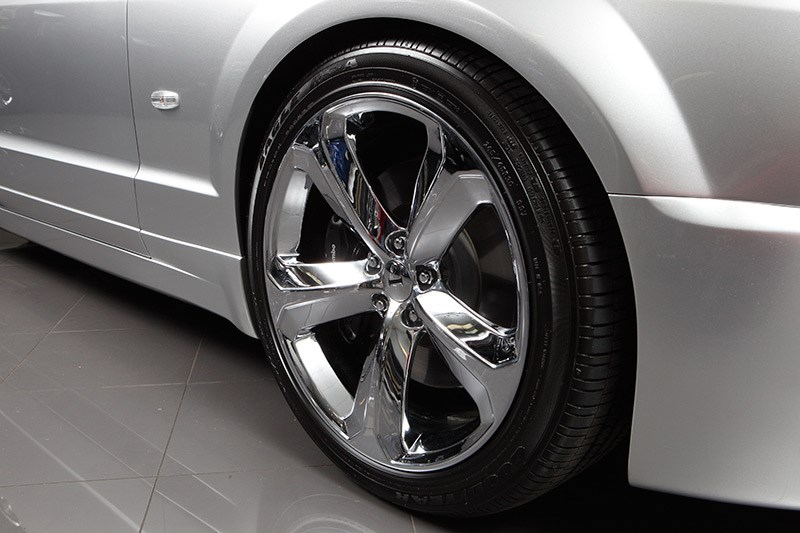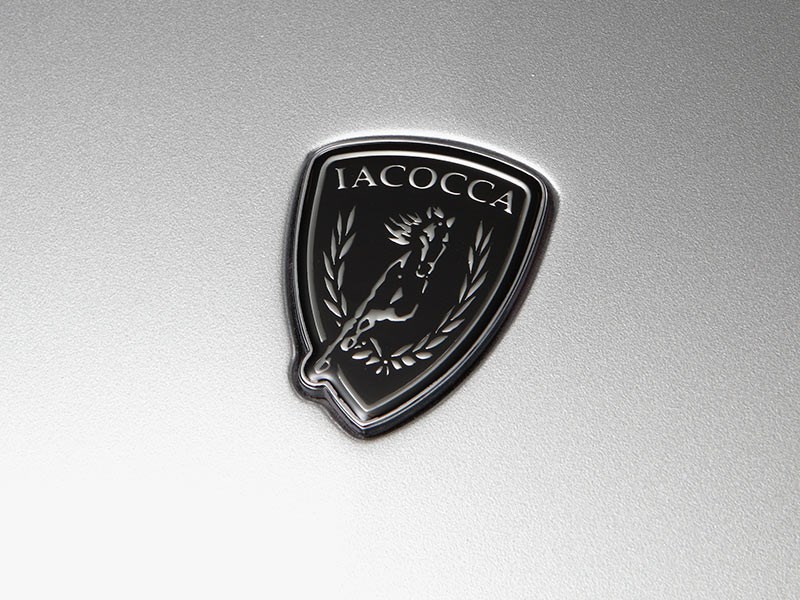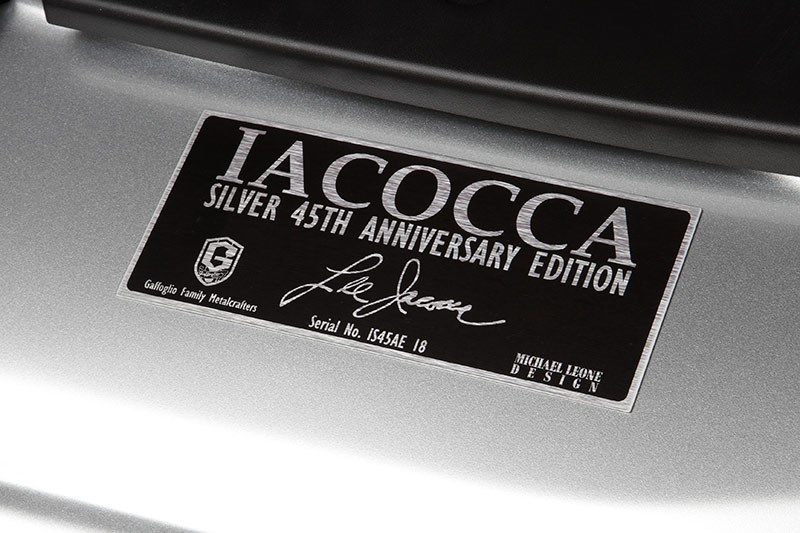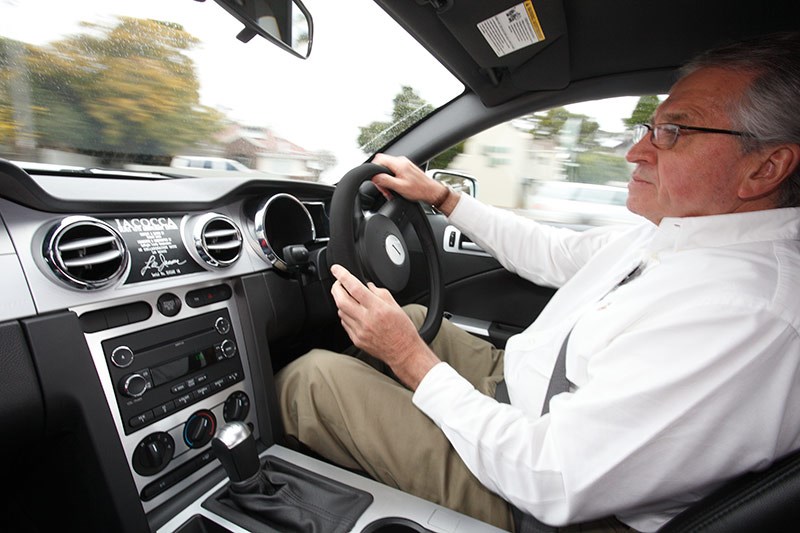 New 'Stang too bland? Its Godfather, Lee Iacocca, reinvented it, but good luck trying to buy one here
Iacocca Mustang
He may be better known for his achievements at Chrysler but in 1964 a young Lee Iacocca launched a Ford that would become a legend.
The then Ford vice-president presided over the launch of the Mustang, a car that set first-year sales records with 22,000 orders taken on the first day alone.
The Mustang was a triumph for the son of Italian immigrants and would eventually take him to the presidency of Ford in 1970.
Forty-five years after the legendary automotive figure revealed the famous muscle car at the New York World's Fair, he has lent his name to a new Mustang.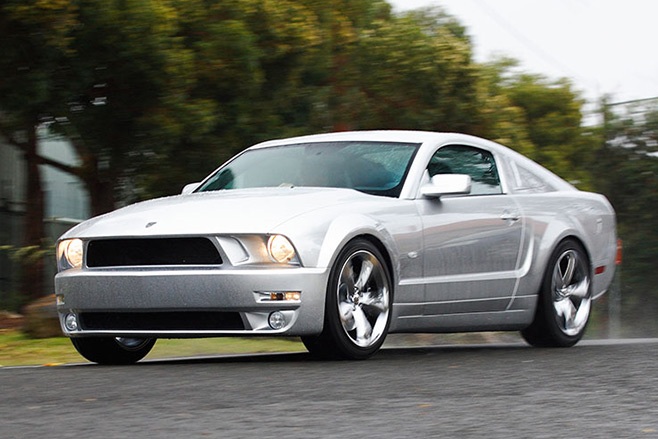 The Iacocca Silver 45th Anniversary Edition Mustang is a collaborative effort between 86-year-old Iacocca, designer Michael Leone, and specialised coachbuilding and design company, Gaffoglio Family Metalcrafters.
Just 45 Iacoccas have been built with Australia allocated four; Mustang Australia securing numbers 18, 19, 25 and 26.
On the eve of delivering No.18 to a customer in Broome, Unique Cars was offered the opportunity to "experience" this $275,000 rocket ship. By the way, don't be alarmed by the price. Iacocca No.5 sold at Barrett Jackson's Las Vegas auction last October for a healthy US$352,000.
Every panel on the stock 2009½ model-year Mustang has been reworked, modified and tweaked by the coachbuilders into a smooth, uncluttered and unique Iacocca profile of fastback shape.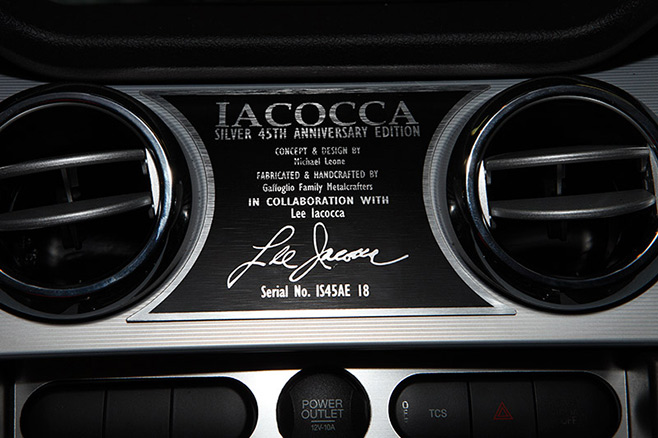 Handcrafted elements, using composite construction laminates developed by the aerospace industry, give the car a more European feel, which is further accentuated by the silver paint, chosen by Iacocca.
The designer has done a great job. It's still obviously a fastback Mustang but this special muscle car is classy in the extreme; its sunken headlights, extended nose, stylish rear, low stance and five-spoke, 20-inch wheels combine in a very striking manner.
Driving a 'sold' supercar (with the owner's permission) on a dry day is concerning enough but throw in heavy rain and 298kW of raw supercharged power and I feel like I'm about to tip-toe through the tulips with a D9 Caterpillar.
I've driven many powerful supercharged cars but the intercooled, twin-screw blower atop this race-worked alloy 4.6-litre V8 can turn a man into a monkey in seconds.
Conscious of the Iacocca's low kays, I try to apply the power progressively but in heavy rain the car scrambles for grip out of every turn. Perfect Storm? You betcha.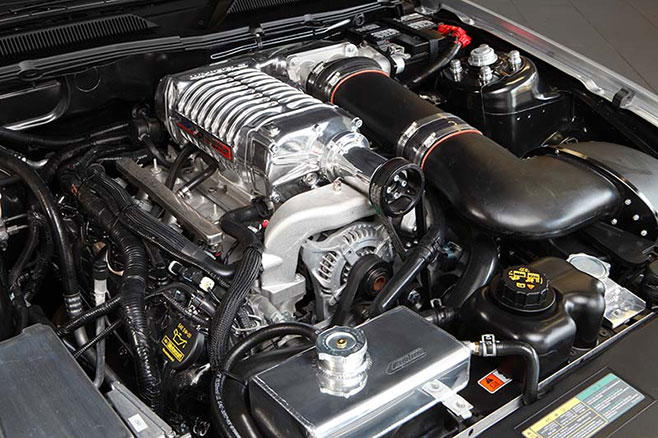 The Iacocca runs a Ford race handling package with beefed-up springs, re-valved shocks, and 355mm ventilated brake rotors with four-piston Brembo calipers.
All aspects of its driveability are effortless; steering feel, response and turns lock-to-lock are just right while, surprisingly, the five-speed stick shift is light, with a short positive throw. However, gearshift paddles would be a lot more effective when driving with some pace in corners.
Grip, given the conditions, was reassuring, the R-rated 245 x 45-series Goodyear Eagles hanging on like grim death despite the copious torque.
The understated interior lacks panache and doesn't live up to the car's external visual impact. Despite being somewhat spartan, it's very user-friendly, although the handbrake is obviously designed for left-hand drive and for our market gets a savage crank to assist its use.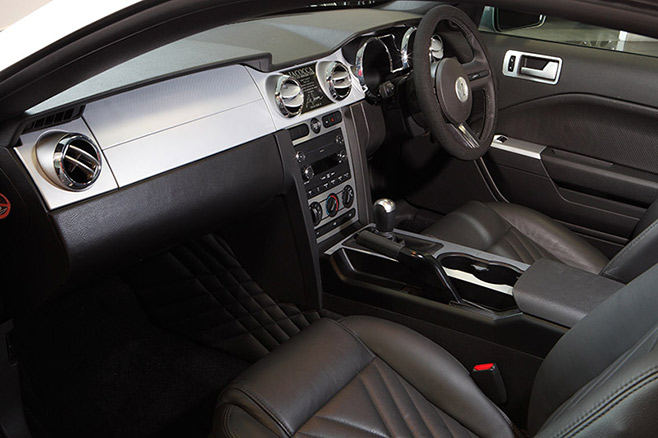 Rear visibility isn't a high point especially with the triangulated rear three-quarter windows blanked out.
The Iacocca carries significant badging – the hand-finished bonnet emblem is custom made by a jeweller – and nice touches include stitching on the leather seats, signature dash plaque, a leather-wrapped steering wheel with 'I' badge and engraved aluminium door sill plates.
But what gives this limited-edition 'Stang the edge is the fact that only four cars will be sold Down Under. So if you see a low-flying silver flash in the Kimberley in the near future odds-on it's this silver beauty.
SPECIFICATIONS
2010 Iacocca Mustang
Body: two-door coupe
Engine: 4.6-litre v8 supercharged
Power: 298kW
Transmission: 5-speed manual
Drivetrain: front-engine, rwd
Brakes: 355MM rotors, 4-piston Brembo calipers
Performance: 0-100km/h – 4.0 sec. top speed – 255km/h
Price: $275,000
---
Sign up to our free weekly newsletter for more unique car reviews and features plus see the latest unique and classic cars for sale.
Subscribe to Unique Cars magazine
- Print edition
- Digital edition
Unique Cars magazine Value Guides
Sell your car for free right here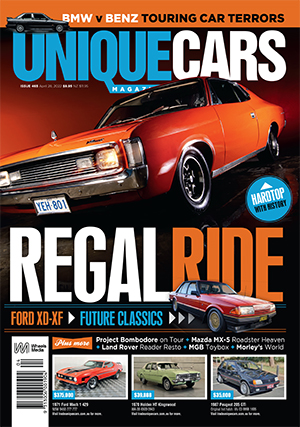 SUBSCRIBE TO UNIQUE CARS MAGAZINE
Get your monthly fix of news, reviews and stories on the greatest cars and minds in the automotive world.
Subscribe