2011 Ford Mustang GT: 50 years of Mustang
---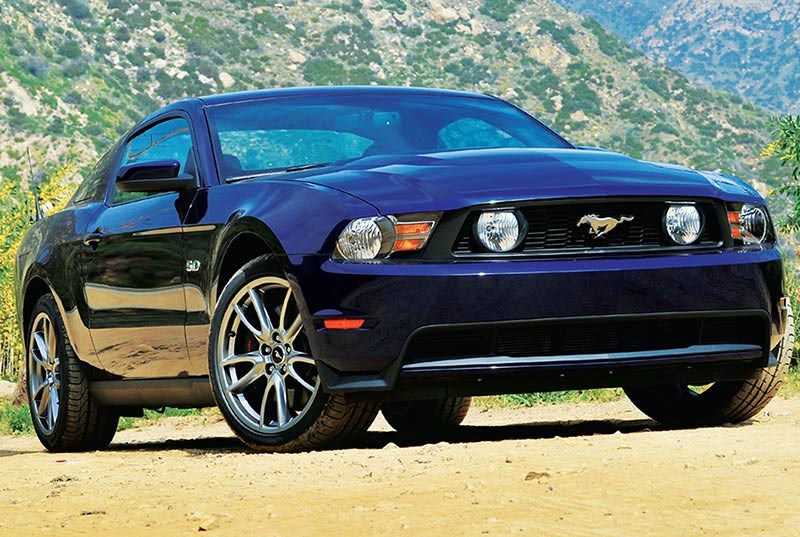 2011 Mustang GT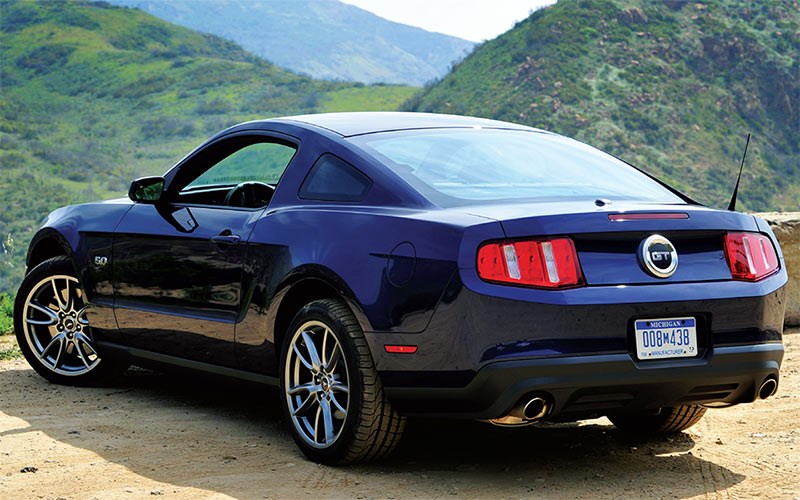 2011 Mustang GT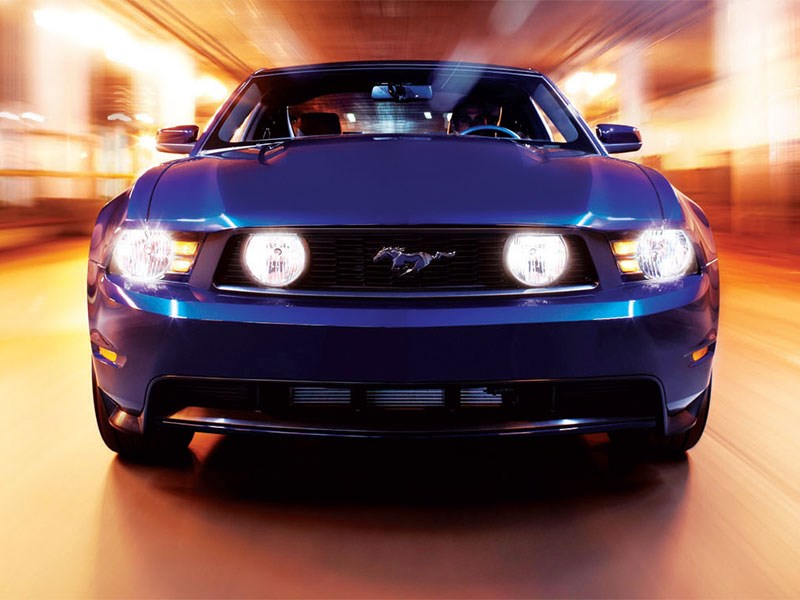 2011 Mustang GT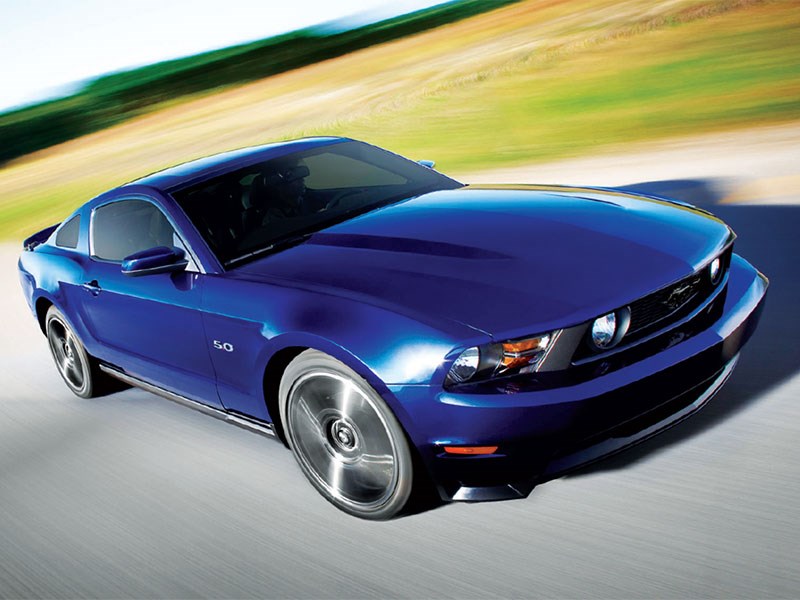 2011 Mustang GT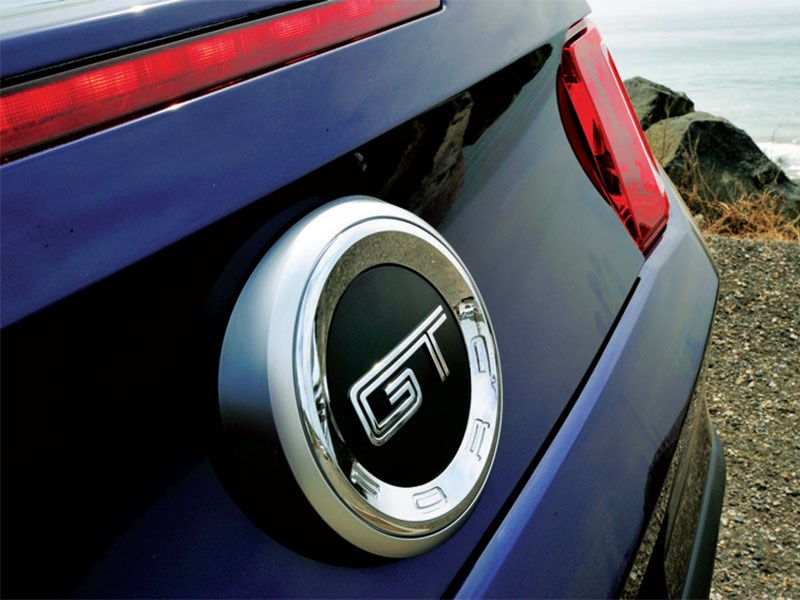 2011 Mustang GT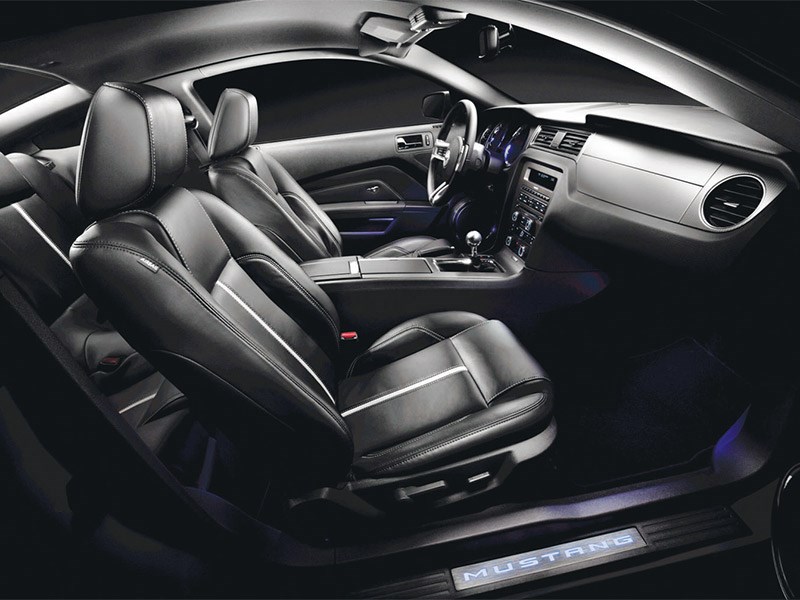 2011 Mustang GT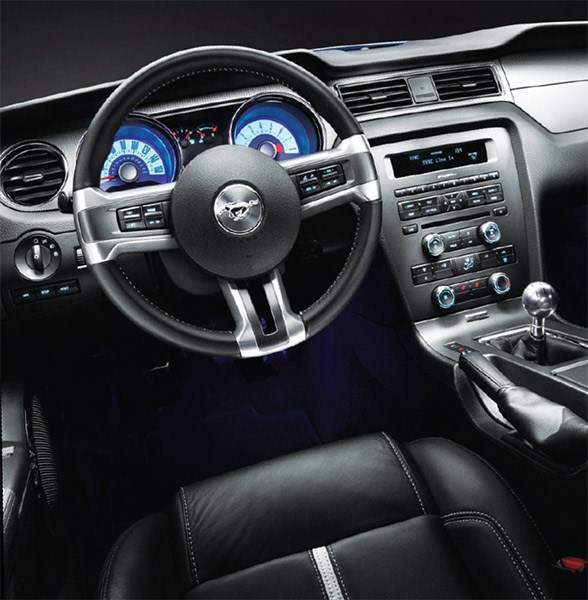 2011 Mustang GT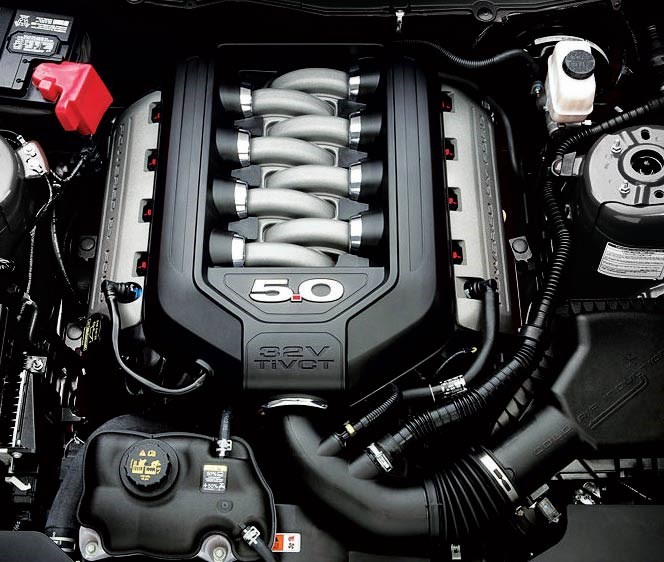 2011 Mustang GT

Part 5 of our 50 years of Ford Mustang series. The 2000s: 2011 Mustang GT
50 years of the Ford Mustang: 1964 - 2014
Part 5: The 2000s.
Retro rocks...
Having kidded itself that the previous Mustang had been a retro design, Ford got serious with the crayons for 2005 and really sketched up a car to make the old blokes dribble.
From any angle, there were hints of the original Mustang of 1964, and the trip down Memory Lane continued inside. But it was probably the bold nose and the roofline of the coupe that most closely resembled those earliest cars.
And it worked. Anybody who doubted the pulling power of nostalgia simply needed to look at the sales figures of that 2005 Mustang.
Probably the only thing from the original 60s Mustang that was missing from the 21st Century version was a sense of the delicate. While the original sported slim pillars and clean but subtle lines, the new car was all about making a statement, and it could appear almost a little cartoonish in the process. Not that anybody really cared too much about that, but the fat A-pillars and high-waisted glasshouse spoke more of 2005 than 1964.
Mechanically, the news was pretty good, with a choice of three engines starting with a ho-hum four-litre V6, the 4.6 V8 and a 5.4-litre V8.
By 2007, Ford's Special Vehicle Team had cobbled together a latter-day Shelby dubbed GT500 which added a supercharger to the 5.4 for a rollicking 500 horsepower (373kW).
The nostalgia kept coming thick and fast, too, with a GT500KR (paying homage to the original Shelby KR – King of the Road – model of 1968) in 2008.
For 2010, the Mustang range was facelifted, but Ford was careful not to mess with a successful formula, so you'd have to be keen of eye to pick it (especially since late-model Mustangs are pretty rare over here).
Bigger news was under the bonnet, where the old V6 was replaced by a newer design of 3.7 litres with variable valve timing, and the Coyote 5.0-litre V8 became available. And still the feel-good badges kept coming; a Boss 302 in 2012 and a limited-edition Cobra Jet model the same year.
Driving the fifth-generation Mustangs was a mixed bag. The supercharged engine was a riot, but the 4.6 left you wanting more. The over-riding feeling was that this was a big, heavy car, which was at odds with the original pony car of 1964, but simply reflected the same marketing and legislative forces that affected all cars.
That said, there was no getting around the fact that the new car – especially in 5.4-litre form – felt nose-heavy, with almost 58 per cent over the front. The controls, too, put an emphasis on weight and solidity, often at the expense of precision and feel. Again, however, that's progress for you.
Perhaps the biggest bone of contention was with the suspension of the new car. The MacPherson-strut front end was palatable enough, but how, the armchair engineers of the world asked, could Ford have possibly stuck with a live rear axle? And they had a point. Oh, the thing used a Panhard rod as the third link to provide extra control, but at the end of the day it was a live axle, with all the ride and traction caveats that implied. Hit the noise too early in a corner and the Mustang would set its own tail on fire, and on less than smooth surfaces, that solid axle could be felt constantly moving around under you.
In the end, however, the 2005-onwards Mustang pulled off that neatest of neat Mustang tricks: Despite any mechanical shortcomings it may have possessed, it was such a great looking thing that it kept blue-oval showrooms full. No need for a paternity test, then.
MARKET TREND (2005 - 2014 Mustang)
Four decades after the original Mustang, Ford looked to its late 60s Mach 1 for styling that would drag performance-car buyers back to the showroom.
Throwback styling (called 'retro futurism') certainly did something to improve sales, but interest also came via an expanded range of performance-oriented Mustangs.

Participation by several importers of new Fords ensured that Australian enthusiasts keen to own a fifth-generation Mustang were able to choose from a selection of models, including the supercharged GT500 Shelby. Associated US businesses also contributed to the performance Mustang mix, with conversions and upgrades coming from the workshops of Saleen and Roush.
The supercharged GT500 was promoted (briefly) as the most powerful factory-built Mustang in history. Then, in 2008, Ford trampled its own milestone by offering the mega-muscle Supersnake with an output of 451kW.
A new Supersnake could cost $300,000 in Australia, but they haven't fared well in the used market. Today, an owner might be convinced to turn over a low-km 'Snake for $100,000 below its original cost.
Just how low the values of late-series Mustangs will go is unknown. It will certainly be affected by whatever product mix Ford offers once Falcon production ends. However, any of the Shelby cars, especially a Supersnake or GT750, should be worth a punt.

SPECIFICATIONS
2011 Mustang GT
Production: 2005-2014
Body: Unitary
Engine: 5.0-litre V8
Power: 307kW at 6500rpm
Torque: 529Nm at 4250rpm
0-100km/h: 4.7sec
400m: 13.0sec
Gearbox: 6-manual
Suspension: MacPherson struts, lower arms (f)/Live axle, coils (r)
Brakes: Disc/disc
Unique Cars magazine Value Guides
Sell your car for free right here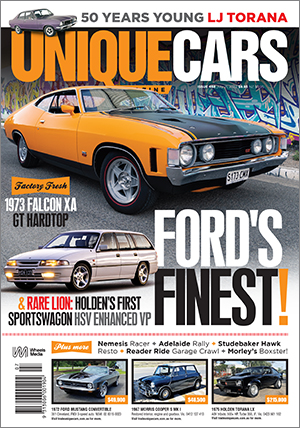 SUBSCRIBE TO UNIQUE CARS MAGAZINE
Get your monthly fix of news, reviews and stories on the greatest cars and minds in the automotive world.
Subscribe