1970 Ford Falcon XY Ute - Reader Resto
---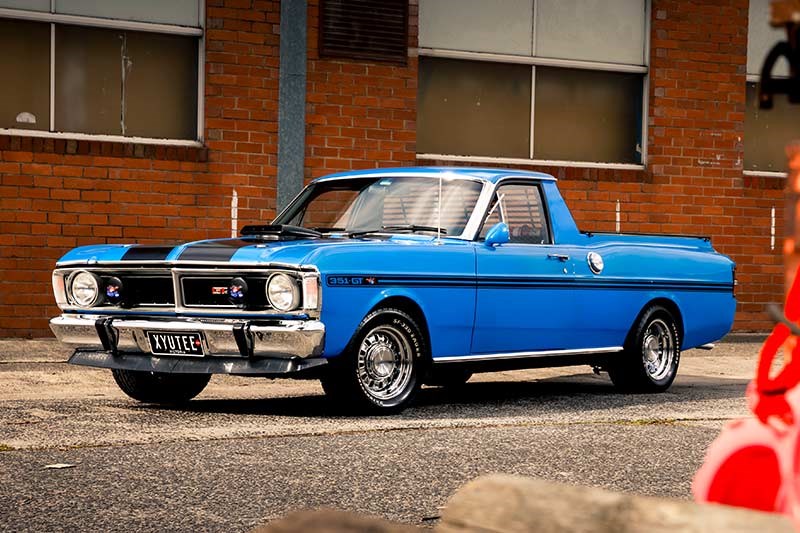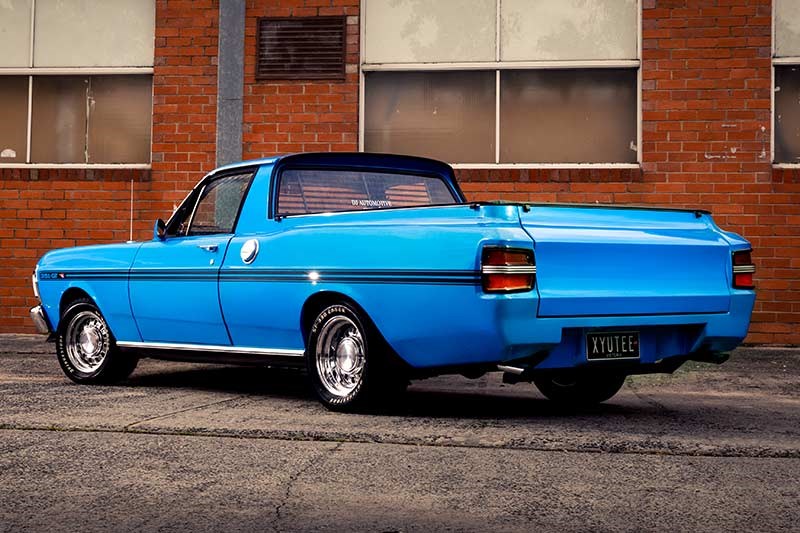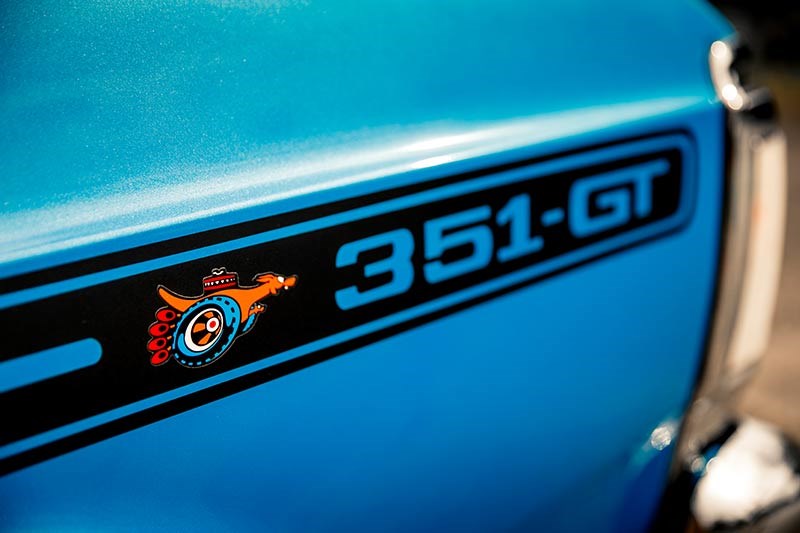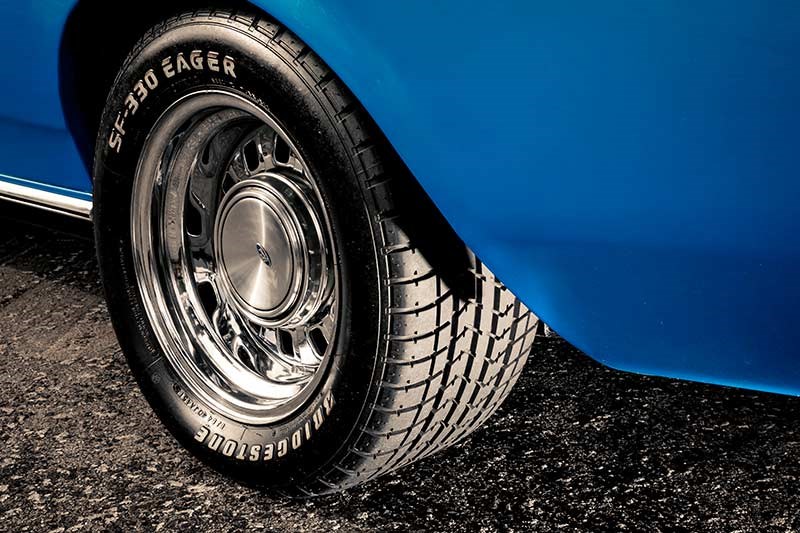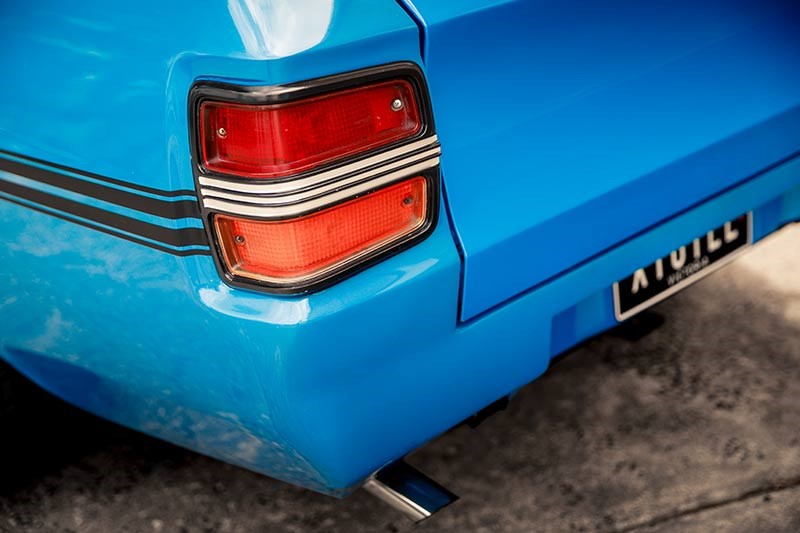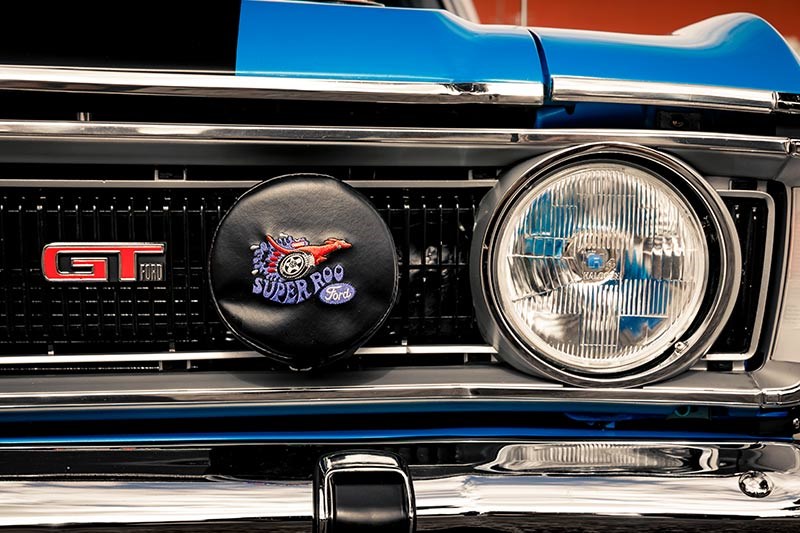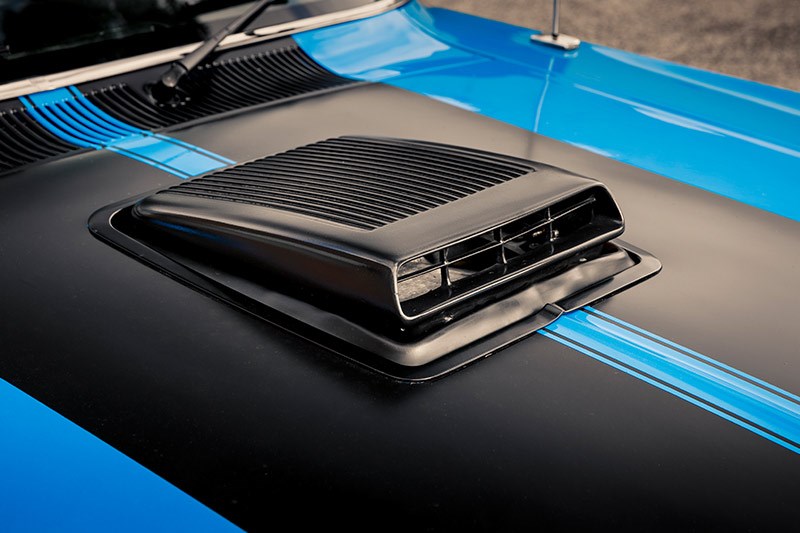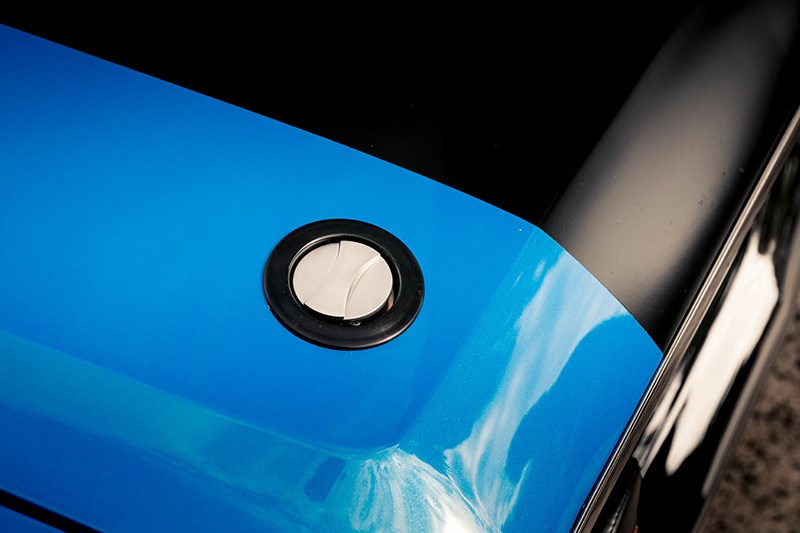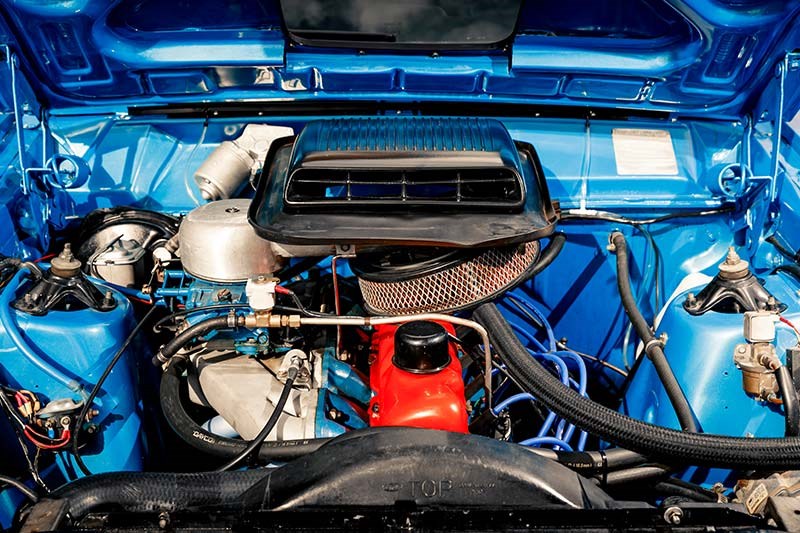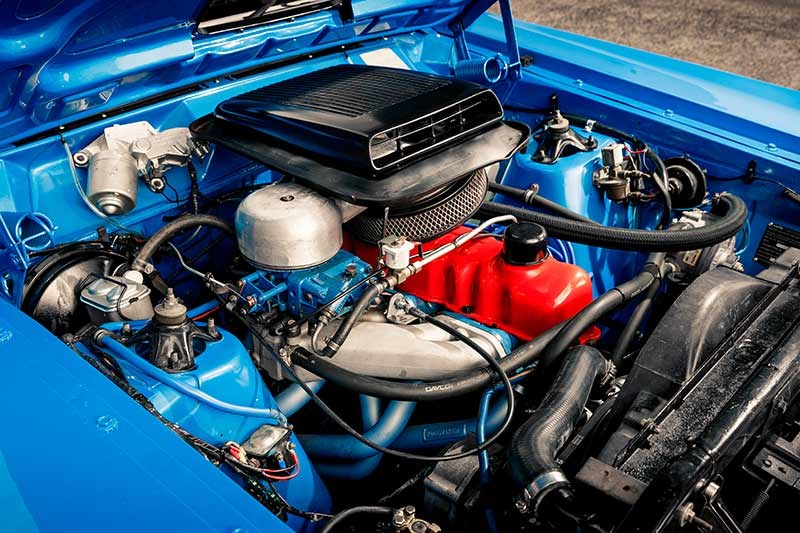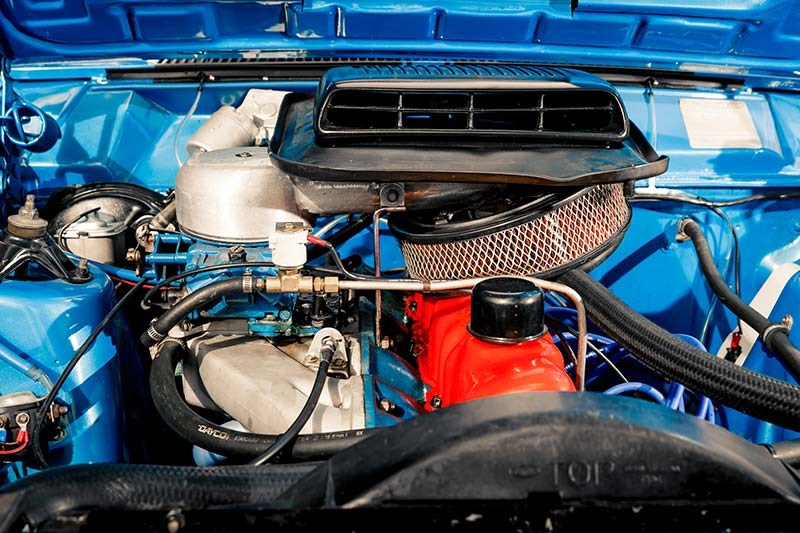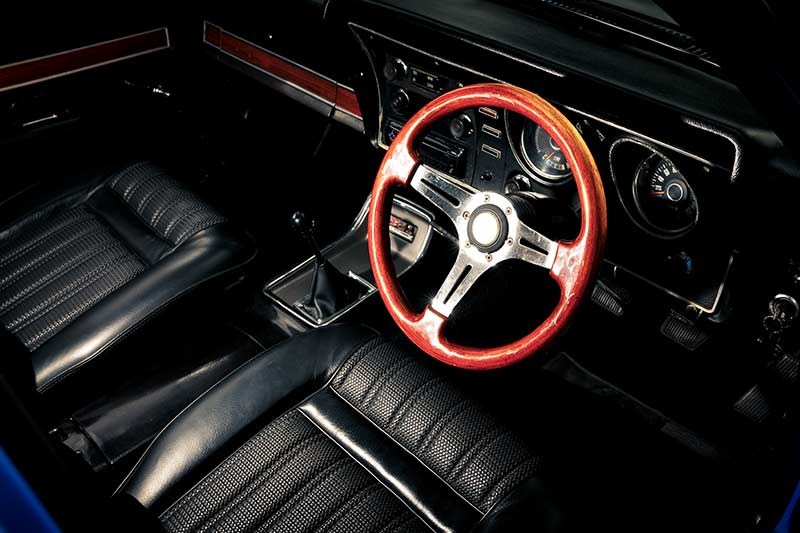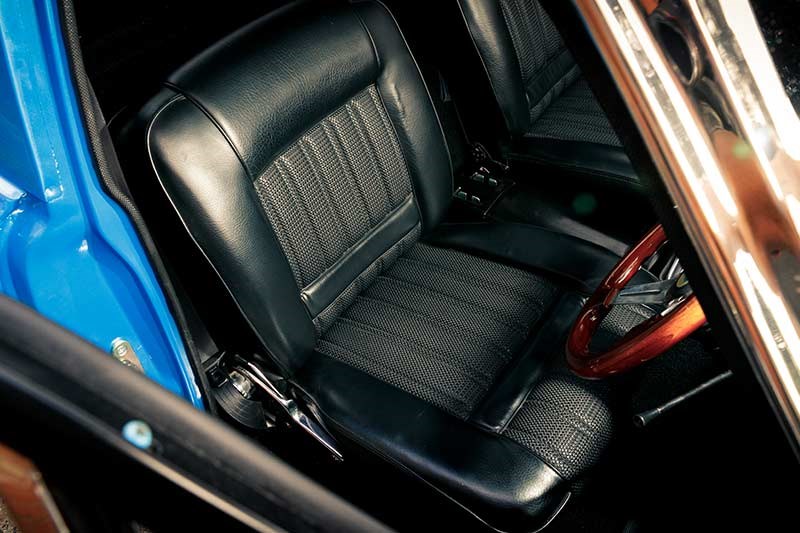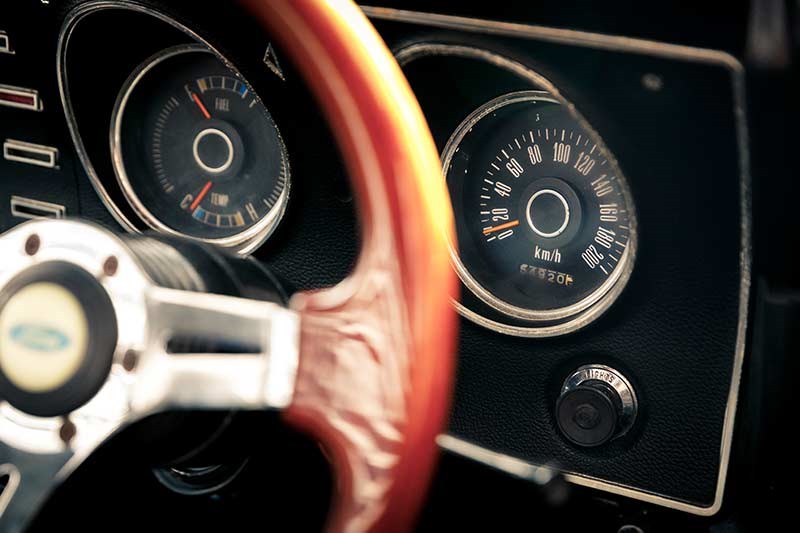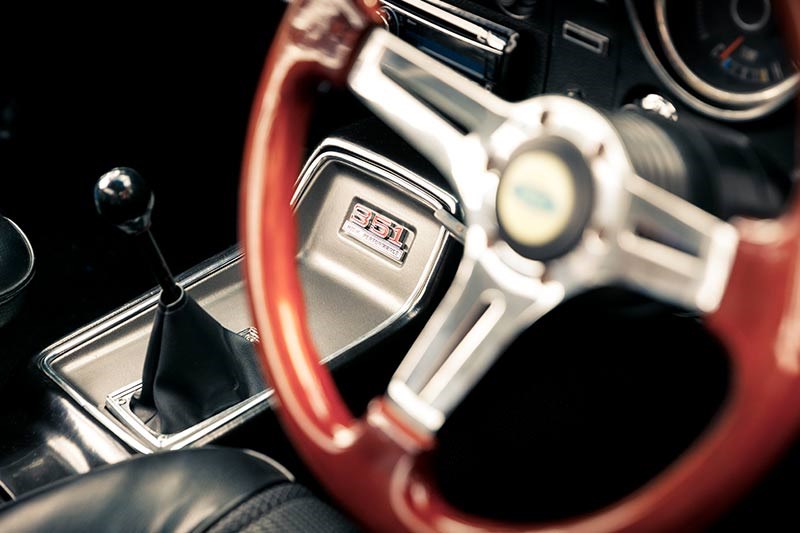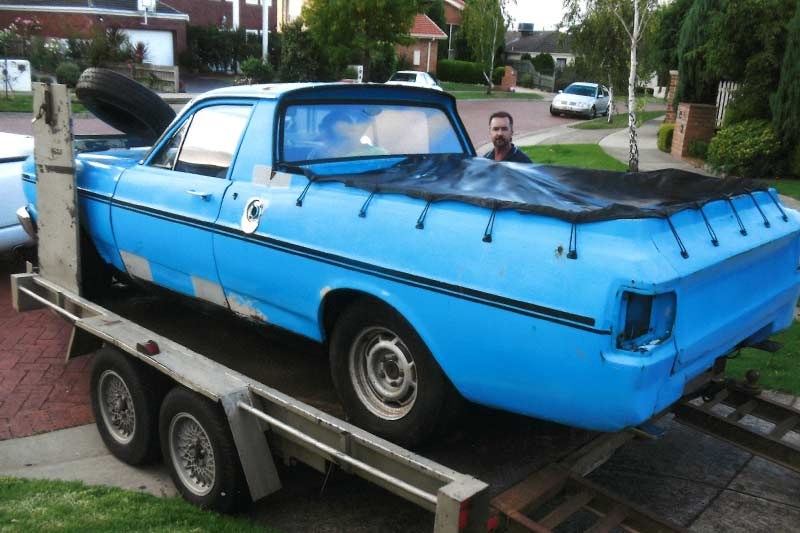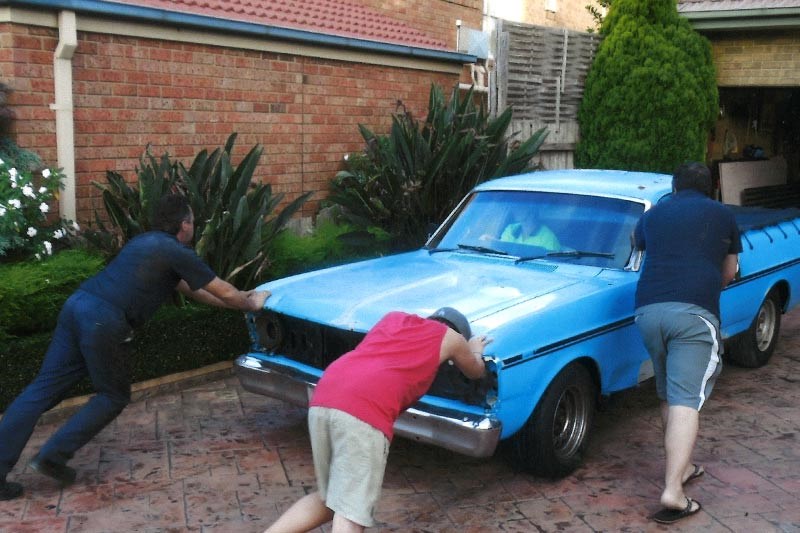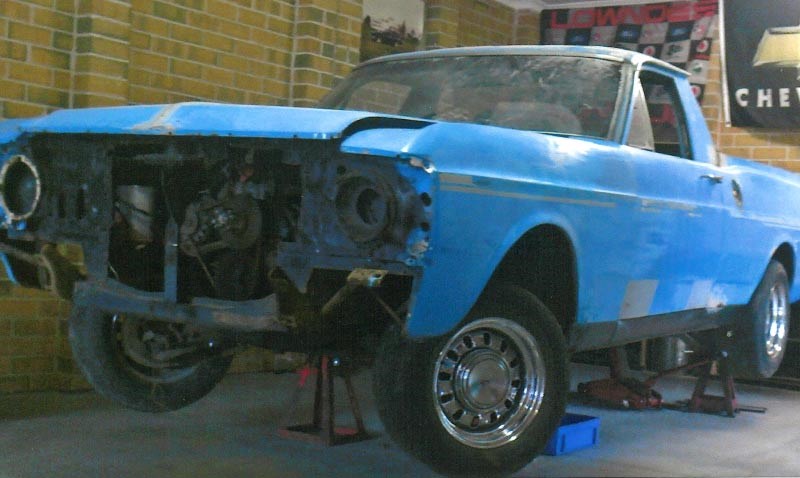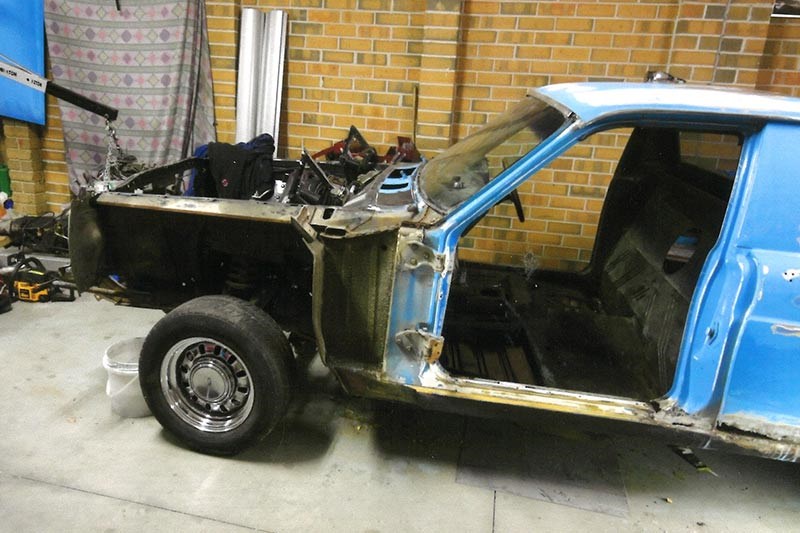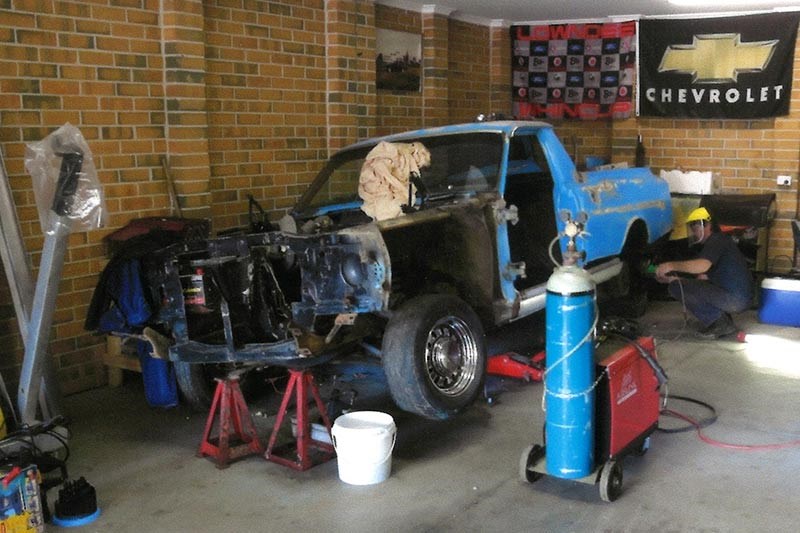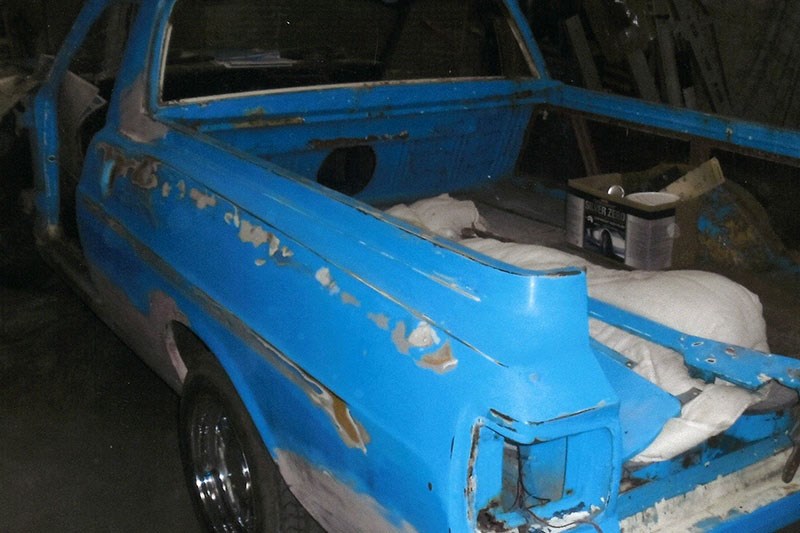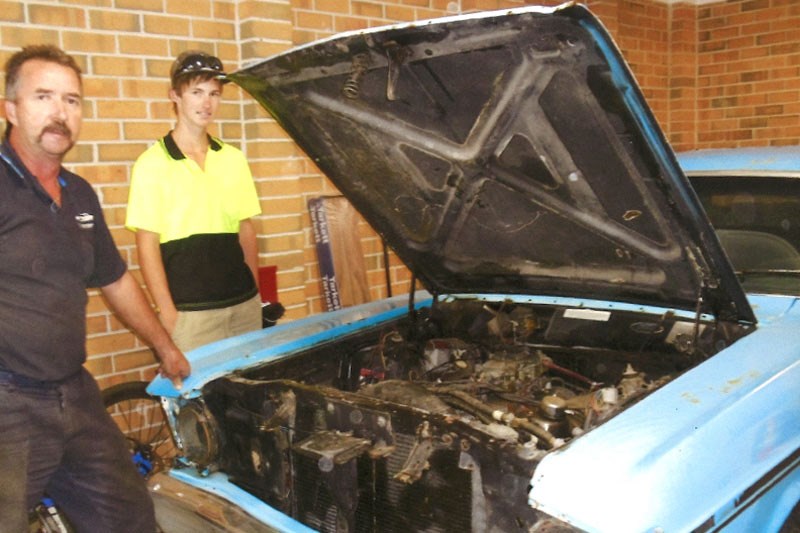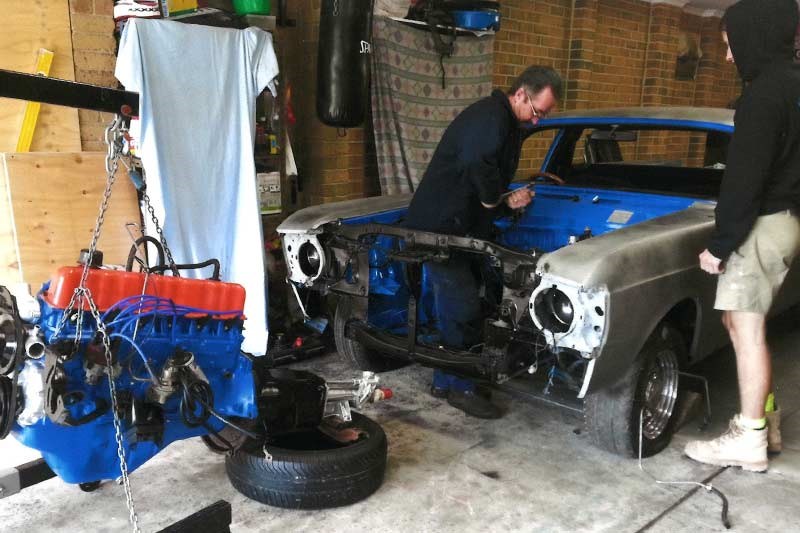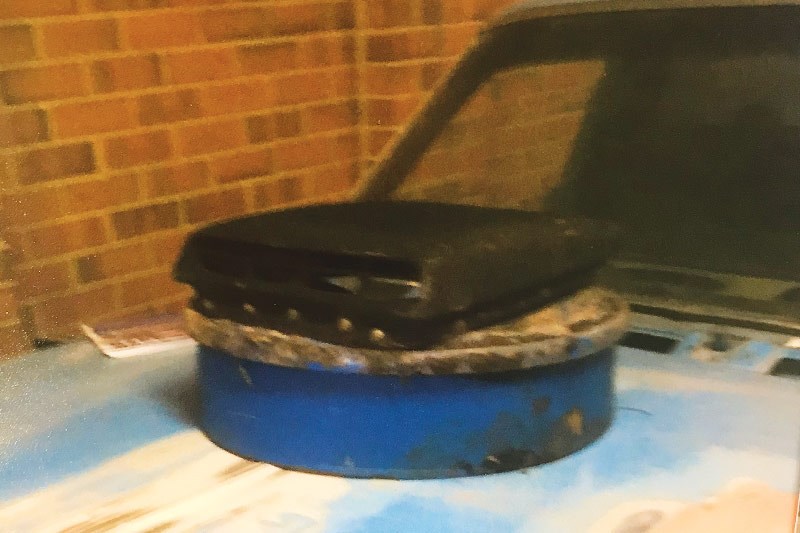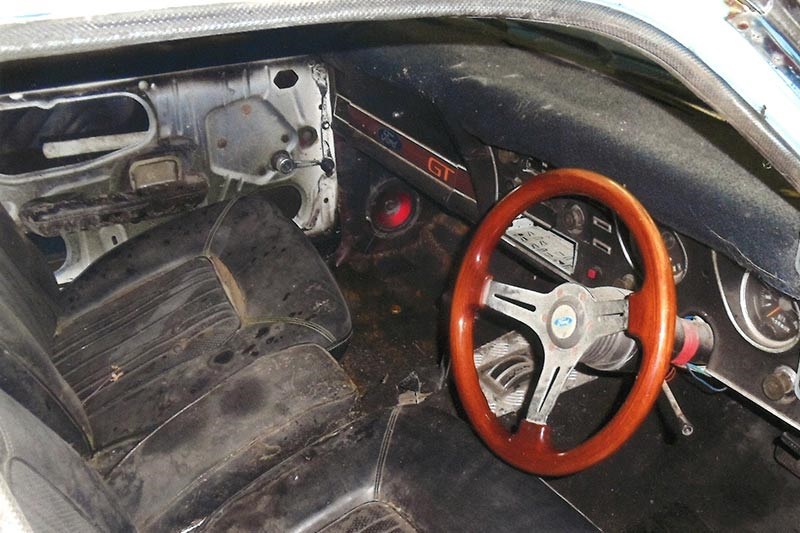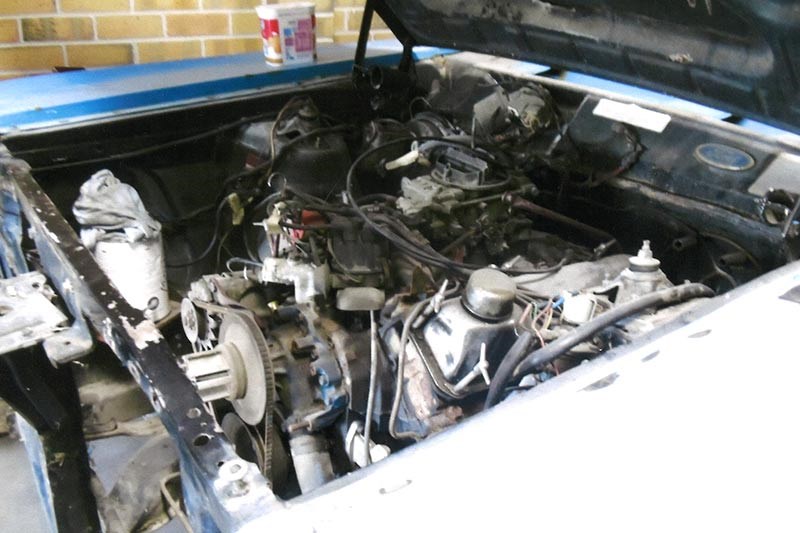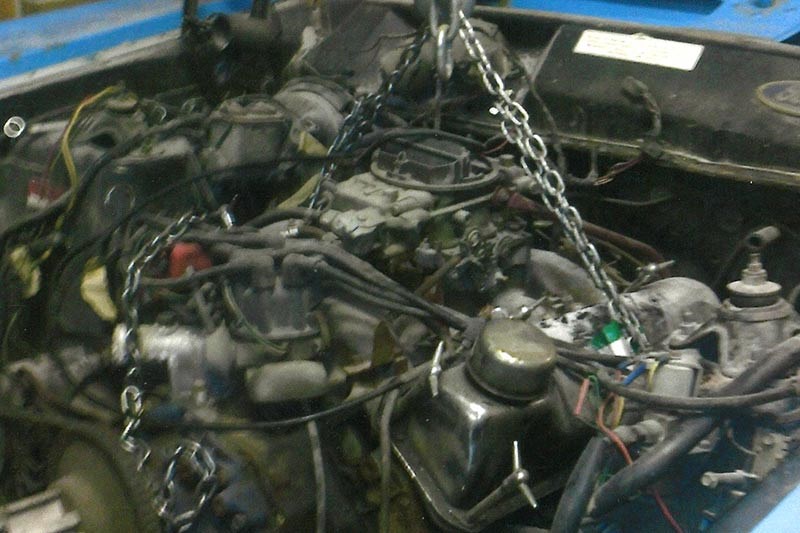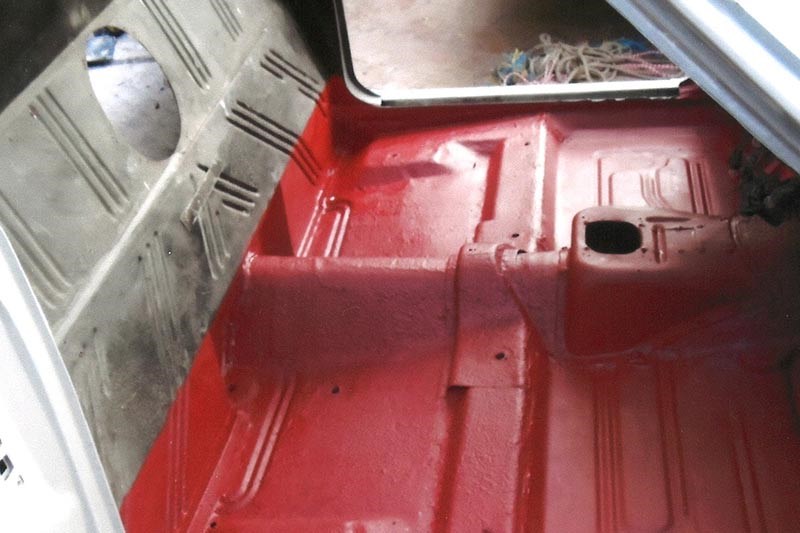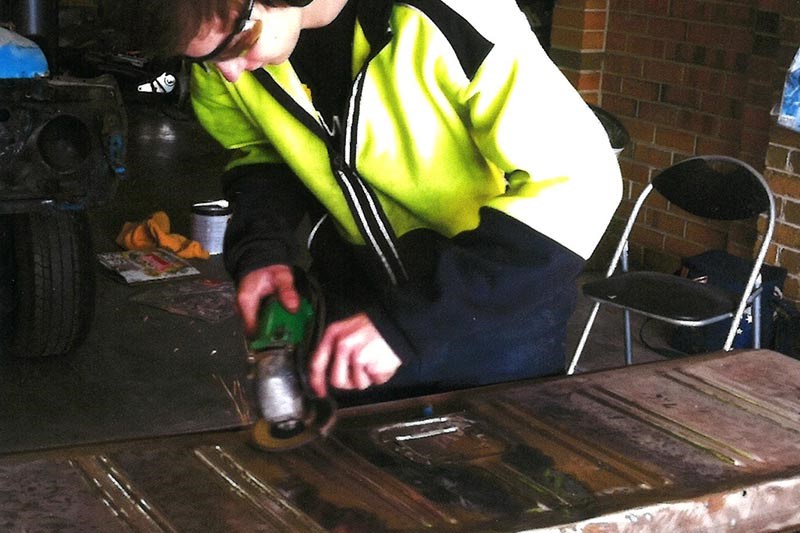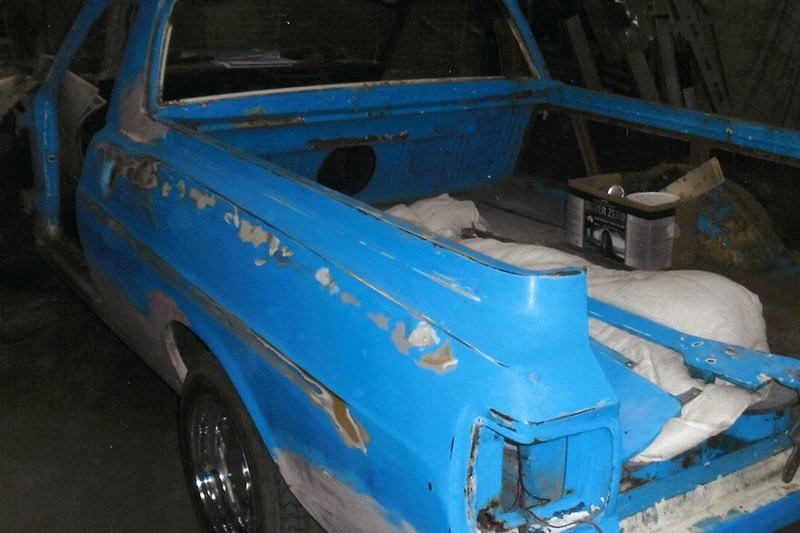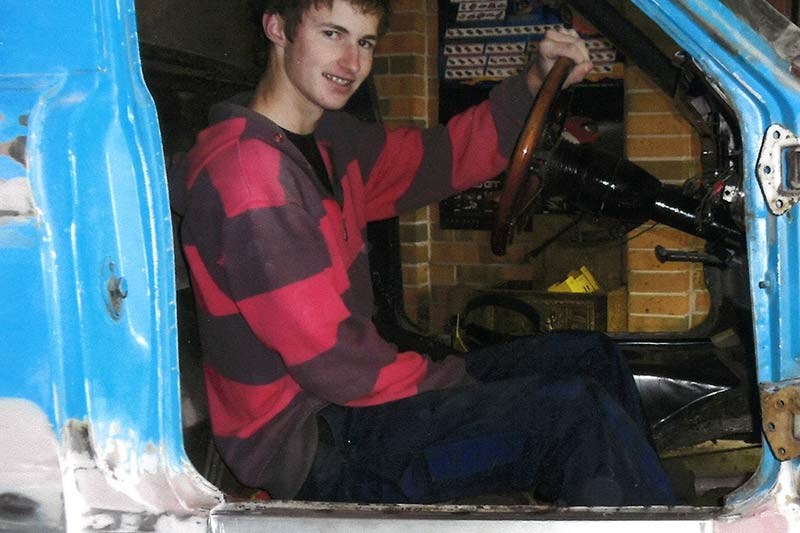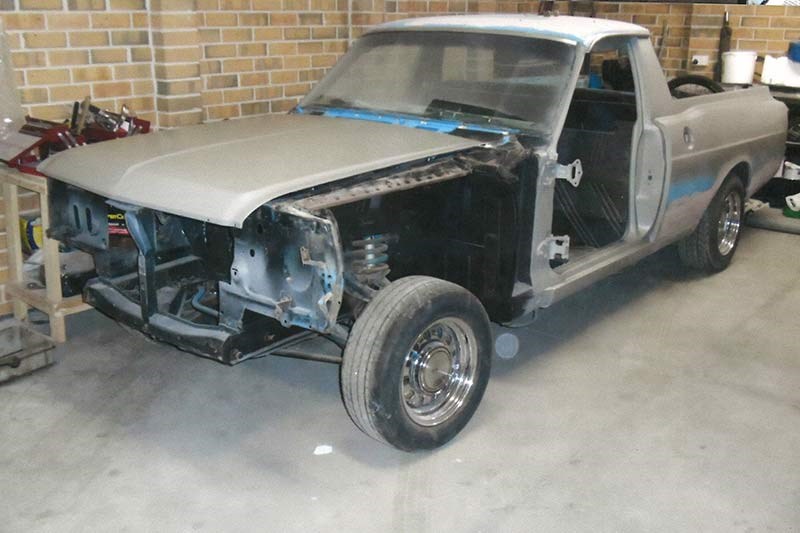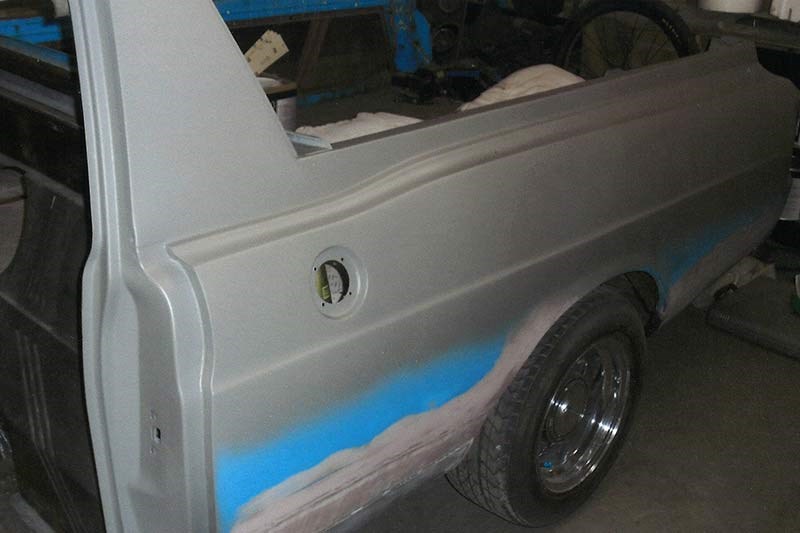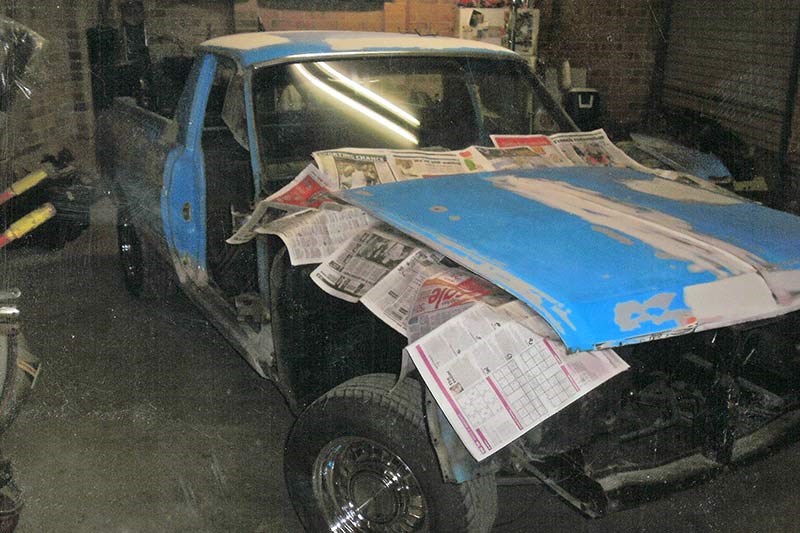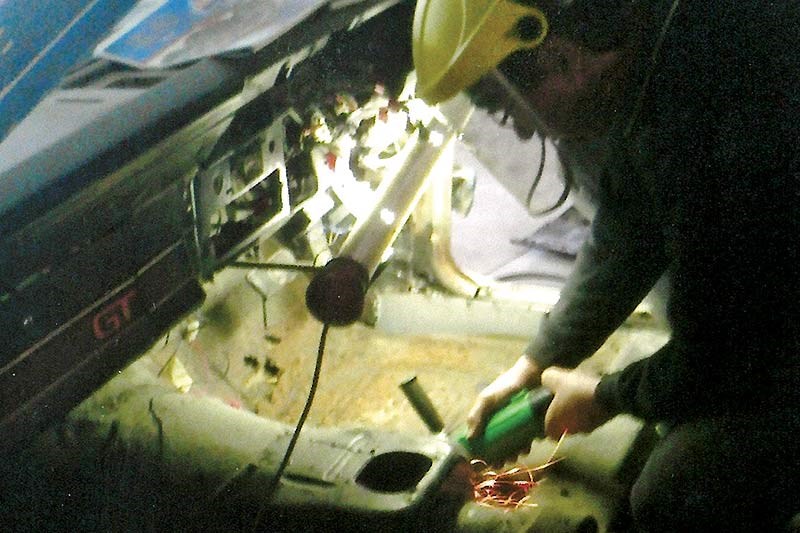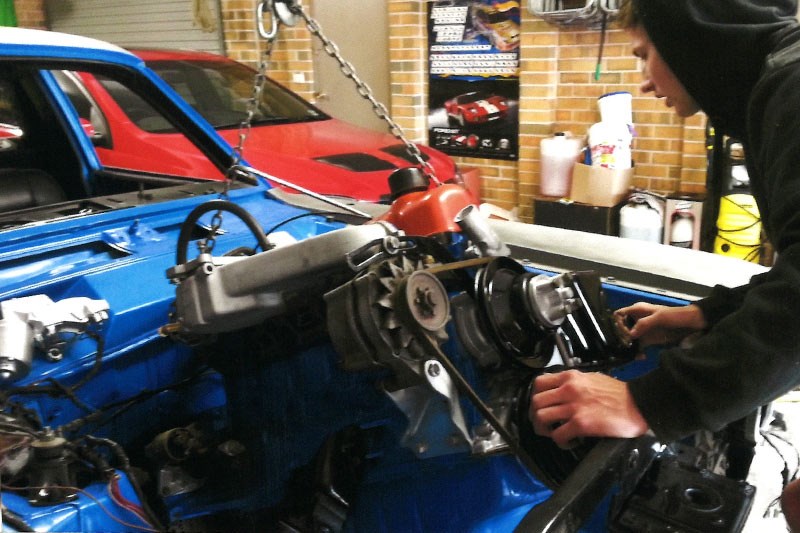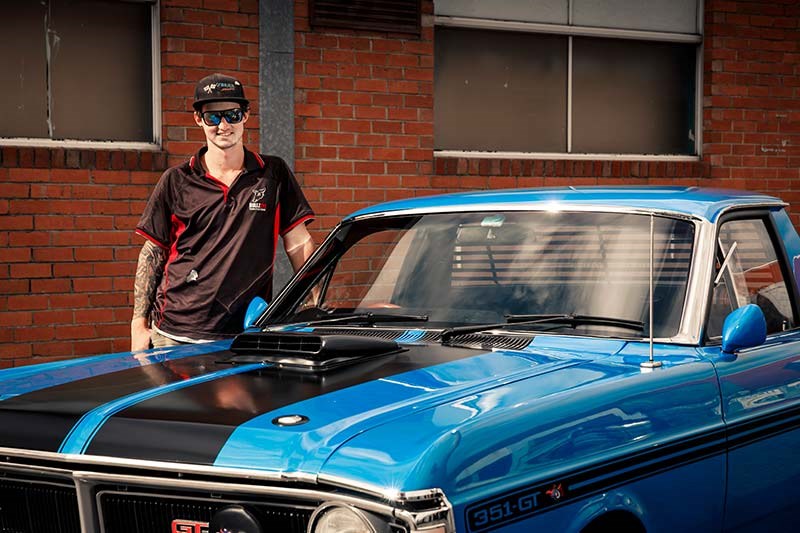 Starting with his boss' cast-off ute, 16-year-old Shane took on a seriously big job - so how goo is his progress to date?
There's no missing Shane's XY ute as it rolls into view. With the full seventies Ford warpaint, plus the shaker popping up through the bonnet, it will never win an award for subtlety. But hang on, something sounds a little different – there's a lumpy off-beat idle to the engine, but it's not a 351 V8 sound. What's going on?
Let's start at the beginning. Then just 16 and an apprentice carpenter, Shane somehow managed to buy the ute from his boss. It was in pretty ordinary shape and XYs were not worth anything like the money they are now. So the price was substantial for a 16-year-old, but manageable. The local classic car market was pretty flat at the time (2010), so that would have helped. It seemed inevitable he'd buy a Ford. "Dad was always into XB GTs," he explains.
Have your say and vote for this car in the 2019 Reader Resto of the Year!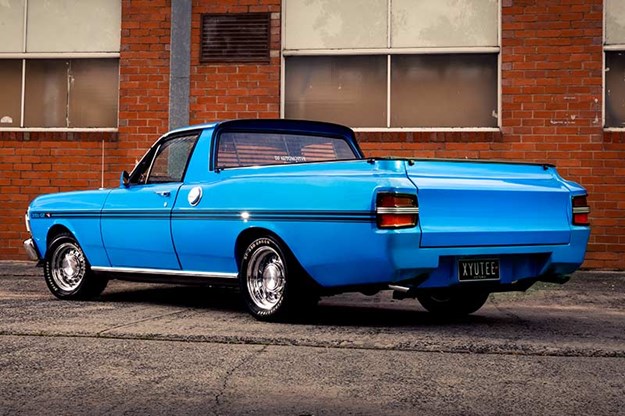 Though the XY is a very desirable generation then and now, this example was hardly being treated with sympathy. "Someone was using the bonnet as a sawbench," says Shane. He tried to restore it, but the centre ridge was too far gone – "stuffed", to use the correct technical term…
| Read next: Ford XY Falcon reader resto
That really was the least of their problems. The car sat for a couple of years and then began a six-year restoration process. Fortunately the family has a considerable depth of talent. "My uncle is a panel-beater and he helped us out," he says. Meanwhile his dad owns a mechanical workshop (DJ Automotive in Melbourne) and is pretty handy with a spray gun.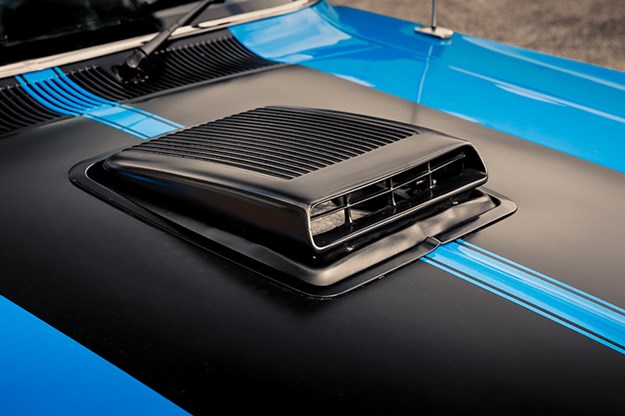 However the first issue was to tackle the rust, and there was plenty of it. Sills, tailgate, bottom quarters and door skins and even floors were on the hit list. It's a pretty good example of how rough something can be and still be rescued, if you have the skills and a mountain of patience. Meanwhile filler and repair panels are in plentiful supply through places such as Rare Spares. From there the issue was to rub the thing down and get it prepped for paint. Laborious and mind-numbing, this was Shane's job. Like others who have been down this road before him, he admits to having no fingerprints for about a year, but becoming an expert on sandpaper.
| Read next: 1973 Fod Falcon XY utility 4x4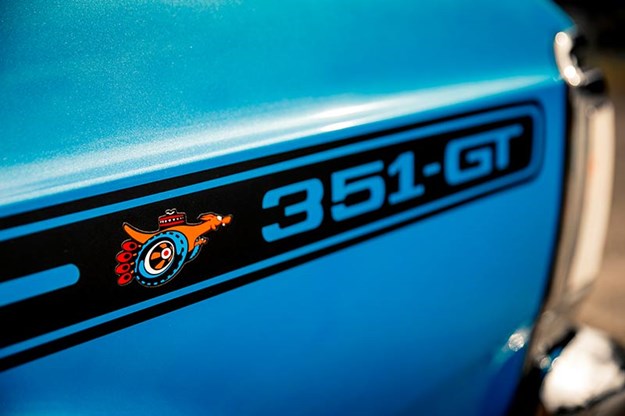 Originally it arrived as a 302 V8-powered car, with auto. And this is where Shane's taken a big departure. The 302 needed a rebuild and so was reefed out and kept for later. Instead, the Ford copped a 250 2V six, matched to a single-row four-speed manual, while retaining the stock diff.
The interior got cleaned out and largely refitted, while trim items such as badges and decals had to be tracked down and bought.
| Read next: Ford Falcon XY GT review
With a lumpy cam and a fair bit more go than a stock 250, the ute is said to be fairly lively – which we'd readily believe. It should be. Now some people may feel 'cheated' when they lift the bonnet, but the presentation is great and we like the idea of playing with something a little different.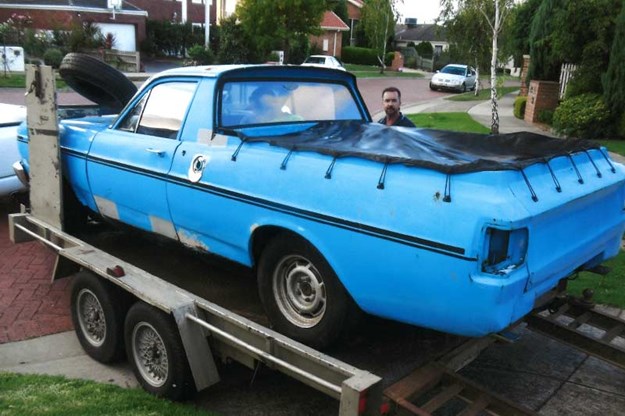 Shane reasons the shaker and the rest of the 351 warpaint is a bit of fun and he plans to re-install the V8 in the not-too-distant future. But not before it's been given a fairly comprehensive make-over. He's thinking a big stroker kit (perhaps 414ci) and all the performance fruit to go with it.
| Read next: Ford XY GT van reader resto
That will mean the transmission goes – maybe swapped out for a heavy-duty auto – and replacing the diff with a 9-inch.
The XY certainly is a long way towards looking the part and is used as regular transport – so it really is a rolling resto these days. Among the owner's ambitions for the car is a full GT instrument fit-out, changing over some other interior trim such as the steering wheel, plus of course the heart transplant. Exactly when that will happen probably depends on the health of his bank account as much as anything else, but the plan is to get stuck into the engine over next winter.
Given the family history, would he consider switching over to the automotive trade? Nope, is the firm answer. He'd much rather keep it as a hobby. Fair enough.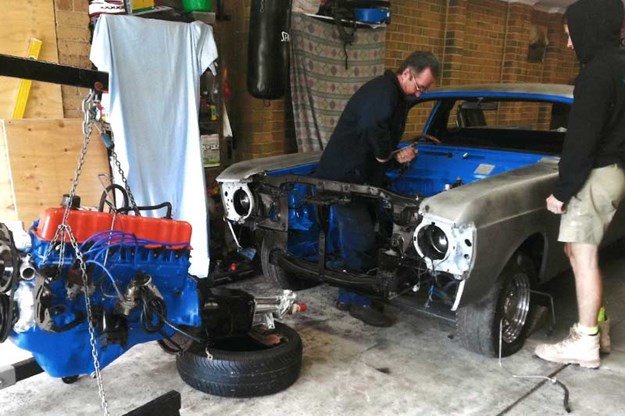 What's his advice for someone taking on another project like this? "Just stick with it!" Meanwhile, as he can see the end of the ute project coming up, he's thinking of the next one.
Perhaps a sedan? We'll see…
THE RESTO: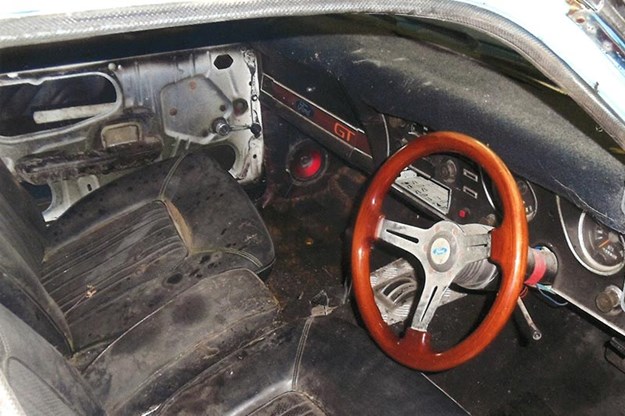 1. Trying the new tiller for size gives a glimpse of things to come and the inspiration to make it happen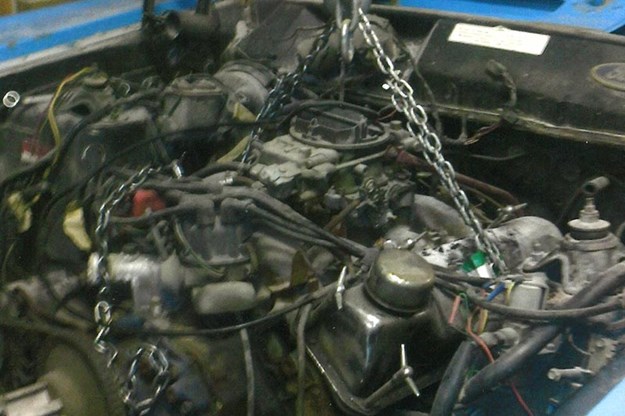 2. A memorably unusual engine swap is underway as the V8 is hauled out to make way for a six.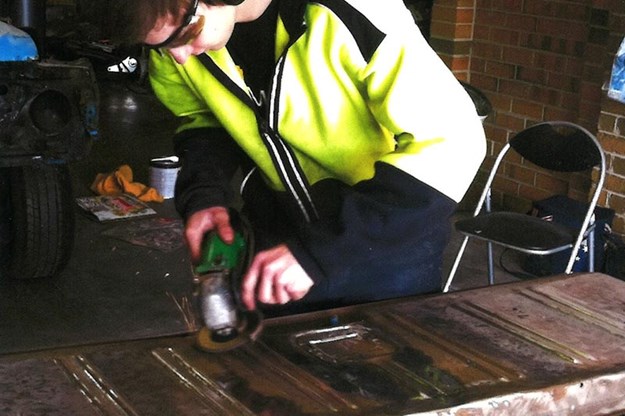 3. A brief moment among the gazillion hours Shane spent preparing the bodywork for the paintshop.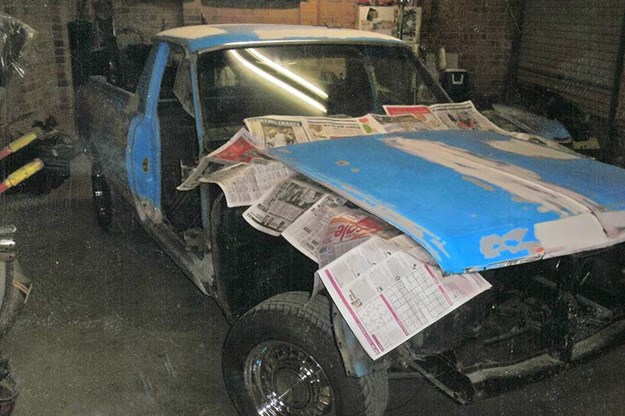 4. As the detailed body preparation proceeds you begin to see why quality resprays cost a bomb.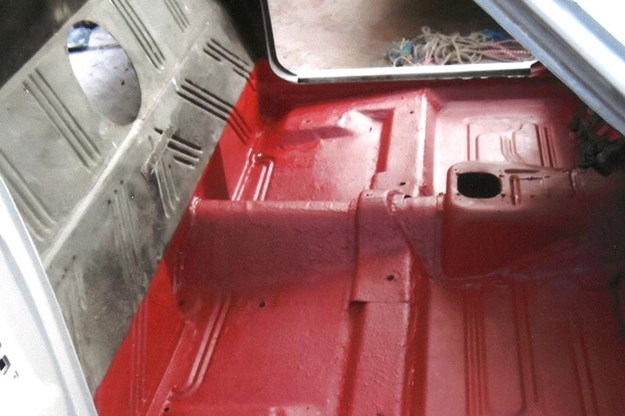 5. With solid floor sheetmetal in place restoration of the body's structural integrity is off to a good start.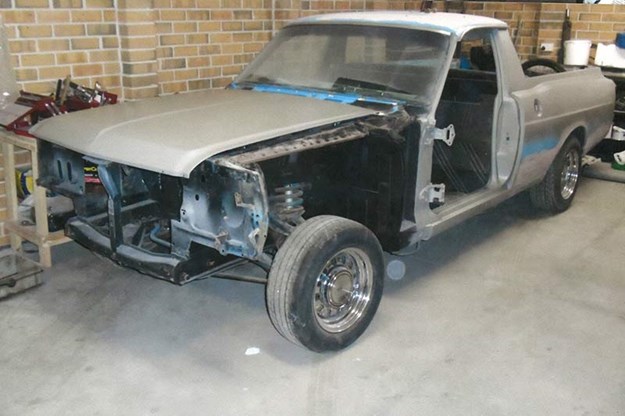 6. With much of the primer coat applied you start to glimpse the light at the end of the long body-restoration tunnel.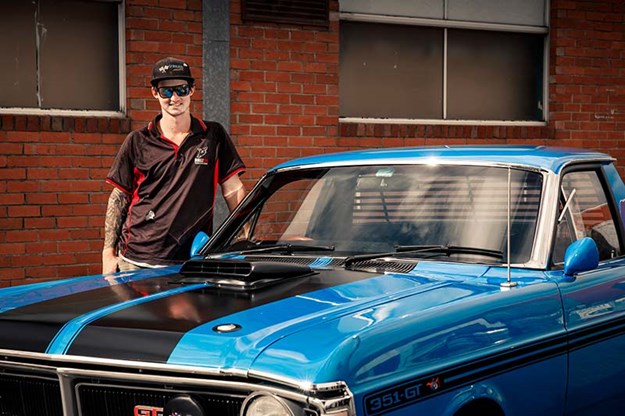 1970 Ford Falcon XY ute specs
BODY 2-door coupe utility
ENGINE 4089cc OHV inline six cylinder – 2V carb
POWER & TORQUE 
127kW  @ 4600rpm (std)
339Nm @ 2500rpm (std)
 TRANSMISSION Four-speed manual
SUSPENSION  Independent with coils, control arms, tele shocks (f)Live axle with
semi-elliptic springs, tele shocks (r)
BRAKES Drums or discs (f) drums (r) power assisted
Unique Cars magazine Value Guides
Sell your car for free right here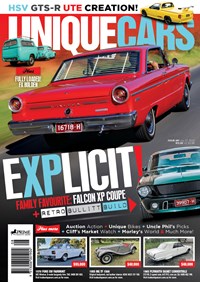 SUBSCRIBE TO UNIQUE CARS MAGAZINE
Get your monthly fix of news, reviews and stories on the greatest cars and minds in the automotive world.
Subscribe